Booklet
Free and Useful Tools for Designers and Developers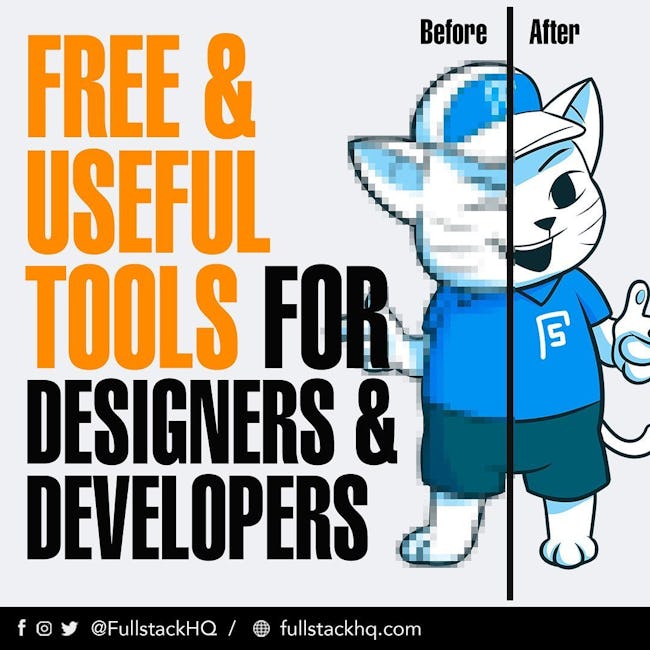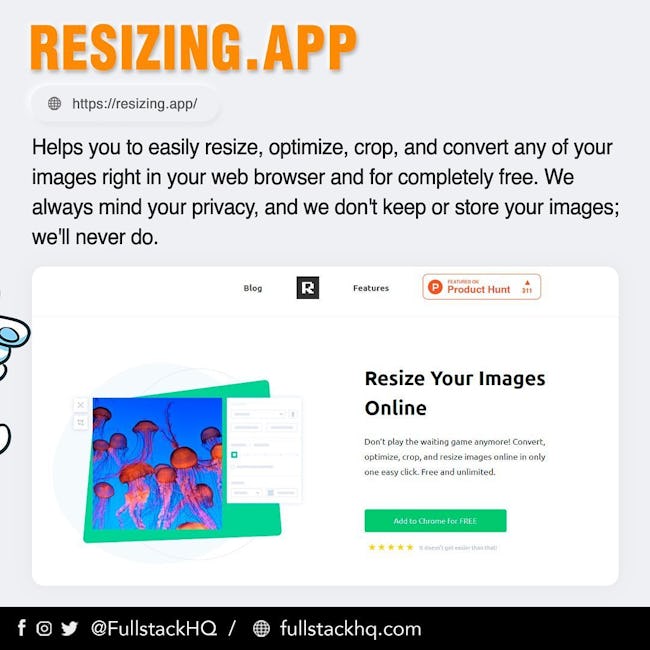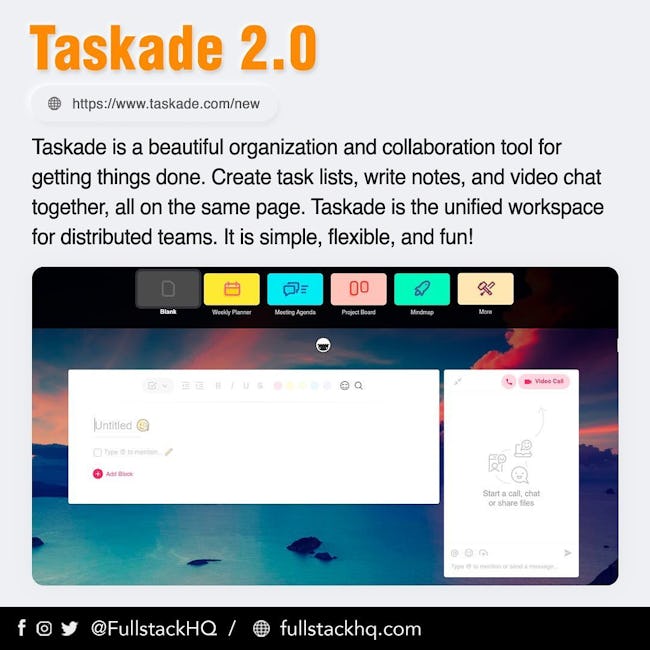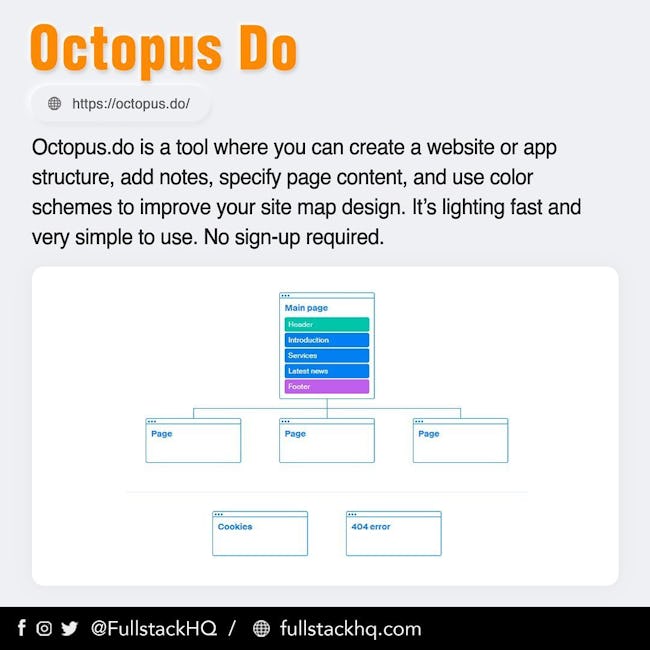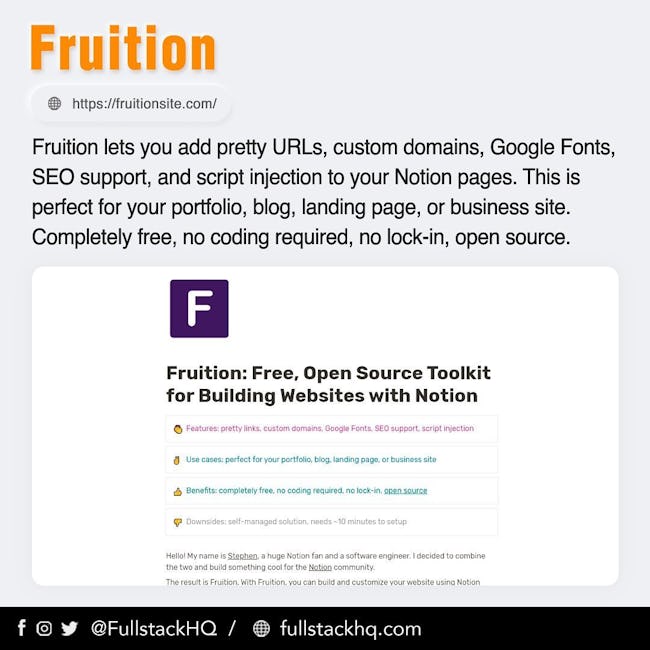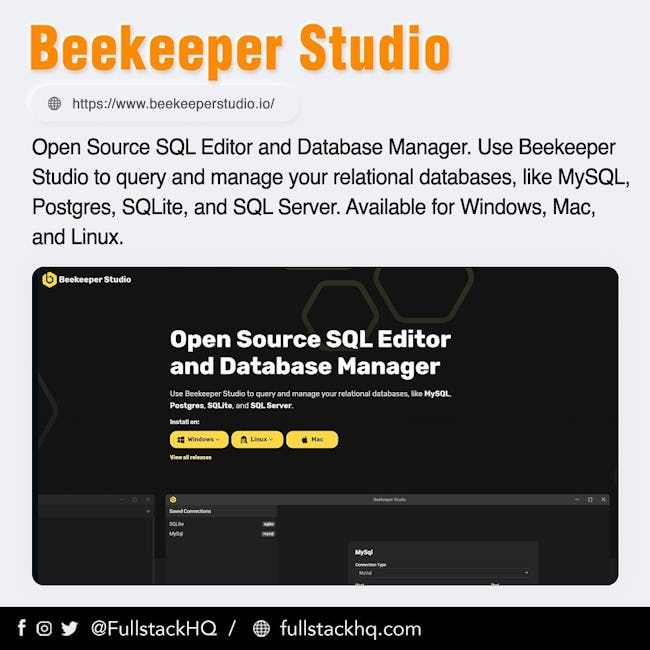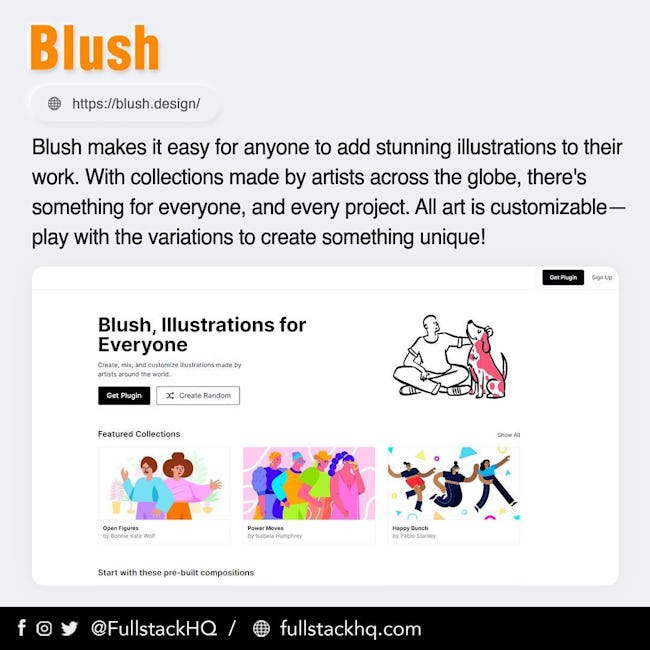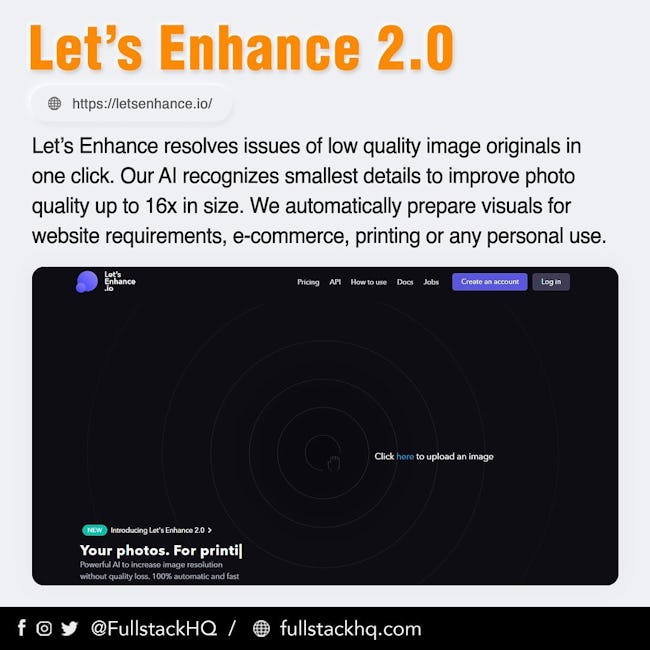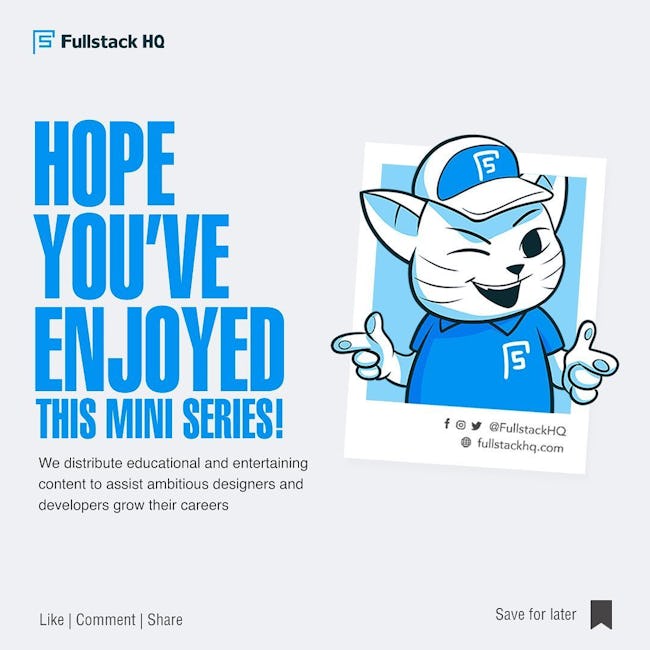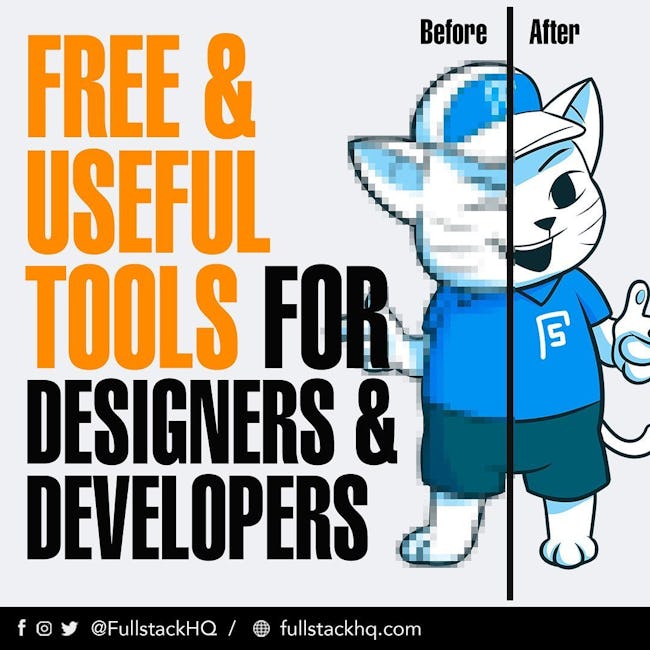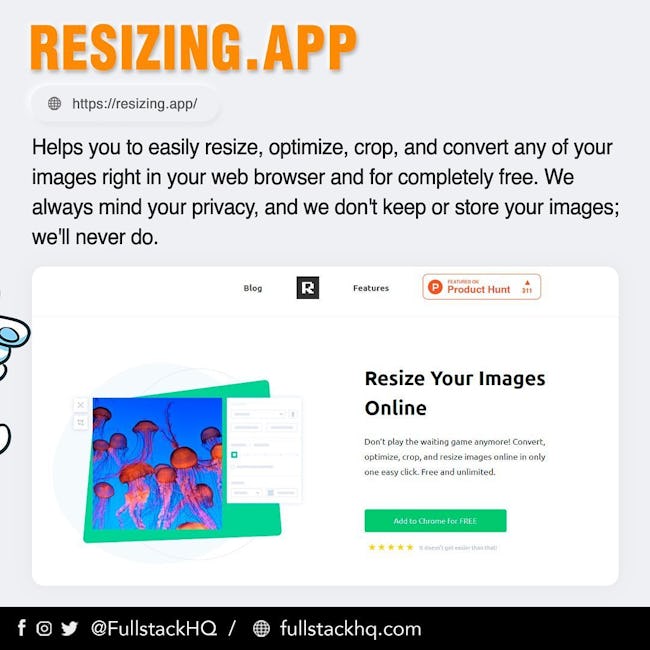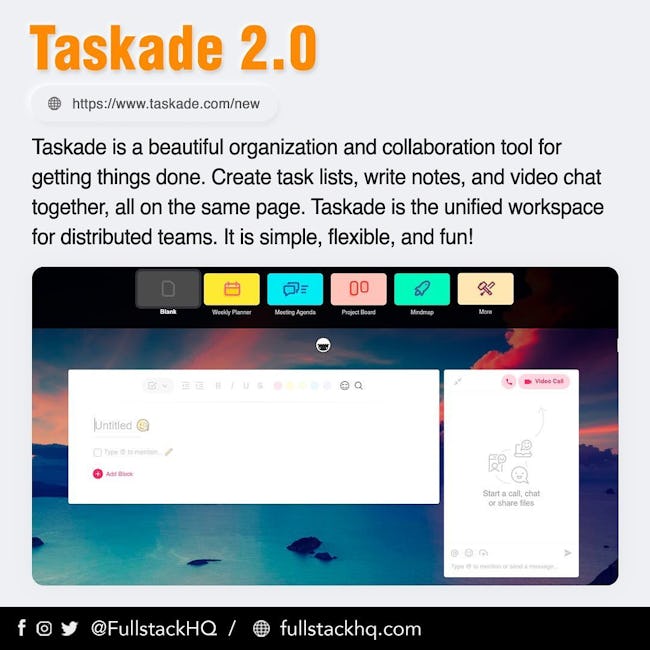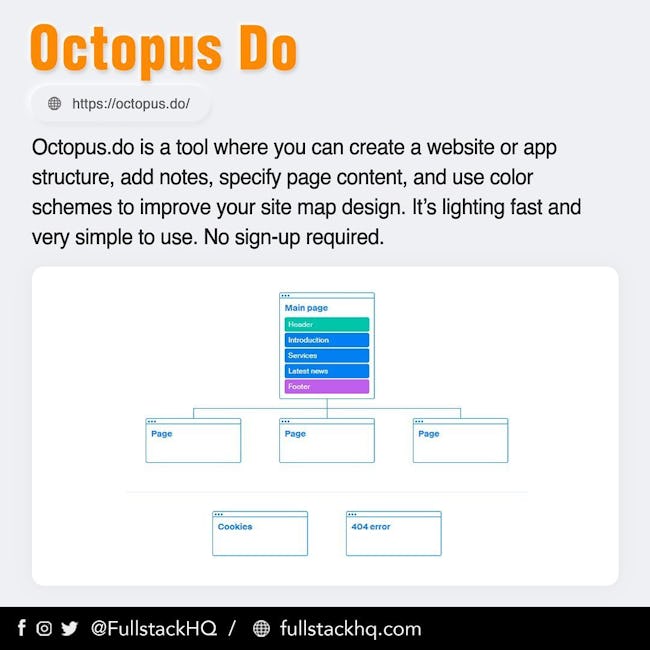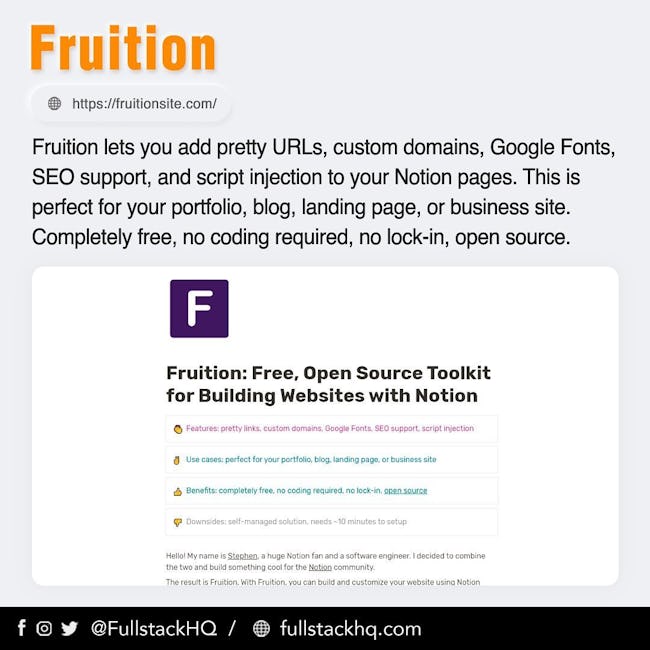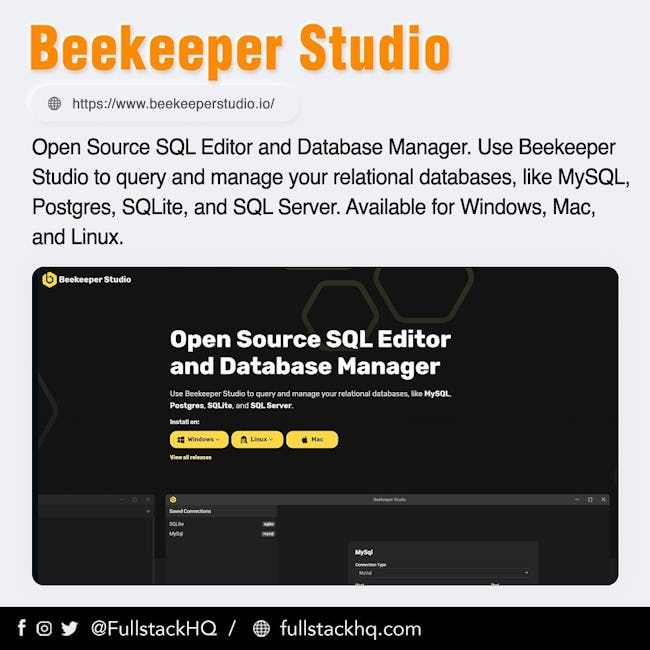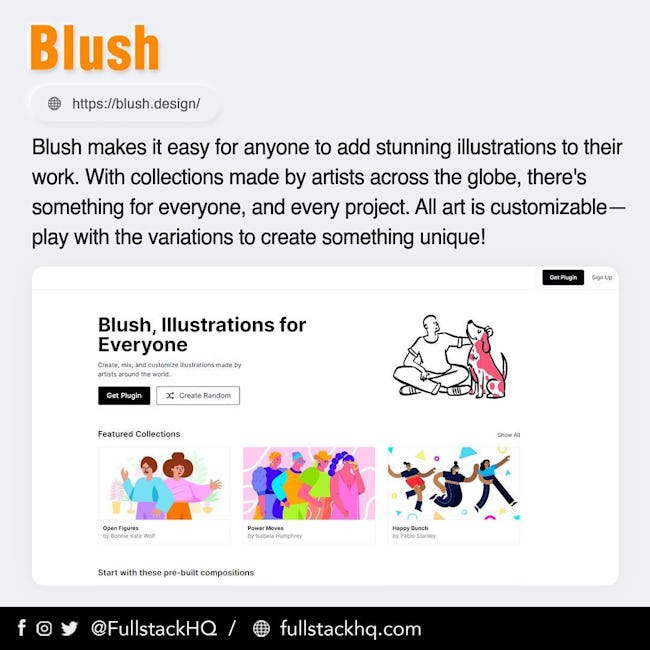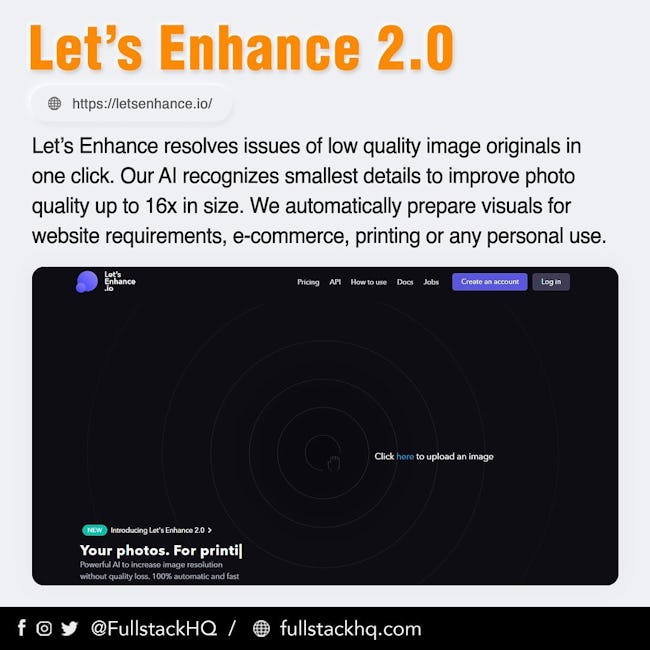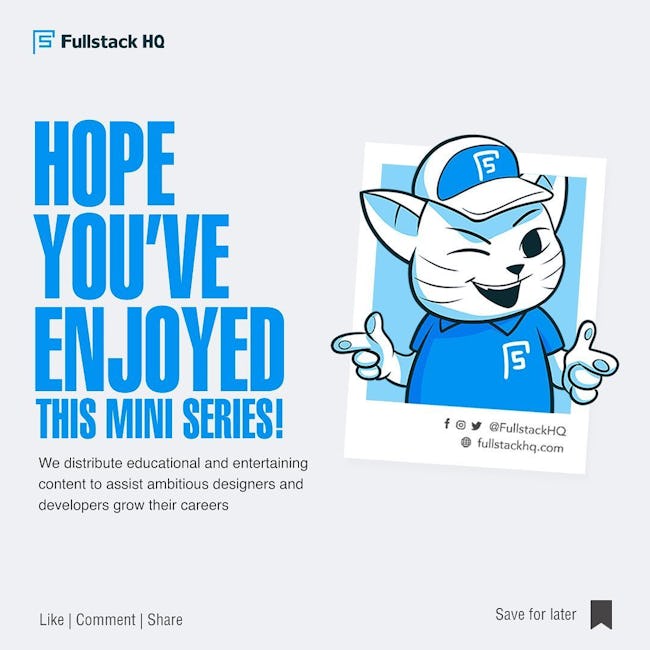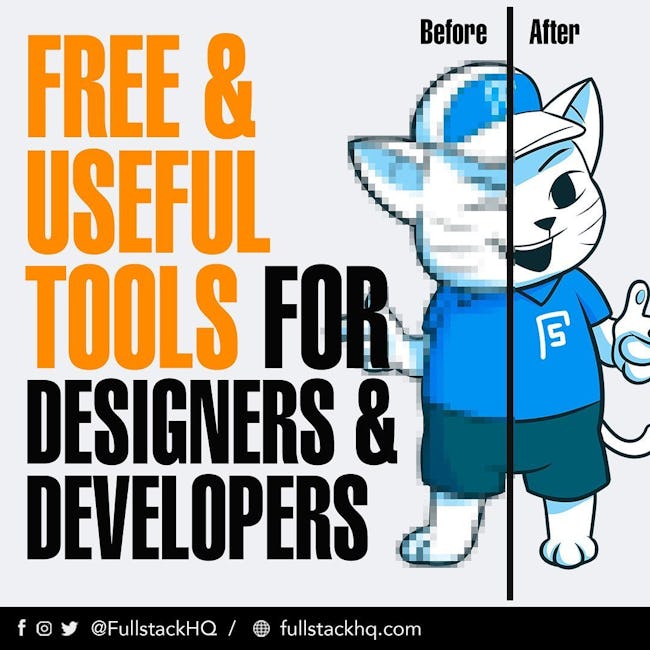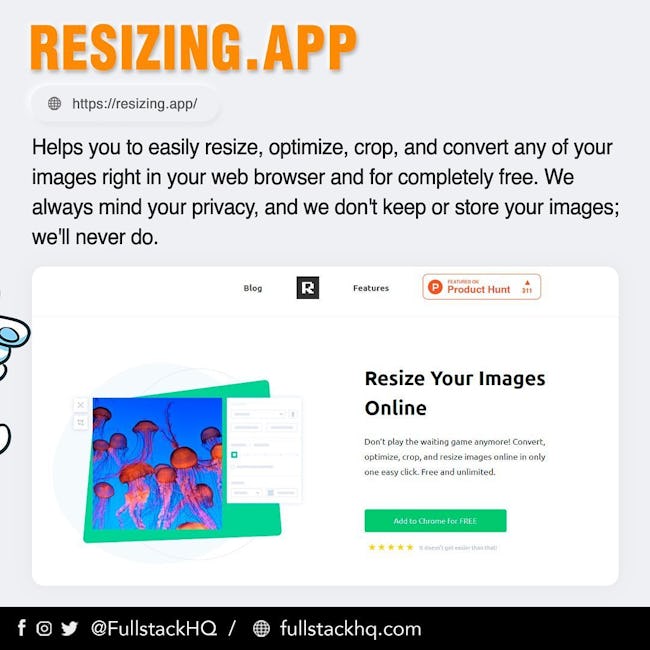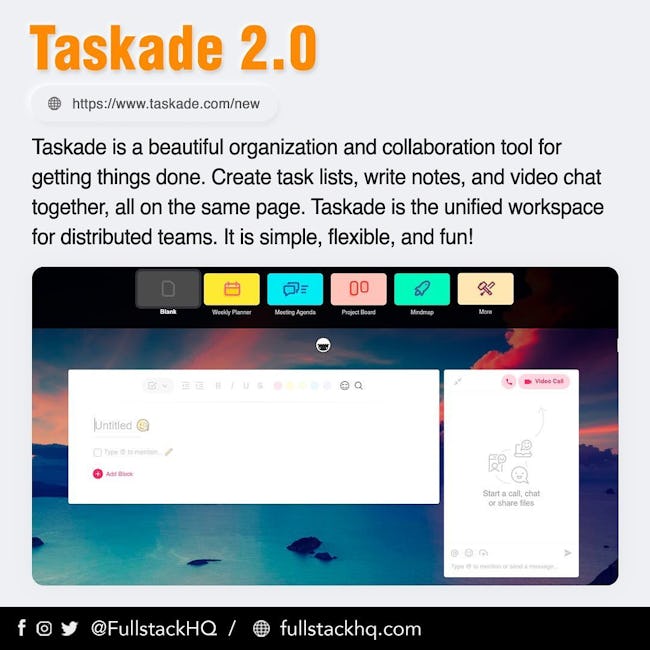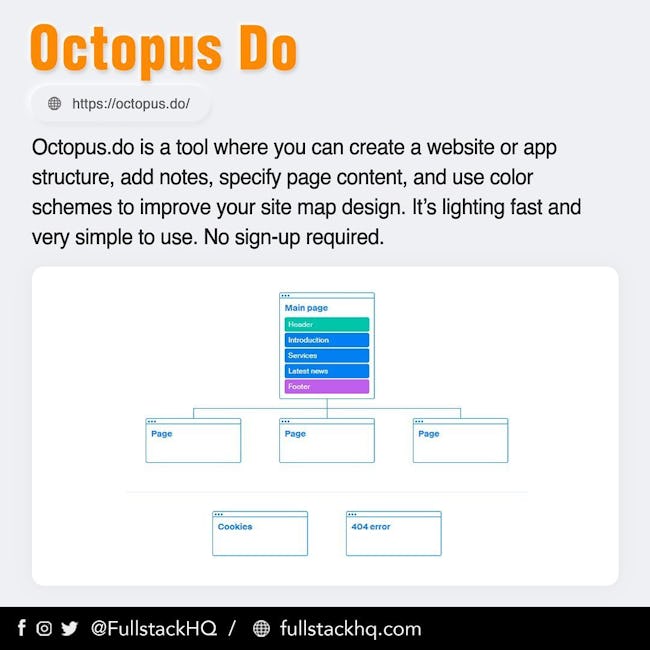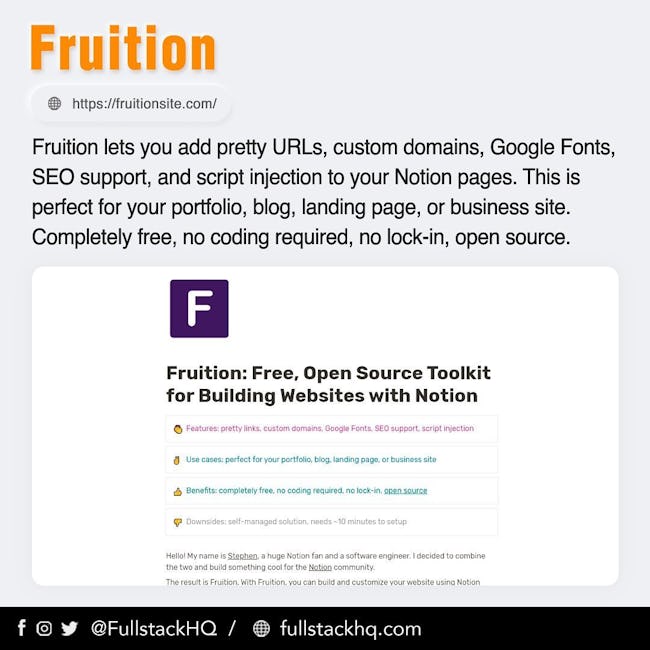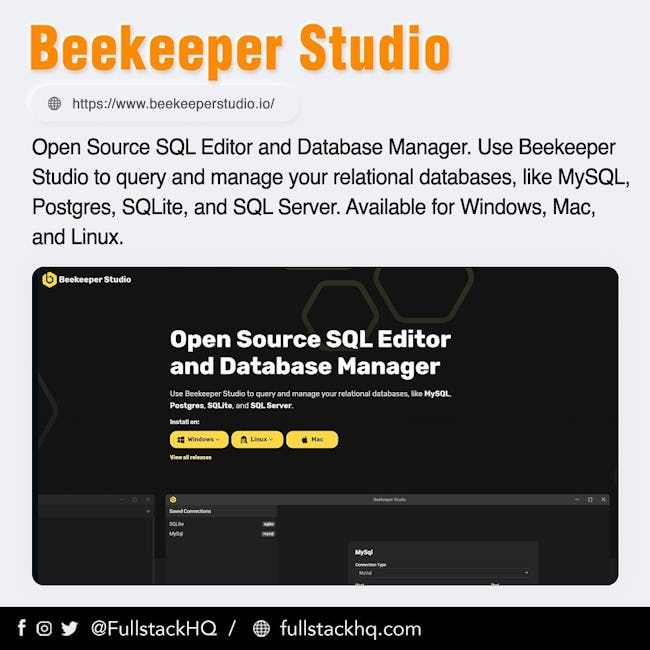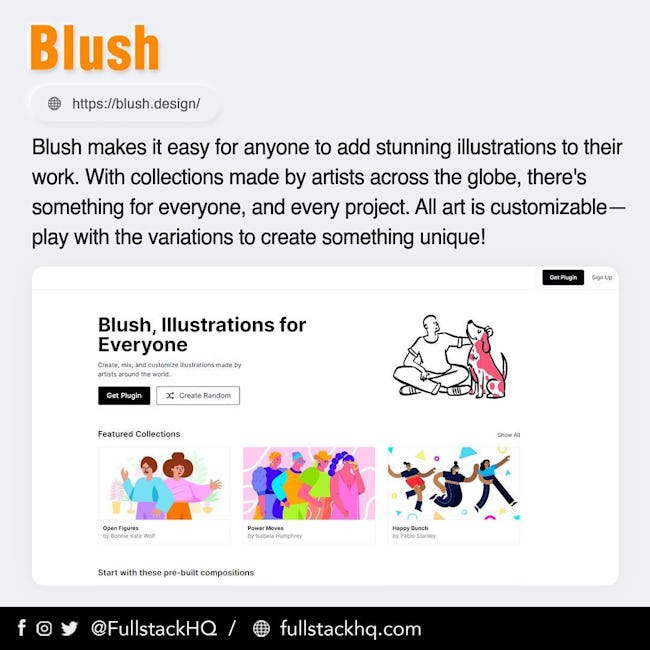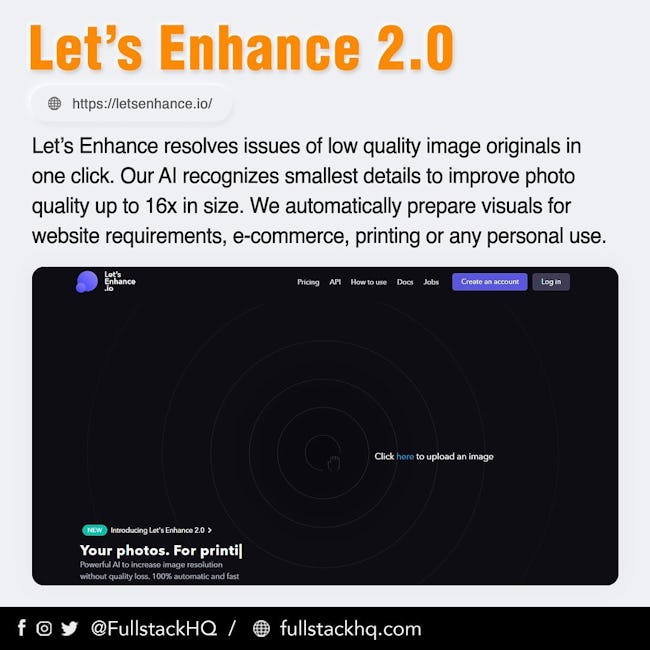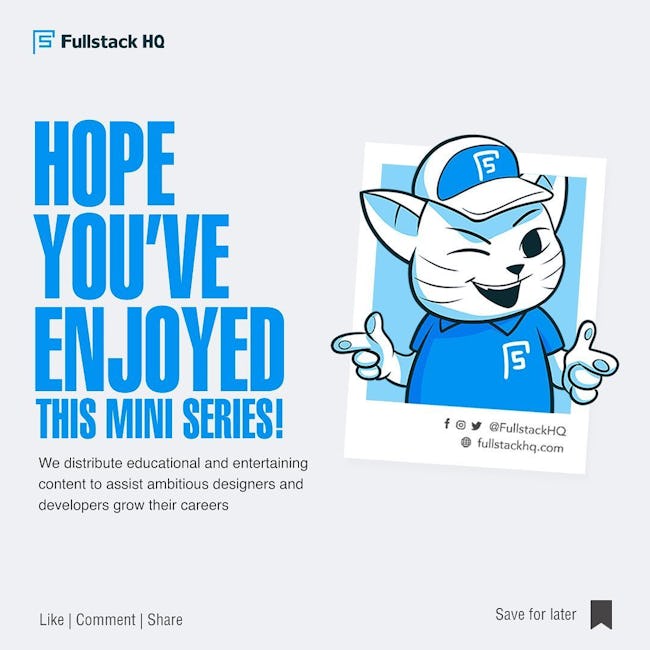 Free and Useful Tools for Designers & Developers
RESIZING.APP
https://resizing.app/
Helps you to easily resize, optimize, crop, and convert any of your images right in your web browser and for completely free. We always mind your privacy, and we dont keep or store your images; we'll never do.
Taskade 2.0
https://www.taskade.com/new Taskade is a beautiful organization and collaboration tool for getting things done. Create task lists, write notes, and video chat together, all on the same page. Taskade is the unified workspace for distributed teams. It is simple, flexible, and fun!
Octopus Do
https://octopus.do/
Octopus.do is a tool where you can create a website or app structure, add notes, specify page content, and use color schemes to improve your site map design. It's lighting fast and very simple to use. No sign-up required.
Fruition
https://fruitionsite.com/
Fruition lets you add pretty URLs, custom domains, Google Fonts, SEO support, and script injection to your Notion pages. This is perfect for your portfolio, blog, landing page, or business site. Completely free, no coding required, no lock-in, open source.
Zoom Background
https://www.zoombackground.io/
Zoombackground.io is a free, crowd-sourced background image directory. This website helps you find cool backgrounds in one place, so you dont have to scan the internet to find the right one, we do the heavy lifting for ya.
Beekeeper Studio
https://www.beekeeperstudio.io/
Open Source SQL Editor and Database Manager. Use Beekeeper Studio to query and manage your relational databases, like MySQL, Postgres, SQLite, and SQL Server. Available for Windows, Mac, and Linux.
Blush
httpsflblush.design/
Blush makes it easy for anyone to add stunning illustrations to their work. With collections made by artists across the globe, there's something for everyone, and every project. All art is customizable— play with the variations to create something unique!
Let's Enhance 2.0
https://letsenhance.io/
Let's Enhance resolves issues of low quality image originals in one click. Our A1 recognizes smallest details to improve photo quality up to 16x in size. We automatically prepare visuals for website requirements, e-commerce, printing or any personal use.
More booklets by Fullstack HQ
More Development booklets
Your recently viewed booklets
See all booklets