Booklet
Focus Your Business Using a Niche Funnel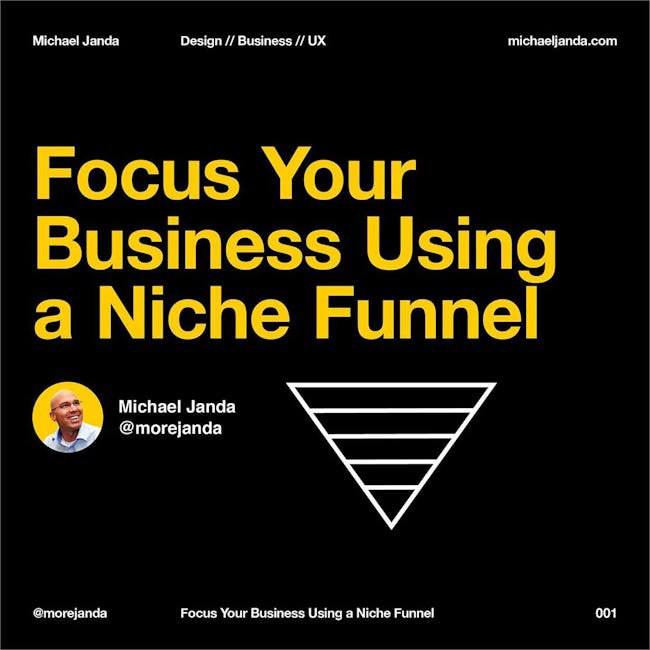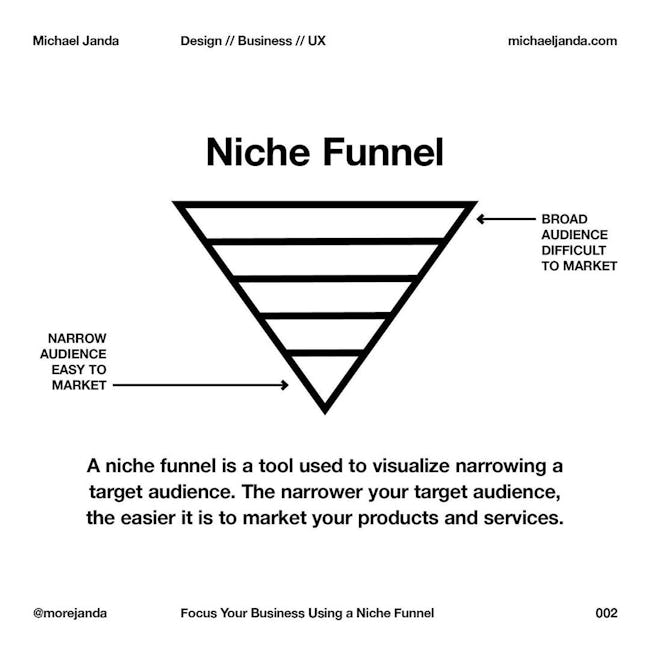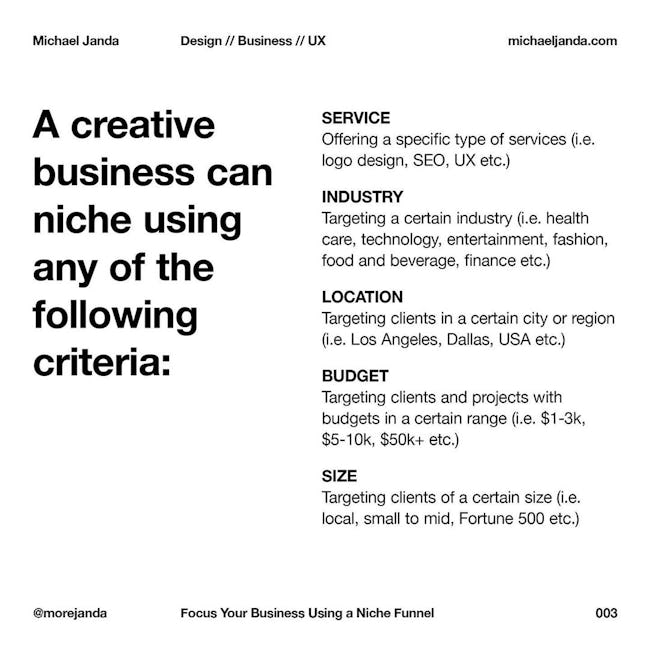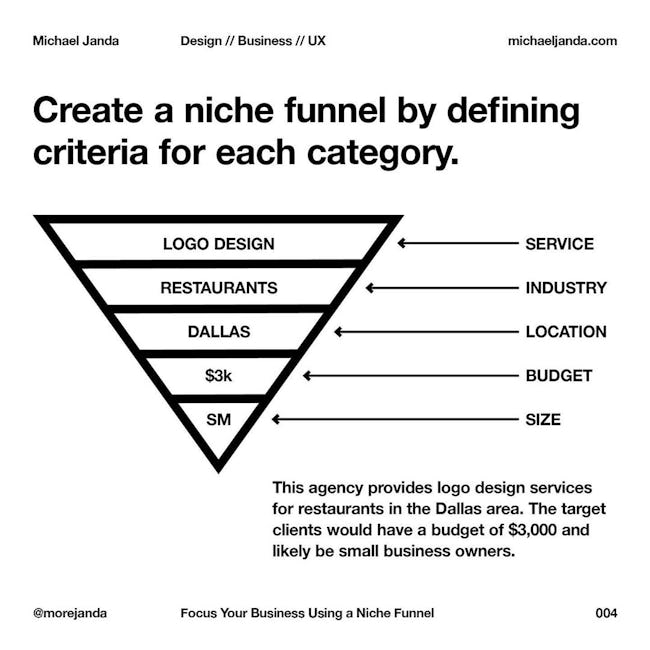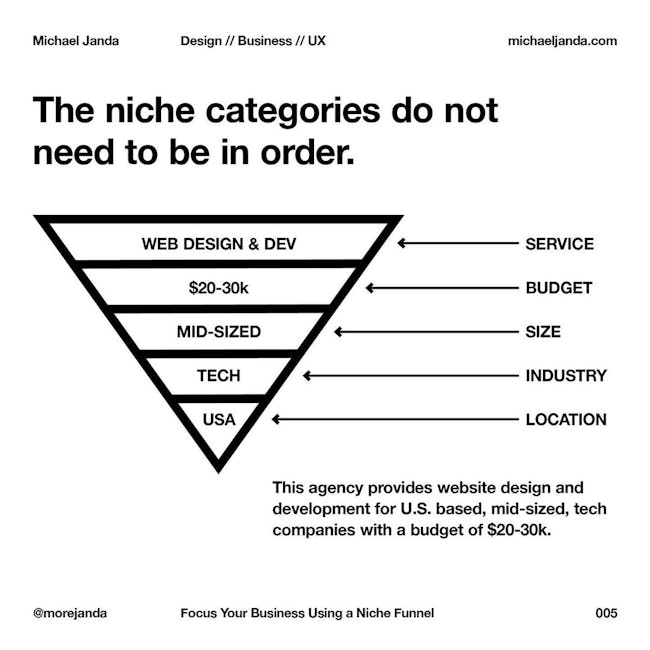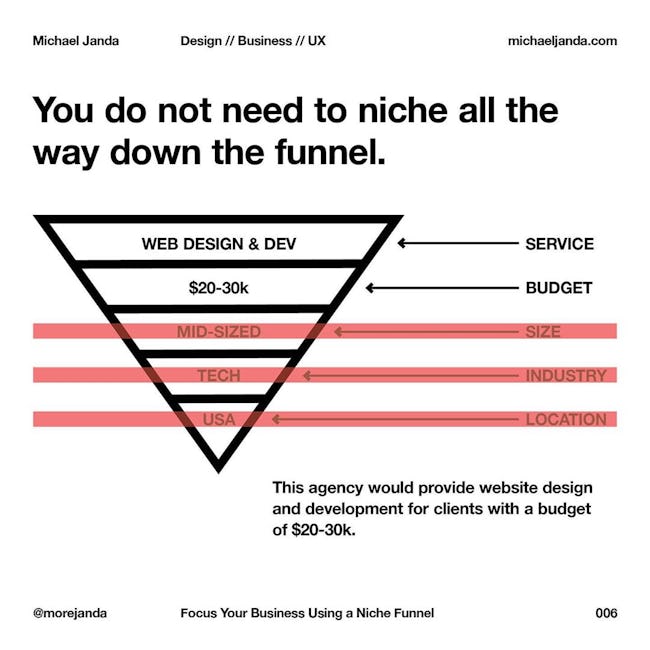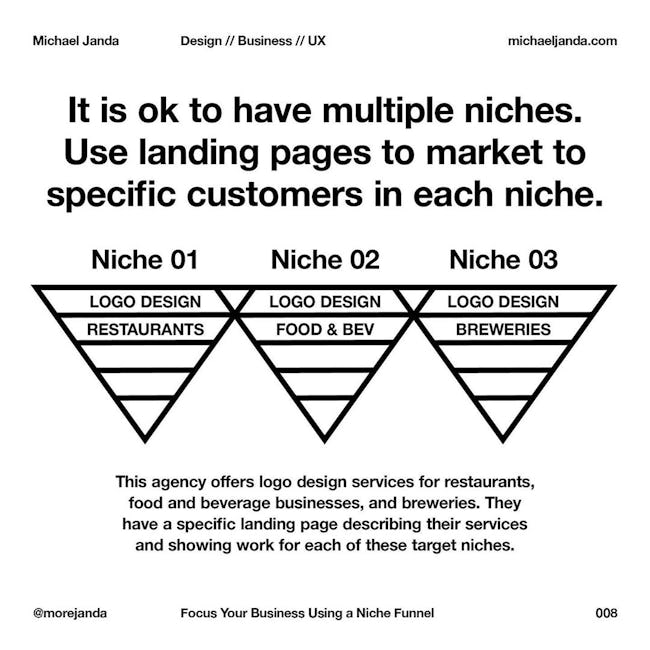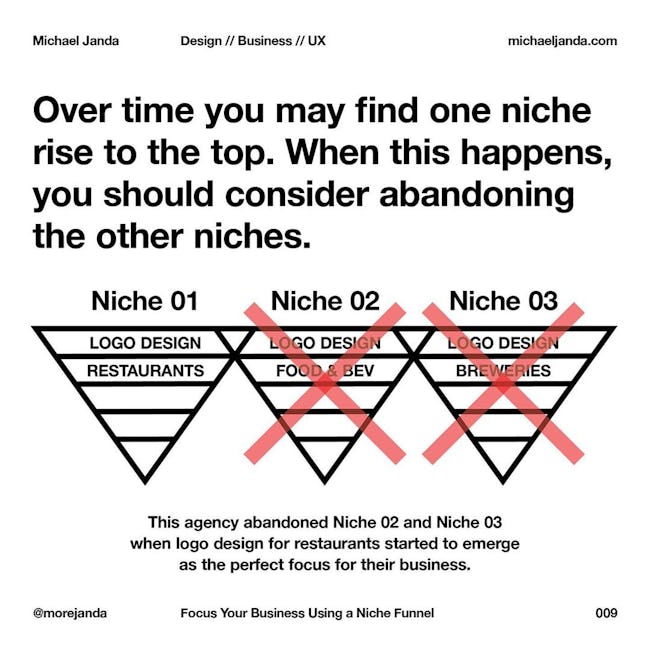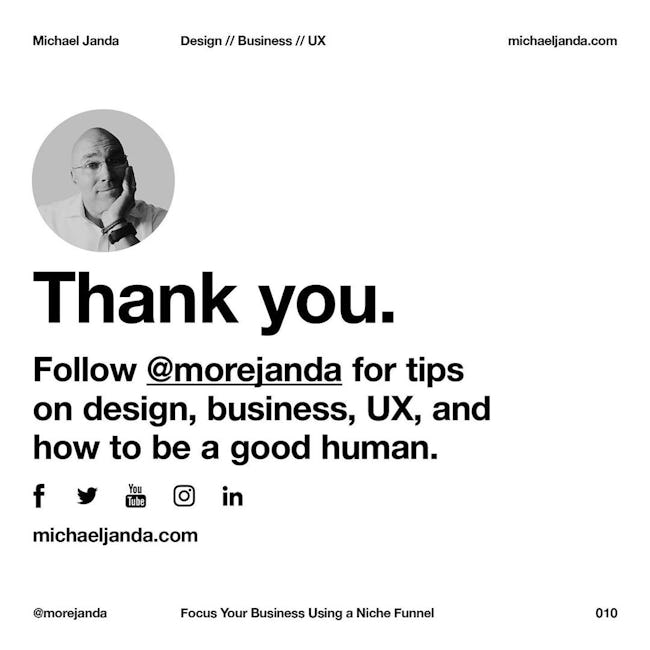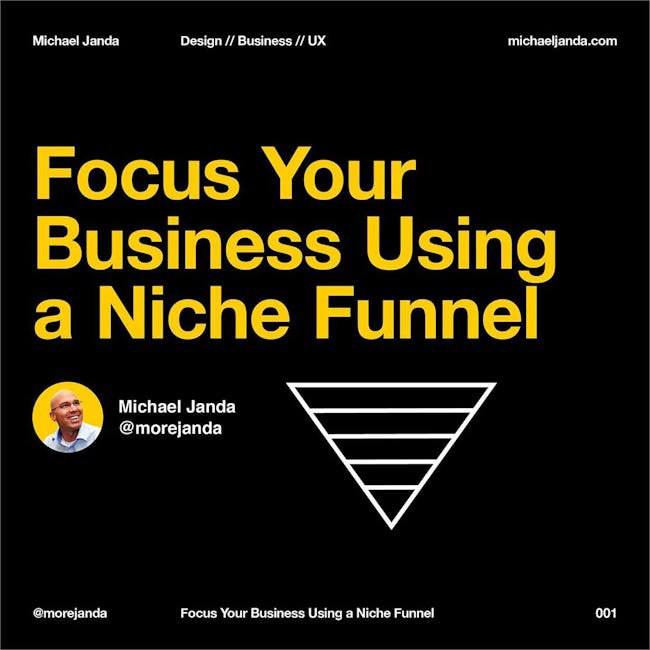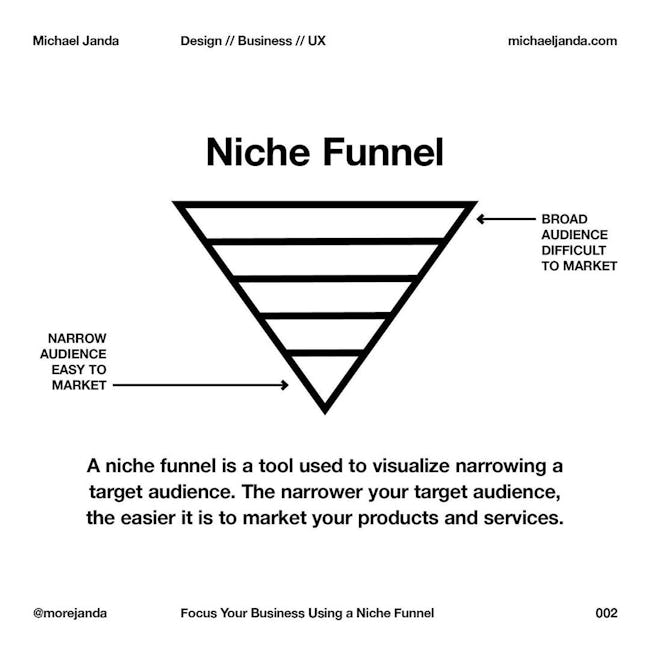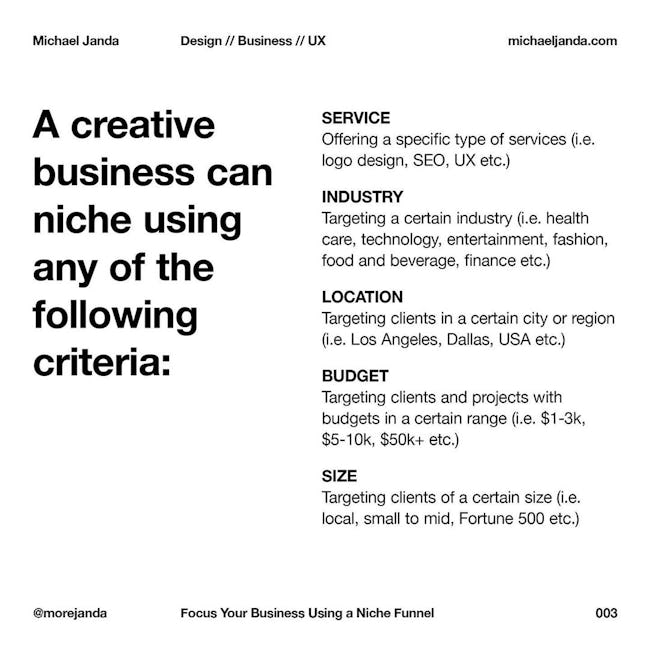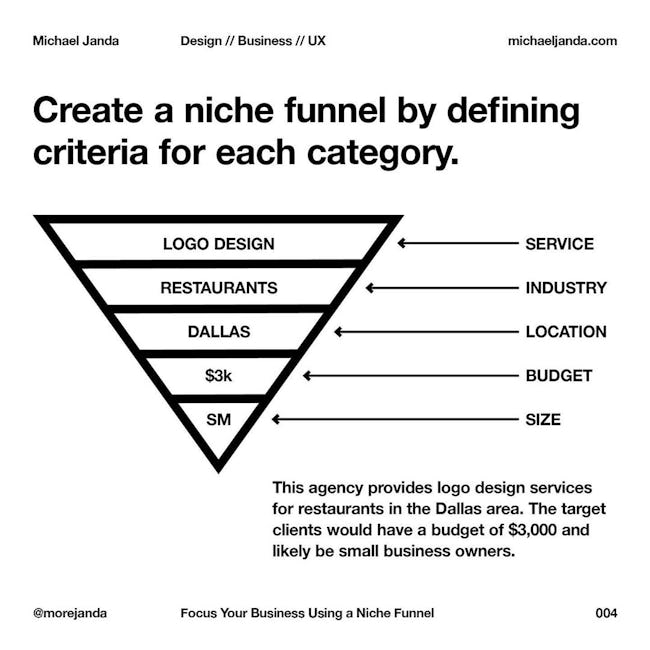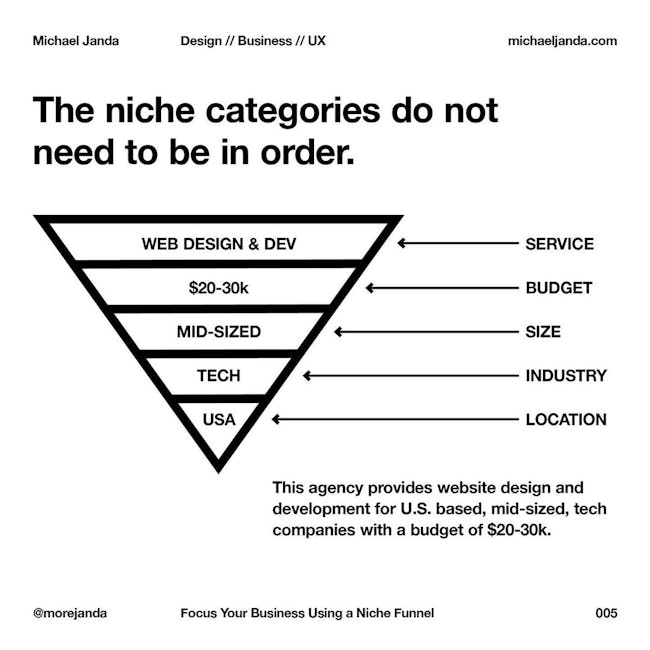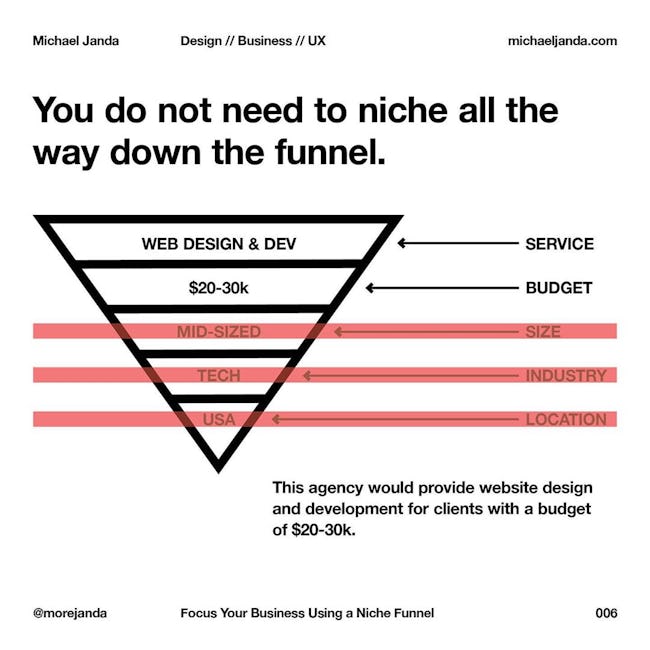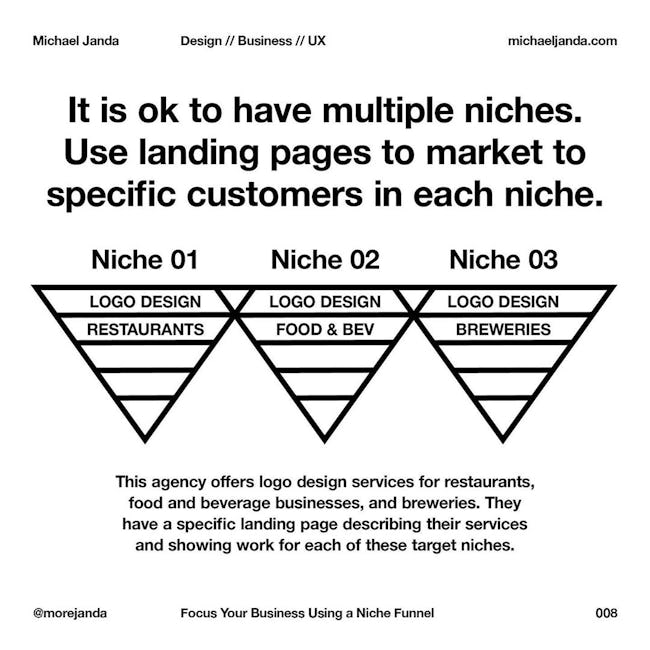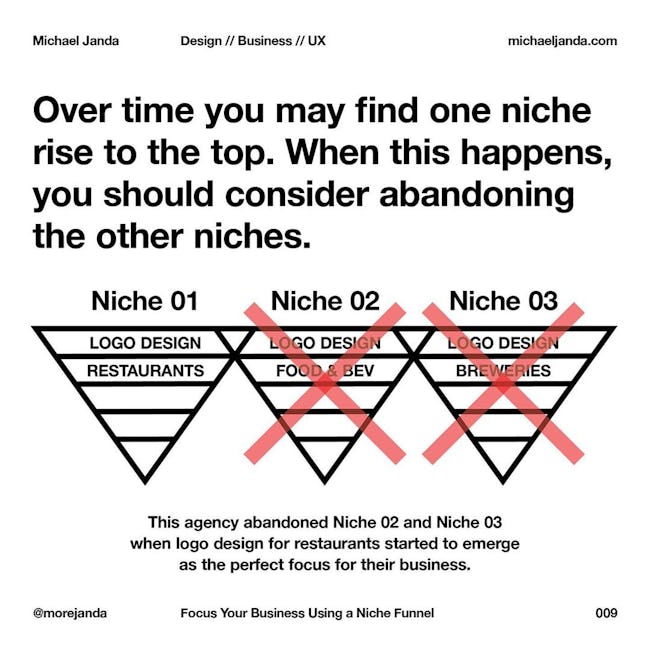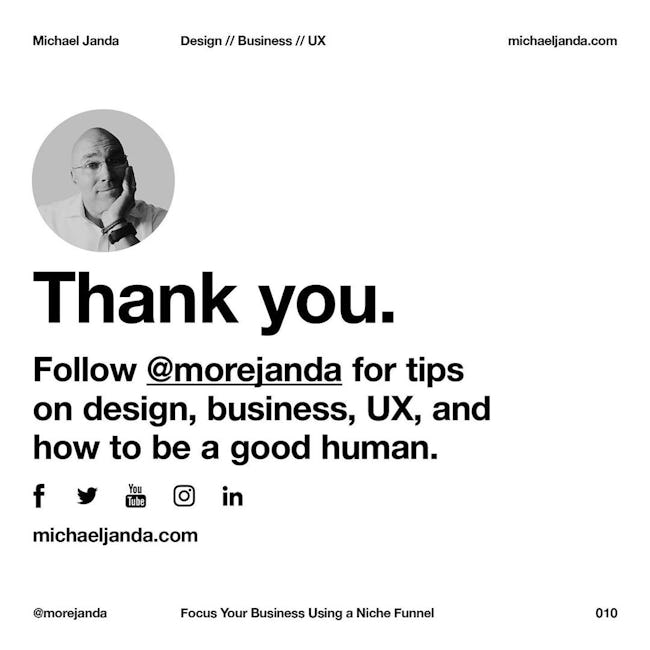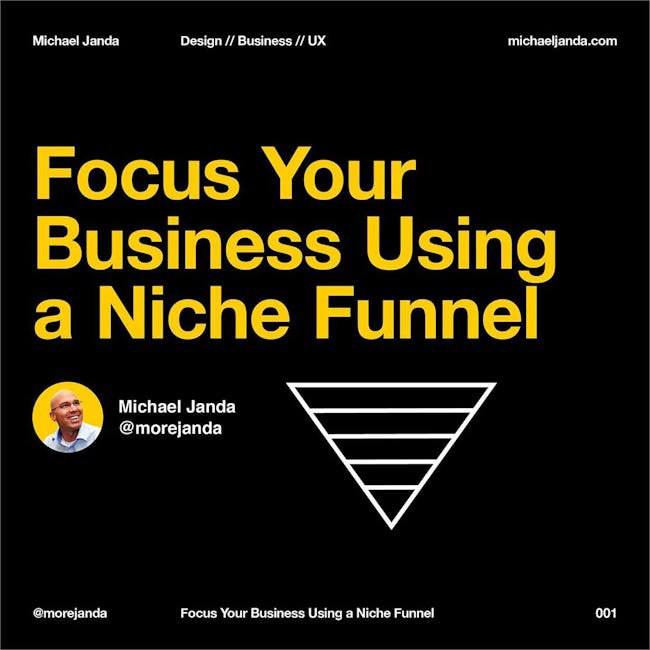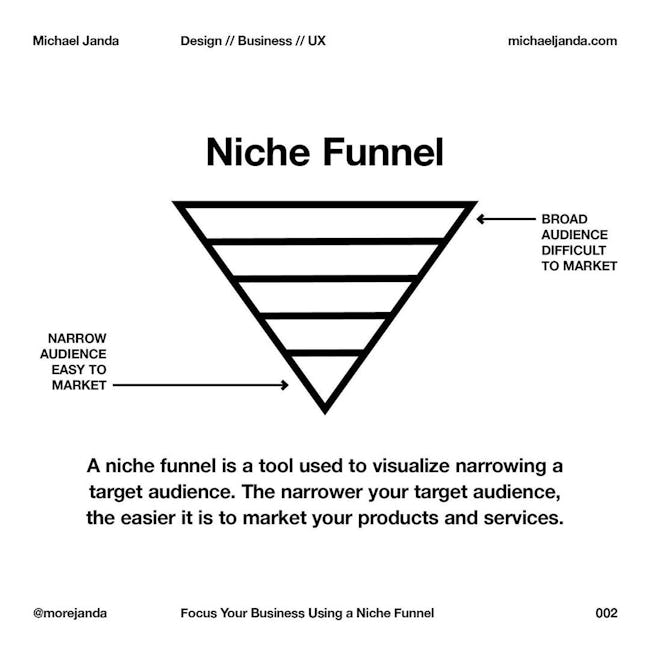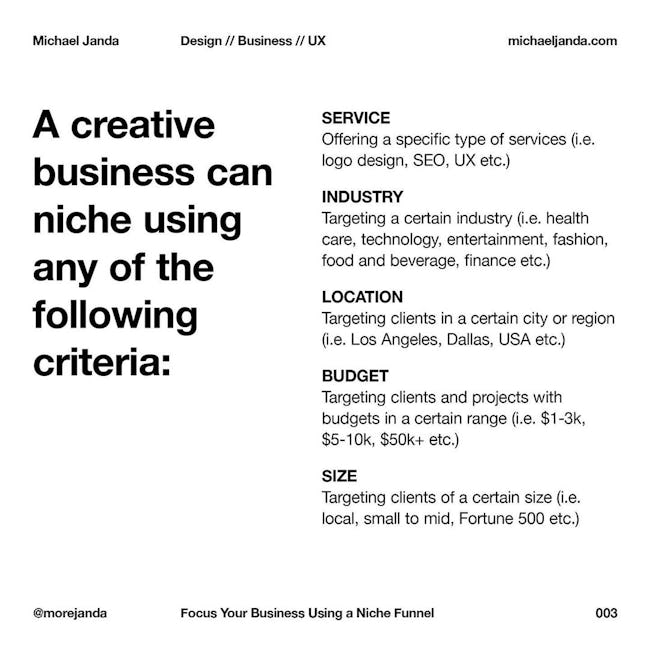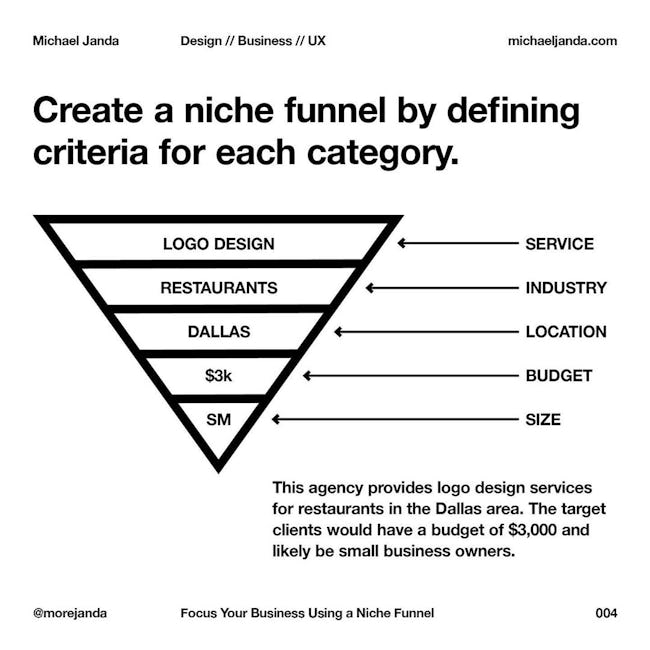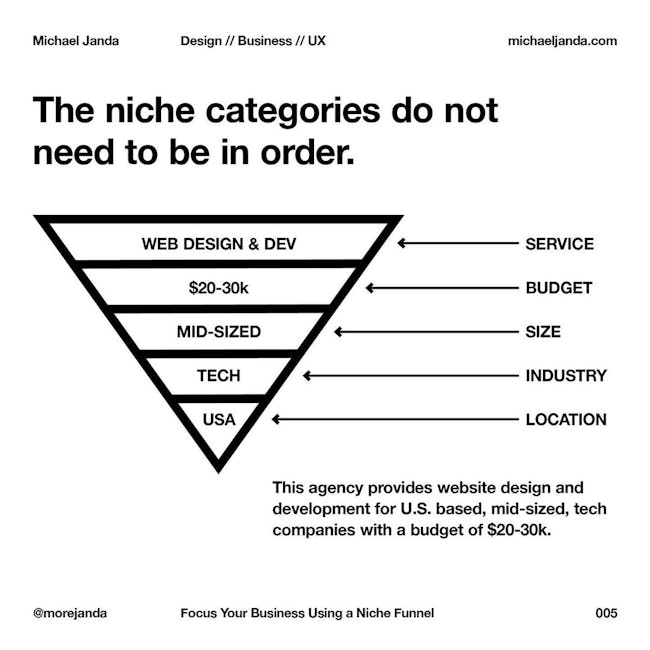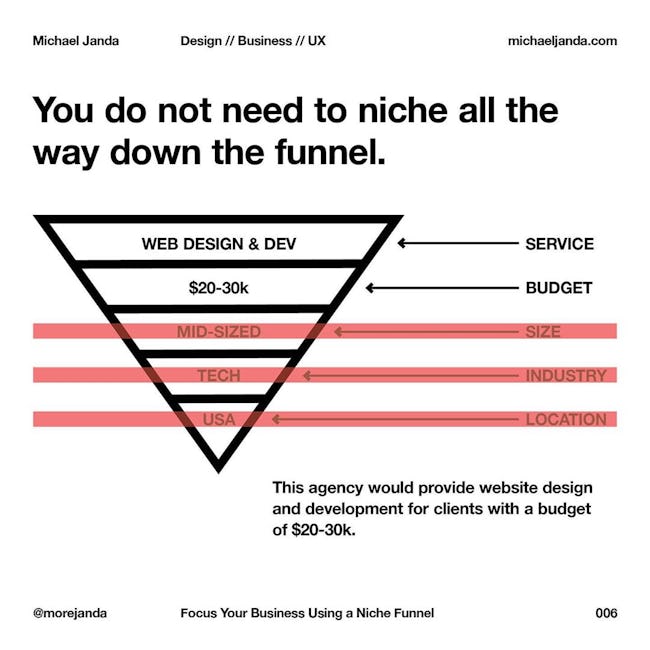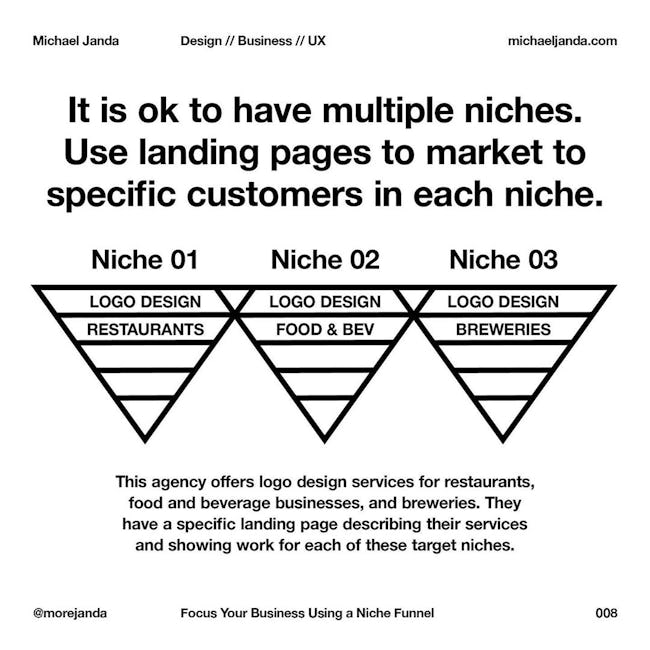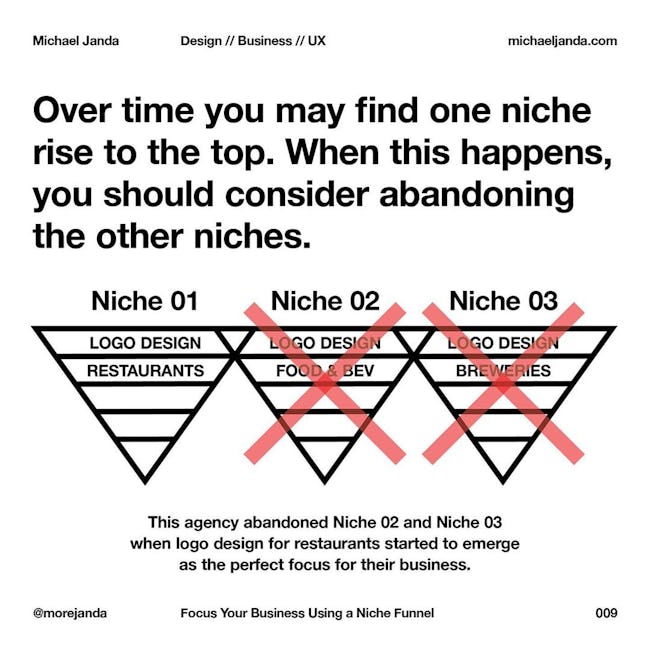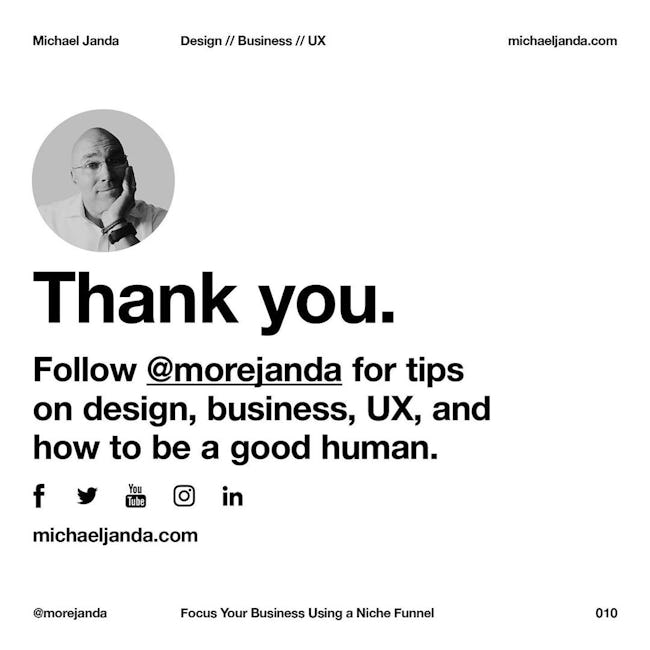 Focus Your Business Using a Niche Funnel
A niche funnel is a tool used to visualize narrowing a target audience. The narrower your target audience, the easier it is to market your products and services.
A creative business can niche using any of the following criteria: Service, Industry, Location, Budget, and Size
Create a niche funnel by defining criteria for each category.
The niche categories do not need to be in order.
You do not need to niche all the way down the funnel.
Be careful how deep you niche! Niching too deep can reduce your potential client pool to the point where it cannot sustain a business.
It is ok to have multiple niches. Use landing pages to market to specific customers in each niche.
Over time you may find one niche rise to the top. When this happens, you should consider abandoning the other niches.
More booklets by Michael Janda
More Business booklets
Your recently viewed booklets
See all booklets