Booklet
Feeling Worn Down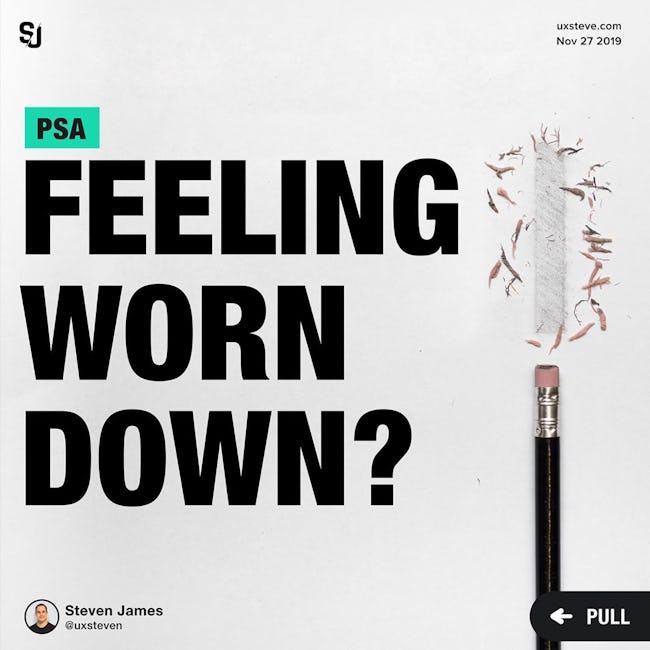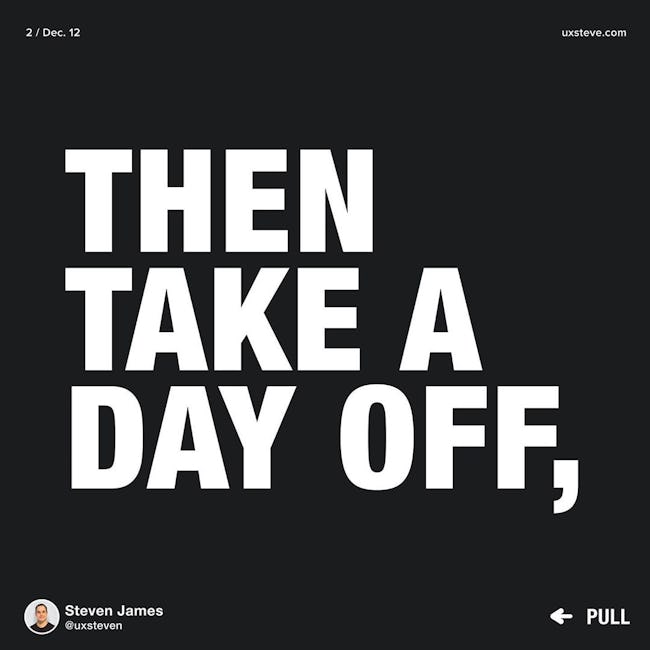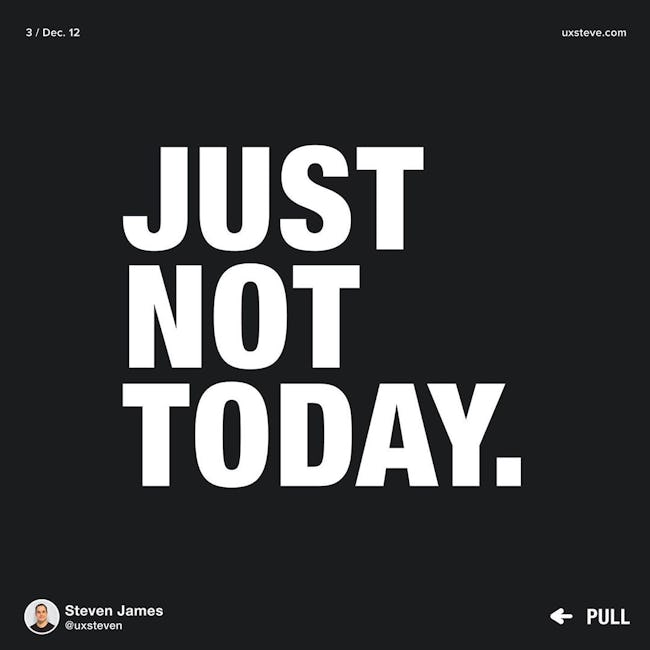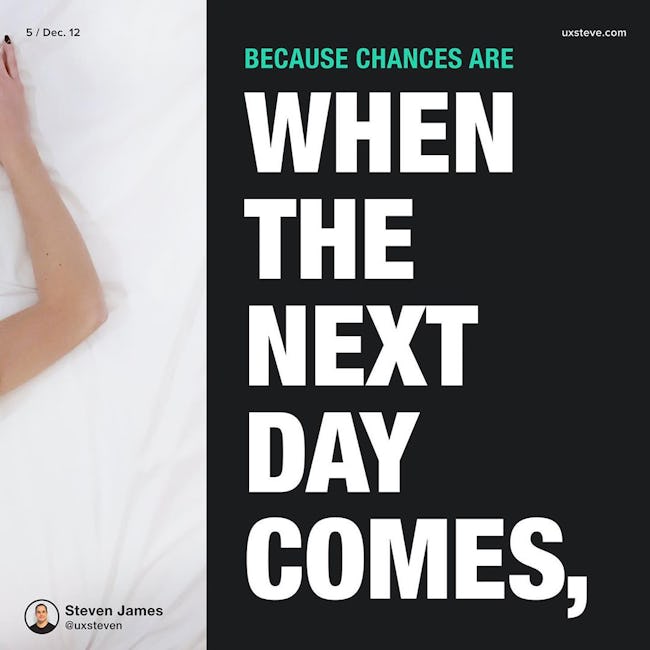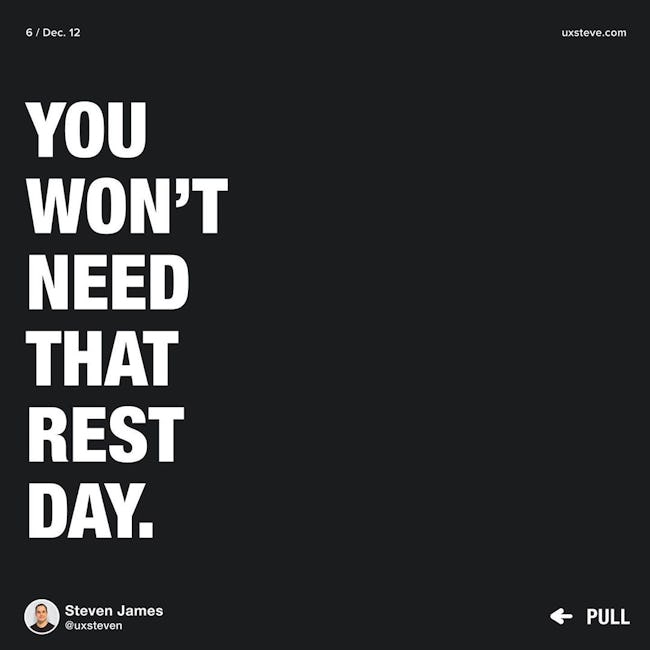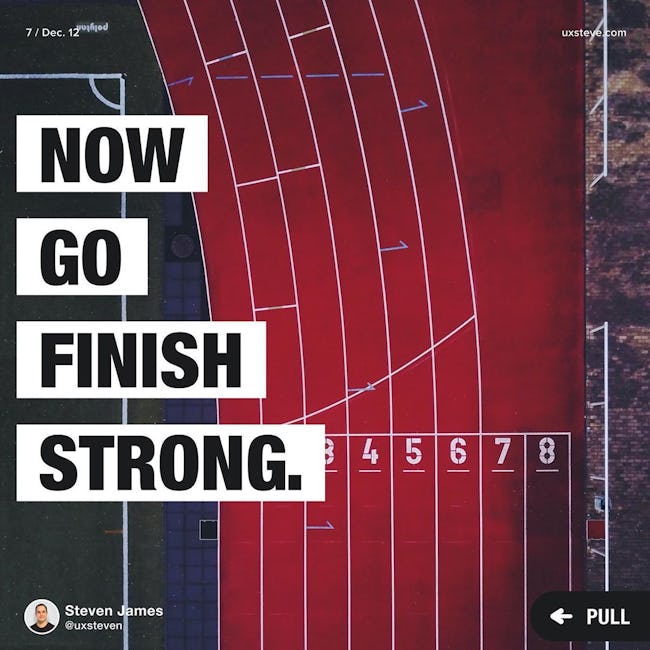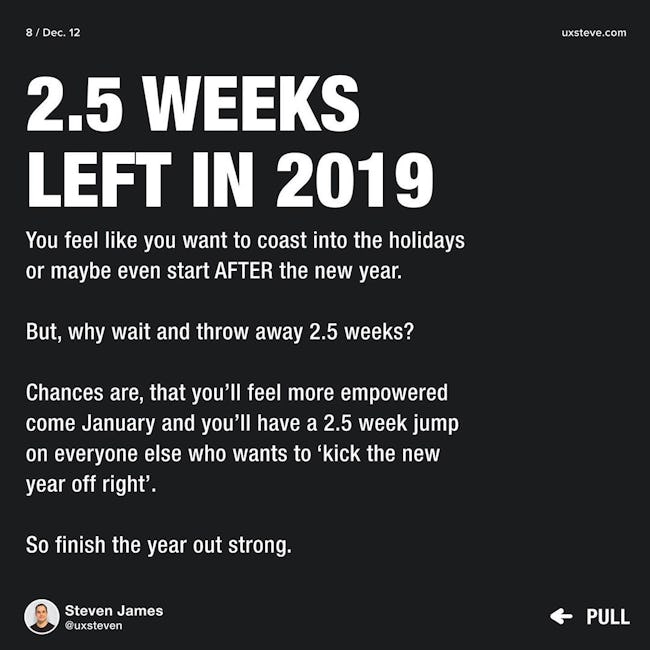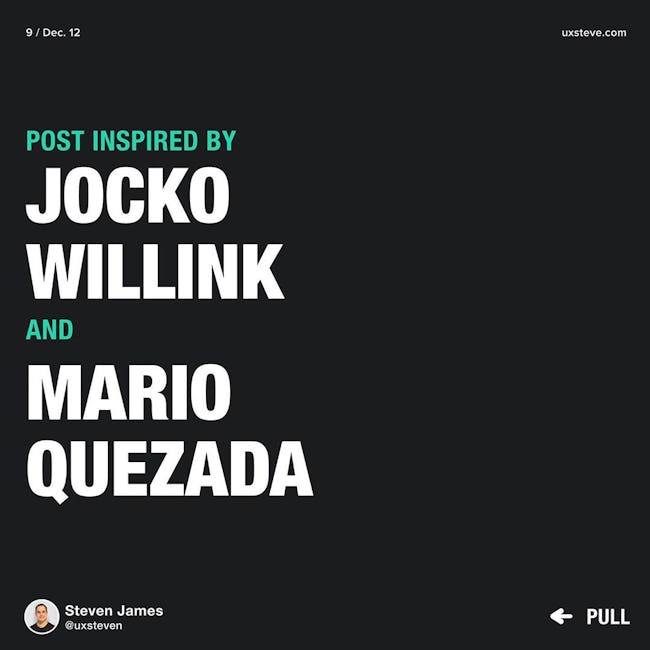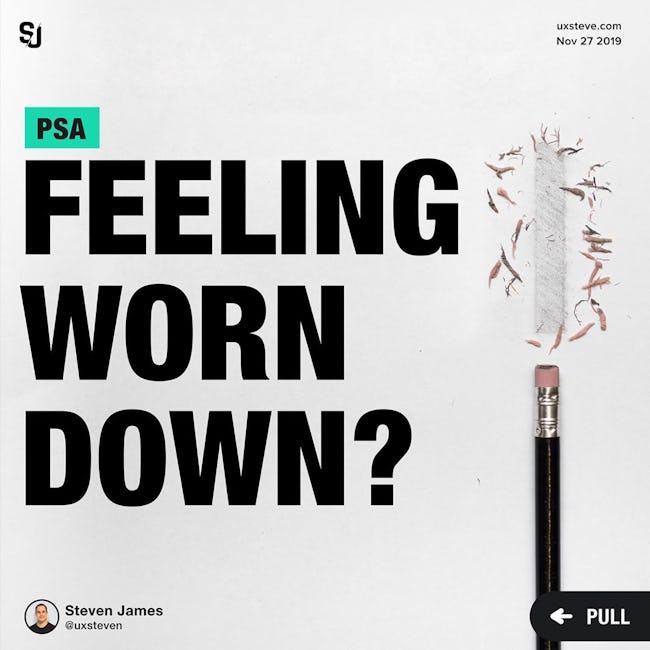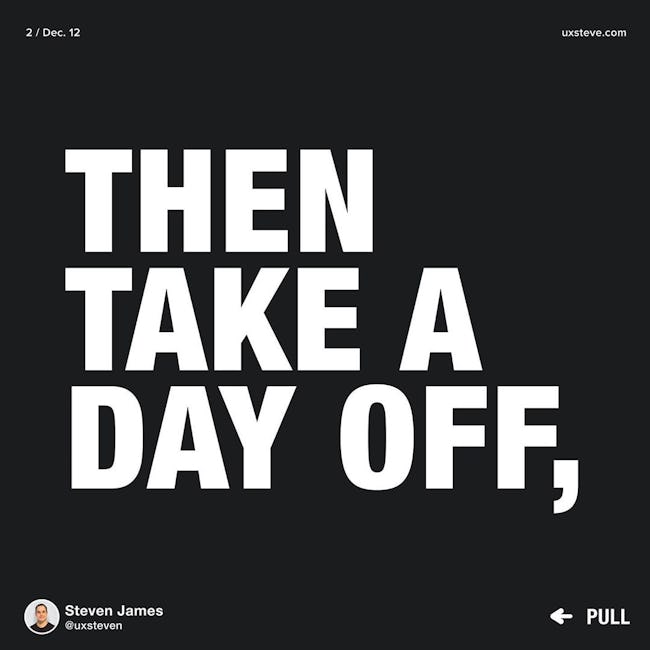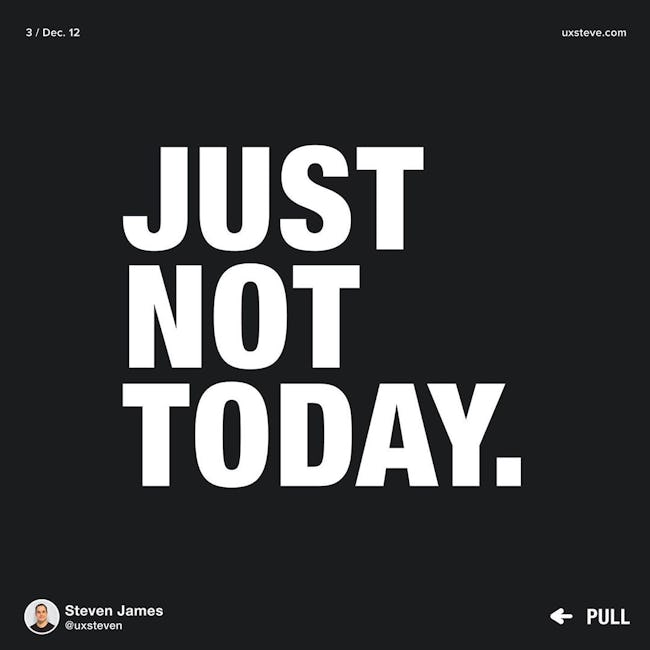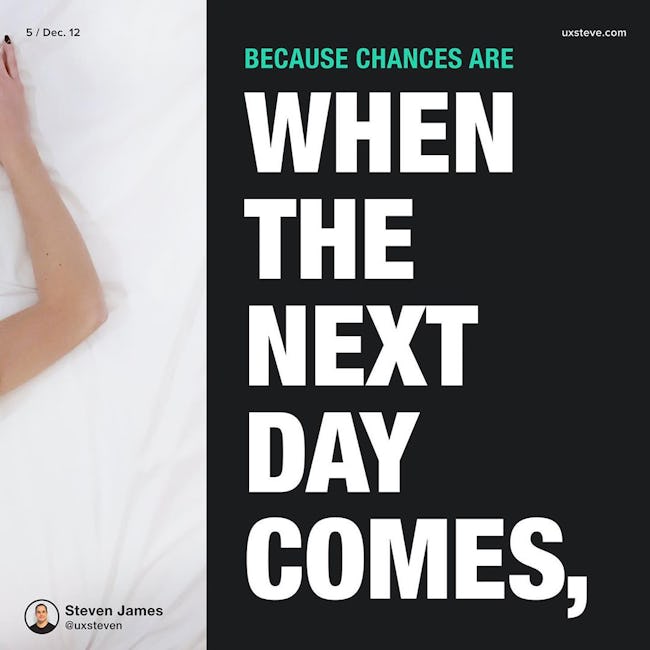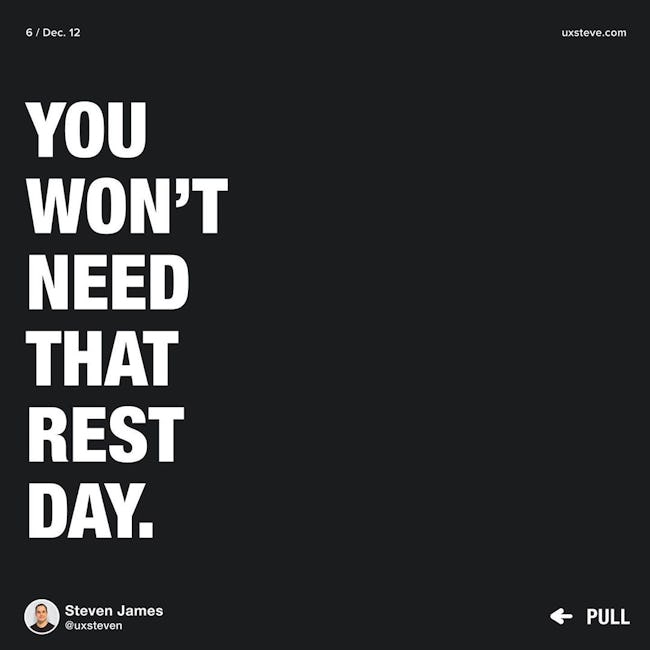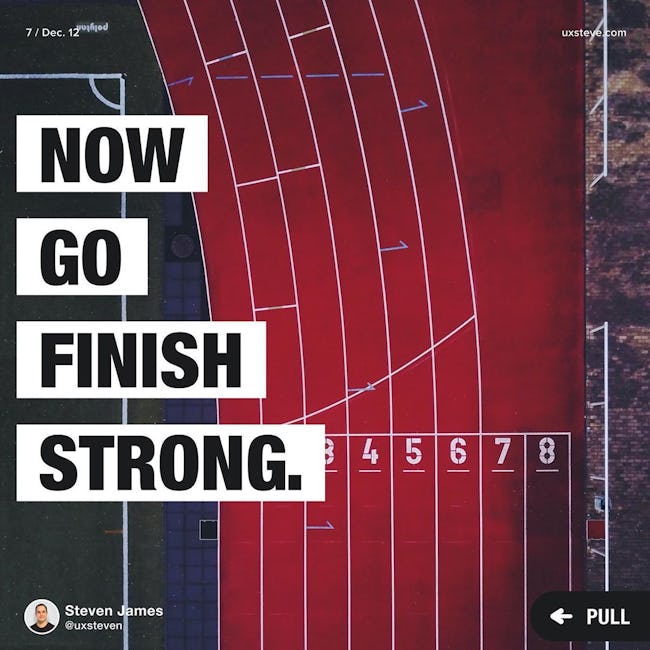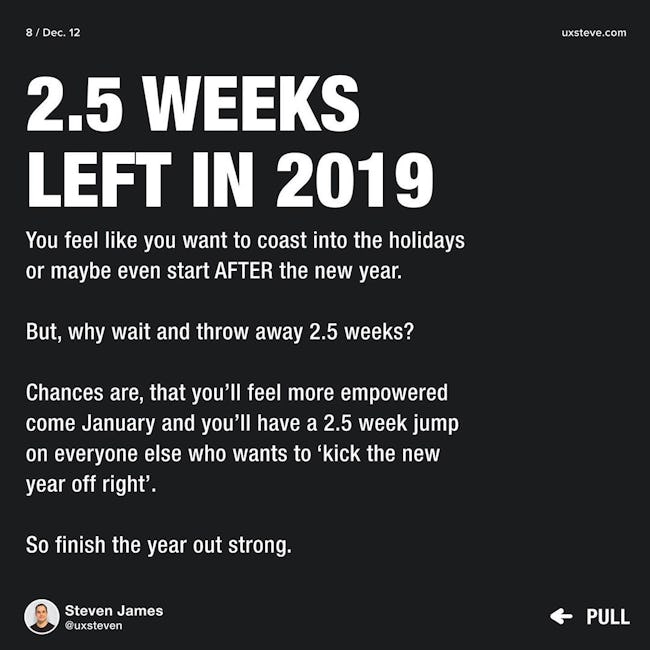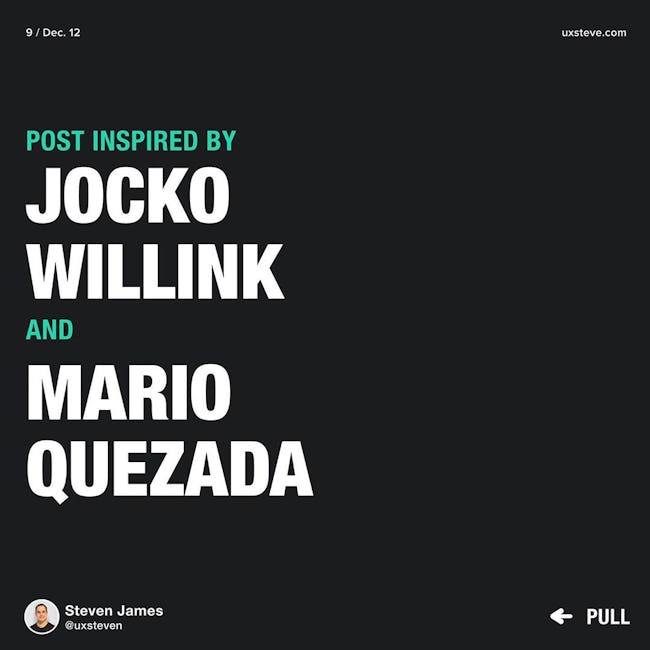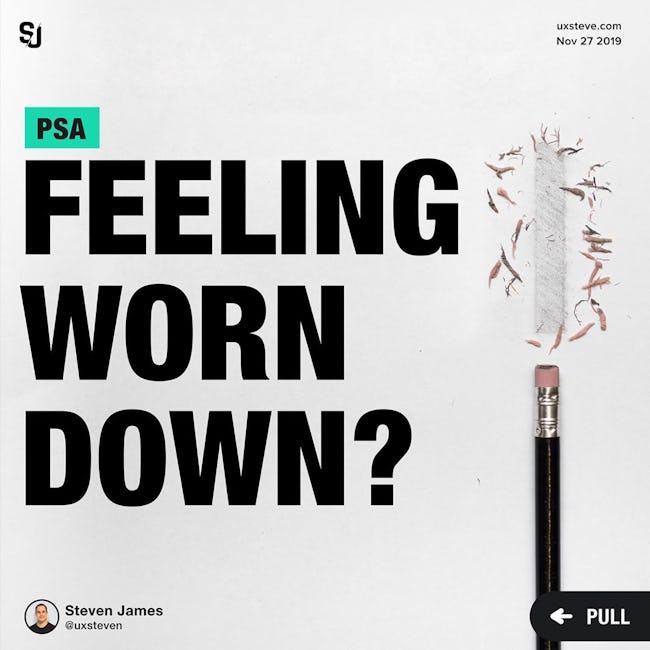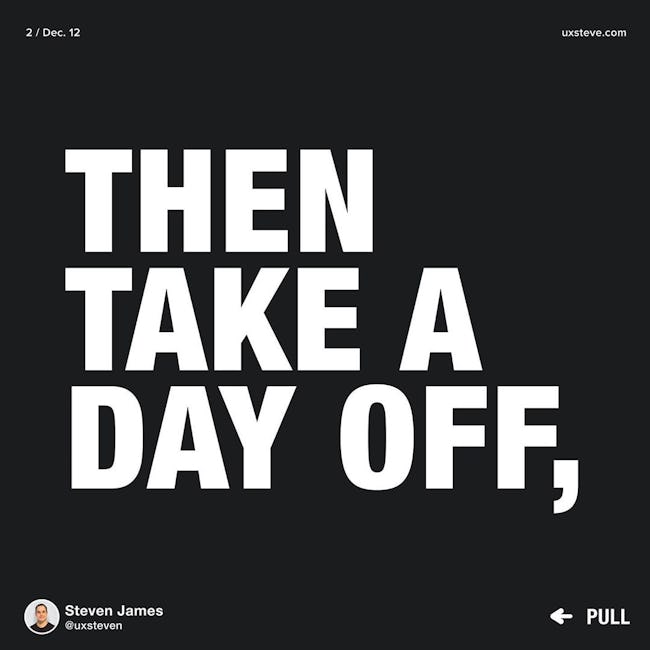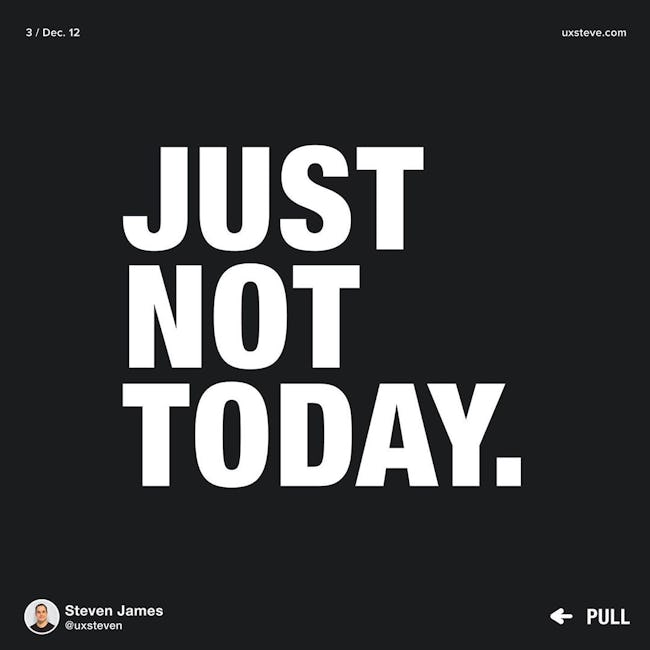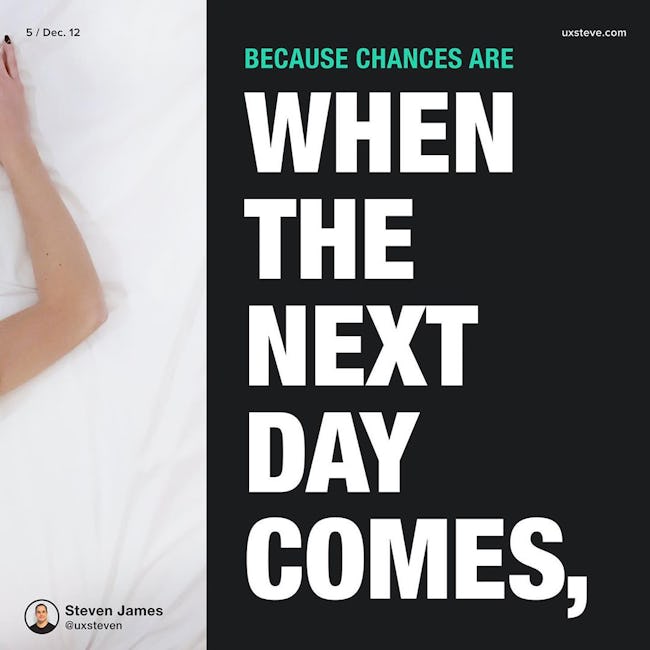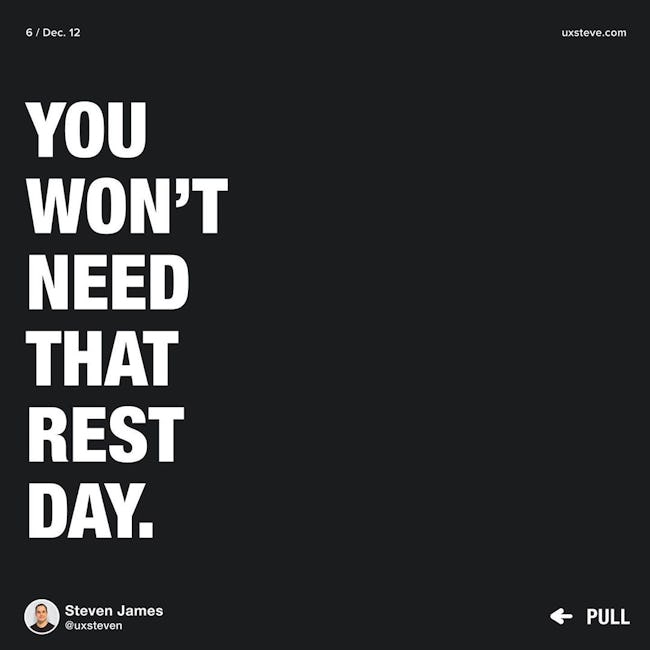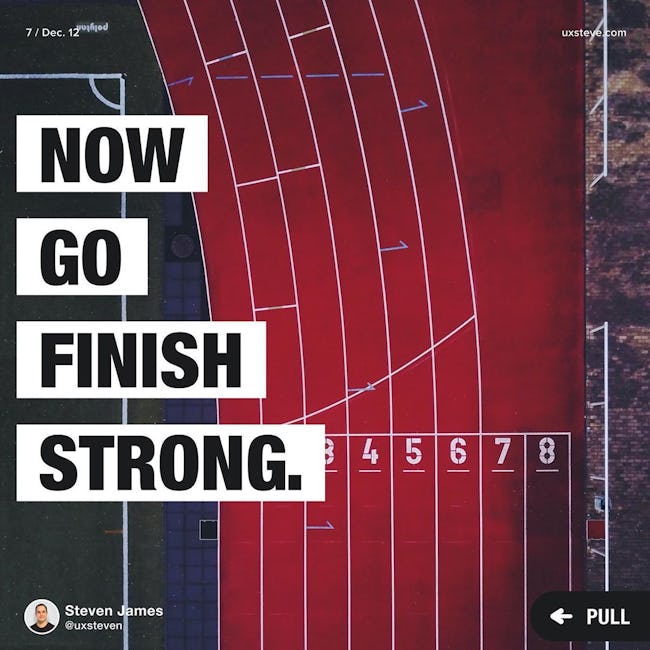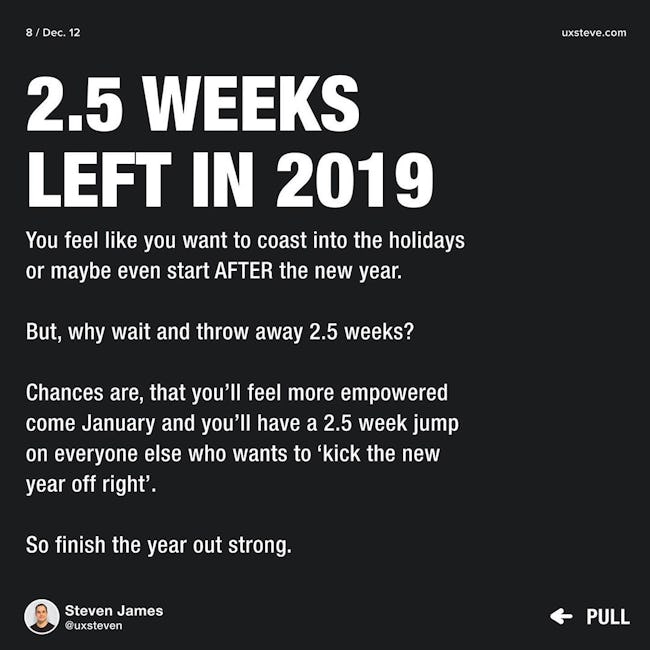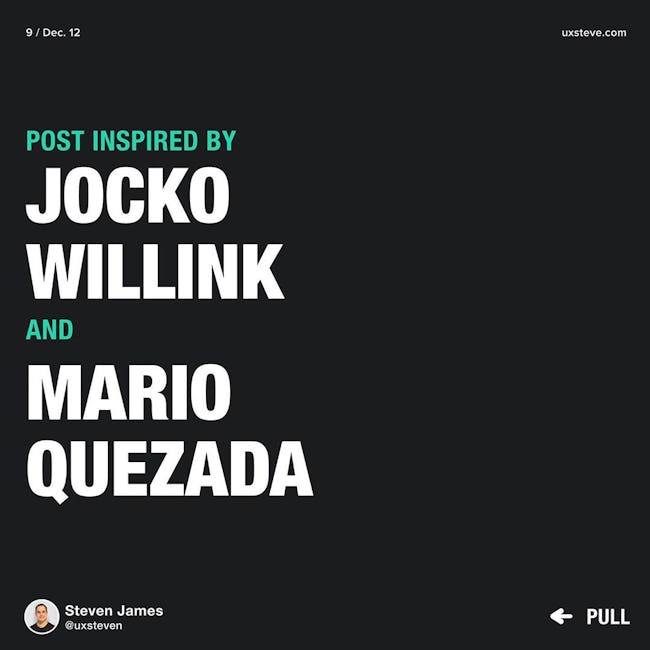 FEELING WORN DOWN
THEN TAKE A DAY OFF,
JUST NOT TODAY
TAKE YOUR REST DAY TOMORROW
BECAUSE CHANGE ARE WHEN THE NEXT DAY COMES,
YOU WON'T NEED THAT REST DAY
NOW GO FINISH STRONG
2.5 WEEKS LEFT IN 2019
You feel like you want to coast into the holidays or maybe even start AFTER the new year.
But, why wait and throw away 2.5 weeks?
Chances are, that you'll feel more empowered come January and you'll have a 2.5 week jump on everyone else who wants to 'kick the new year off right'.
So finish the year out strong.
POST INSPIRED BY JOCKO WILLINK AND MARIO QUEZADA
HOW DO YOU TREAT OFF DAYS?
What's your method for dealing with overwork and rest days?
Drop a comment and share your wisdom with others
More booklets by Steve Mellor
More Marketing booklets
Your recently viewed booklets
See all booklets