Booklet
F*CK YOUR NUMBER OF FOLLOWERS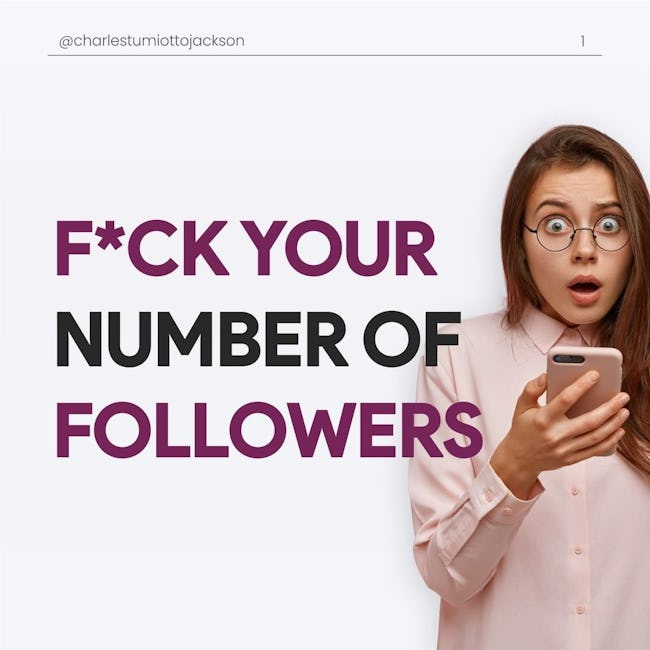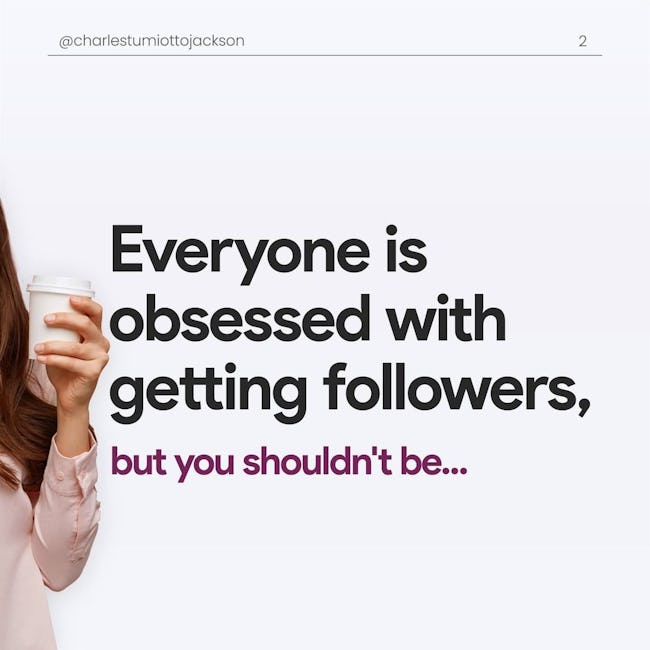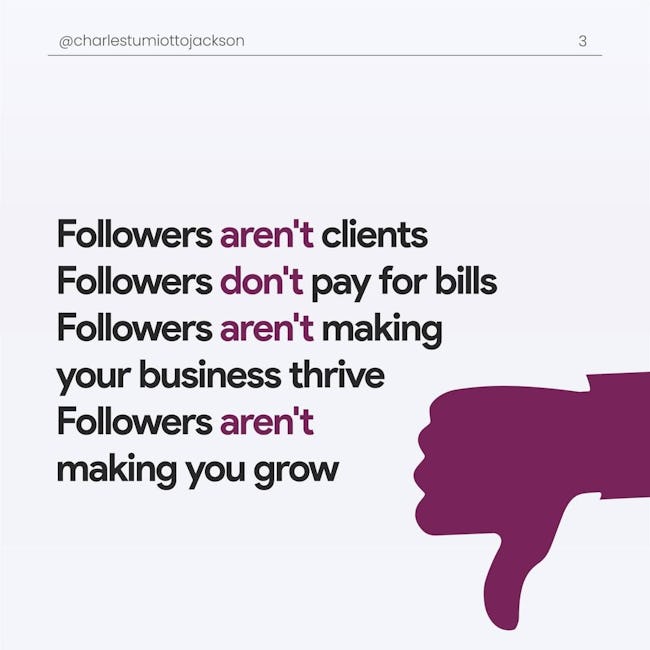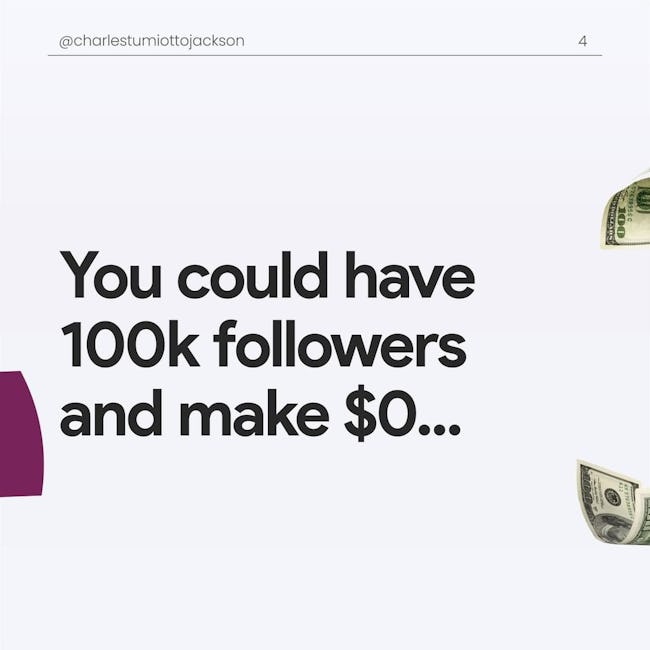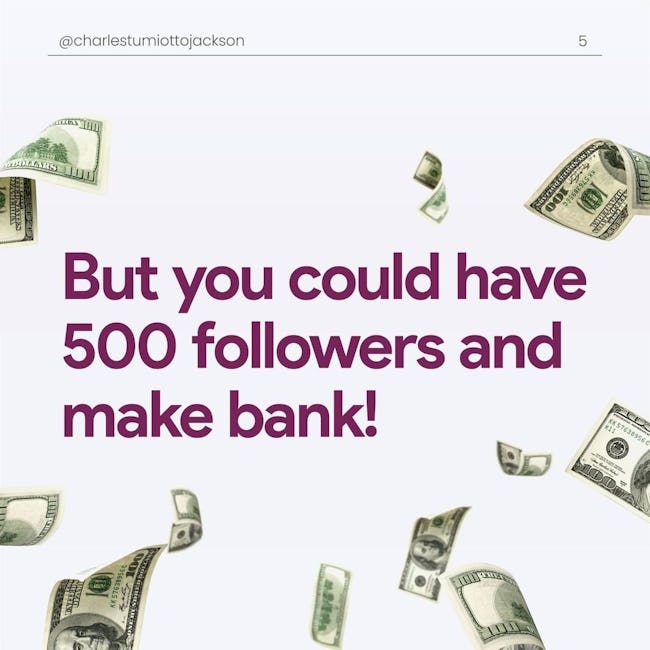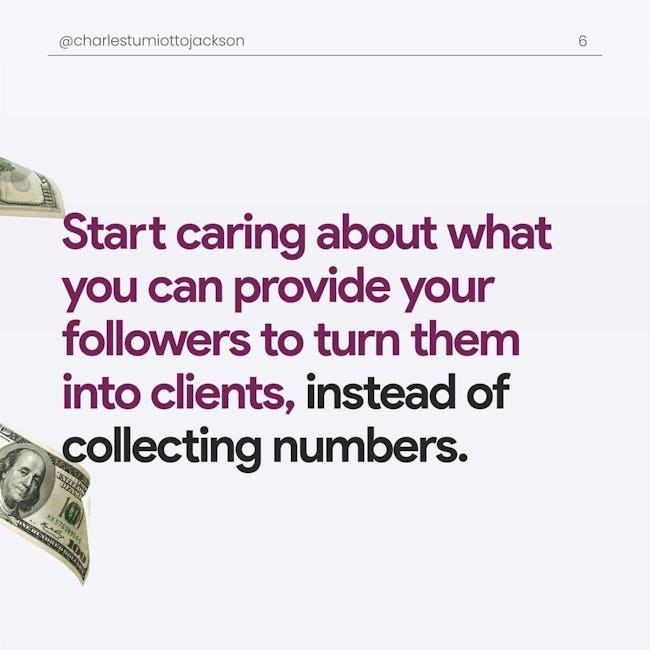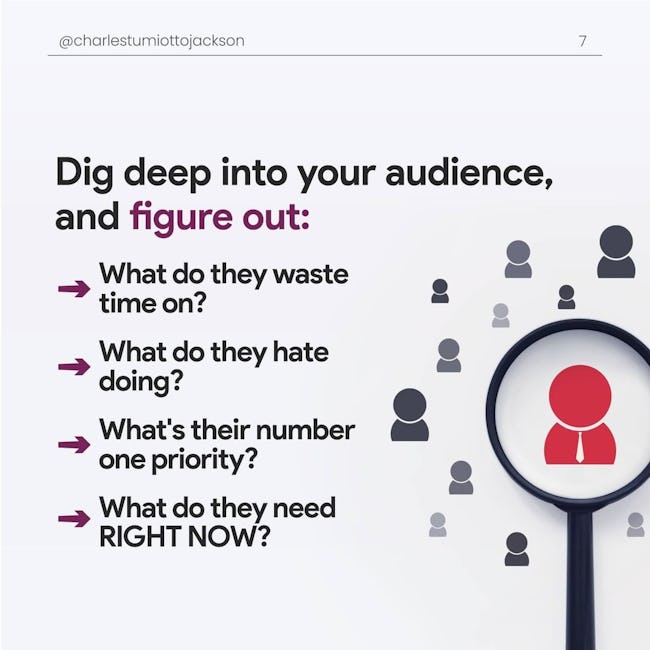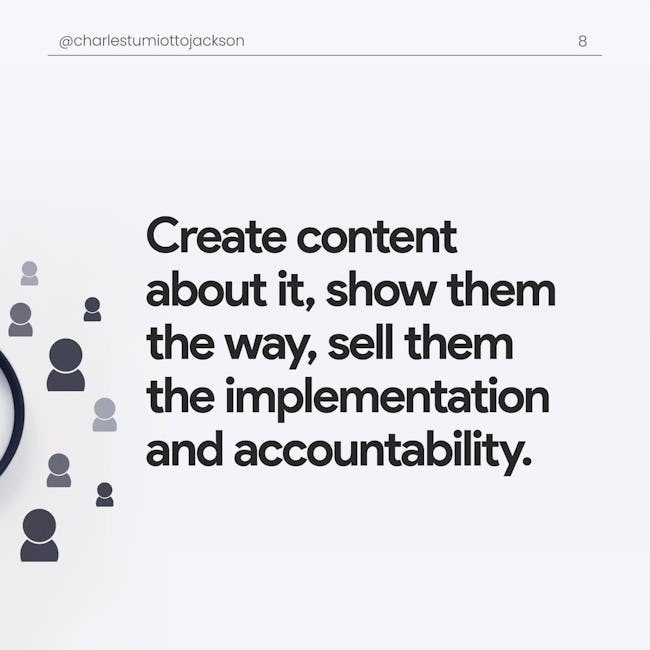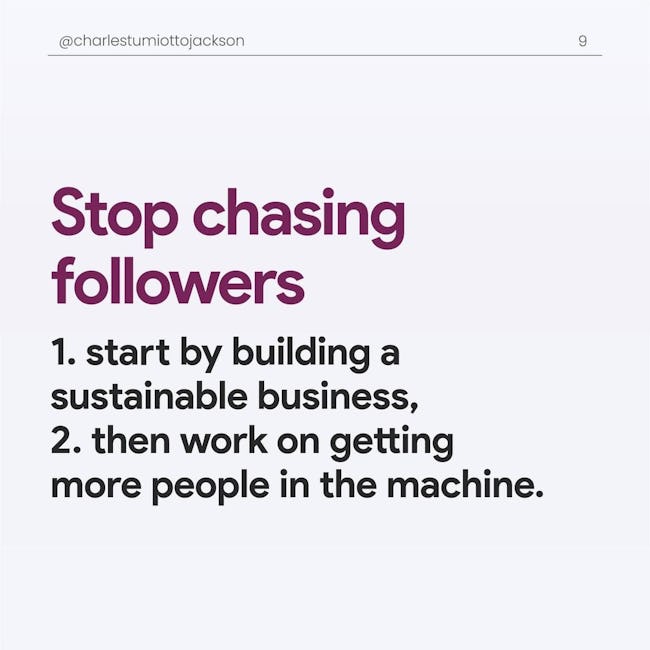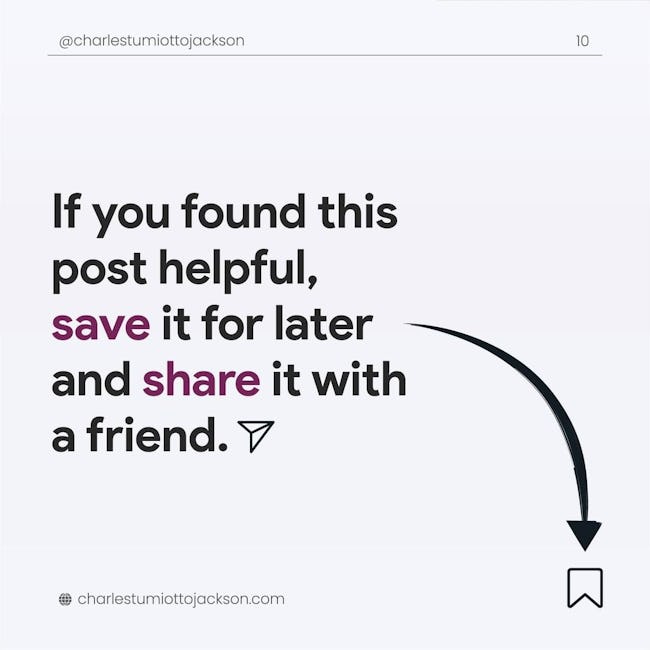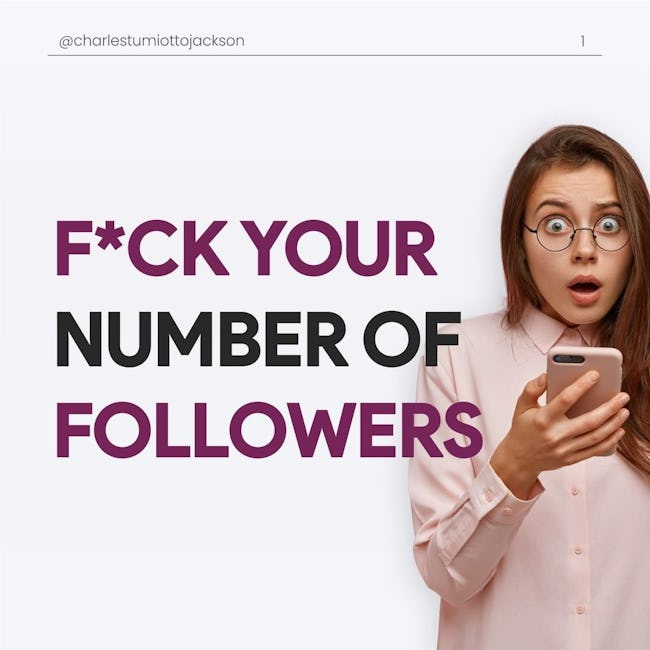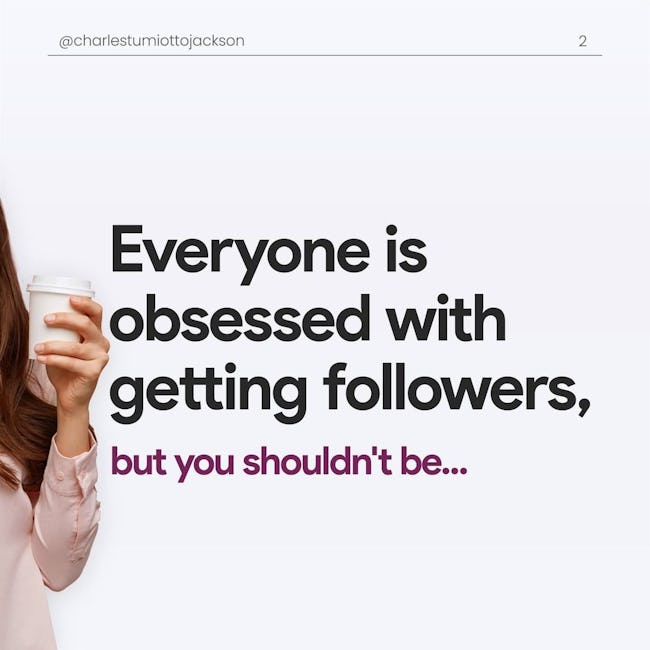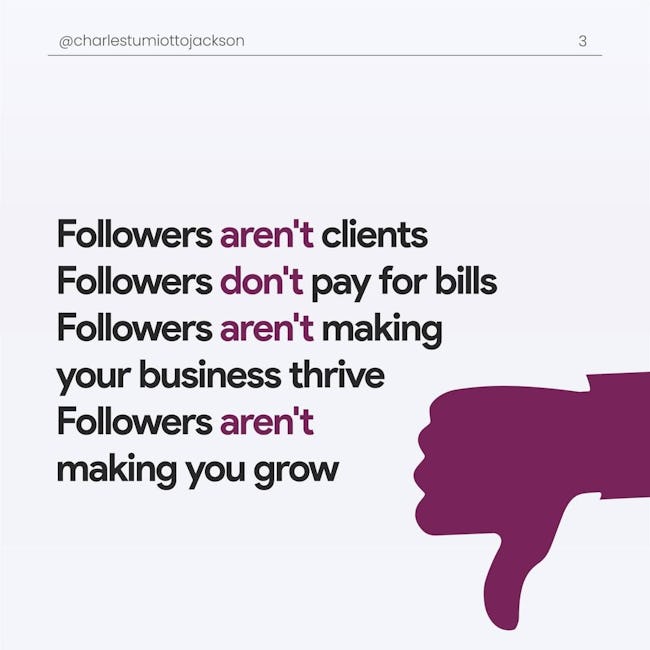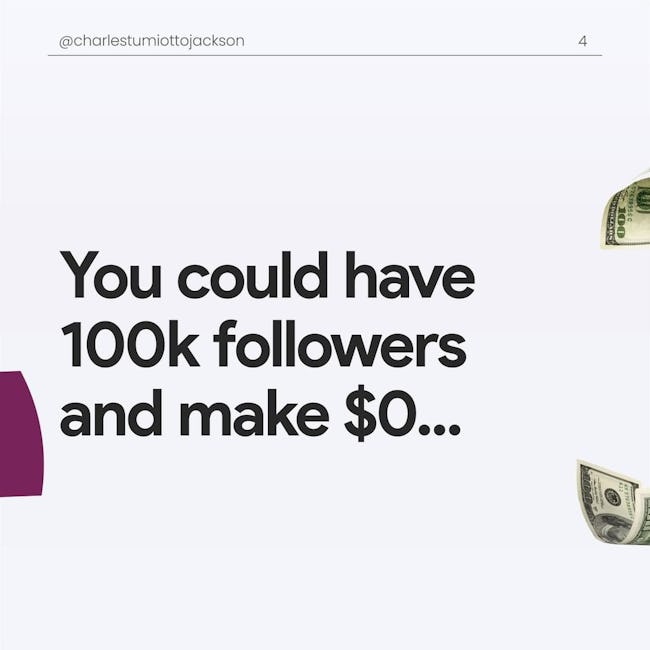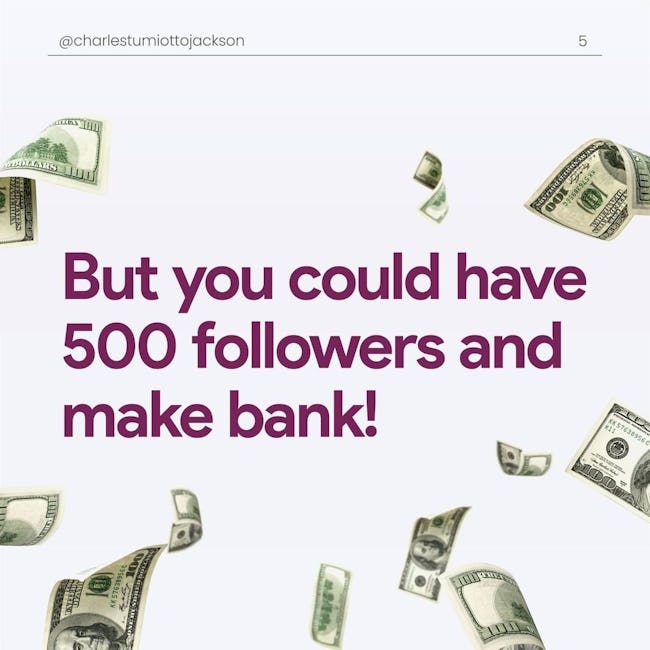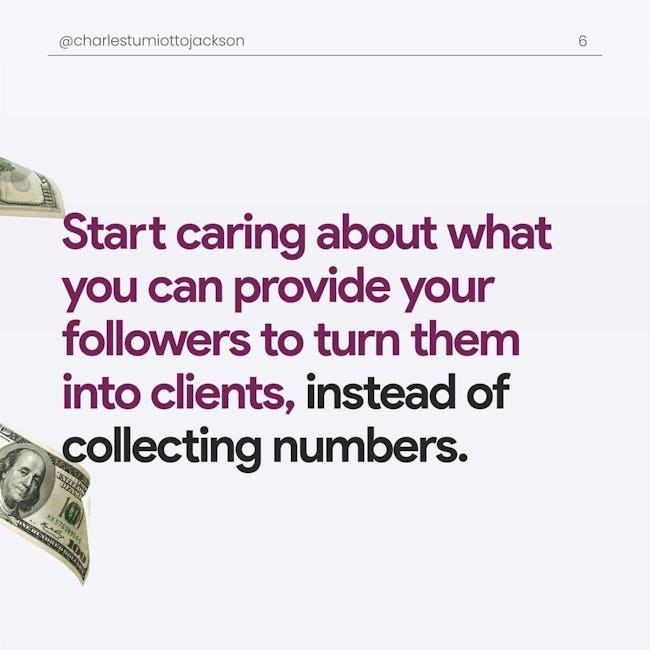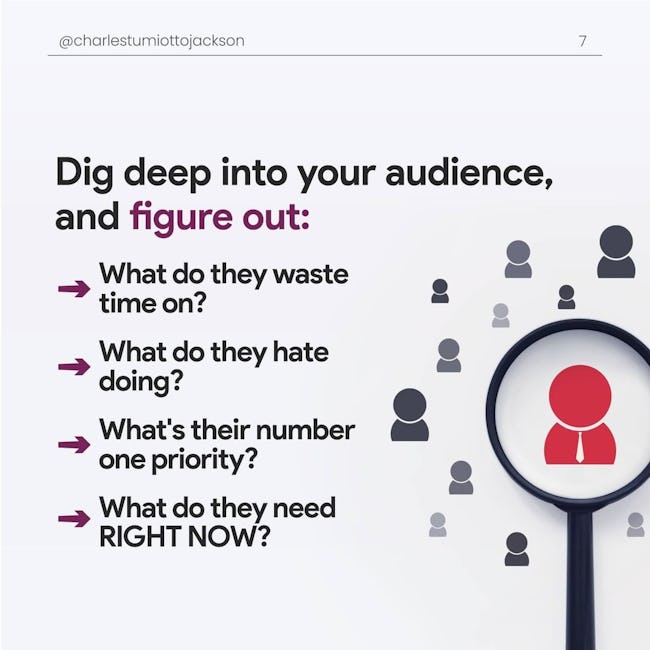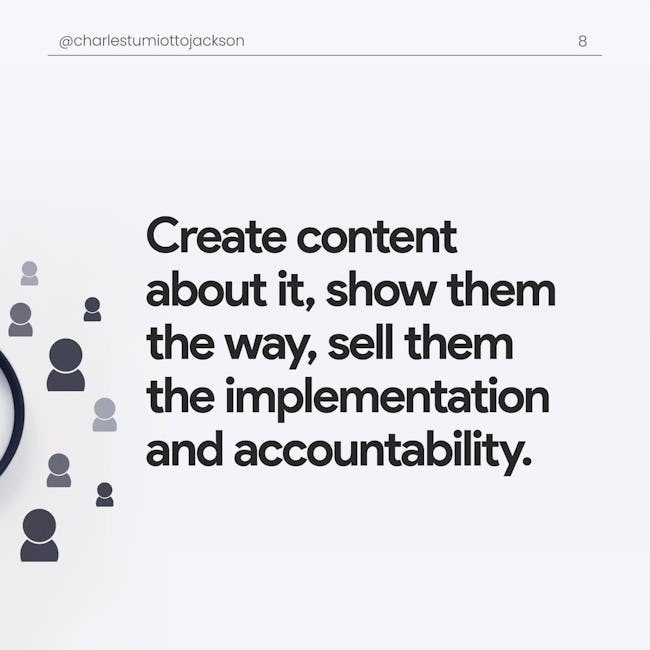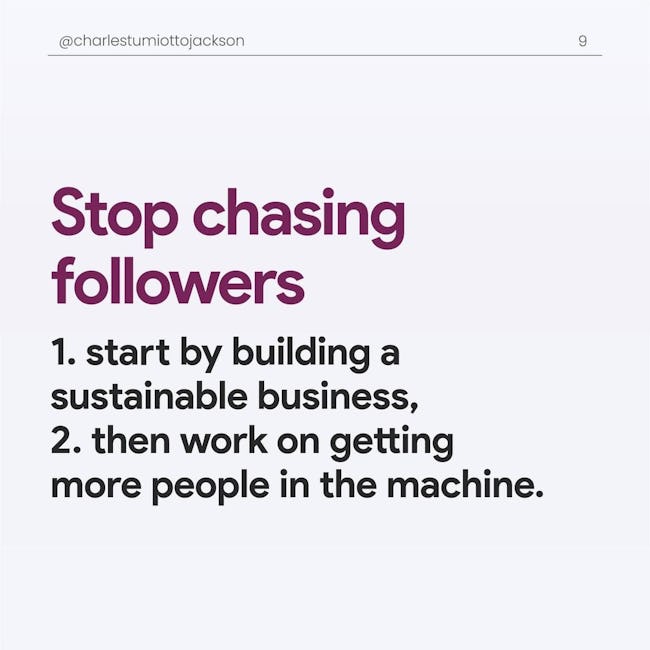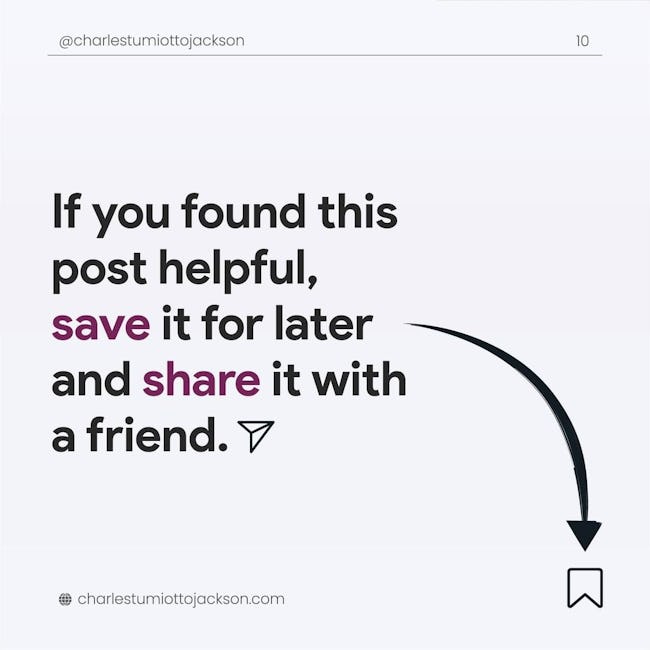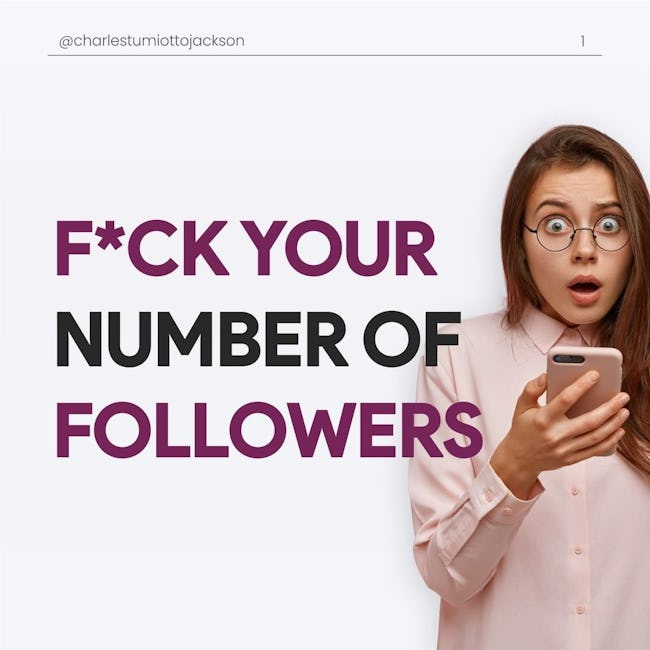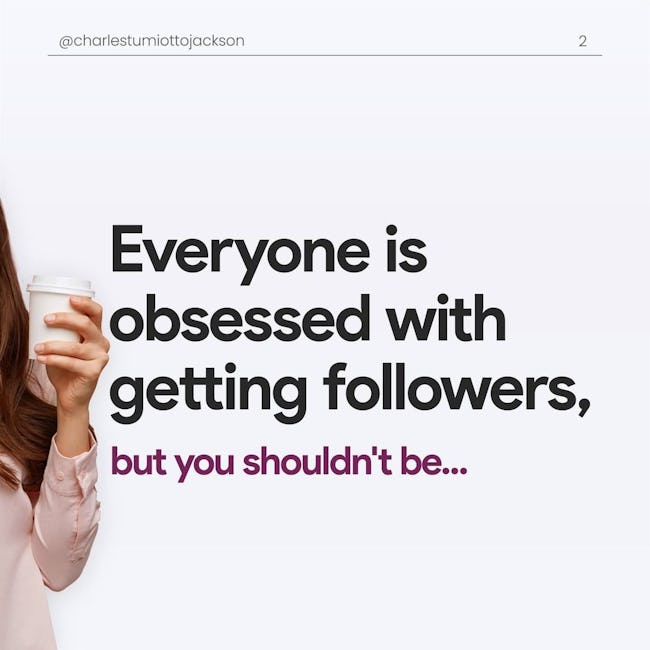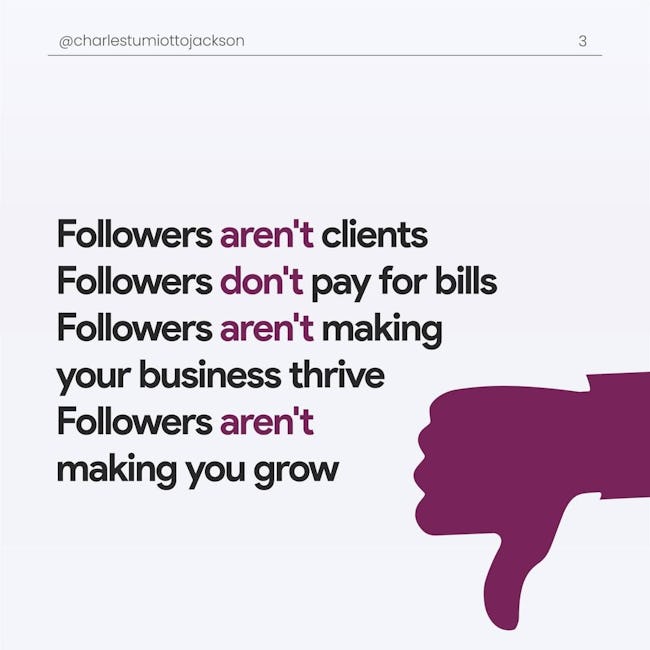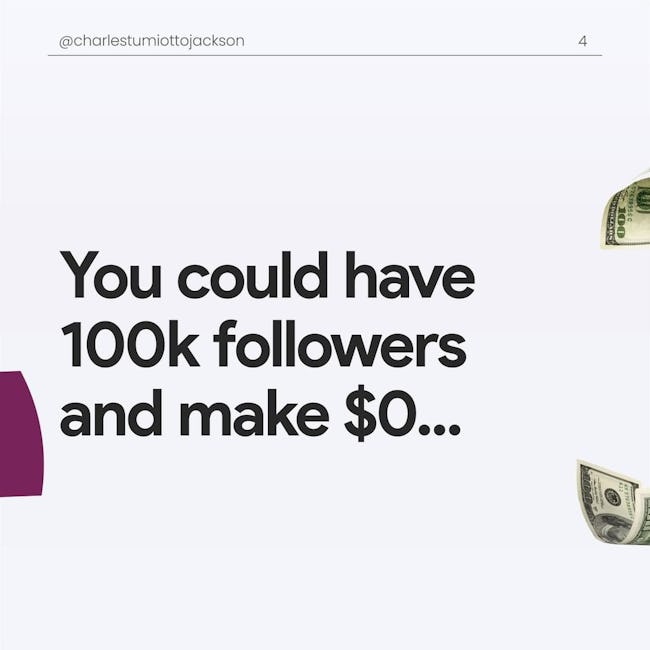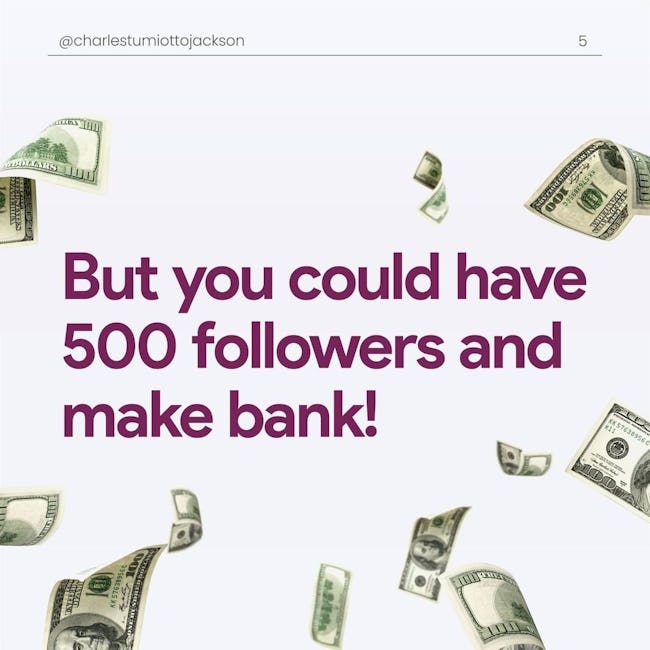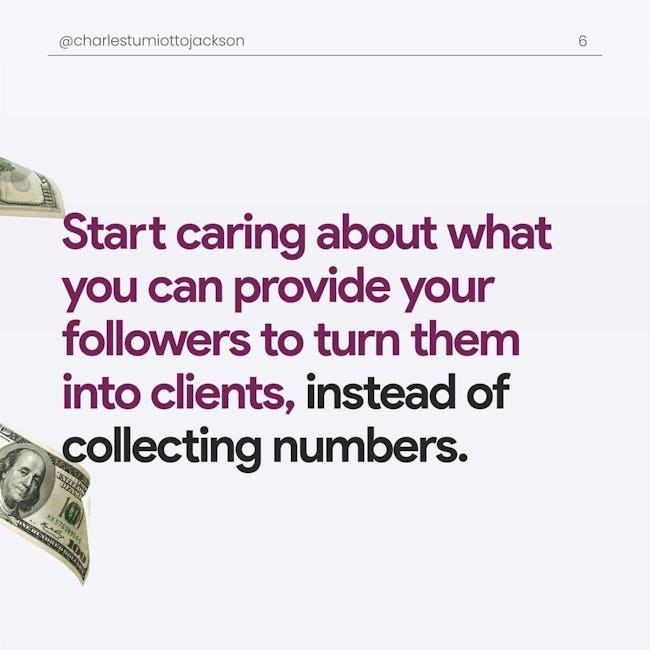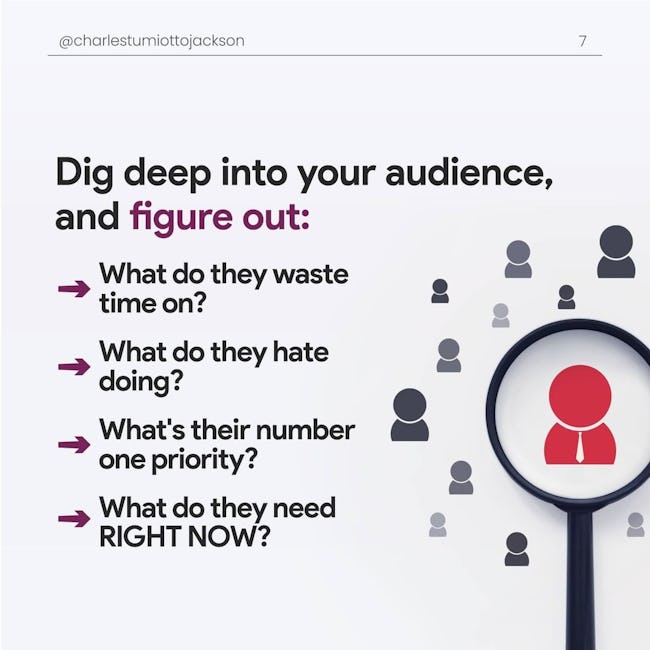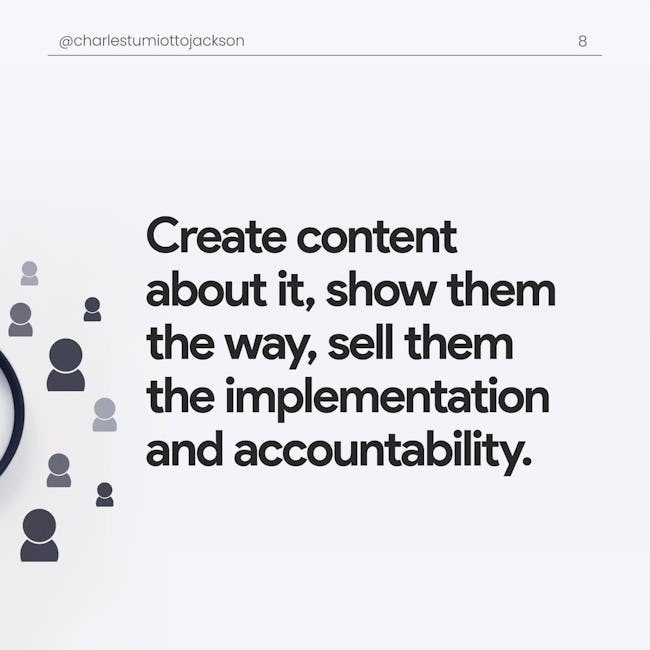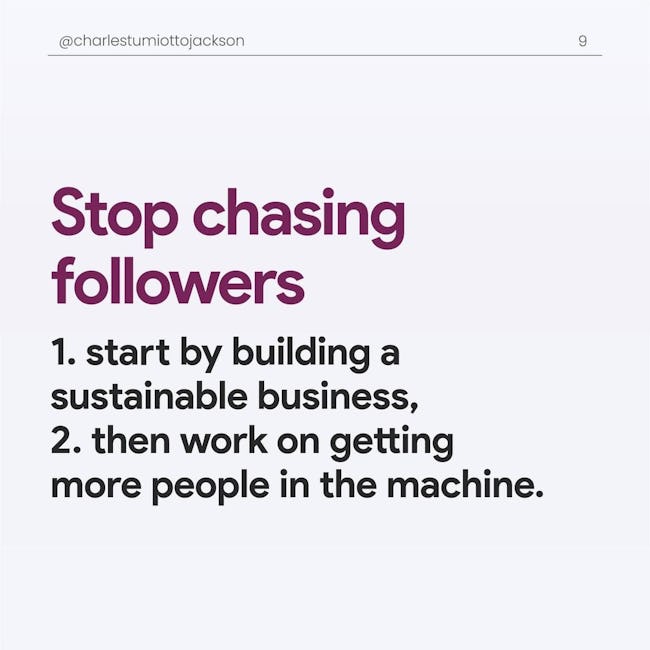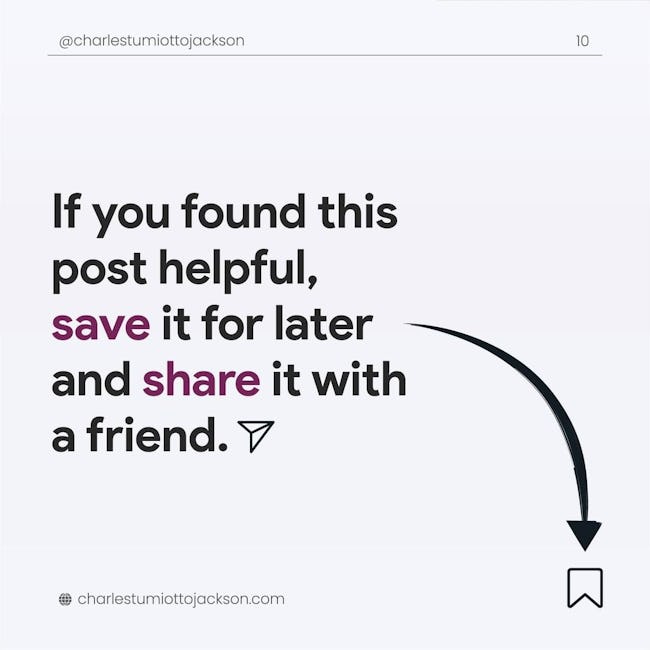 F*CK YOUR NUMBER OF FOLLOWERS
Everyone is obsessed with getting followers,
but you shouldn't be...
Followers aren't clients
Followers don't pay for bills
Followers aren't making your business thrive
Followers aren't making you grow
You could have 100k followers and make $0...
But you could have 500 followers and make bank!
Start caring about what you can provide your followers to turn them into clients, instead of collecting numbers.
Dig deep into your audience, and figure out:
What do they waste time on?
What do they hate doing?
What's their number one priority?
What do they need RIGHT NOW?
Create content about it, show them the way, sell them the implementation and accountability.
Stop chasing followers
1. start by building a sustainable business,
2. then work on getting more people in the machine.
If you found this post helpful, save it for later and share it with a friend.
More booklets by charlestumiottojackson
More Marketing booklets
Your recently viewed booklets
See all booklets