Booklet
Types of Hackers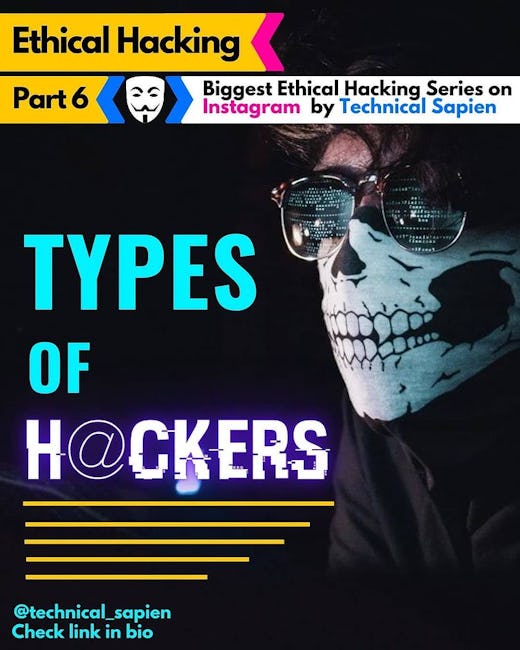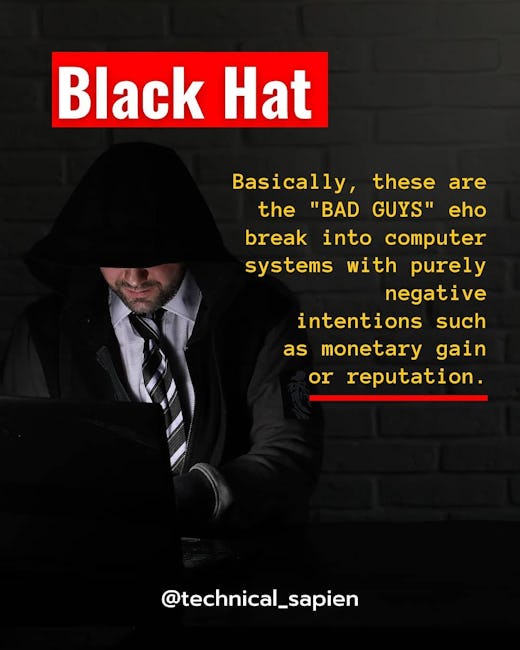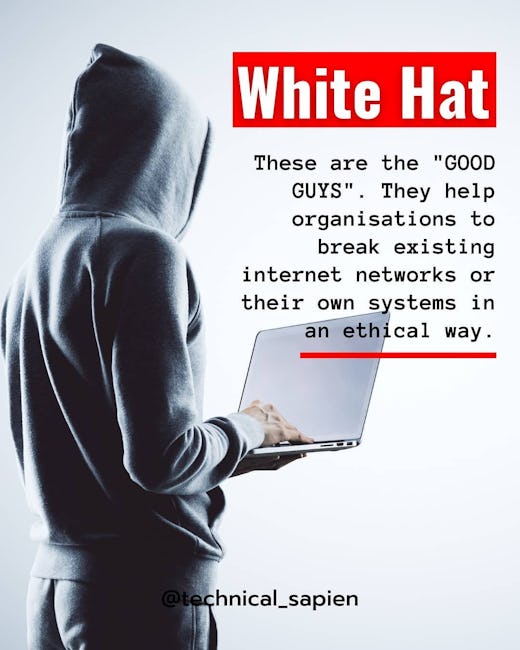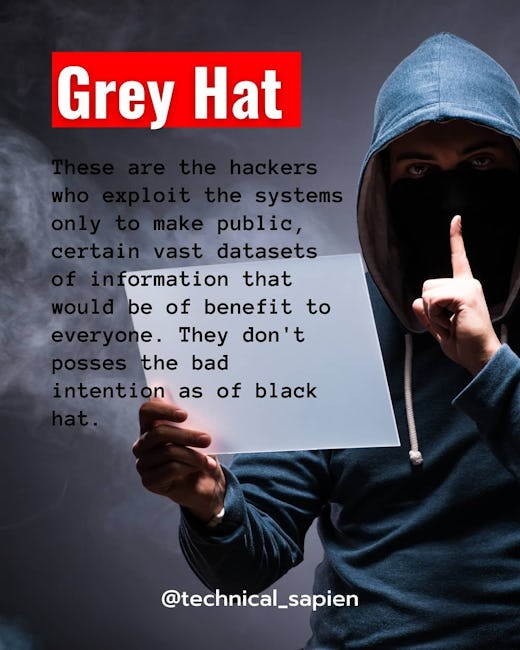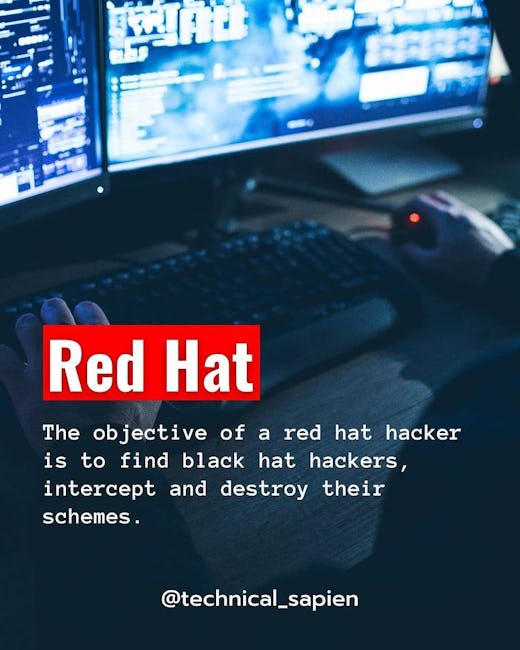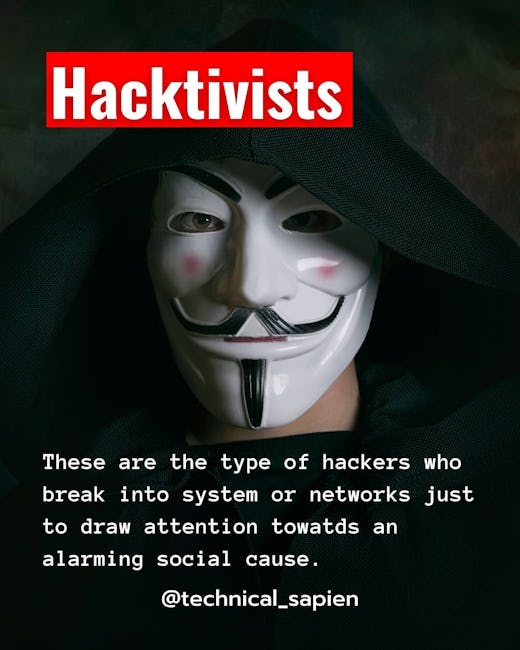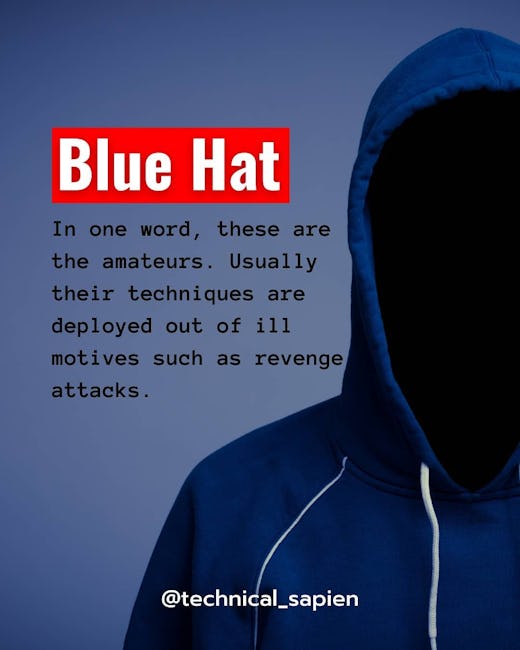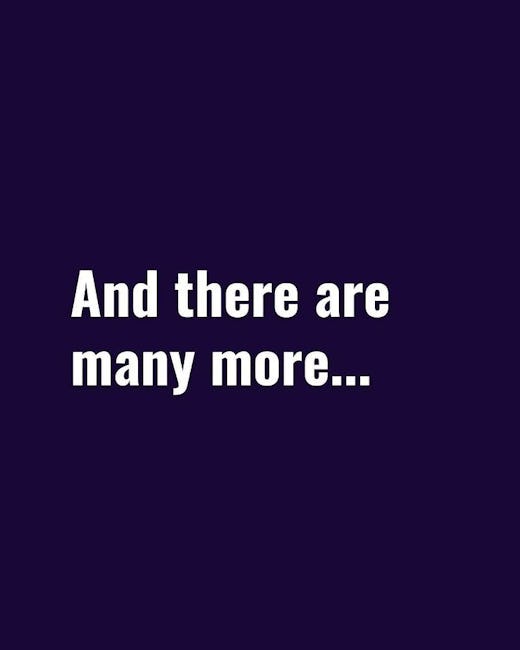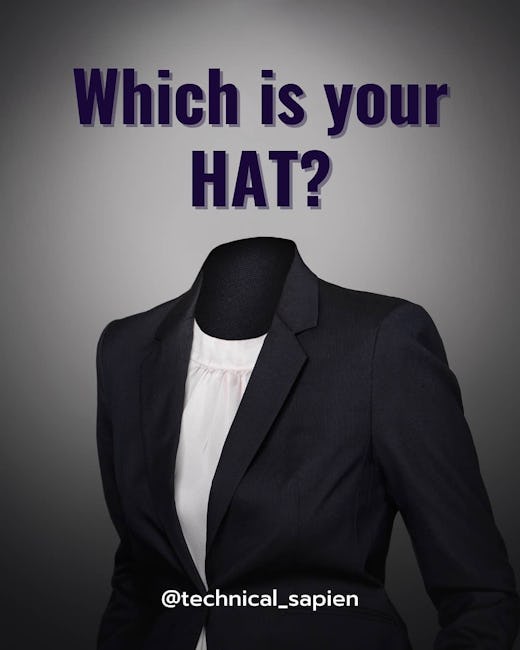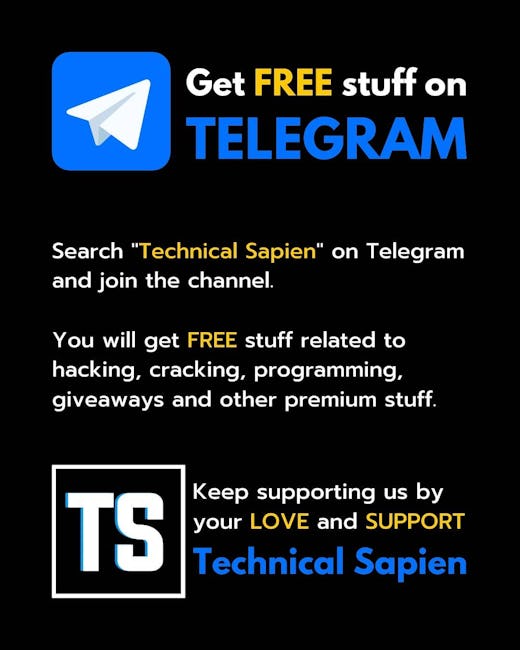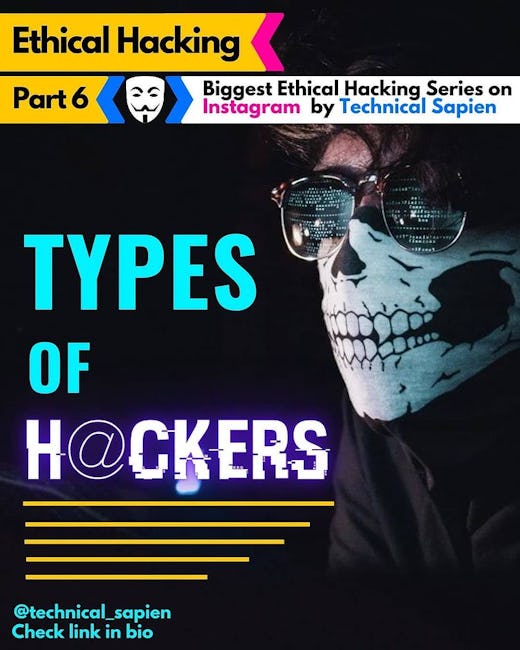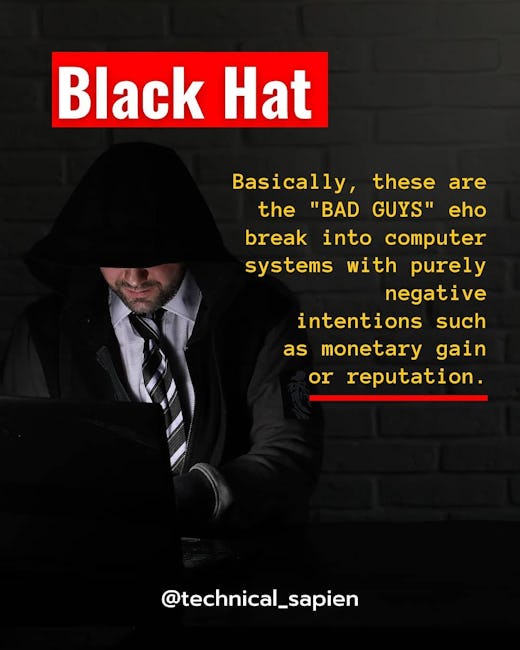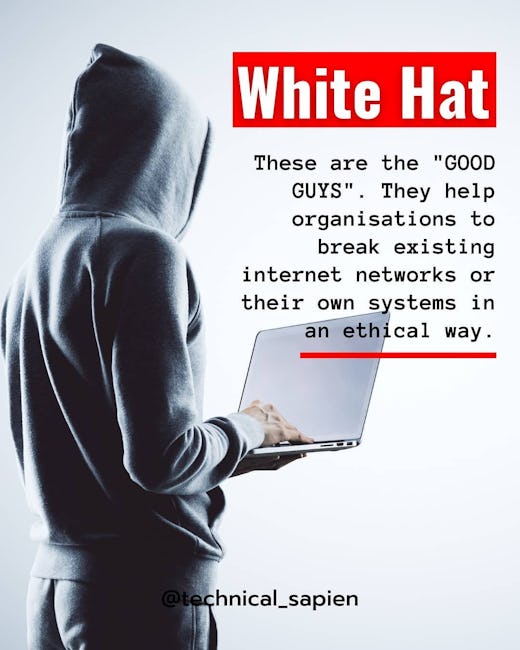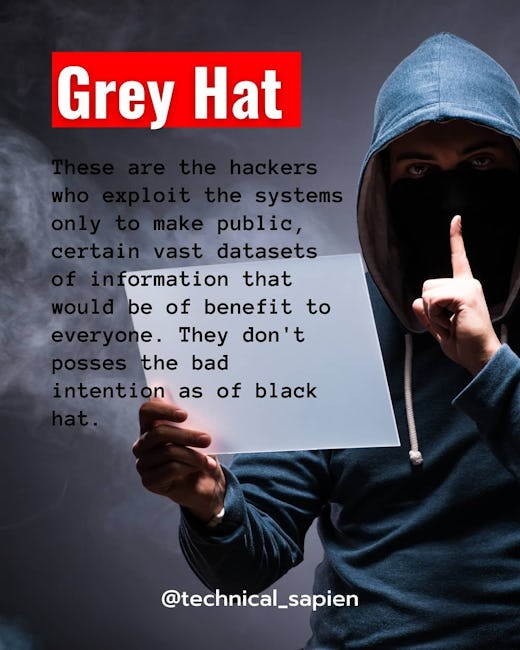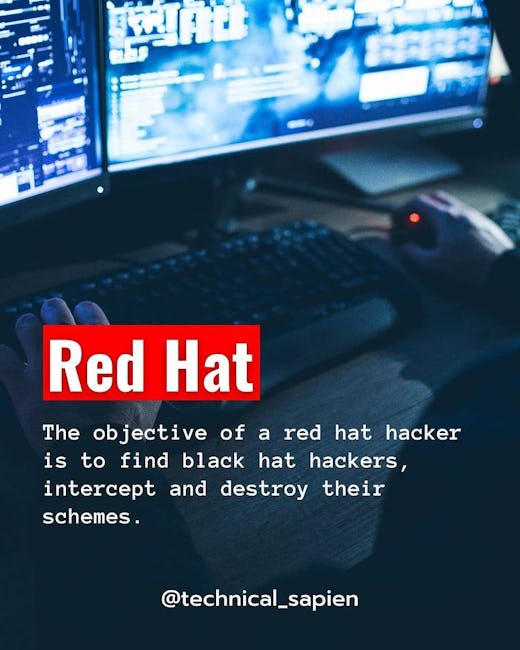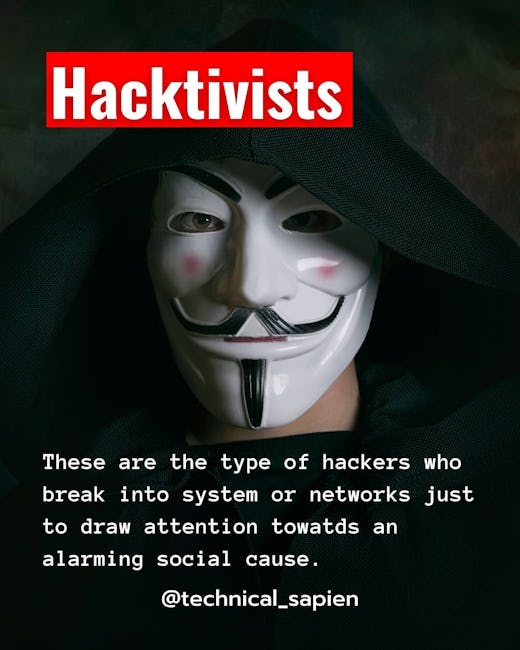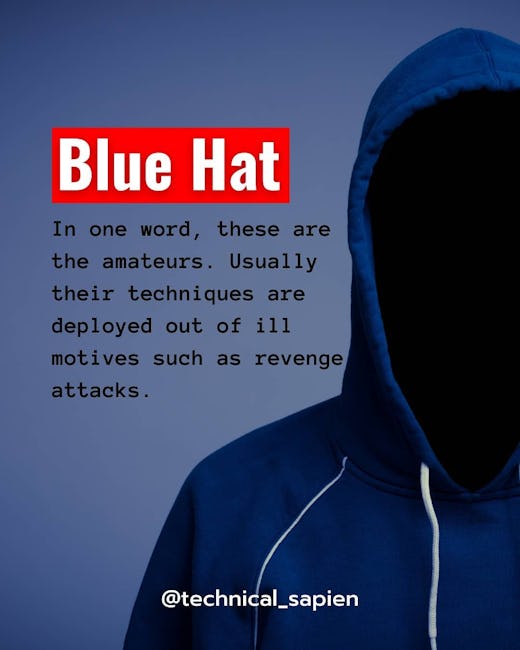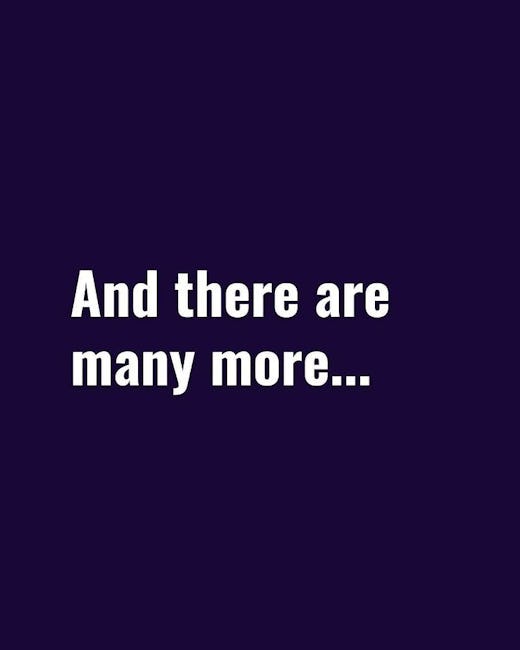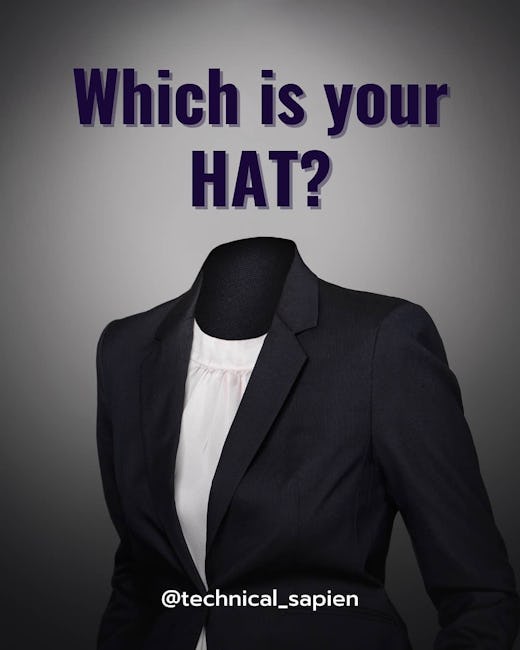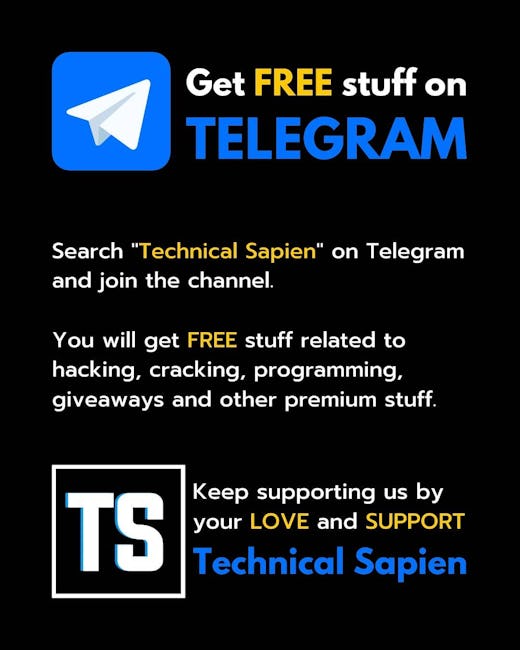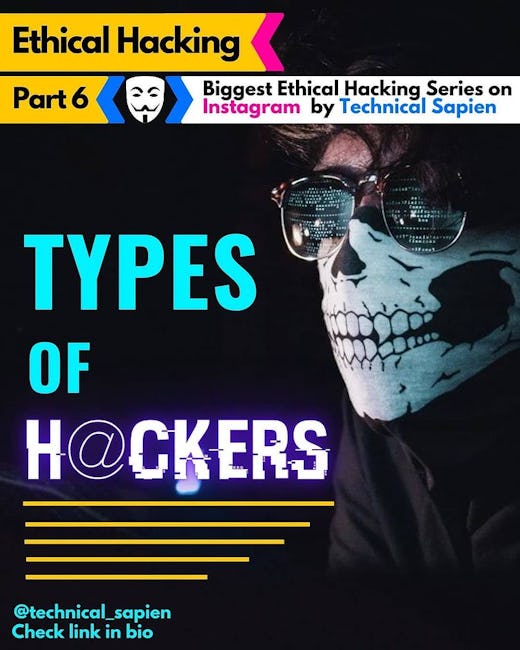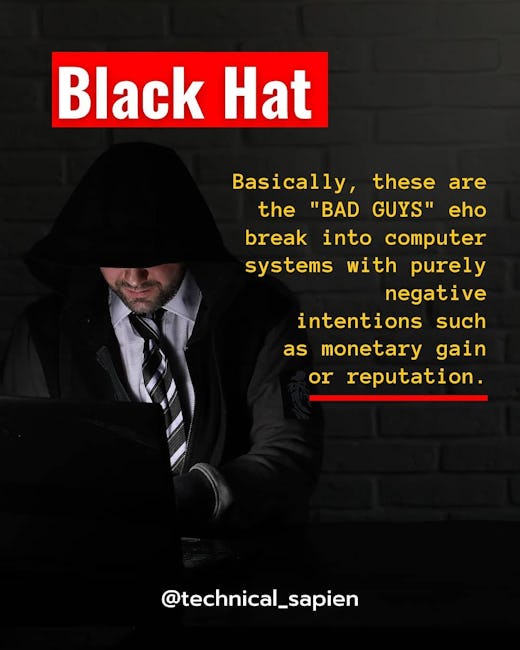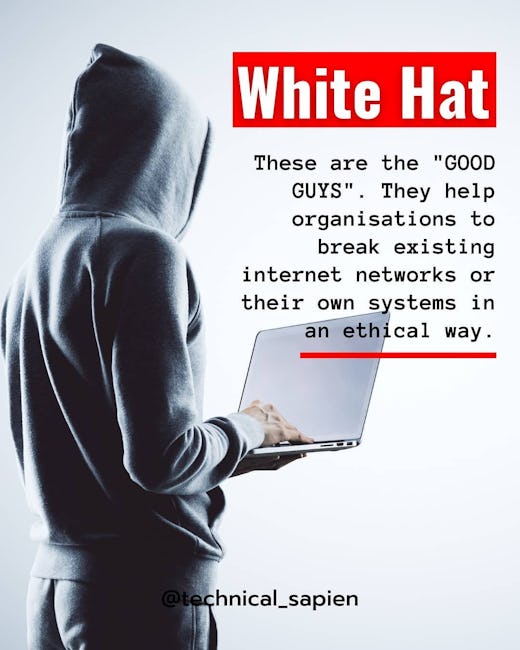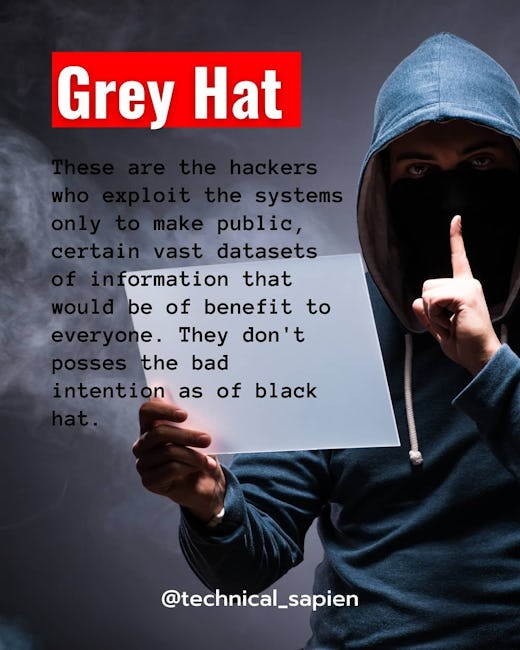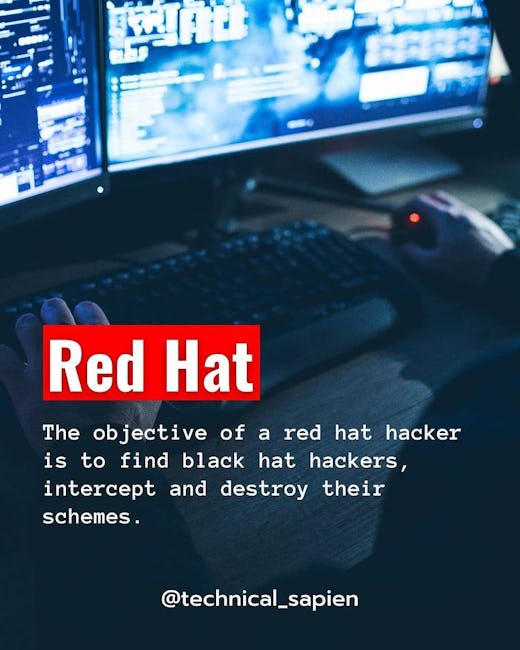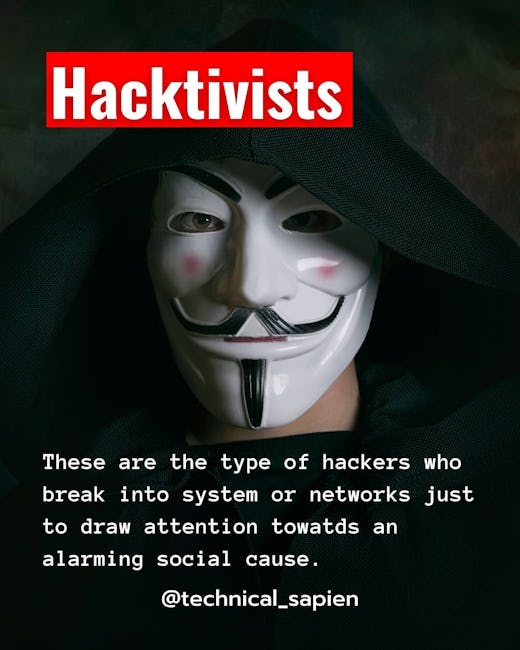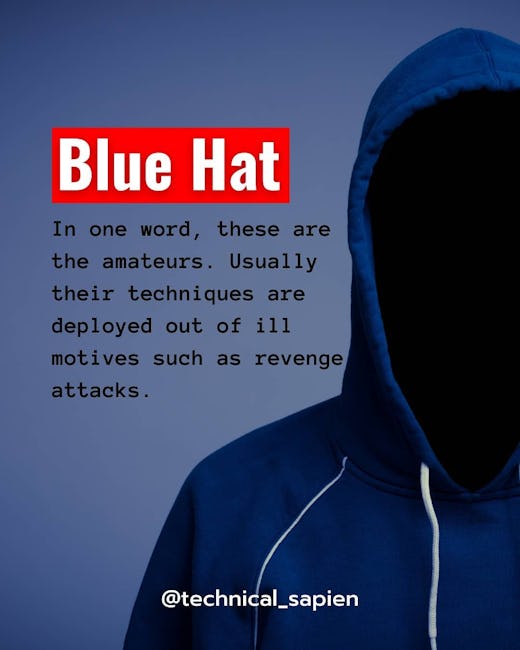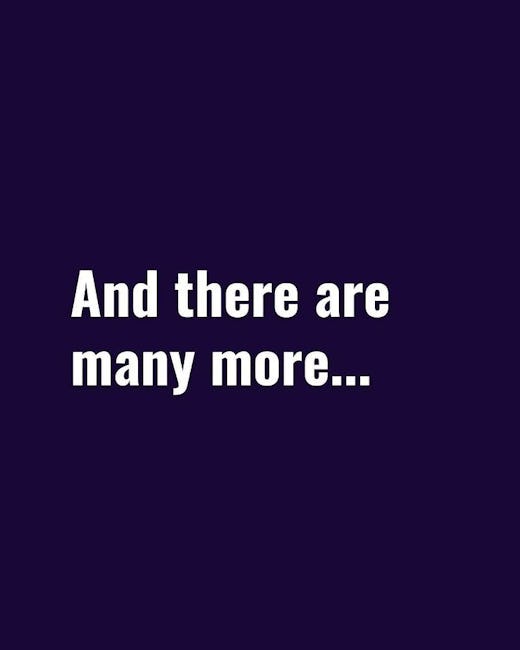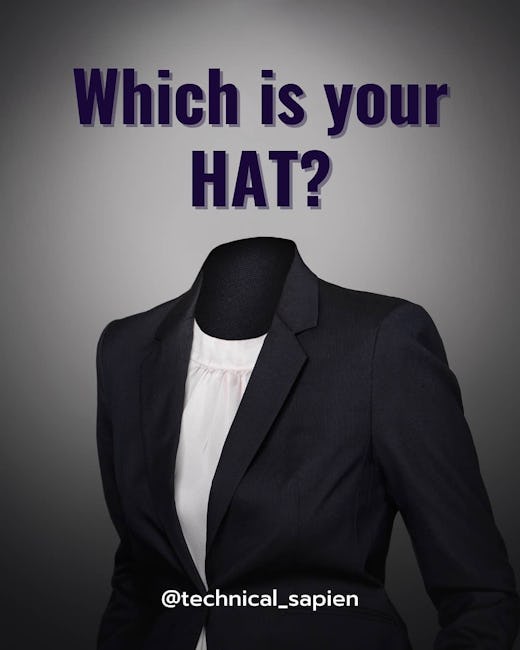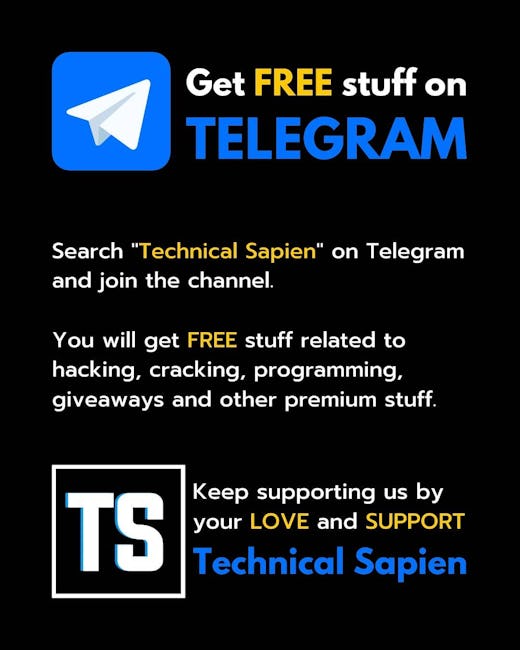 Ethical hacking part 6. Biggest ethical hacking series on Instagram by Technical Sapien.
Types of hackers
• Black hat: basically, these guys are the "bad guys" who break into computer systems with purely negative intentions - such as monetary gain or reputation.
• White hat: these are the "good guys". The help organizations to break existing internet networks or their own systems in an ethical way.
• Grey hat: these are the hackers who exploit the systems only to make it public, certain vast datasets of information that would be of benefit to everyone. They don't posses the bad intention as of a black hat.
• Red hat: The objective of a red hat hacker is to find black hat hackers, intercept and destroy their schemes.
• Hacktivists: These are the type of hackers who break into system or networks just to draw attention towards an alarming social issue.
• Blue hat: in one word, these are the amateurs. Usually their techniques are deployed out of ill motives, such as revenge attacks.
And there are many more...
Which is your hat?
Get FREE stuff on TELEGRAM. Search "Technical Sapien" on Telegram and join the channel. You will get FREE stuff related to hacking, cracking, programming, giveaways, and other premium stuff.
Keep supporting us by your love and support. Technical Sapien.
More booklets by Technical Sapien
More IT & Software booklets
Your recently viewed booklets
See all booklets