Booklet
Employed vs. Freelance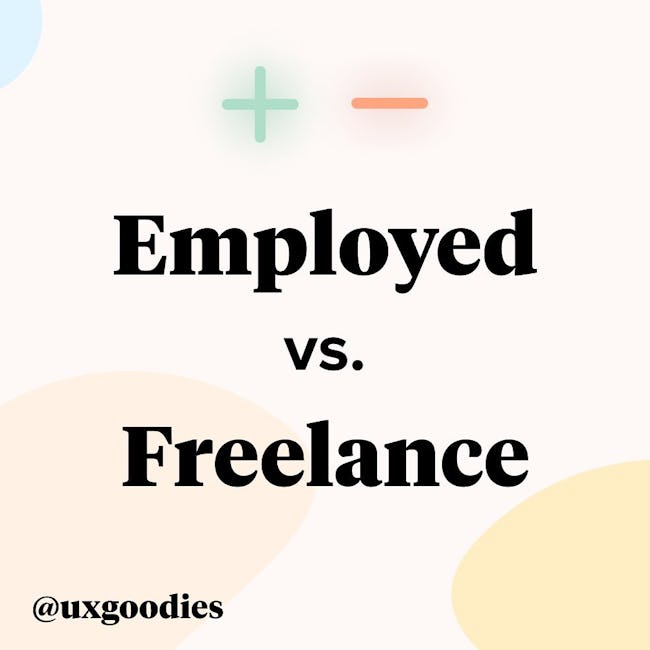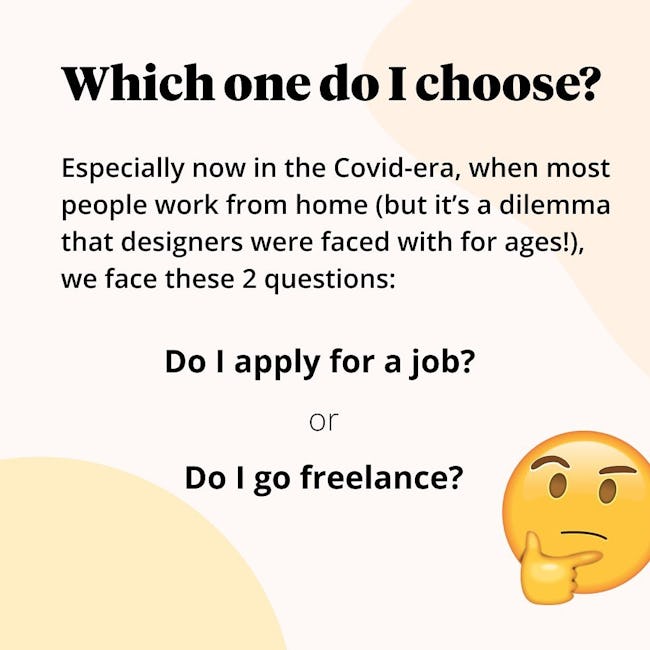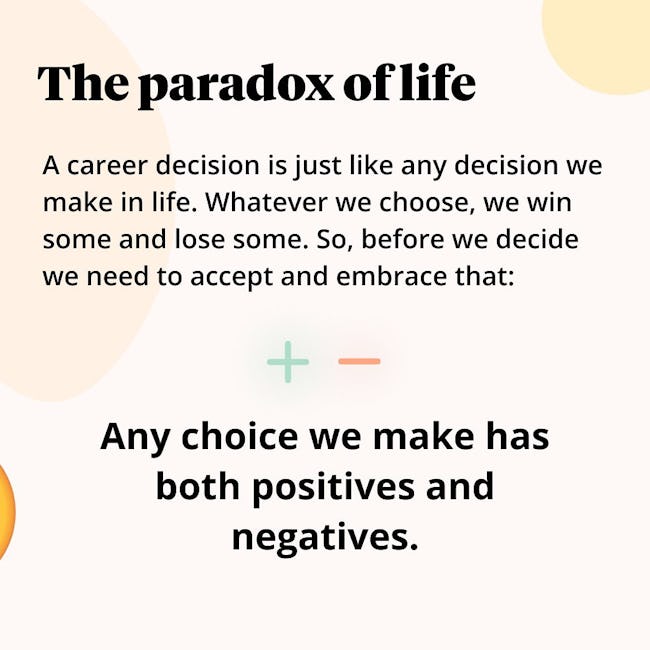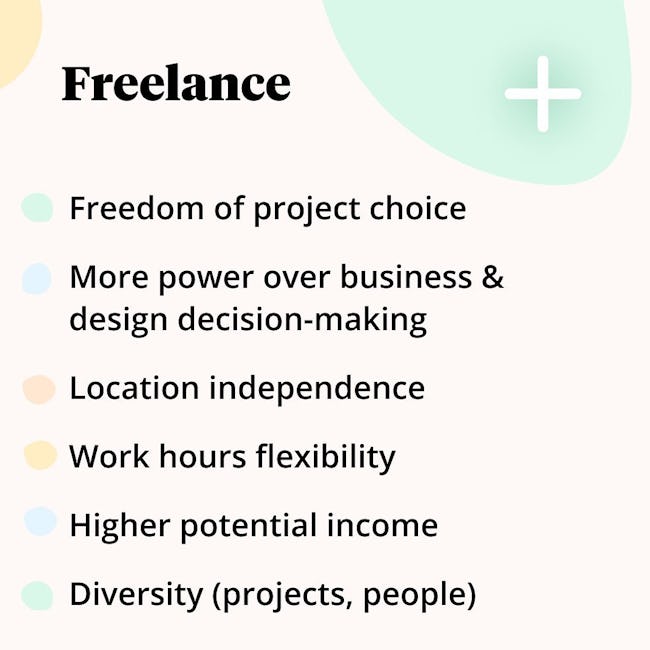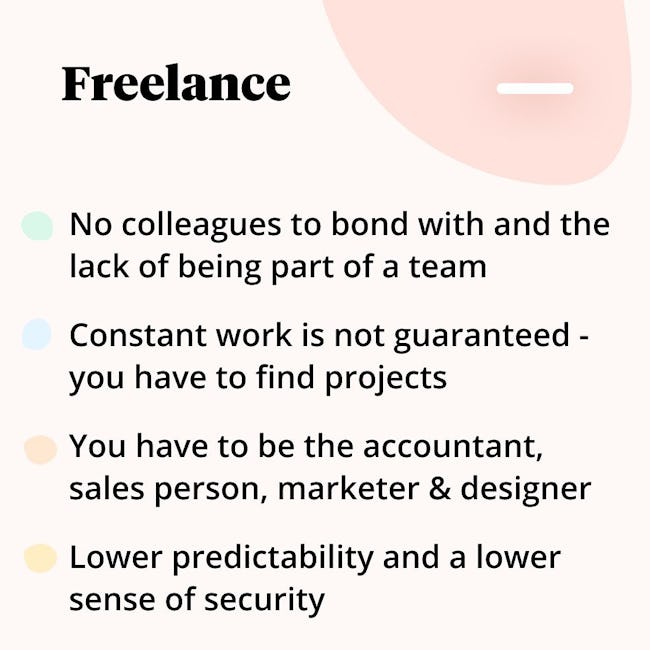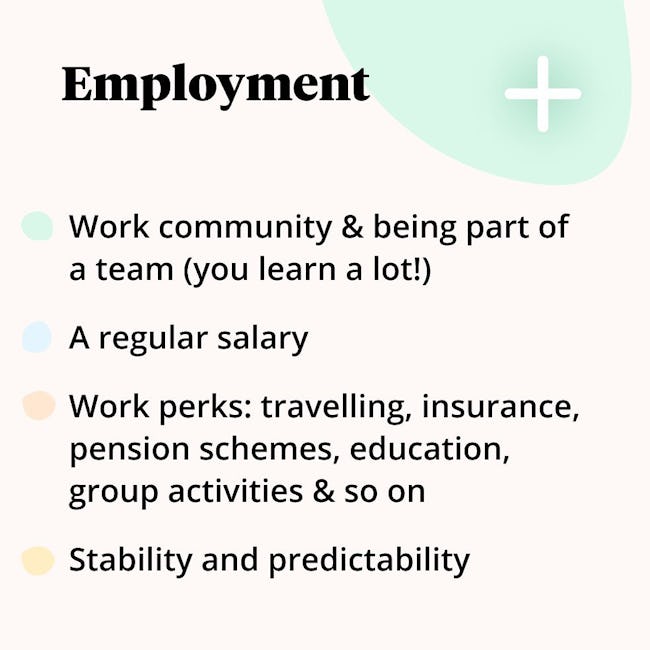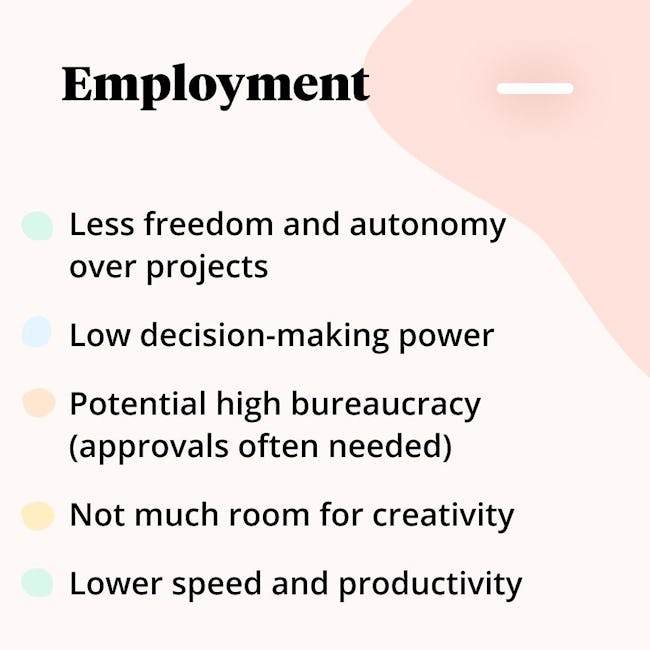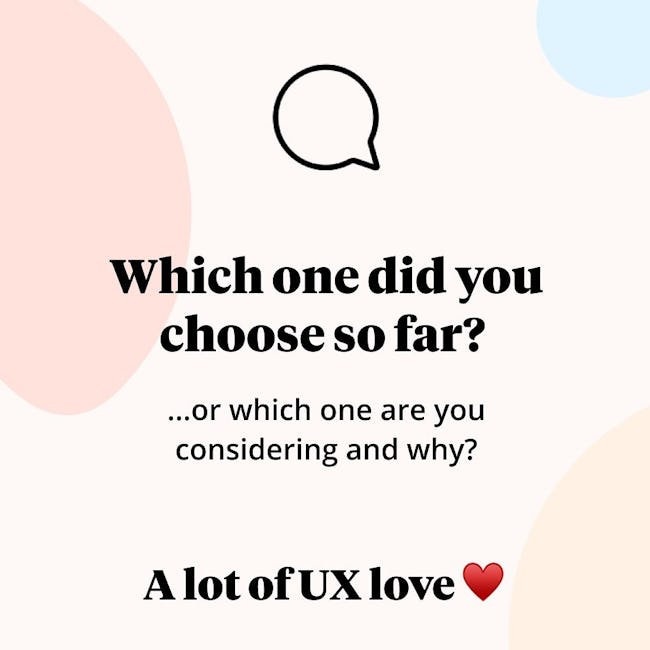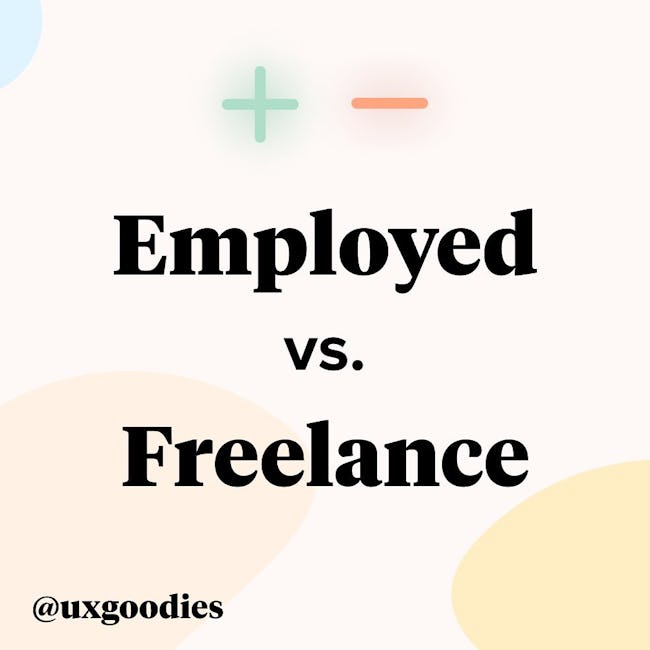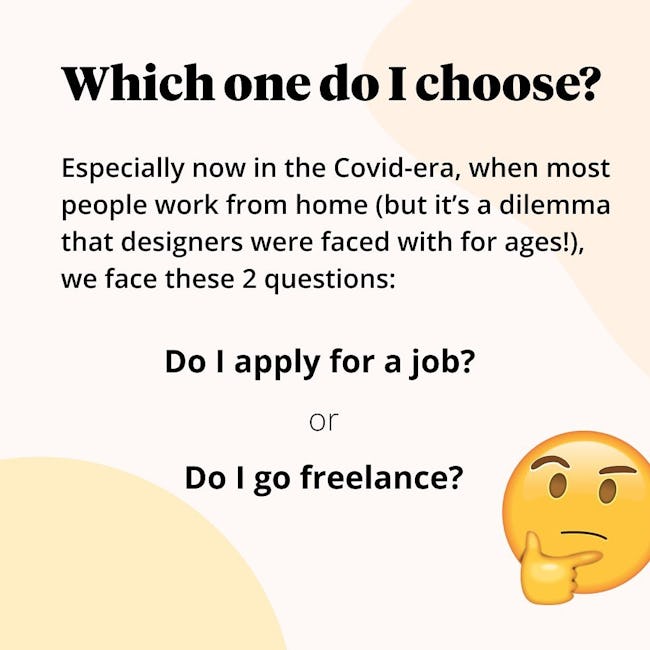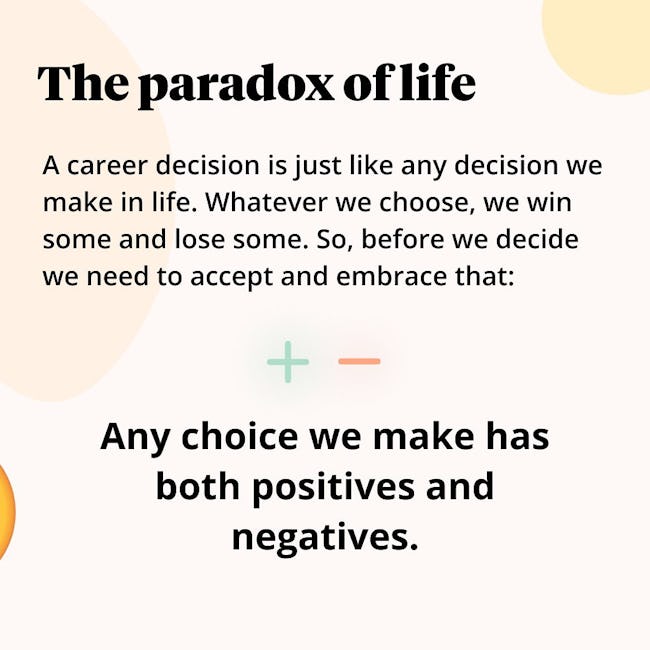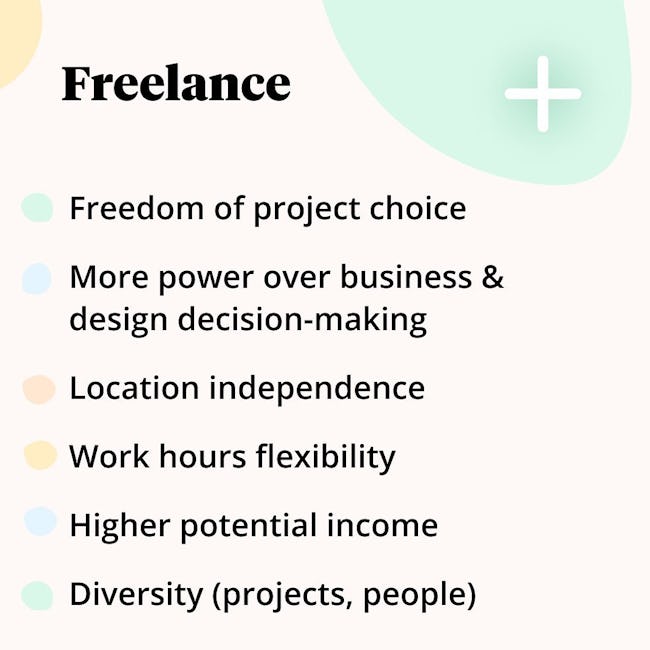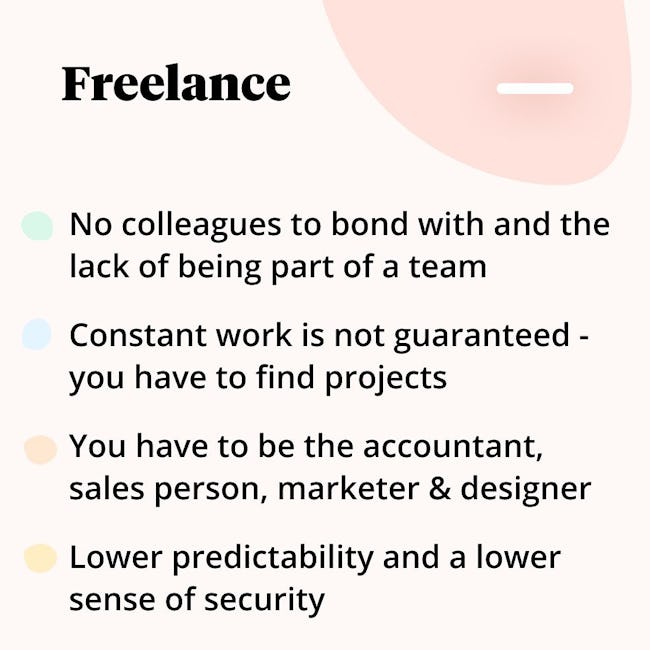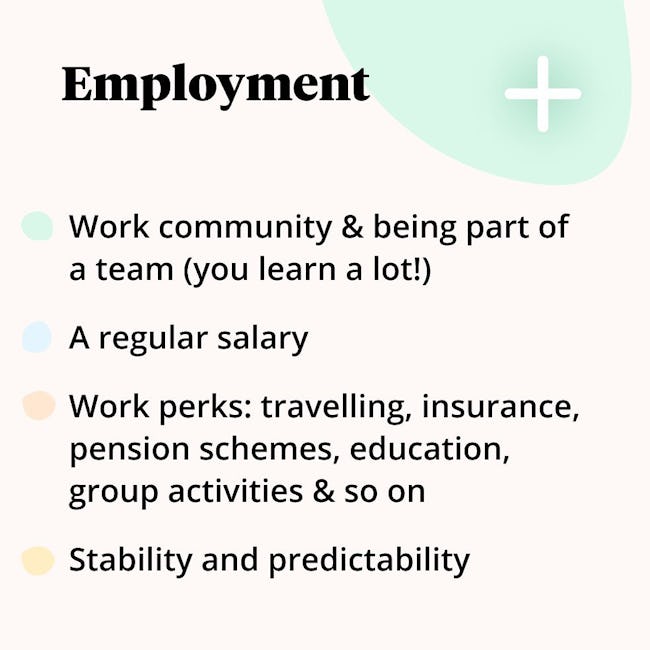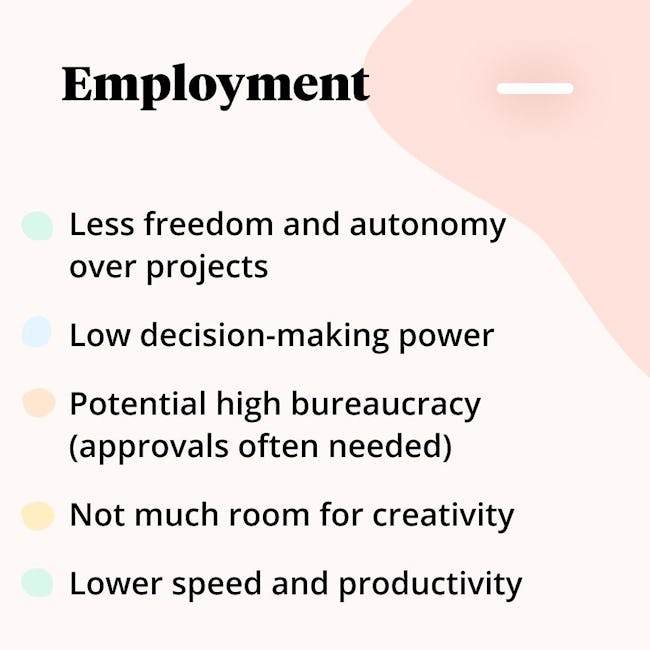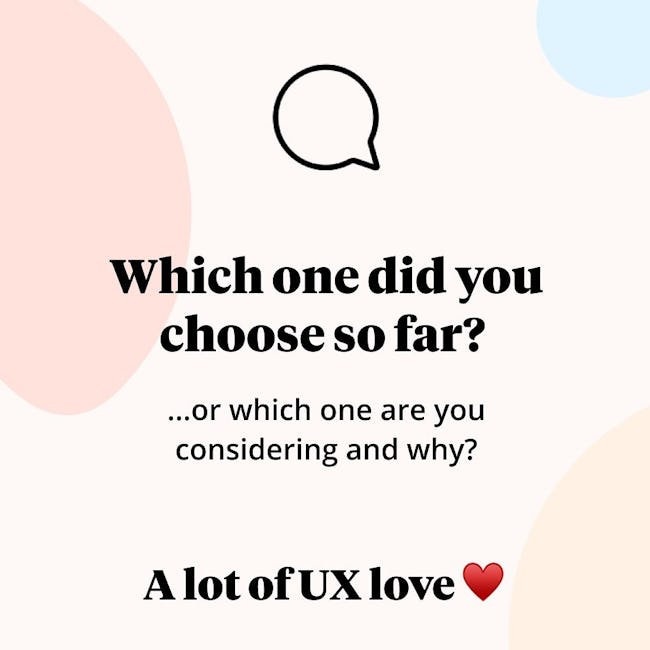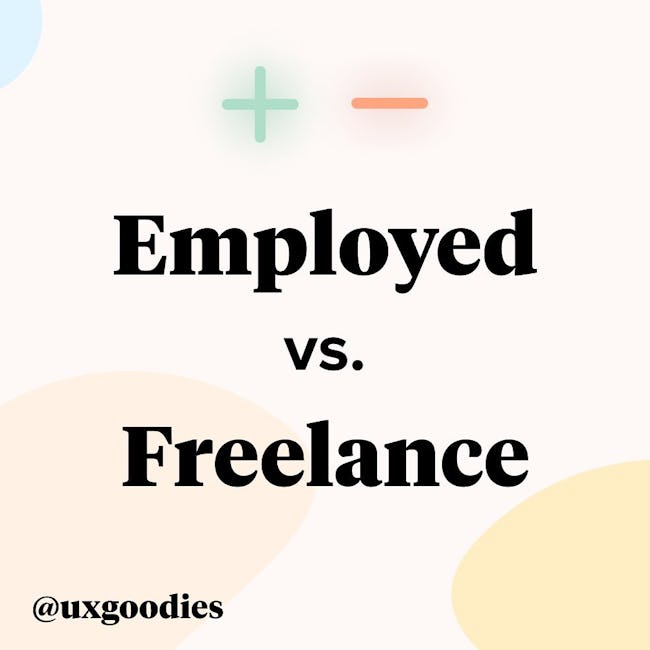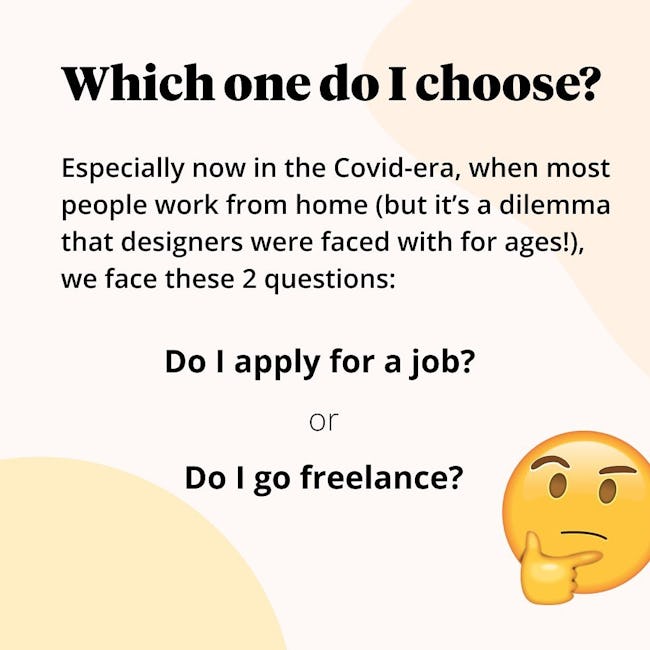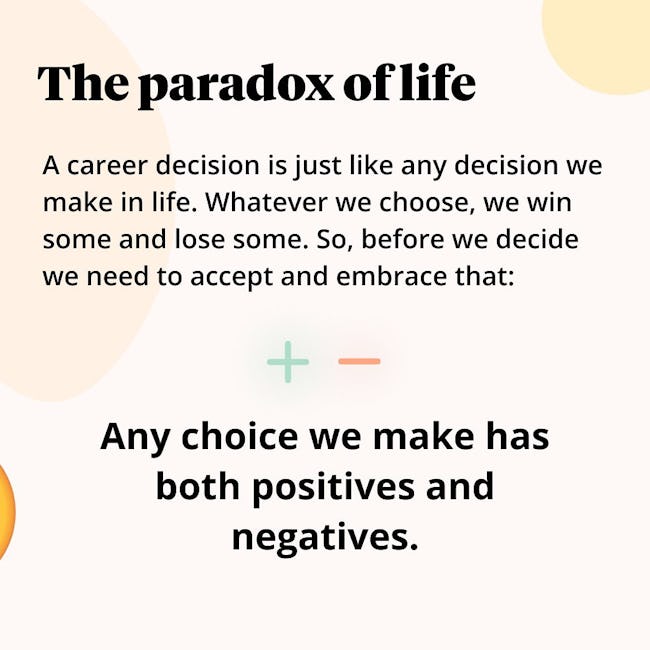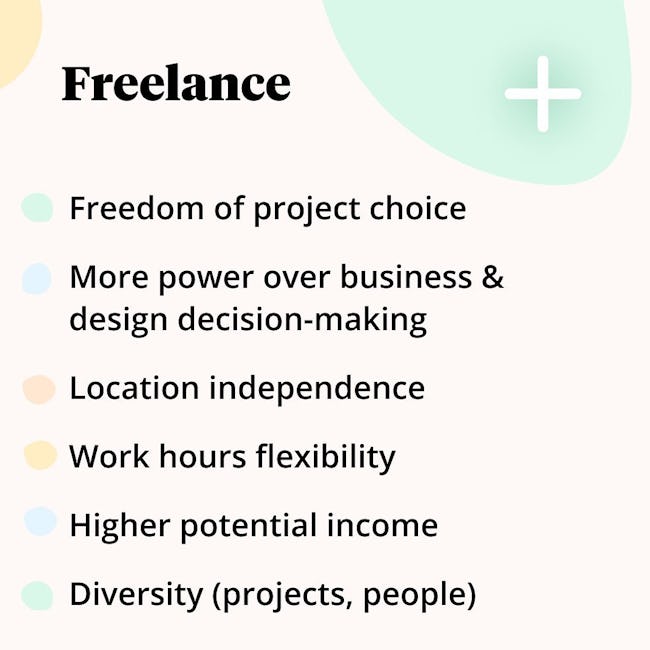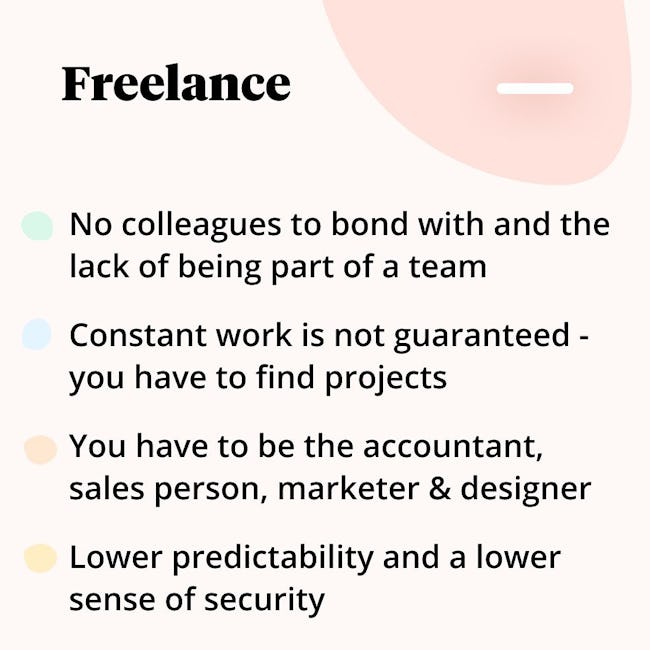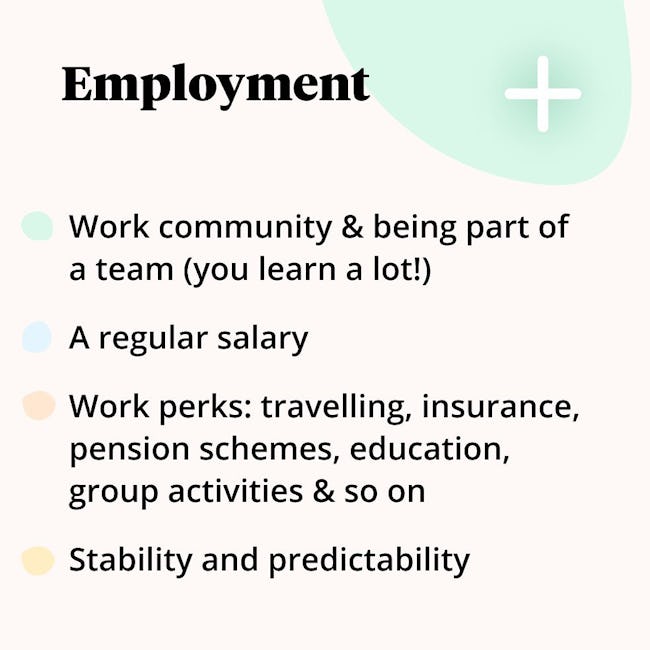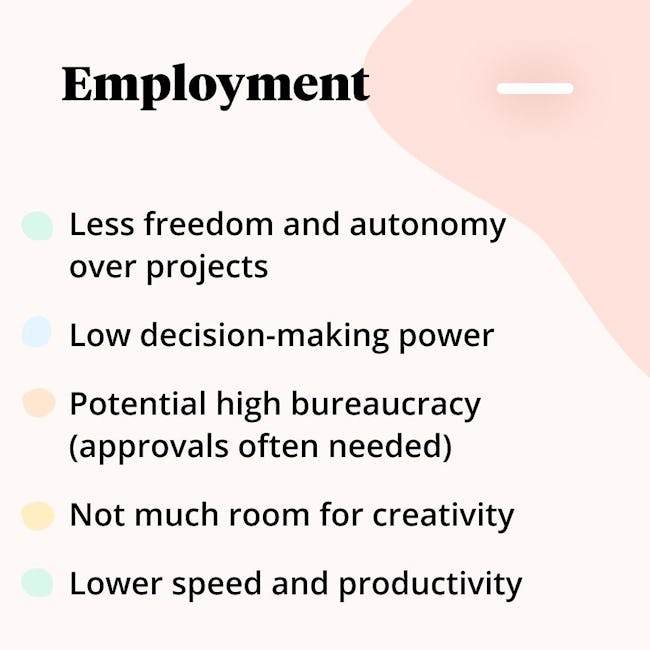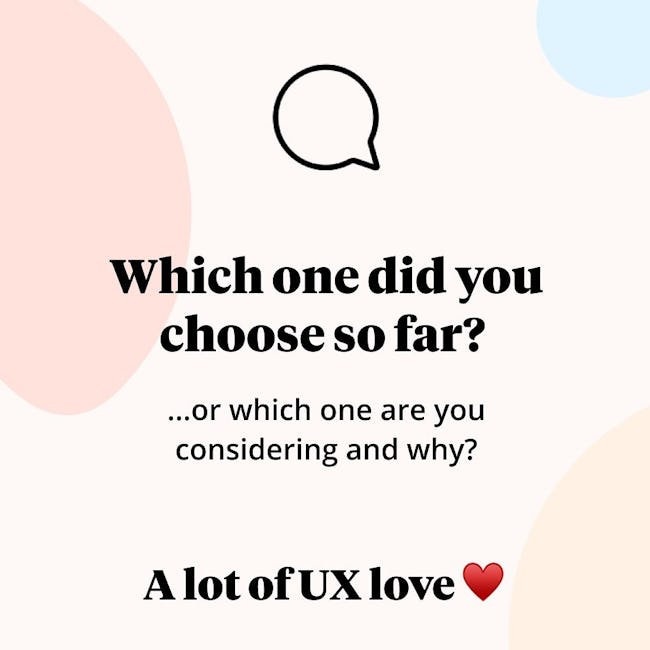 Employment vs. Freelance
Which one do I choose?
Especially now in the Covid-era, when most people work from home (but it's a dilemma that designers were faced with for ages!), we face these 2 questions:
- Do I apply for a job?
- Do I go freelance?
The paradox of life
A career decision is just like any decision we make in life. Whatever we choose, we win some and lose some. So, before we decide we need to accept and embrace that:
Any choice we make has both positives and negatives.
Freelance (+)
Freedom of project choice
More power over business & design decision-making
Location independence
Work hours flexibility
Higher potential income
Diversity (projects, people)
Freelance (-)
No colleagues to bond with and the lack of being part of a team
Constant work is not guaranteed - you have to find projects
You have to be the accountant, sales person, marketer & designer
Lower predictability and a lower sense of security
Employment (+)
Work community & being part of a team (you learn a lot!)
A regular salary
Work perks: travelling, insurance, pension schemes, education, group activities & so on
Stability and predictability
Employment (-)
Less freedom and autonomy over projects
Low decision-making power
Potential high bureaucracy (approvals often needed)
Not much room for creativity
Lower speed and productivity
Which one did you choose so far? or which one are you considering and why?
A lot of UX love
More booklets by Ioana Adriana Teleanu
More Design booklets
Your recently viewed booklets
See all booklets