Booklet
Eight Barriers to Careergrowth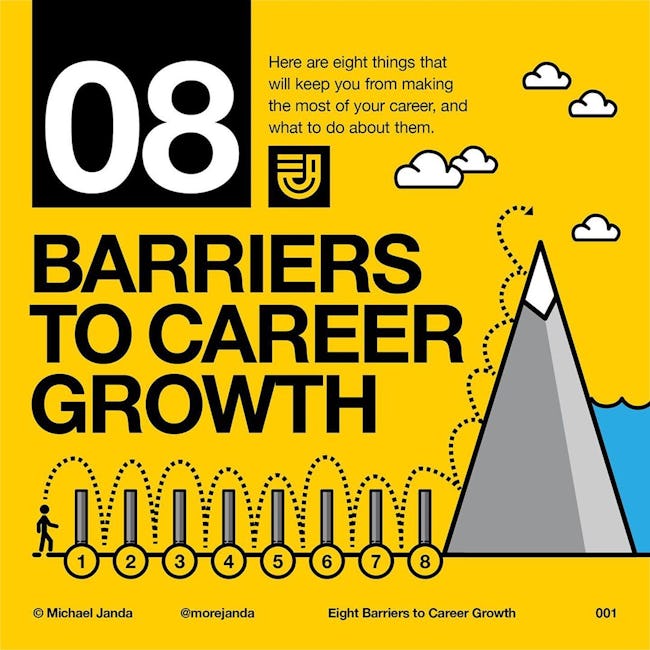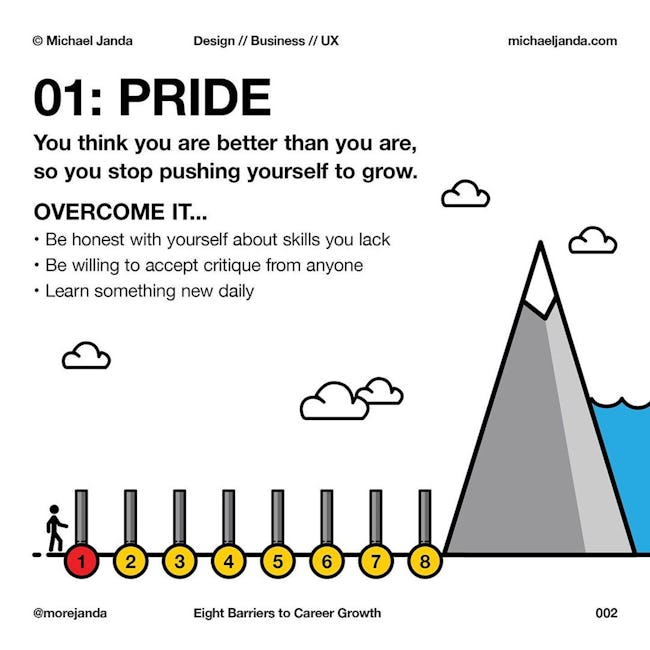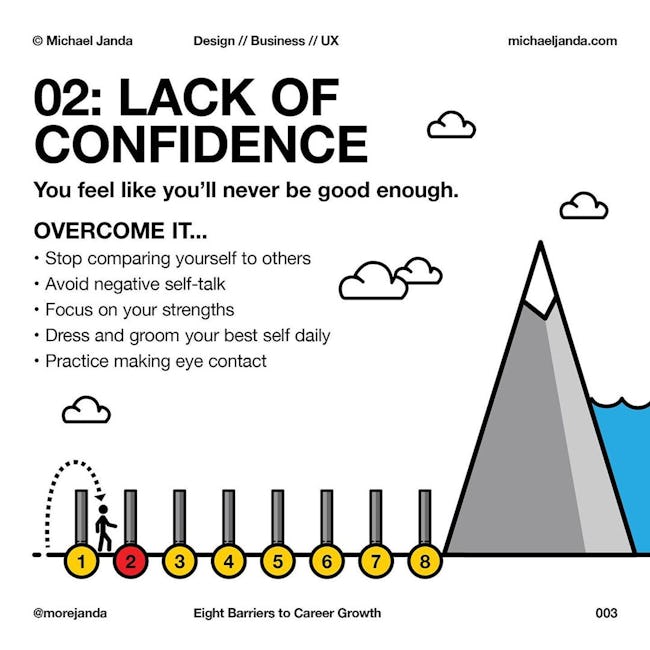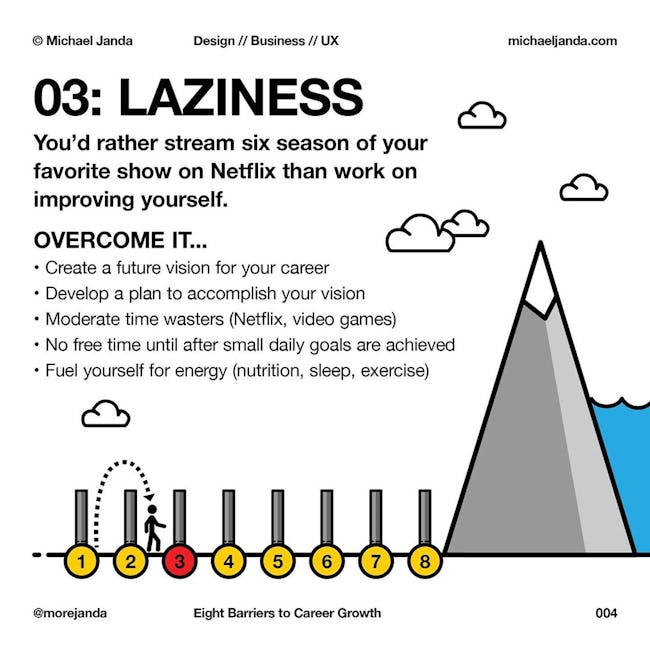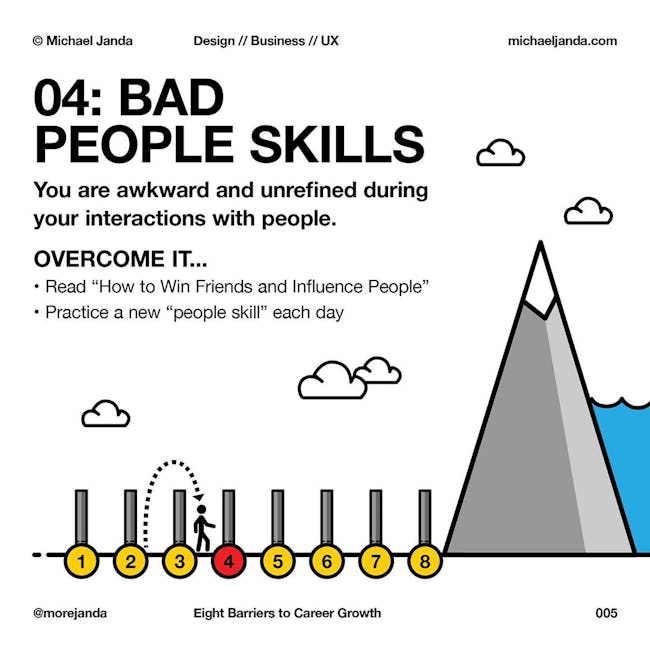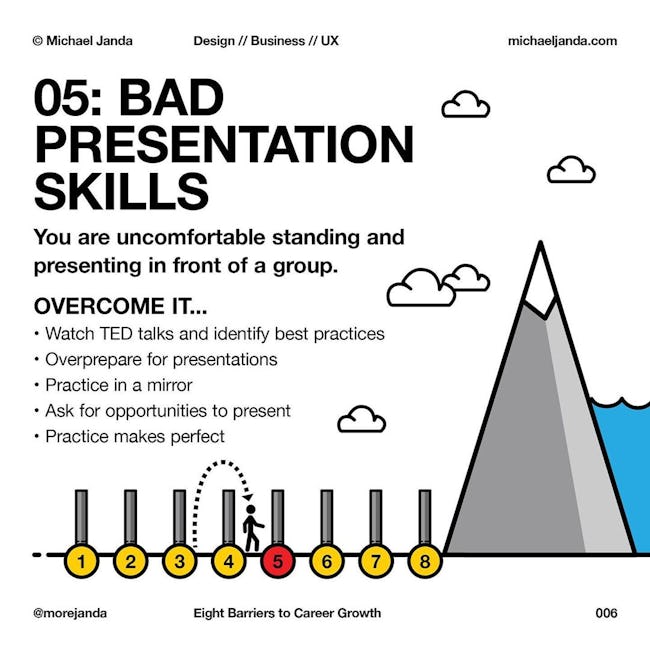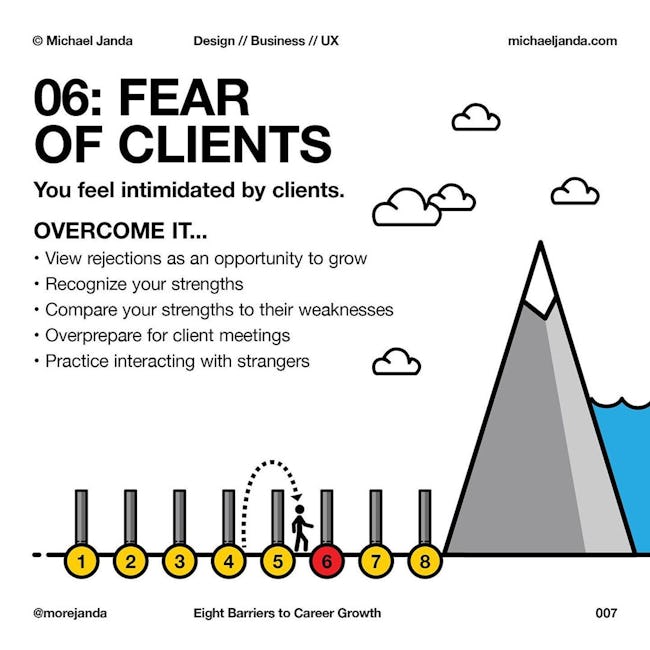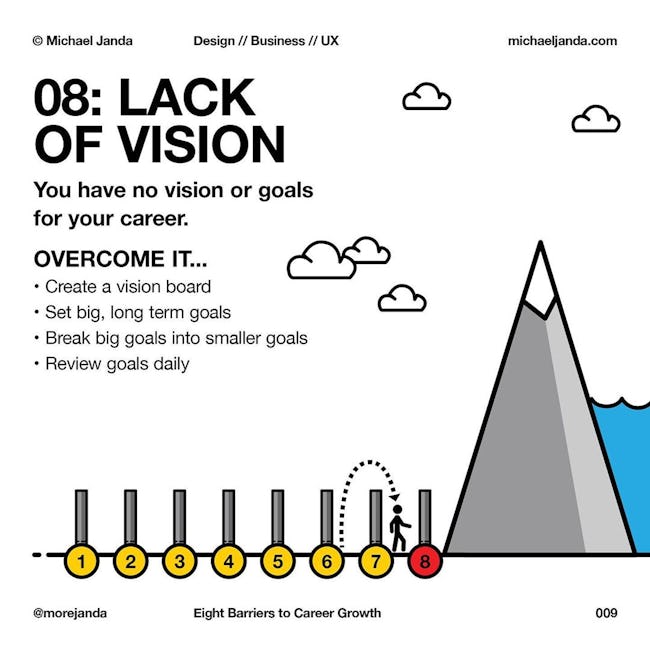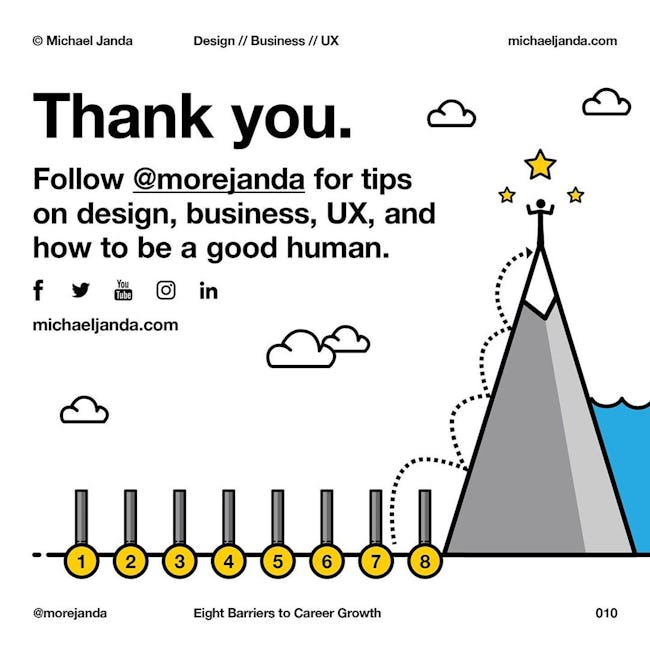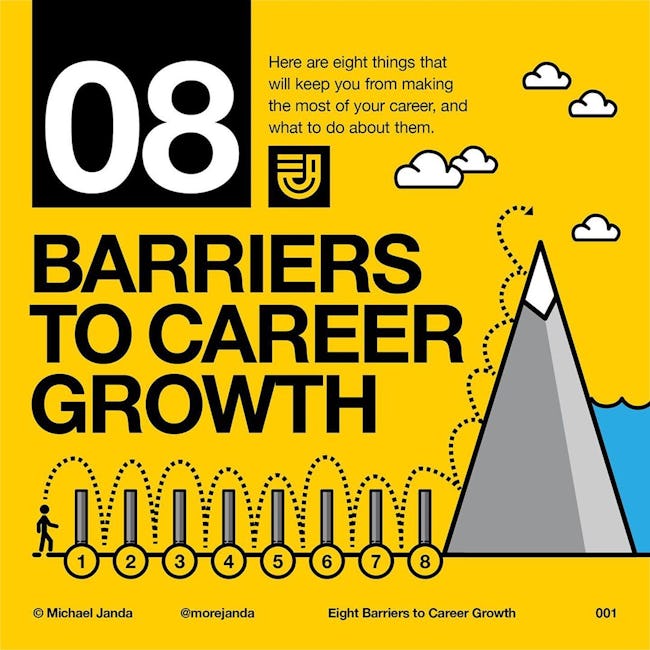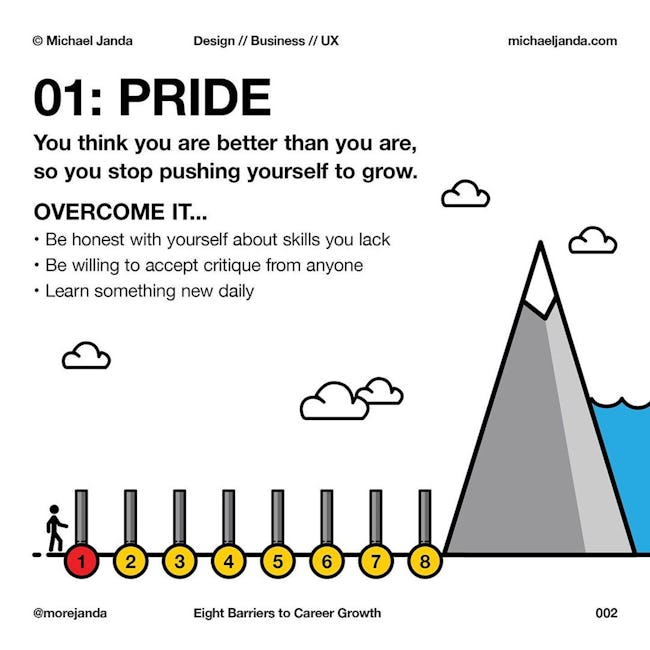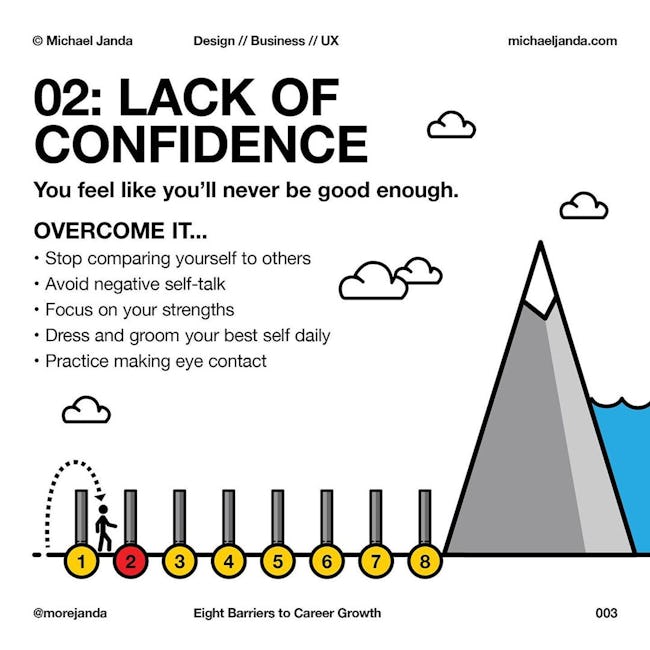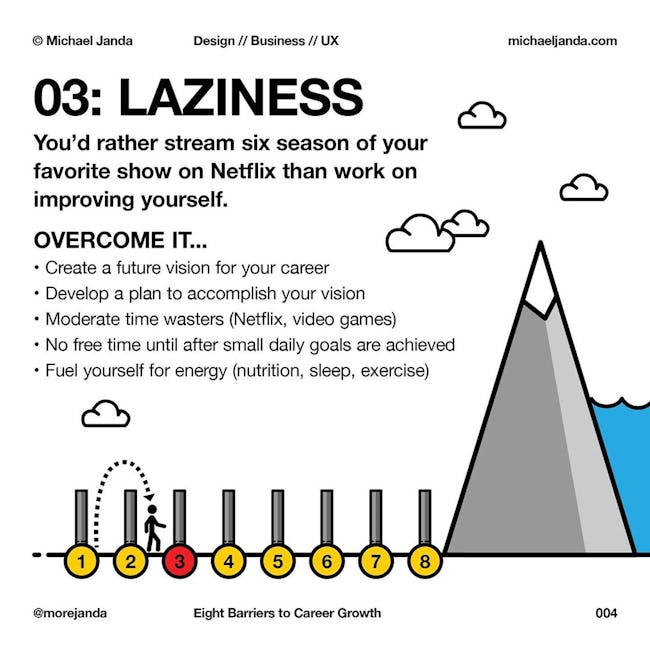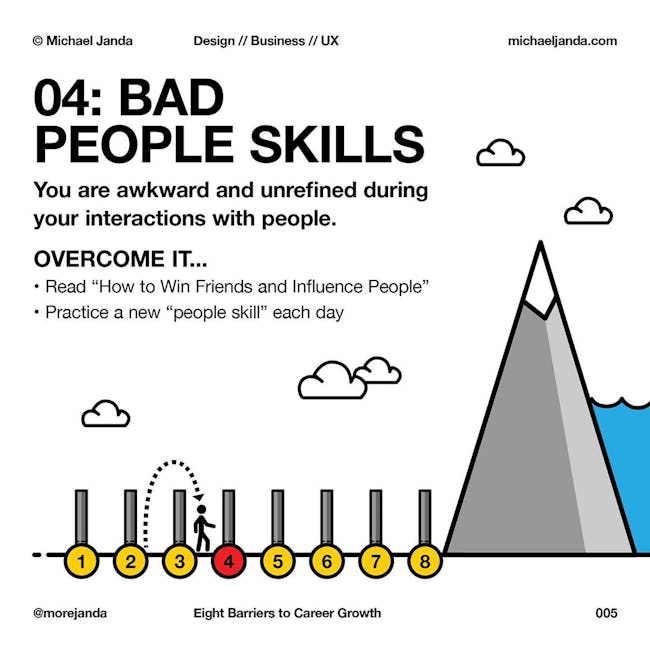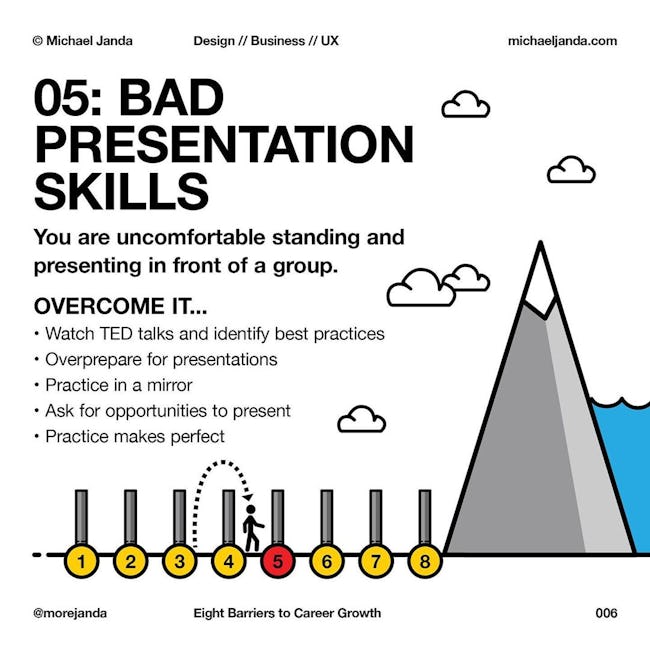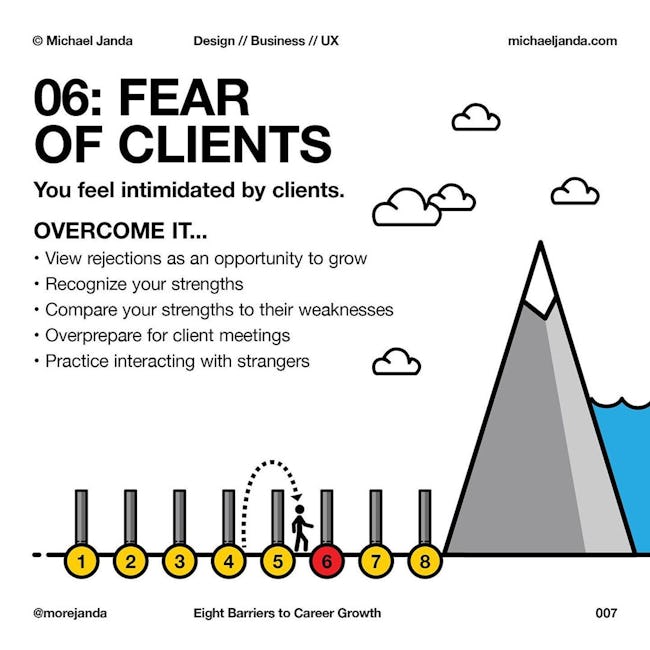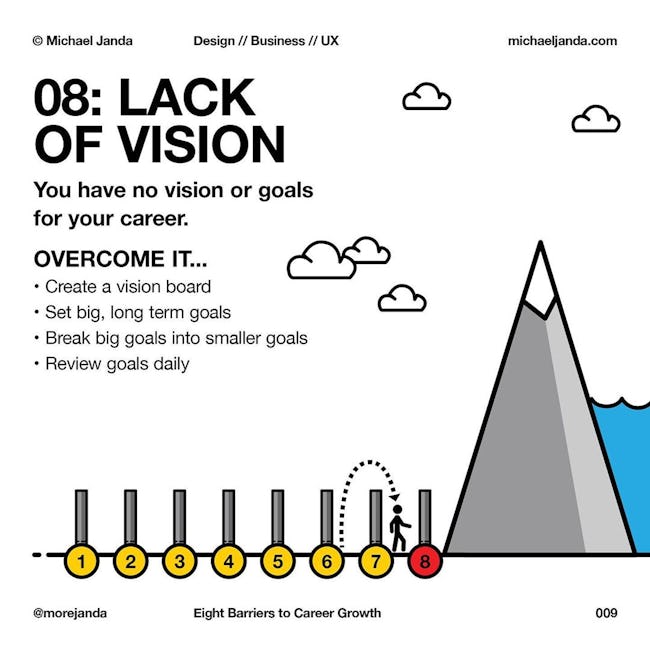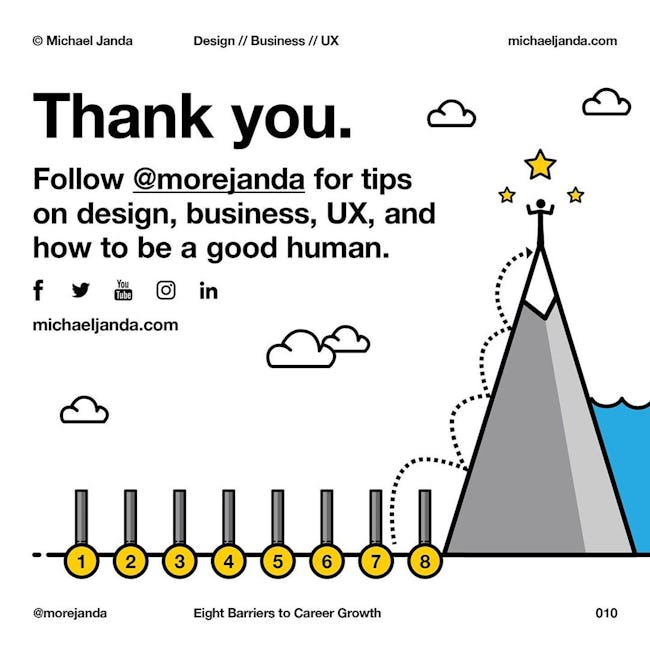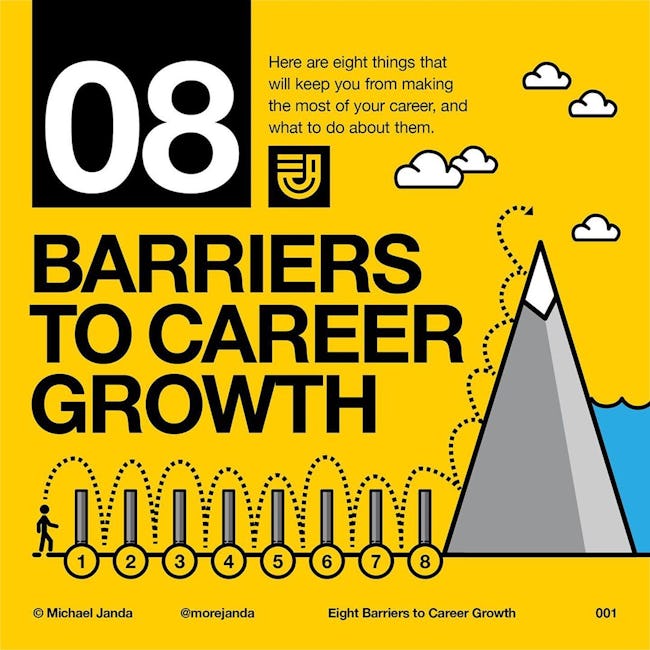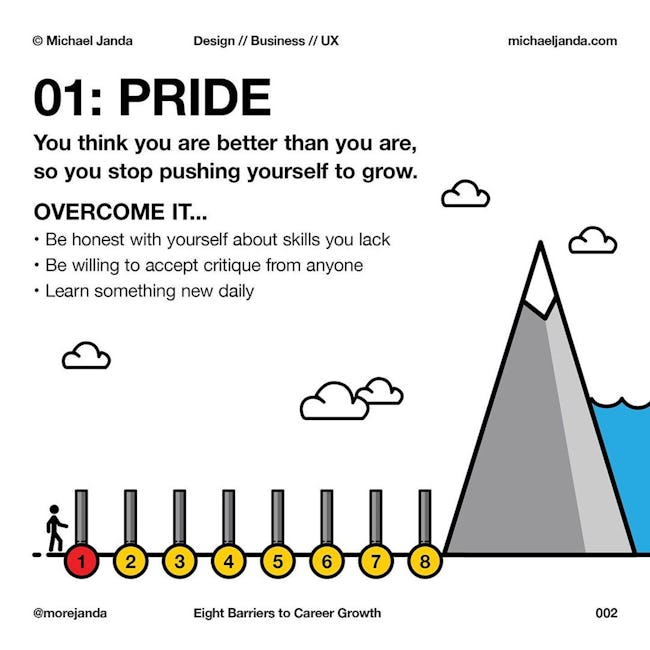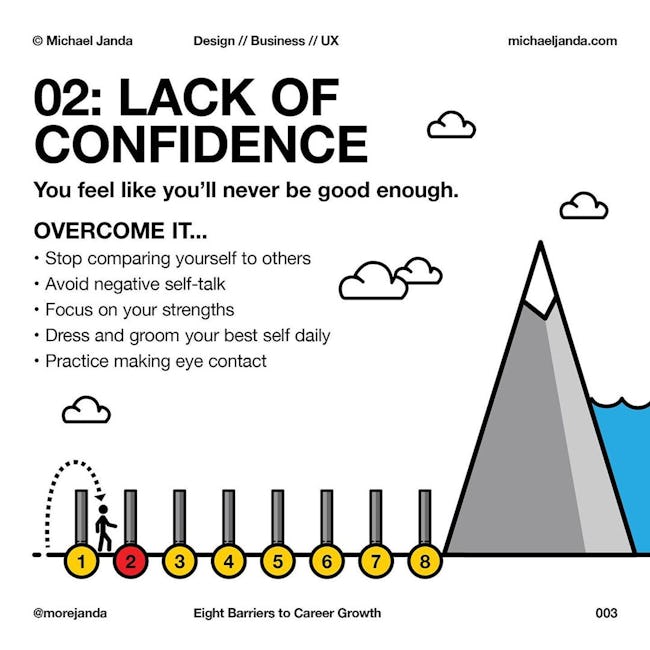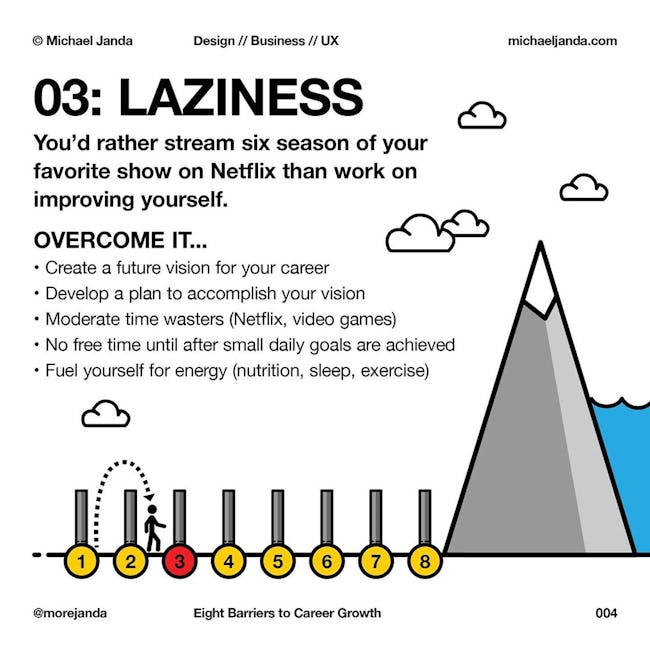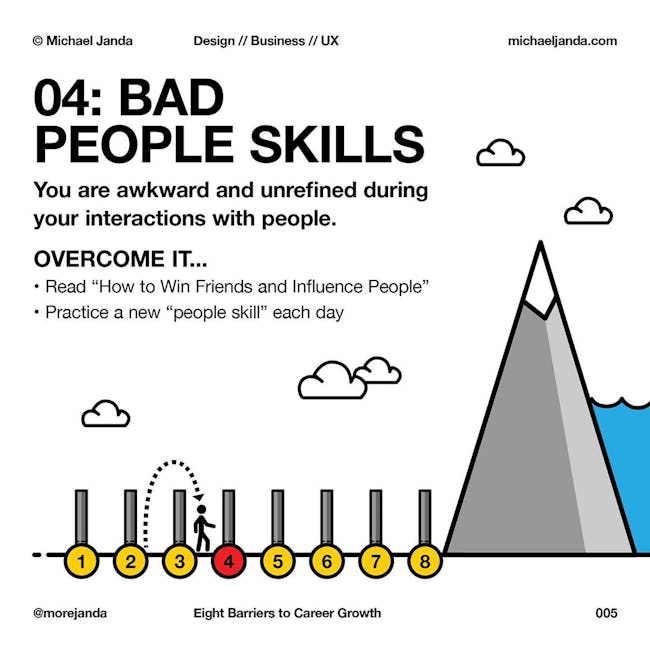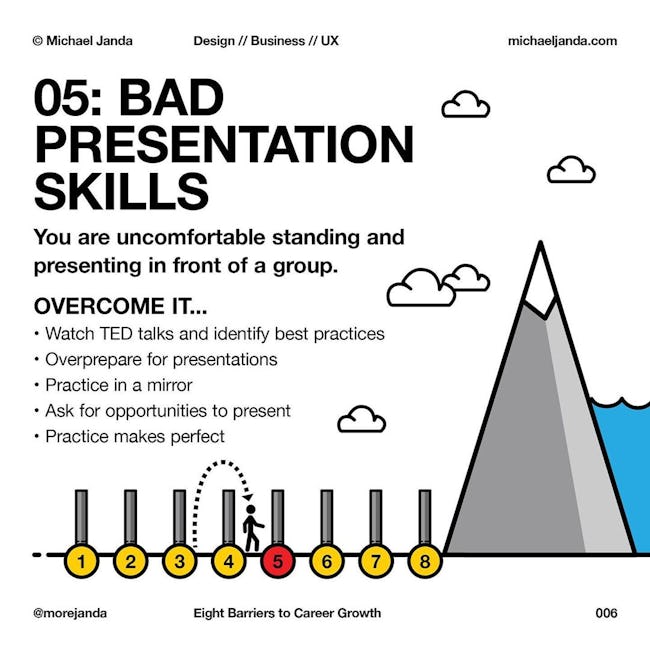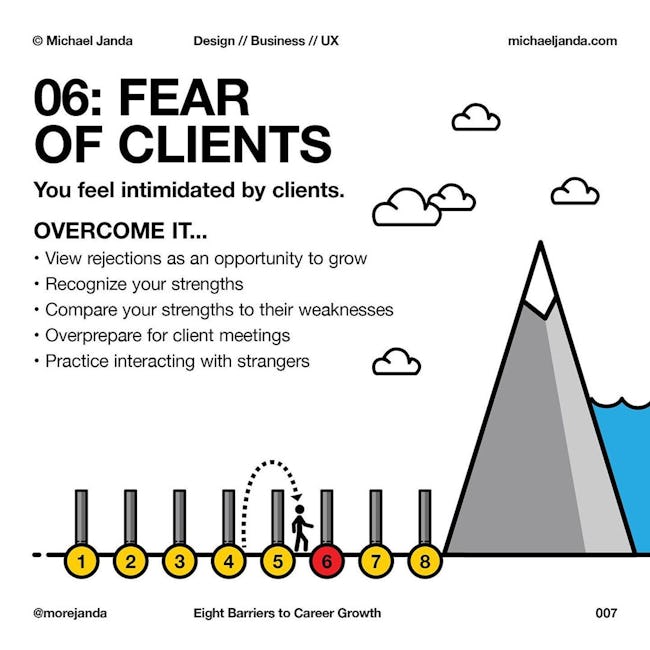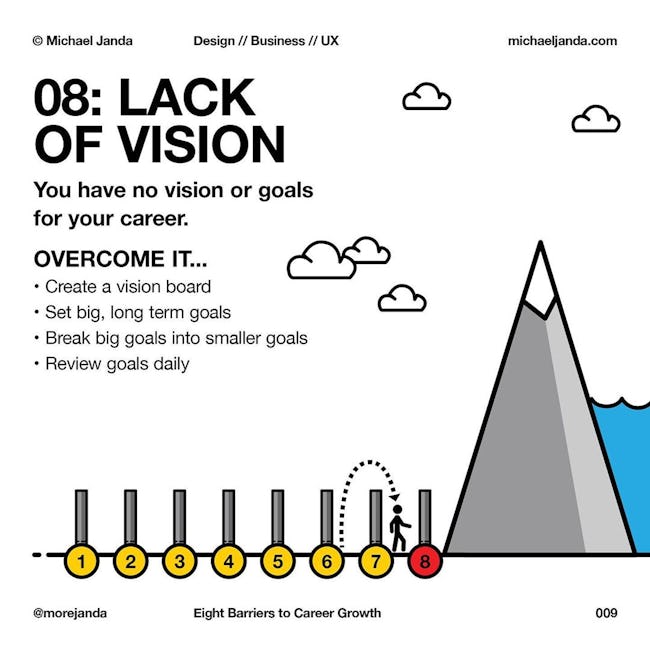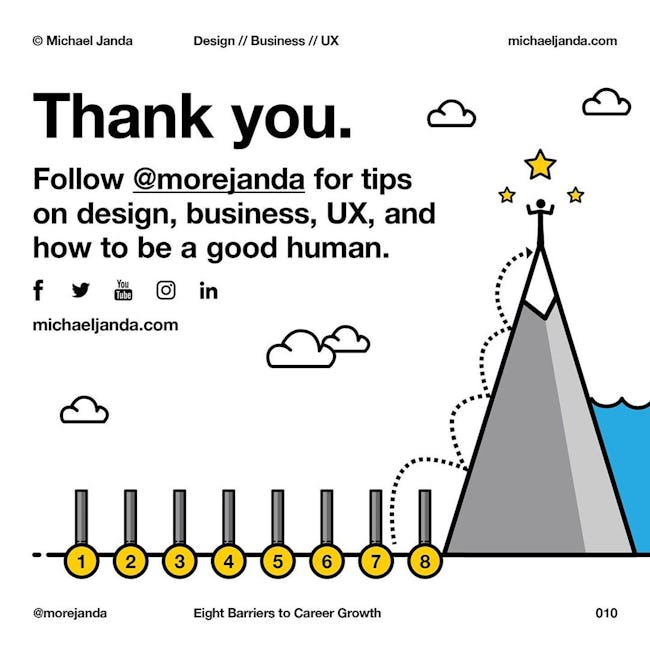 EIGHT BARRIERS TO CAREERGROWTH
PRIDE // You think you are better than you are, so you stop pushing yourself to grow.
LACK OF CONFIDENCE // You feel like you'll never be good enough.
LAZINESS // You'd rather stream six season of your favorite show on Netflix than work on improving yourself.
BAD PEOPLE SKILLS // You are awkward and unrefined during your interactions with people.
BAD PRESENTATION SKILLS // You are uncomfortable standing and presenting in front of a group.
FEAR OF CLIENTS // You feel intimidated by clients.
POOR LEADERSHIP SKILLS // People don't view you as a leader.
LACK OF VISION // You have no vision or goals for your career.
More booklets by Michael Janda
More Business booklets
Your recently viewed booklets
See all booklets