Booklet
Effective Methods in UX Research (Part 2 of 4)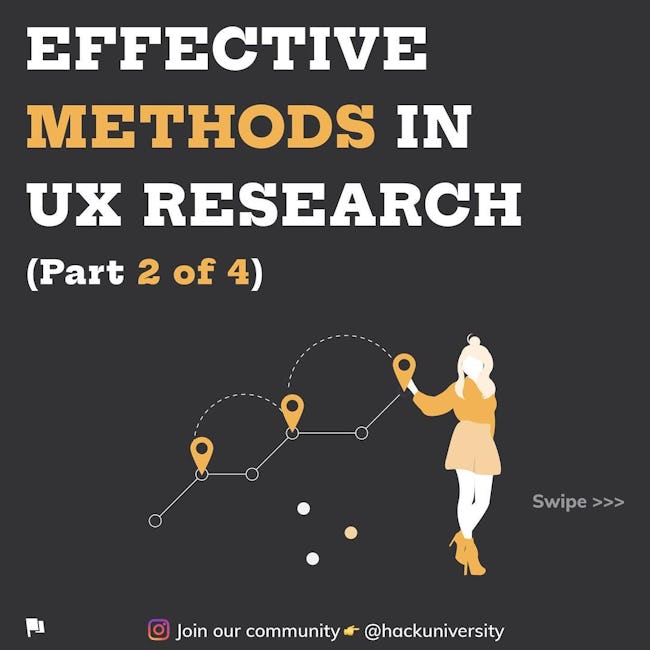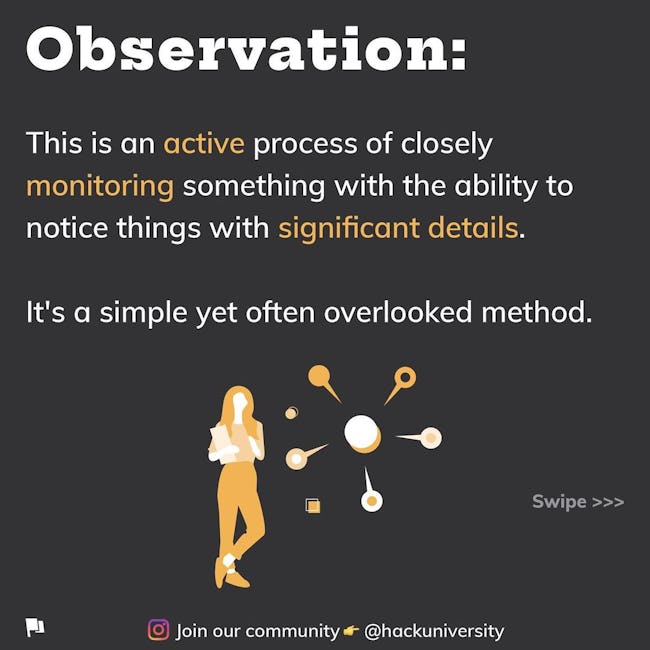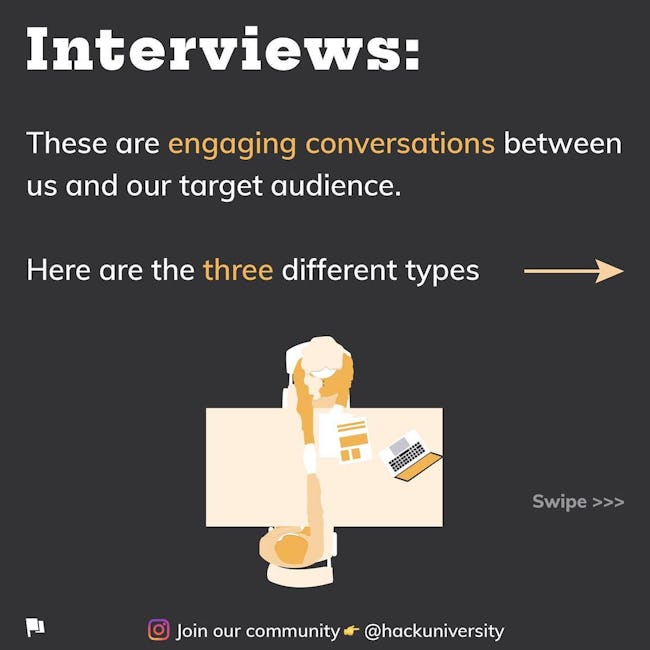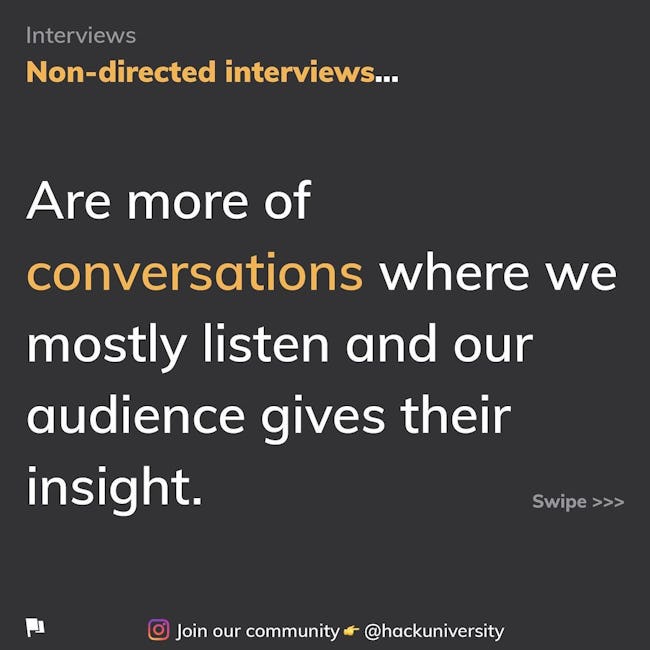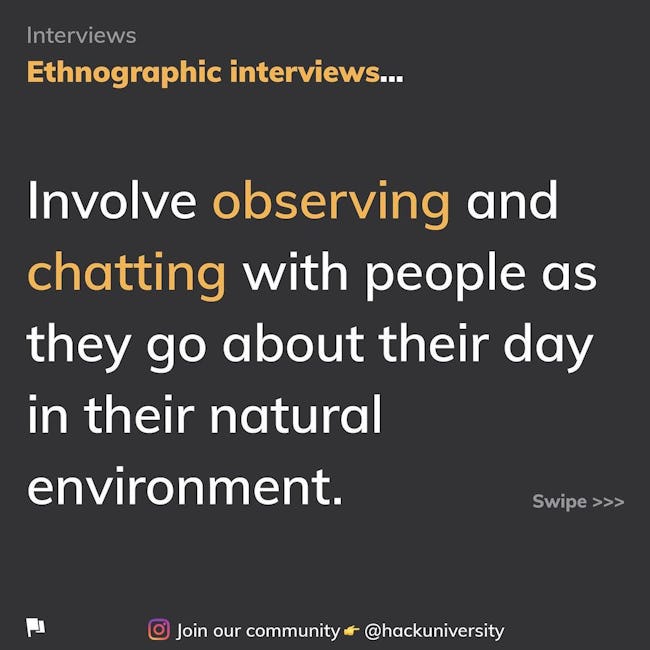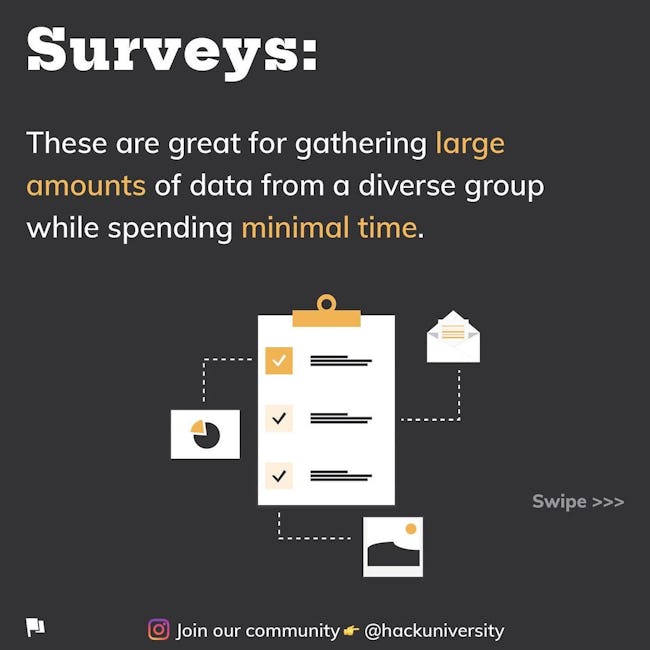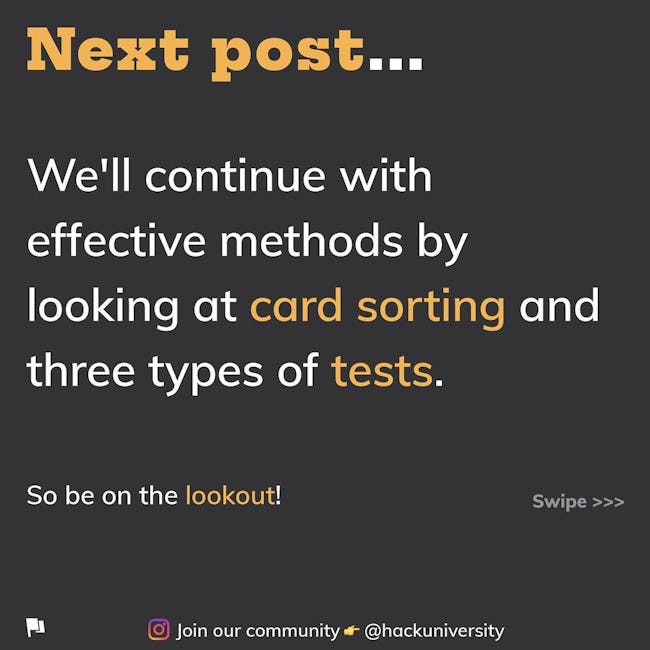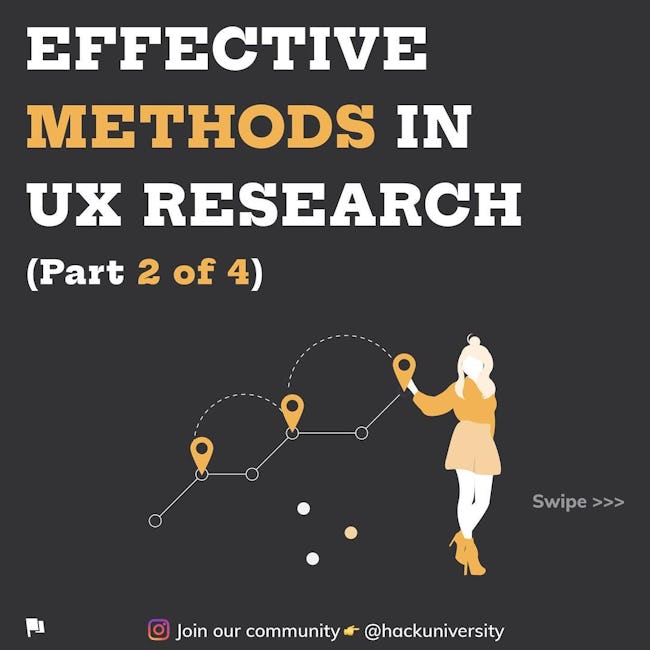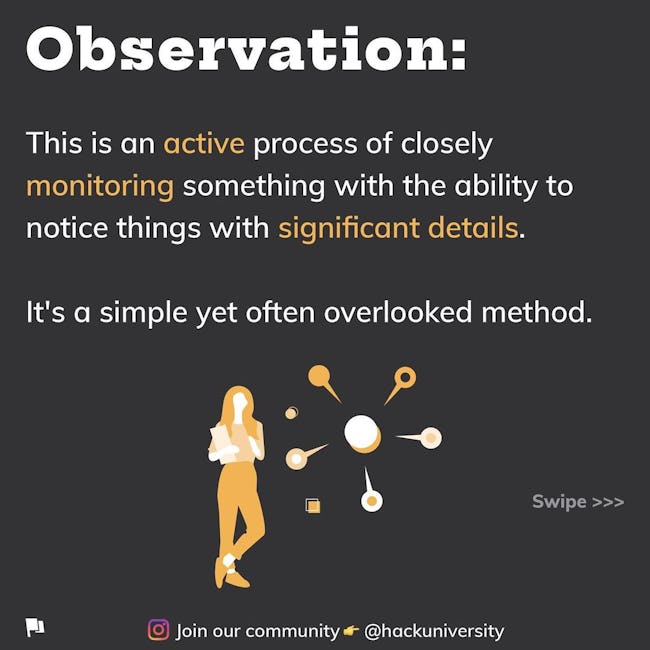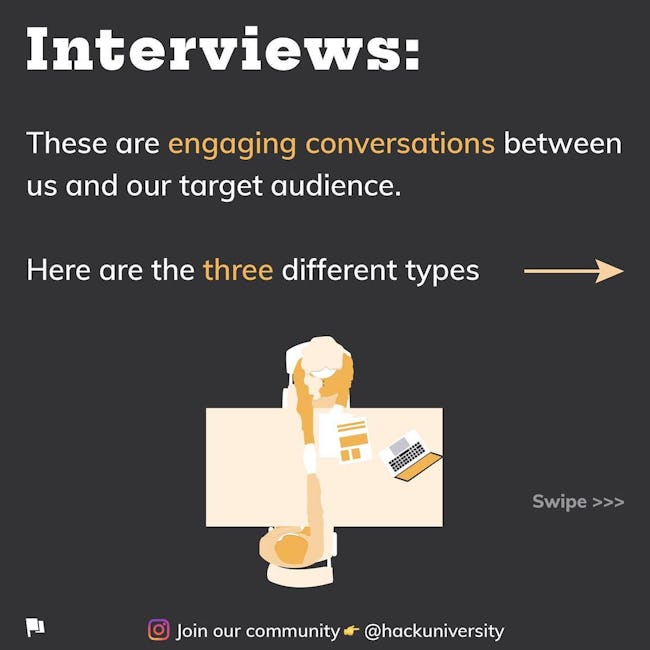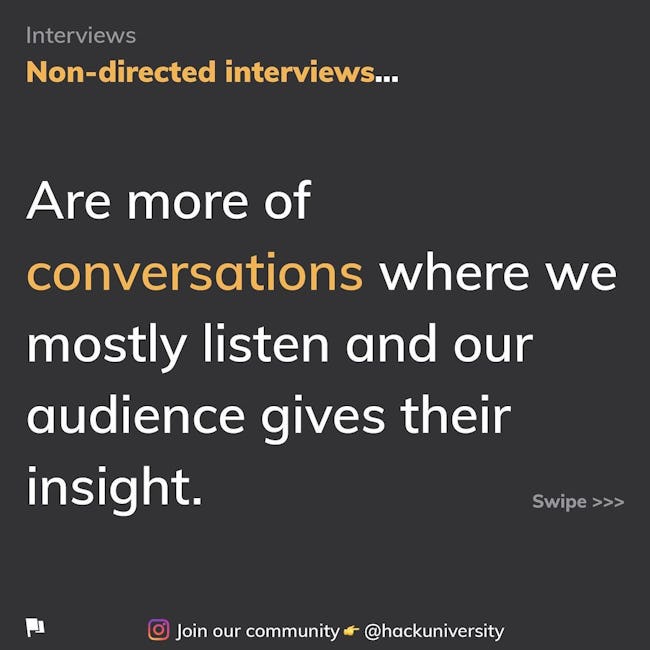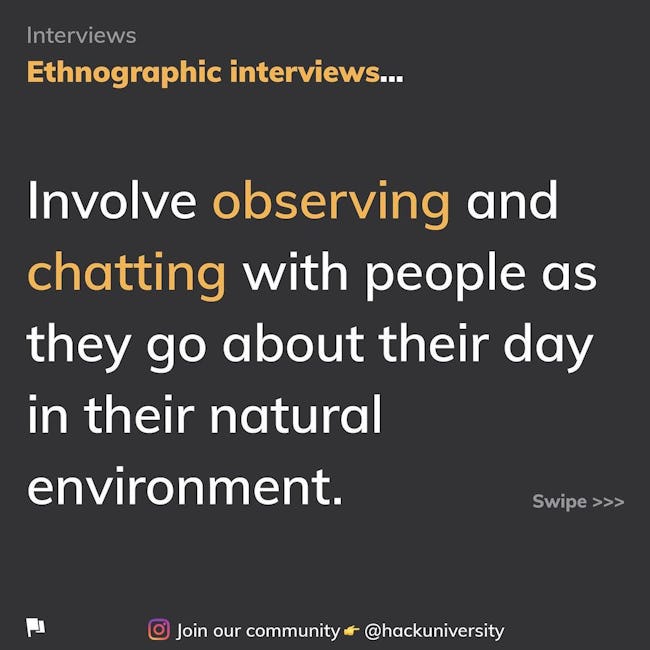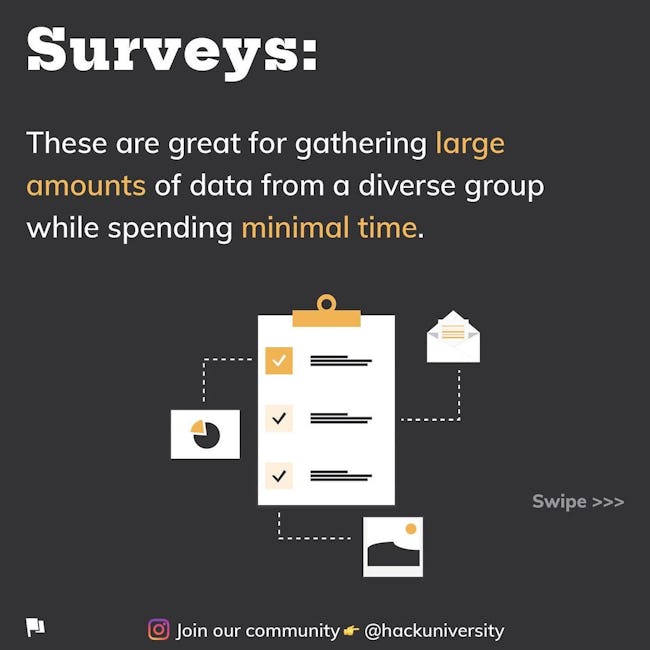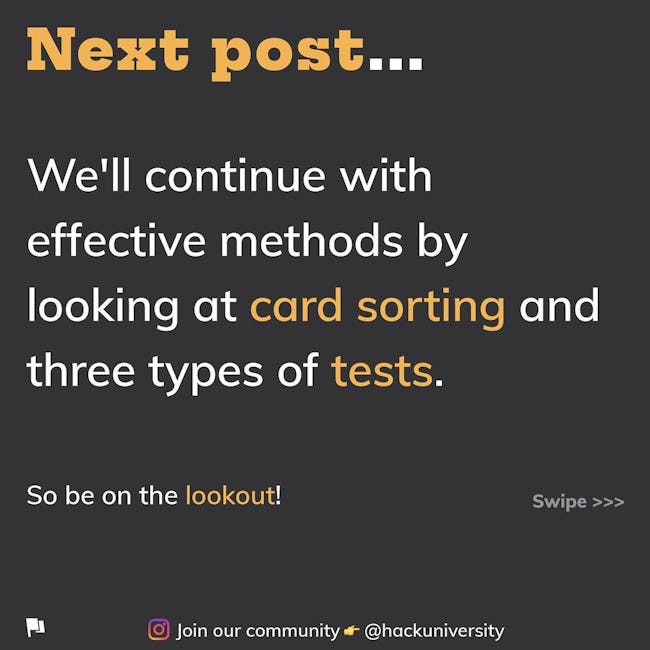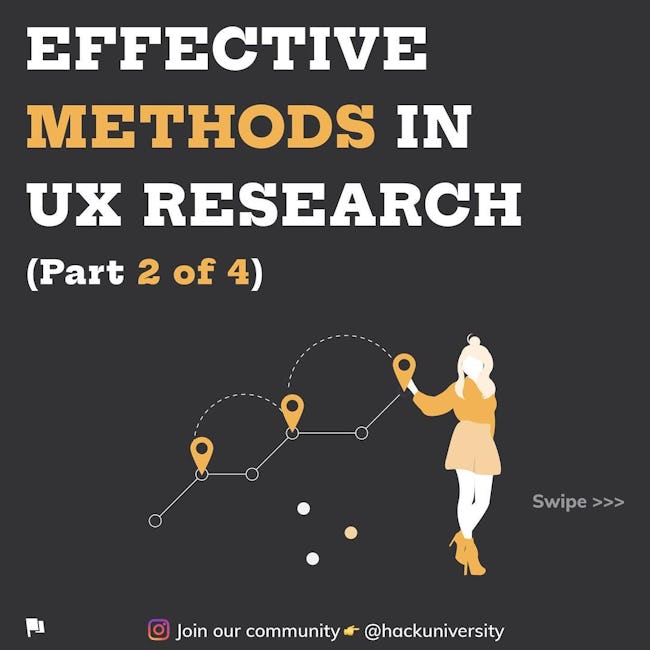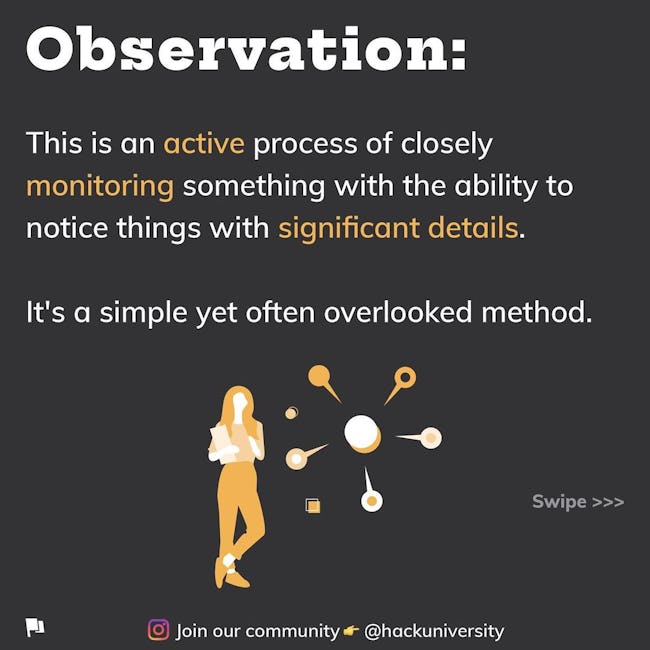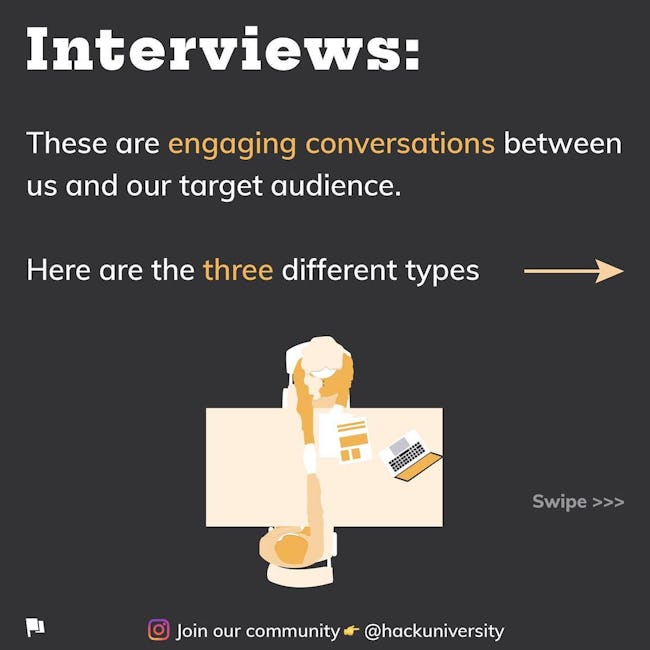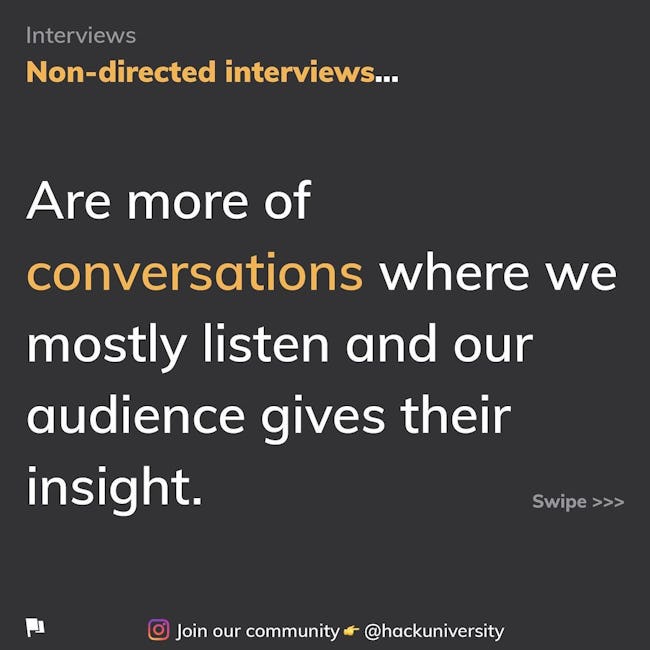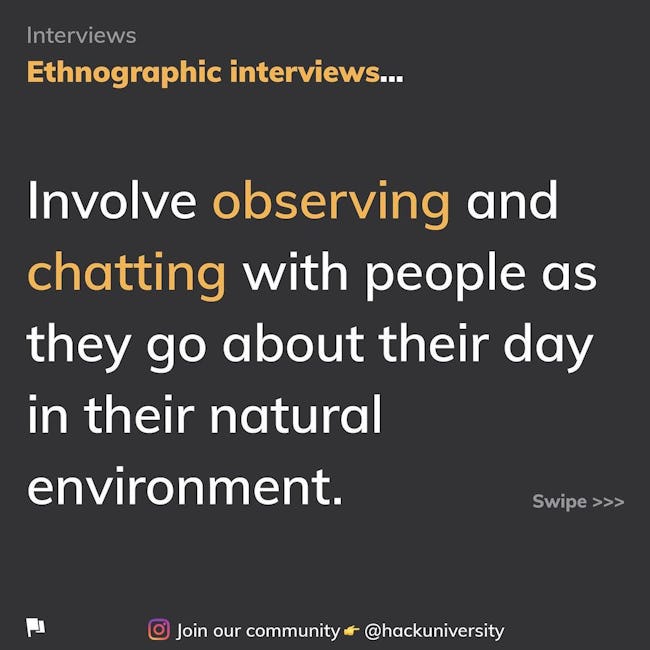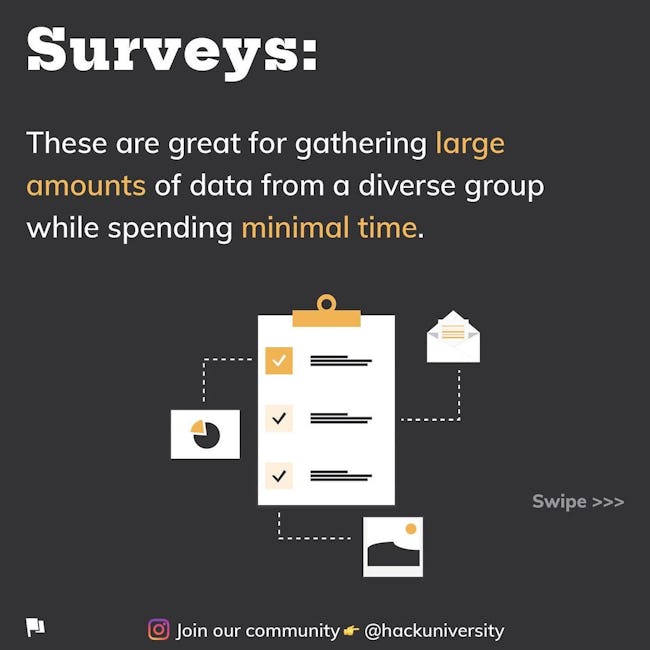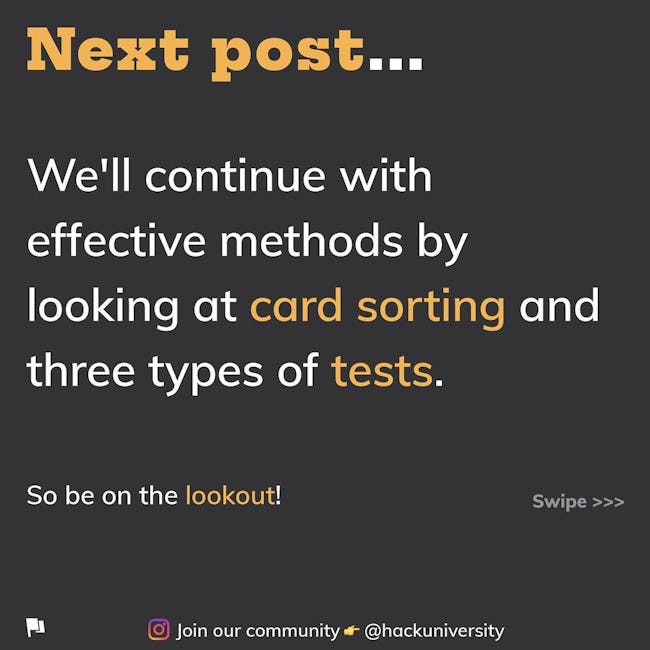 EFFECTIVE METHODS IN UX RESEARCH (PART 2 OF 4)
OBSERVATION:
This is an active process of closely monitoring something with the ability to notice things with significant details. It's a simple yet often overlooked method.
INTERVIEWS:
These are engaging conversations between us and our target audience. Here are the three different types:
1. DIRECTED INTERVIEWS
Are typical question-and-answer structures where we ask specific questions.
2. NON-DIRECTED INTERVIEWS
Are more of conversations where we mostly listen and our audience gives their insight.
3. ETHNOGRAPHIC INTERVIEWS
Involve observing and chatting with people as that go about their day in their natural environment.
SURVEYS:
These are great for gathering large amounts of data from a diverse group while spending minimal time.
However, the downside to surveys is that we don't interact directly with our users on a more intimate level.
More booklets by Hack University
More IT & Software booklets
Your recently viewed booklets
See all booklets