Booklet
Effective Methods in UX Research Continued (Part 3 of 4)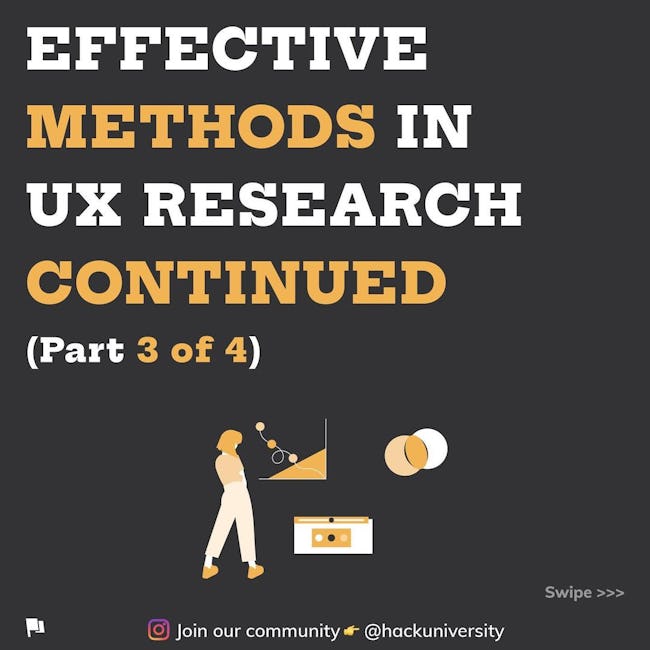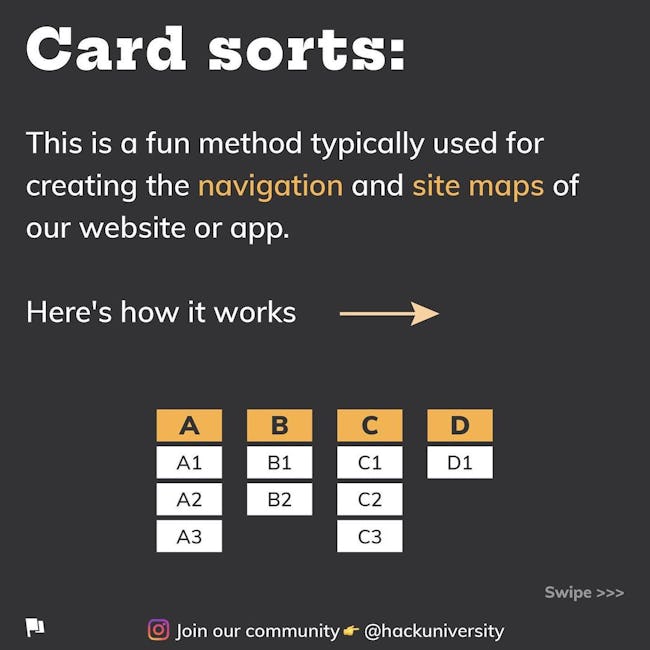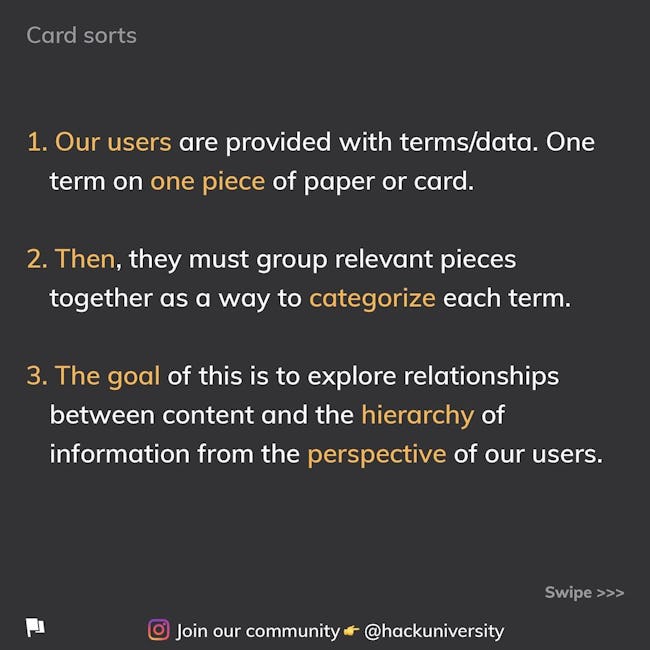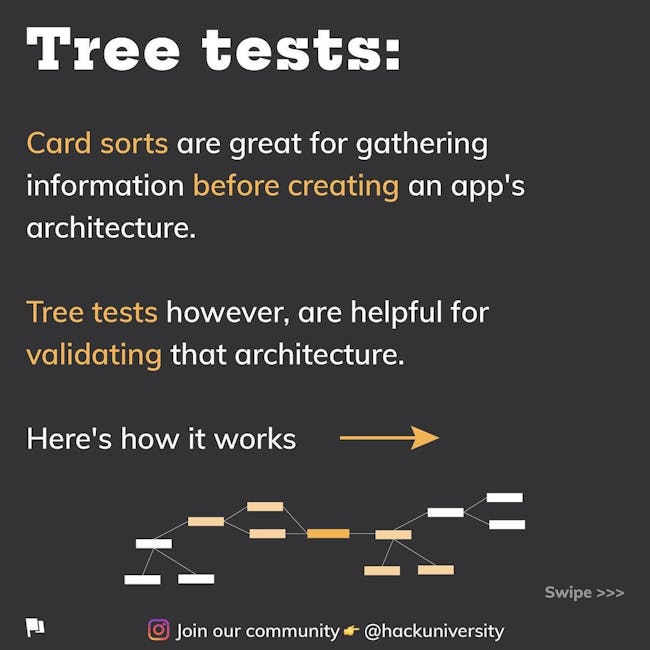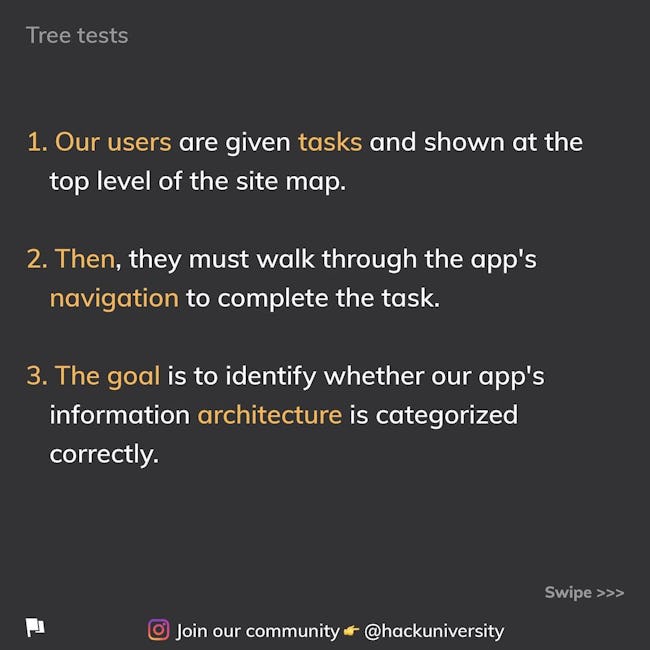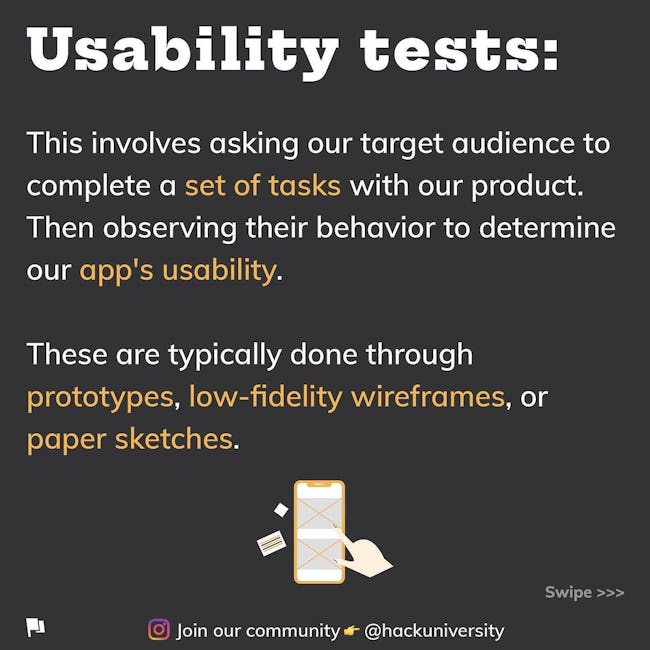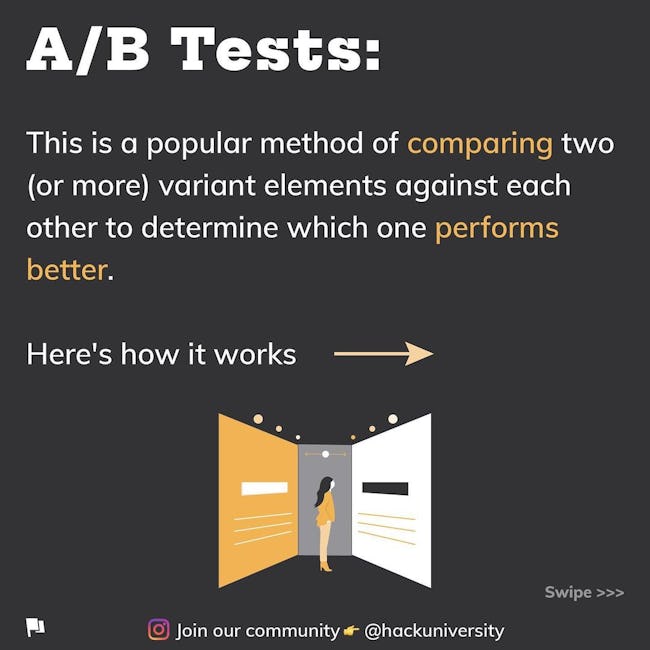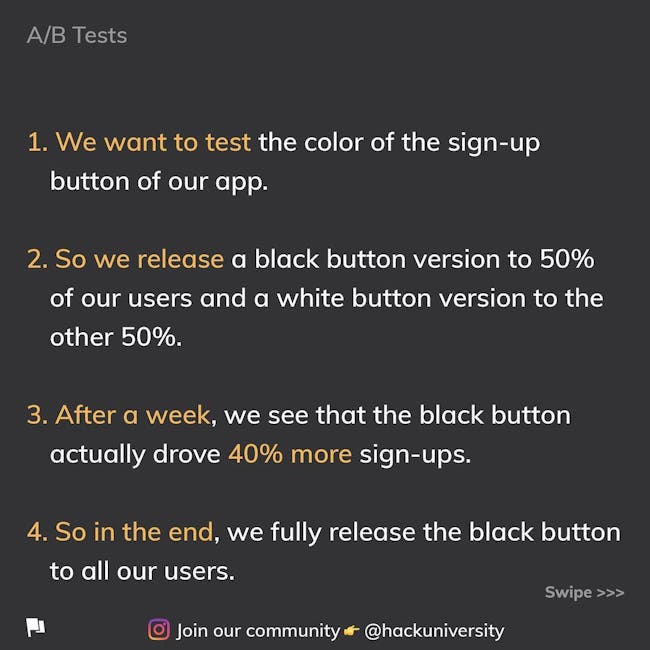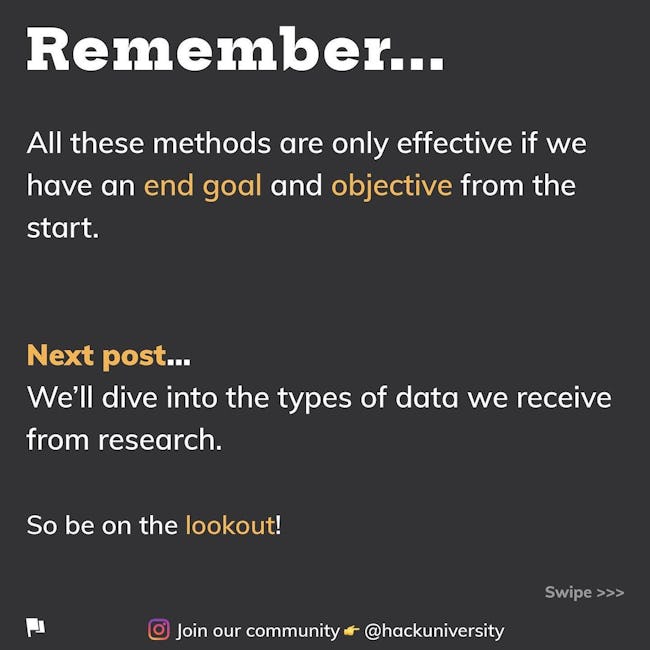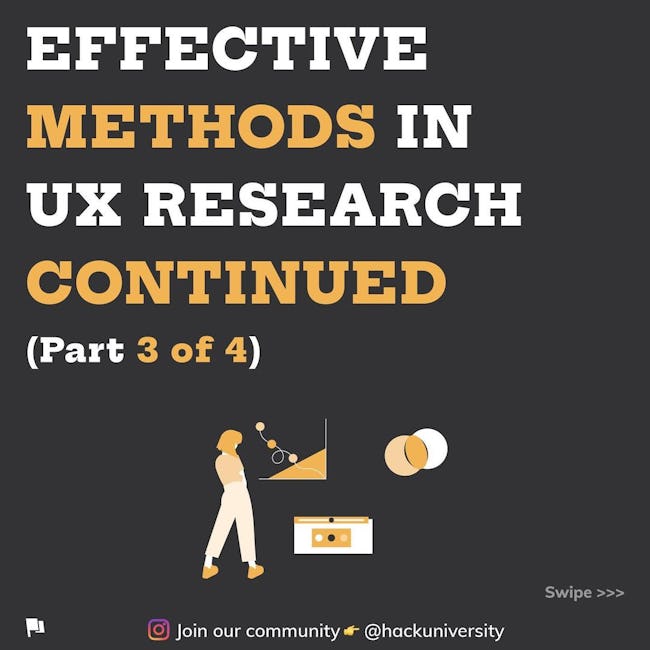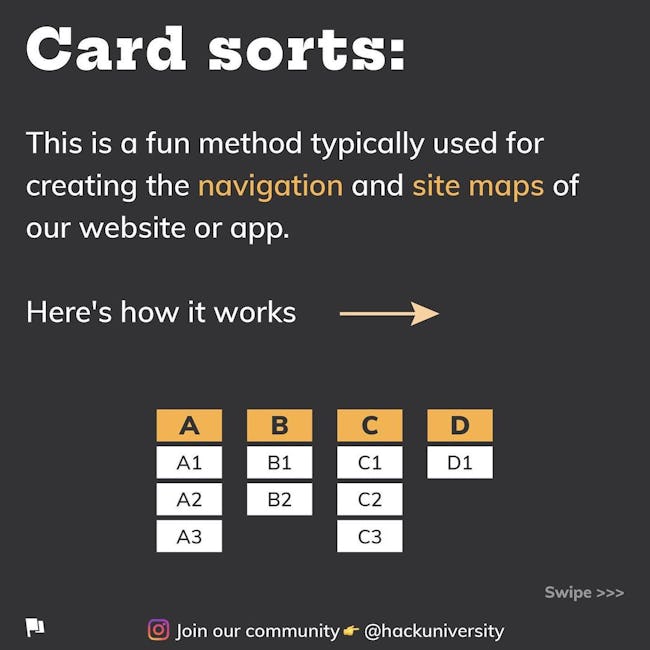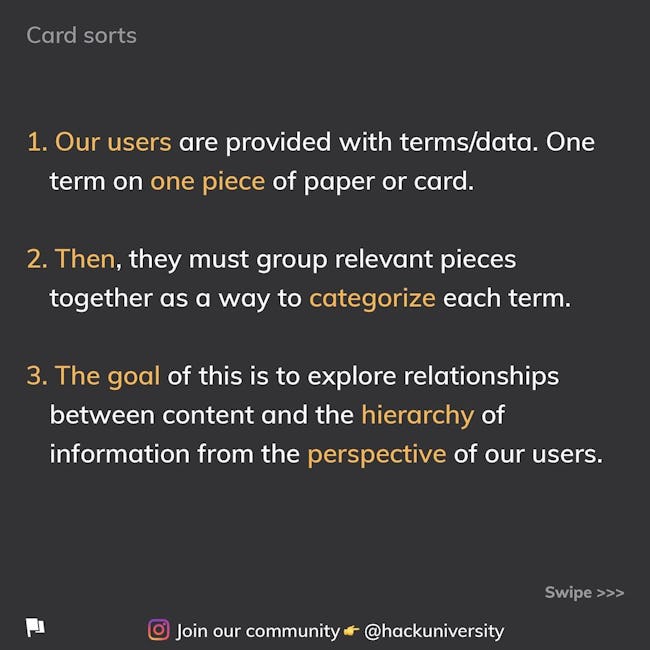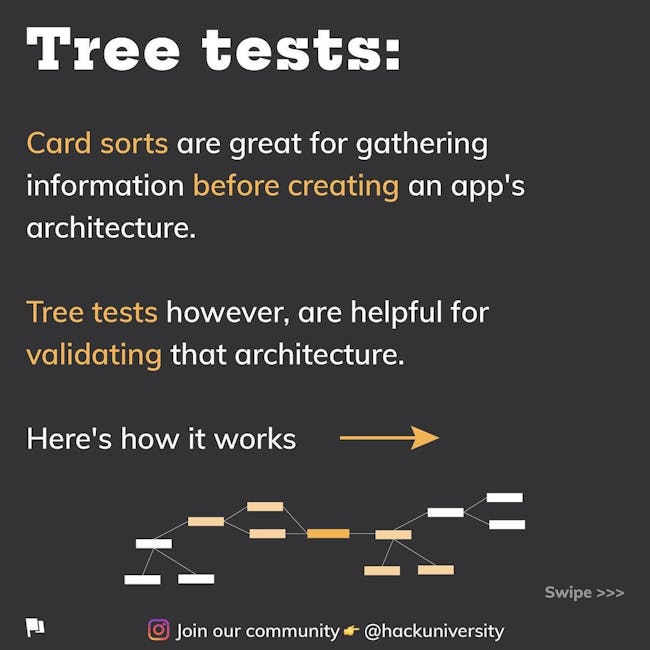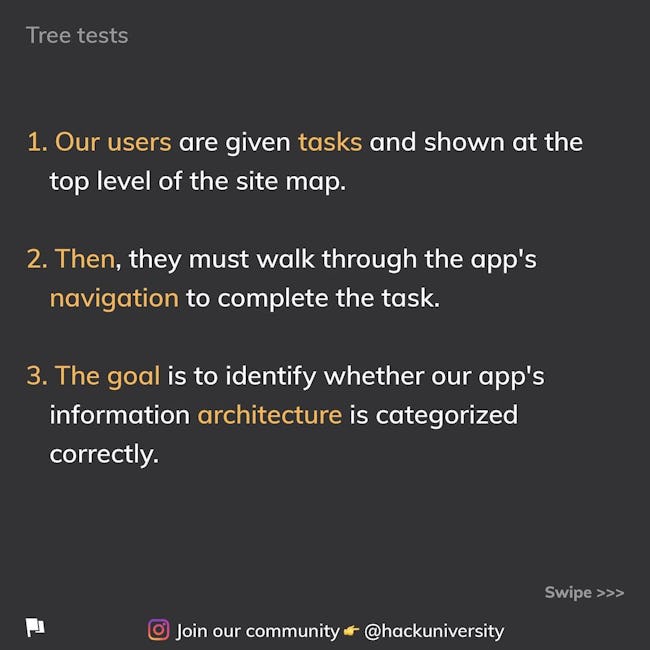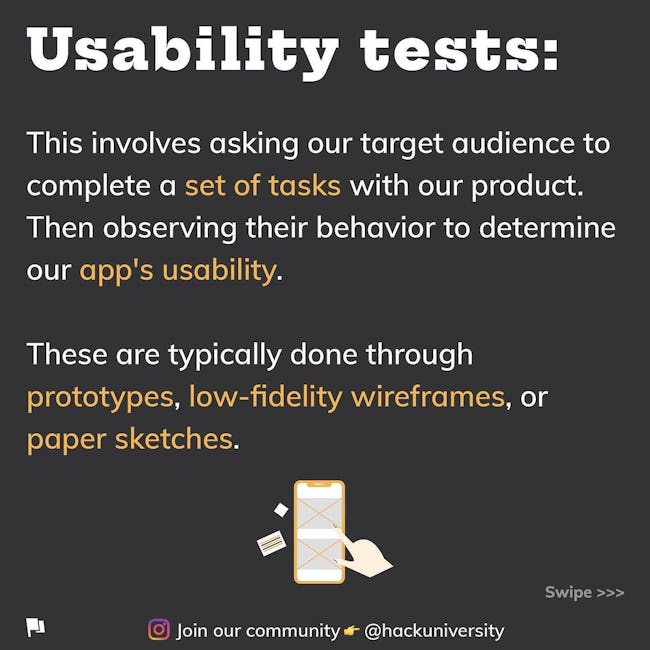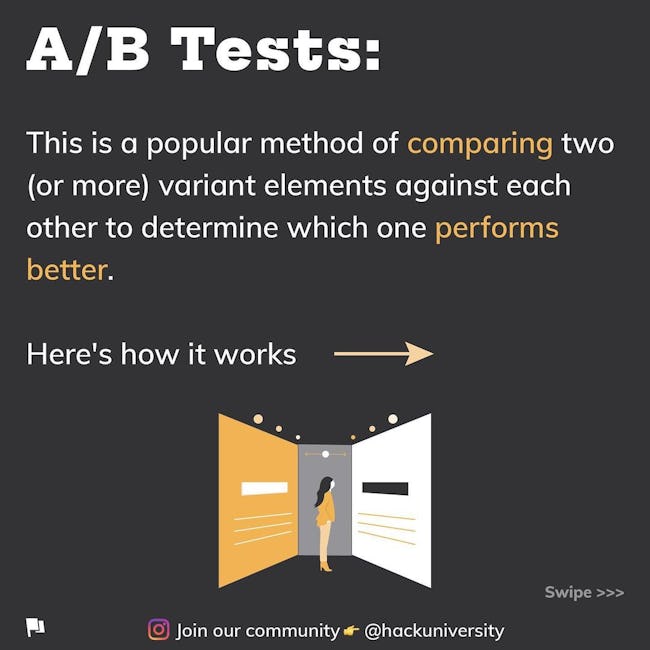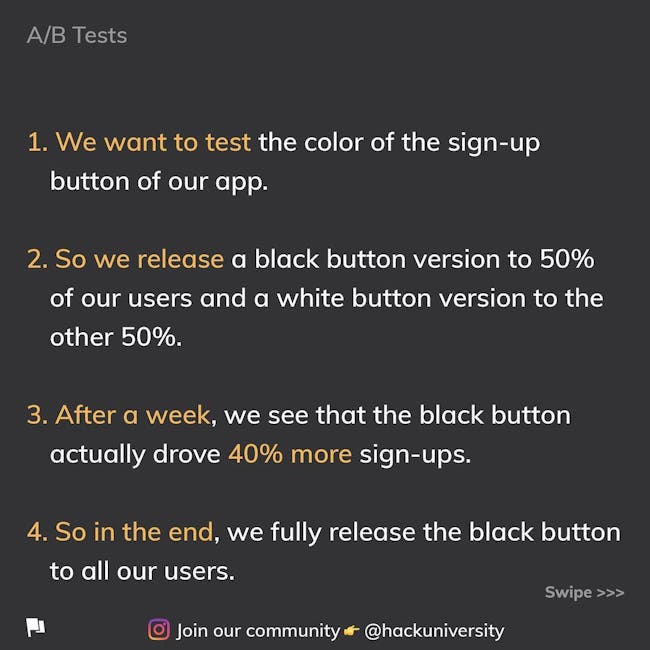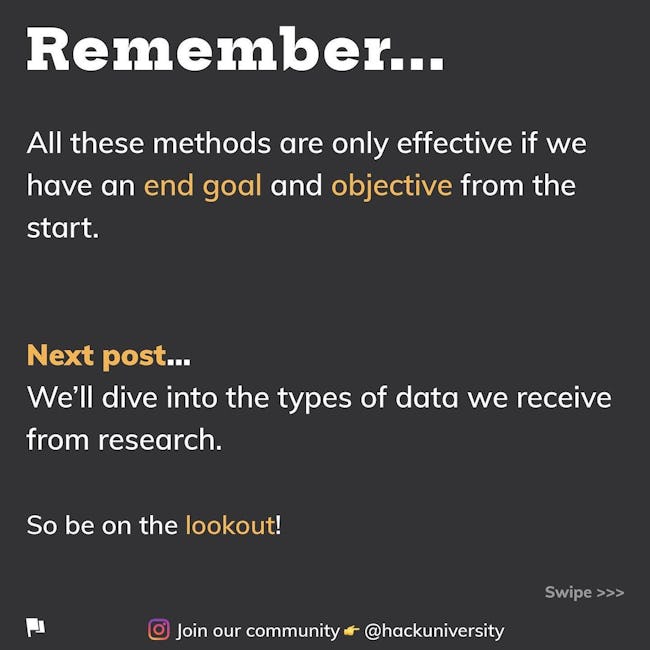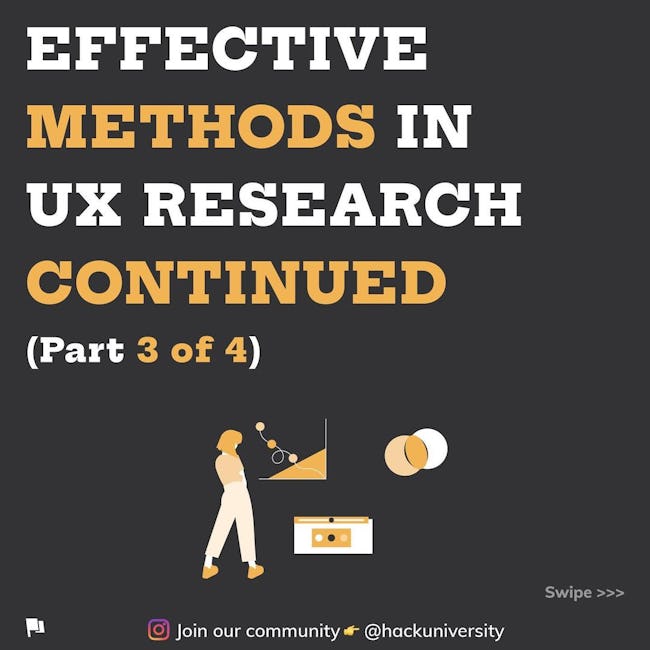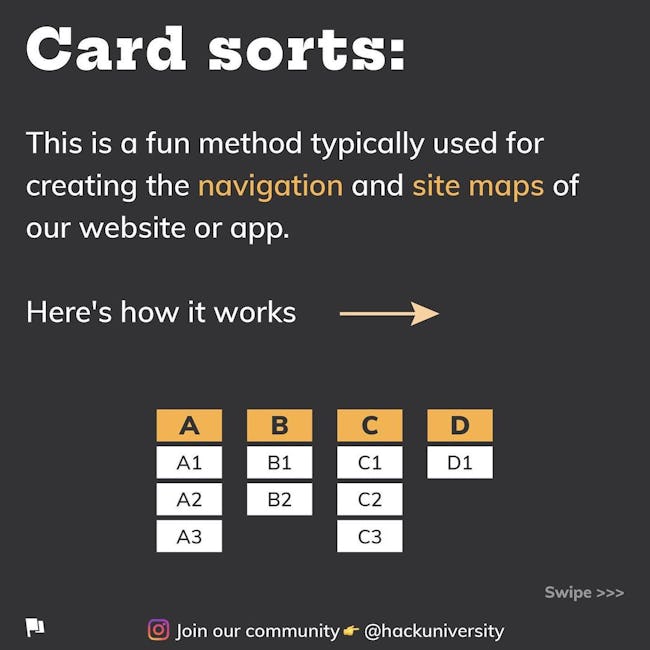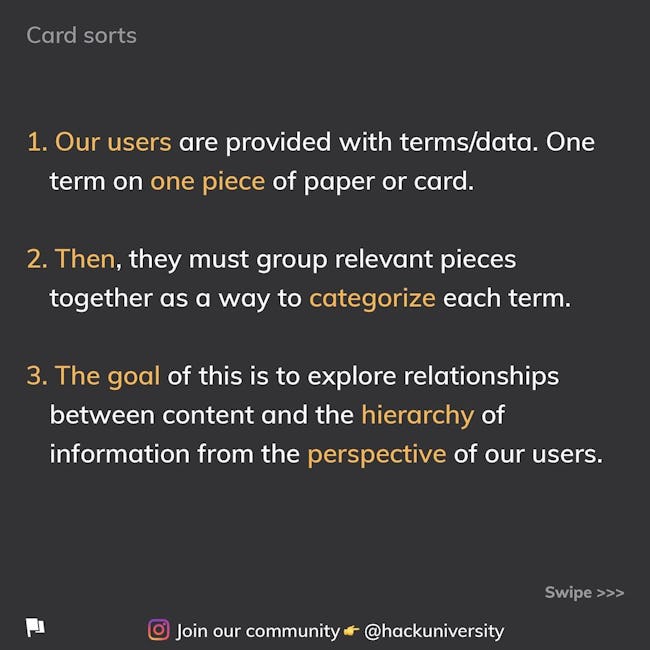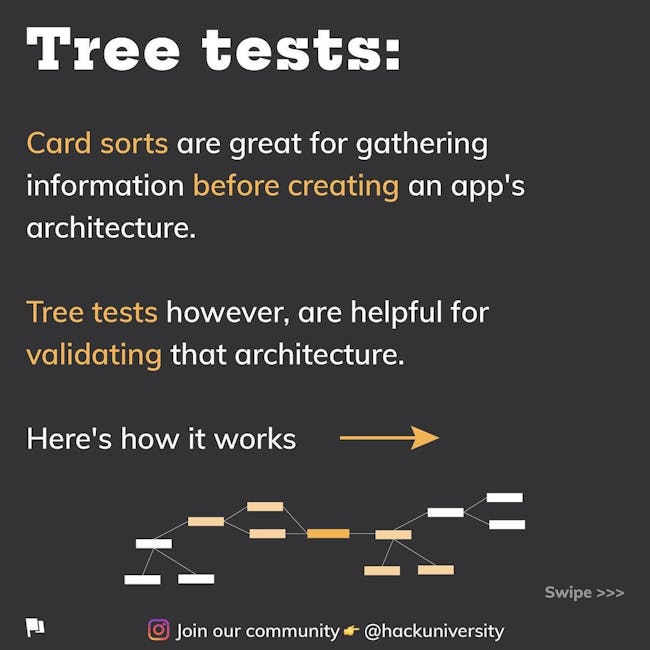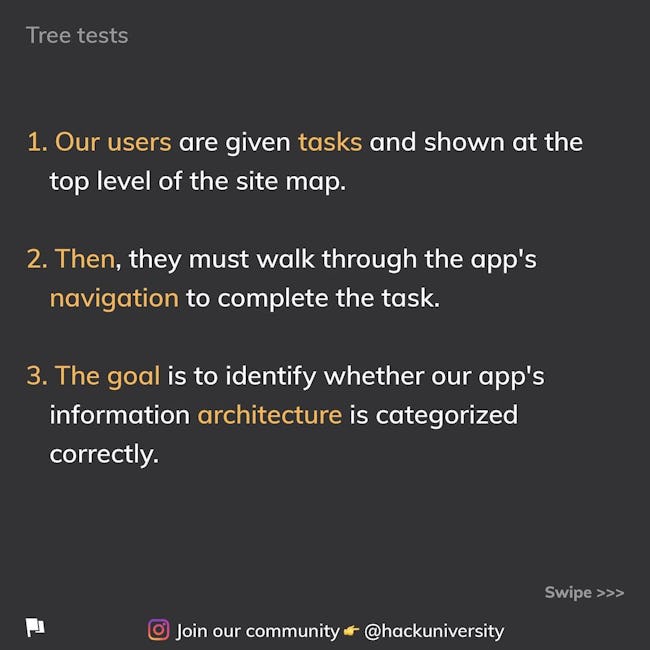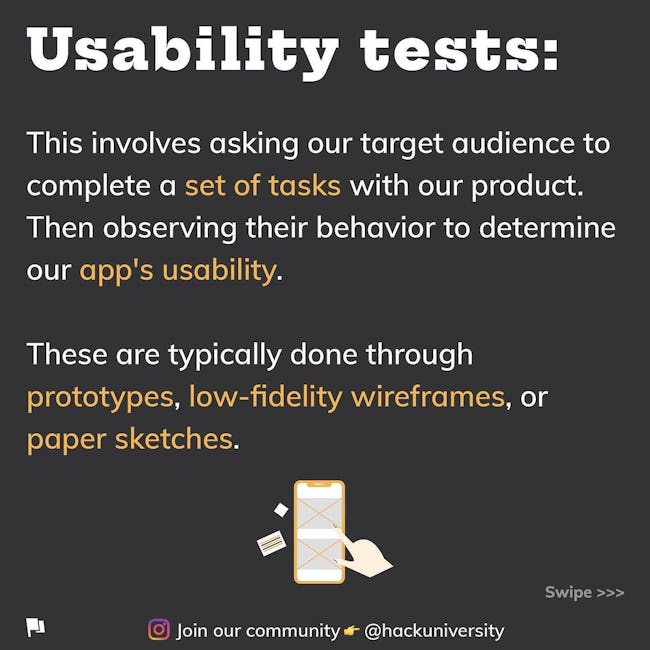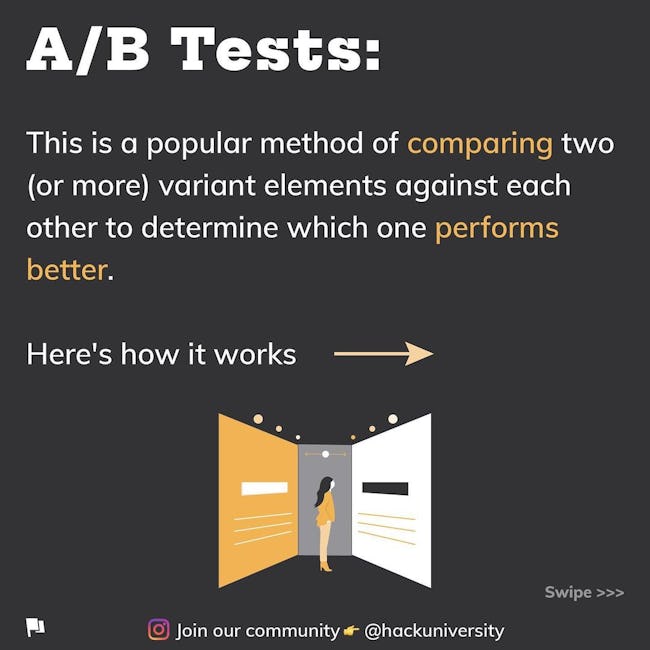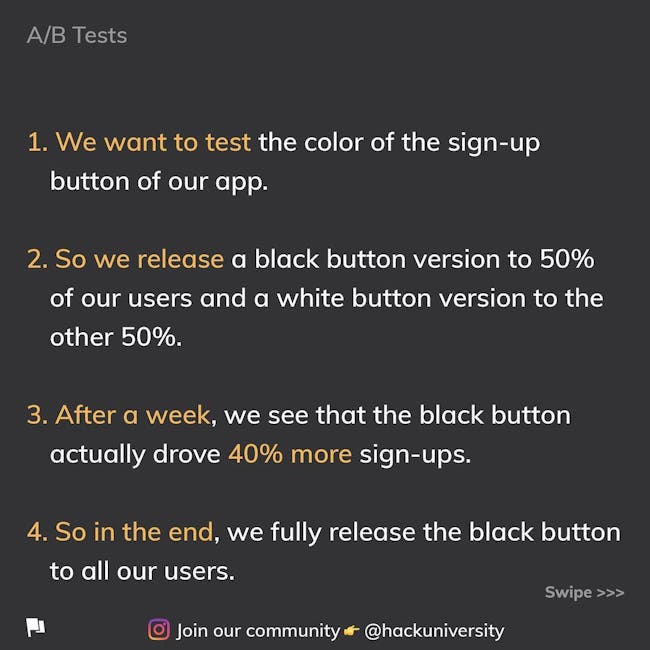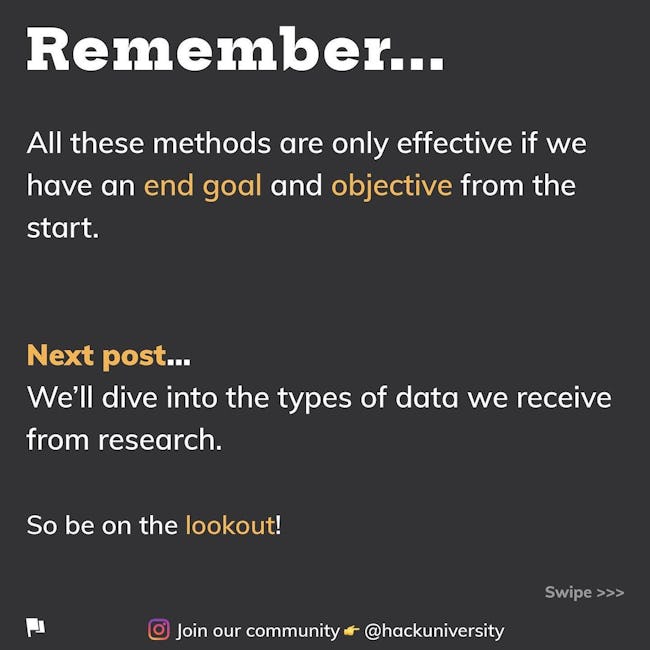 EFFECTIVE METHODS IN UX RESEARCH CONTINUED (PART 3 OF 4)
CARD SORTS:
This is a fun method typically used for creating the navigation and site maps of website or app.
Here's how it works ->
1. Our users are provided with terms/data. One term on one piece of paper or card.
2. Then, they must group relevant pieces together as a way to categorized each items.
3. The goal of this is to explore relationships between content and the hierarchy of information from the perspective of our users.
TREE TESTS:
Card sorts are great for gathering information before creating an app's architecture.
Tree tests however, are helpful for validating that architecture.
Here's how it works ->
1. Our users are given tasks and shown at the top level of the site map.
2. Then, they must walk through the app's navigation to complete the task.
3. The goal is to identify whether our app's information architecture is categorized correctly.
USABILITY TESTS:
This involves asking our target audience to complete a set of tasks with our product. Then observing their behavior to determine our app's usability.
These are typically done through prototypes, low-fidelity wireframes, or paper sketches.
A/B TESTS:
This is a popular method of comparing two (or more) variant elements against each other to determine which one performs better.
Here's how it works ->
1. We want to test the color of the sign-up button of our app.
2. So we release a black button to 50% of our version to the other 50%.
3. After a week, we see that the black button actually drove 40% more sign-ups.
4. So in the end, we fully release the black button to all out users.
More booklets by Hack University
More IT & Software booklets
Your recently viewed booklets
See all booklets