Booklet
Effective Cold Sales for Creatives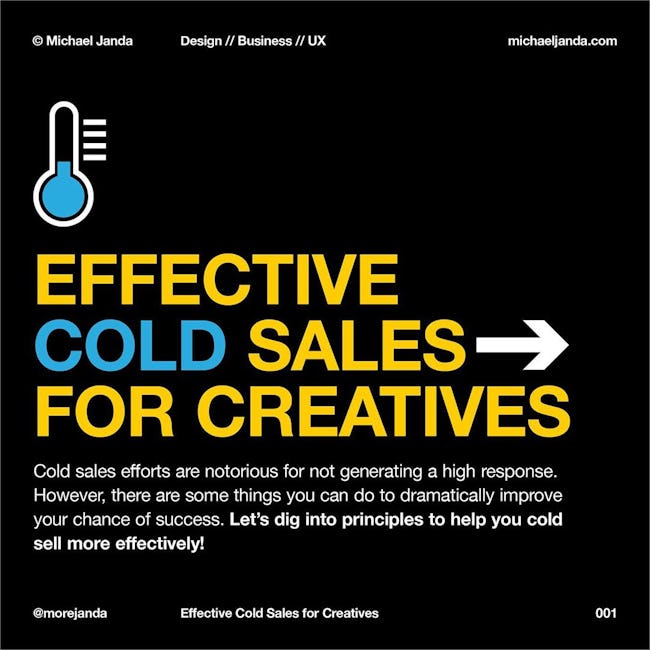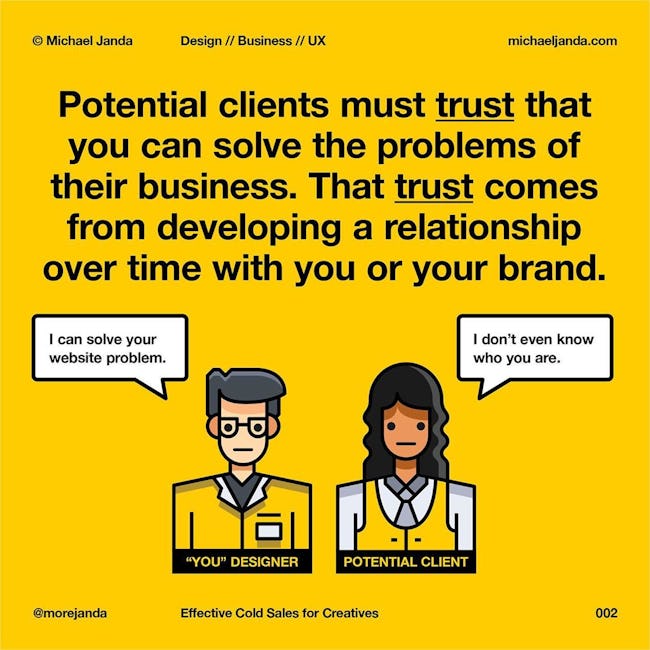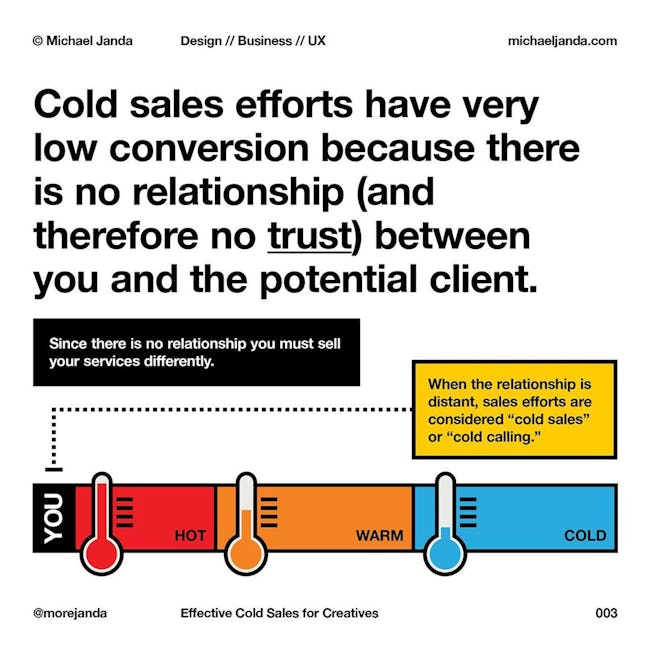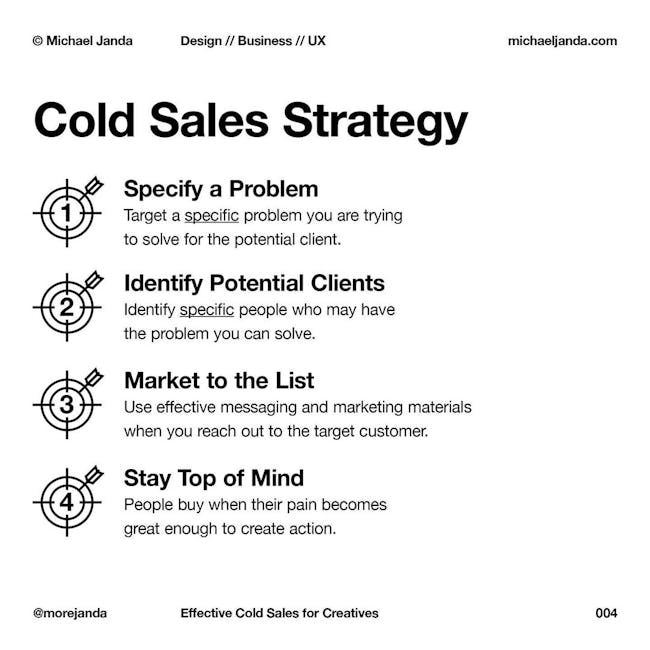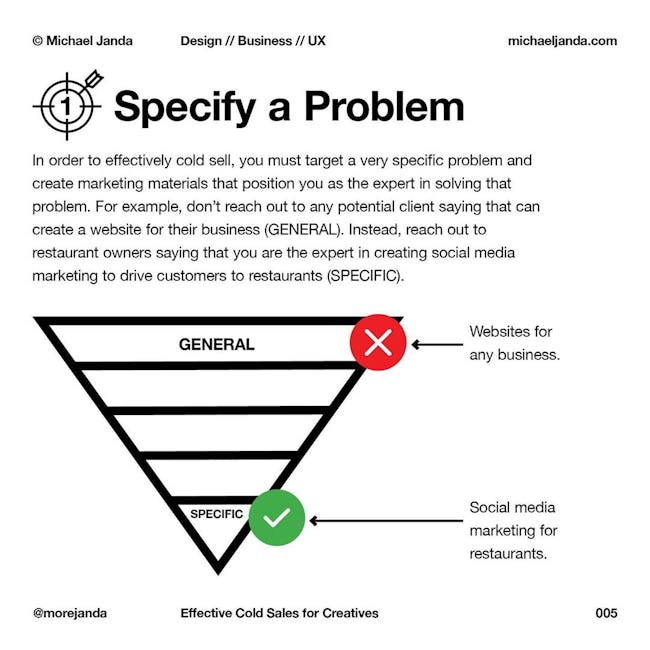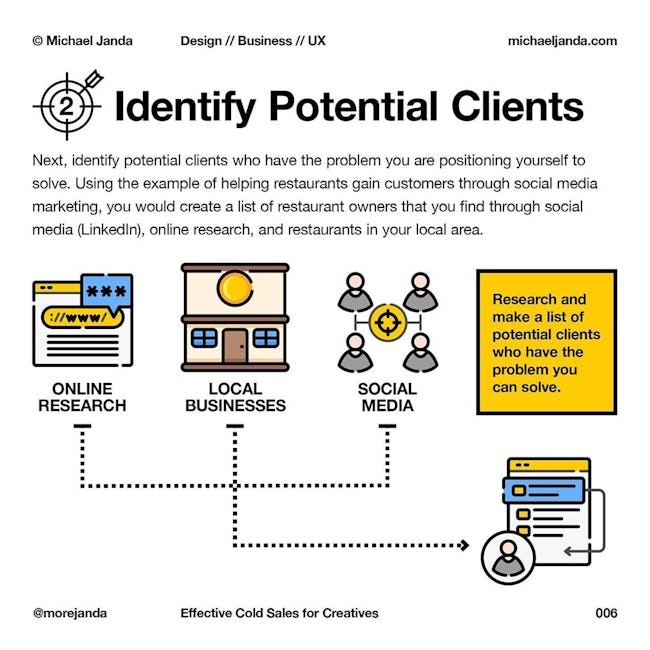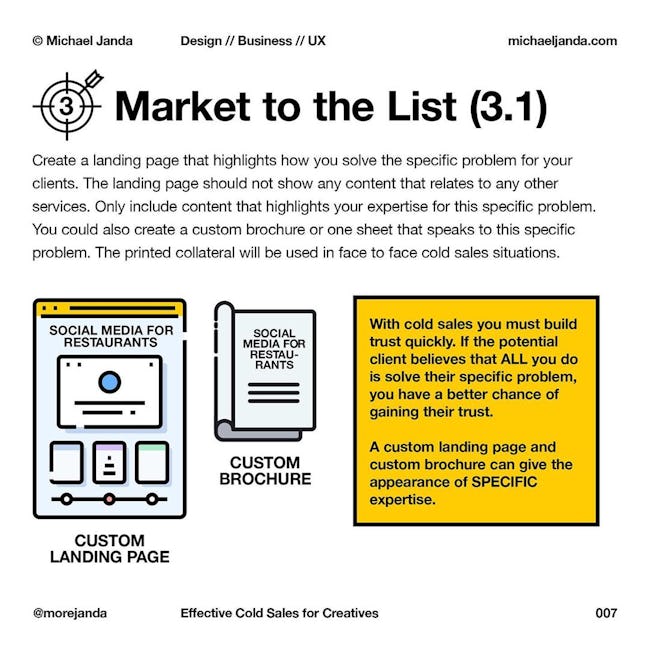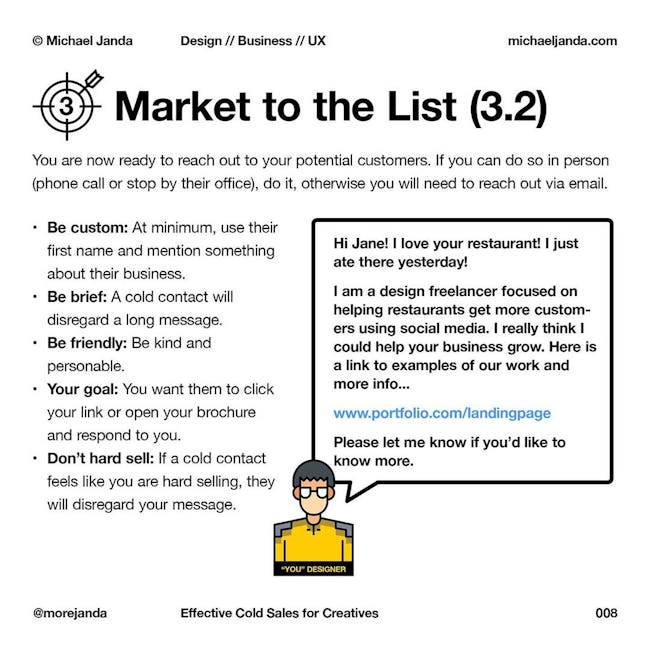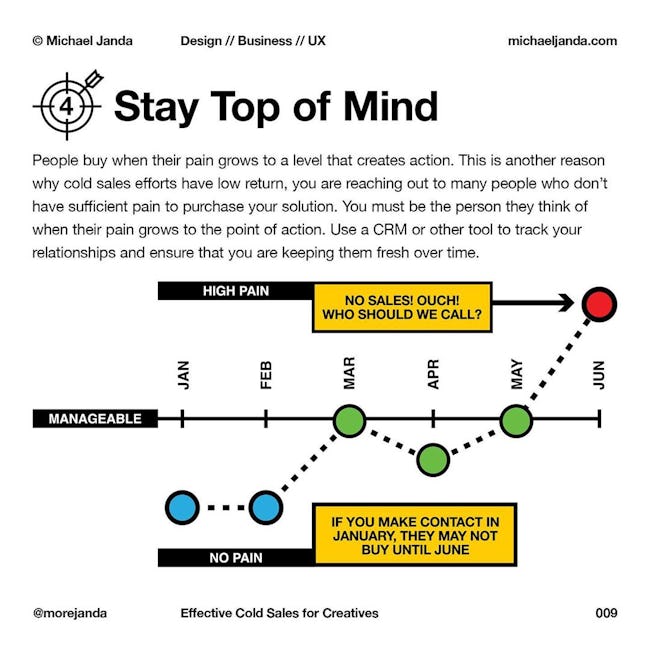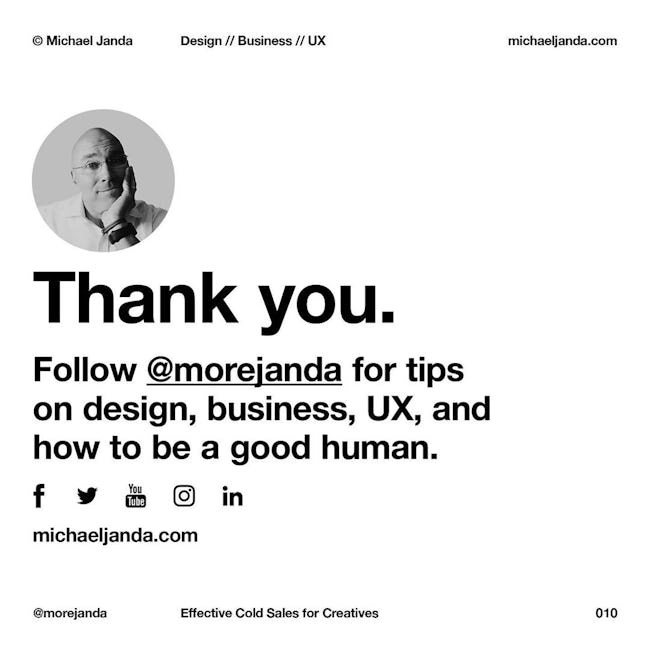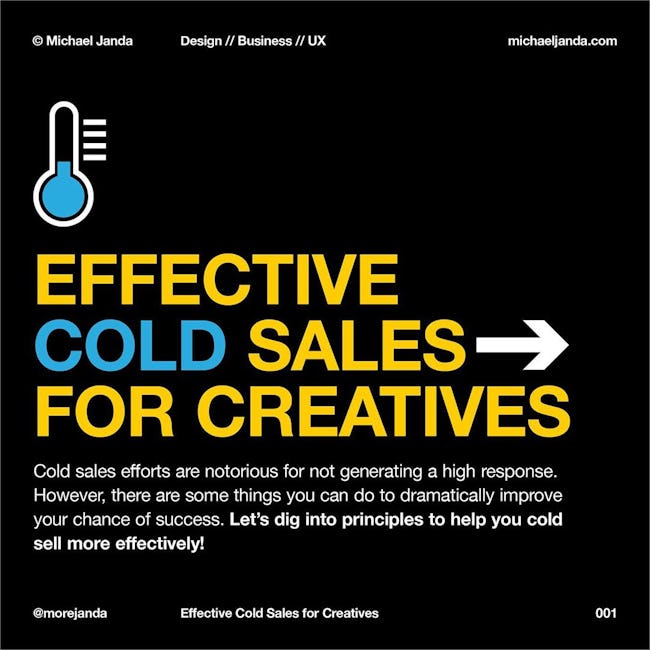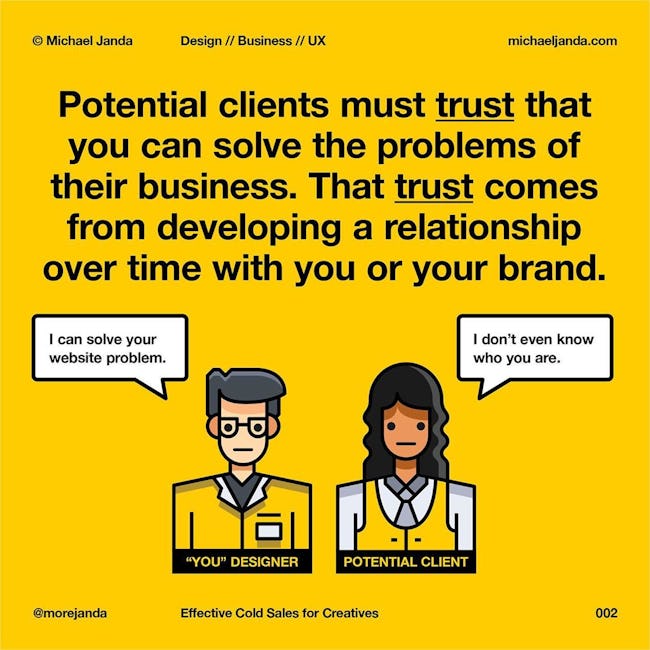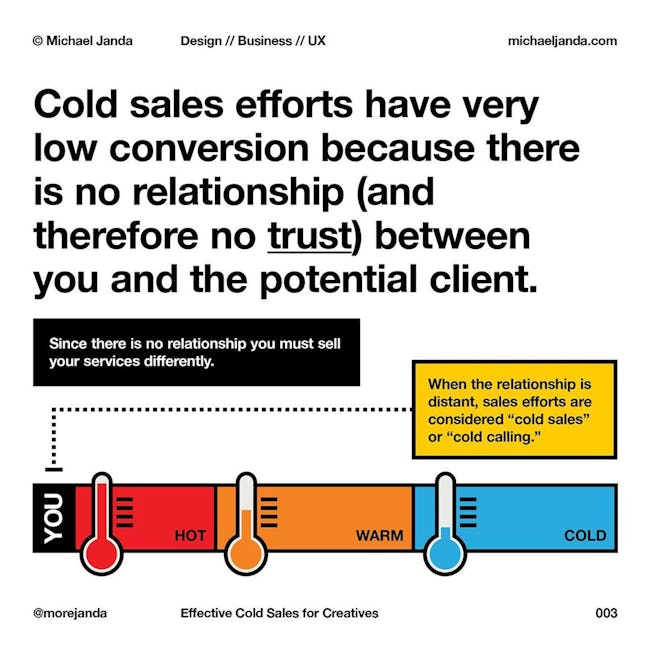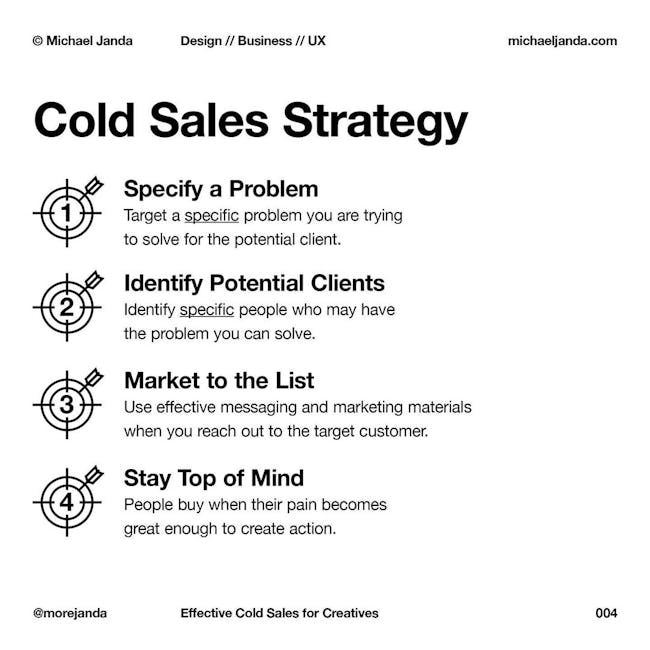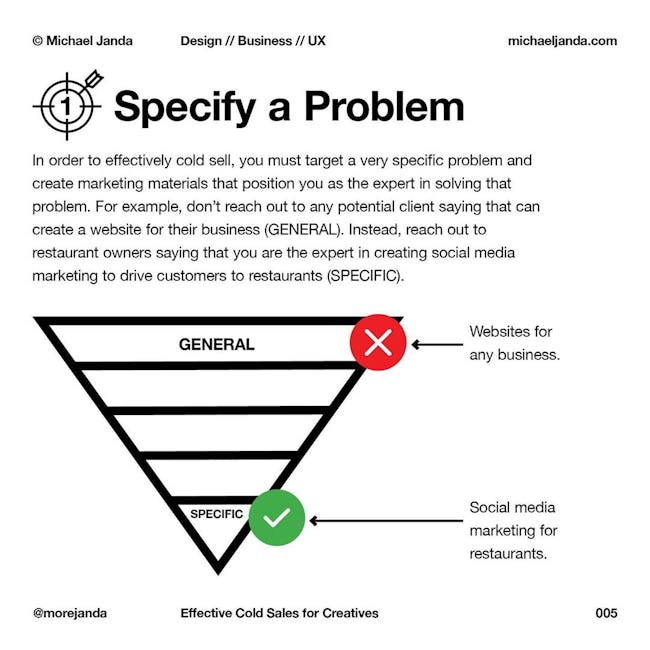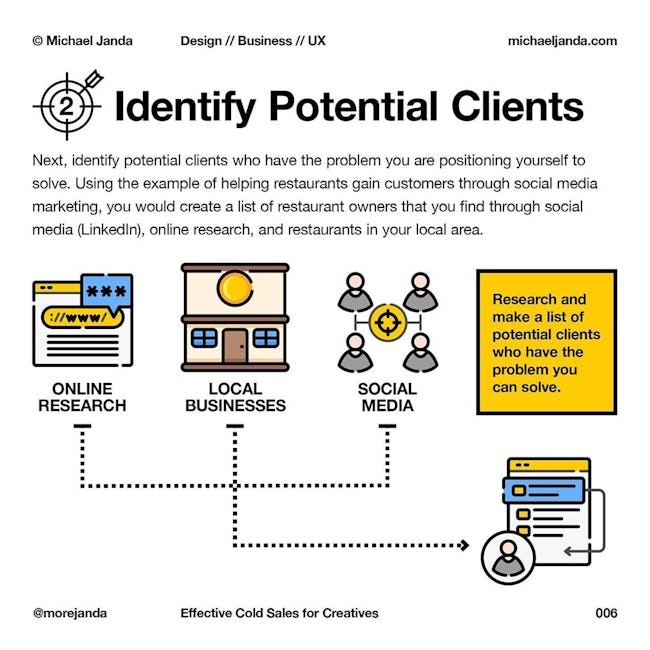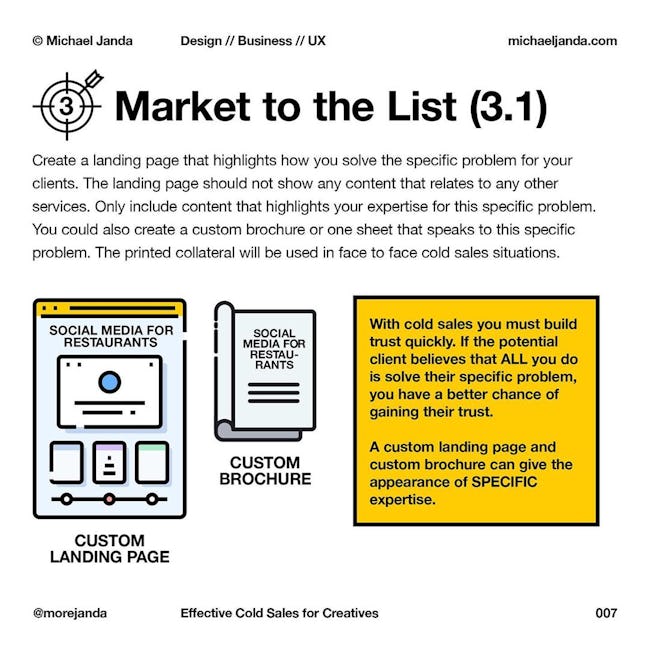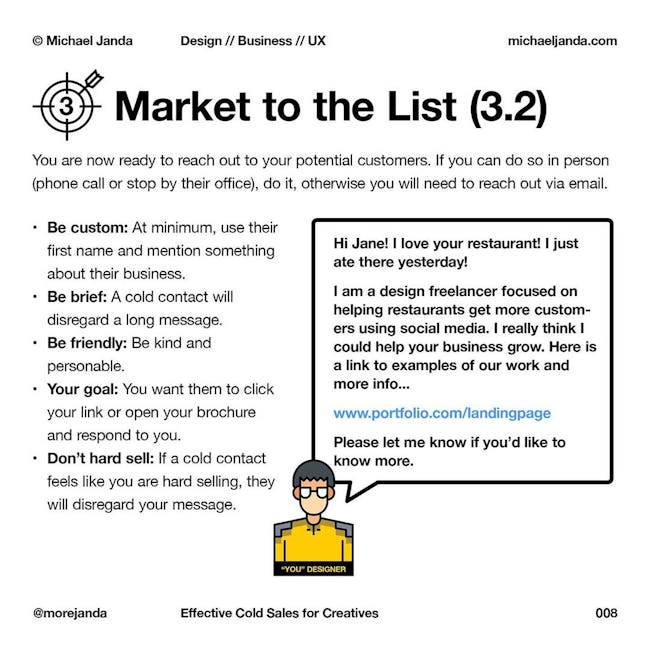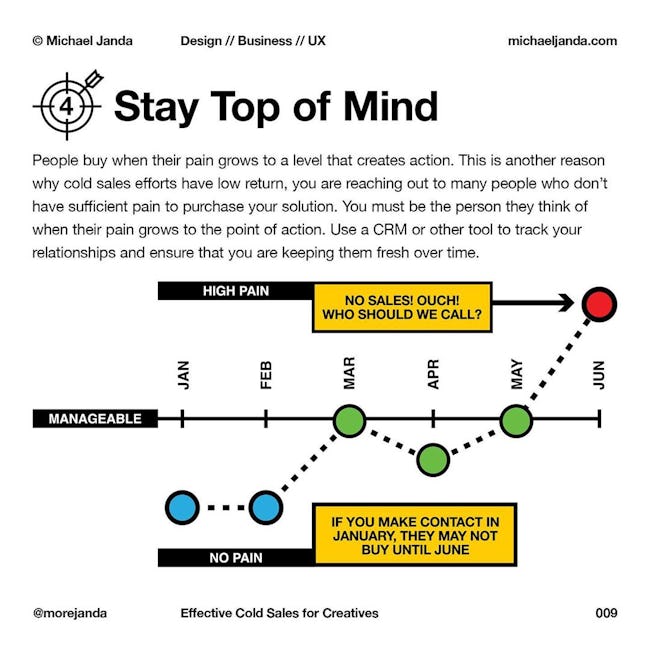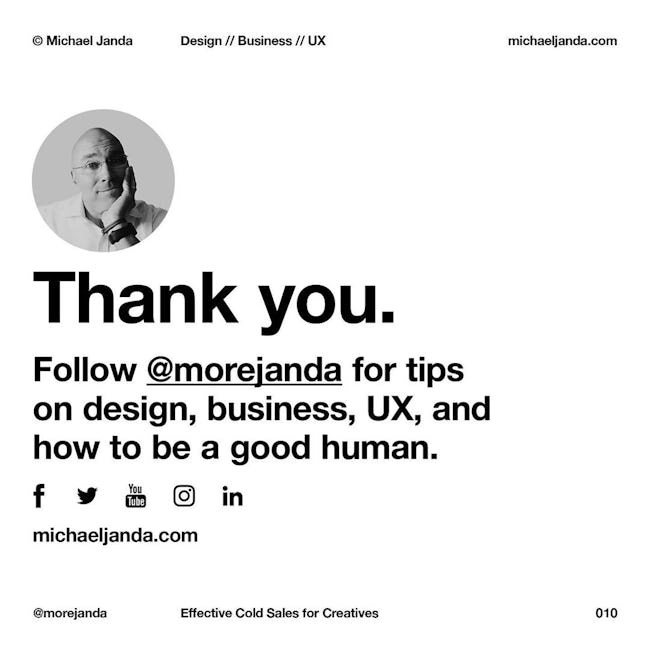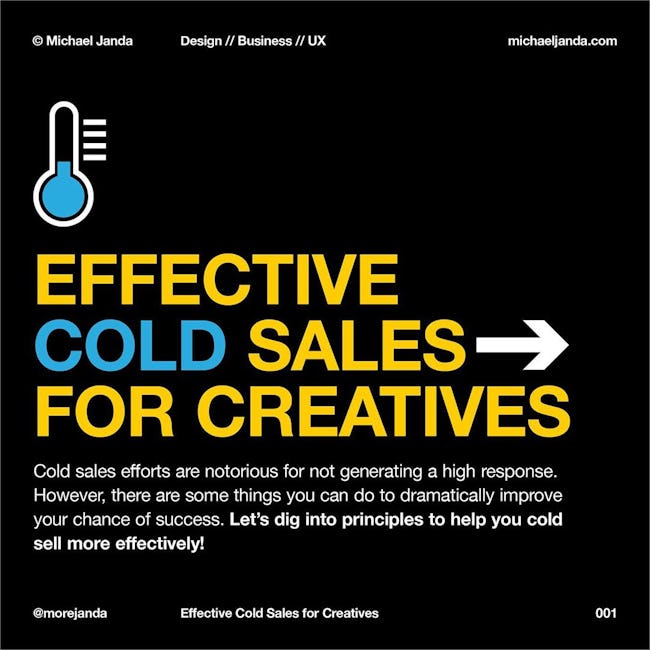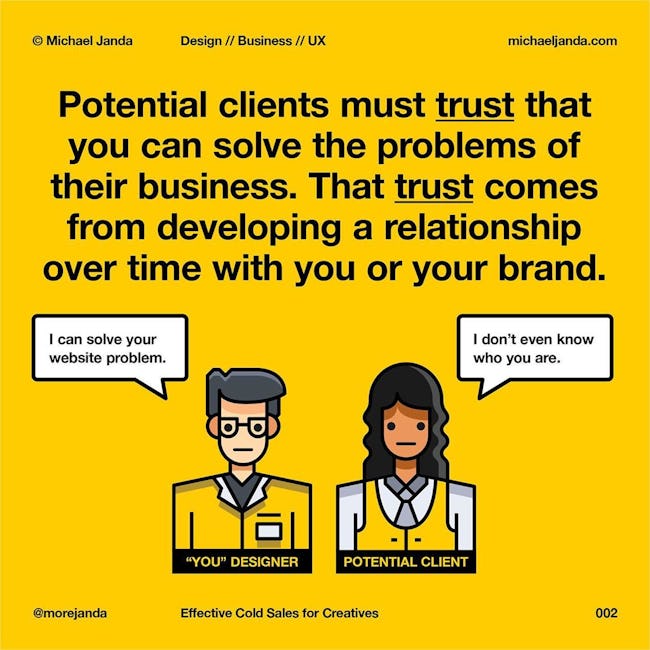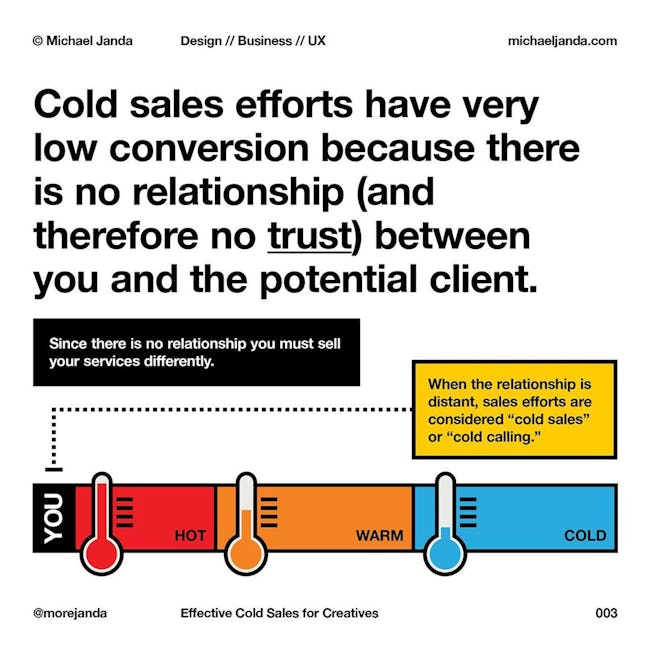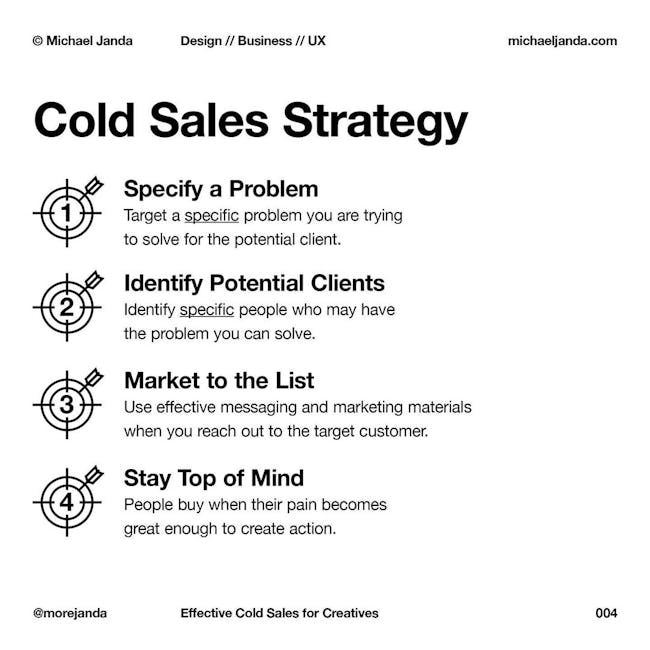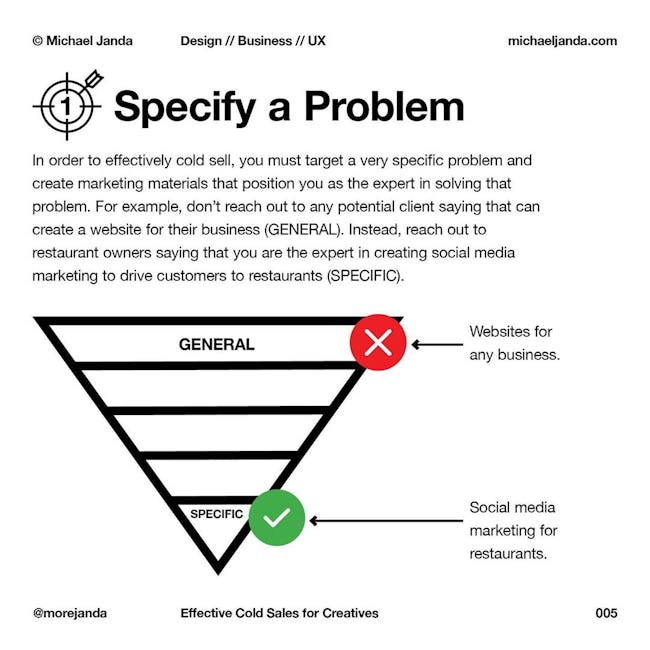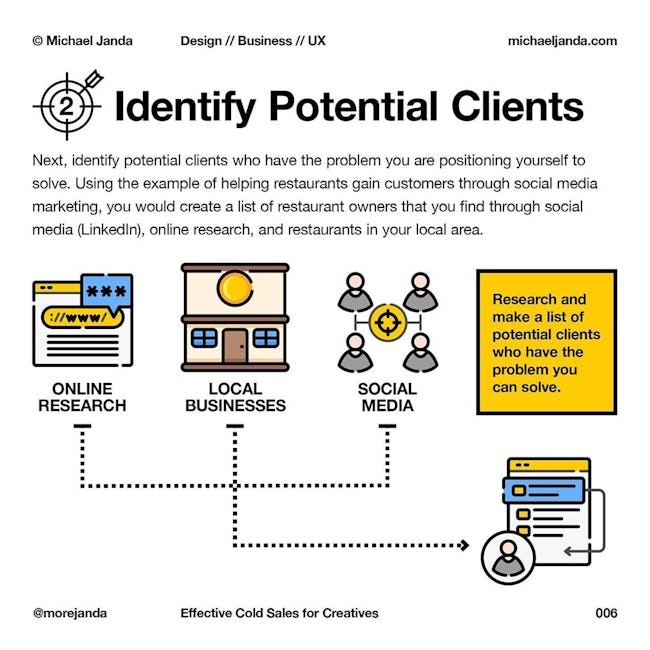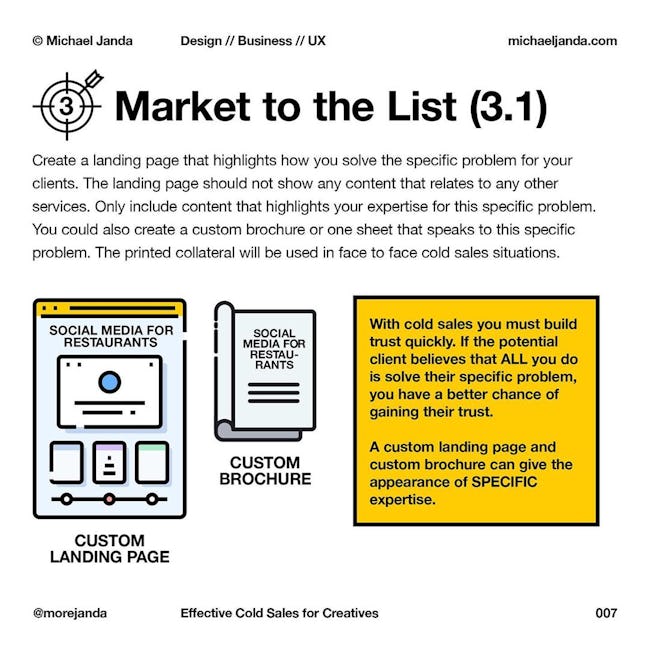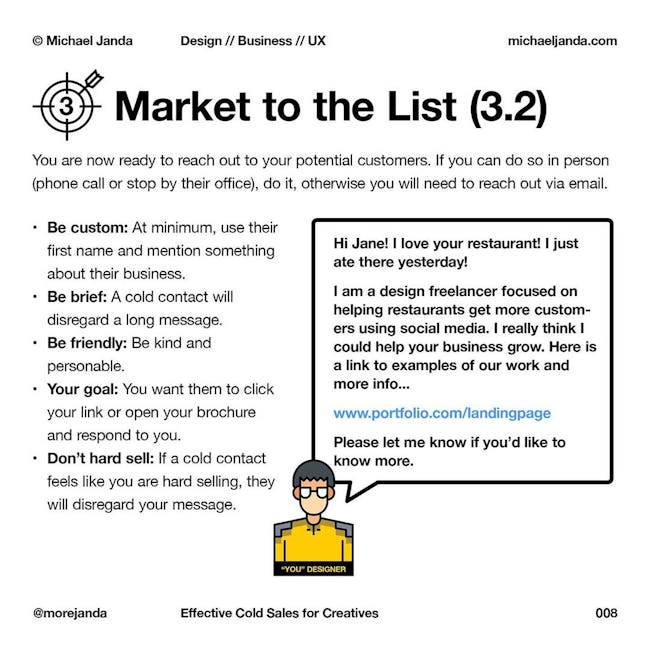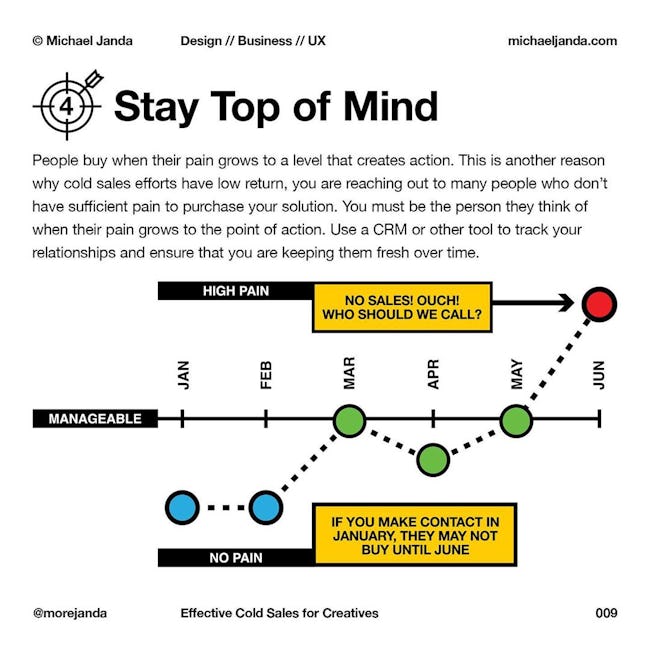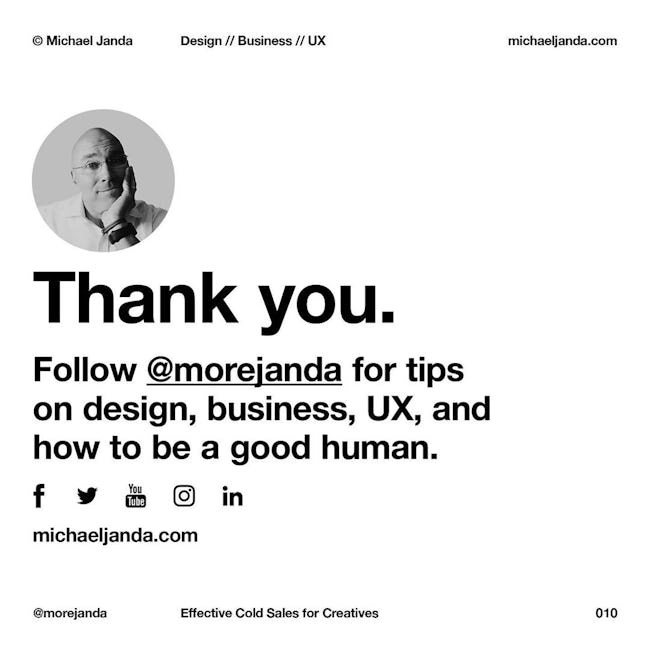 EFFECTIVE COLD SALES FOR CREATIVES
Cold sales efforts are notorious for not generating a high response. However, there are some things you can do to dramatically improve your chance of success. Let's dig into principles to help you cold sell more effectively!
Potential clients must trust that you can solve the problems of their business. That trust comes from developing a relationship over time with you or your brand.
Cold sales efforts have very low conversion because there is no relationship (and therefore no trust) between you and the potential client.
Cold Sales Strategy
Specify a Problem
Target a specific; problem you are trying to solve for the potential client.
Identify Potential Clients
Identify specific people who may have the problem you can solve.
Market to the List
Use effective messaging and marketing materials when you reach out to the target customer.
Stay Top of Mind
People buy when their pain becomes great enough to create action.
More booklets by Michael Janda
More Design booklets
Your recently viewed booklets
See all booklets