Booklet
Dumb Things To Say To A Designer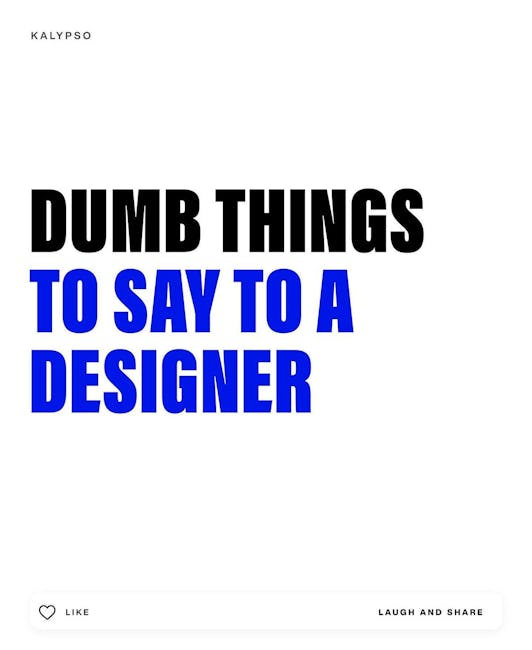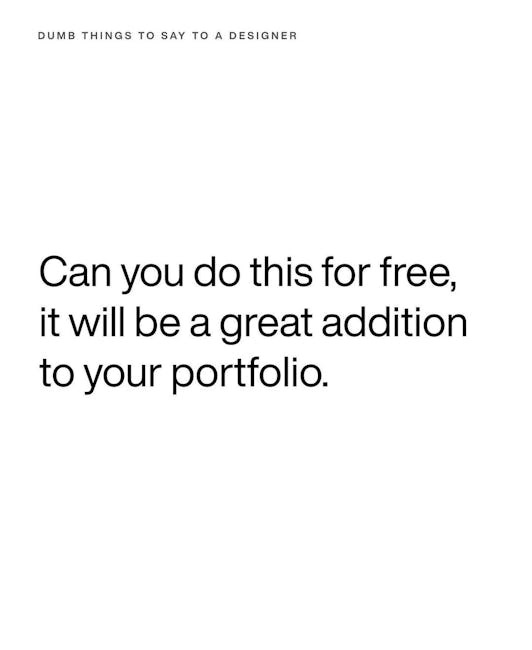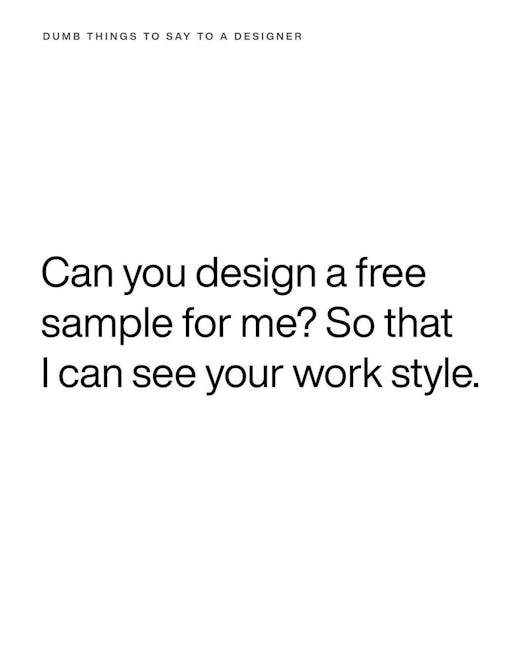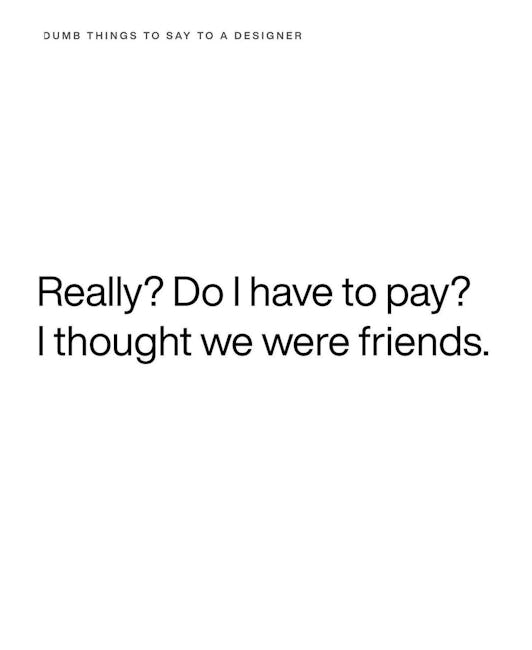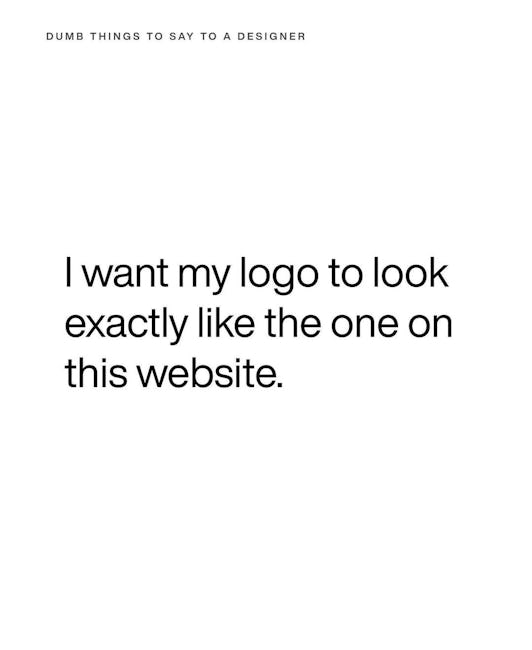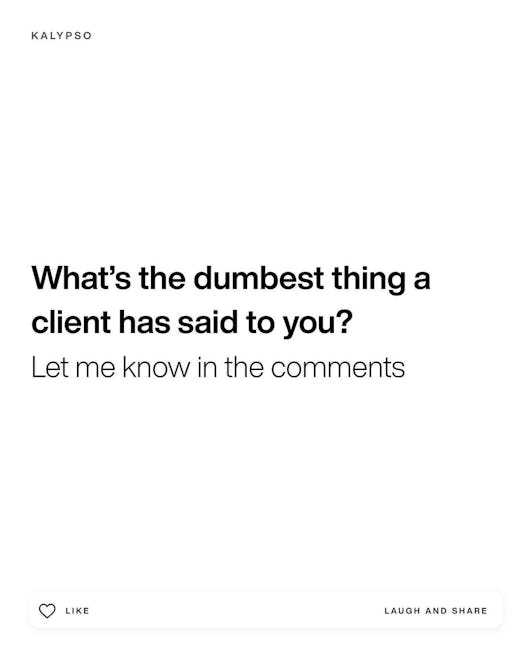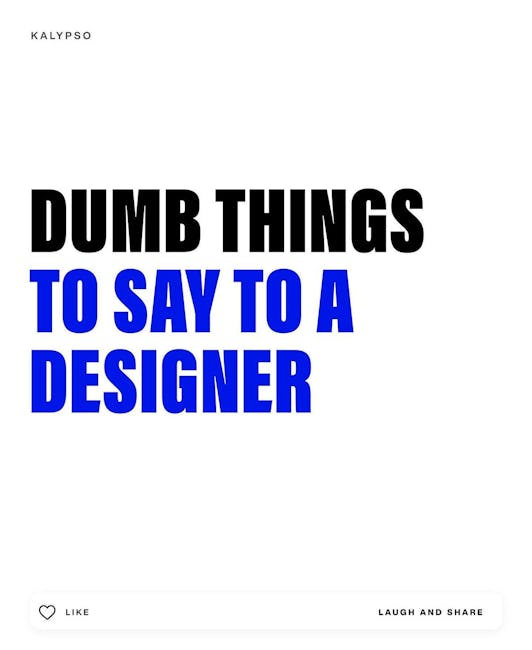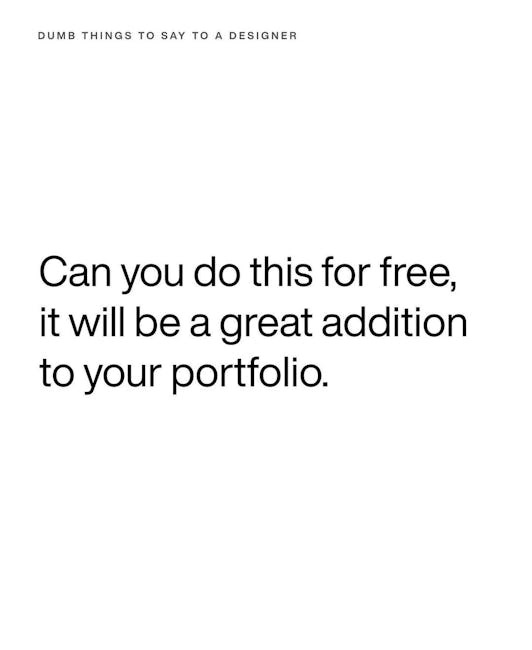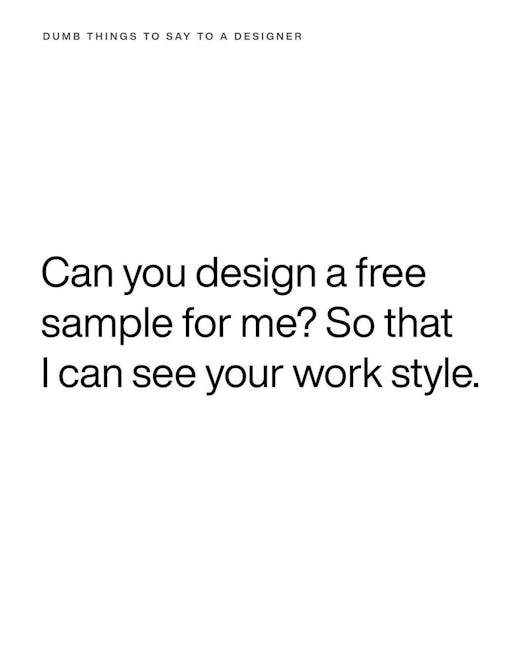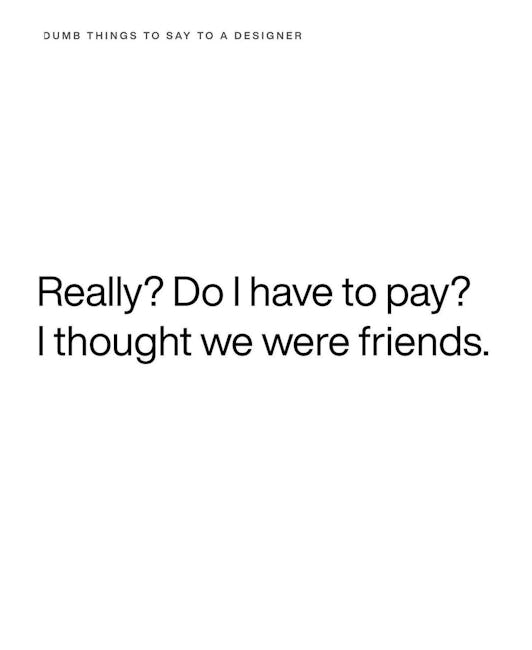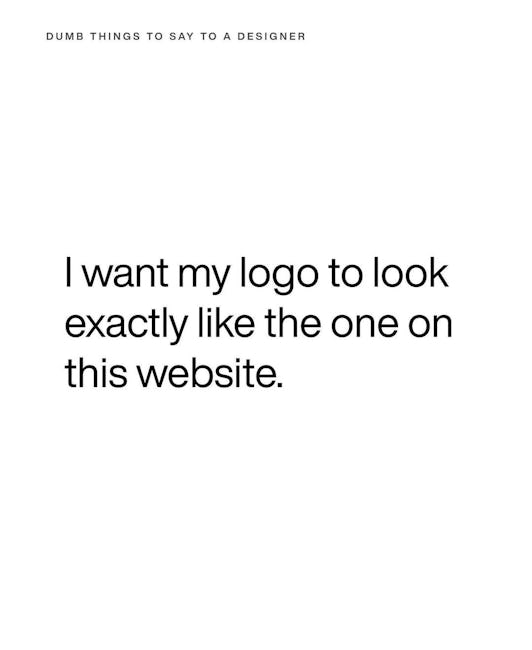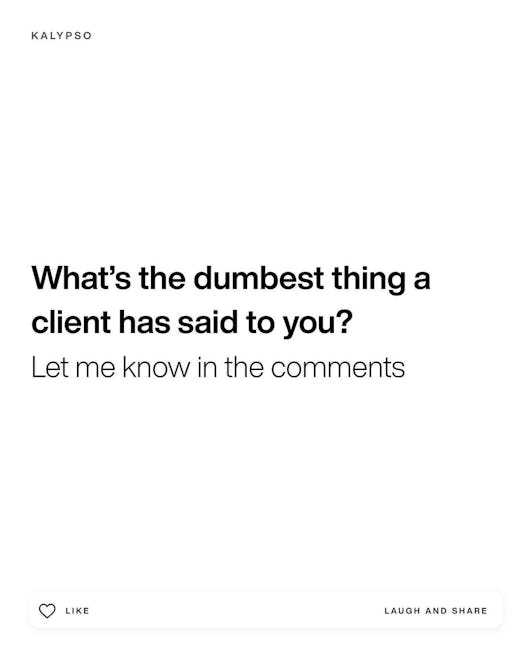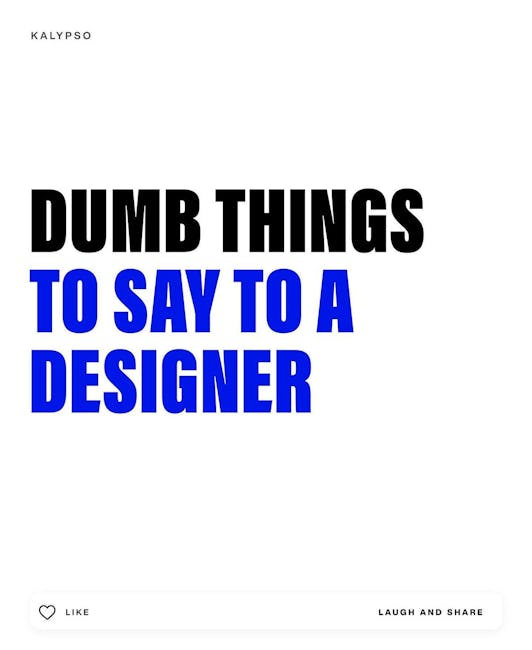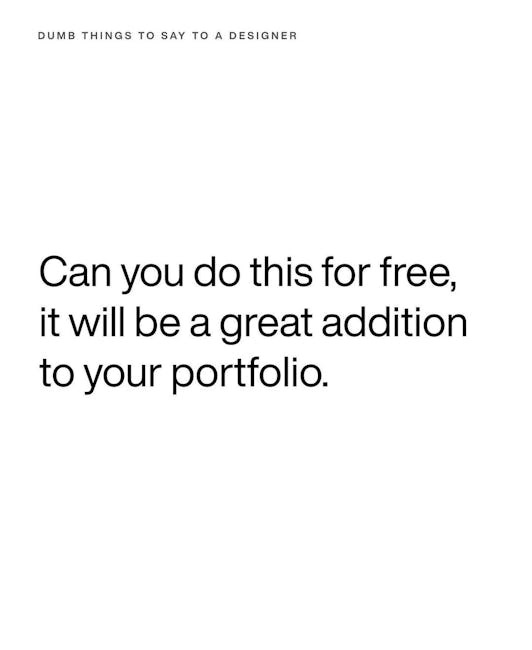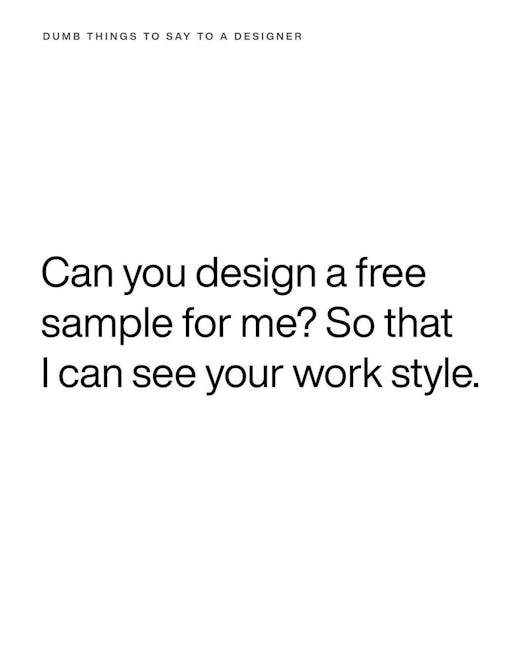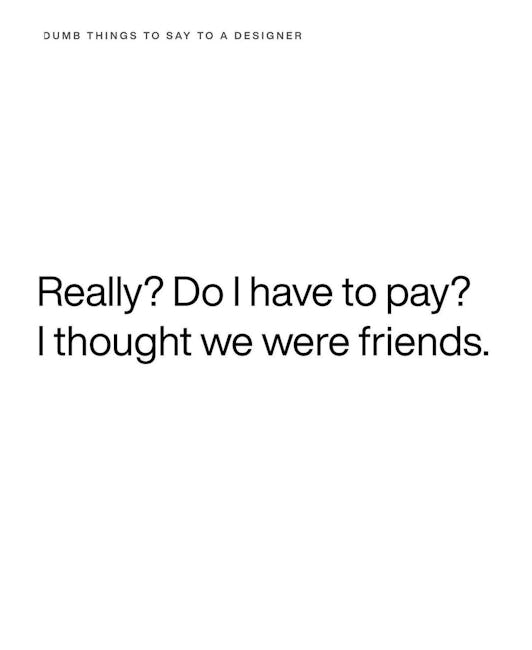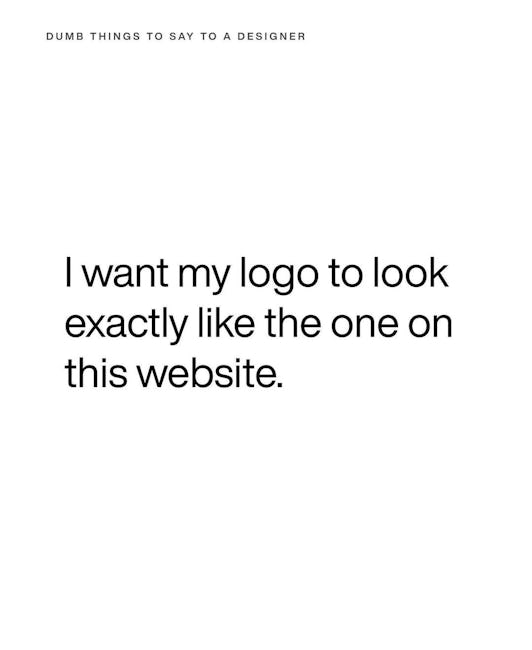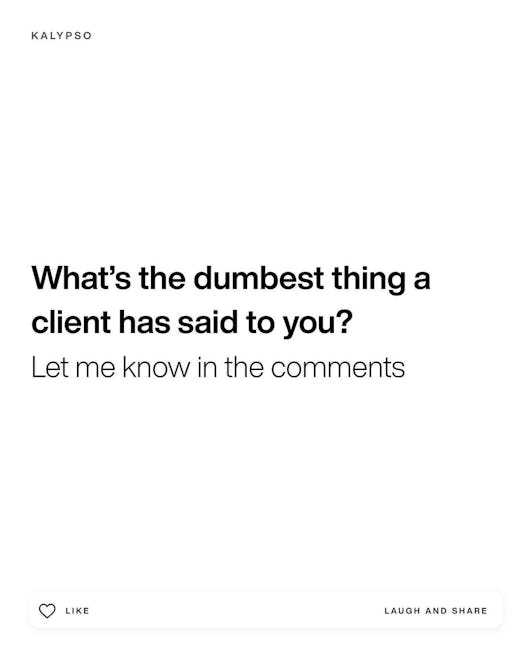 DUMB THINGS TO SAY TO A DESIGNER
Can you do this for free, it will be a great addition to your portfolio.
Is this your best price? I know someone who can do it for $$.
Can you design a free sample for me? So that I can see your work style.
Really? Do I have to pay? I thought we were friends.
I want my logo to look exactly like the one on this website.
What's the dumbest thing a client has said to you?
Let me know in the comments
More booklets by kalypso
More Design booklets
Your recently viewed booklets
See all booklets