Booklet
Don't Focus on Clients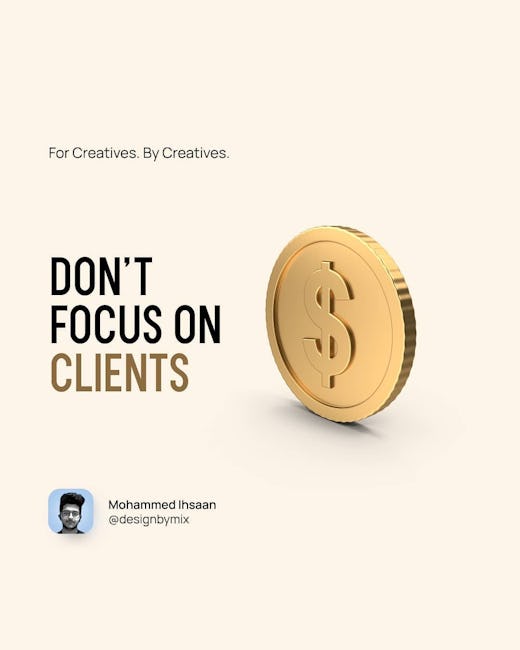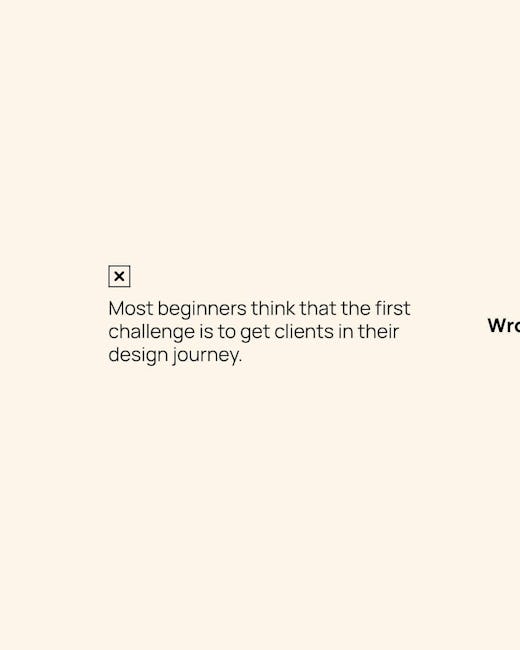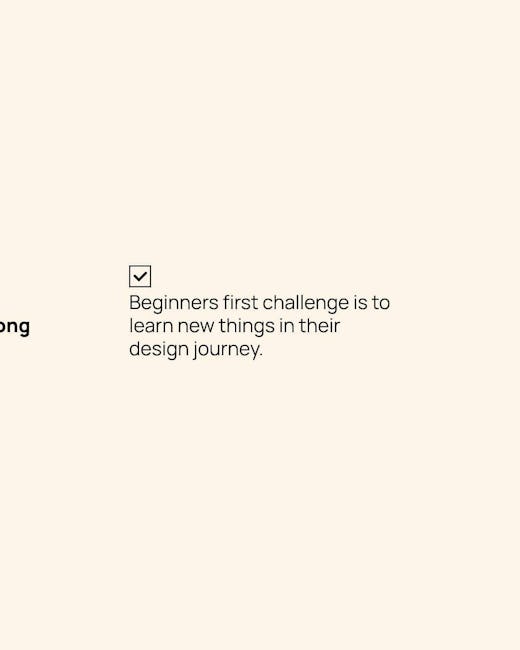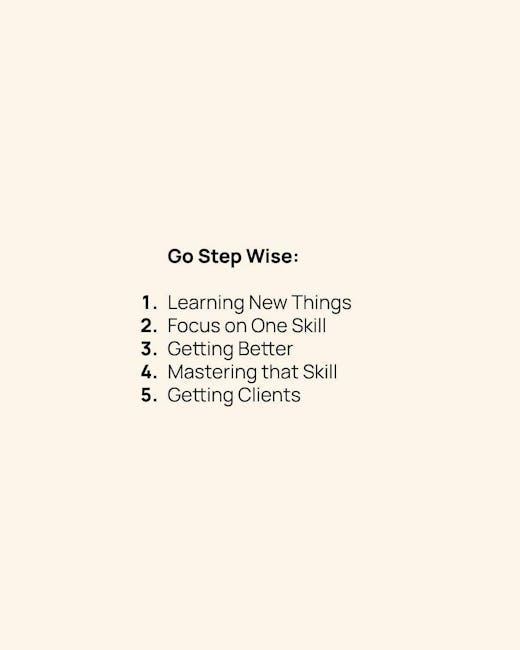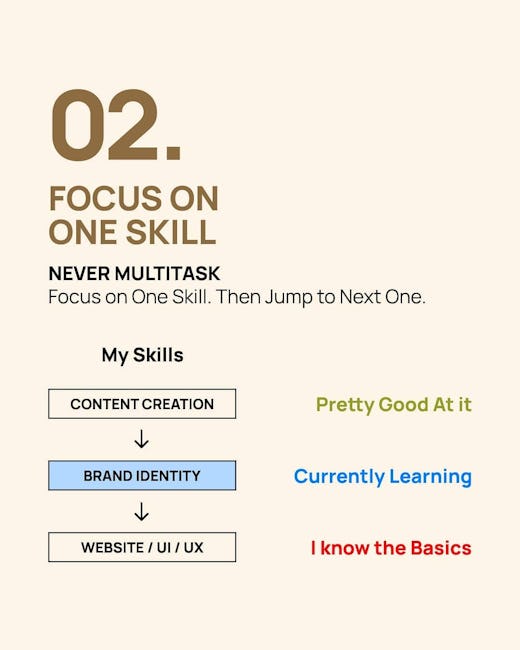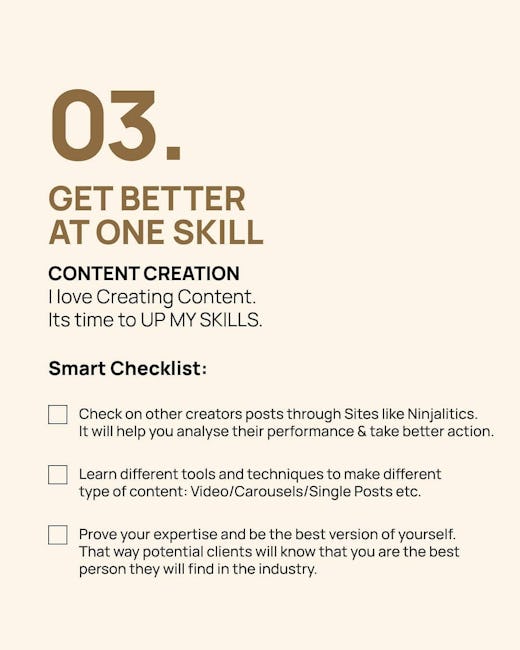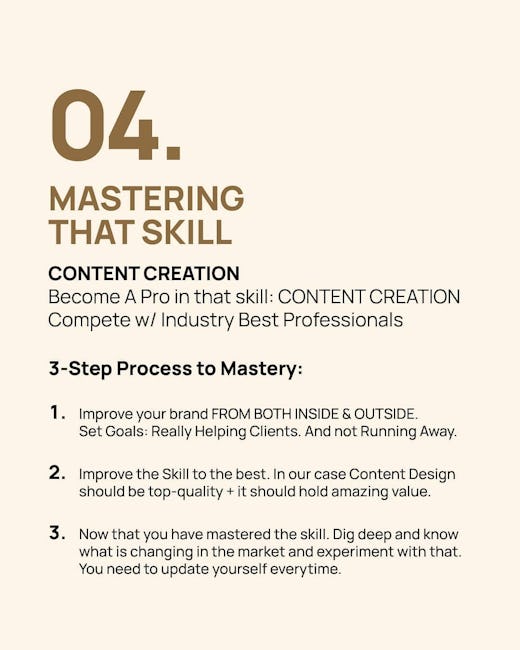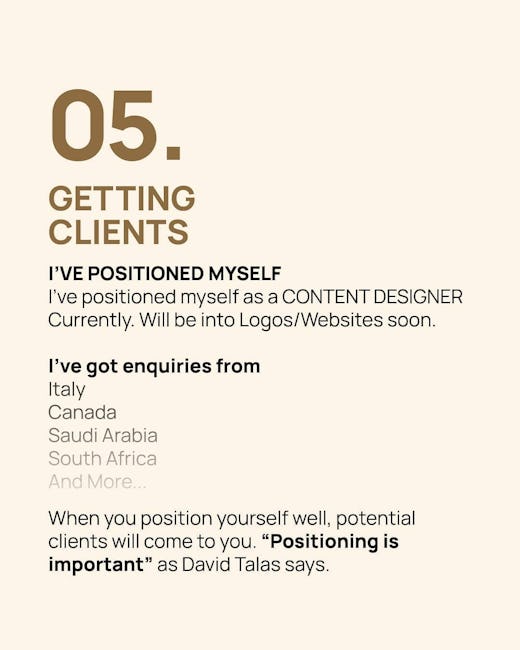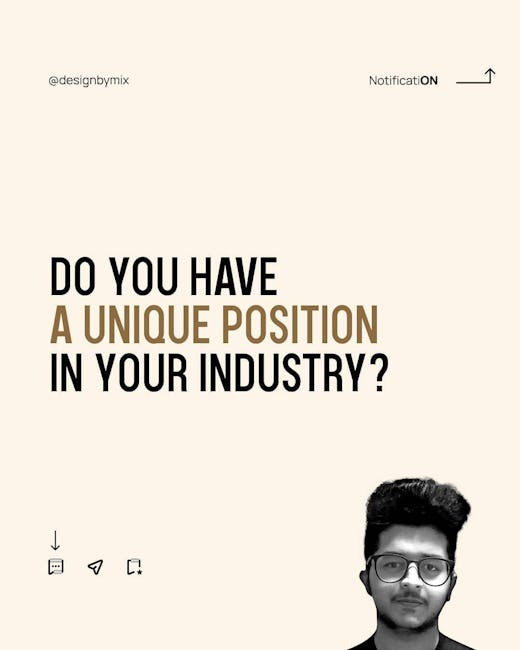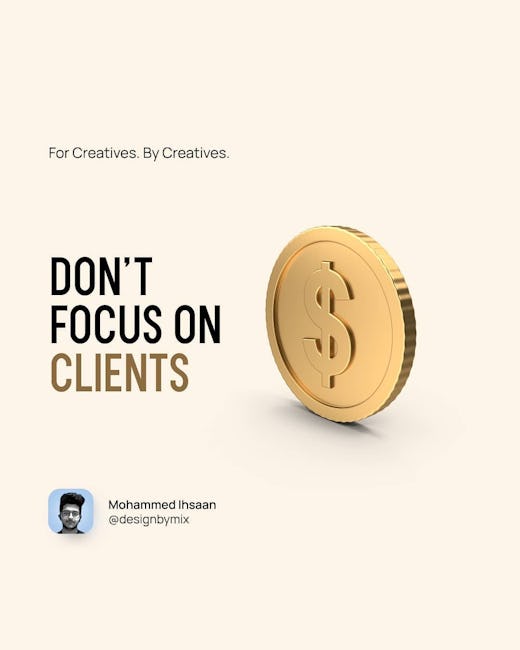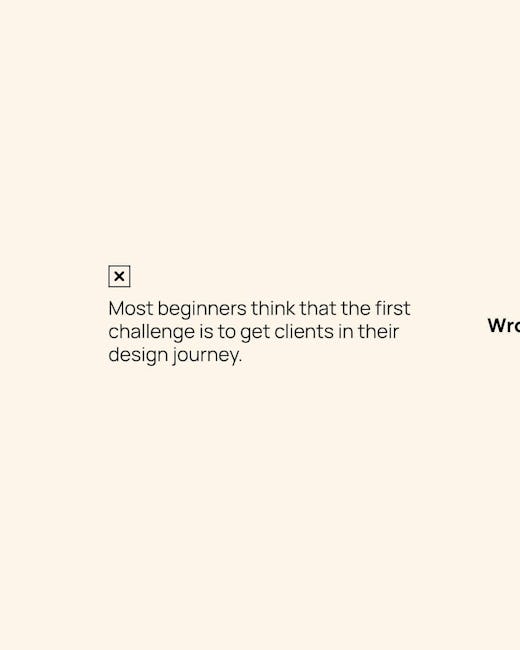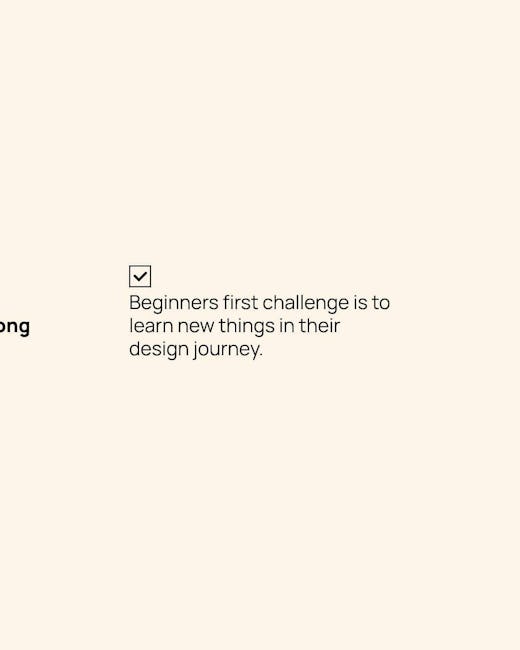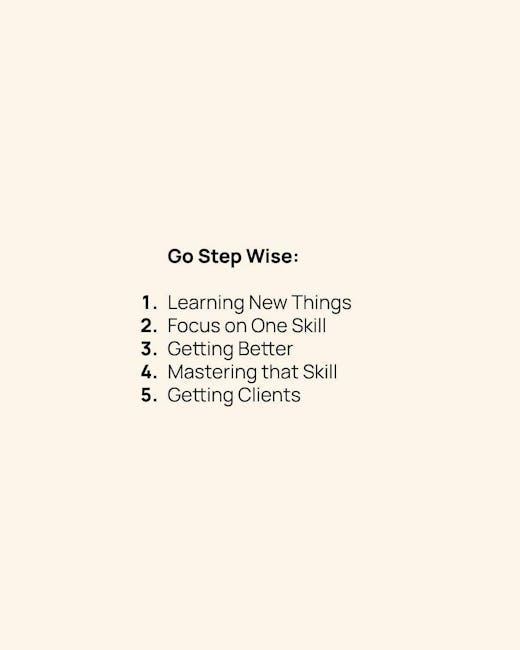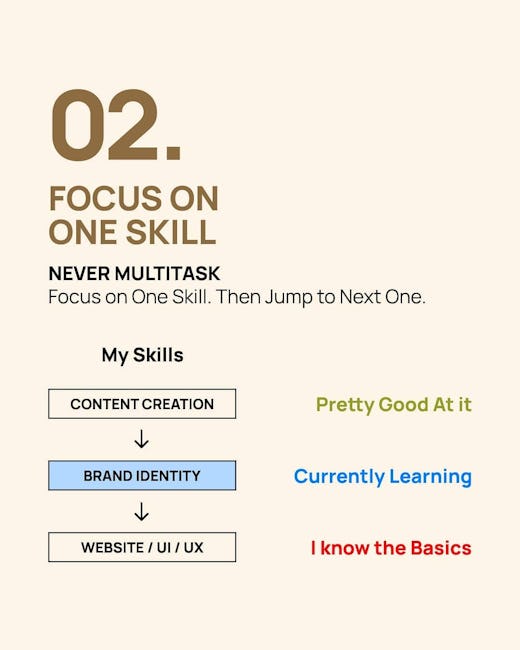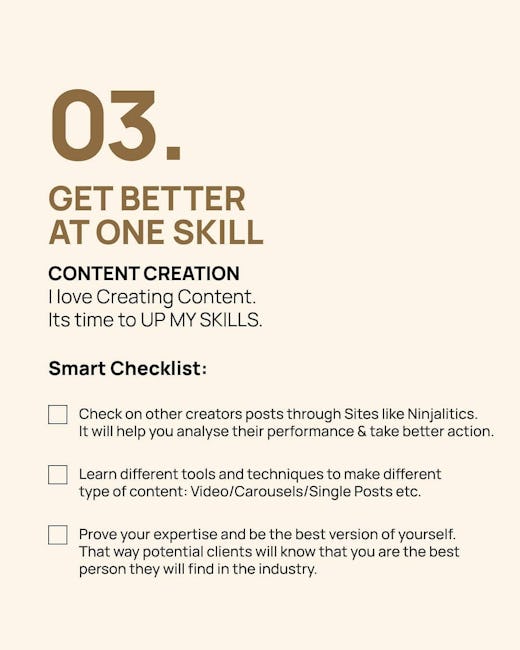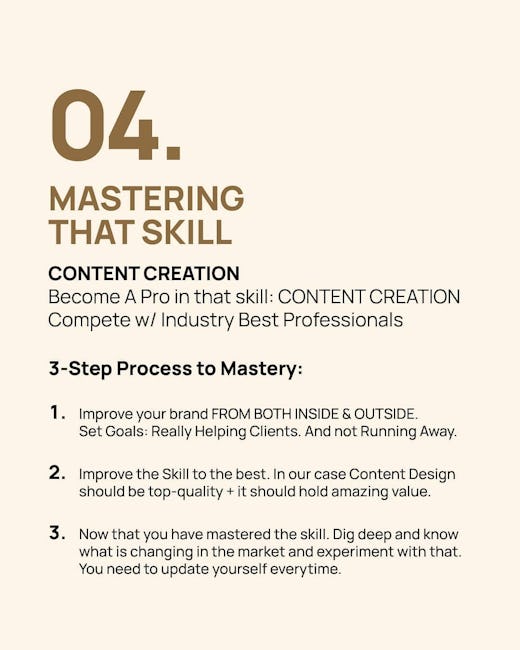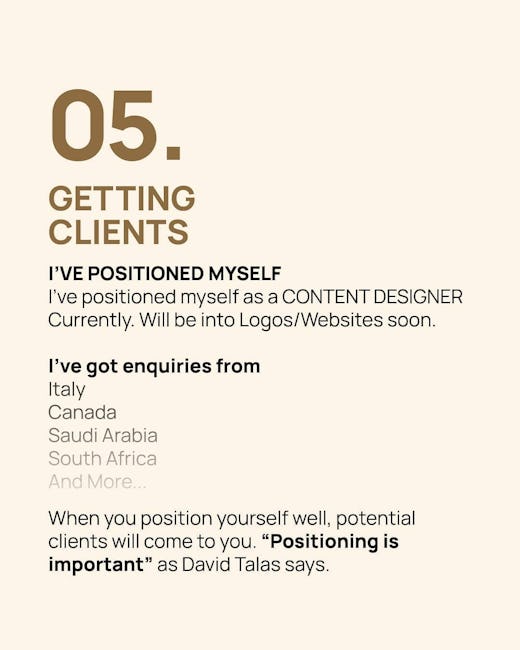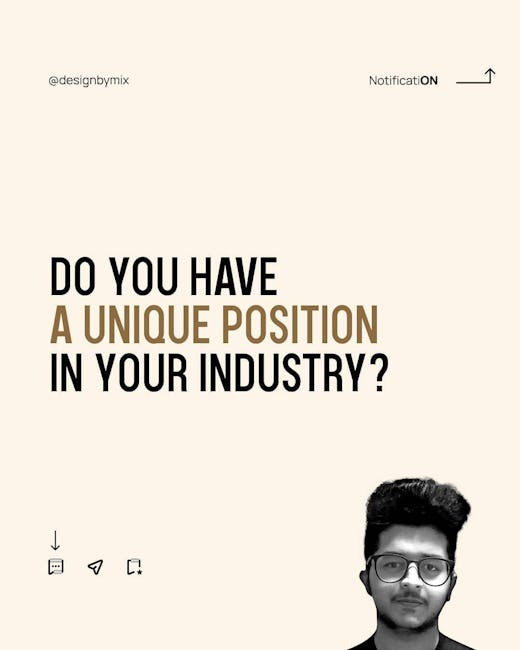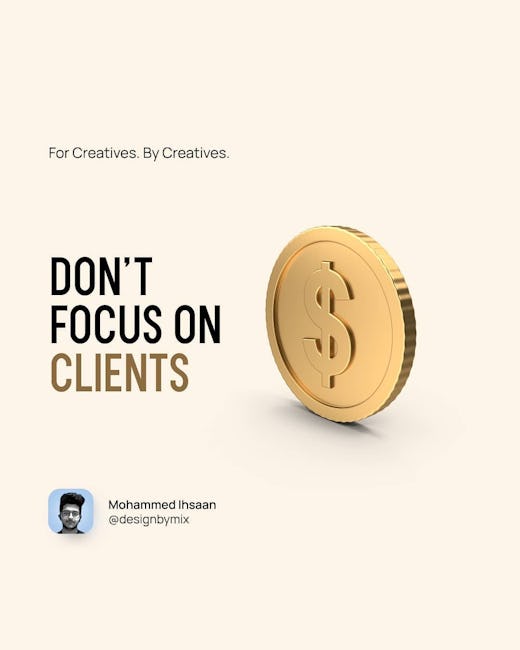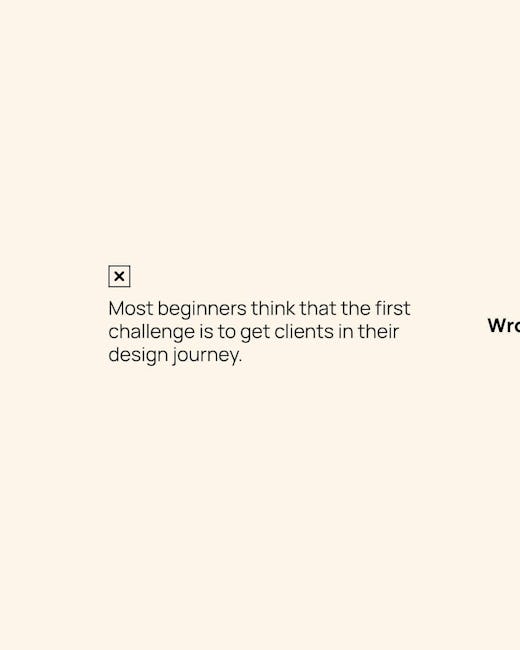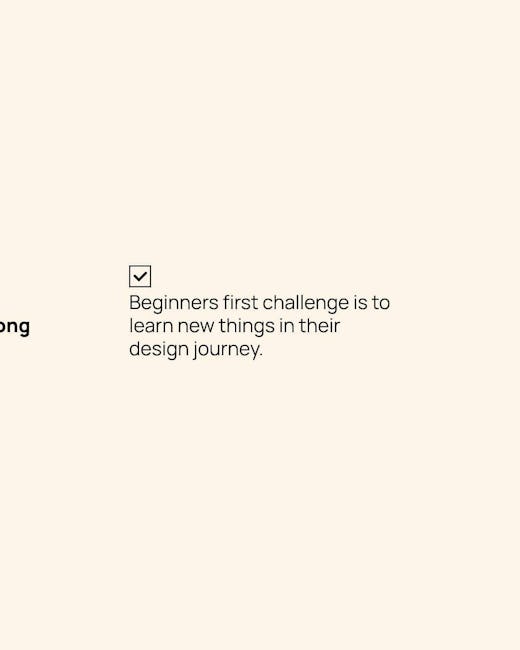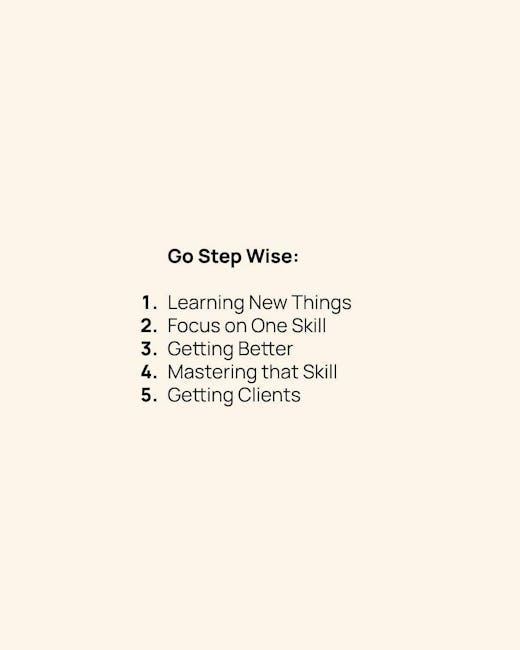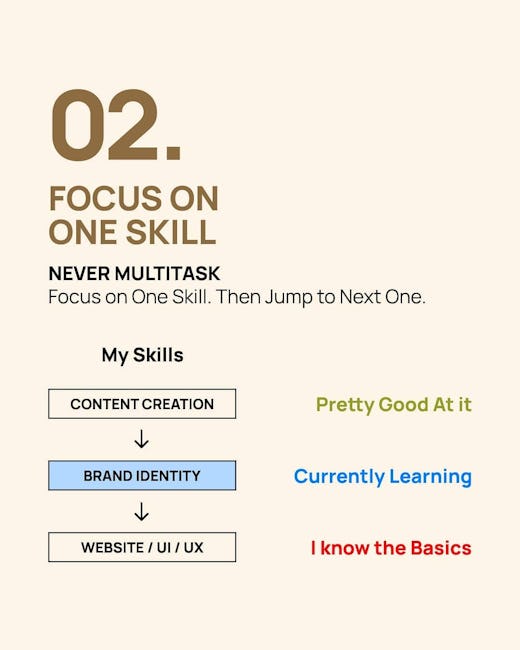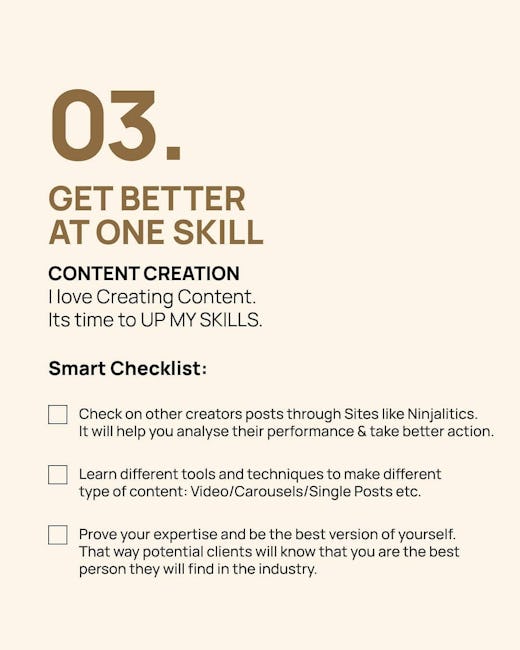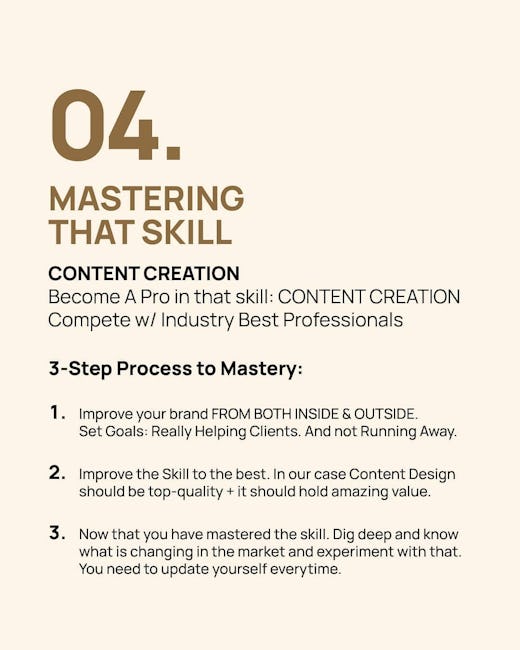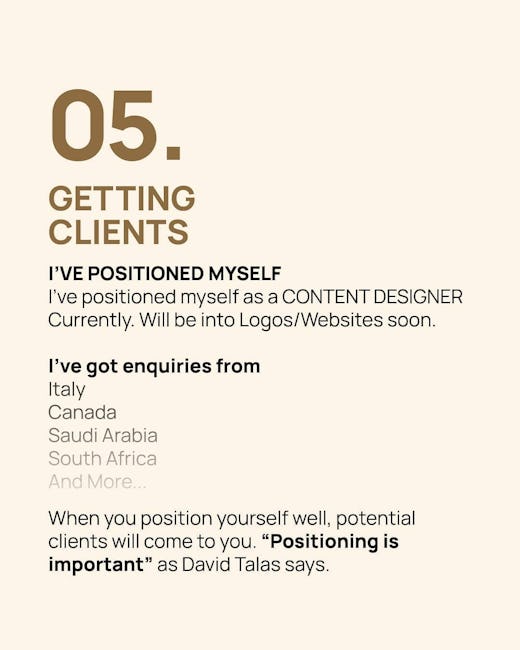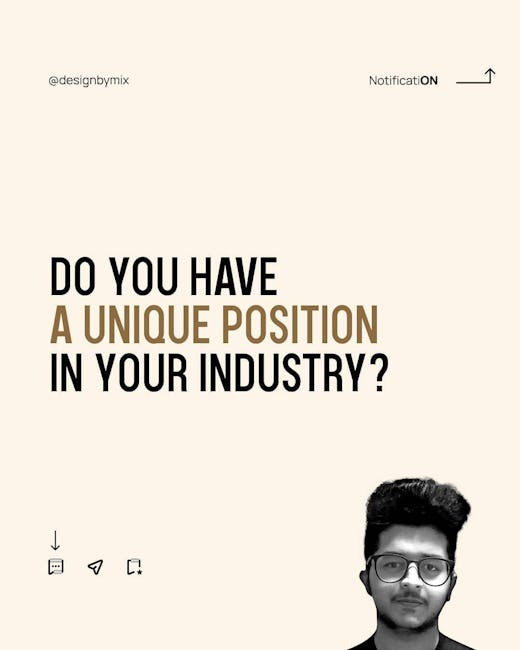 Don't Focus on Clients
✕ Most beginners think that the first challenge is to get clients in their design journey.
✓ Beginners first challenge is to learn new things in their design journey.
Go Step Wise:
Learning New Things
Focus on One Skill
Getting Better
Mastering that Skill
Getting Clients
LEARNING NEW THINGS
I TRIED MOST OF THESE:
Fashion Design
UI UX Design
Product Des. & Engr.
Brand Identity
Packaging
3D Visualizer
Animation
Visual Graphics
FOCUS ON ONE SKILL
NEVER MULTITASK
Focus on One Skill. Then Jump to Next One.
GET BETTER AT ONE SKILL
CONTENT CREATION
I love Creating Content. Its time to UP MY SKILLS.
Smart Checklist:
Check on other creators posts through Sites like Ninjalitics. It will help you analyse their performance & take better action.
Learn different tools and techniques to make different type of content: Video/Carousels/Single PostS etc.
Prove your expertise and be the best version of yourself.
That way potential clients will know that you are the best person they will find in the industry.
MASTERING THAT SKILL
CONTENT CREATION
Become A Pro in that skill: CONTENT CREATION
Compete w/ Industry Best Professionals
3-Step Process to Mastery:
Improve your brand FROM BOTH INSIDE & OUTSIDE. Set Goals: Really Helping Clients. And not Running Away.
Improve the Skill to the best. In our case Content Design should be top-quality + it should hold amazing value.
Now that you have mastered the skill. Dig deep and know what is changing in the market and experiment with that.
You need to yourself everytime.
GETTING CLIENTS
I'VE POSITIONED MYSELF
I've positioned myself as a CONTENT DESIGNER
Currently. Will be into Logos/Websites soon.
I've got enquiries from
Italy
Canada
Saudi Arabia
South Africa
When you position yourself well, potential clients will come to you. "Positioning is important" as David Talas says.
More booklets by Mohammed
More Design booklets
Your recently viewed booklets
See all booklets