Booklet
Do You Know The Business Value Of UX Design?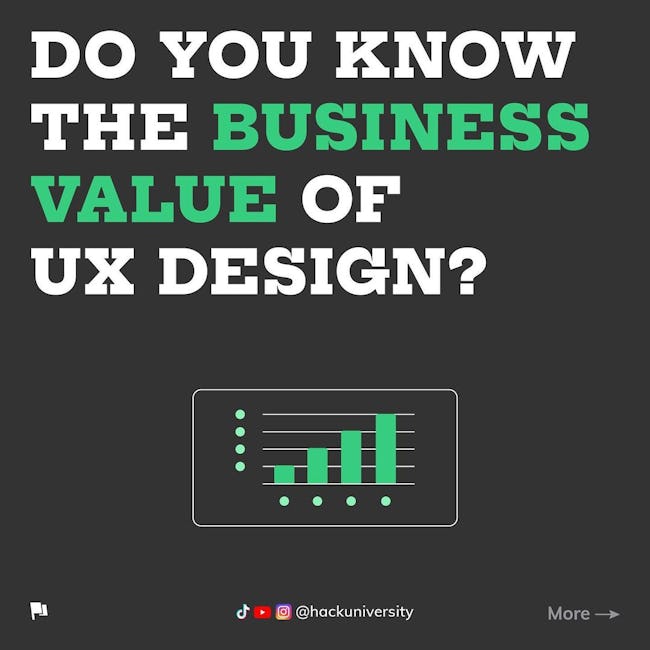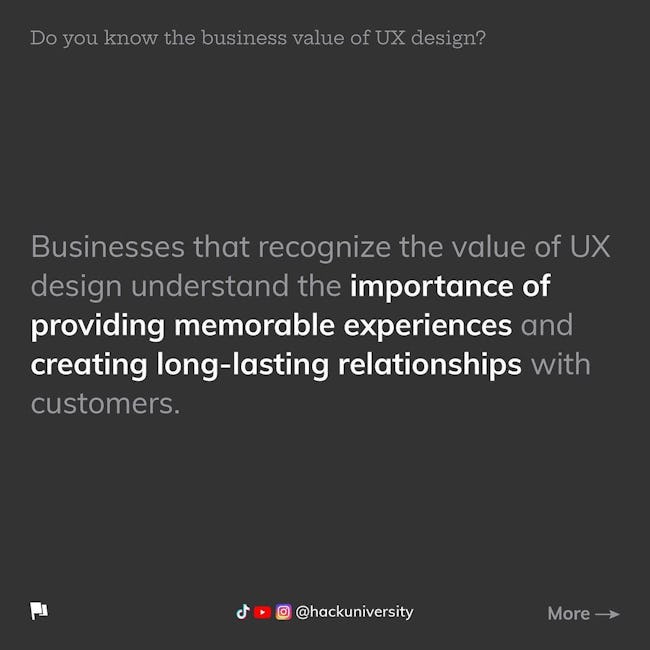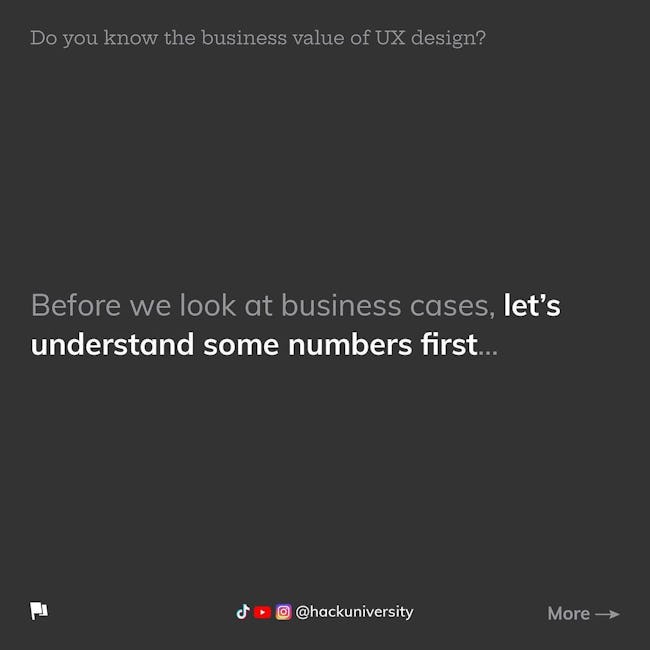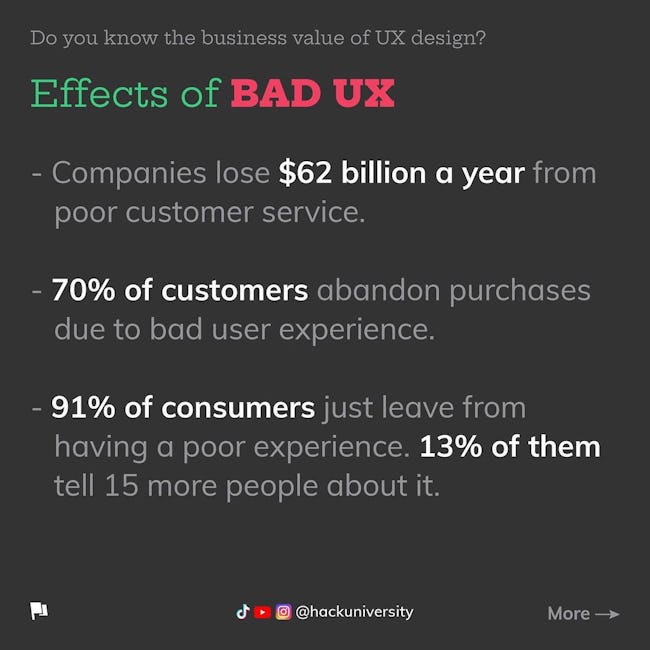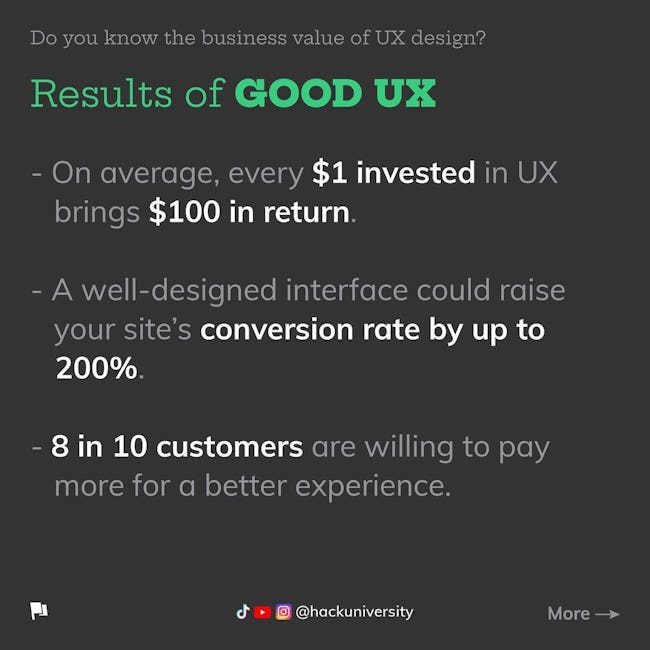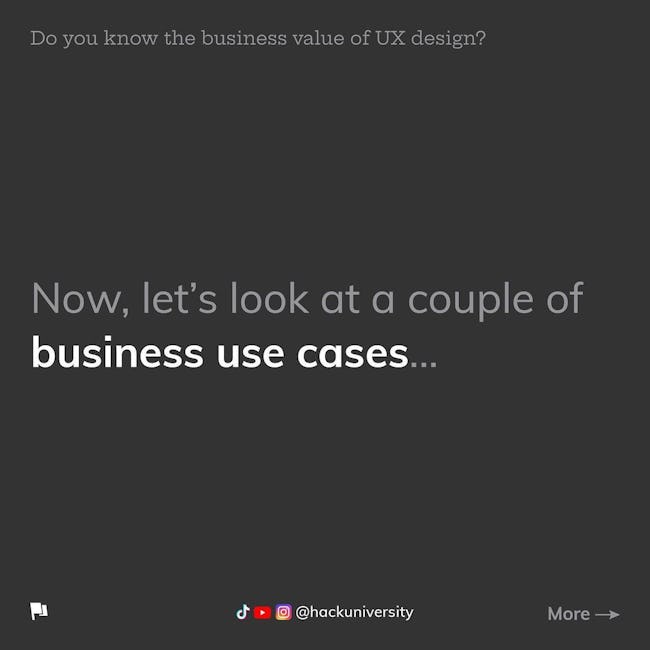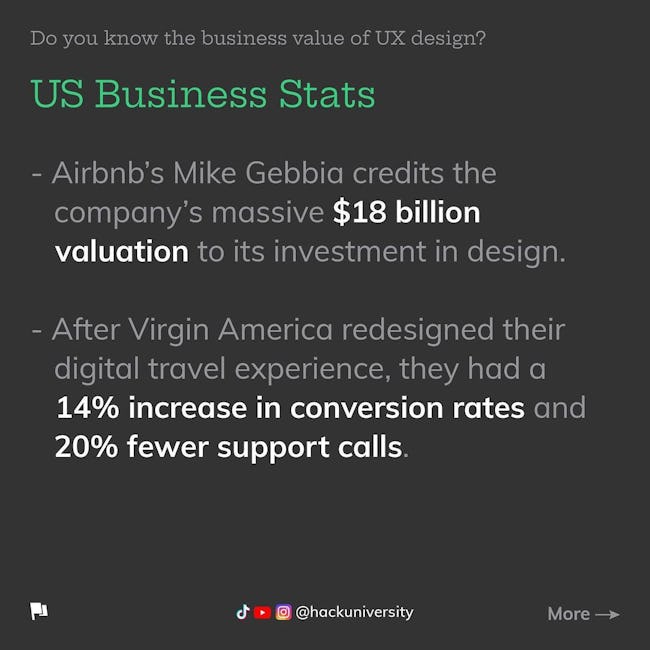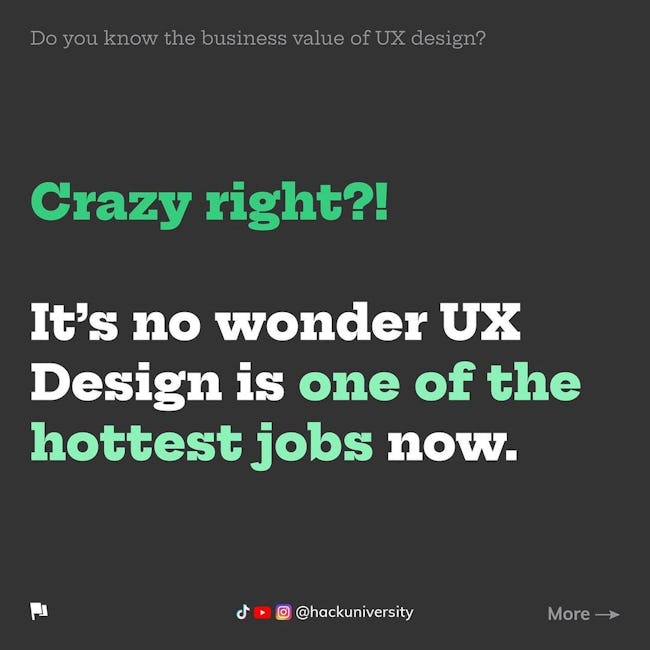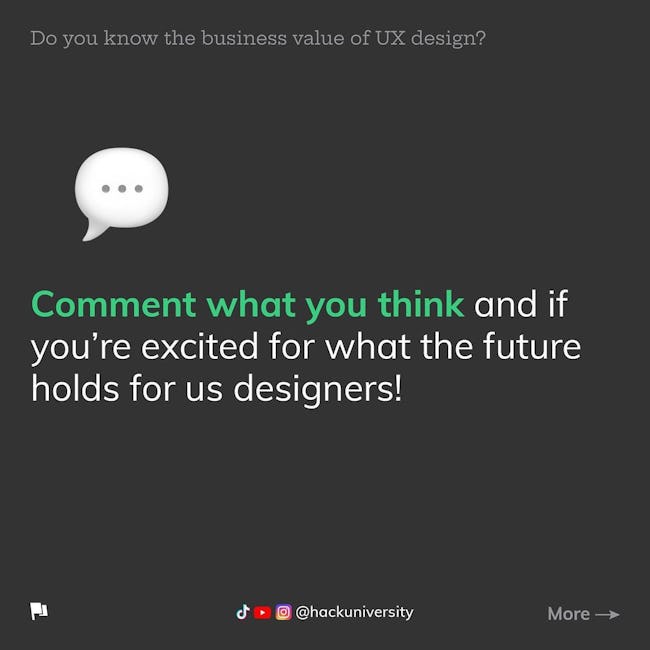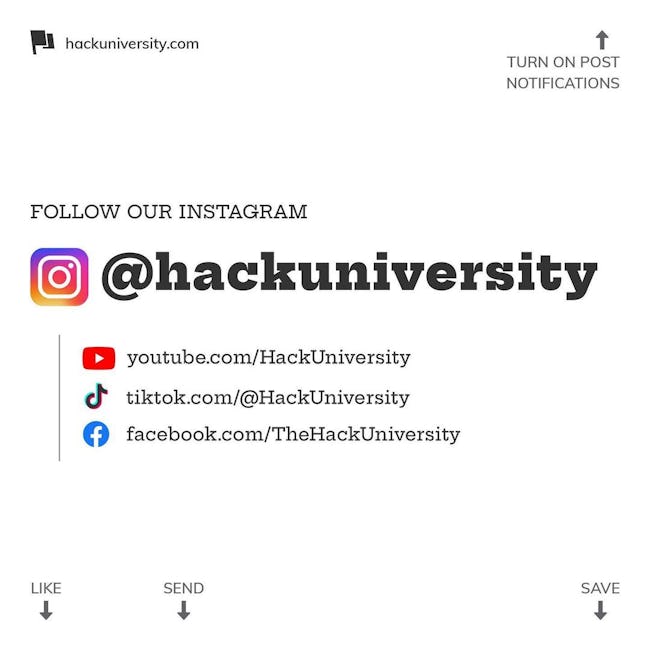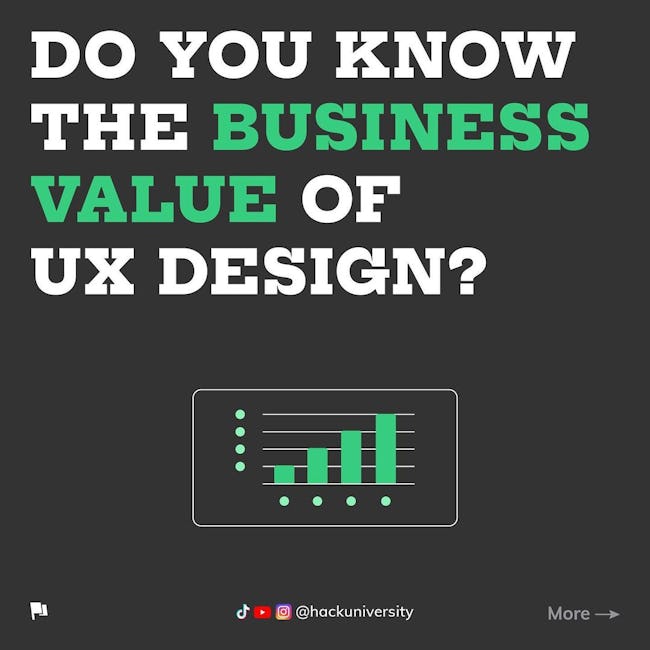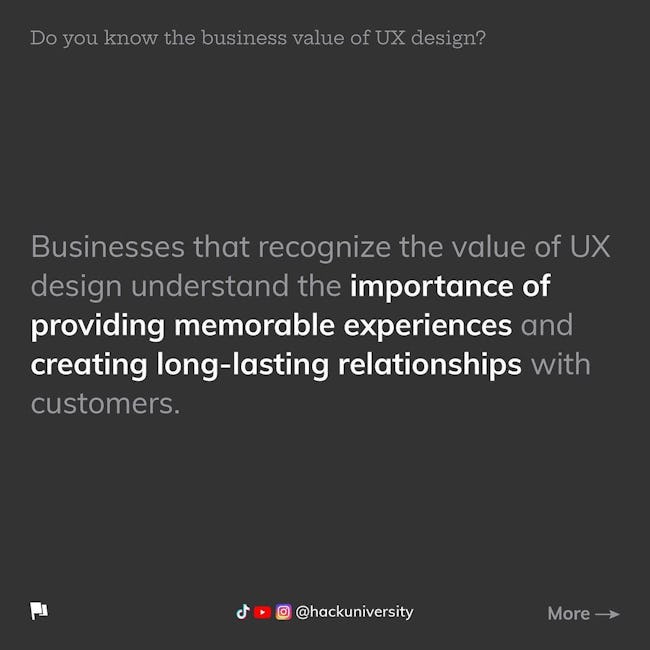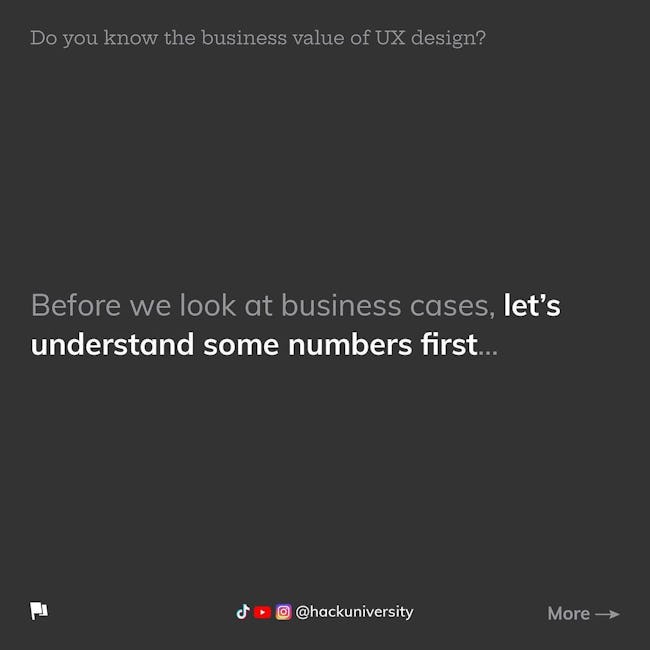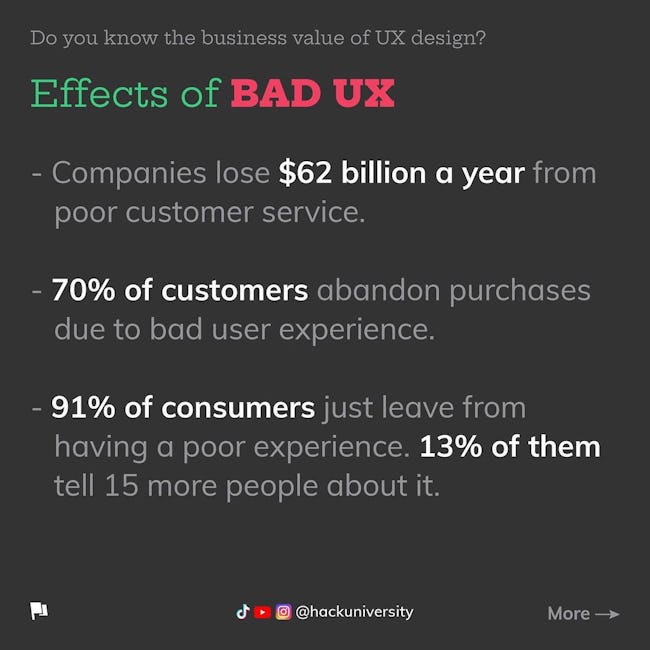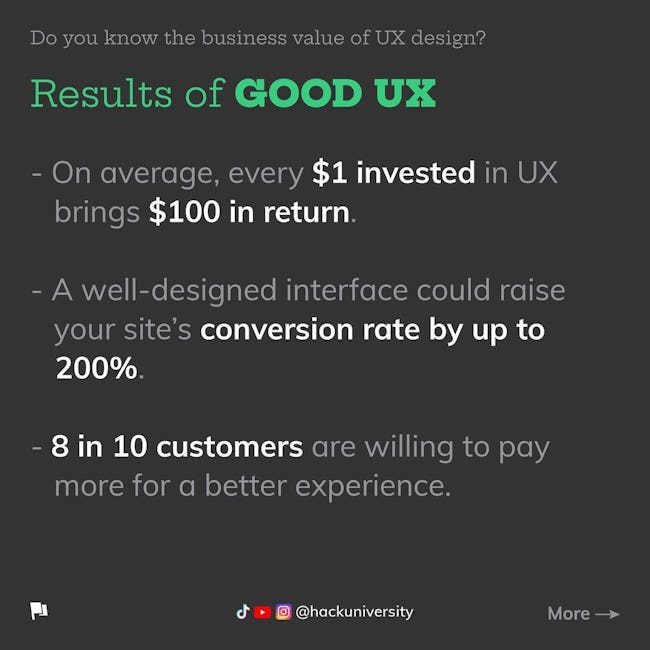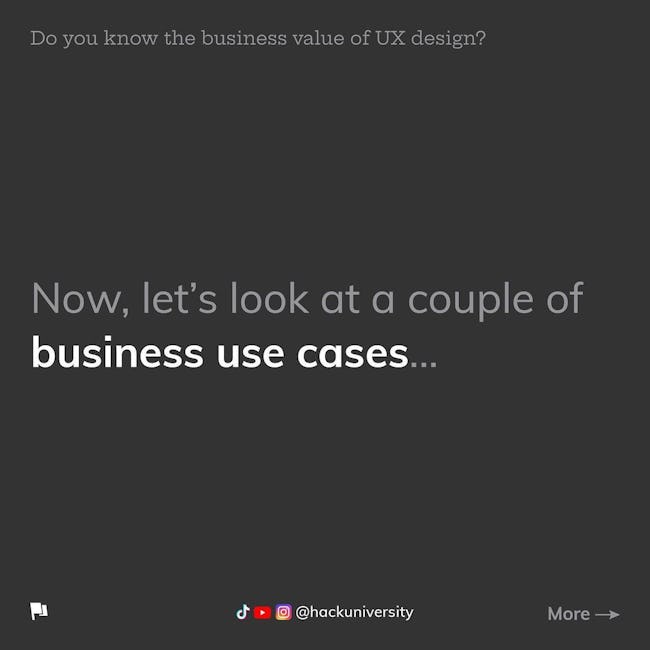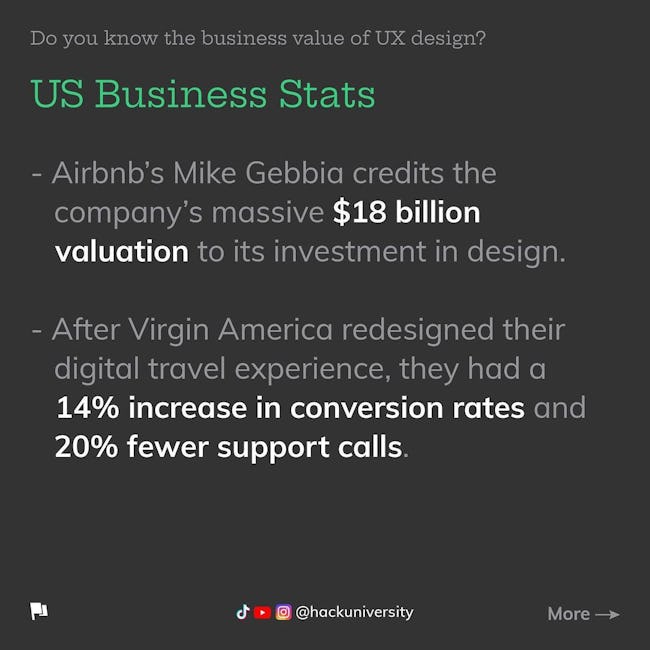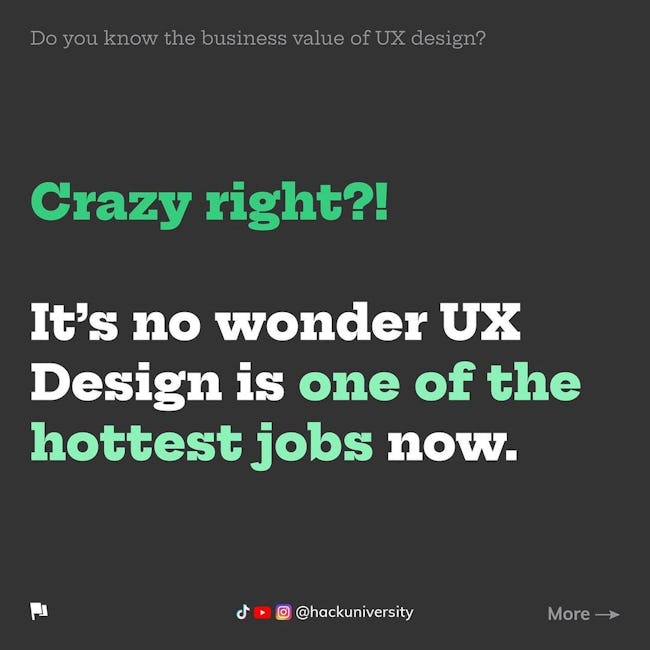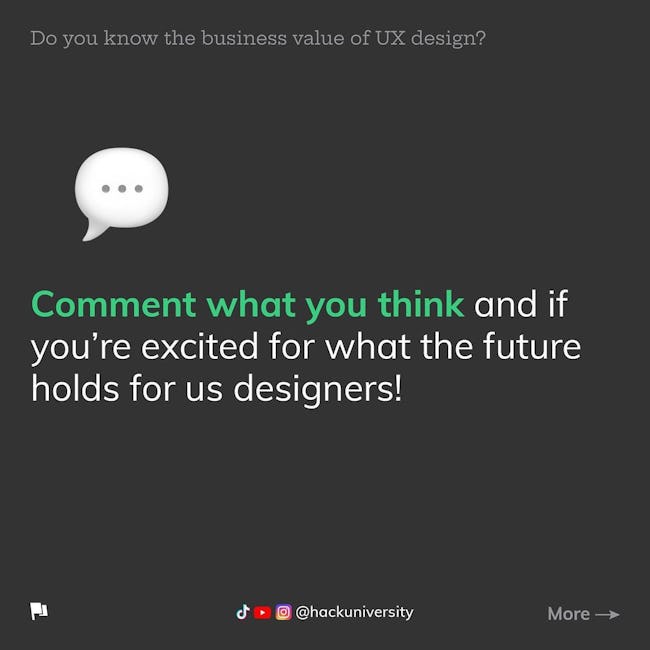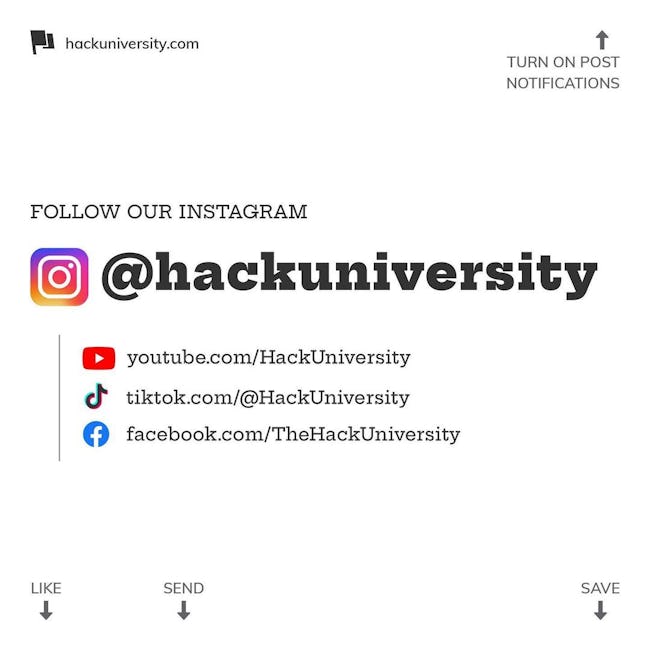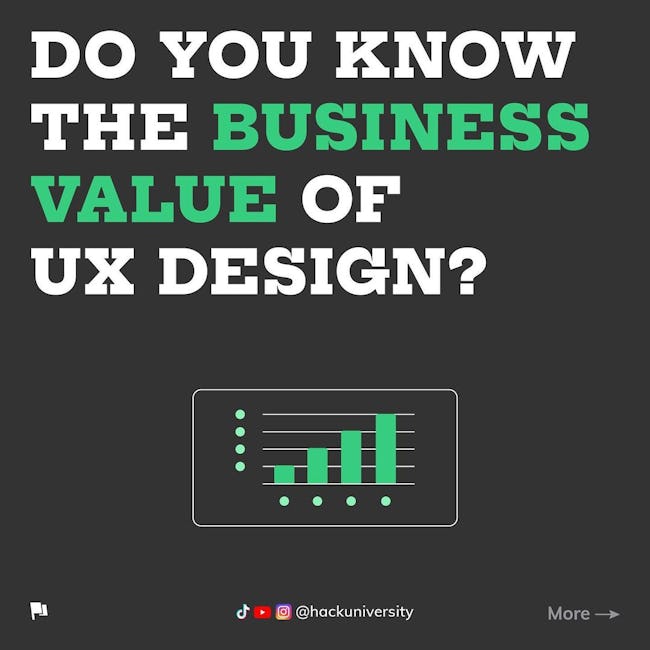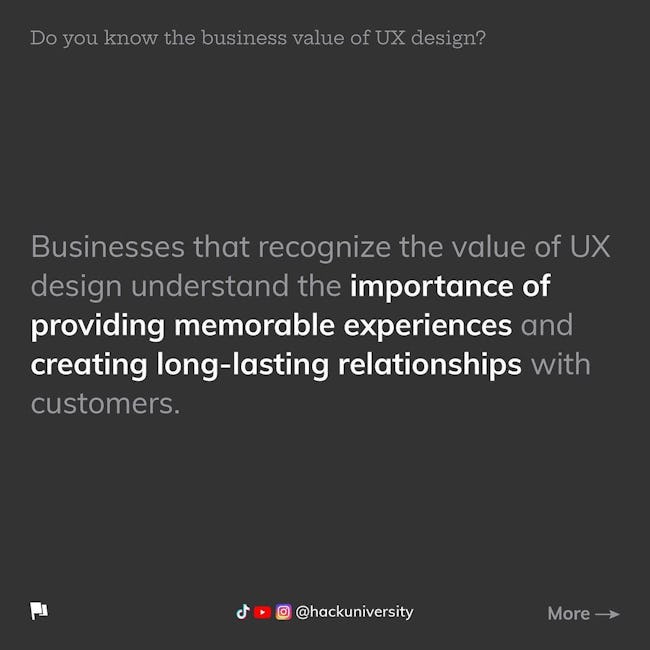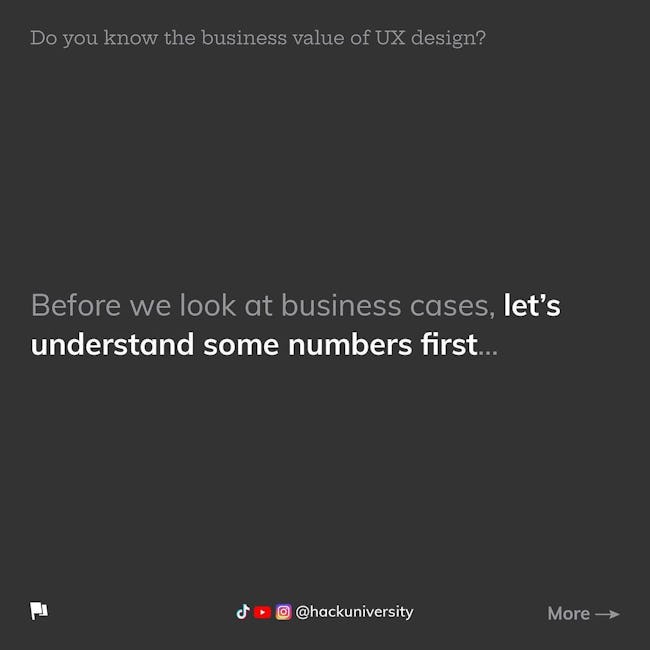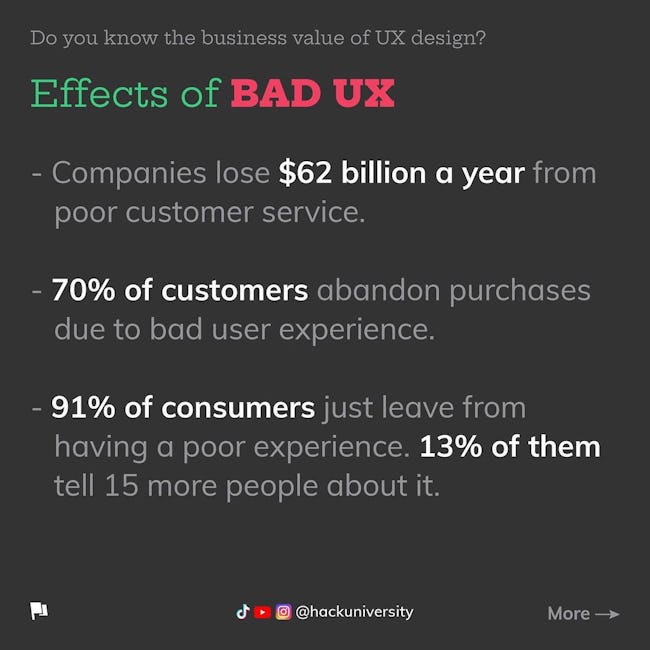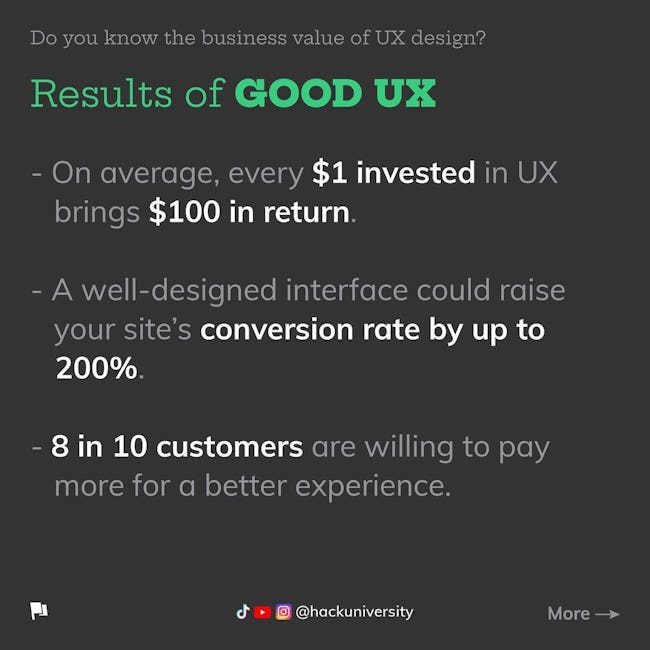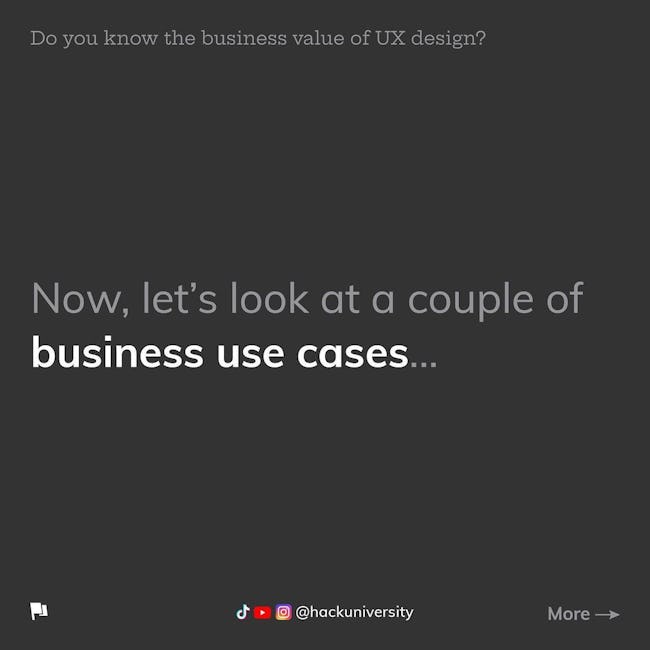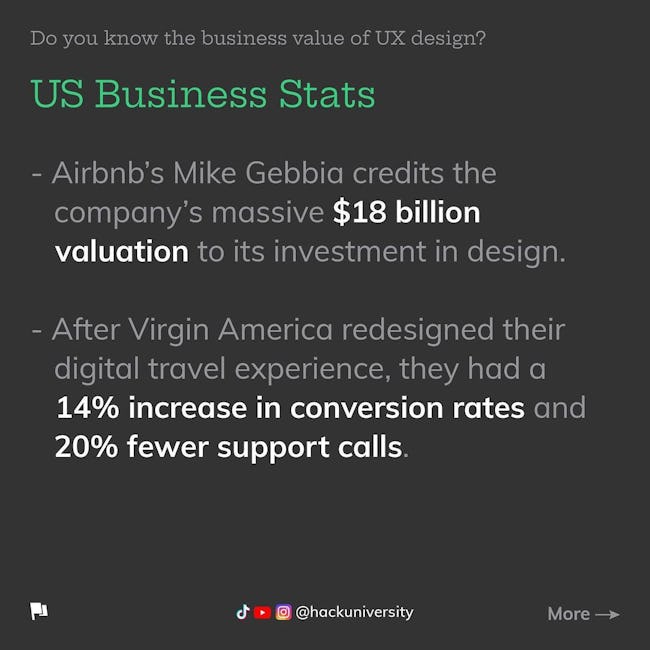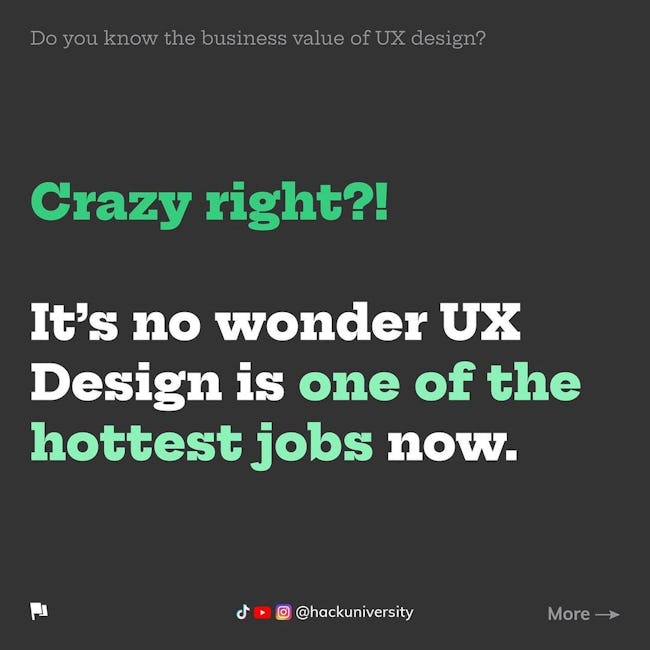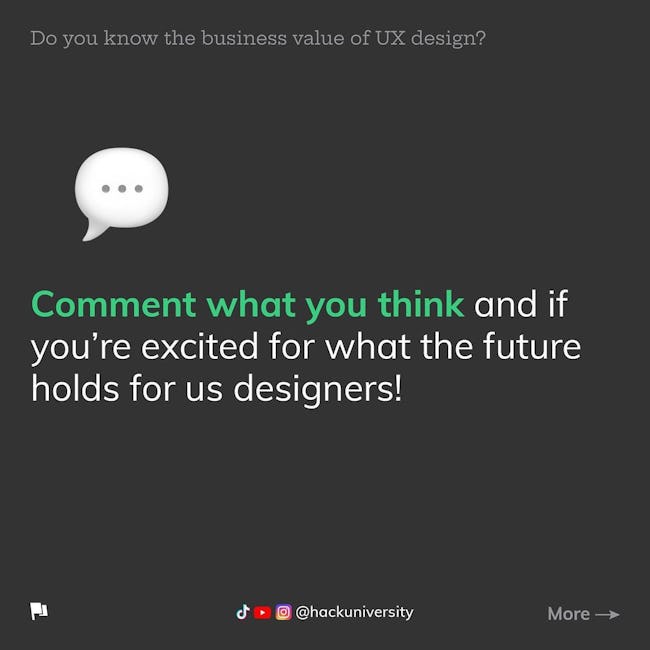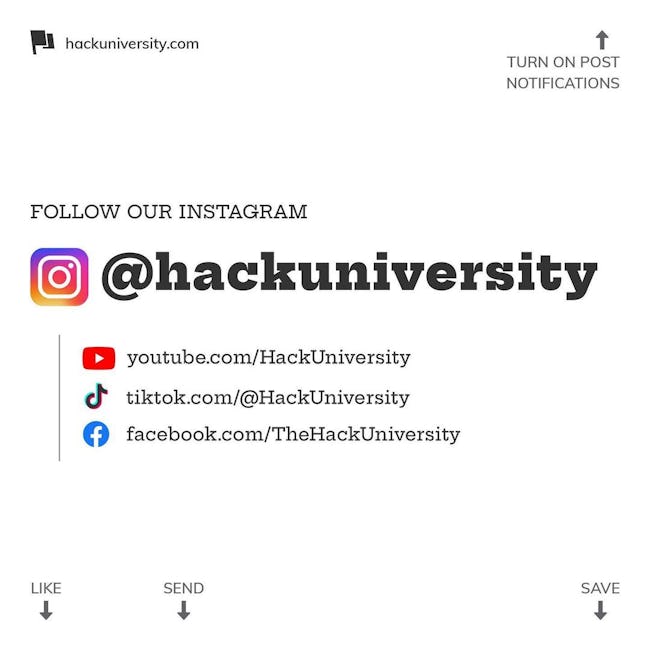 DO YOU KNOW THE BUSINESS VALUE OF UX DESIGN?
Businesses that recognize the value of UX design understand the importance of providing memorable experiences and creating long-lasting relationships with customers.
Before we look at business cases, let's understand some number first...
Effects of BAD UX
- Companies lose $62 billion a year from poor customer service.
- 70% of customers abandon purchases due to bad user experience
- 91% of consumers just leave from having a poor experience. 13% of them tell 15 more people about it.
Results of GOOD UX
- On average, every $1 invested in UX brings $100 in return.
- A well-designed interface could raise your site's conversion rate by up to 200%.
- 8 in 10 customers are willing to pay more for a better experience.
Now let's look at a couple of business use cases...
Us Business Stats
- Airbnb's Mike Gebbia credits the company's massive $18 billion valuation to its investment in design.
- After Virgin America redesigned their digital travel experience, they had a 14% increase in conversion rates and 20% fewer support calls.
Crazy right?!
It's no wonder UX Design is one of the hottest jobs now.
Comment what you think and if you're excited for what the future holds for us designers!
More booklets by Hack University
More IT & Software booklets
Your recently viewed booklets
See all booklets