Booklet
Do this to learn more about your users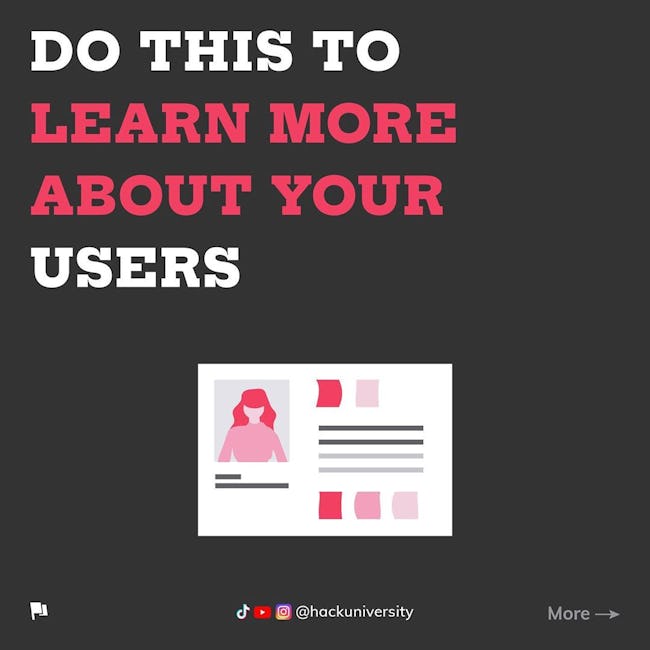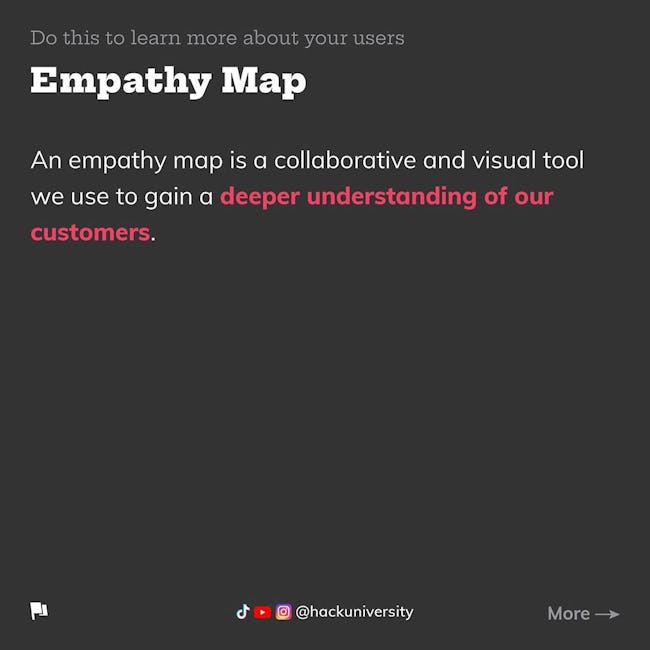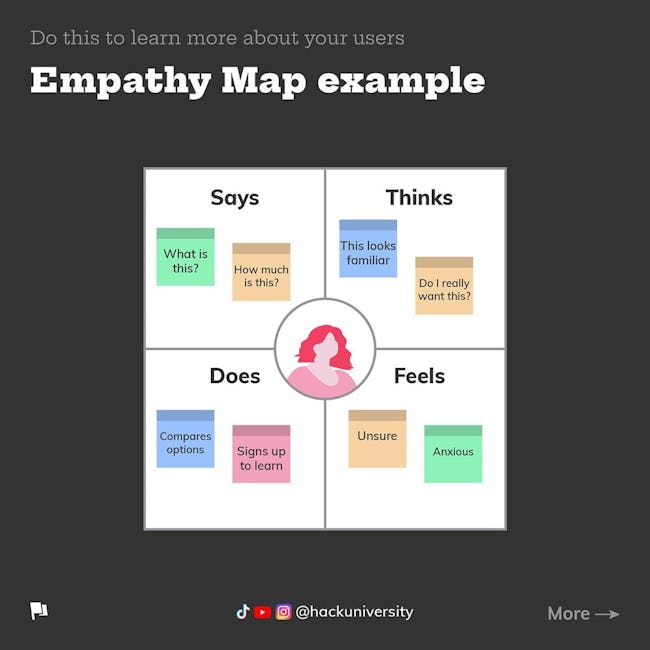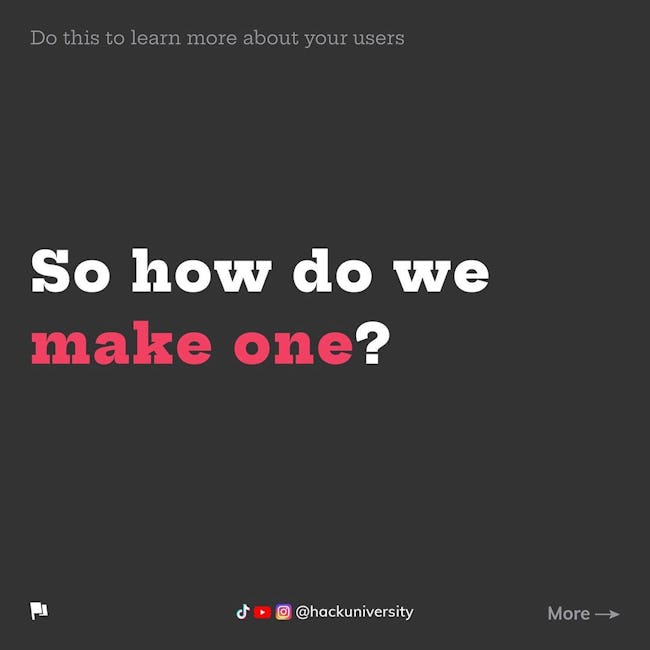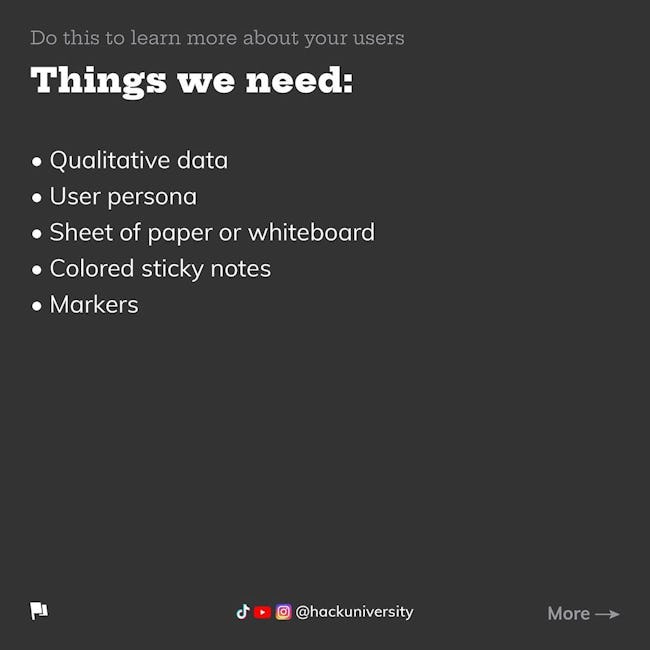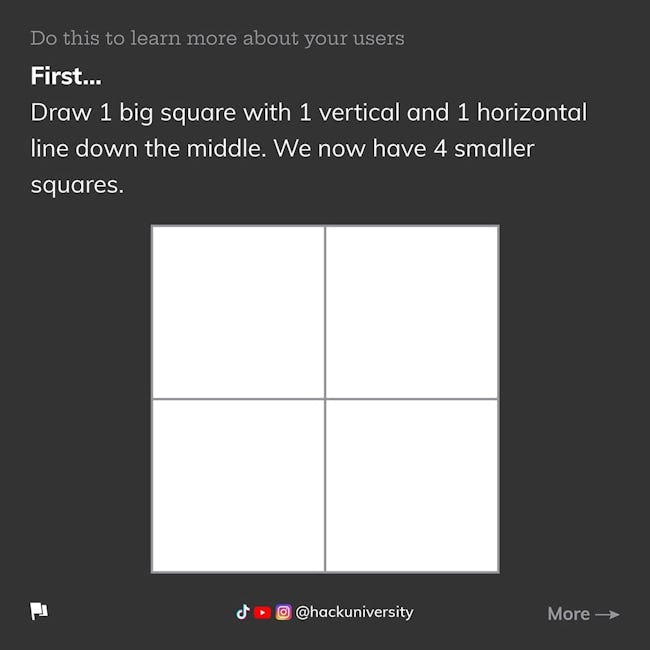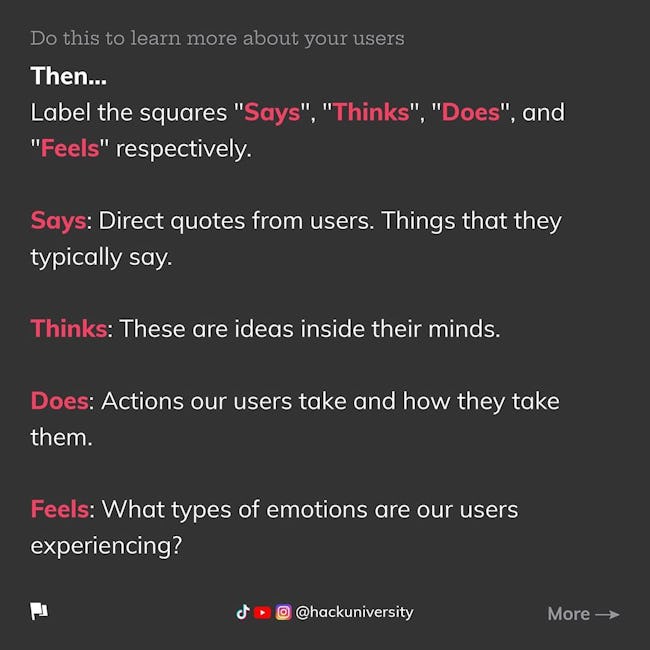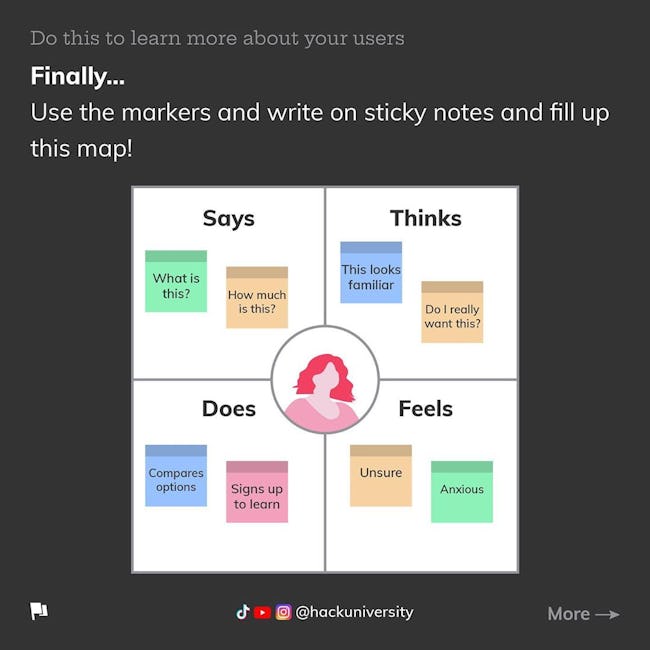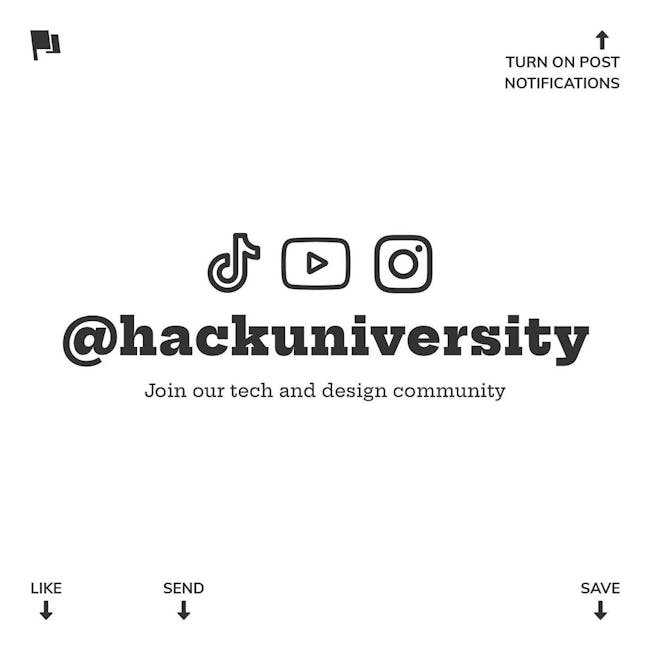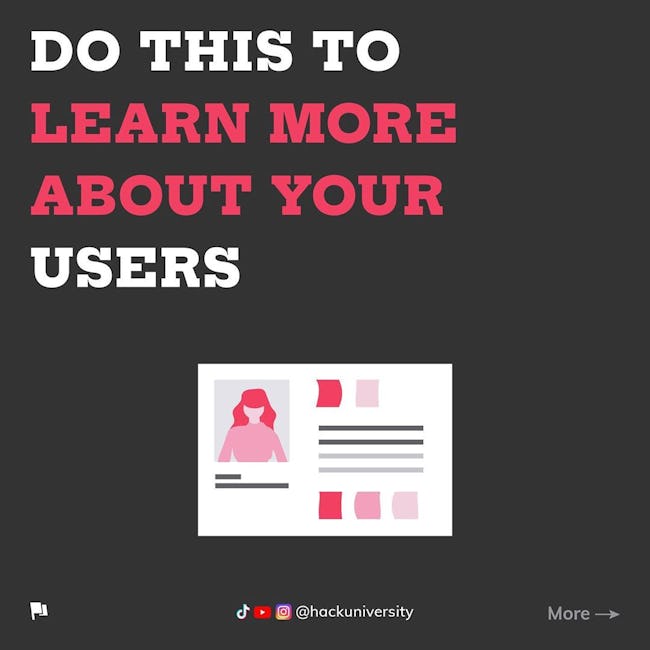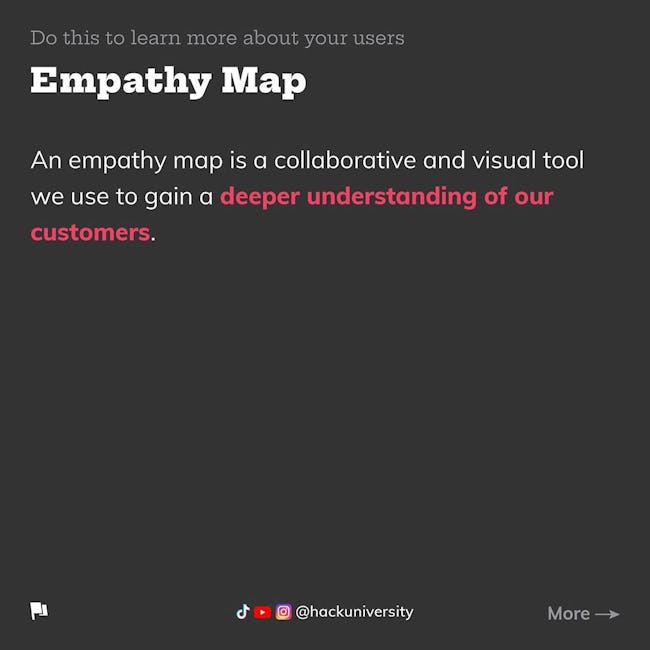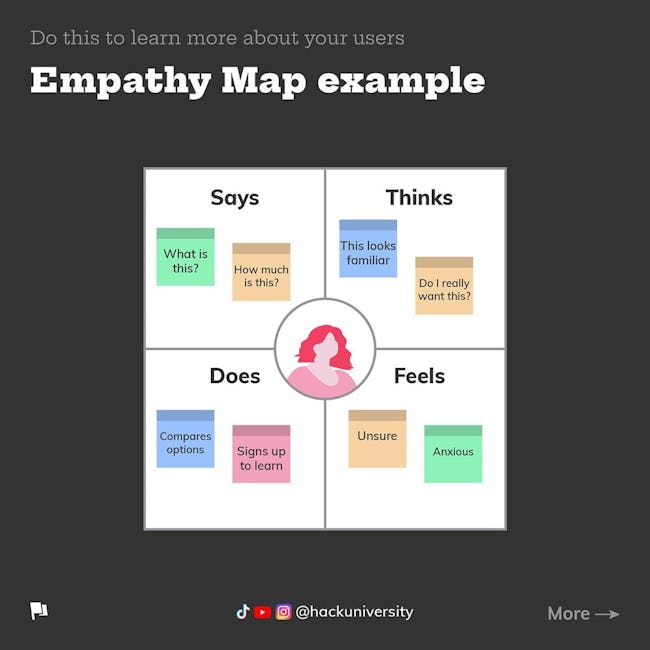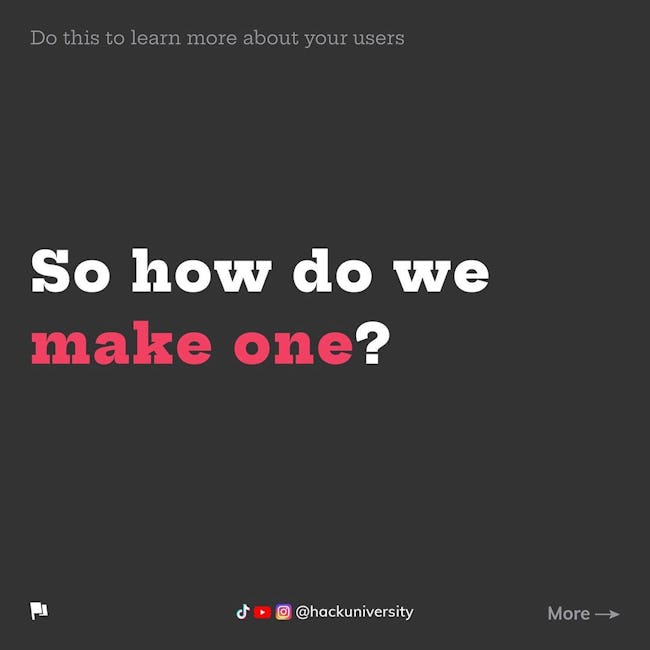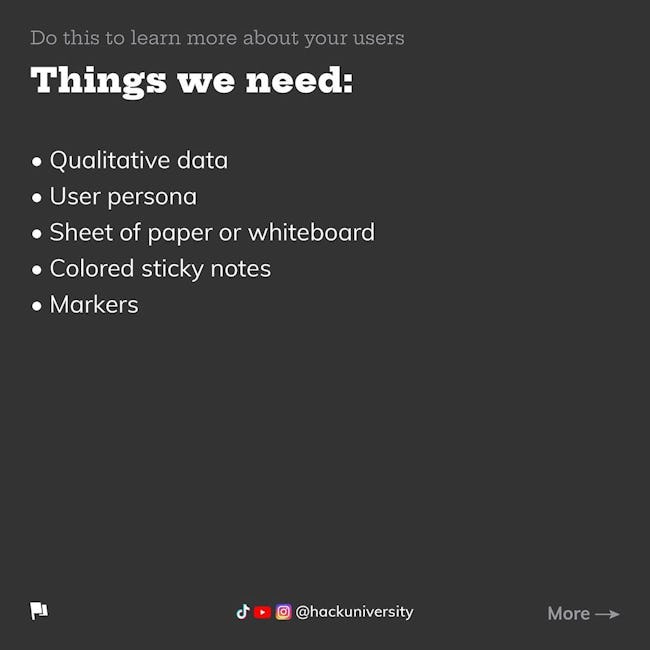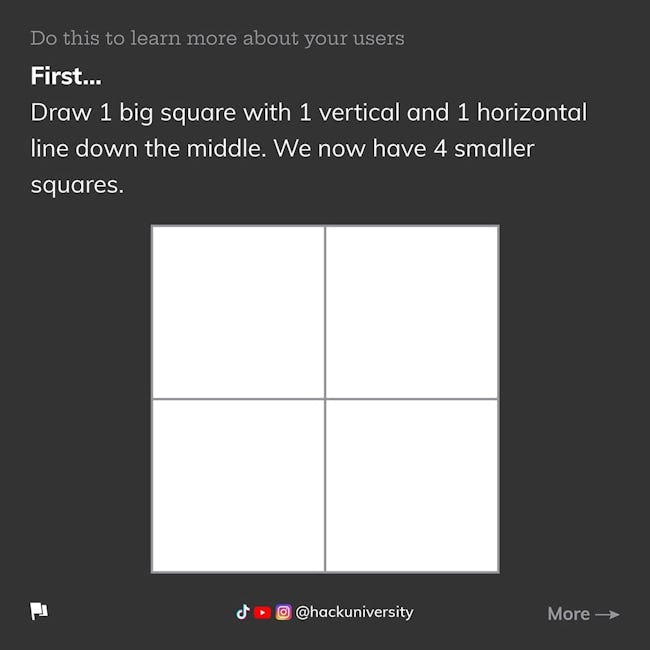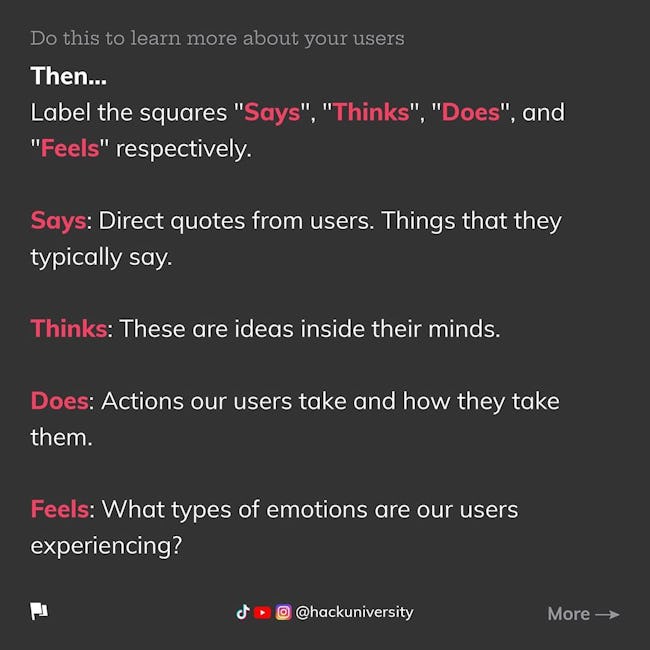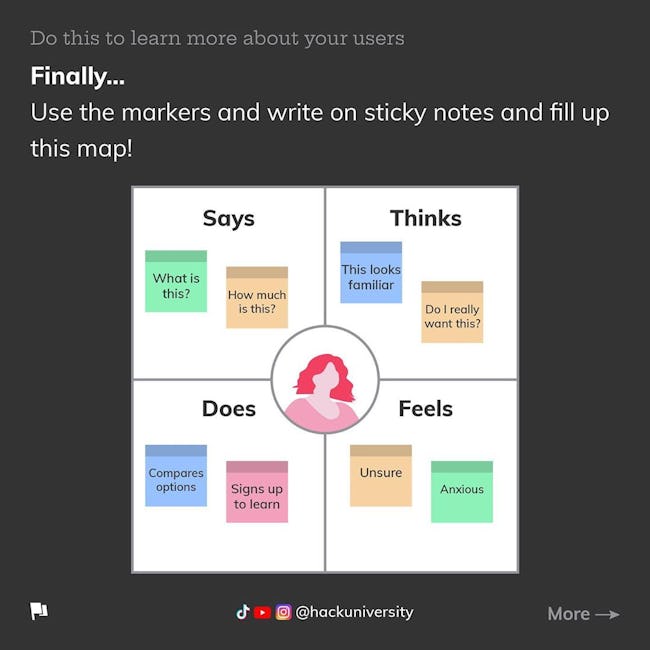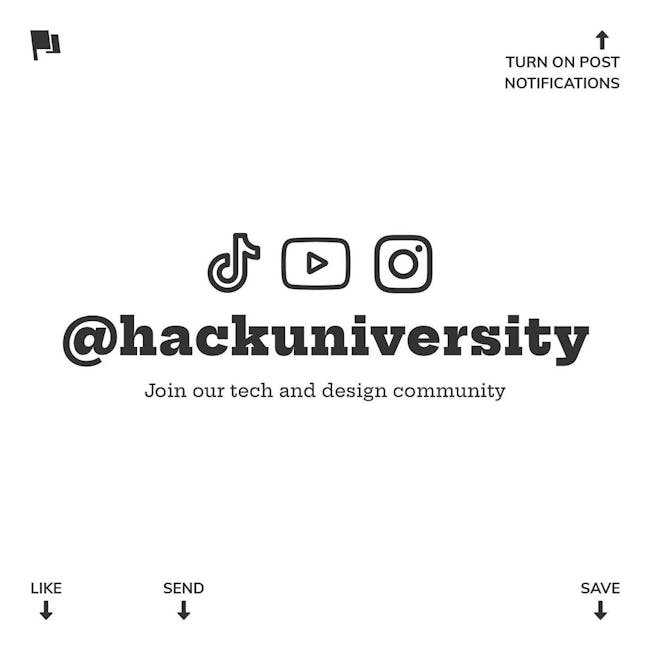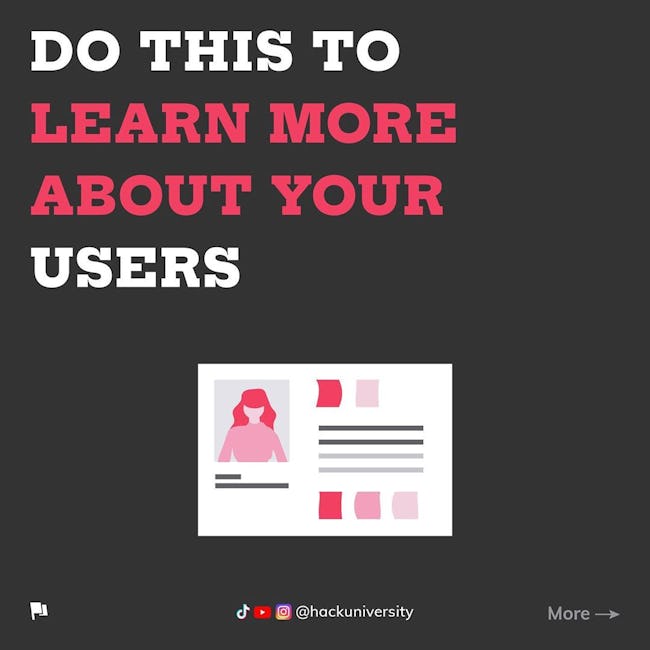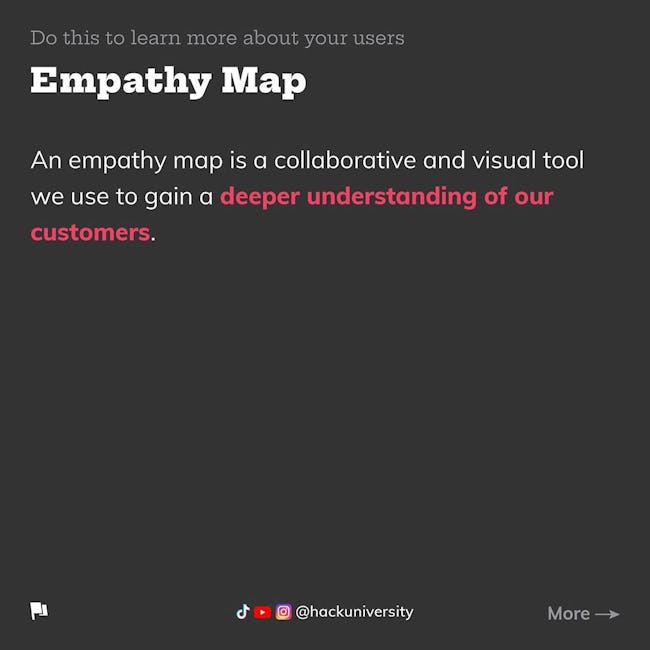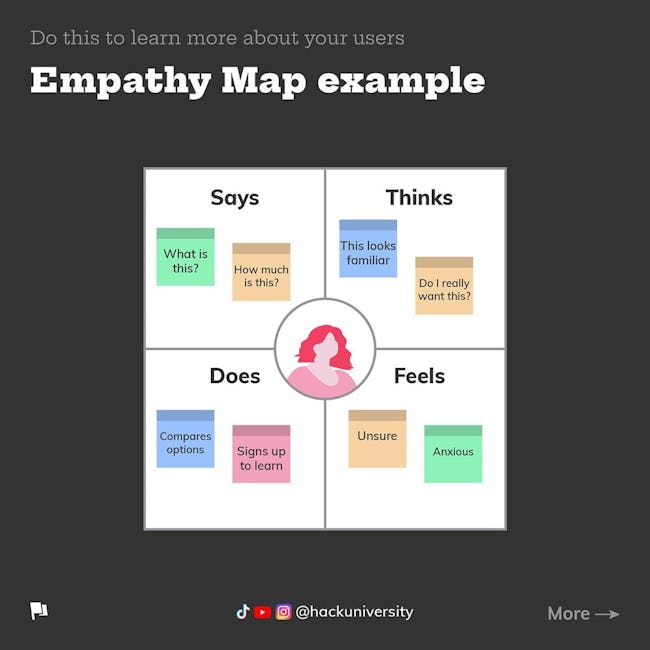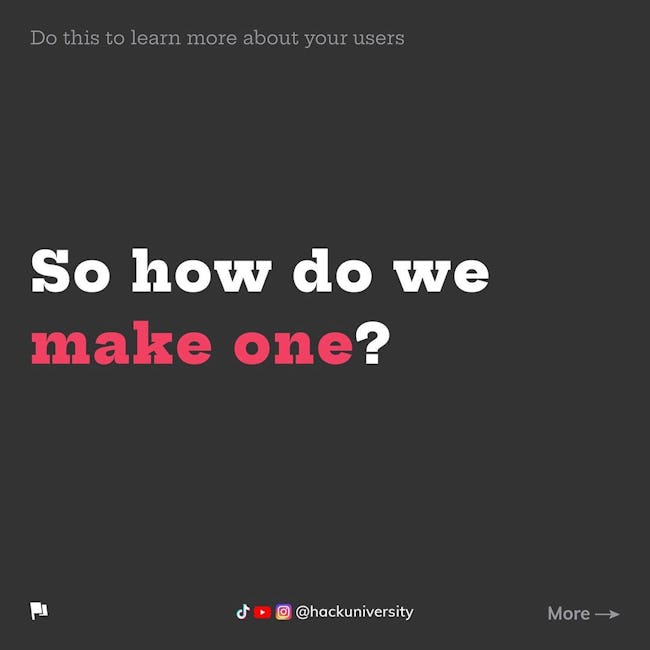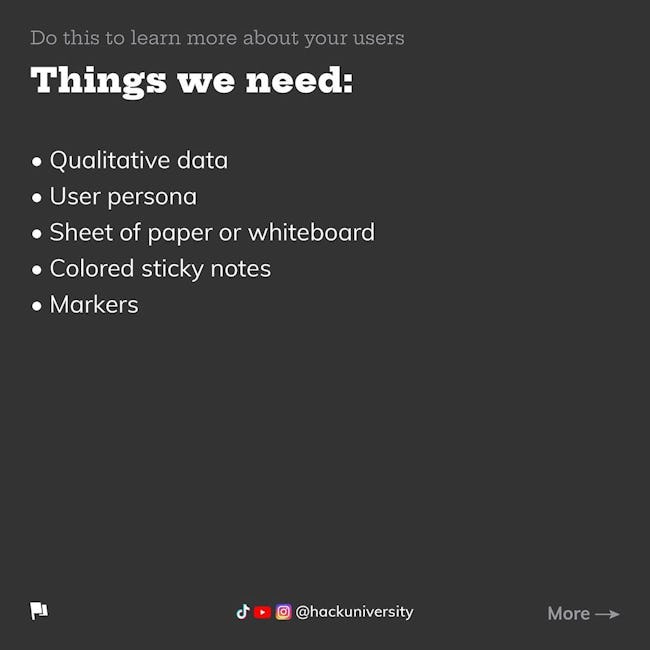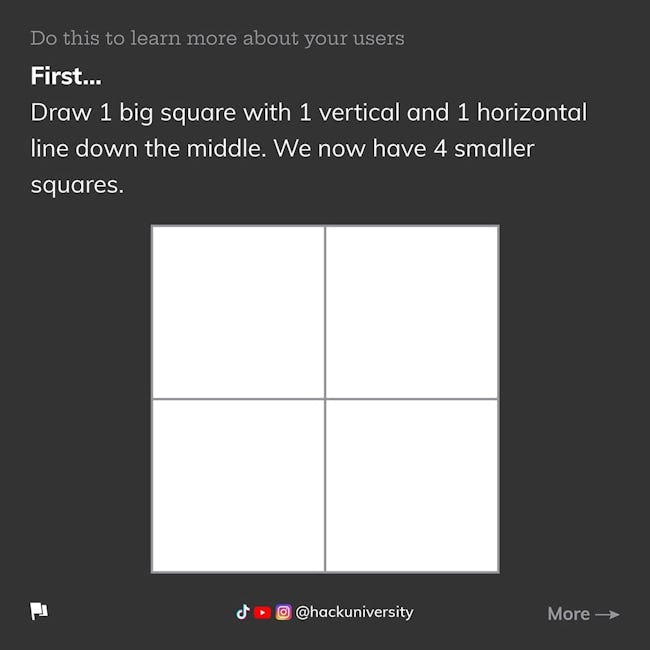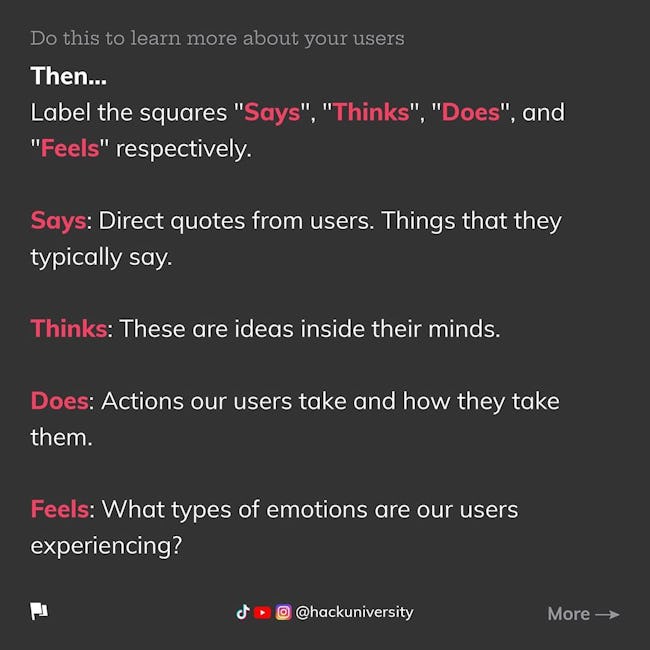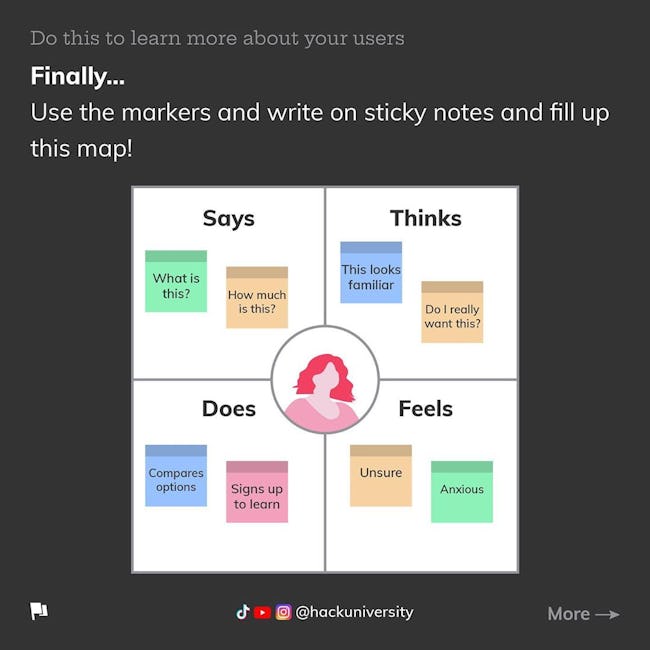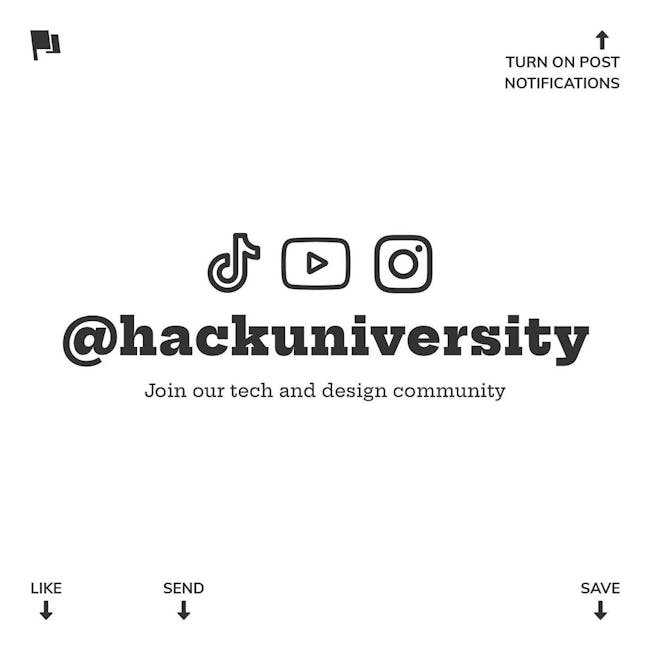 Do this to learn more about your users
Empathy Map
An empathy map is a collaborative and visual tool we use to gain a deeper understanding of our customers.
Empathy Map example
So how do we make one?
Things we need
Qualitative data
User persona
Sheet of paper or whiteboard
Colored sticky notes
Markers
First
Draw 1 big square with 1 vertical and 1 horizontal line down the middle. We now have 4 smaller squares
Next
Draw a circle in the center and insert an image of a customer. Be sure to erase the lines inside. This will represent one of our target users.
Then
Label the squares 'Says', 'Thinks', 'Does', and 'Feels' respectively.
Says: Direct quotes from users. Things that they typically say.
Thinks: These are ideas inside their minds
Does: Actions our users take and how they take them.
Feels: What types of emotions are our users experiencing?
Finally
Use the markers and write on sticky notes and fill up this map!
youtube.com/HackUniversity
tiktok.eom/@HackUniversity
facebook.com/TheHackUniversity
More booklets by Hack University
More Development booklets
Your recently viewed booklets
See all booklets