Booklet
Direct Message Like A Pro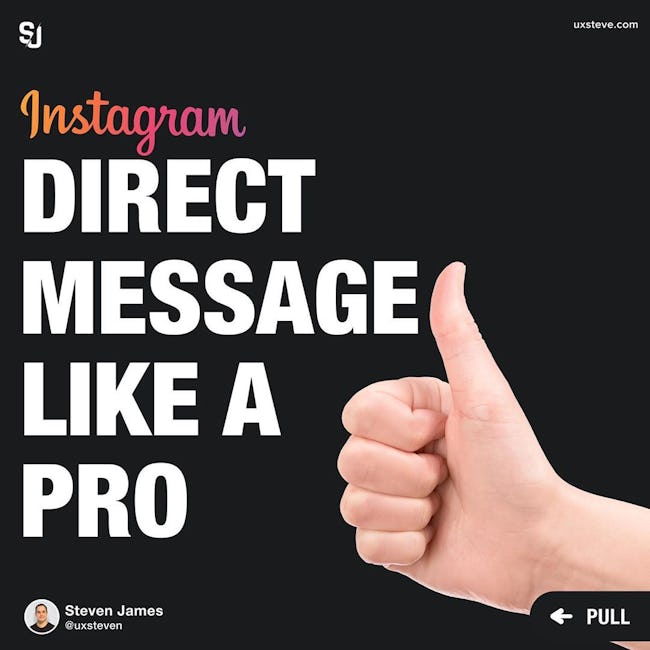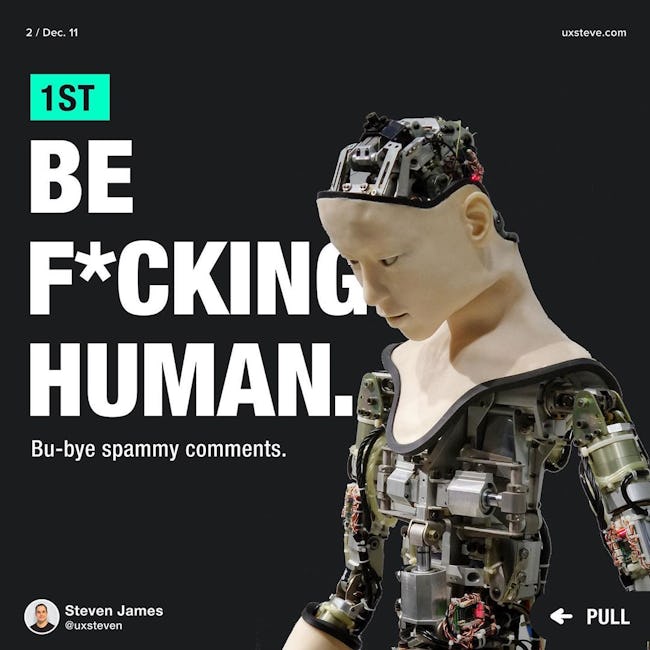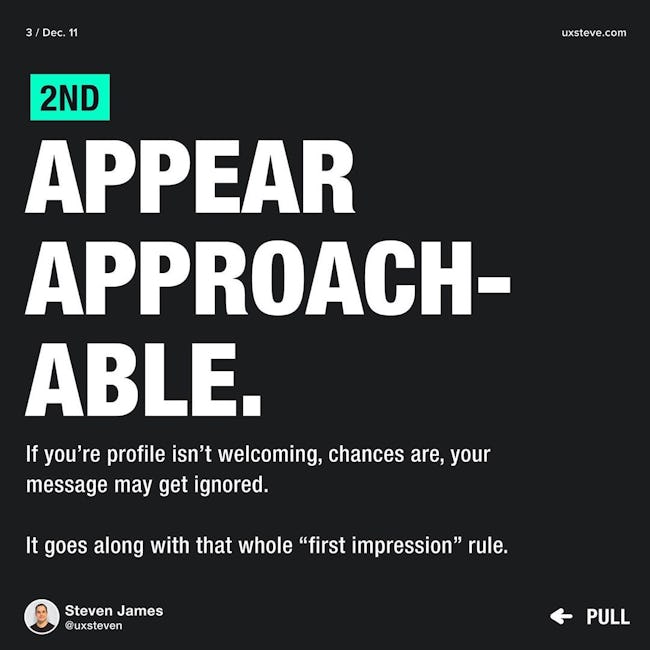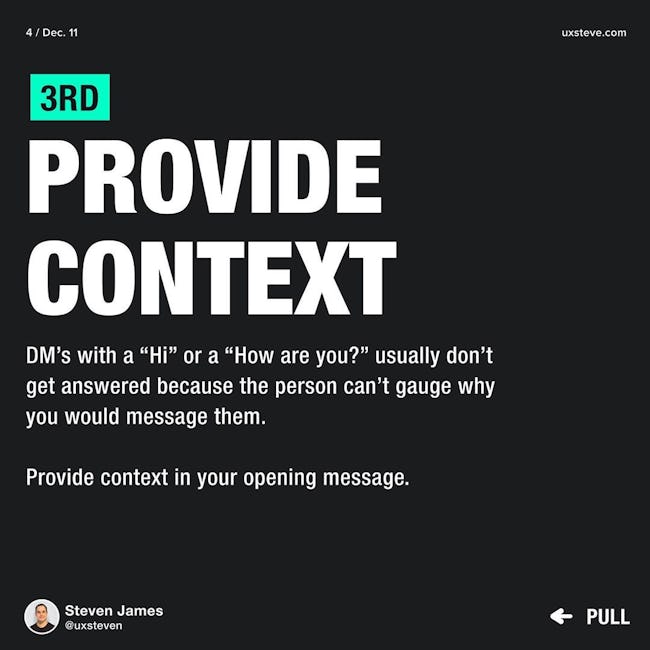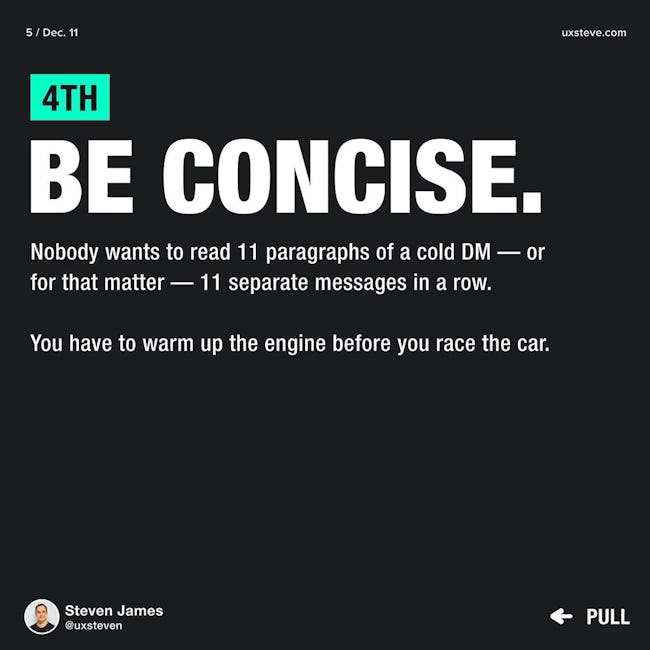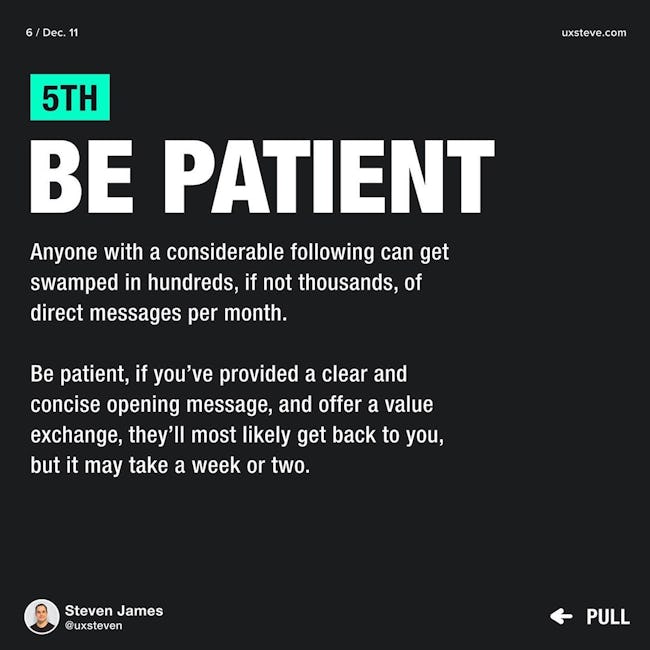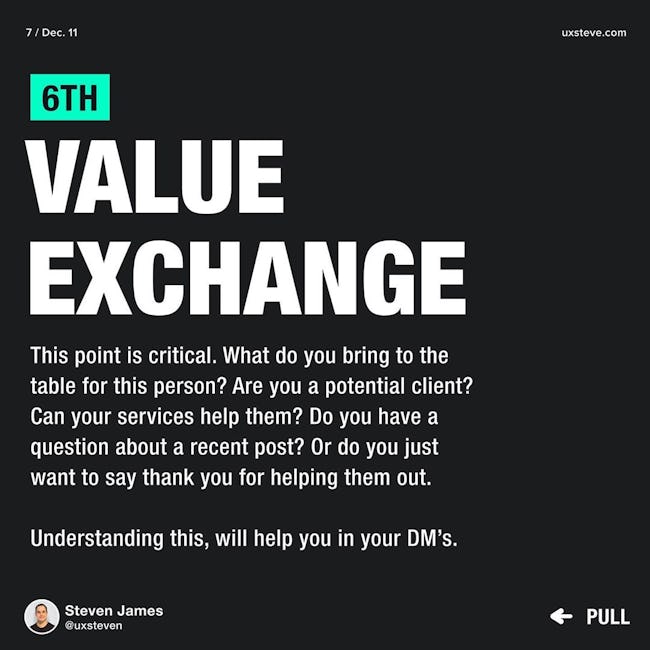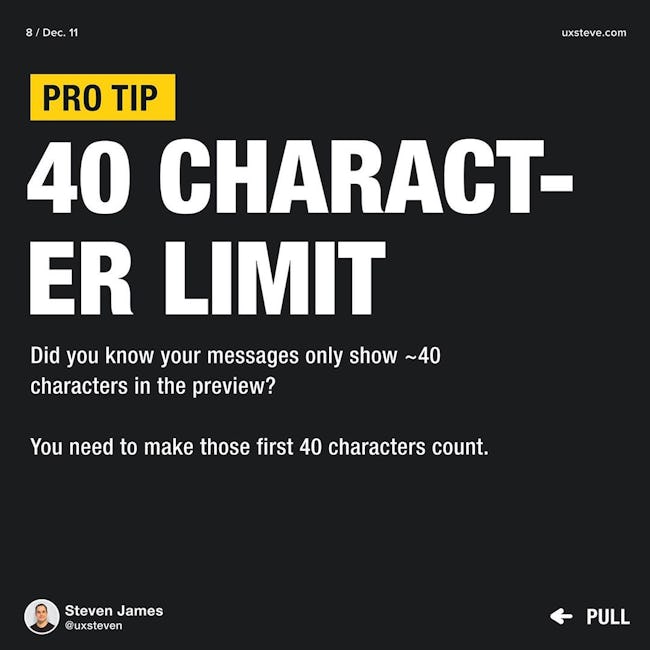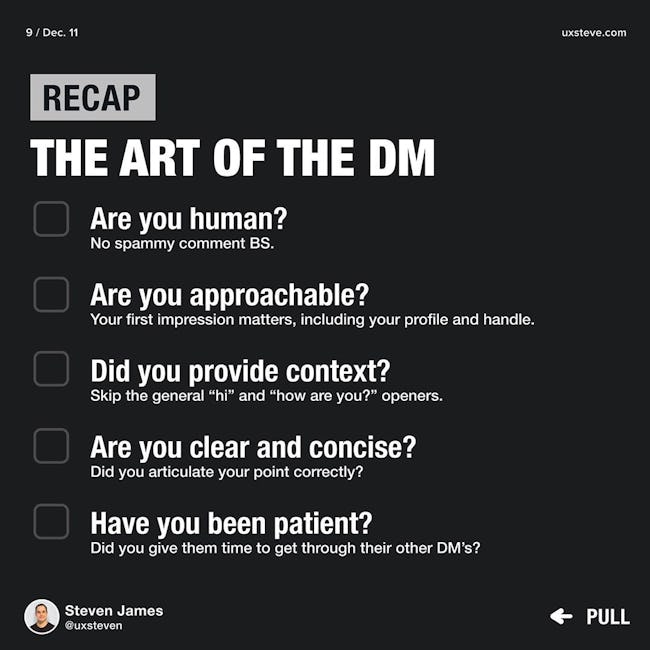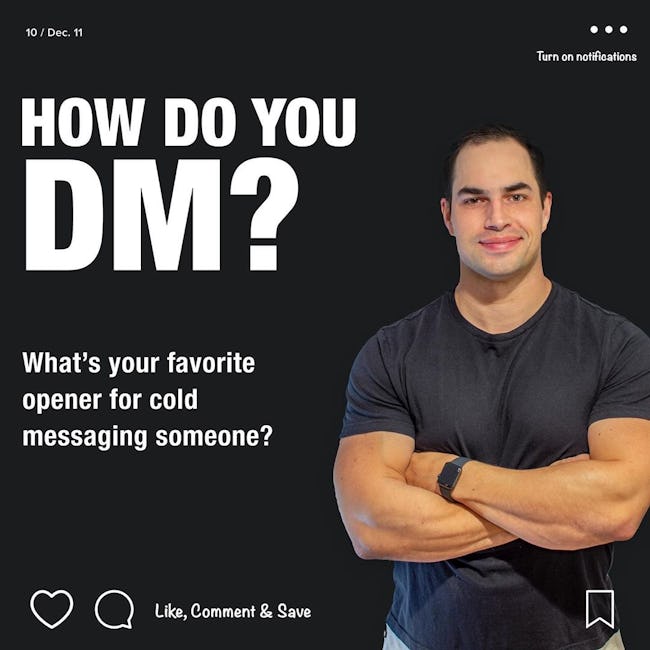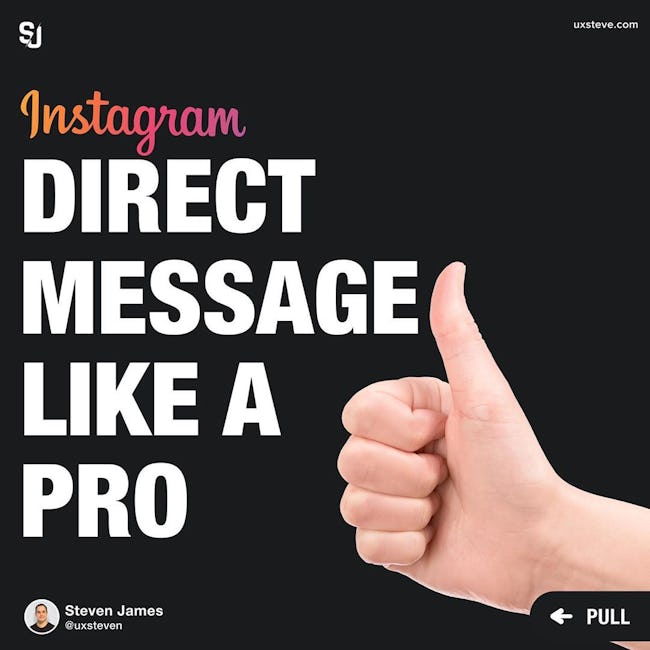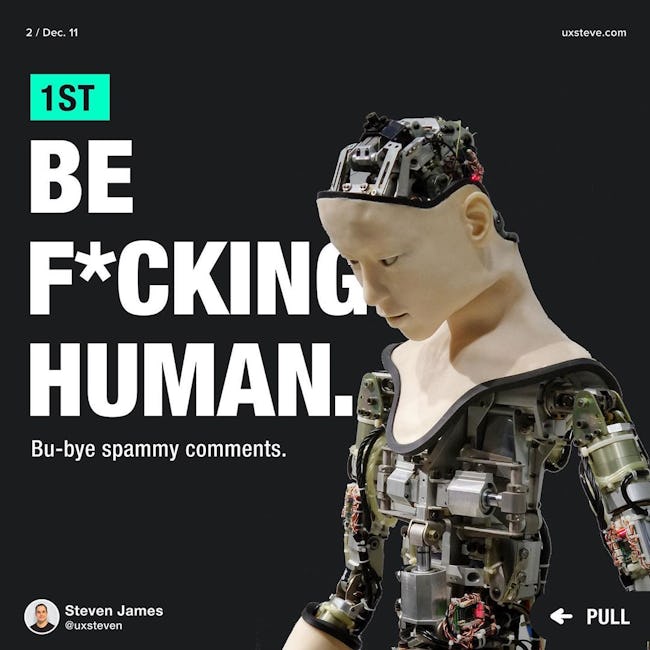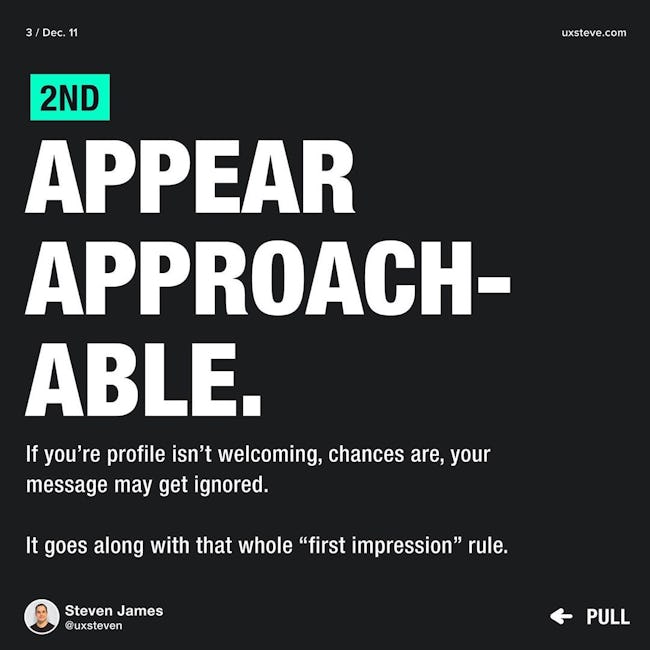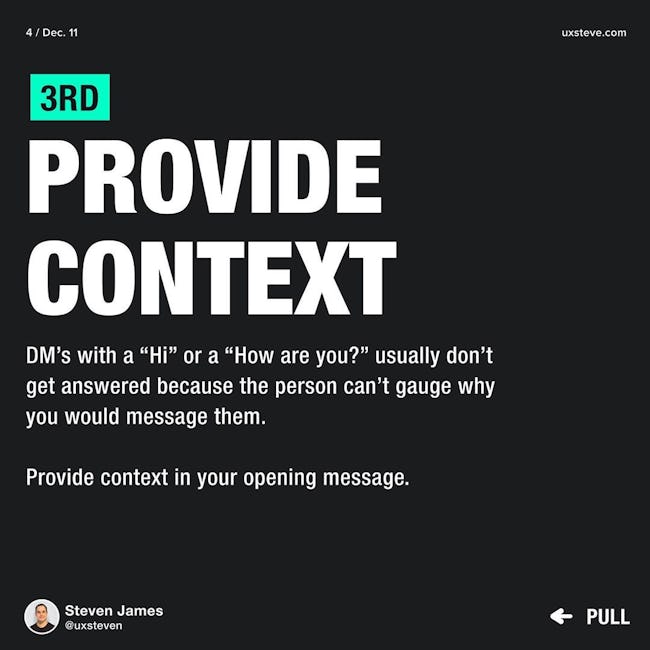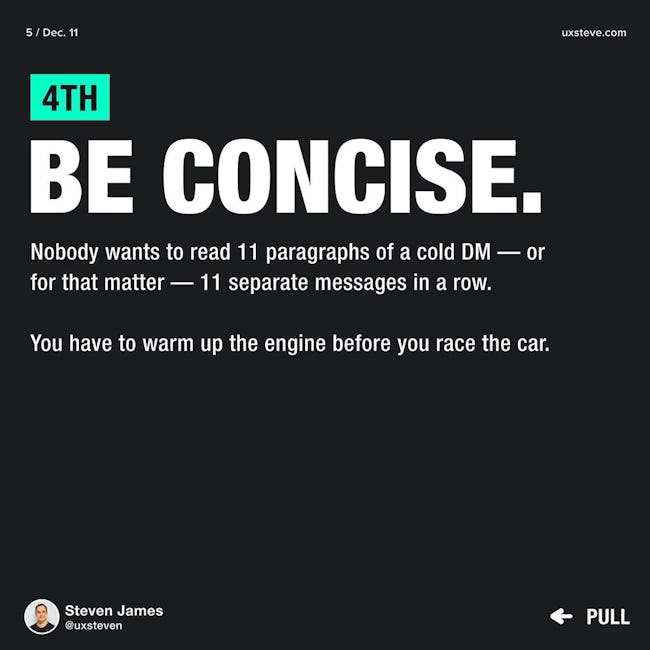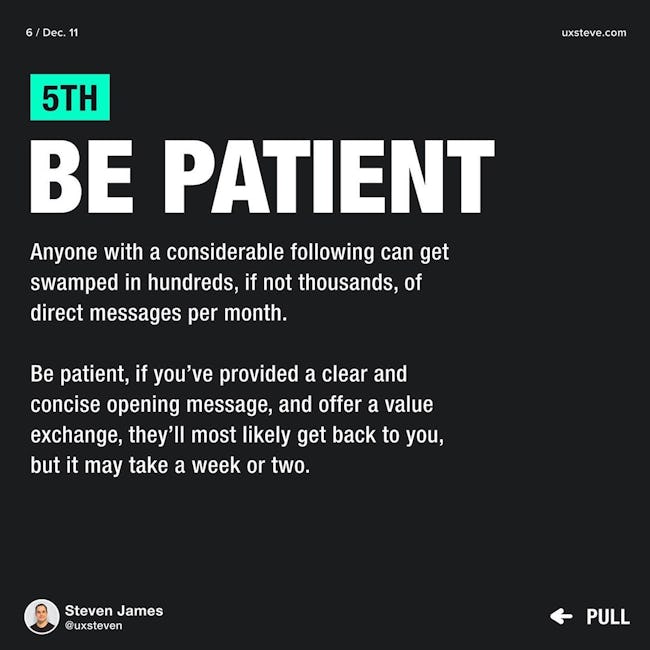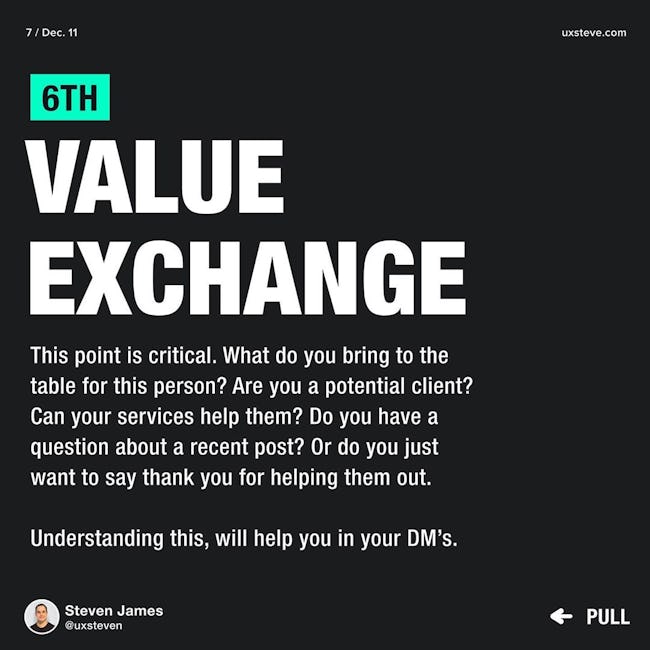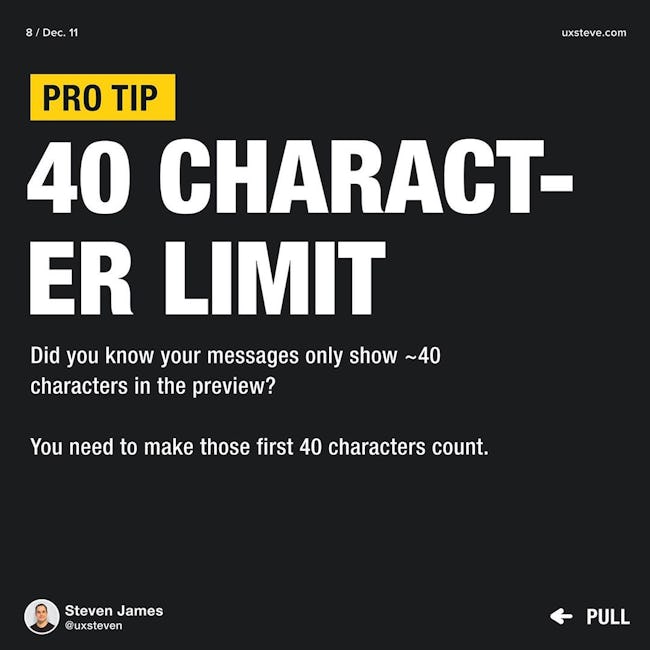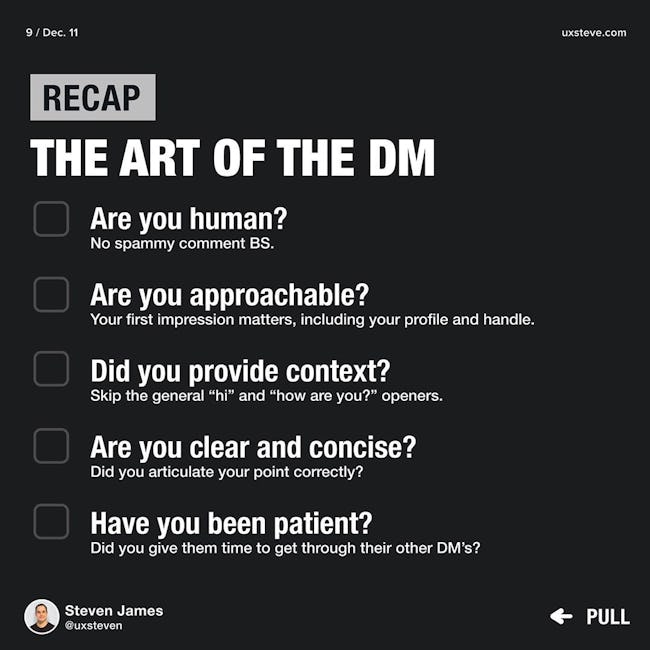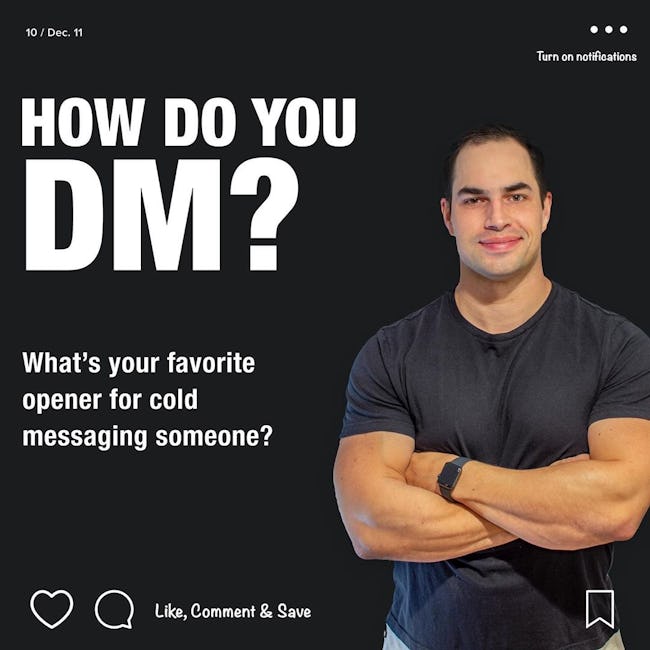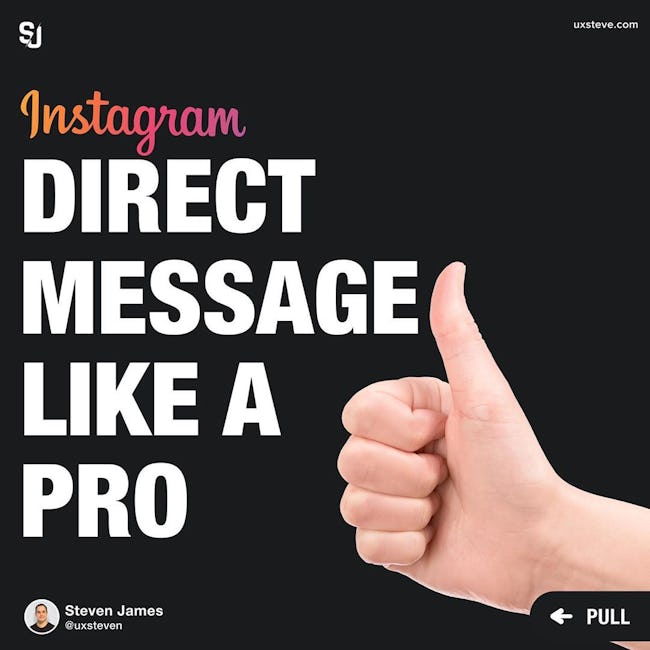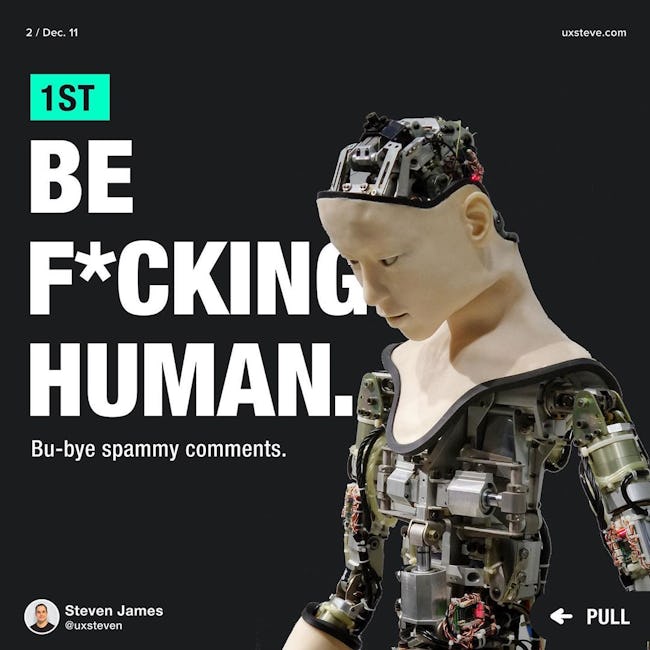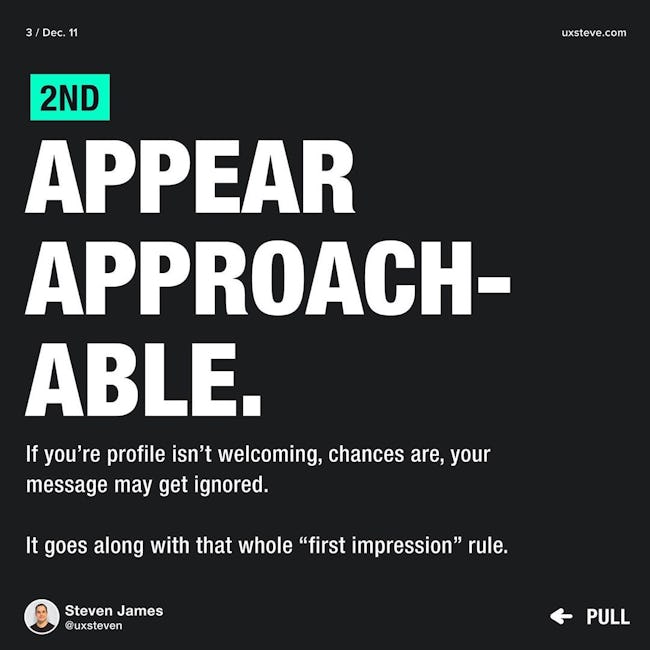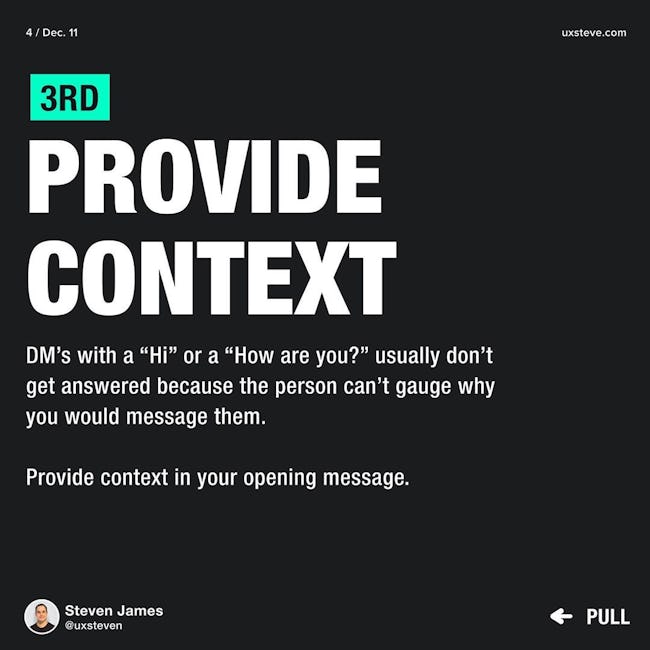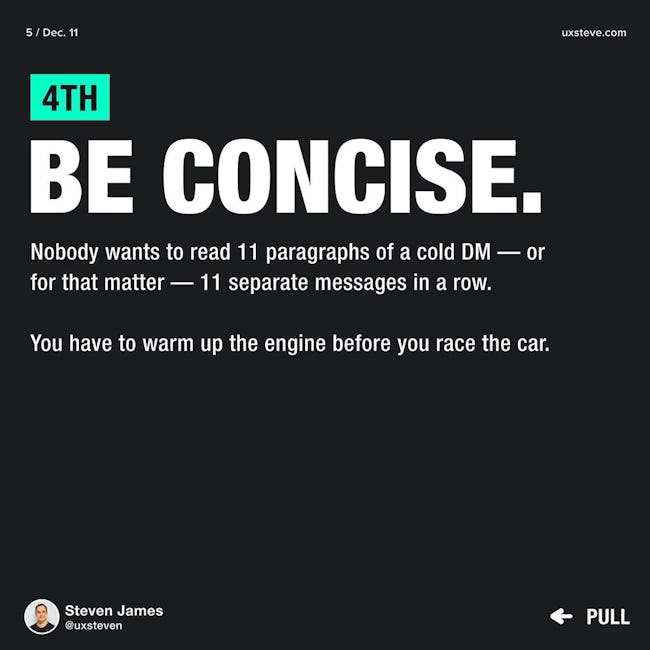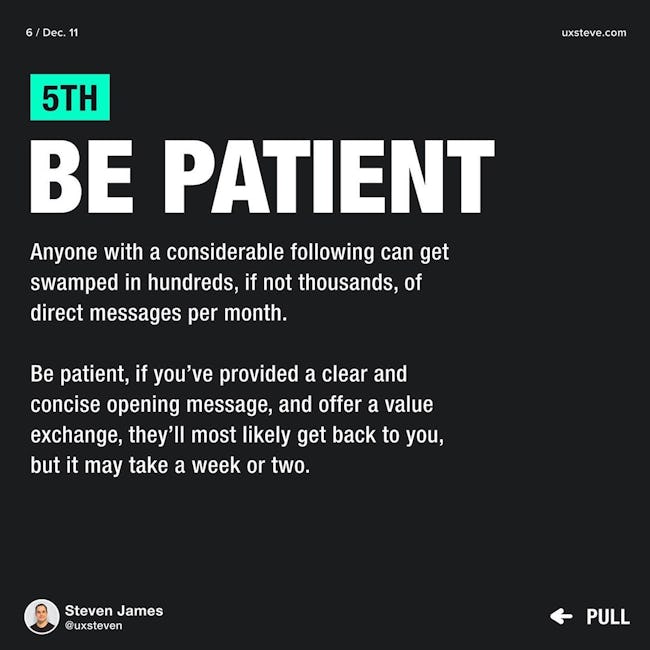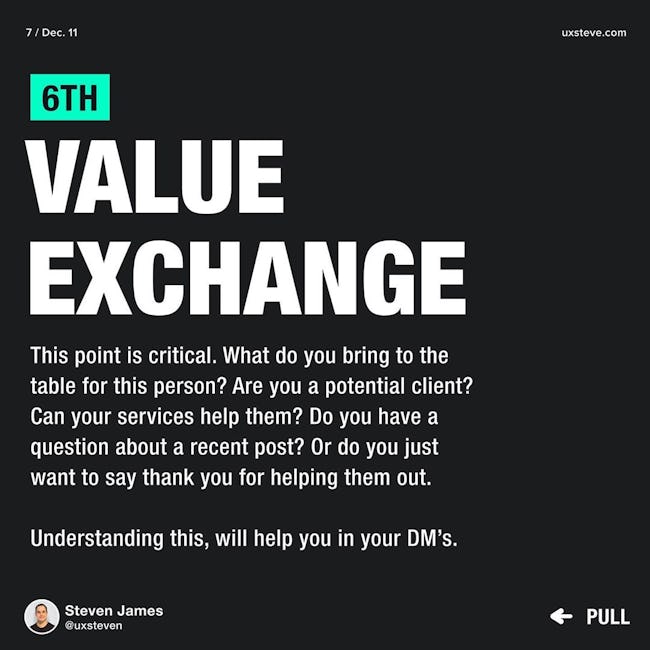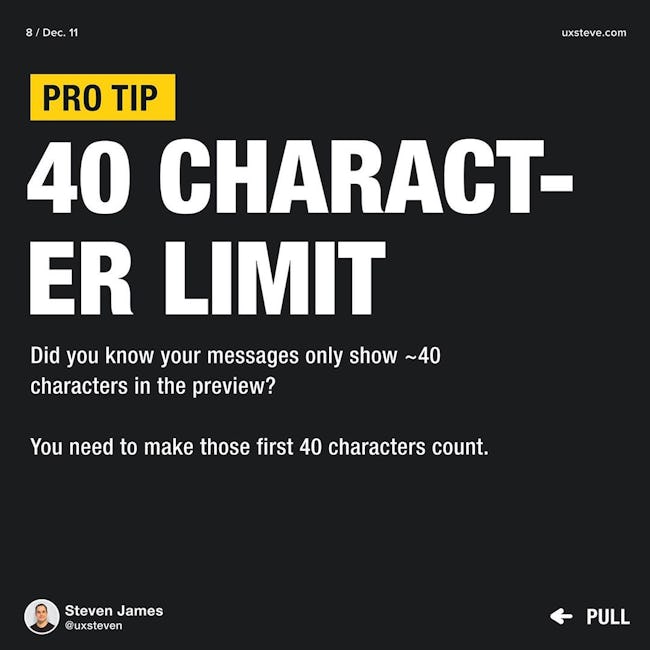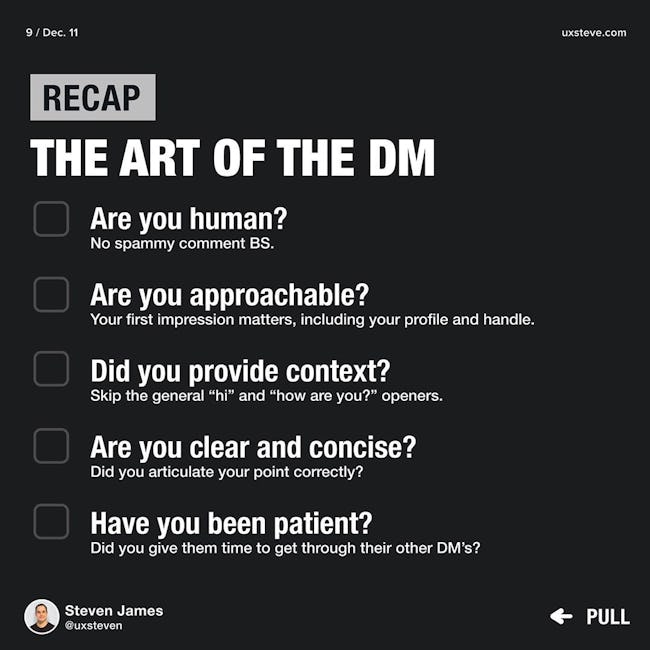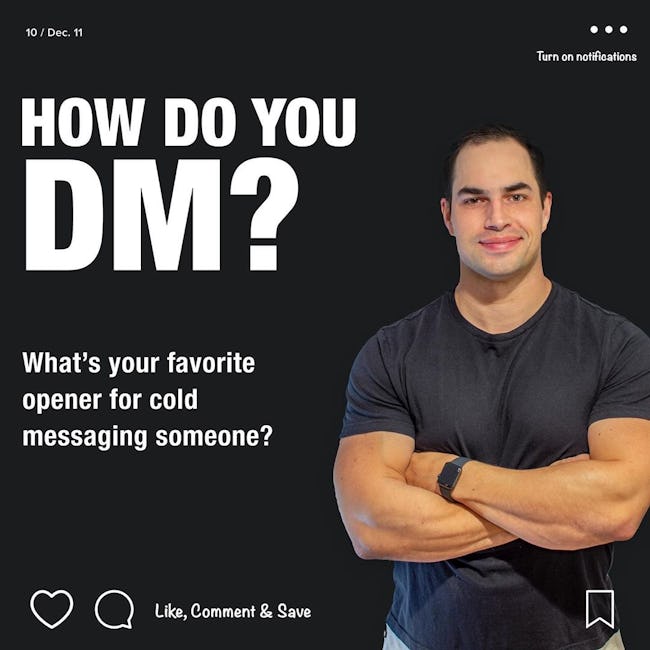 Direct Message Like A Pro
BE F*CKIN HUMAN.
Bu-bye spammy comments.
APPEAR APPROACH-ABLE.
If you're profile isn't welcoming, chances are, your message may get ignored.
It goes along with that whole 'first impression' rule.
PROVIDE CONTEXT
DM's with a 'Hi' or a 'How are you?' usually don't get answered because the person can't gauge why you would message them.
Provide context in your opening message.
BE CONCISE.
Nobody wants to read 11 paragraphs of a cold DM or for that matter 11 separate messages in a row.
You have to warm up the engine before you race the car.
BE PATIENT
Anyone with a considerable following can get swamped in hundreds, if not thousands, of direct messages per month.
Be patient, if you've provided a clear and concise opening message, and offer a value exchange, they'll most likely get back to you, but it may take a week or two.
VALUE EXCHANGE
This point is critical. What do you bring to the table for this person? Are you a potential client? Can your services help them? Do you have a question about a recent post? Or do you just want to say thank you for helping them out.
Understanding this, will help you in your DM's.
Did you know your messages only show -40 characters in the preview?
You need to make those first 40 characters count.
THE ART OF THE DM
Are you human?
No spammy comment BS.
Are you approachable?
Your first impression matters, including your profile and handle.
Did you provide context?
Skip the general 'hi' and 'how are you?' openers.
Are you clear and concise?
Did you articulate your point correctly?
Have you been patient?
Did you give them time to get through their other DM's?
Do you have DM?
What is your favorite opener for cold messaging someone?
More booklets by Steve Mellor
More Marketing booklets
Your recently viewed booklets
See all booklets