Booklet
Differences Between 3g Lte and 5g of Wireless Generations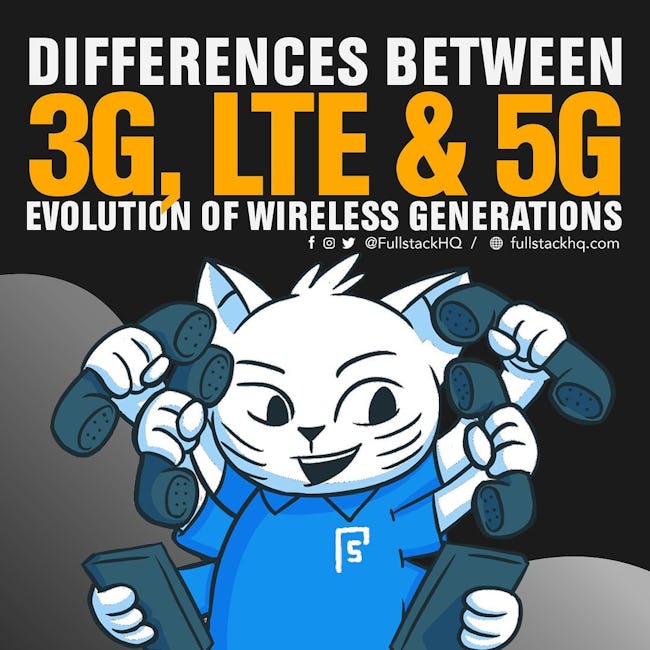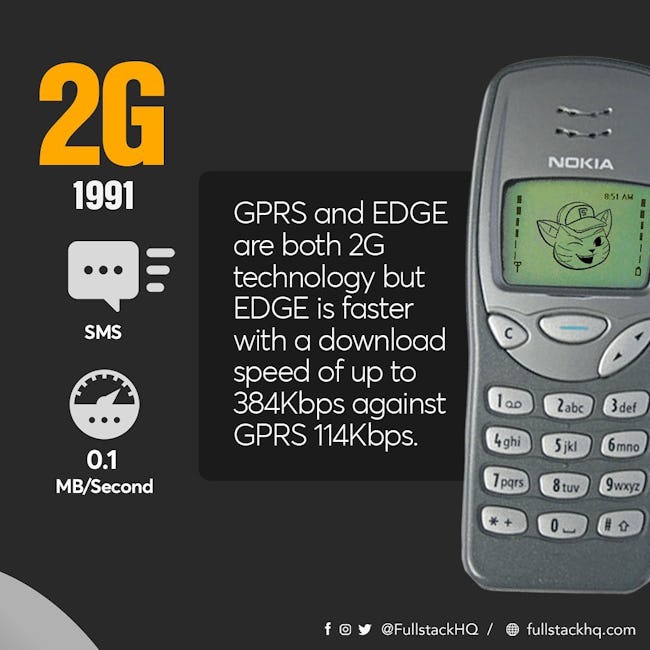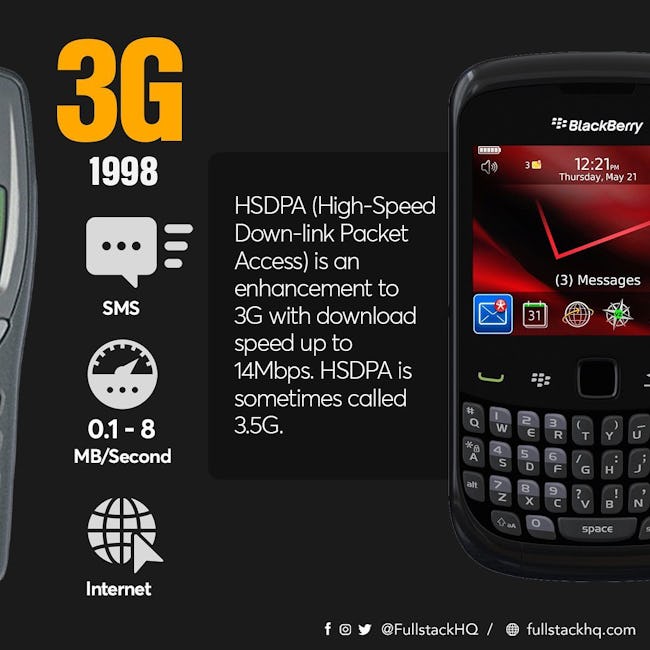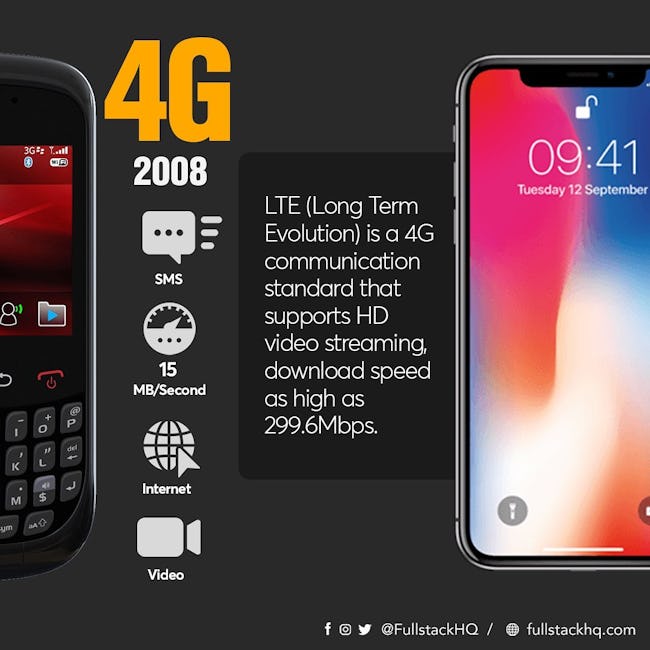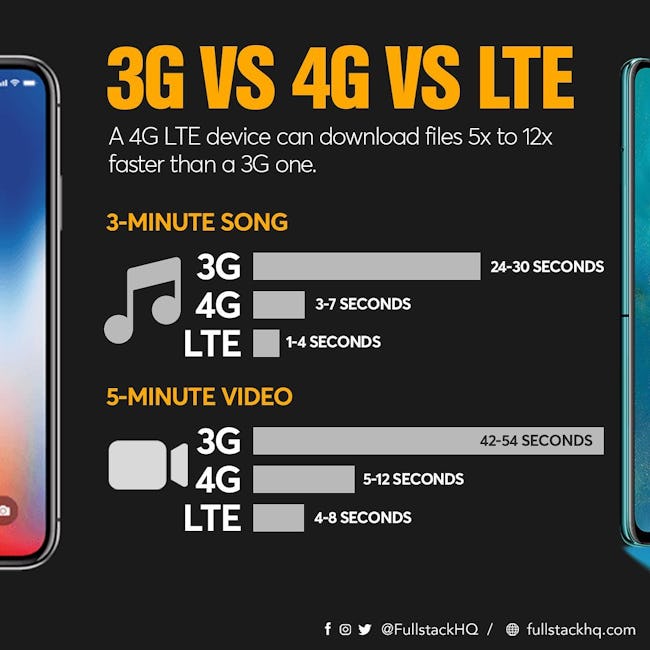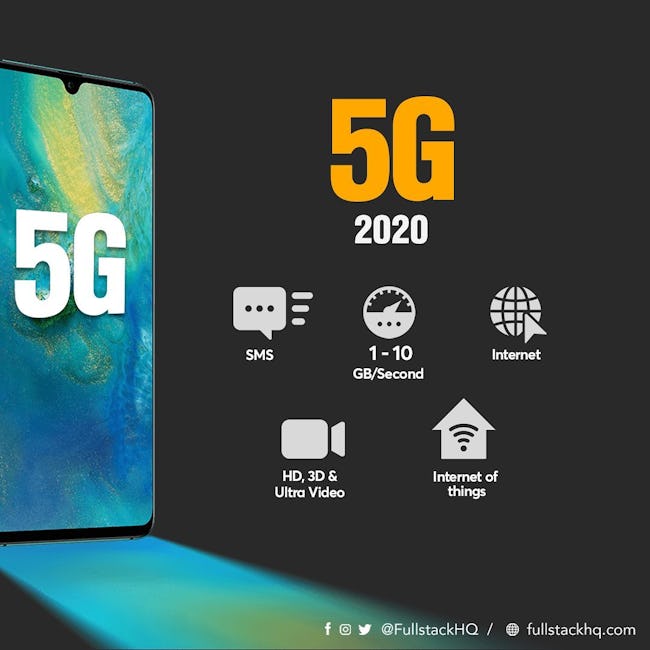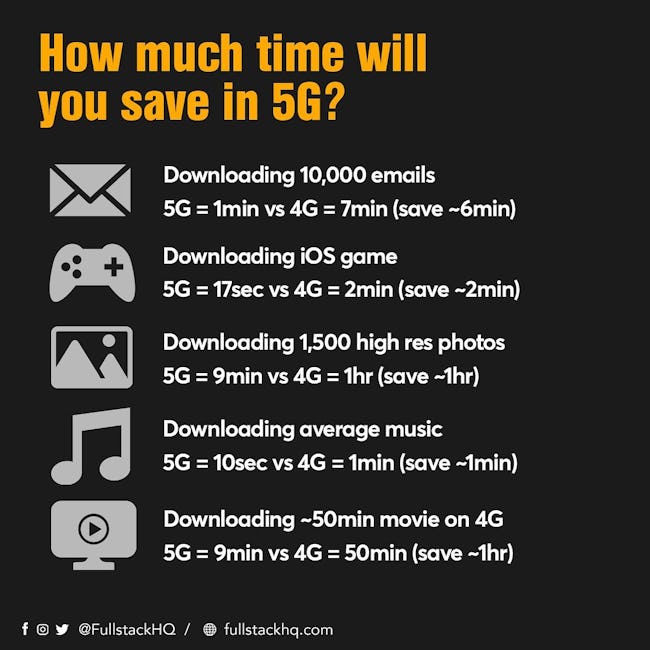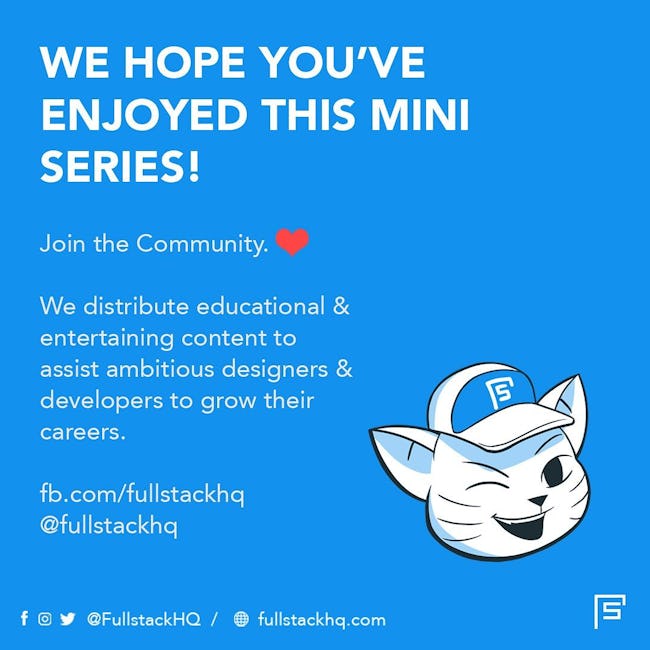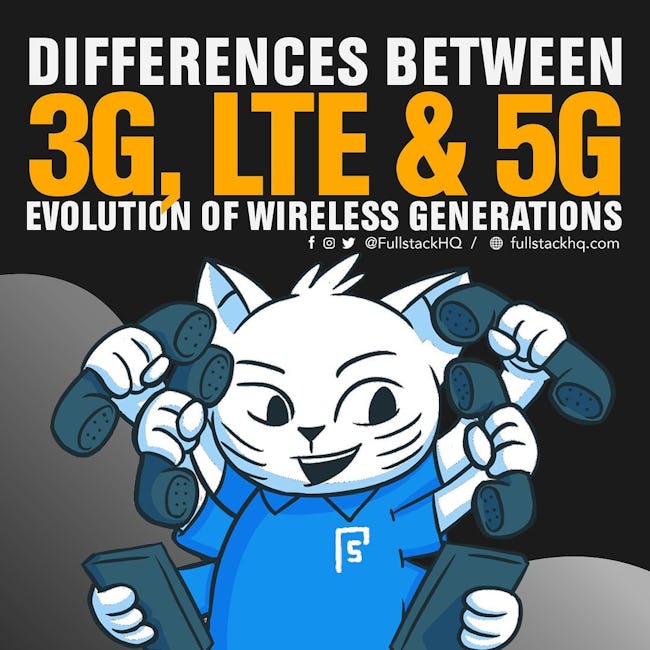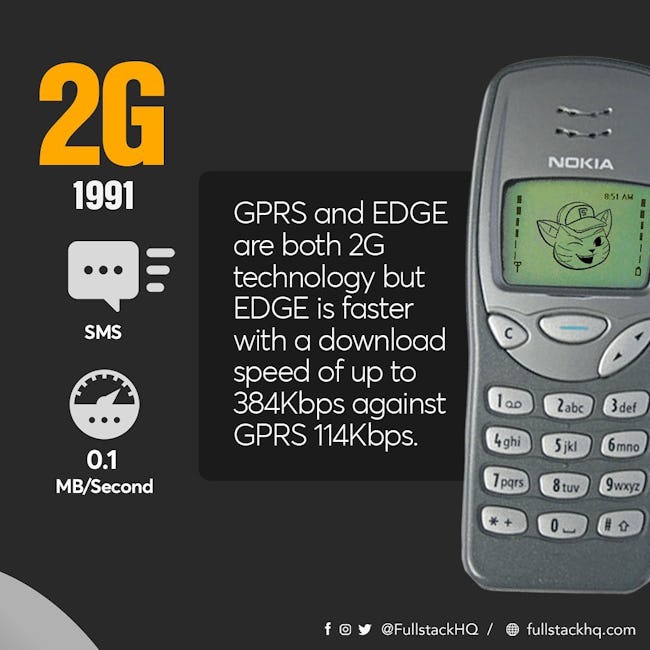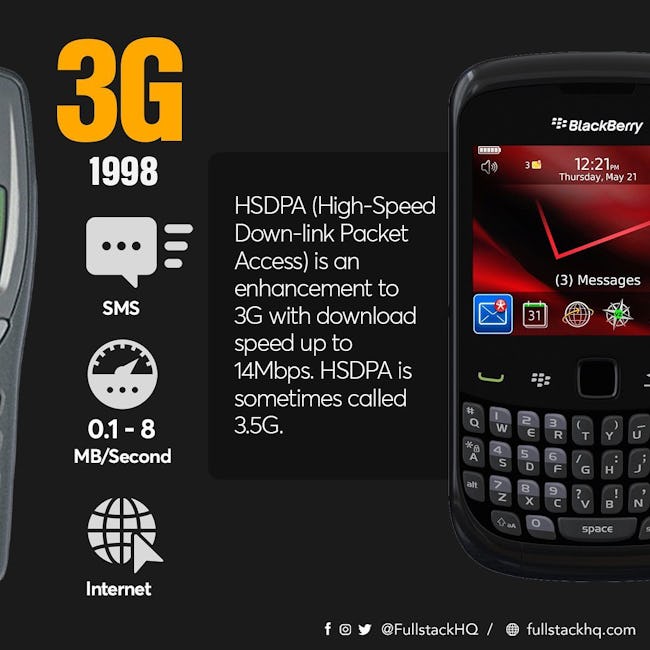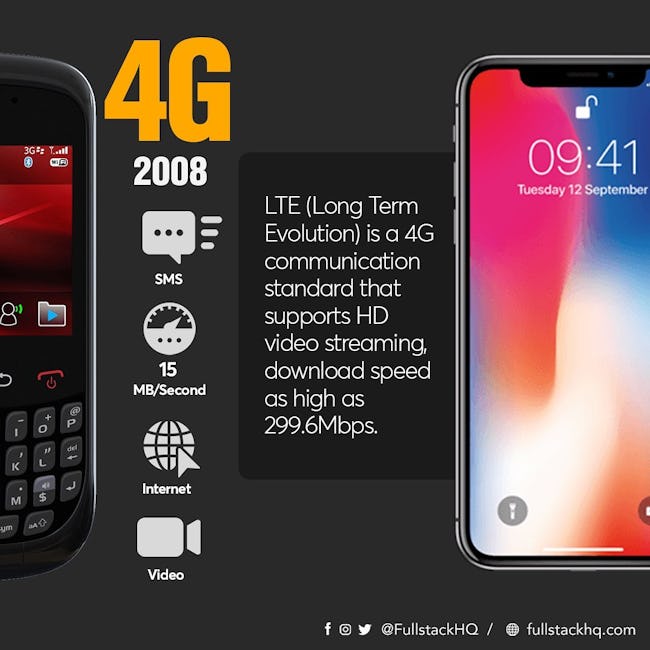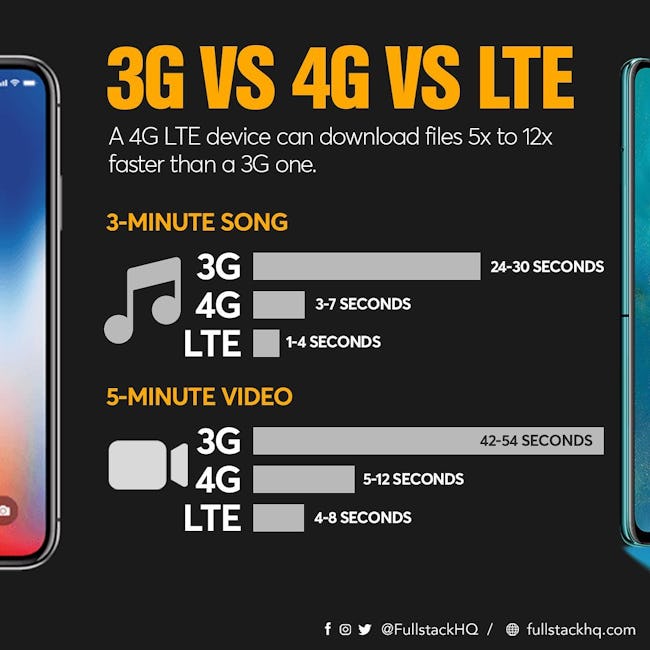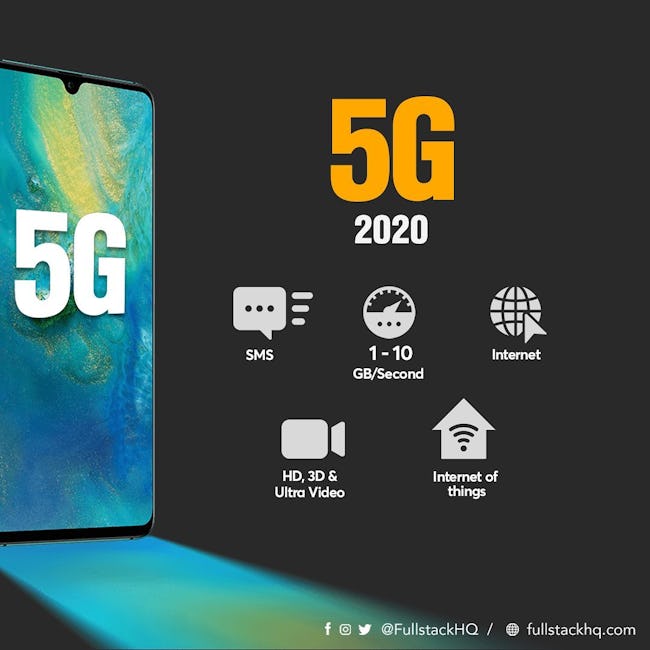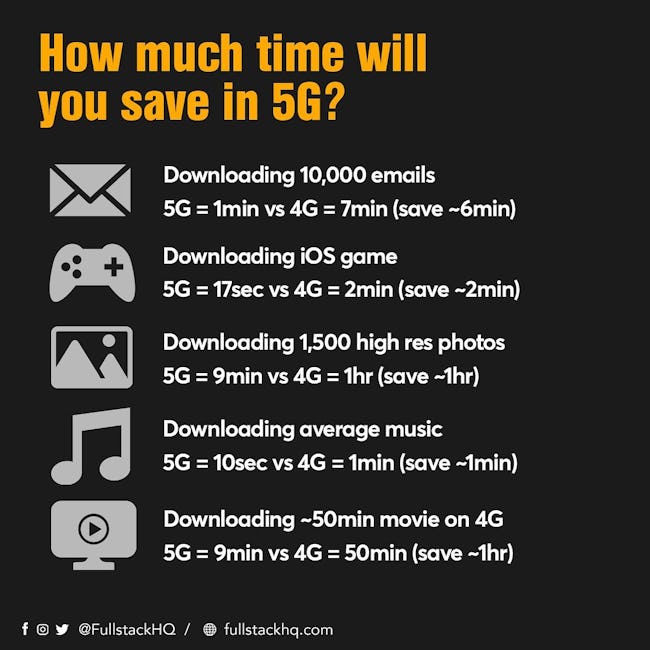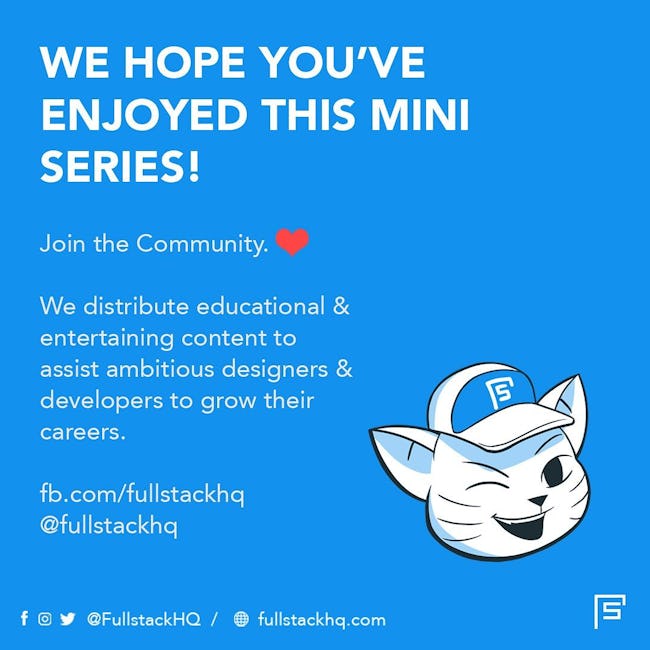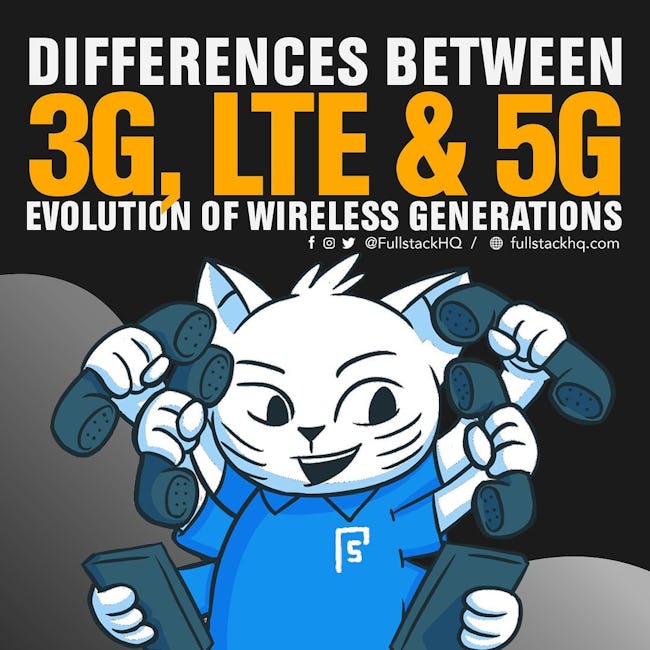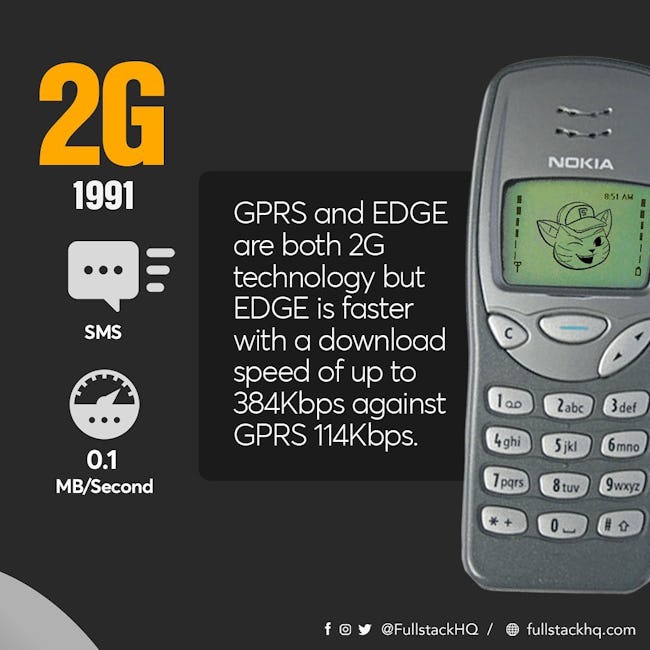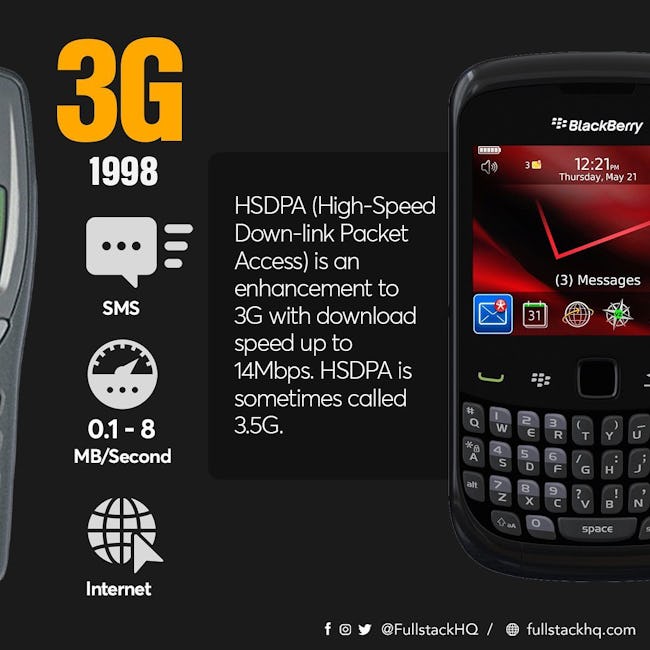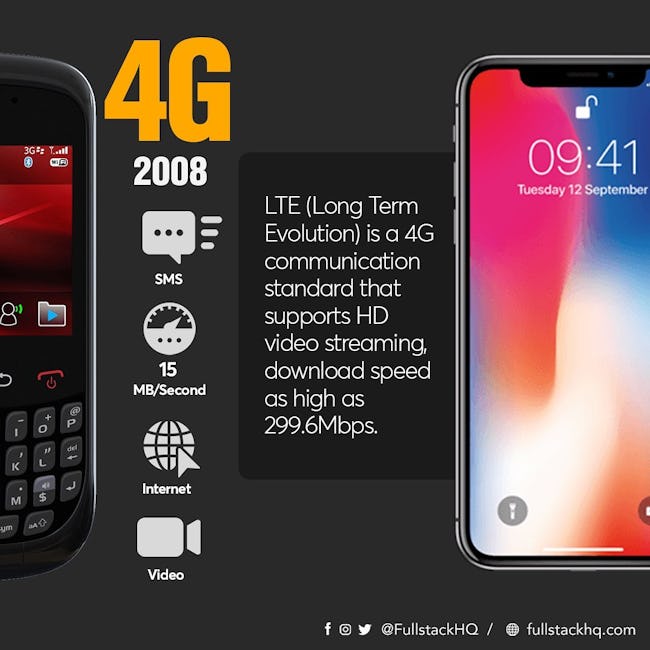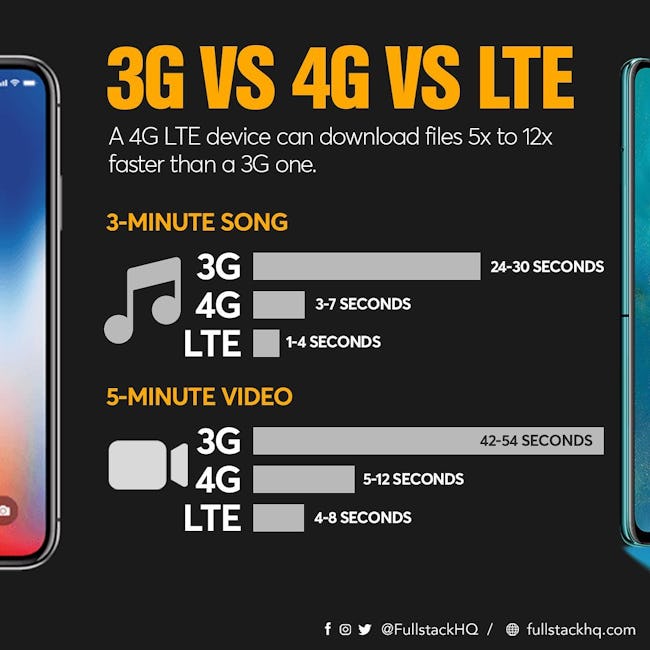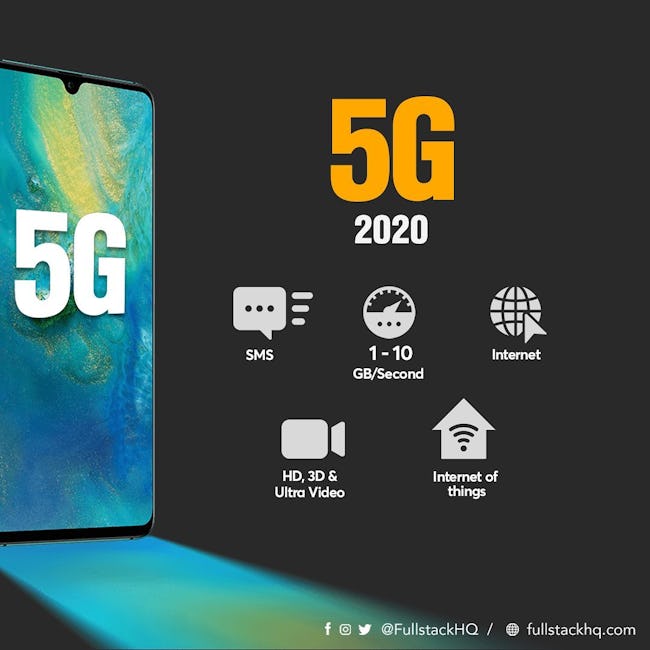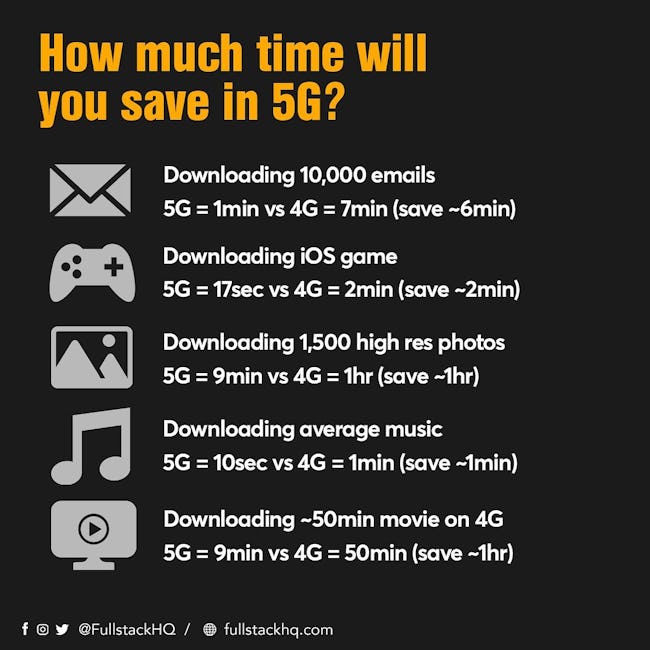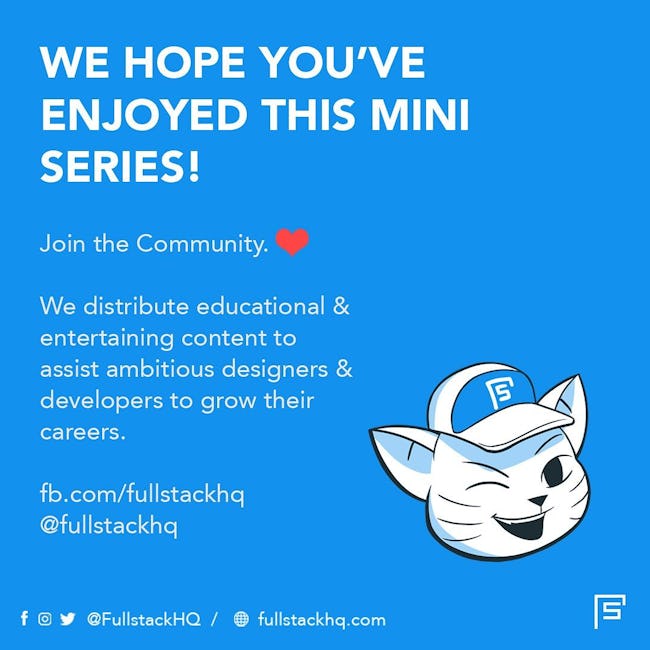 Differences Between 3g Lte and 5g of Wireless Generations
2G
GPRS and EDGE are both 2G technology but EDGE is faster with a download speed of up to 384Kbps against GPRS 114Kbps.
3G
HSDPA (High-Speed Down-link Packet Access) is an enhancement to 3G with download speed up to 14Mbps. HSDPA is sometimes called 3.5G.
4G
LTE (Long Term Evolution) is a 4G communication standard that supports HD video streaming, download speed as high as 299.6Mbps.
3GVS4GVSLTE
A 4G LTE device can download files 5x to 12x faster than a 3G one.
How much time will you save in 5G?
Downloading 10,000 emails
5G = Imin vs 4G = 7min (save —6min)
Downloading iOS game
5G = 17sec vs 4G = 2min (save —2min)
Downloading 1,500 high res photos
5G = 9min vs 4G = Ihr (save —Ihr)
Downloading average music
5G = 10sec vs 4G = Imin (save —Imin)
Downloading -50min movie on 4G 5G = 9min vs 4G = 50min (save -1hr)
More booklets by Fullstack HQ
More IT & Software booklets
Your recently viewed booklets
See all booklets