Booklet
Difference between copywriting and ux writing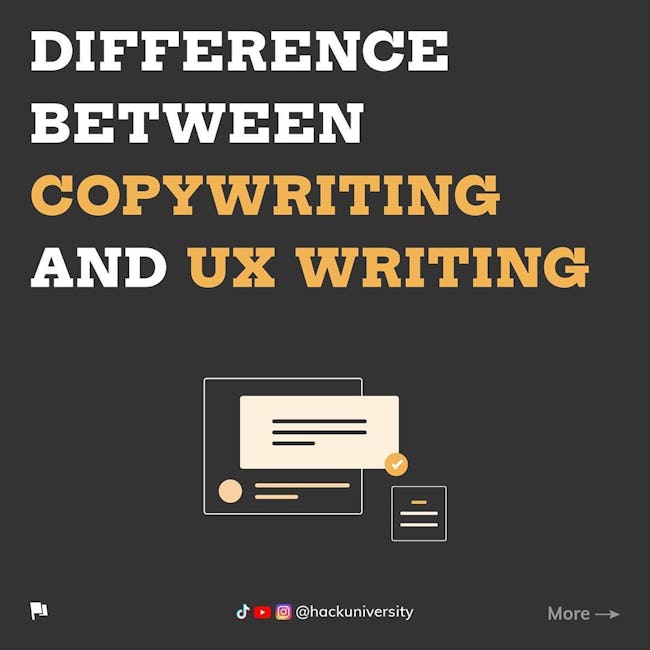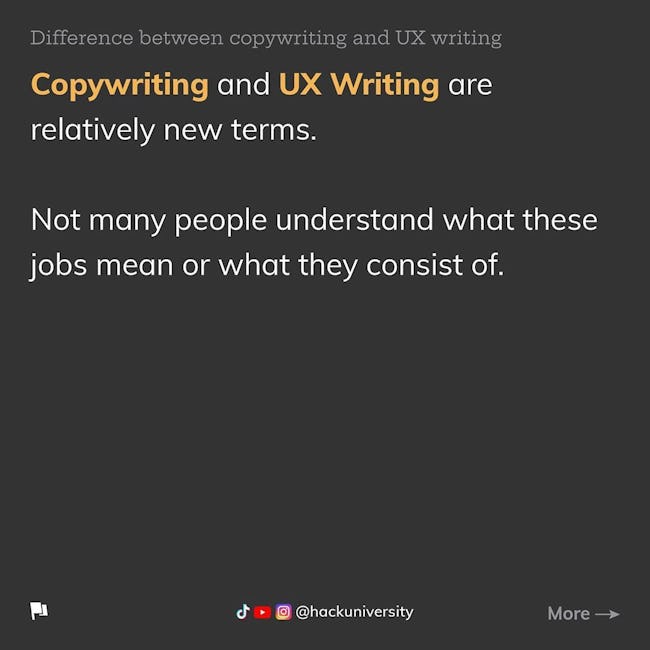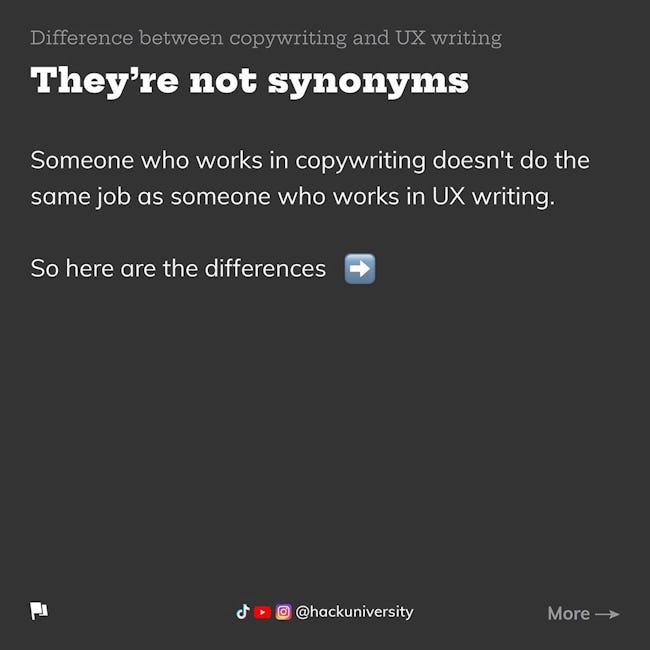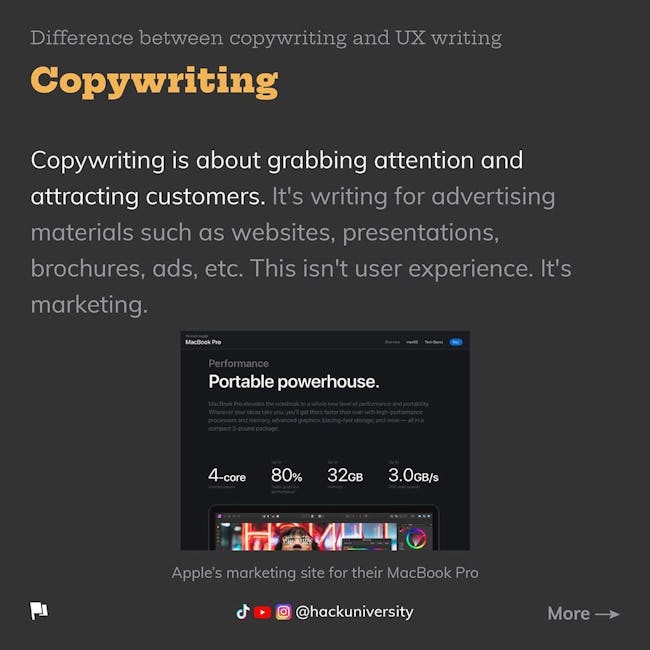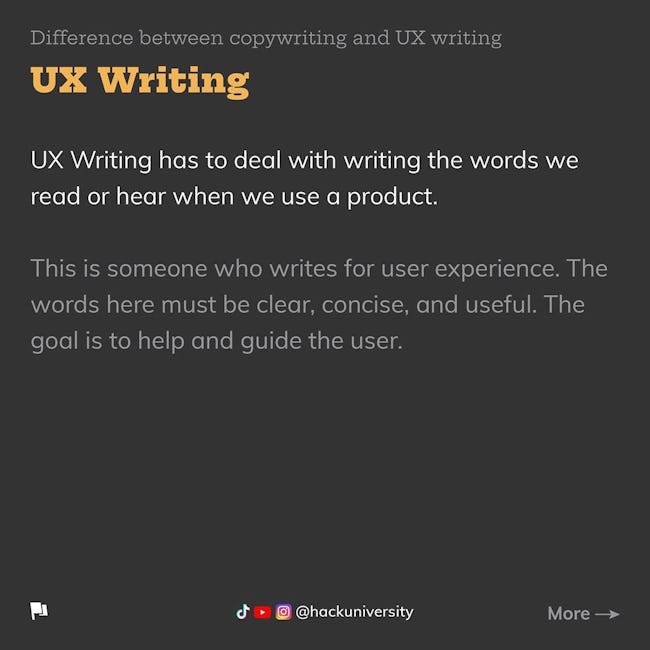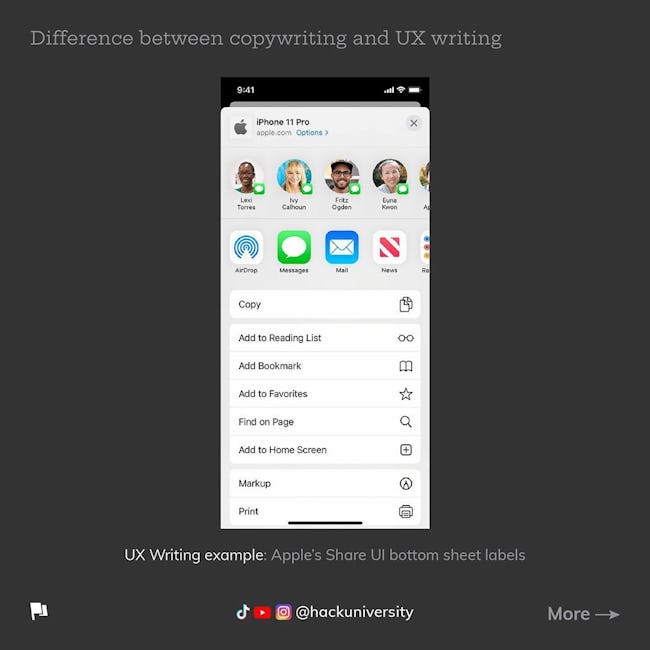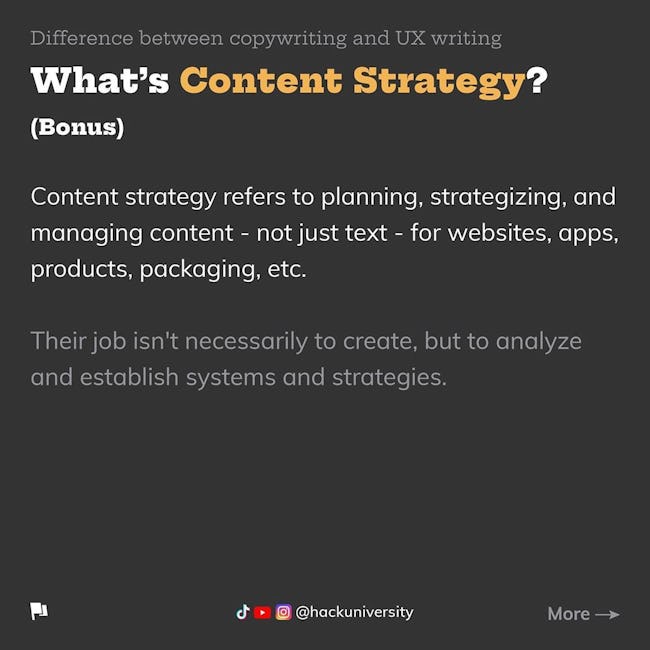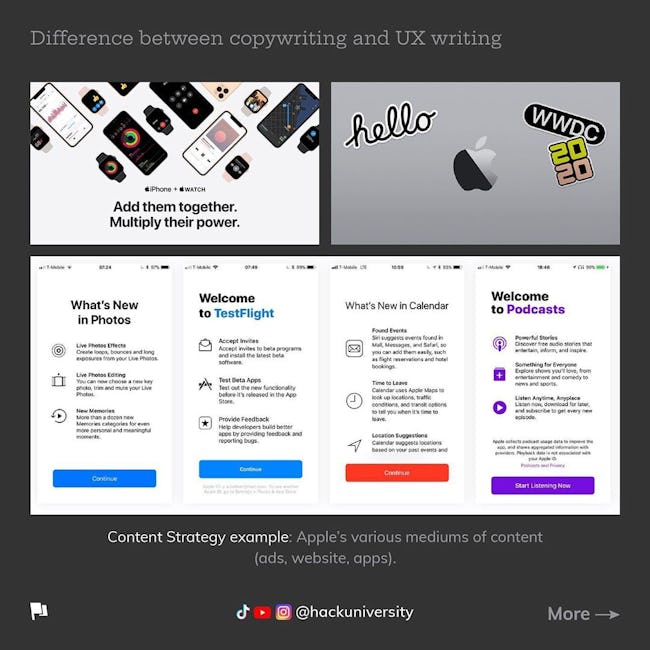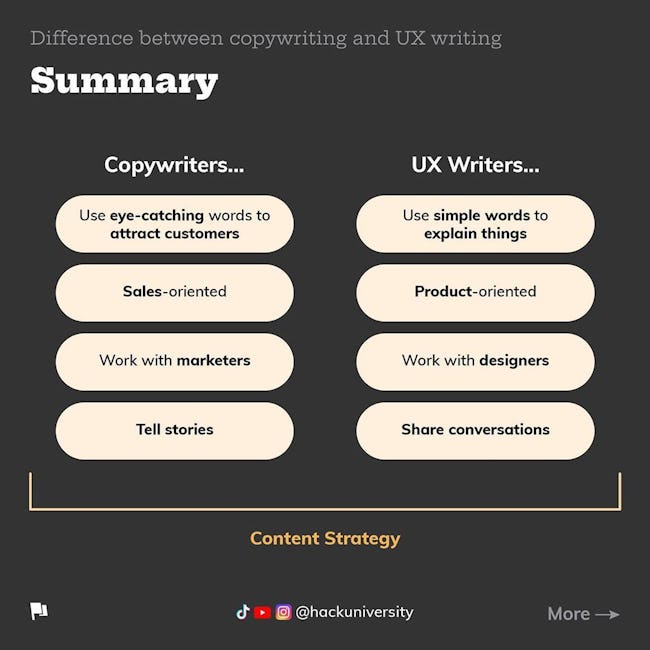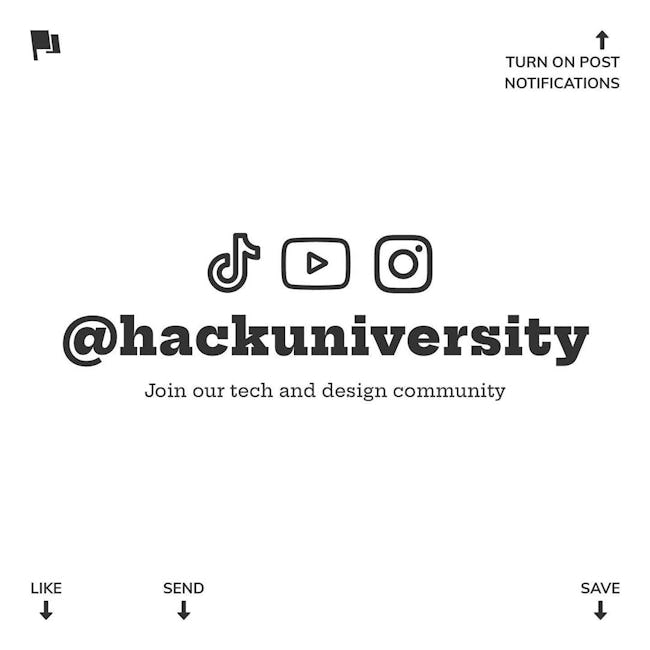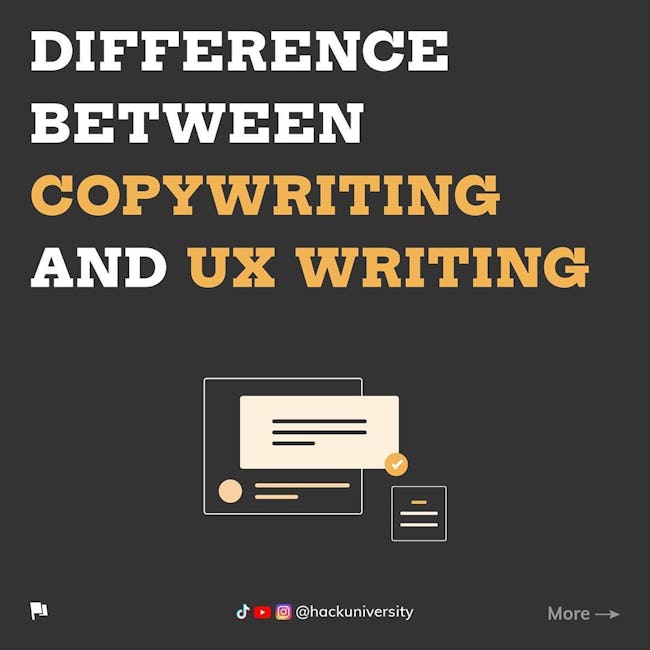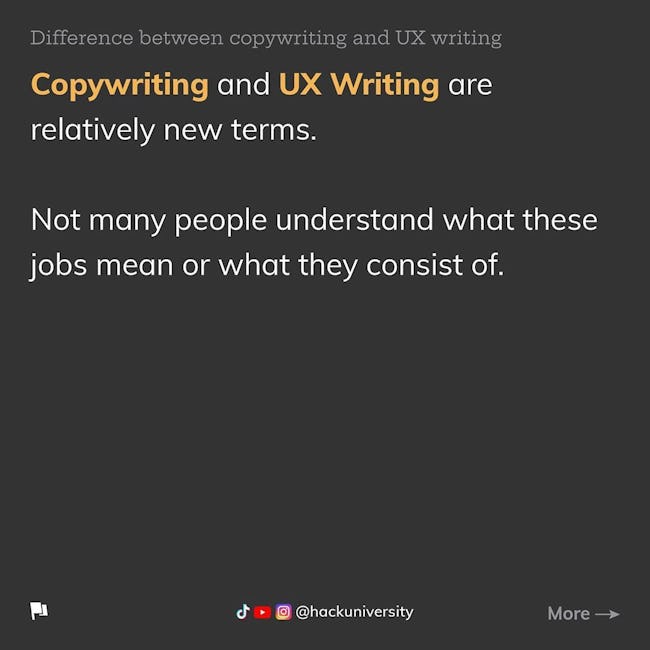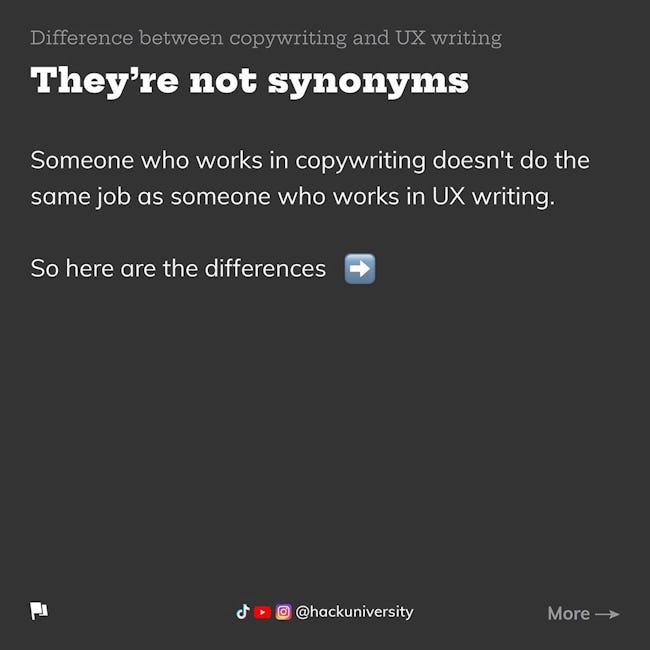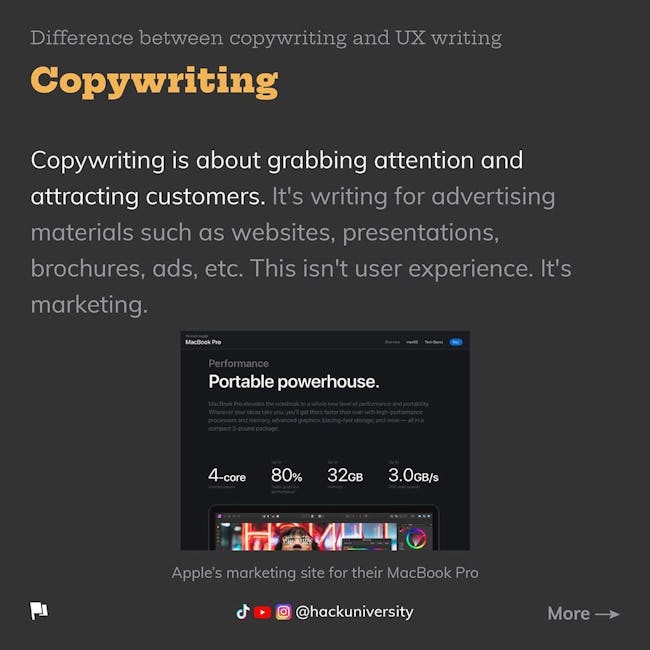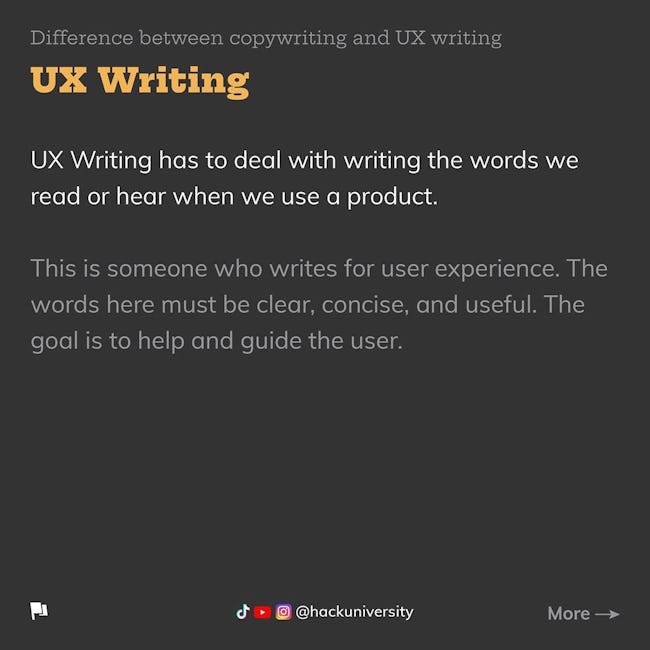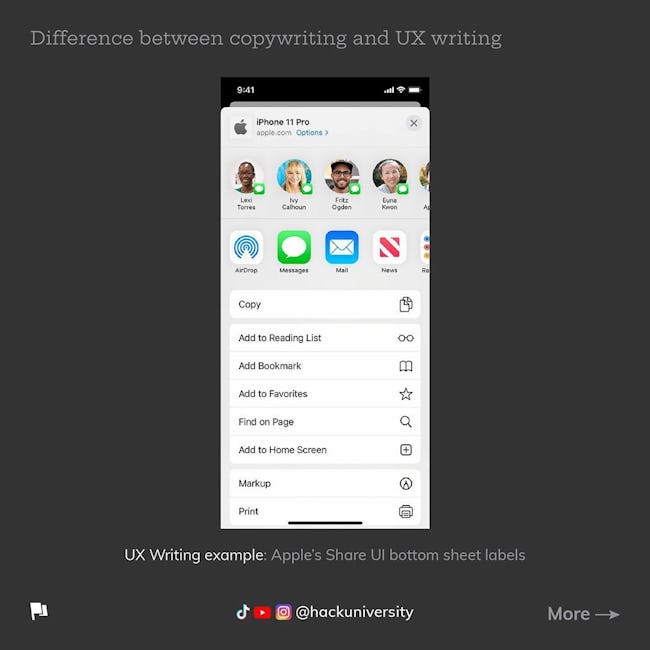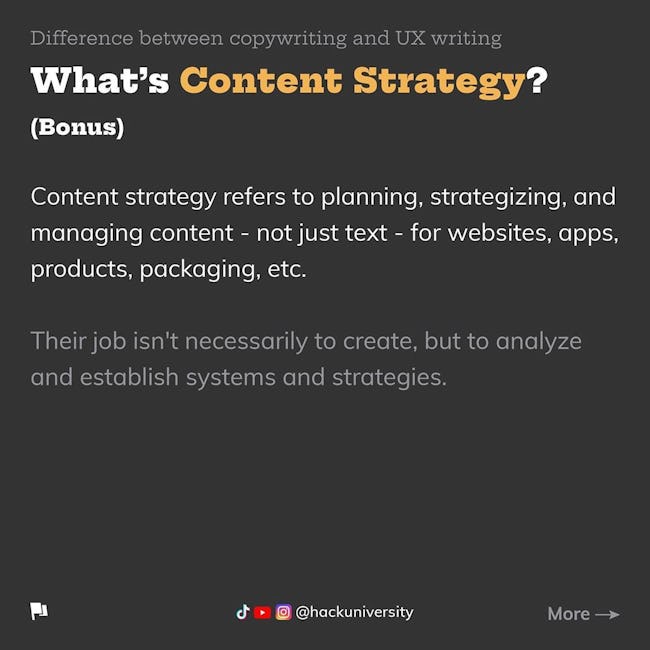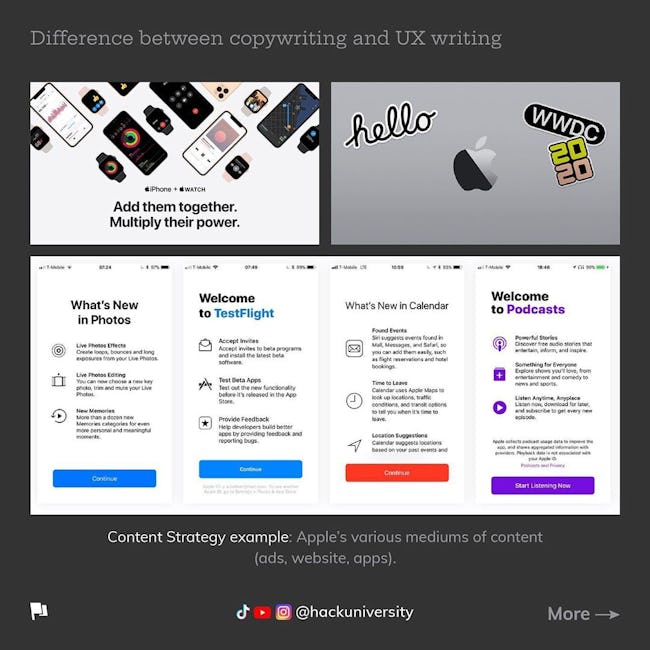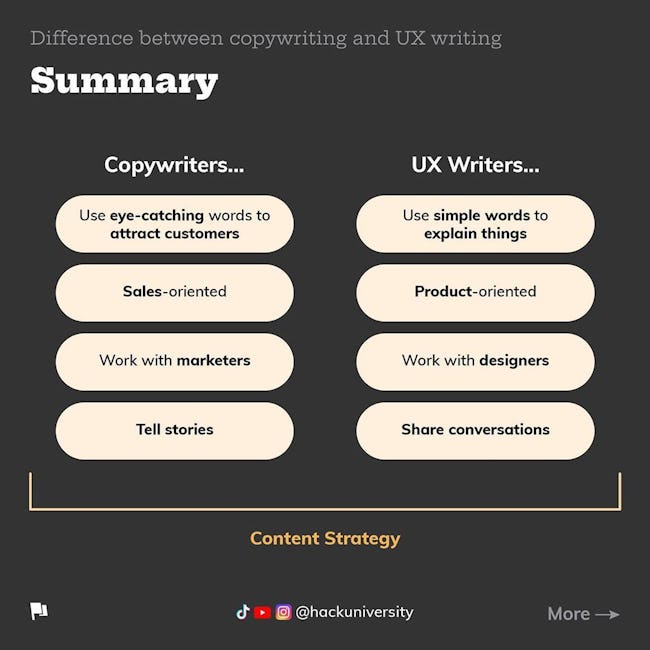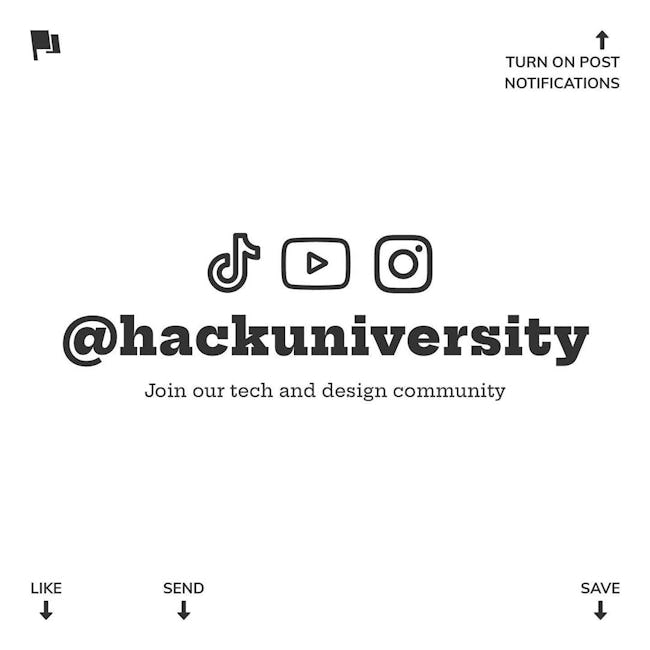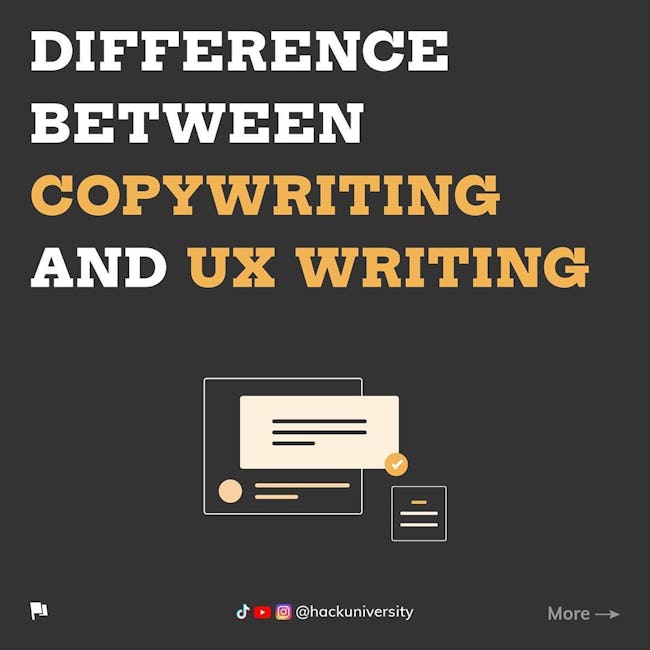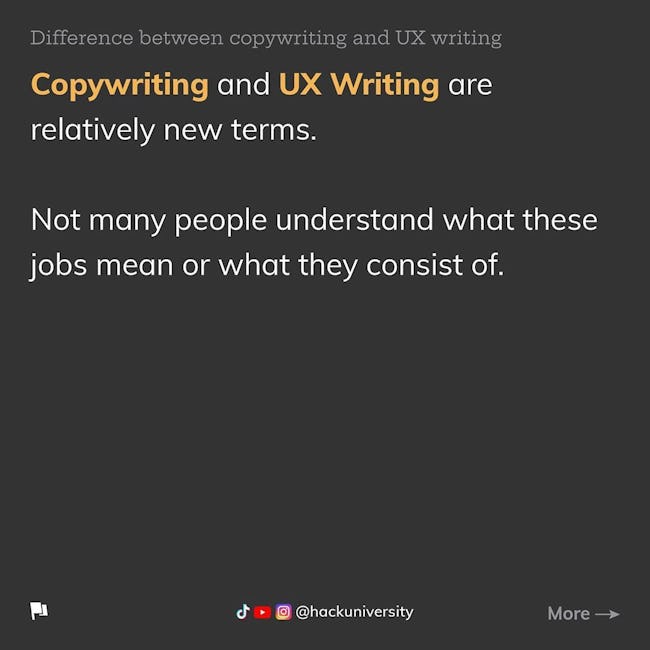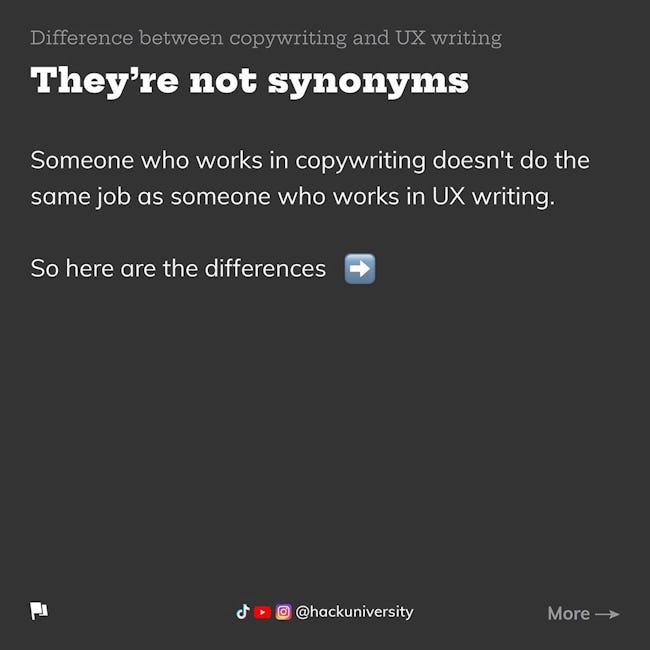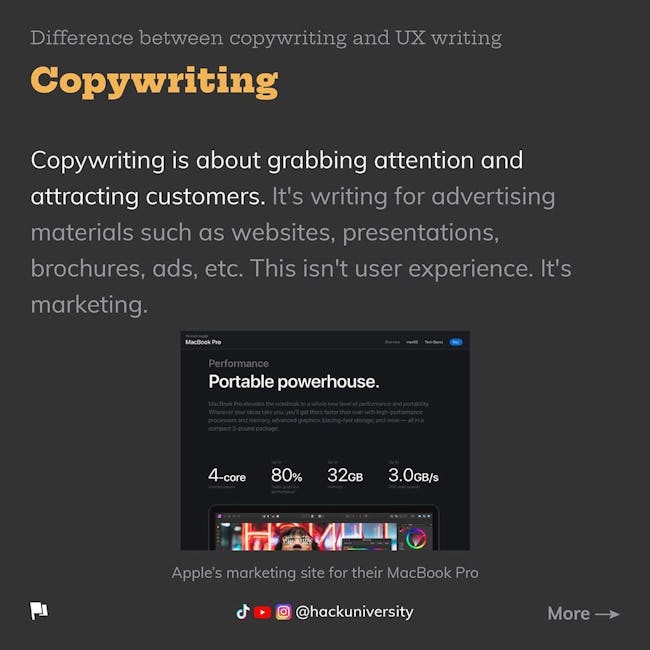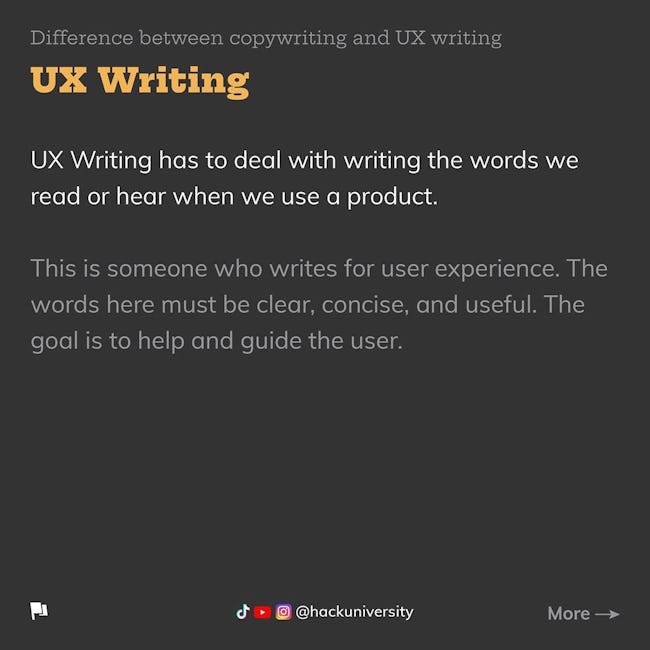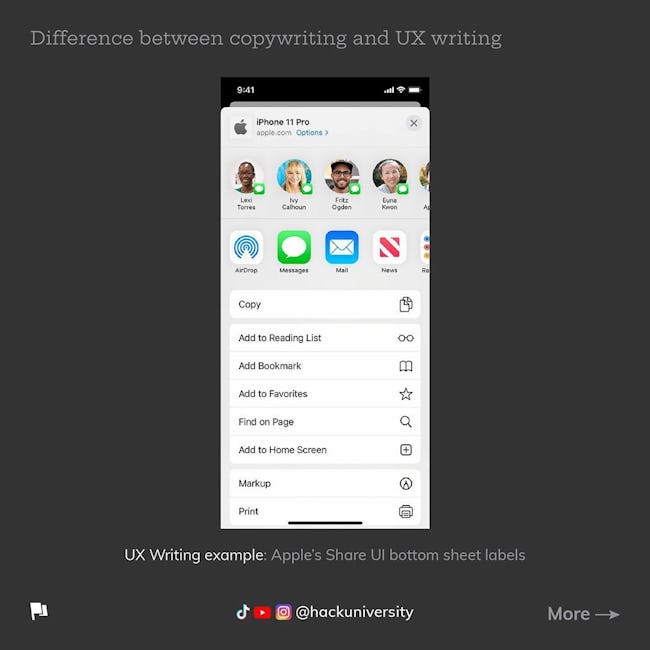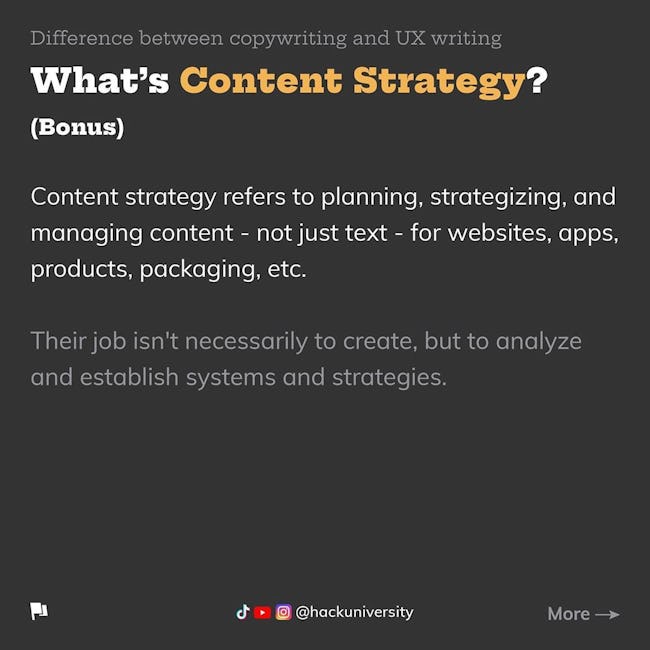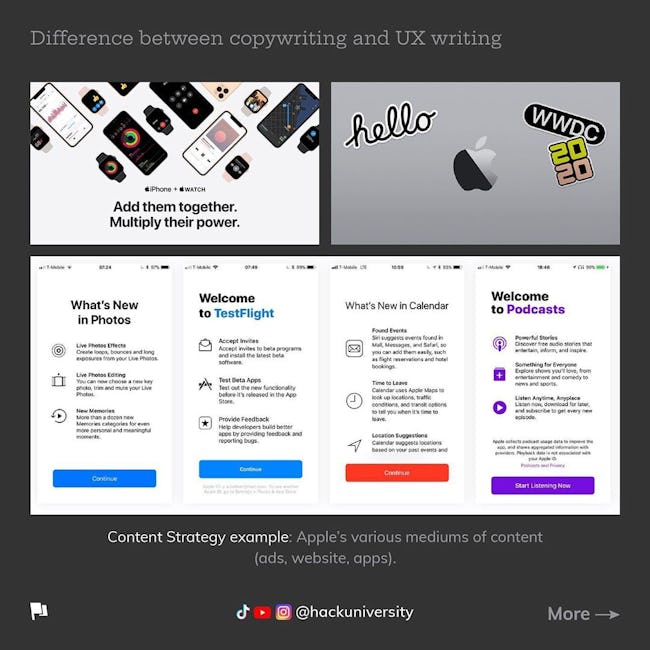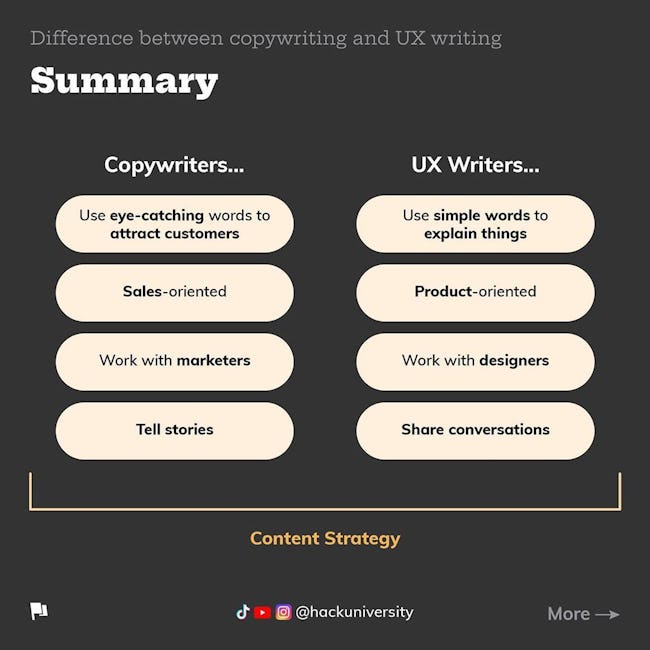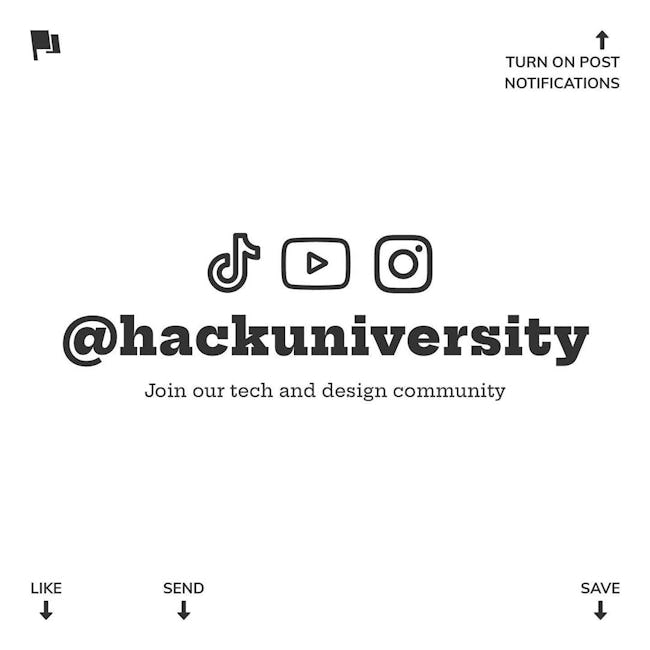 Difference between copywriting and ux writing
Copywriting and UX Writing are relatively new terms.
Not many people understand what these jobs mean or what they consist of
They're not synonyms
Someone who works in copywriting doesn't do the same job as someone who works in UX writing.
So here are the differences
Copywriting
Copywriting is about grabbing attention and attracting customers. It's writing for advertising materials such as websites, presentations, brochures, ads, etc. This isn't user experience. It's .marketing.
UX Writing
UX Writing has to deal with writing the words we read or hear when we use a product.
This is someone who writes for user experience. The words here must be clear, concise, and useful. The goal is to help and guide the user.
UX Writing example Apple's Share Ul bottom sheet labels
What's Content Strategy? (Bonus)
Content strategy refers to planning, strategizing, and managing content - not just text - for websites, apps, products, packaging, etc
Their job isn't necessarily to create, but to analyze and establish systems and strategies.
Content Strategy example Apple's various mediums of content (ads. website, apps).
Copywriters
Use eye-catching words to attract customers
Sales-oriented
Work with marketers
Tell stories
UX Writers
Use simple words to explain things
Product-oriented
Work with designers
Share conversations
Join our tech and design community @hackuniversity
youtube.com/HackUniversity
tiktok.eom/@HackUniversity
facebook.com/TheHackUniversity
More booklets by Hack University
More Development booklets
Your recently viewed booklets
See all booklets