Booklet
Design Tips For Instagram Carousel A Beginners Guide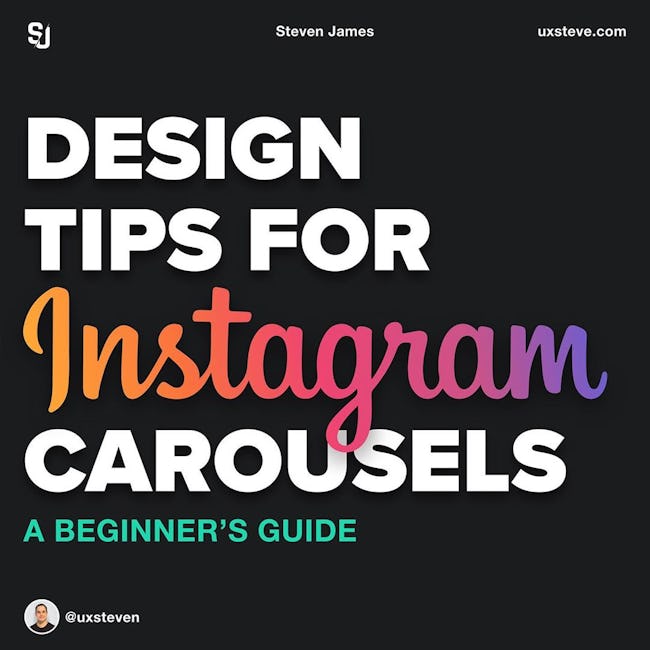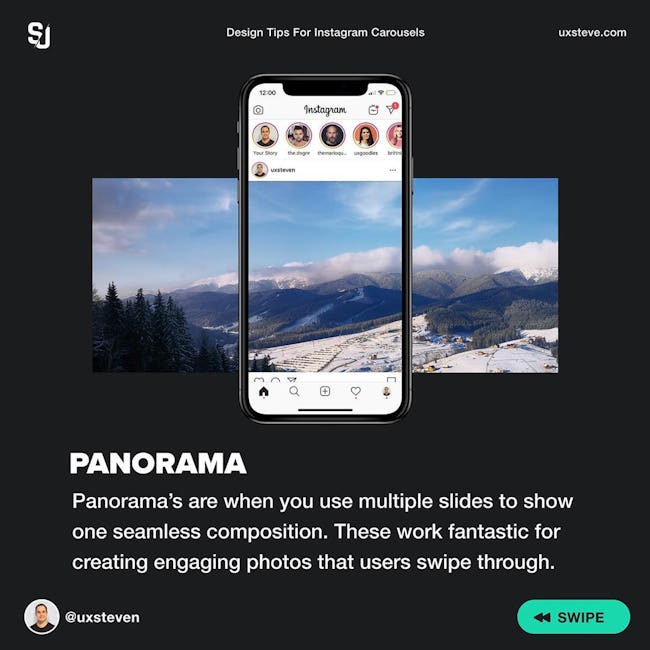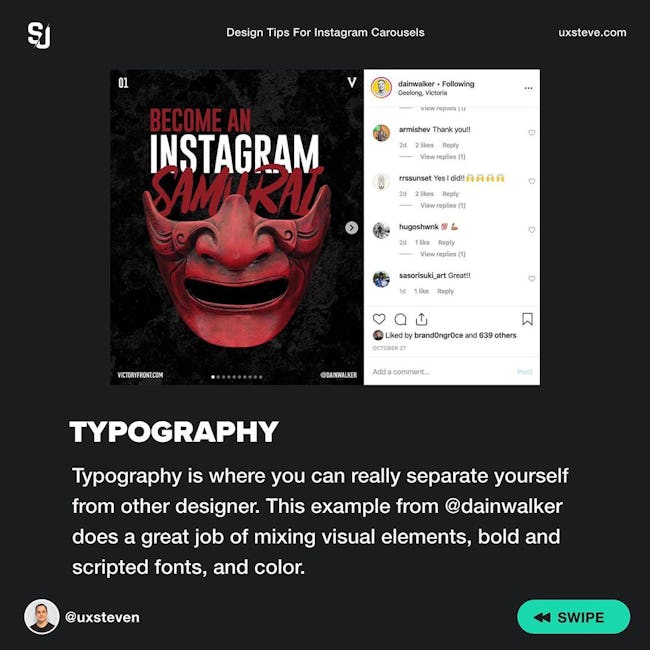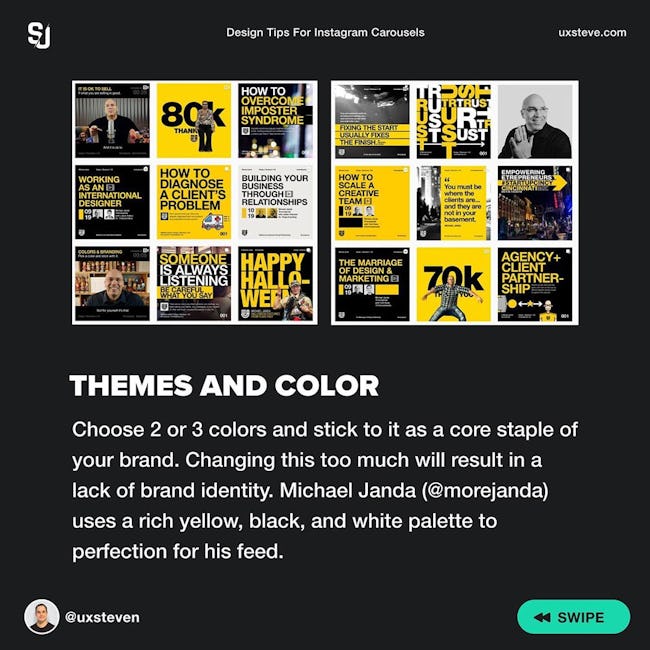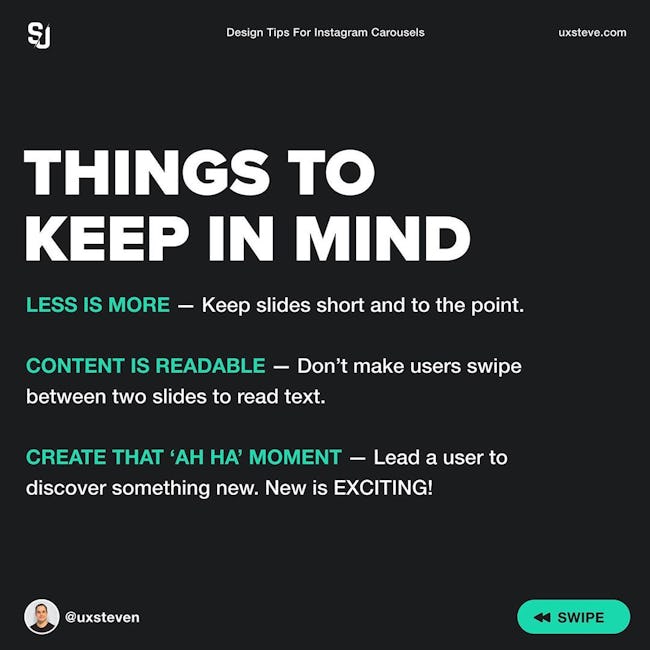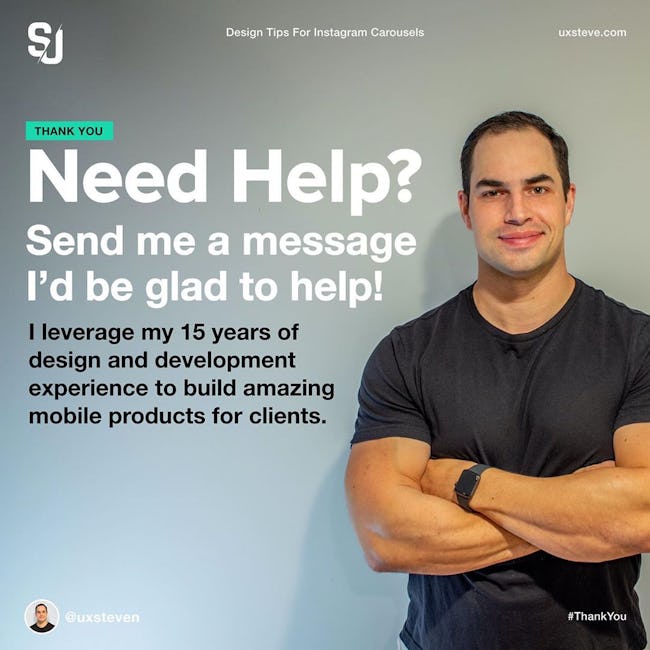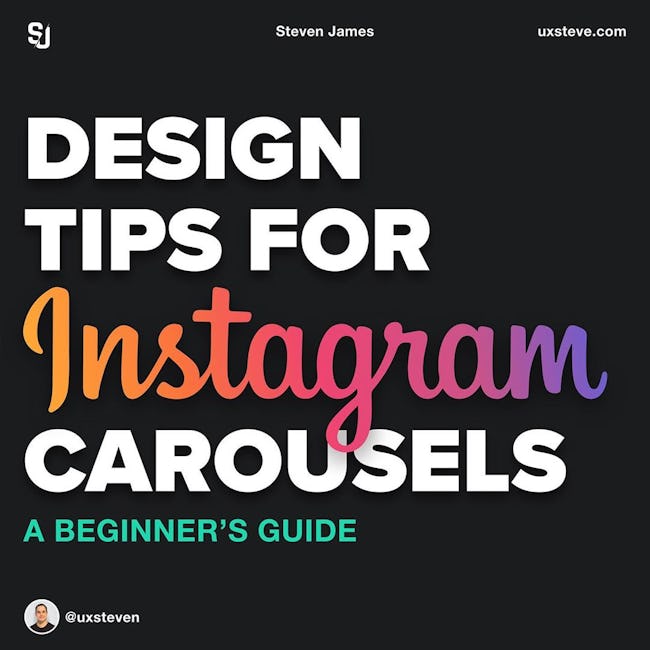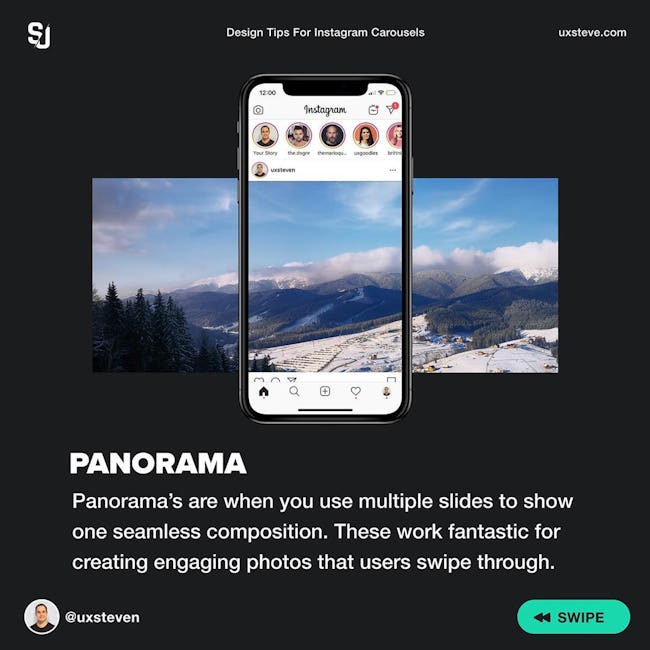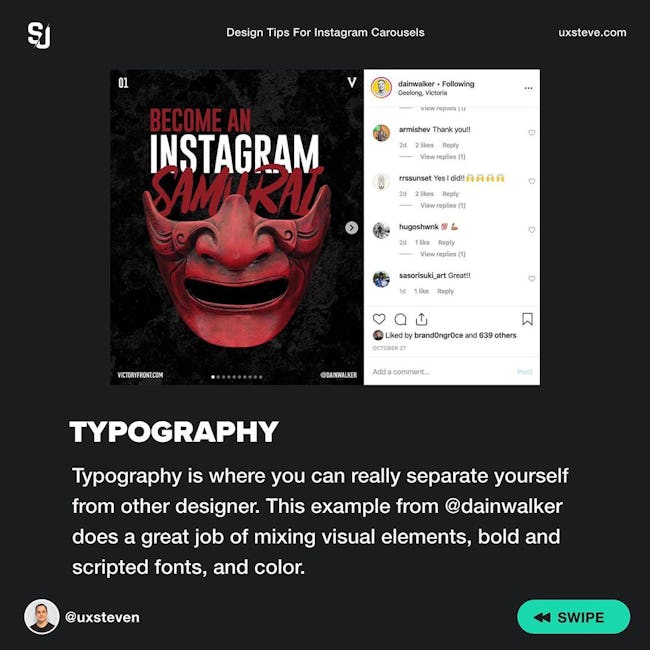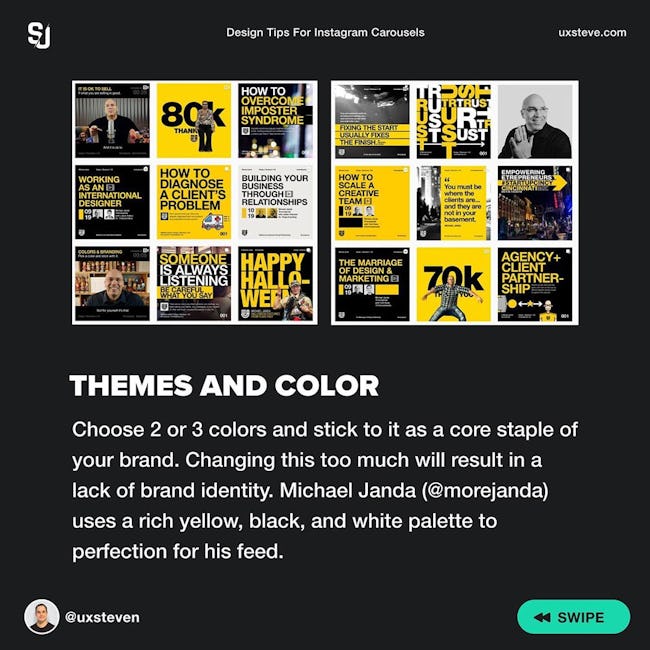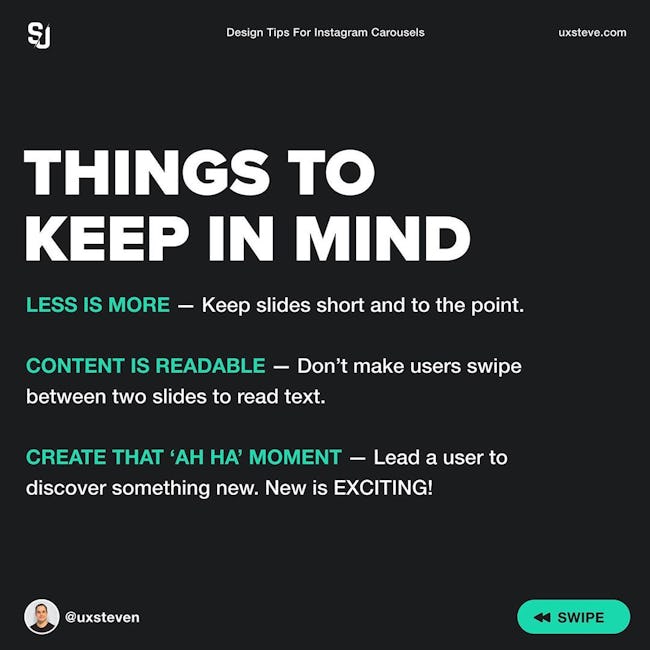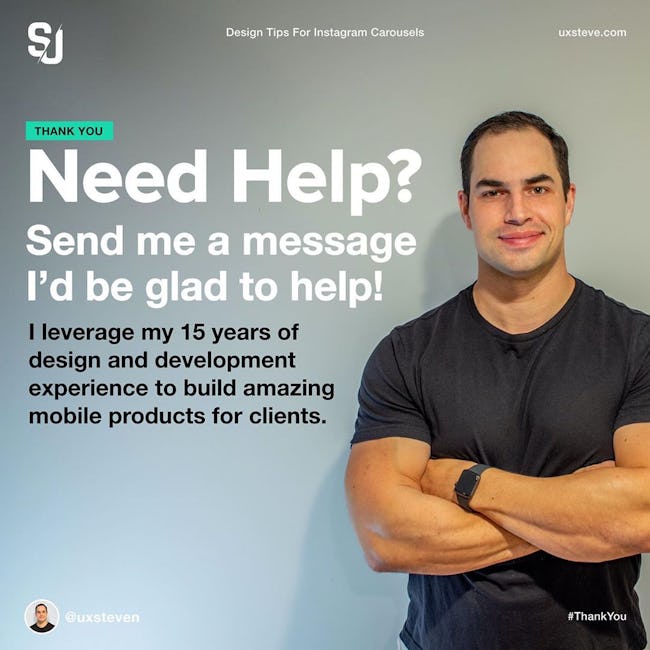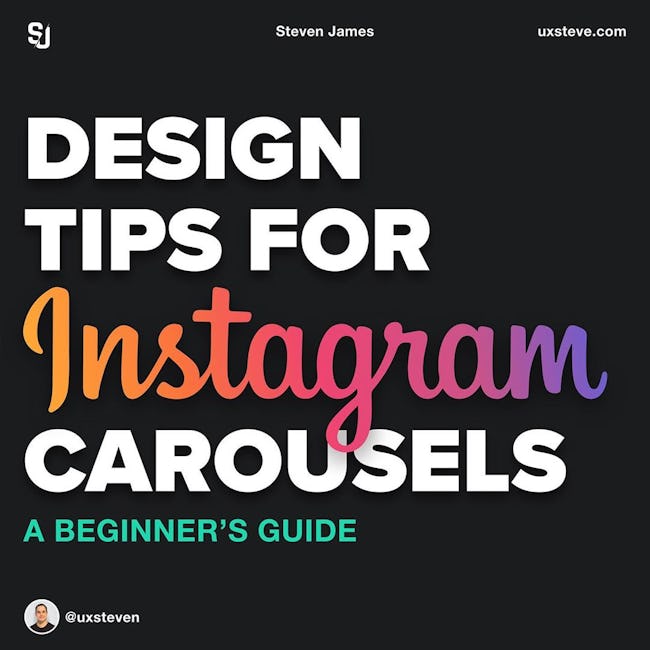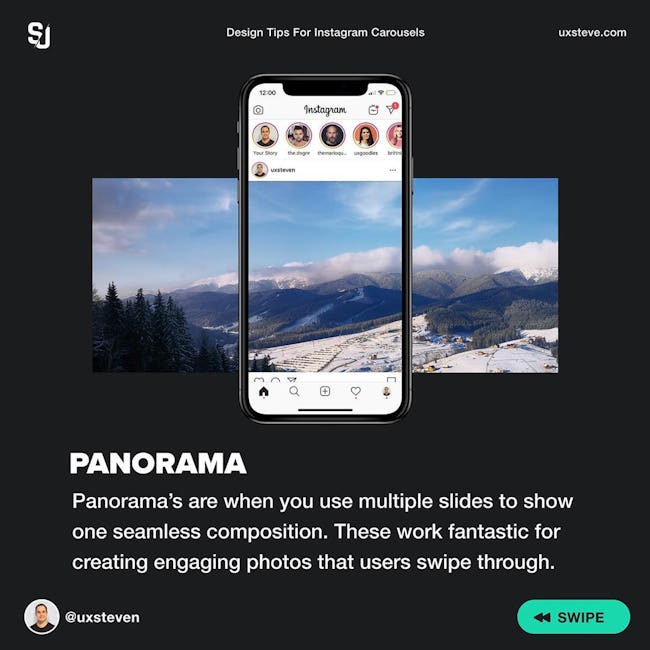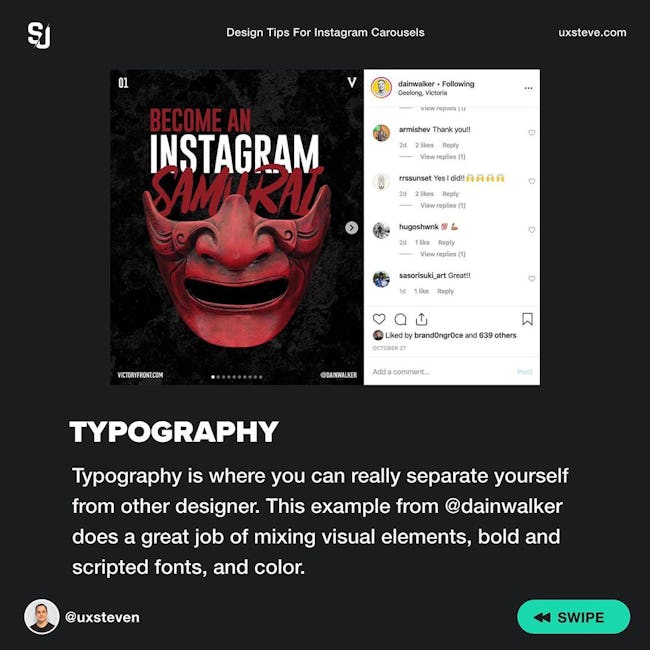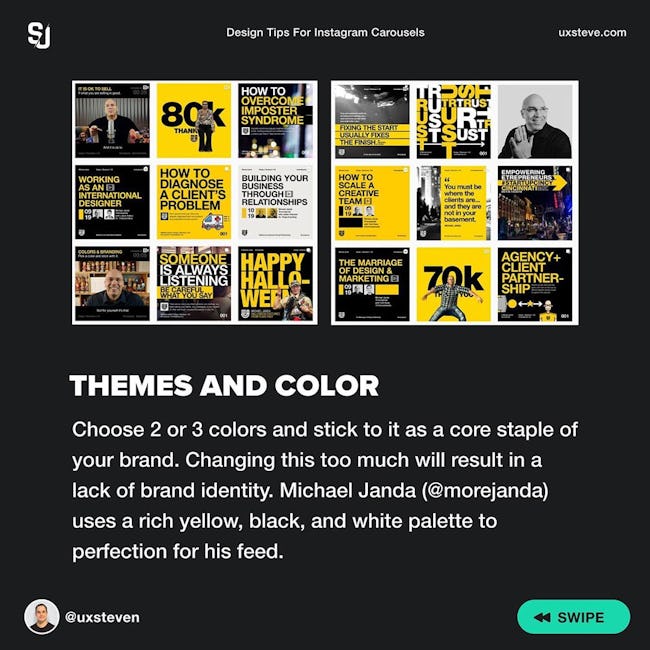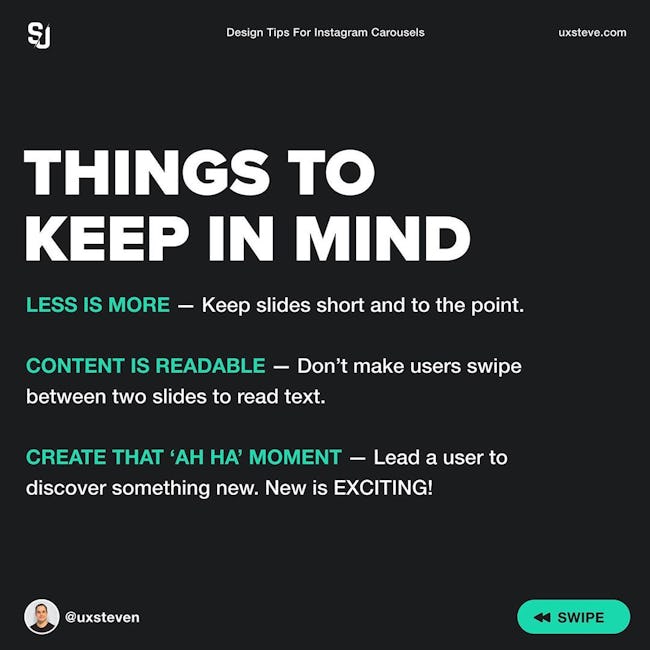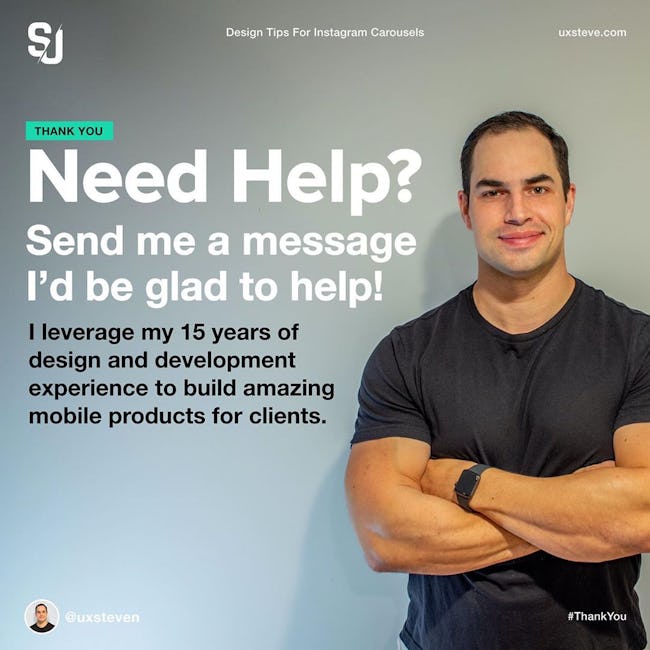 Design Tips For Instagram Carousel A Beginners Guide
PANORAMA
Panorama's are when you use multiple slides to show one seamless composition. These work fantastic for creating engaging photos that users swipe through.
TYPOGRAPHY
Typography is where you can really separate yourself from other designer. This example from @dainwalker does a great job of mixing visual elements, bold and scripted fonts, and color.
THEMES AND COLOR
Choose 2 or 3 colors and stick to it as a core staple of your brand. Changing this too much will result in a lack of brand identity. Michael Janda (@morejanda) uses a rich yellow, black, and white palette to perfection for his feed.
THINGS TO KEEP IN MIND
LESS IS MORE —s Keep slides short and to the point.
CONTENT IS READABLE — Don't make users swipe between two slides to read text.
Need Help? Send me a message I'd be glad to help!
I leverage my 15 years of design and development experience to build amazing mobile products for clients.
More booklets by Steve Mellor
More Marketing booklets
Your recently viewed booklets
See all booklets