Booklet
Design is More Subjective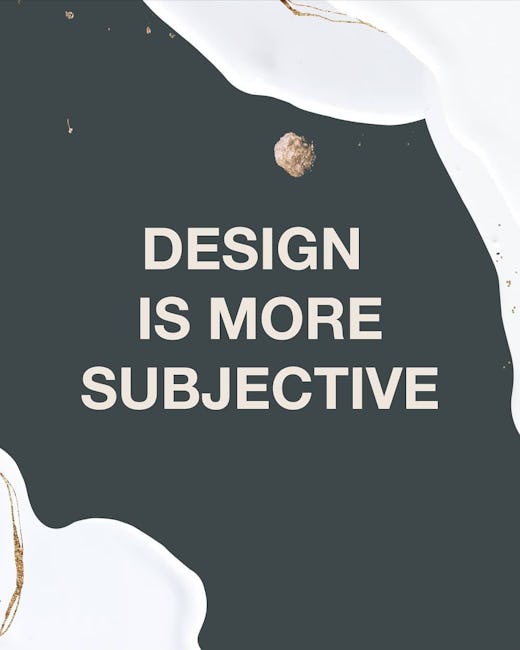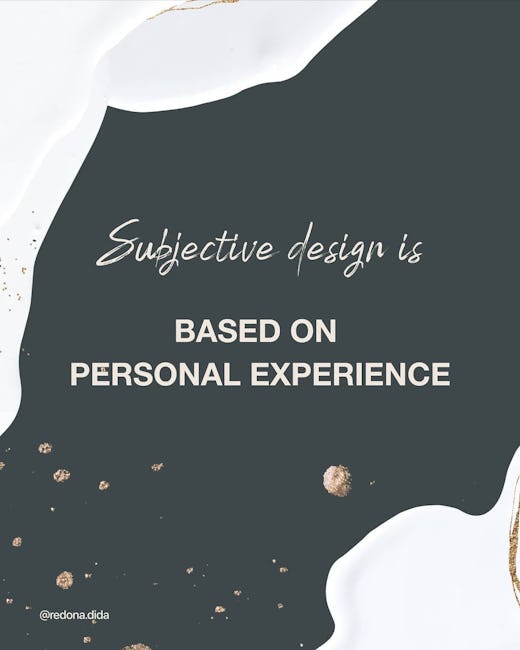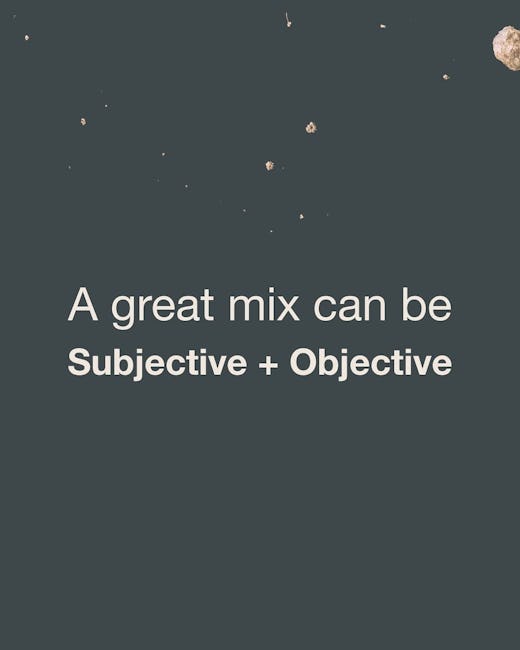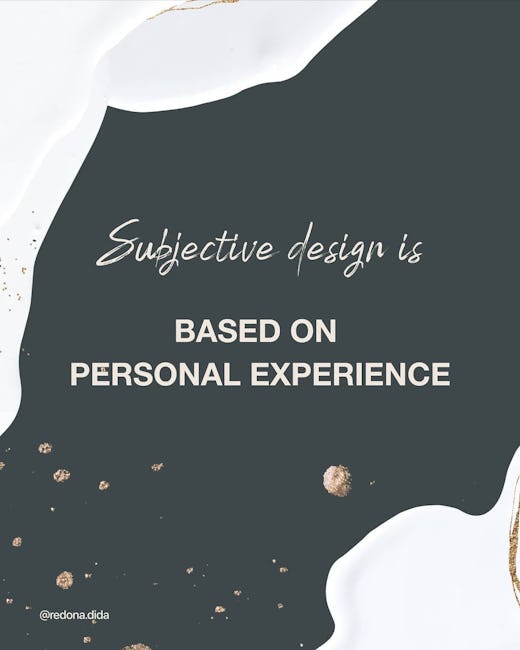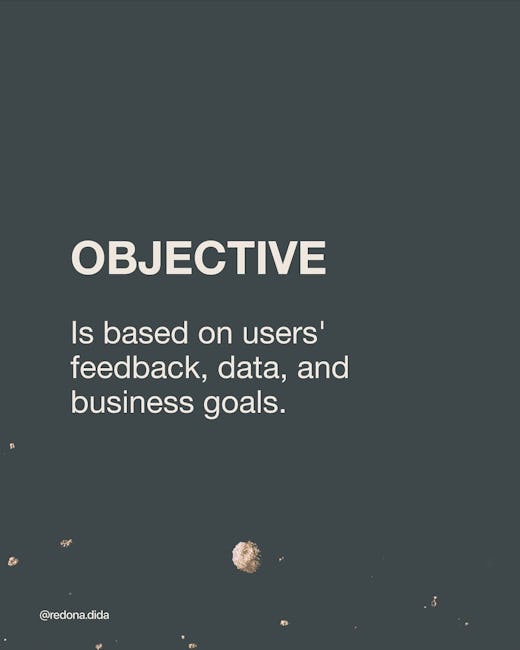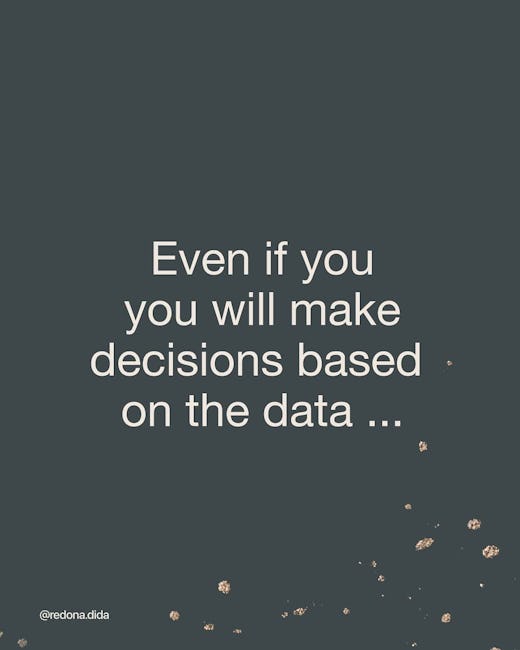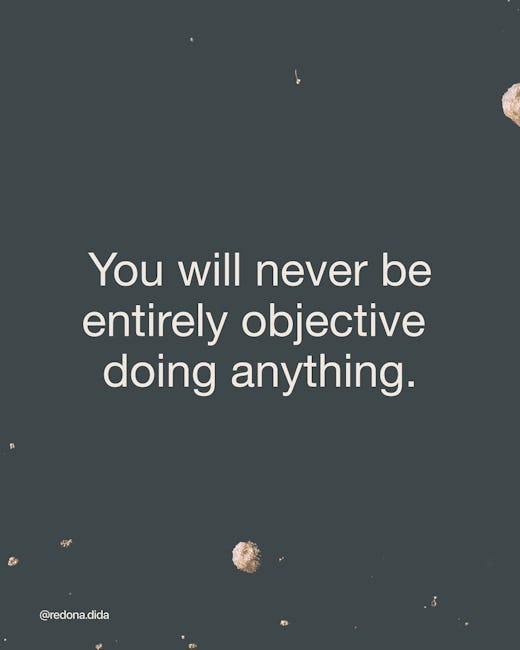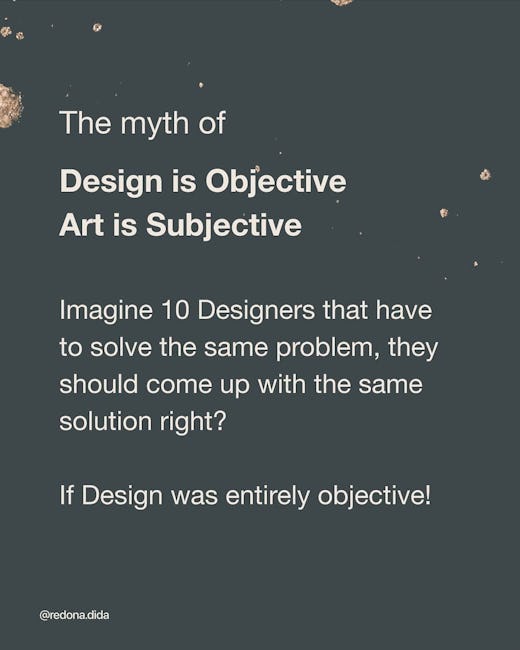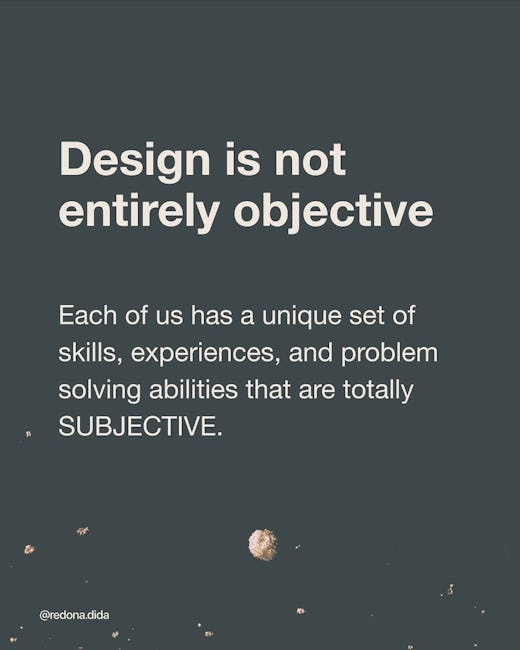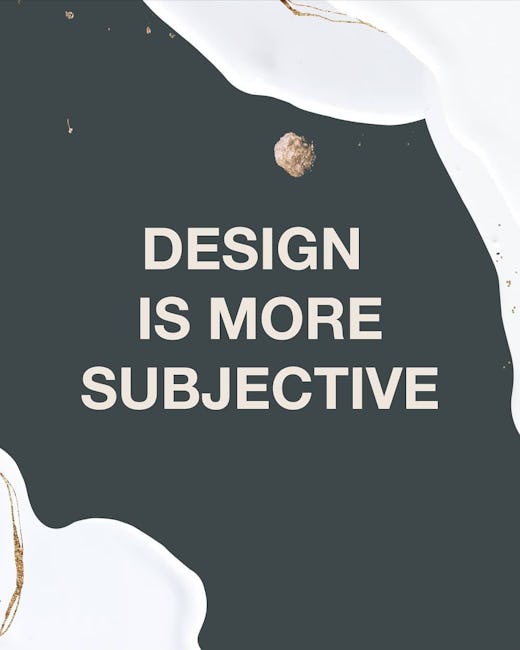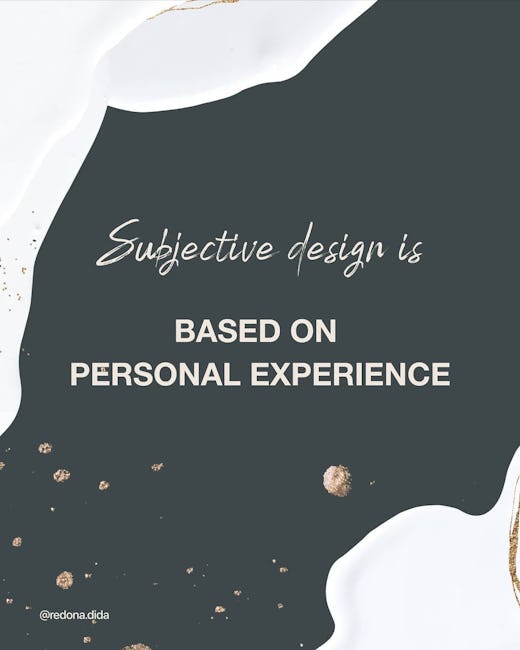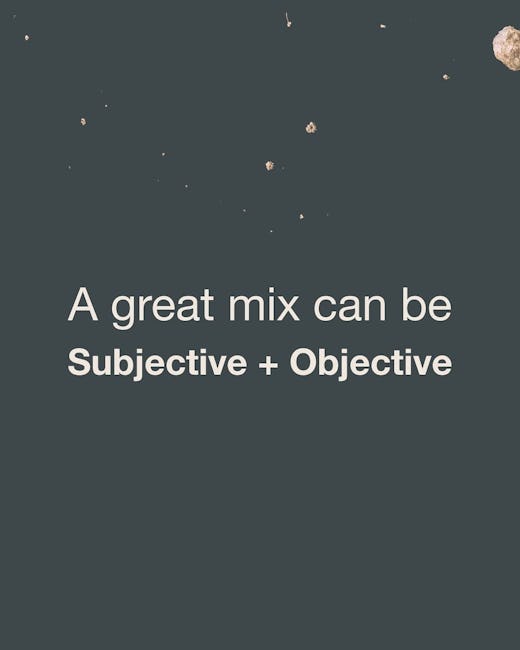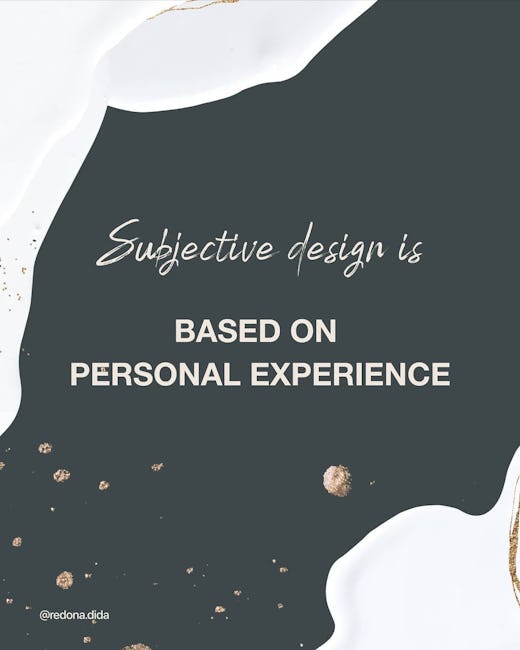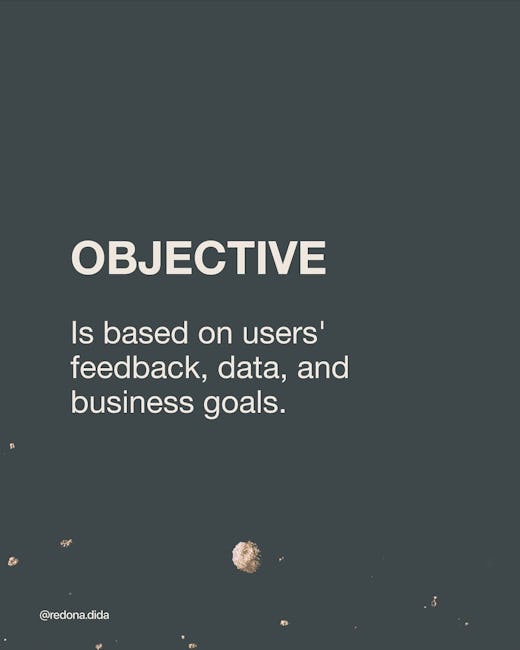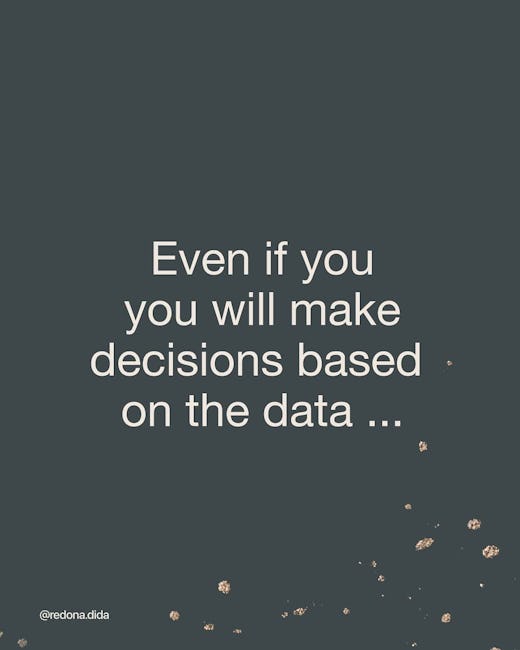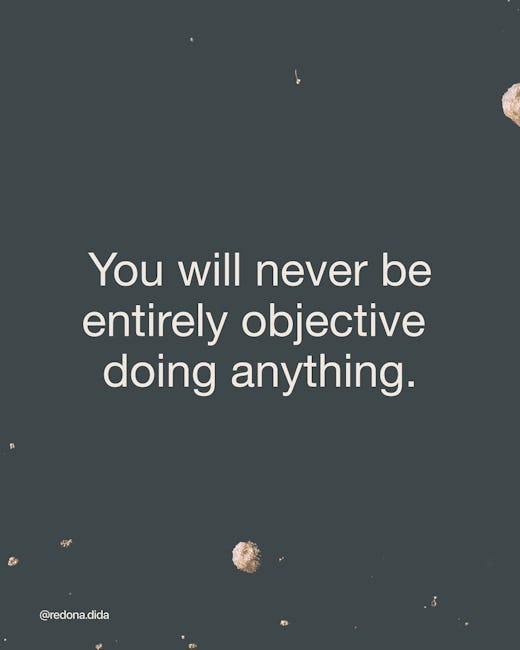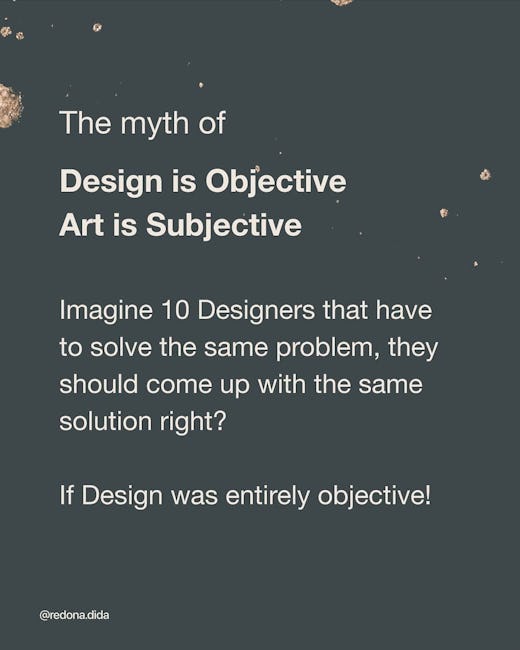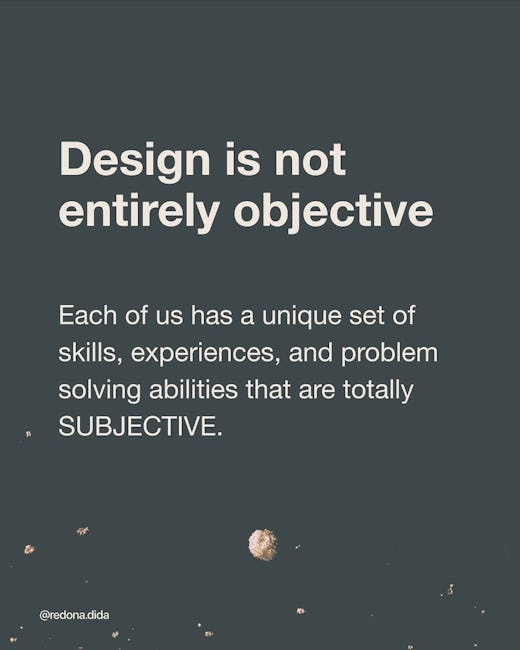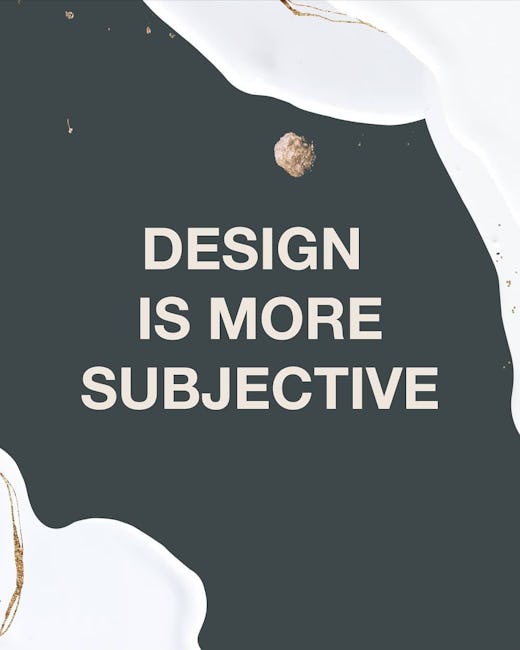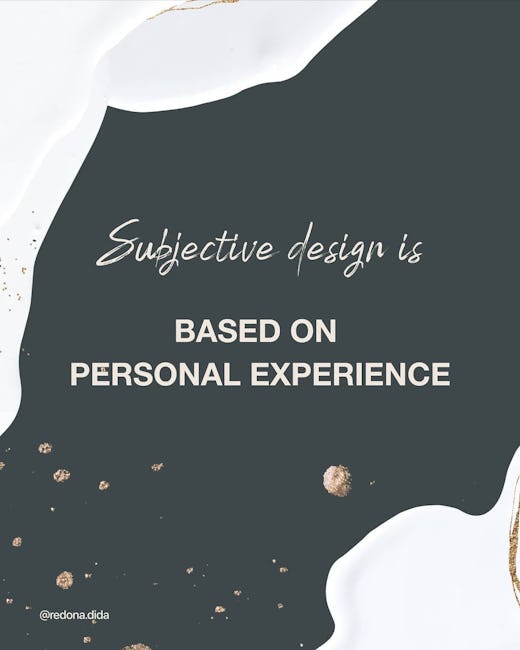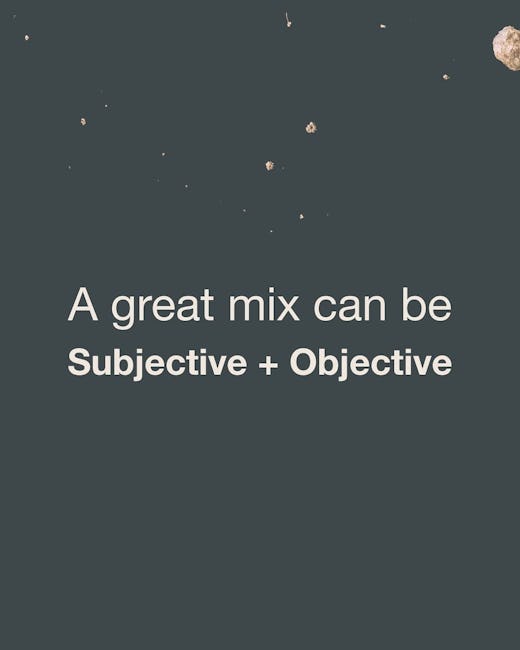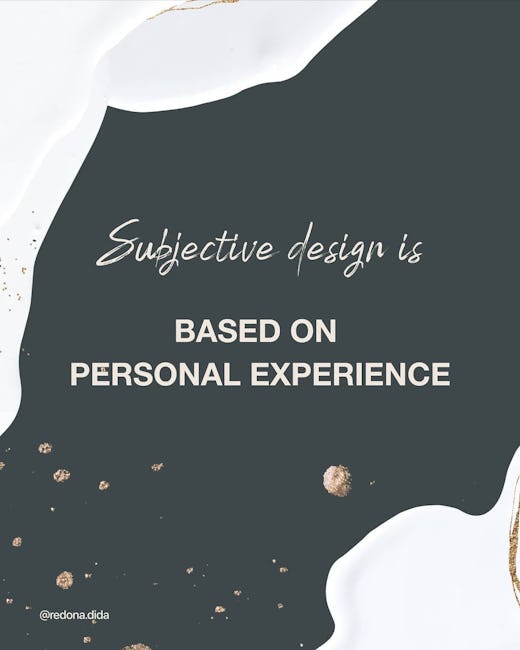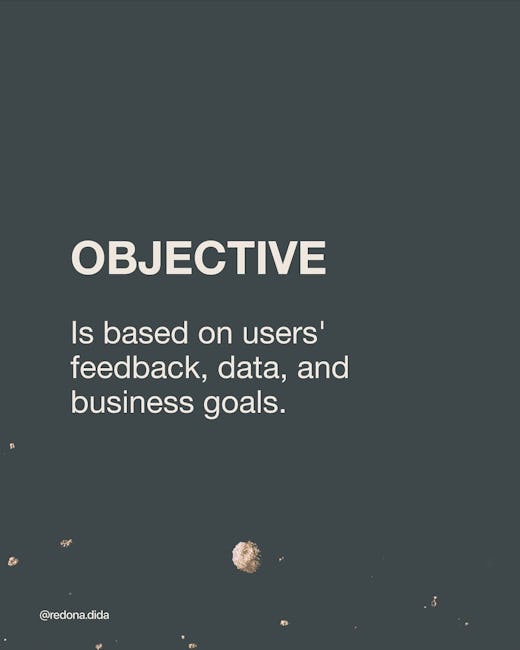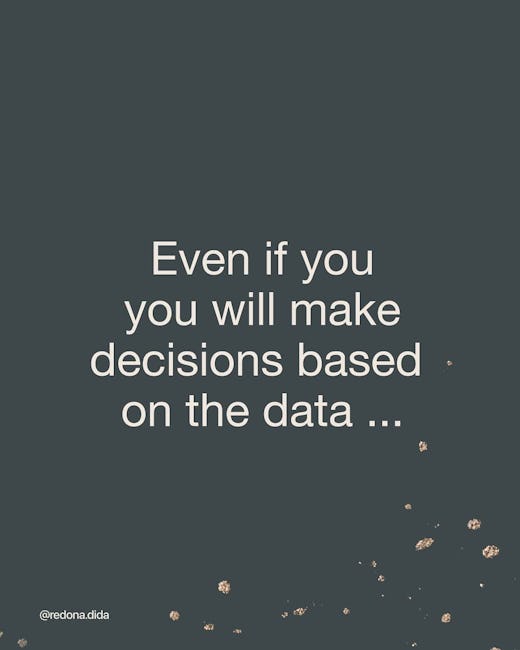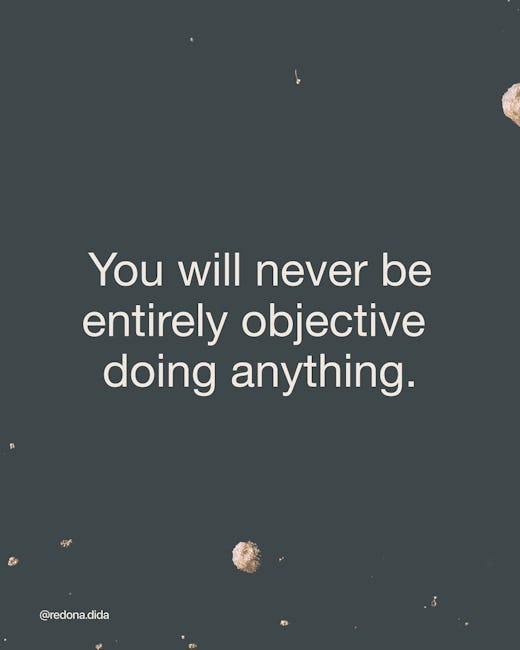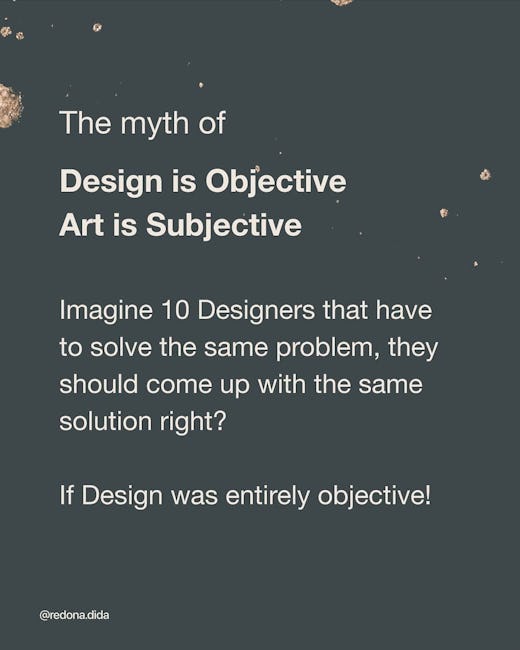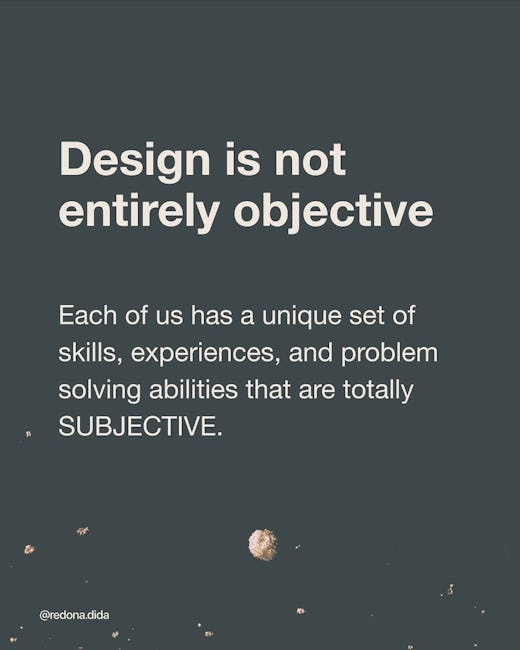 DESIGN IS MORE SUBJECTIVE
Subject Design is based on personal experience
A great mix can be Subject + Object
Subject
Is based on your experience and where personal talent comes in.
Object
Is based on users' feedback, data, and business goals.
Even if you will make decisions based on the data...
You will never be entirely objective doing anything.
The myth of
Design is Objective
Art is Subjective
Imagine 10 designers that have to solve the same problem, they should come up with the same solution right?
If design was entirely objective!
Design is not entirely objective
Each of us has a unique set of skills, experiences, and problem solving abilities that are totally SUBJECTIVE..
More booklets by redona.dida
More Design booklets
Your recently viewed booklets
See all booklets