Booklet
Design For Accessibility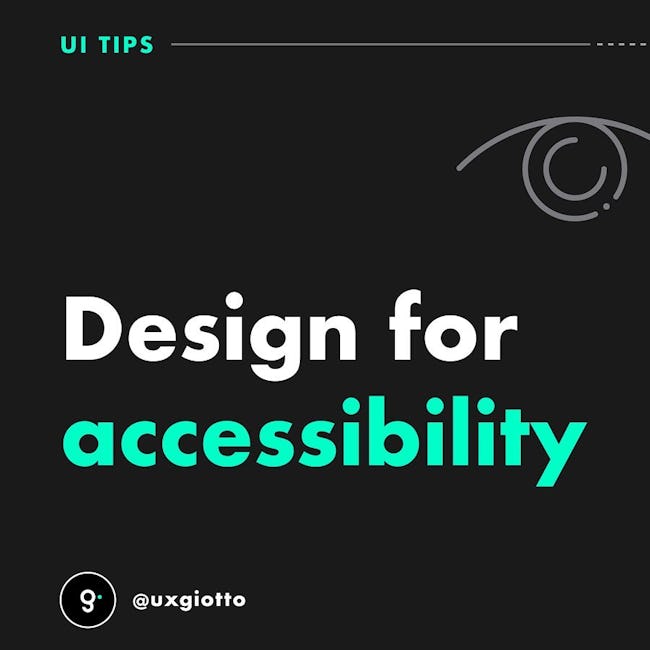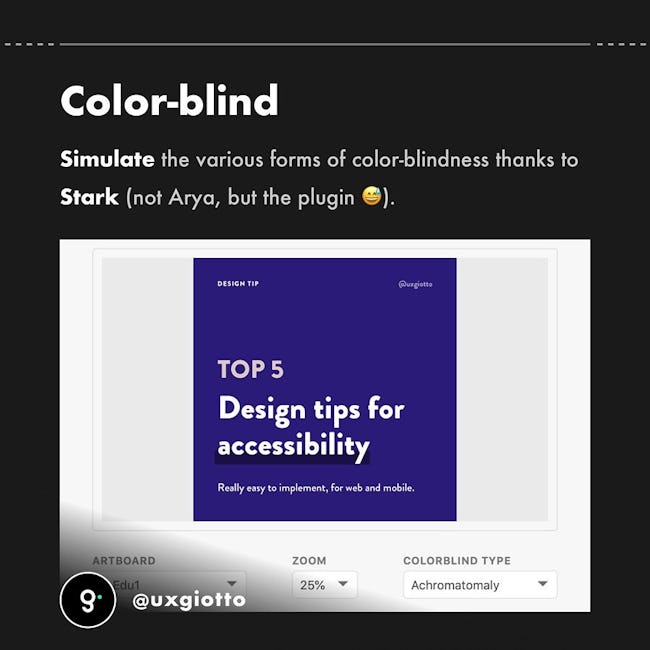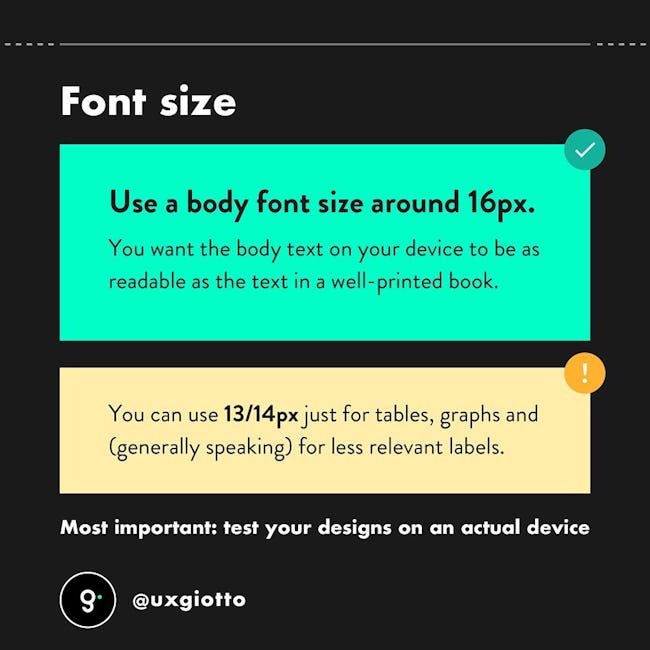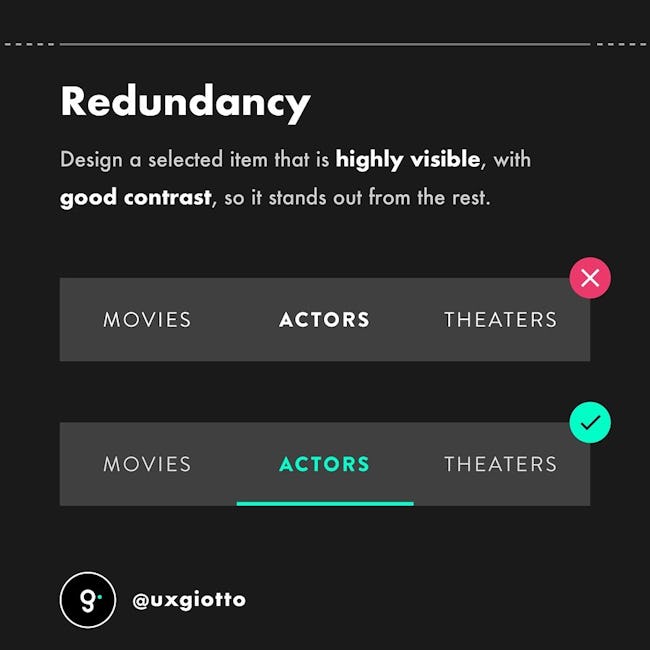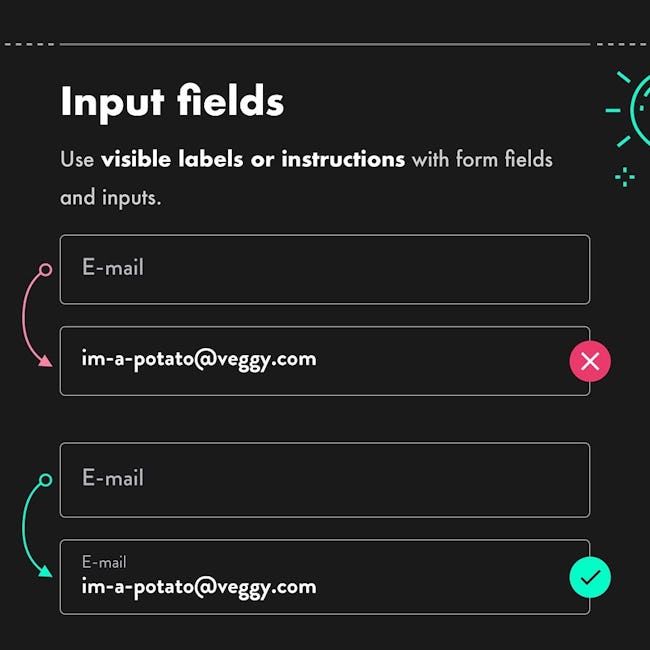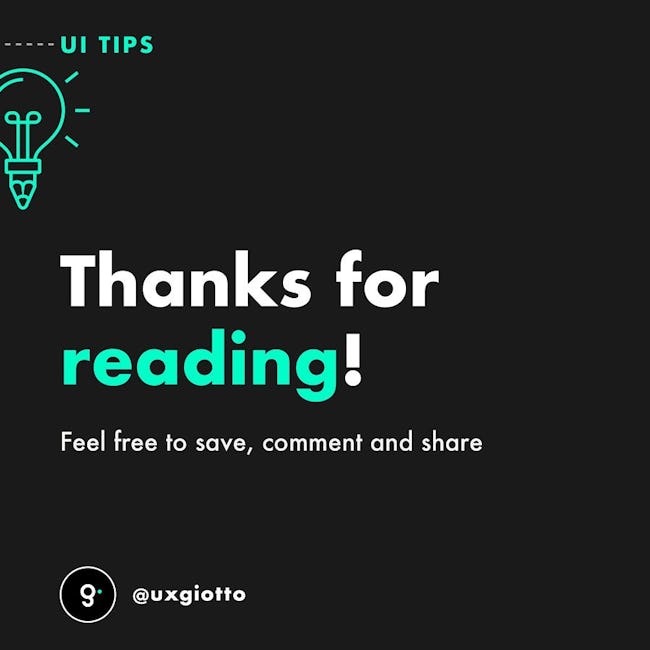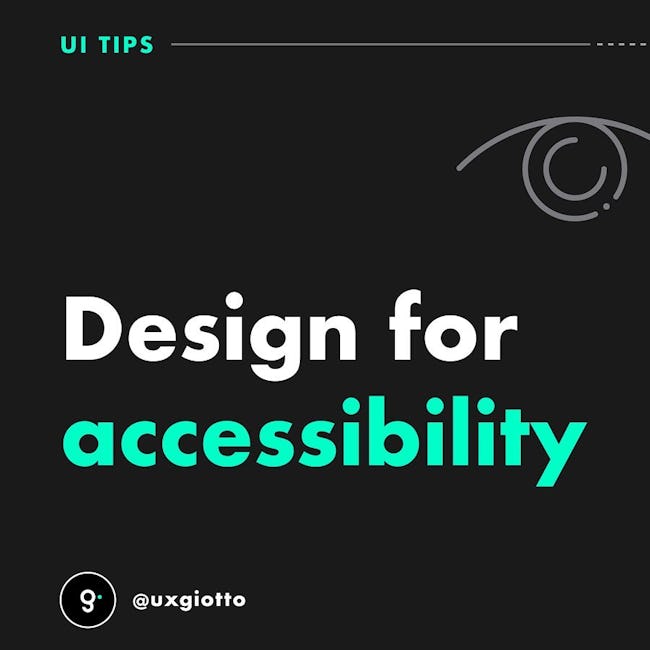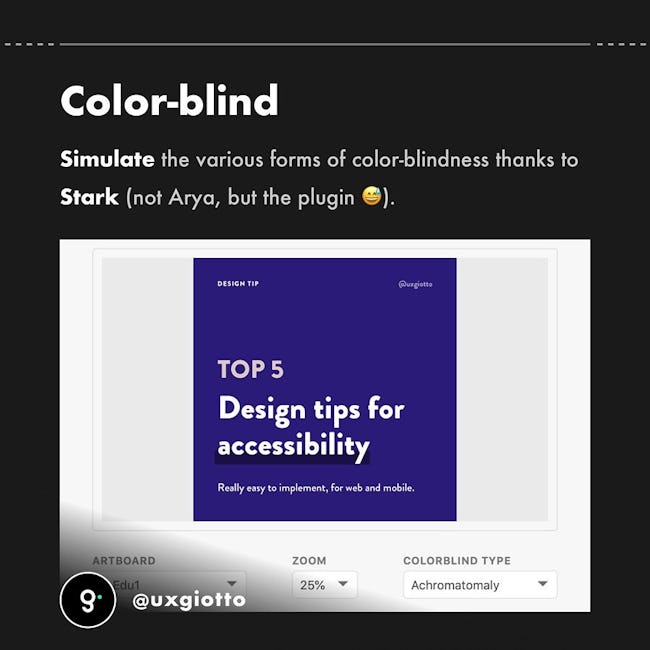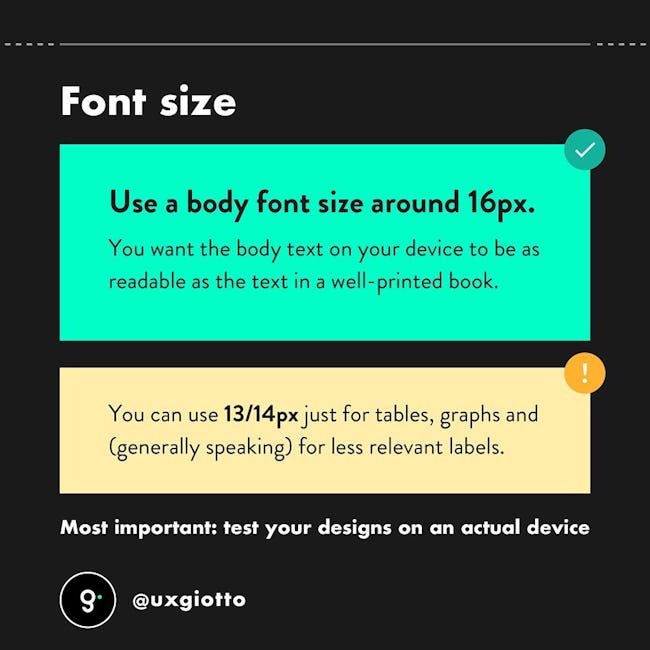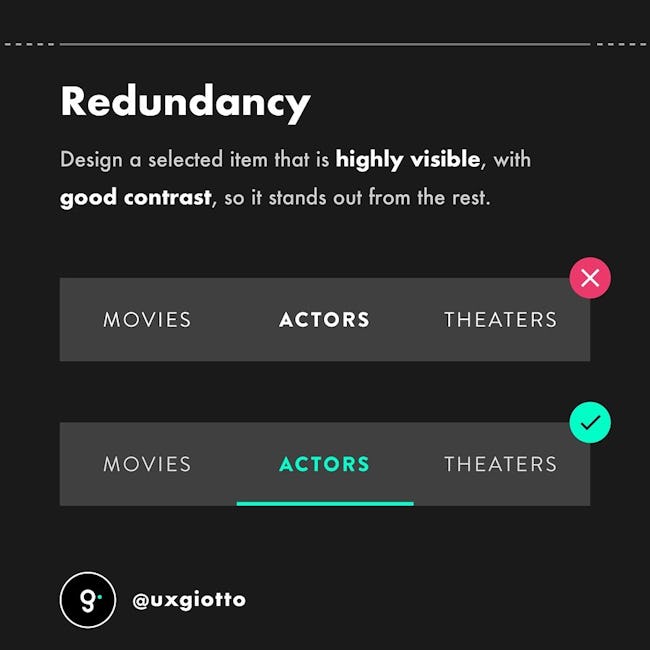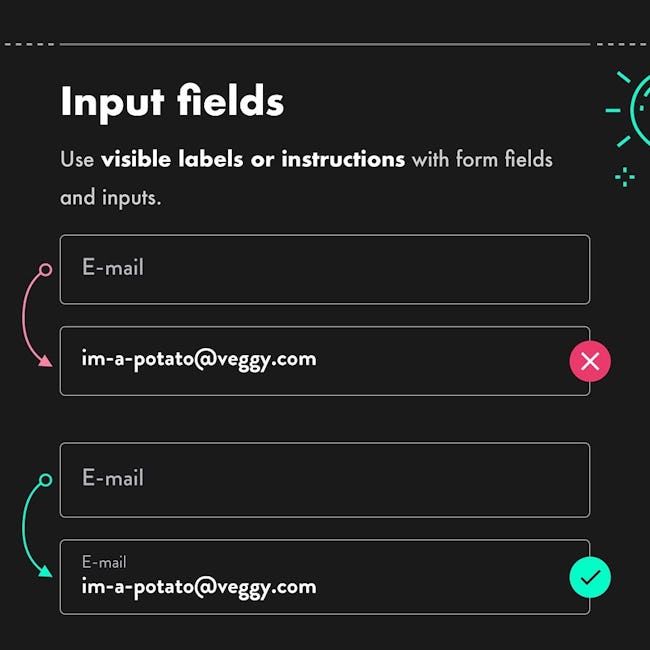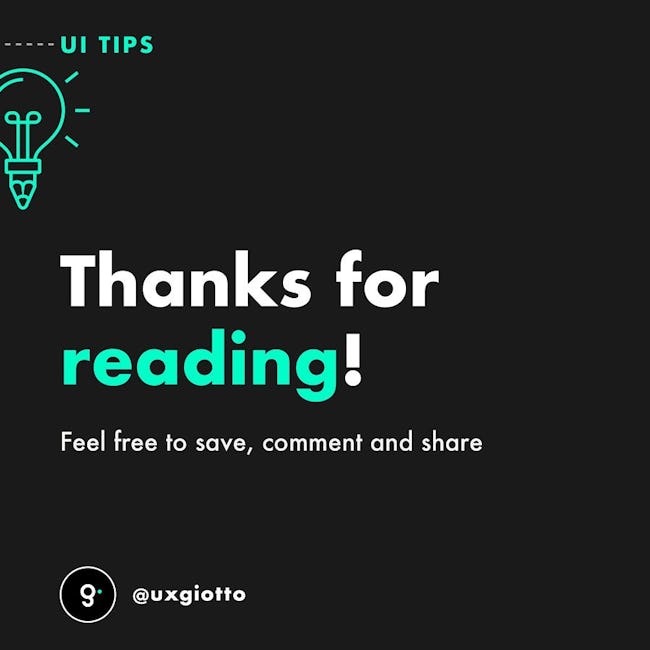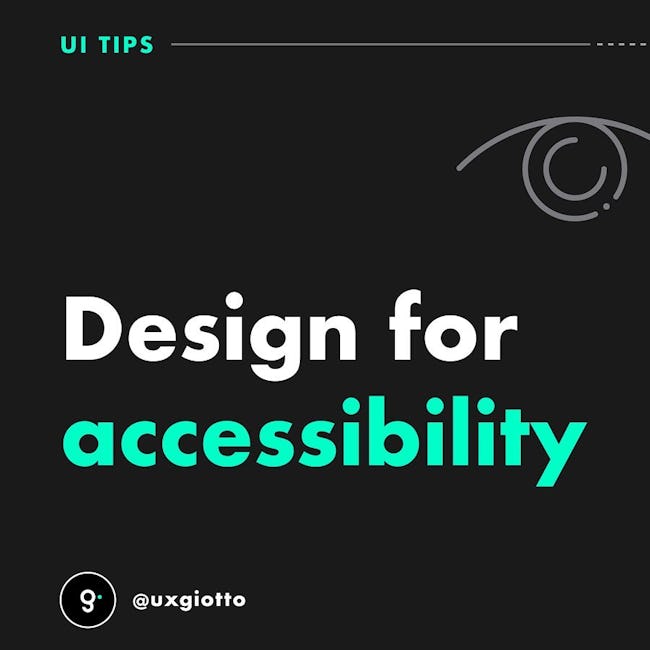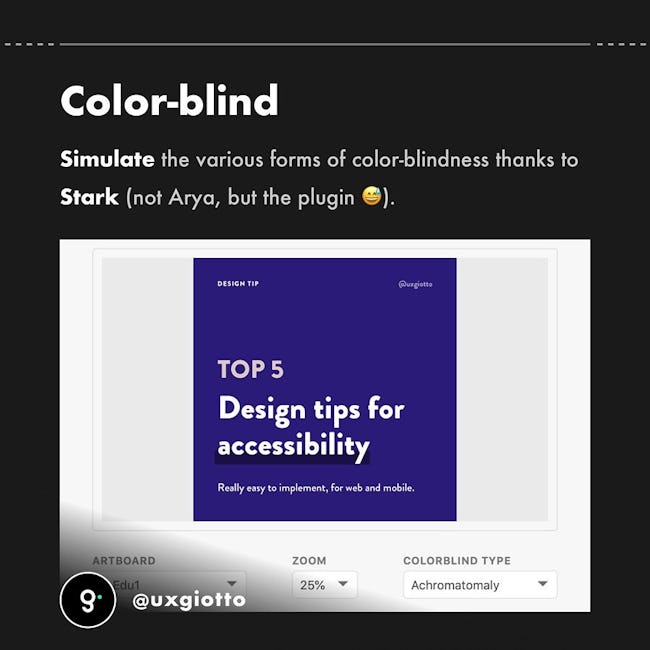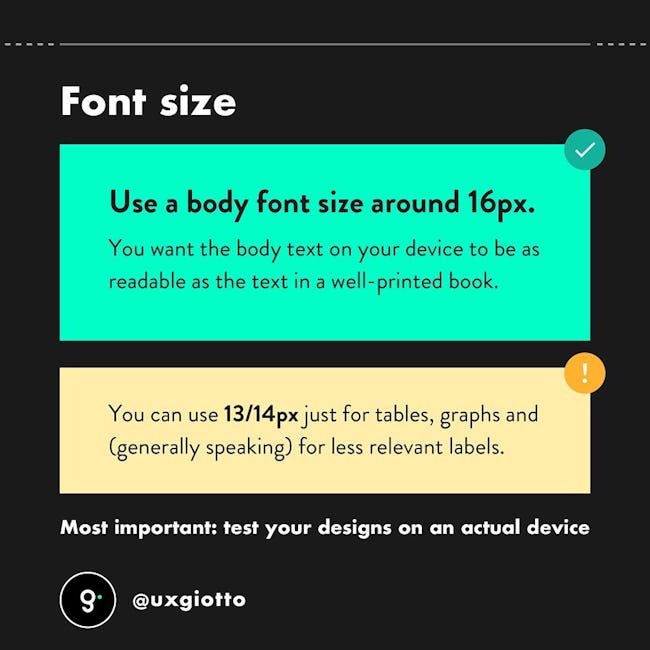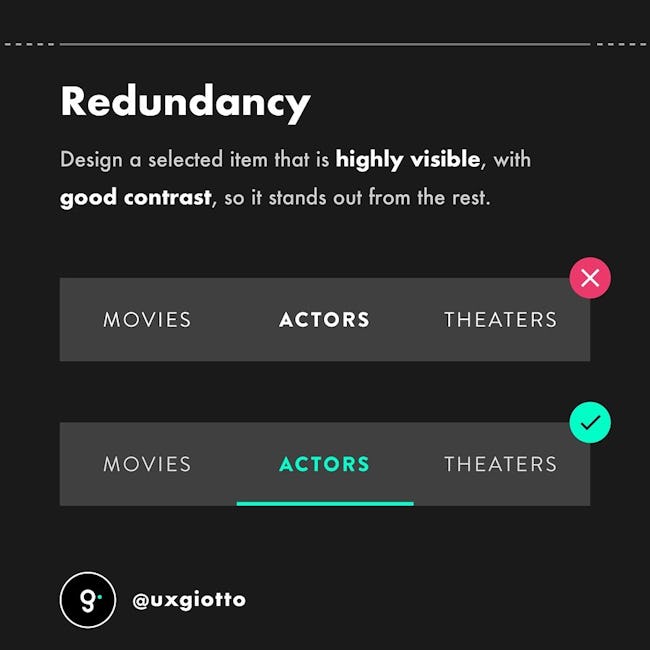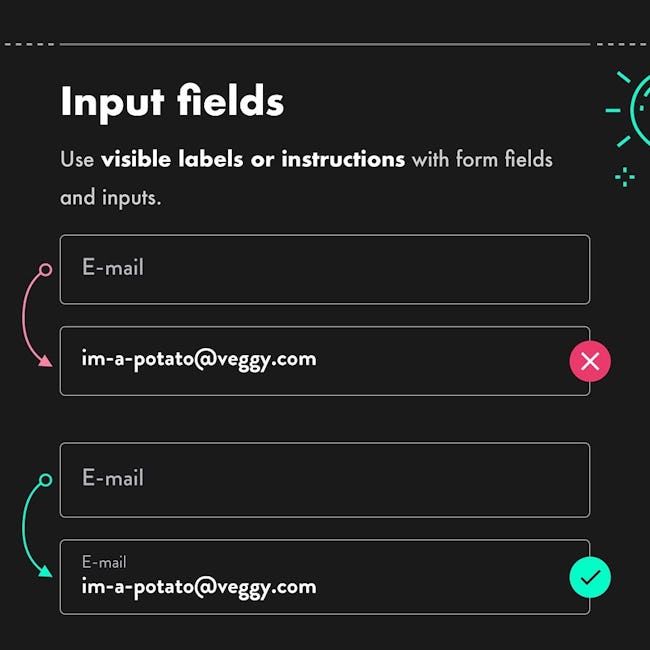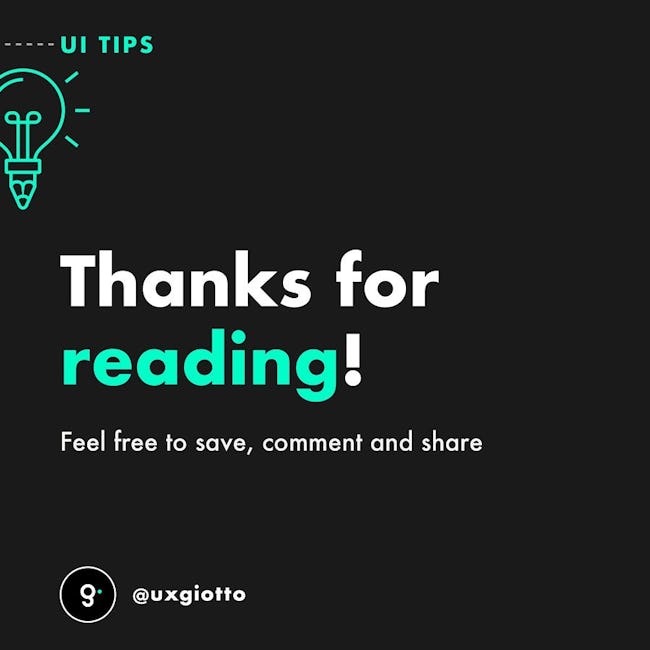 Design For Accessibility
1. Color contrast
Enough contrast between foreground and background colors (WCAG 2.0 guidelines).
I suggest you to use: color contrast analyzer plugin for Sketch or contrast-ratio.com
It's estimated that 1.3 billion people live with some form of vision impairment.
2. Color-blind
Simulate the various forms of color-blindness thanks to Stark (not Arya, but the plugin).
3. Font size
Use a body font-size around 16px.
You want the body text on your device to be as readable as the text in a well-printed book.
You can use 13/14px just for tables, graphs and (generally speaking) for less relevant labels.
Most important: test your designs on an actual device
4. Redundancy
Design a selected item that is highly visible, with good contrast, so it stands out from the rest.
5. Input fields
Use visible labels or instructions with form fields and inputs.
Thanks for reading! Feel free to save, comment and share
More booklets by UX Giotto
More Design booklets
Your recently viewed booklets
See all booklets