Booklet
Dark Mode Masterclass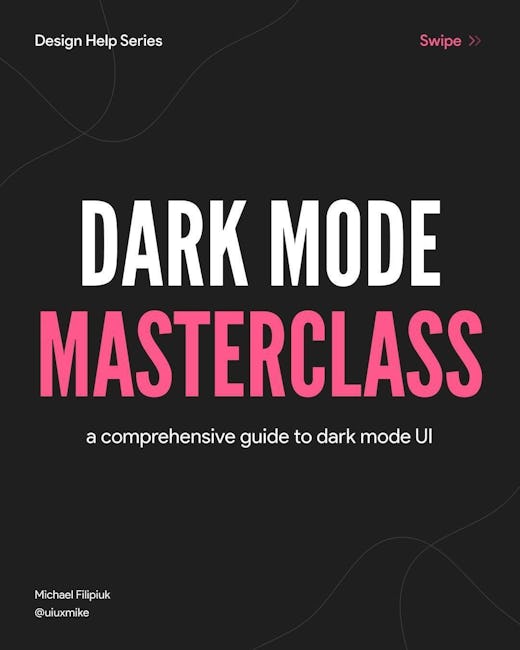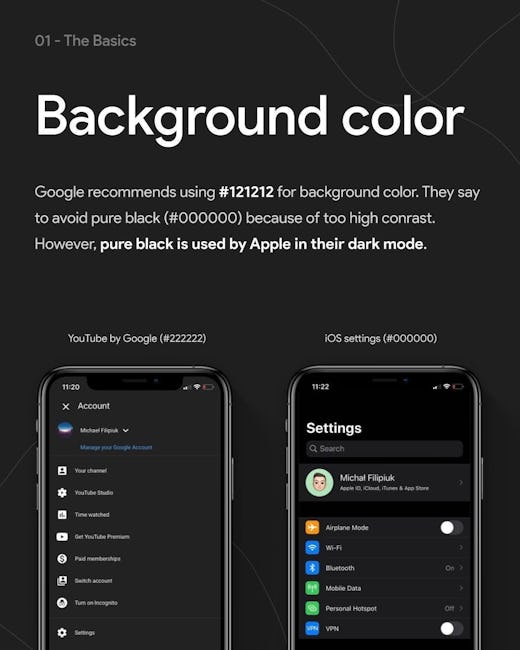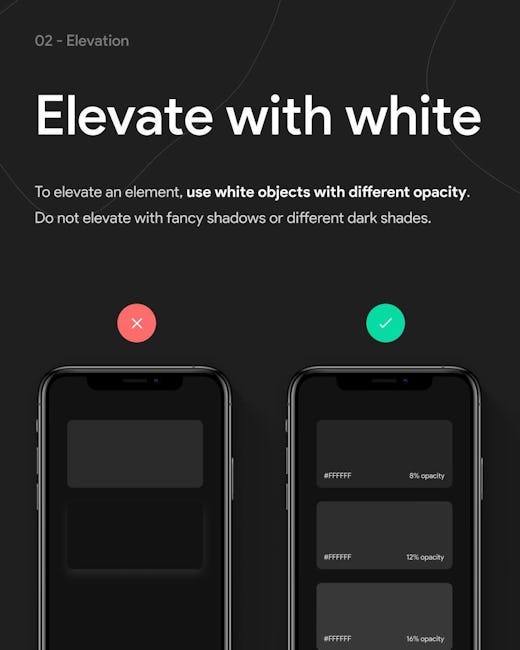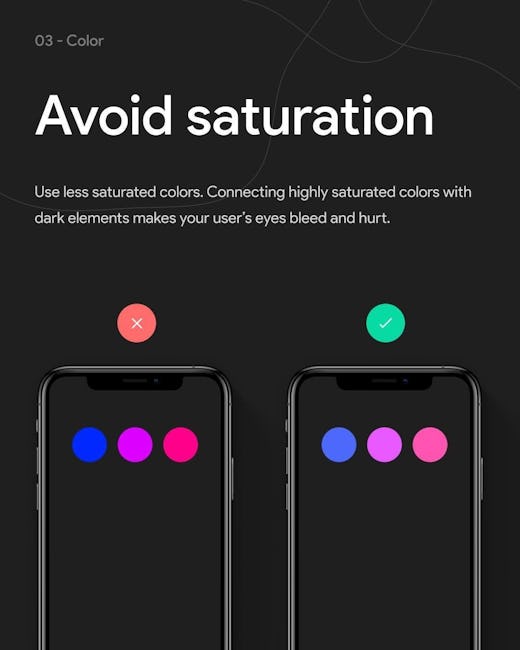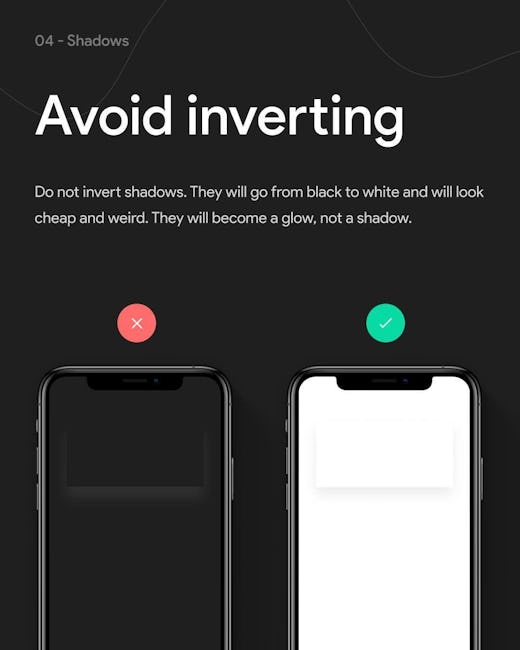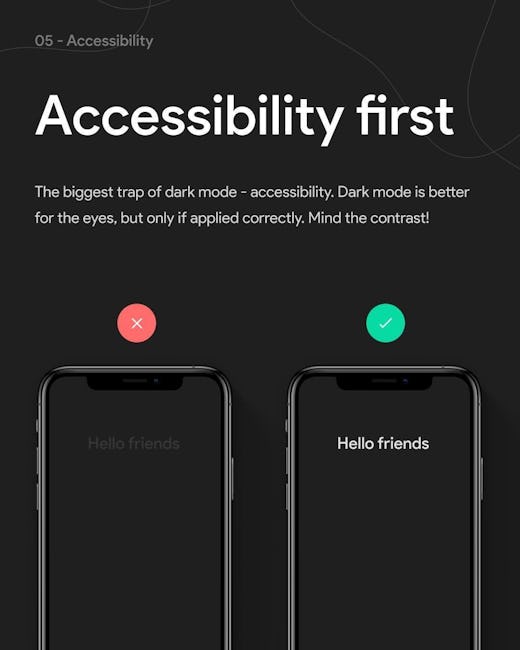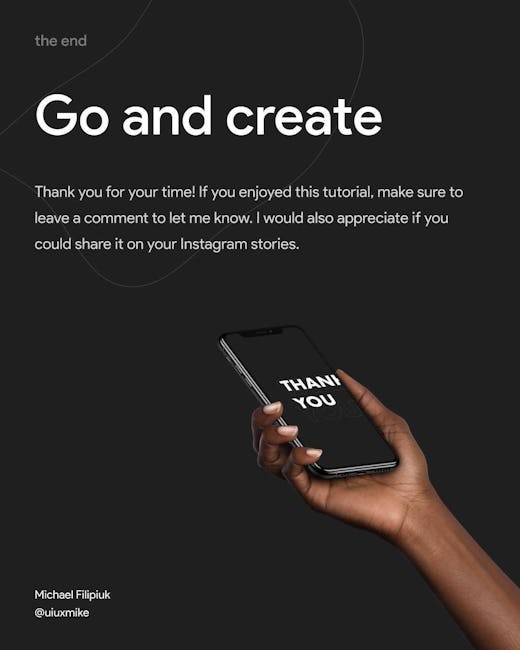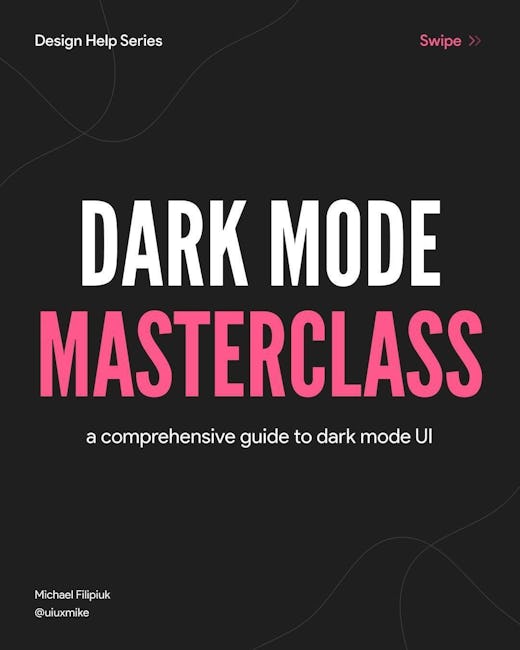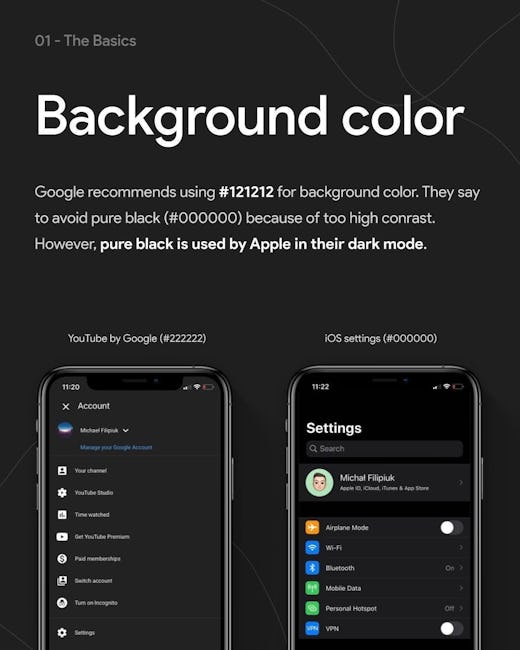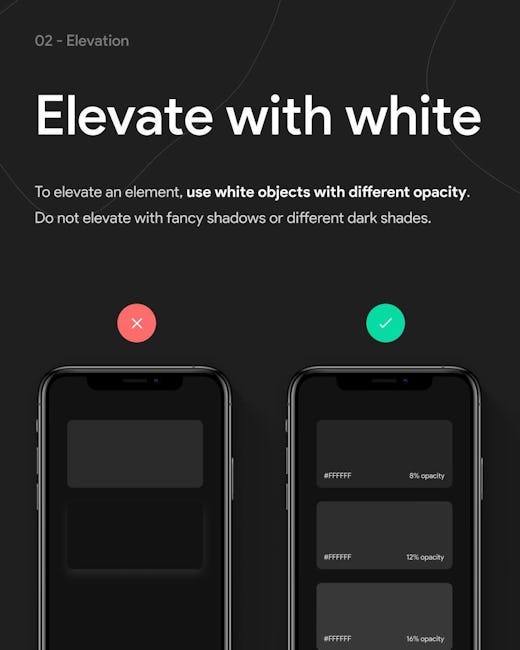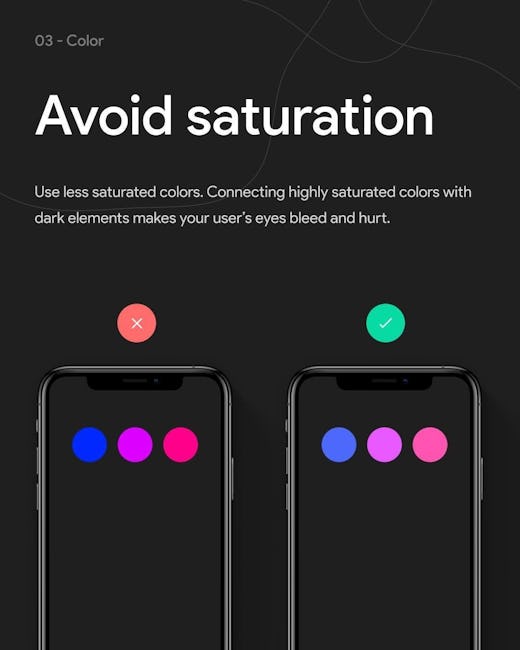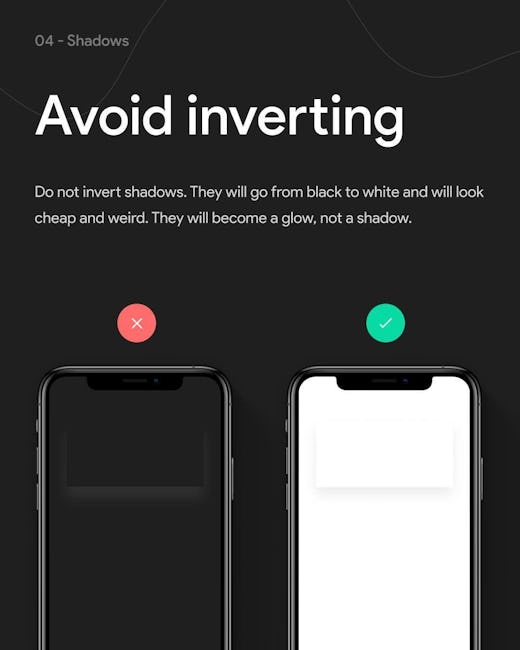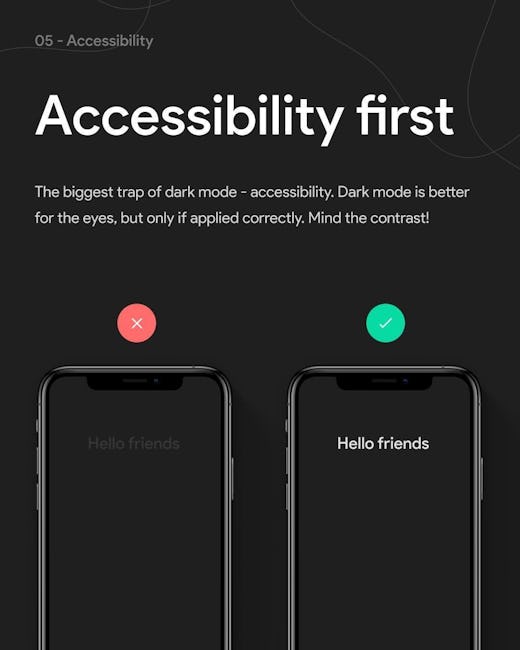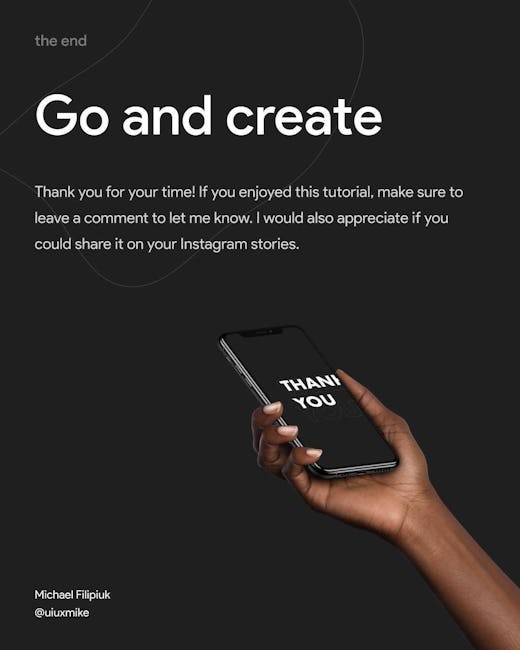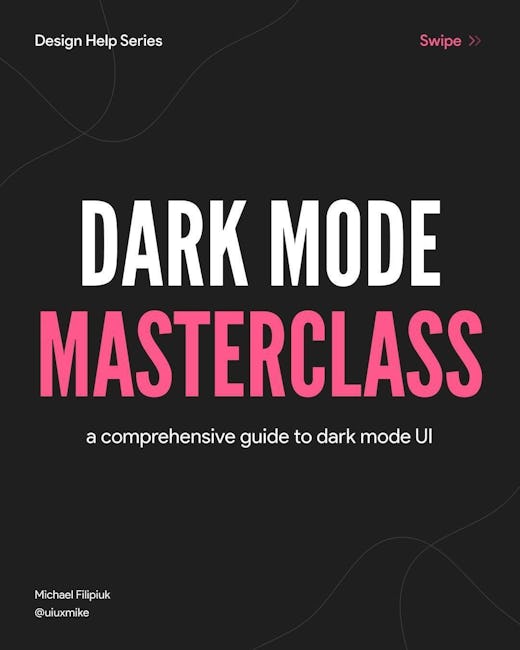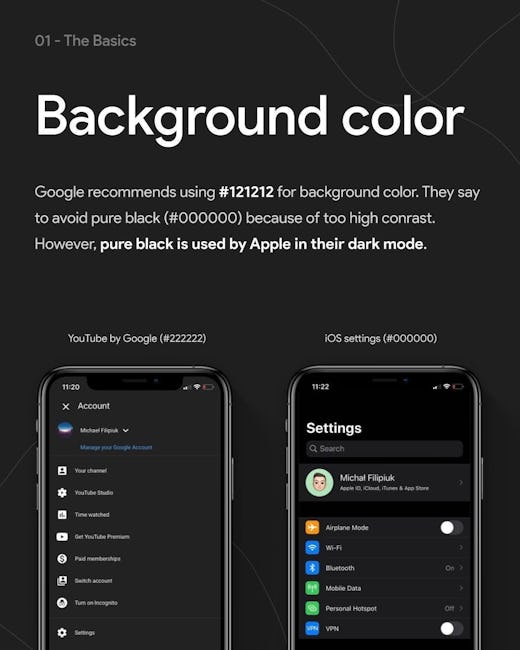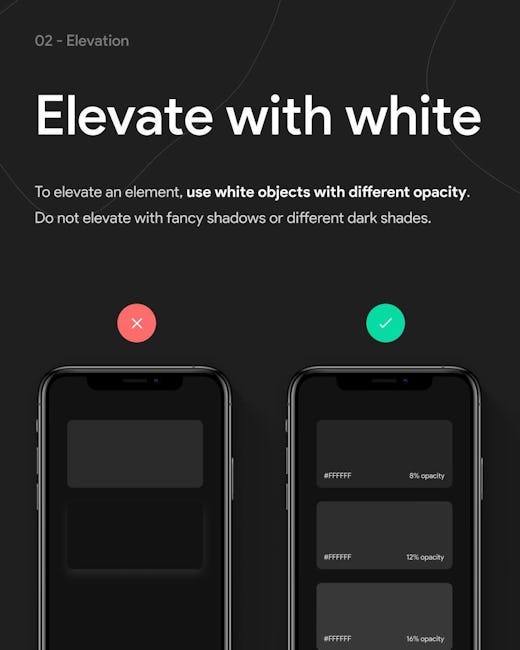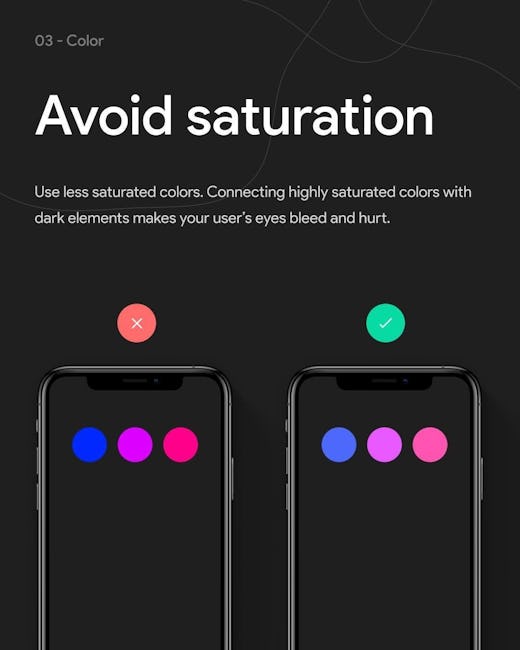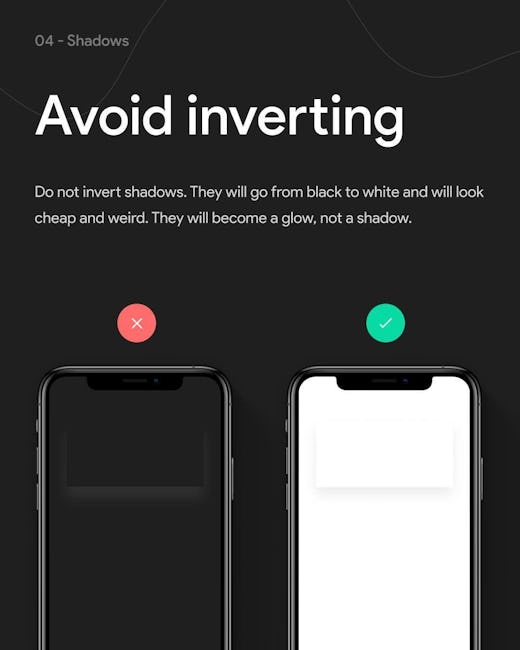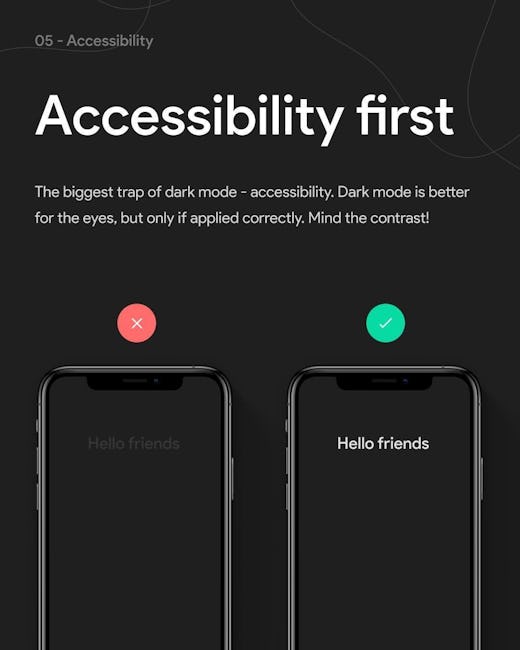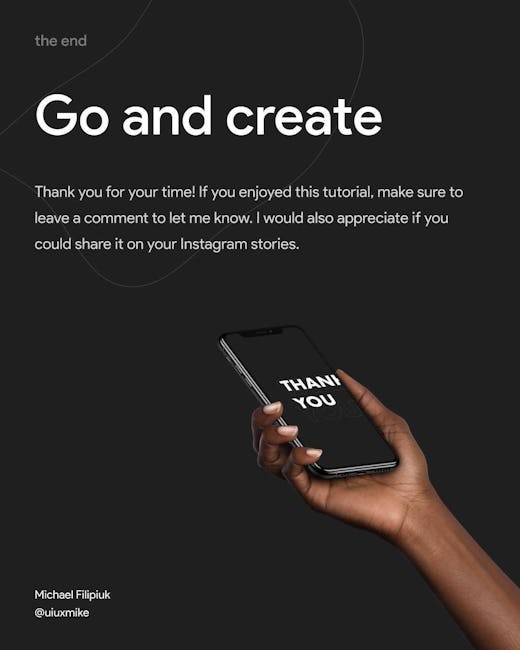 DARK MODE MASTERCLASS
a comprehensive guide to dark mode Ul
The Basics
Background color
Google recommends using #121212 for background color. They say to avoid pure black (#000000) because Of too high contrast. However. pure black is used by Apple in their dark mode.
Elevation
Elevate with white
To elevate an element. use white objects with different opacity. Do not elevate with fancy shadows or different dark shades.
Color
Avoid saturation
Use less saturated colors. Connecting highly saturated colors with dark elements makes your user's eyes bleed and hurt.
Shadows
Avoid inverting
Do not invert shadows. They will go frorn black to white and will look cheap and weird. They will becorne a glow, not a shadow.
Accessibility
Accessibility first
The biggest trap of dark mode - accessibility. Dark mode is better for the eyes. but only if applied correctly. Mind the contrast!
More booklets by Michael Filipiuk
More Design booklets
Your recently viewed booklets
See all booklets