Booklet
Creative Roadmap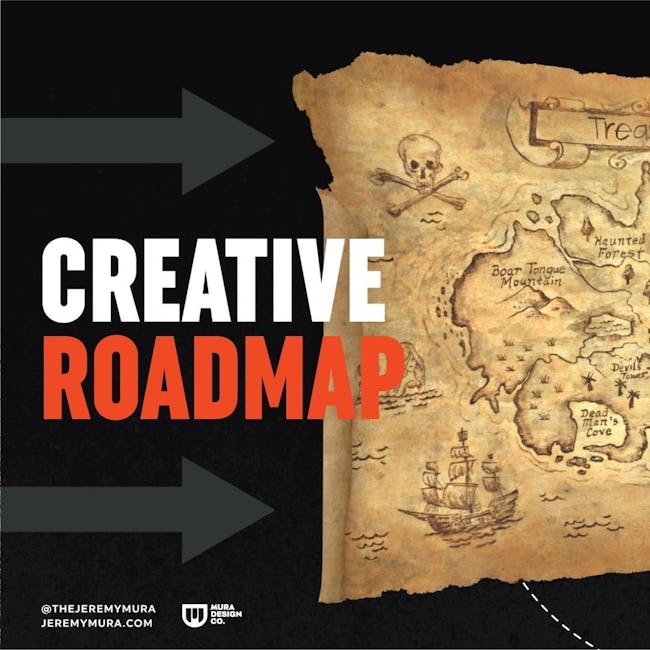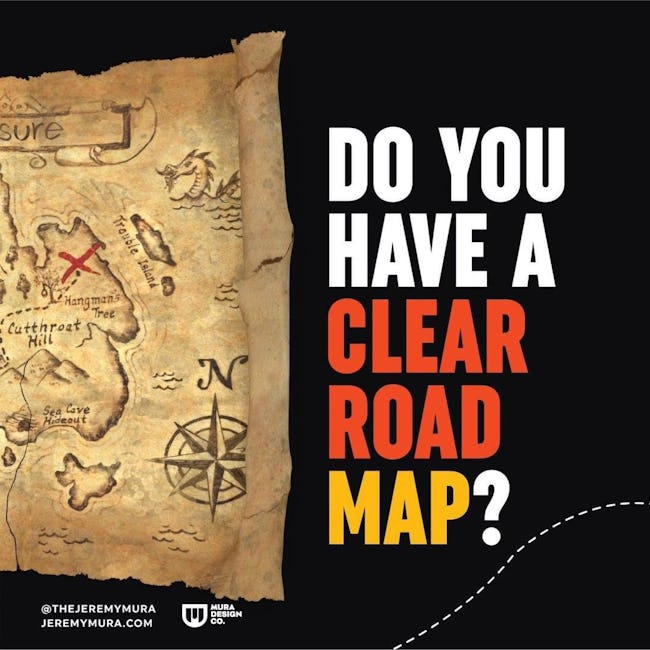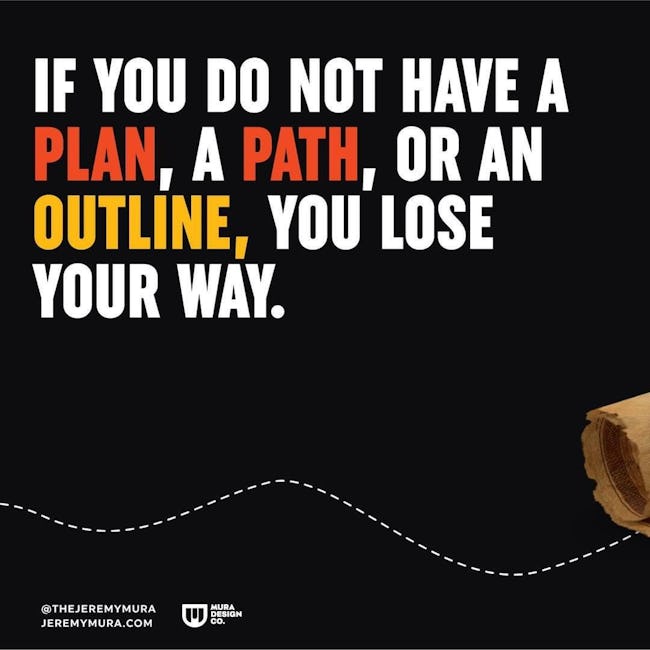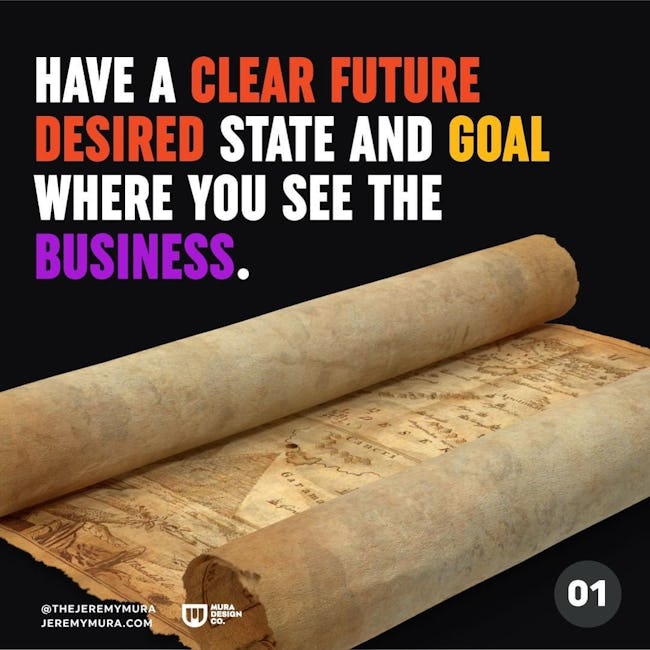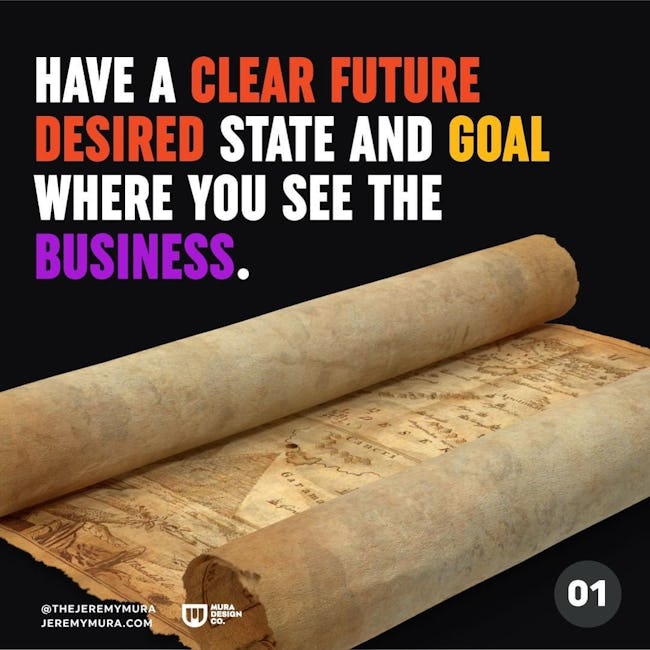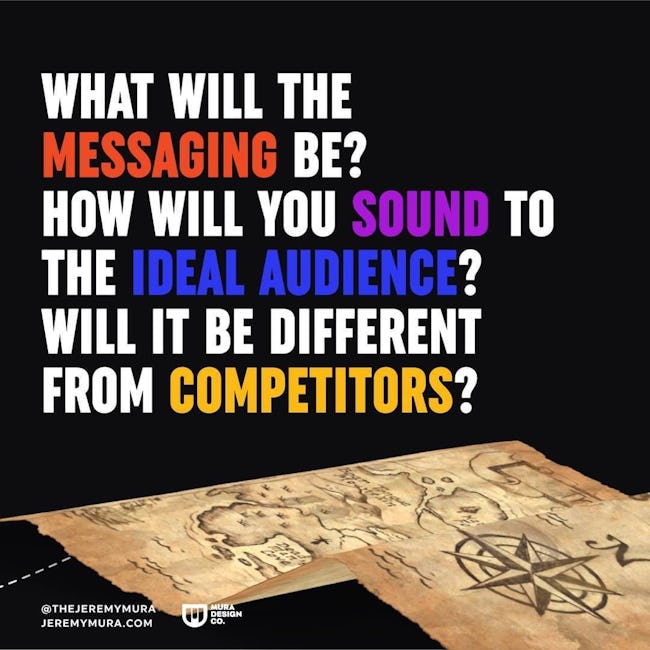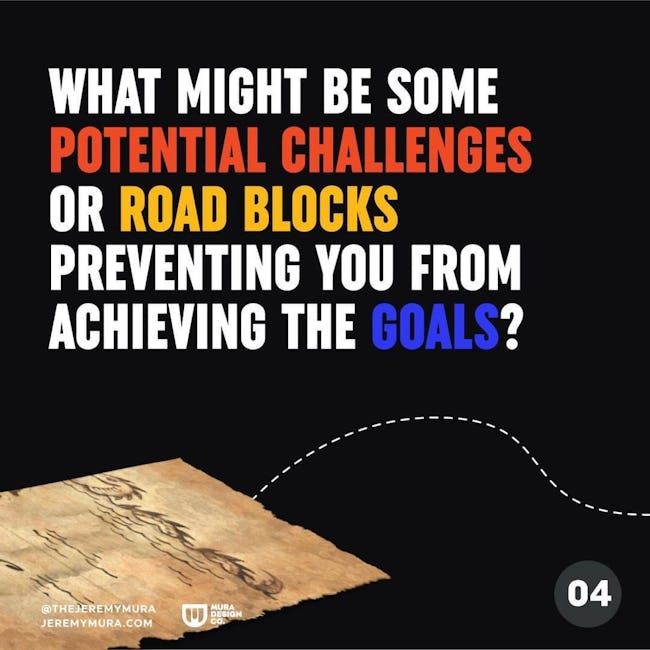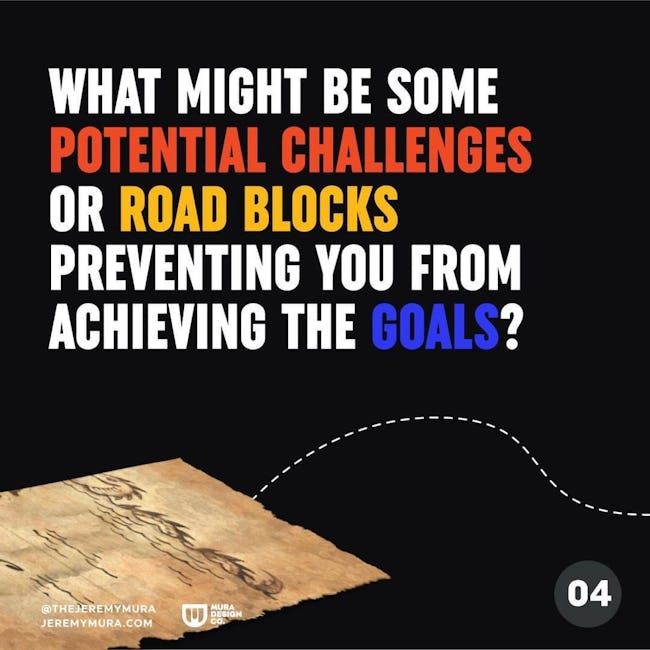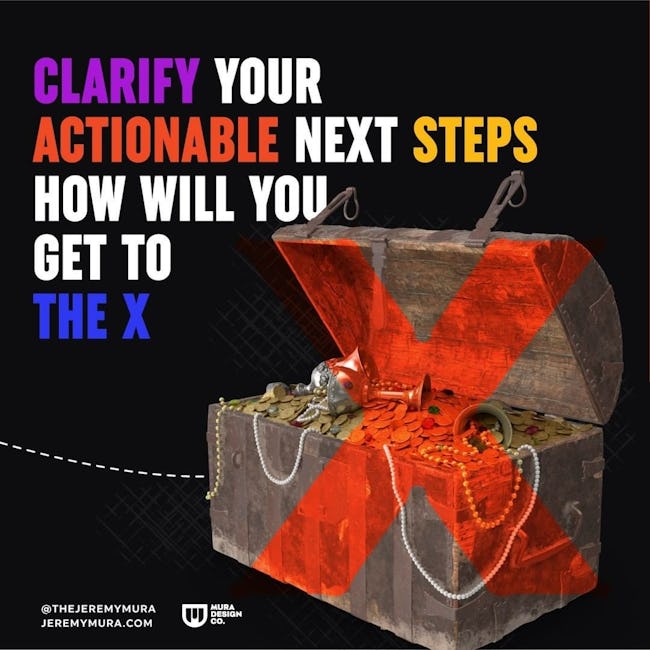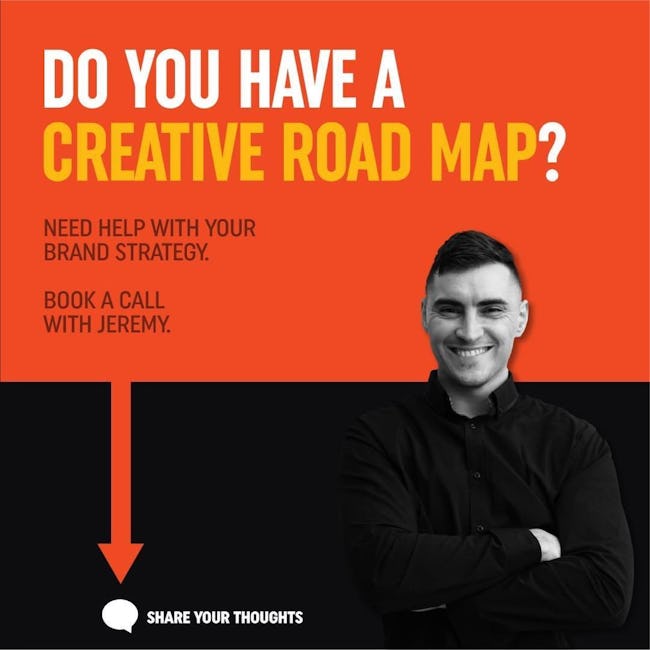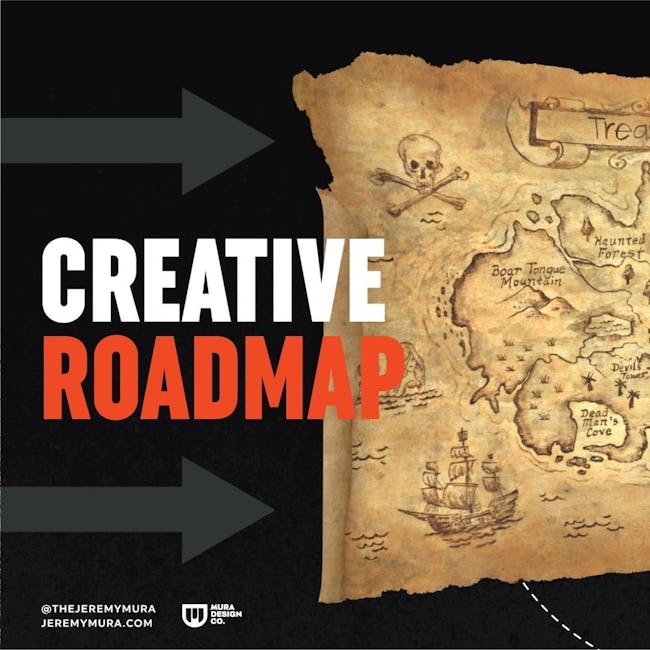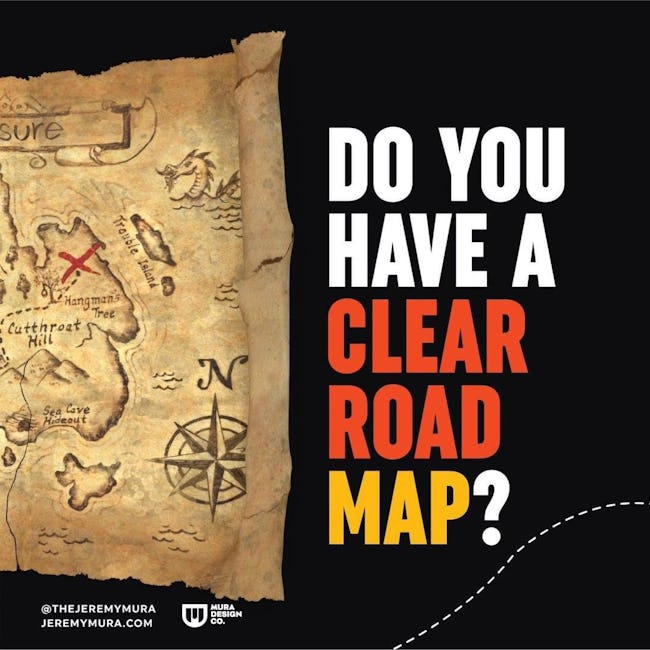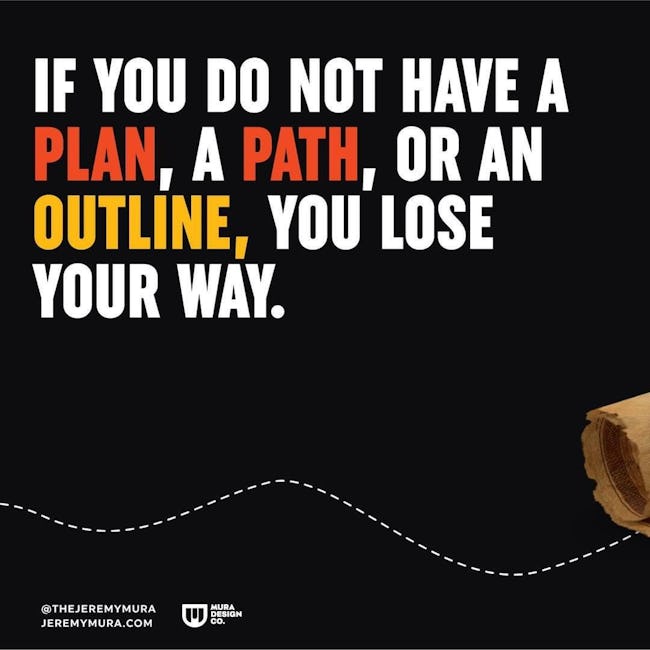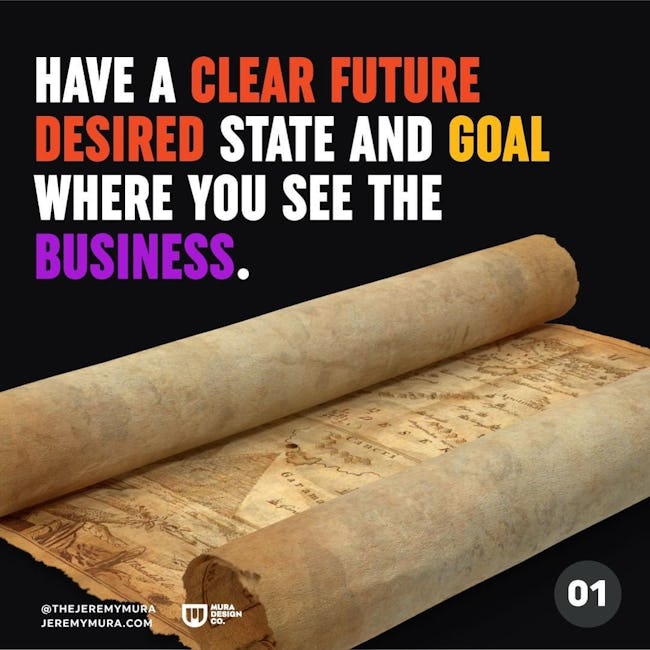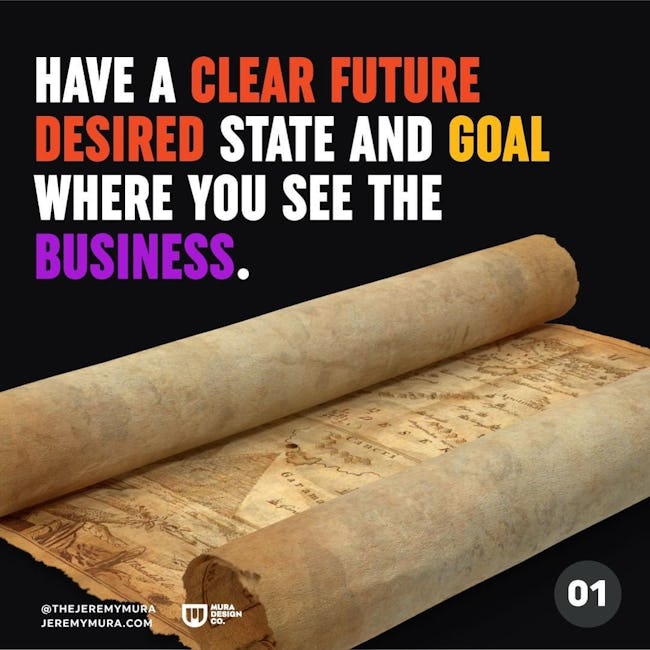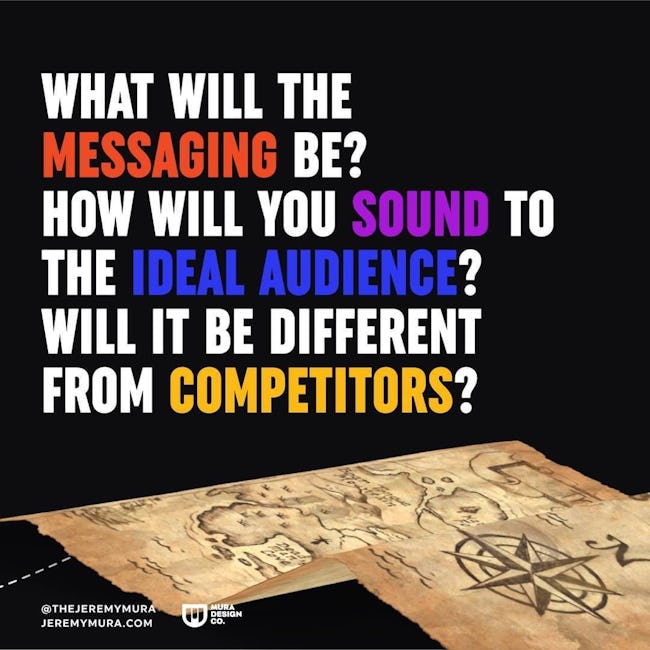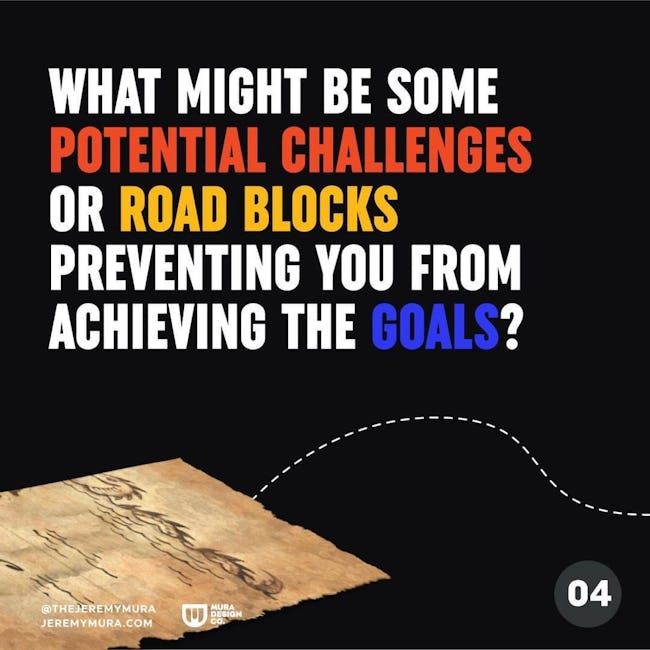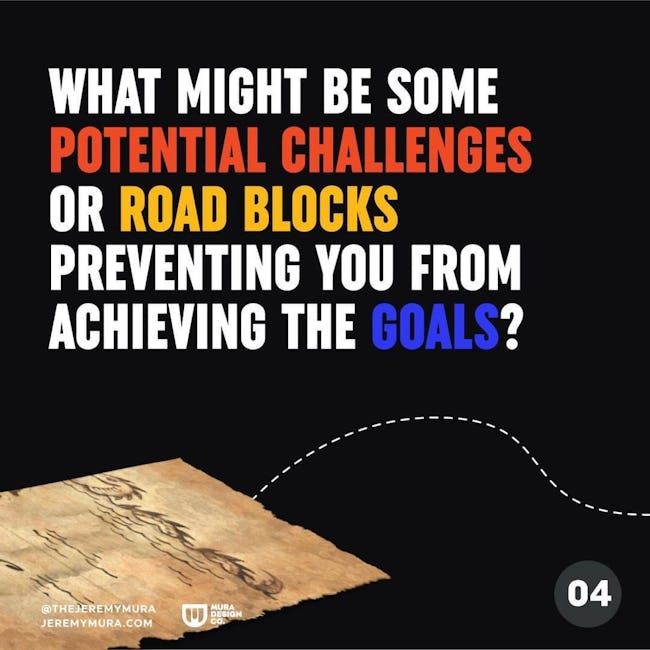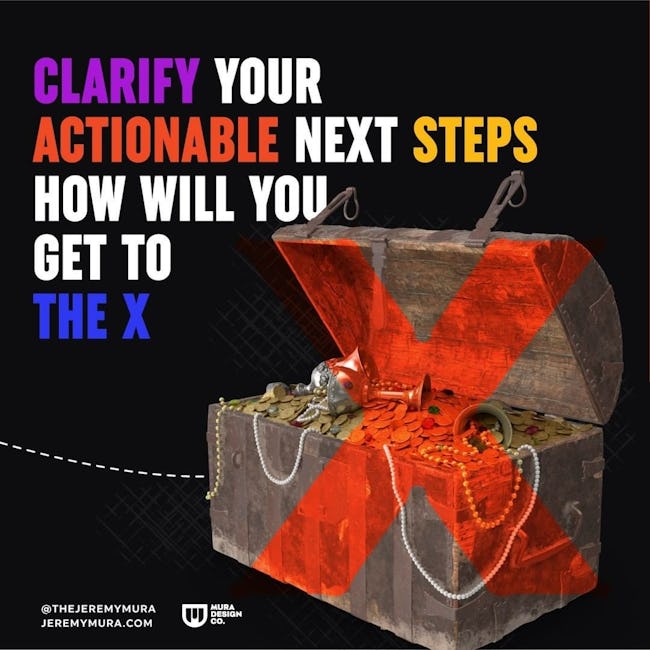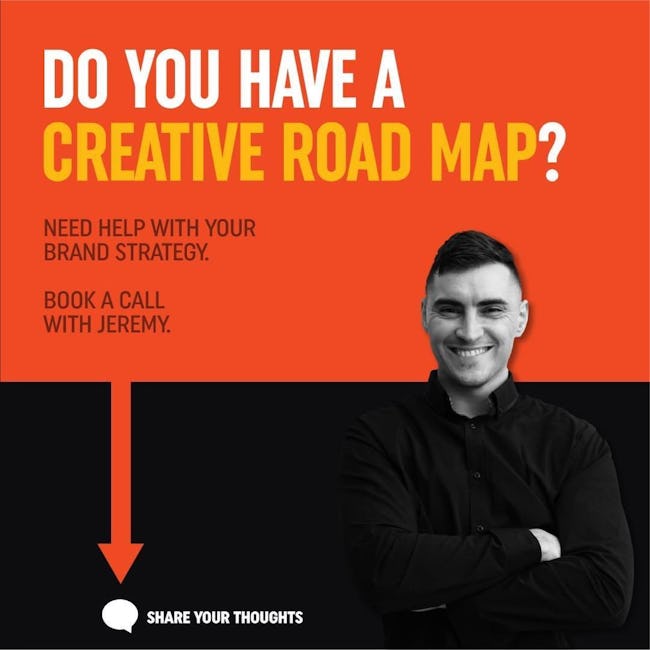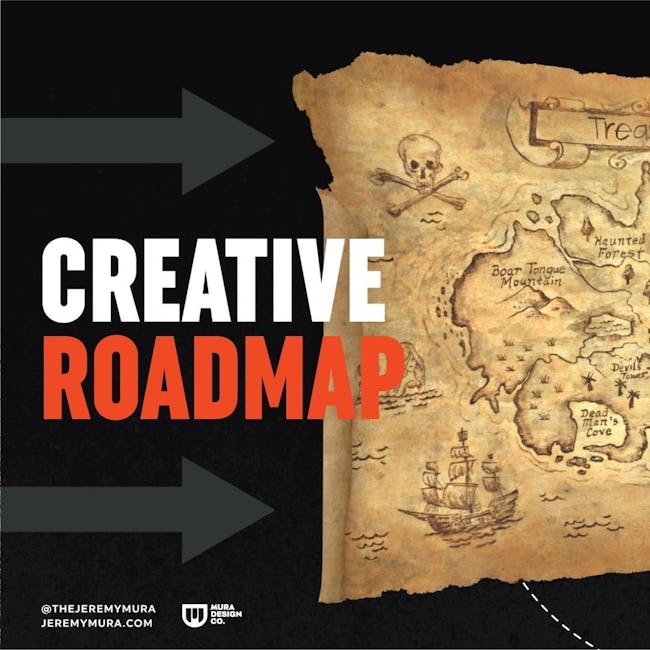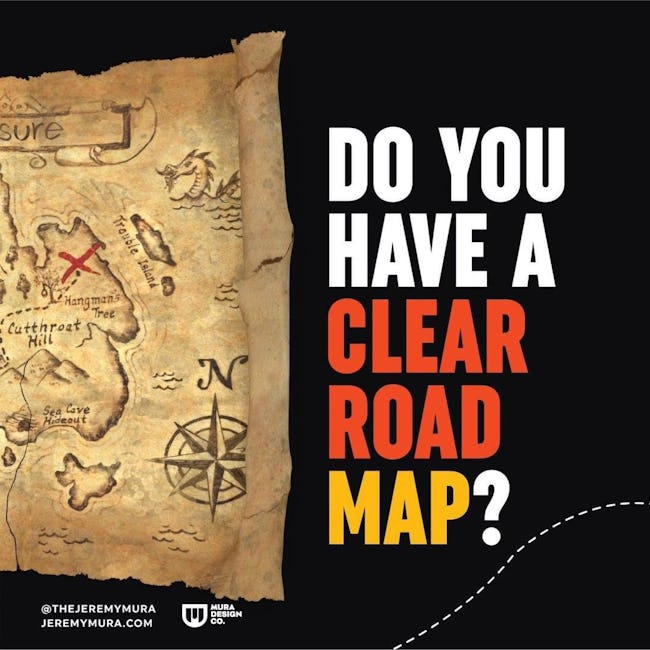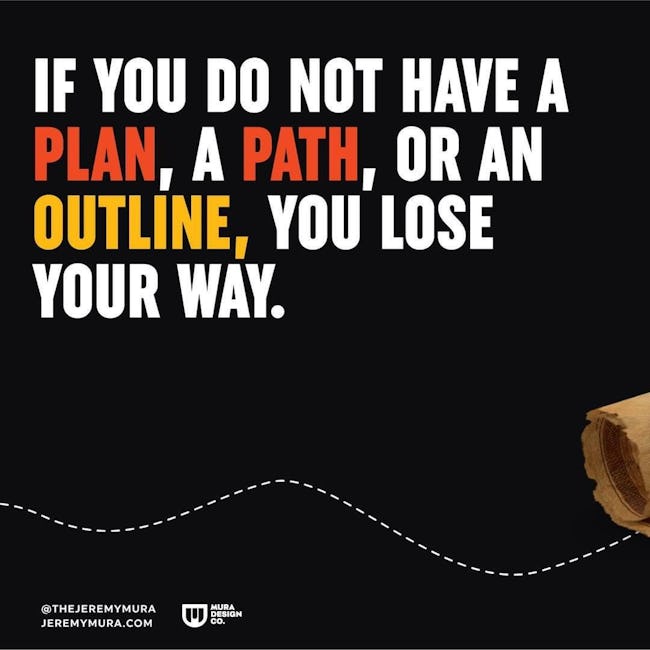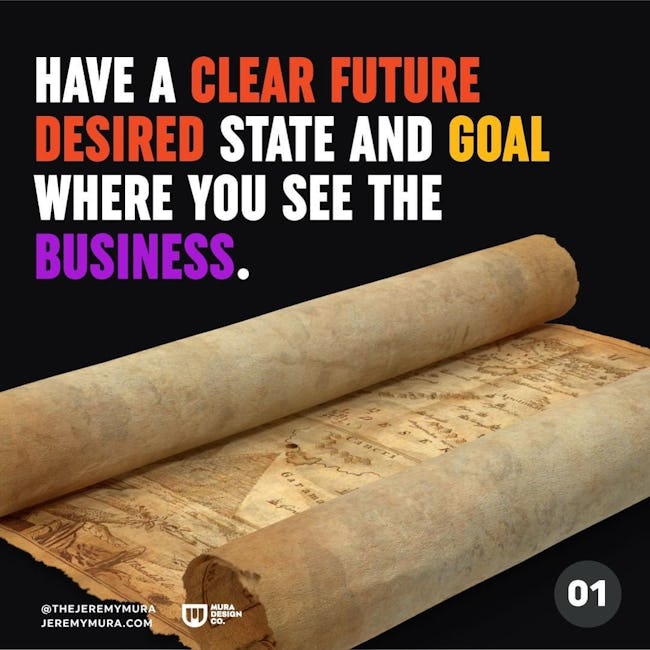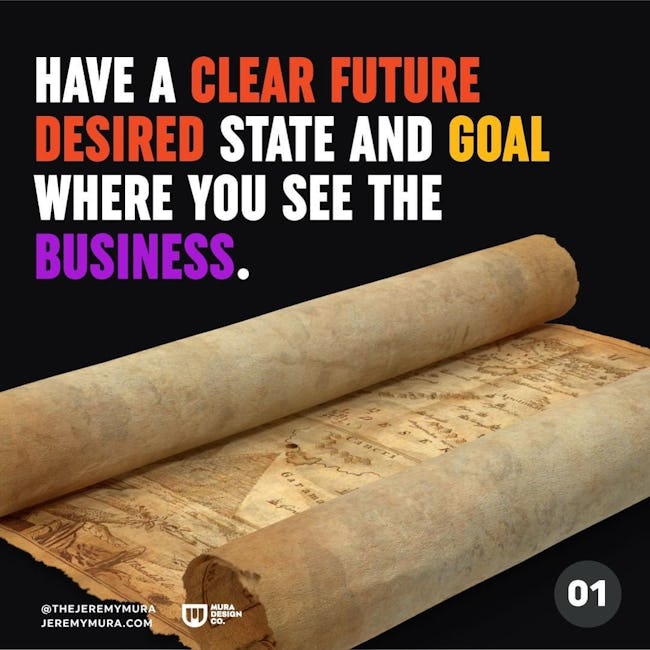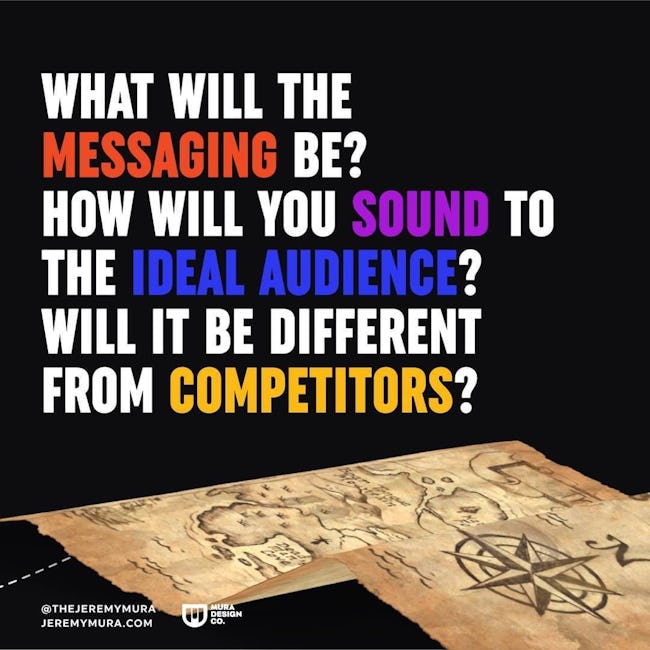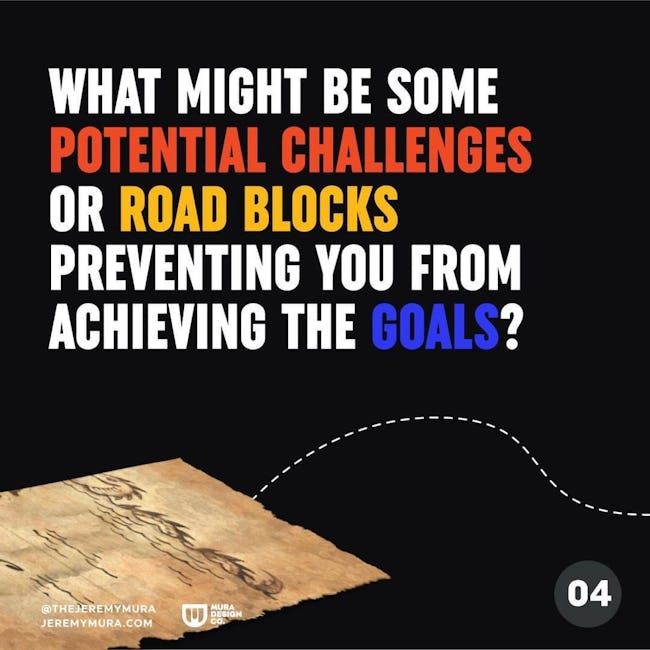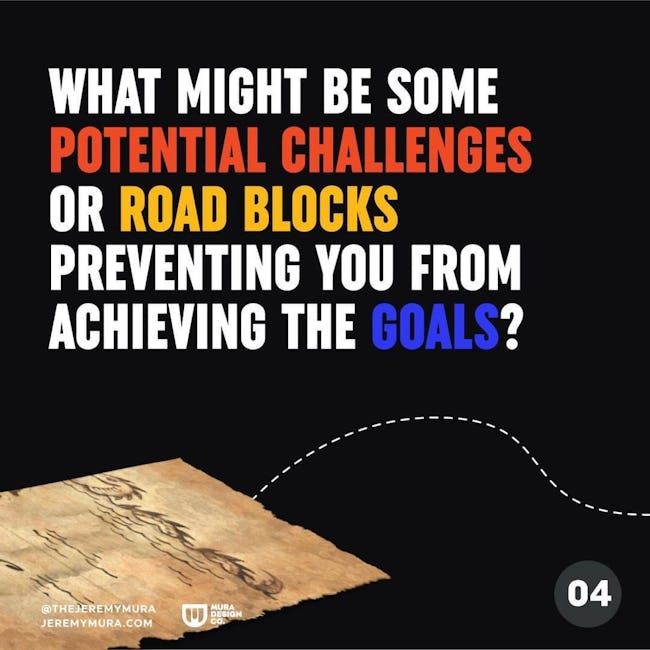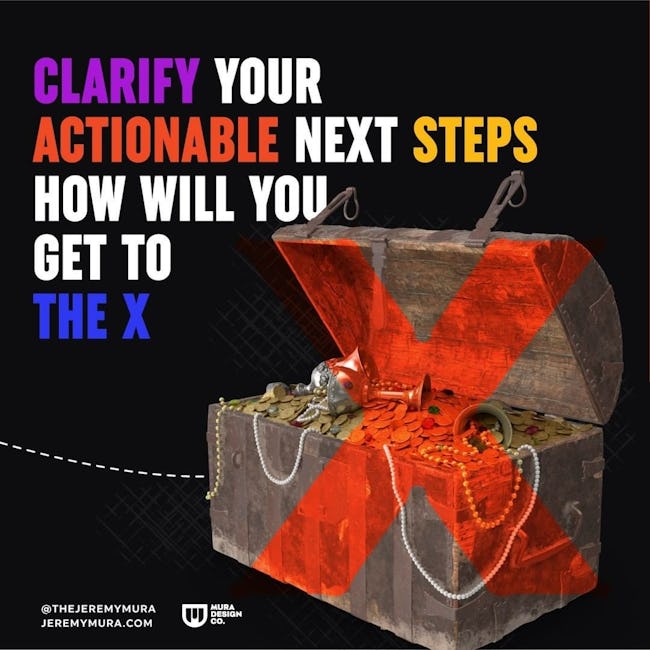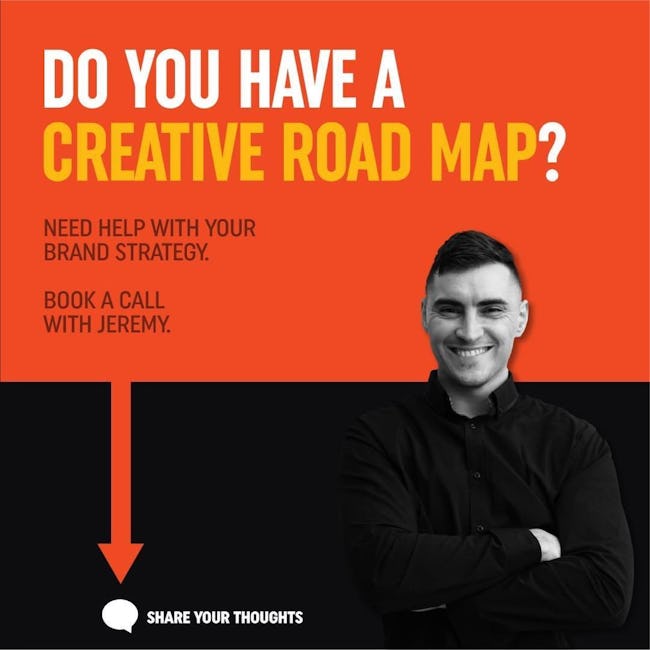 CREATIVE ROADMAP
DO YOU HAVE A CLEAR ROAD MAP?
IF YOU DO NOT HAVE PLAN, A PATH, OR AN OUTLINE, YOU LOSE YOUR WAY.
HAVE A CLEAR FUTURE DESIRED STATE AND GOAL WHERE YOU SEE THE BUSINESS.
HOW WILL YOU GENERATE LEADS TO GAIN REVENUE, WHAT IS YOUR STRUCTURE?
WHAT WILL THE MESSAGING BE' HOW WILL YOU SOUND TO THE IDEAL AUDIENCE? WILL IT BE DIFFERENT FROM COMPETITORS?
WHAT MIGHT BE SOME POTENTIAL CHALLENGES OR ROAD BLOCKS PREVENTING you FROM ACHIEVING THE GOALS?
WHAT SYSTEMS WILL WE BE PUT IN PLACE TO MANAGE WORK, TIME CLIENTS, TEAM?
CLARIFY YOUR ACTIONABLE NEXT STEPS HOW WILL YOU GET TO THE X
More booklets by Jeremy Mura
More Design booklets
Your recently viewed booklets
See all booklets