Booklet
Create new ideas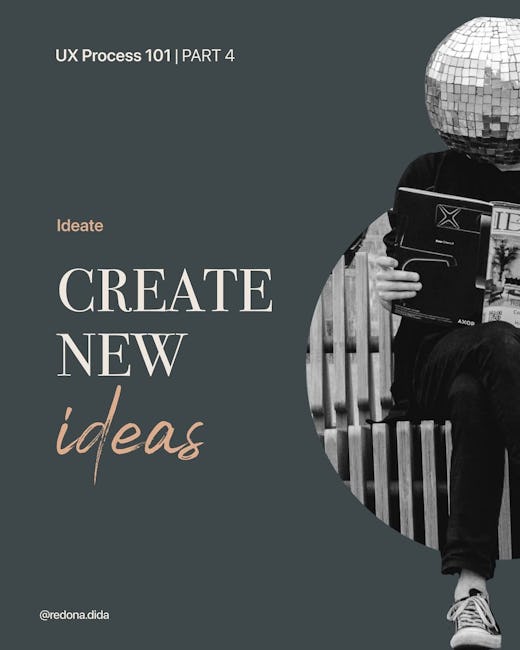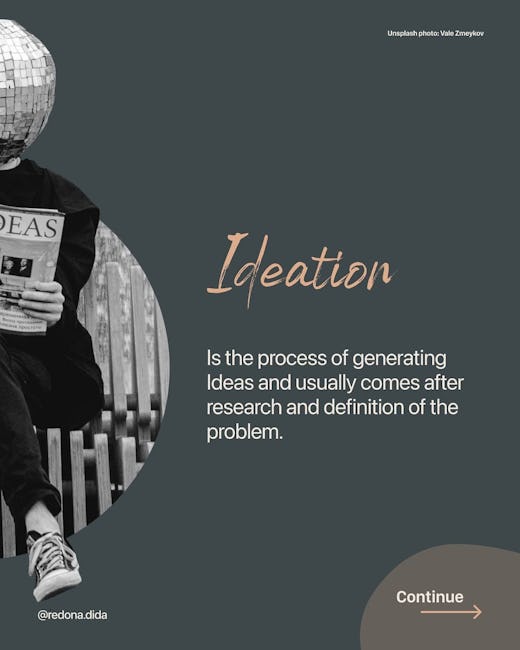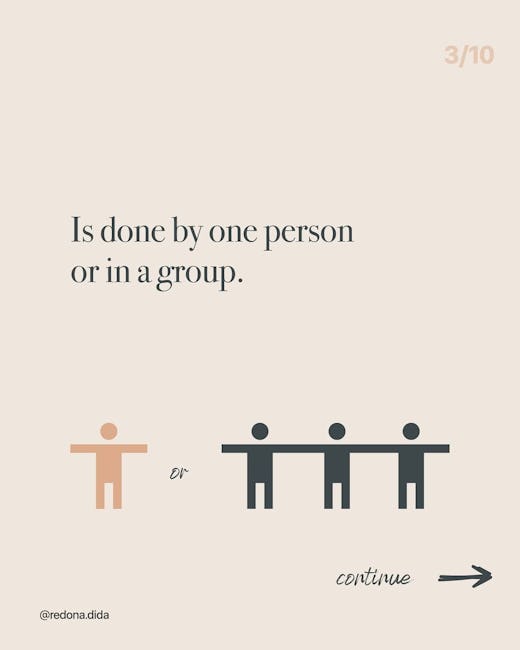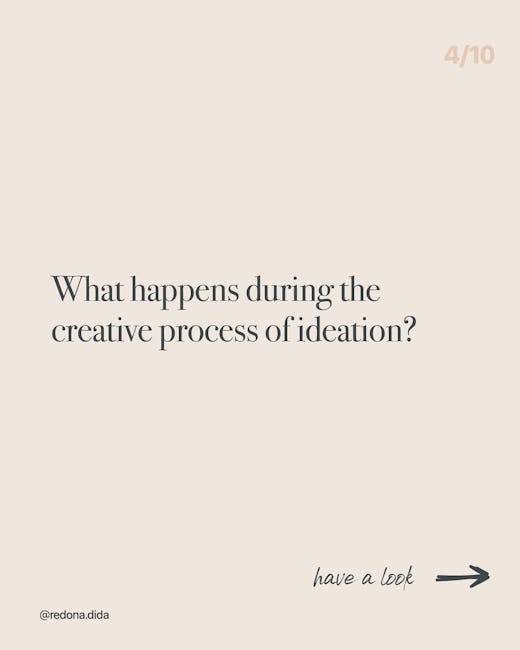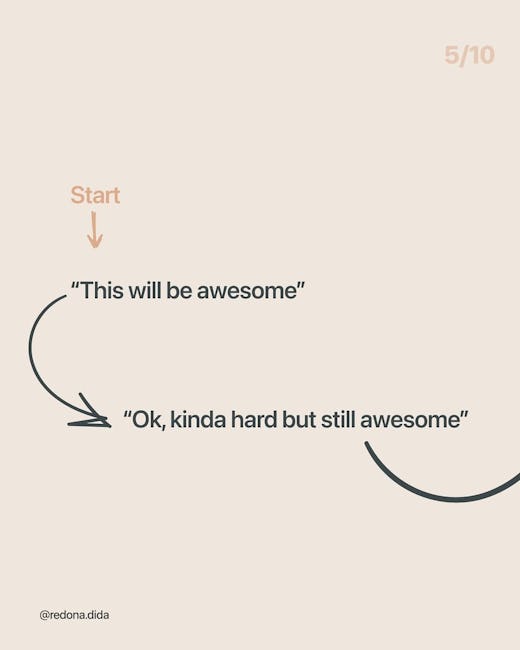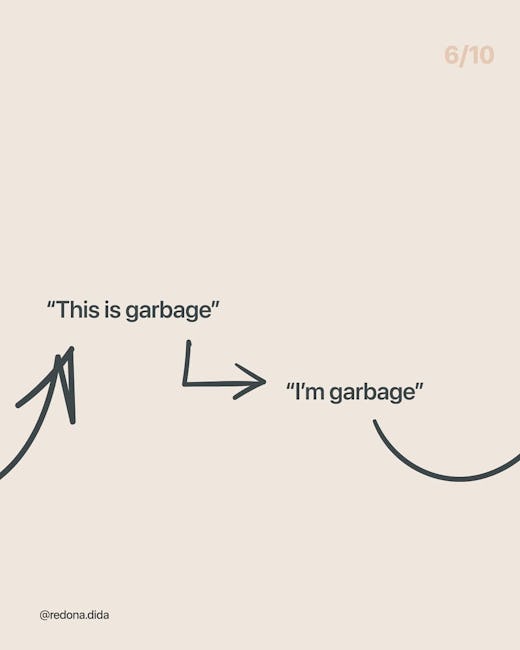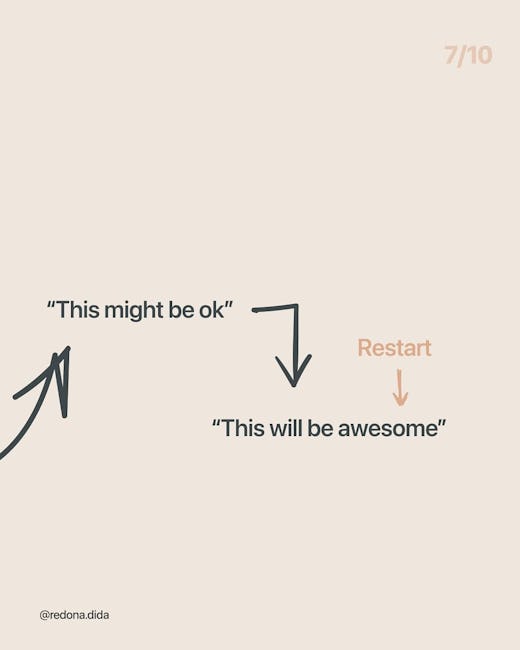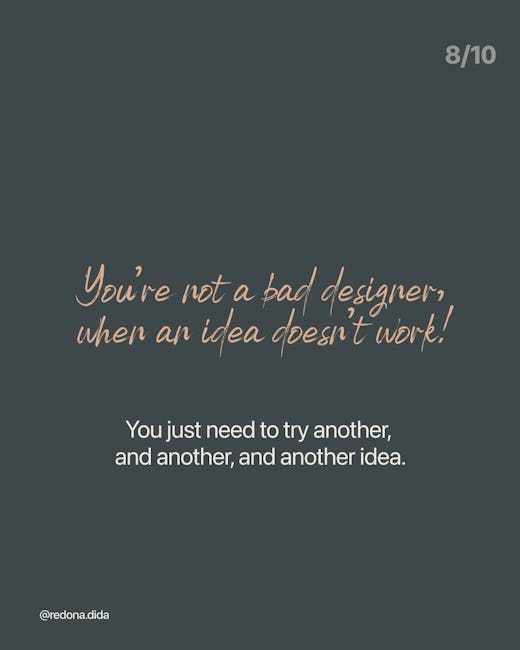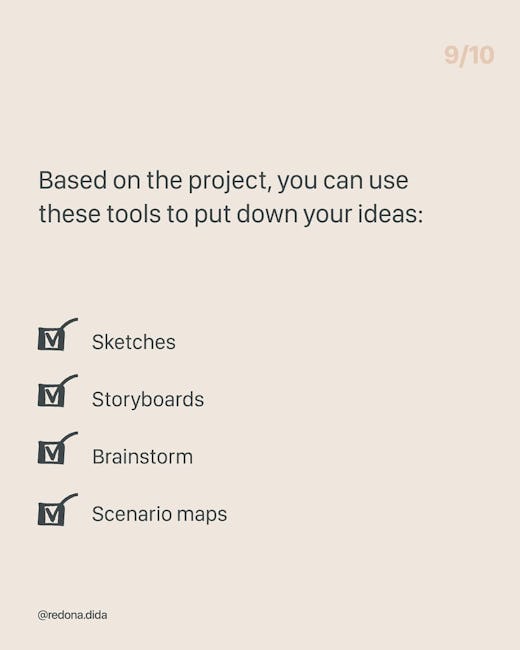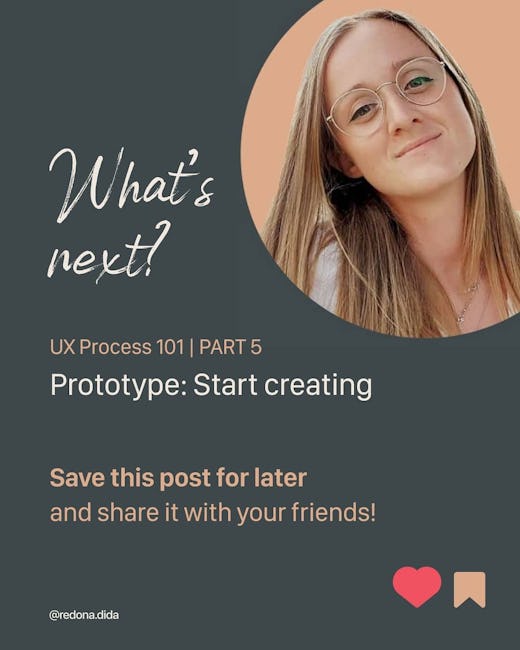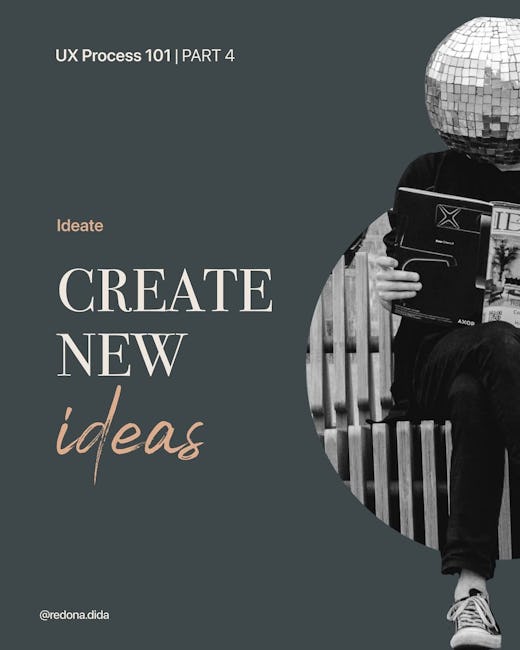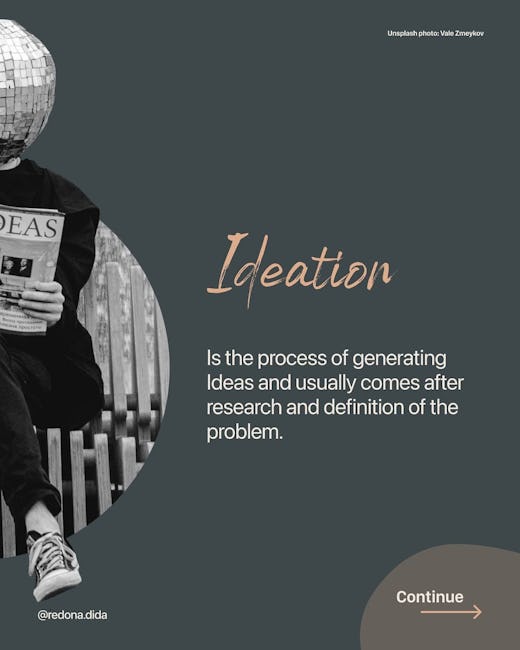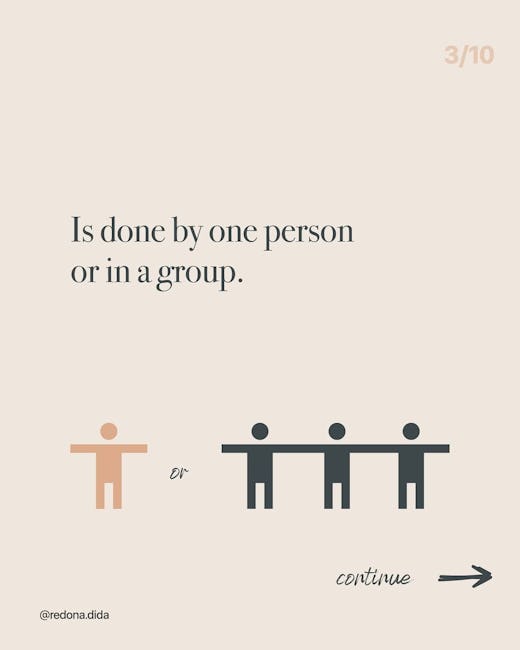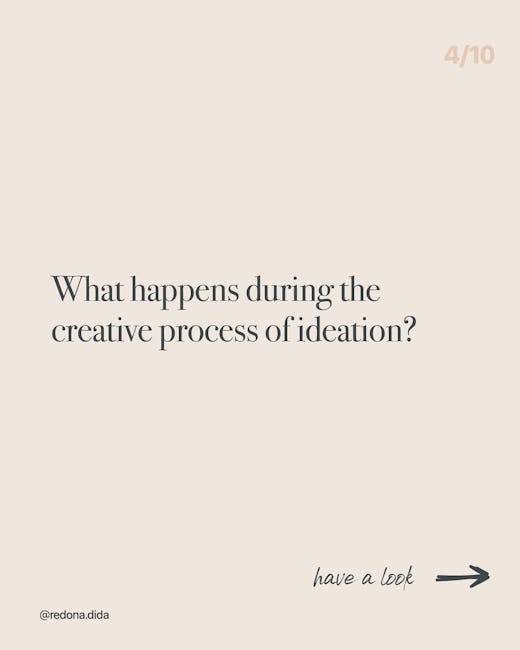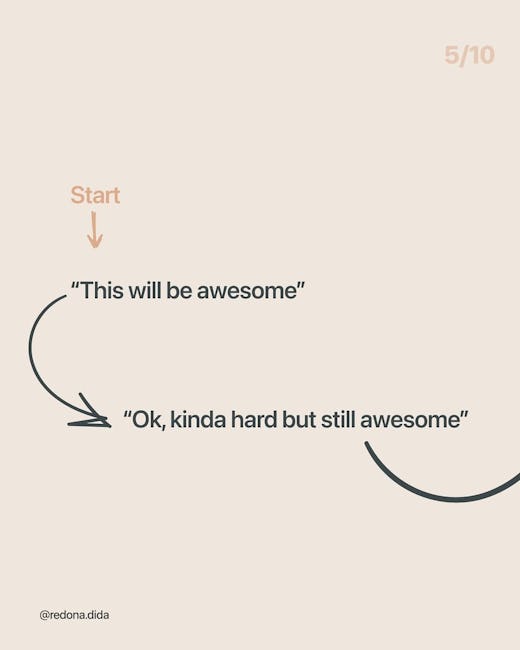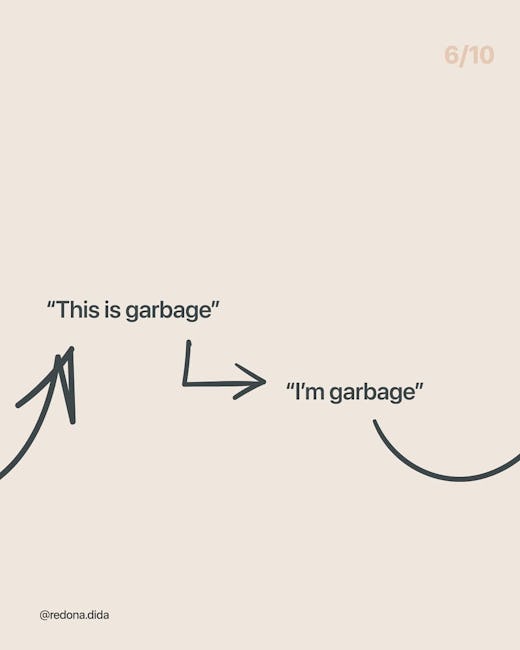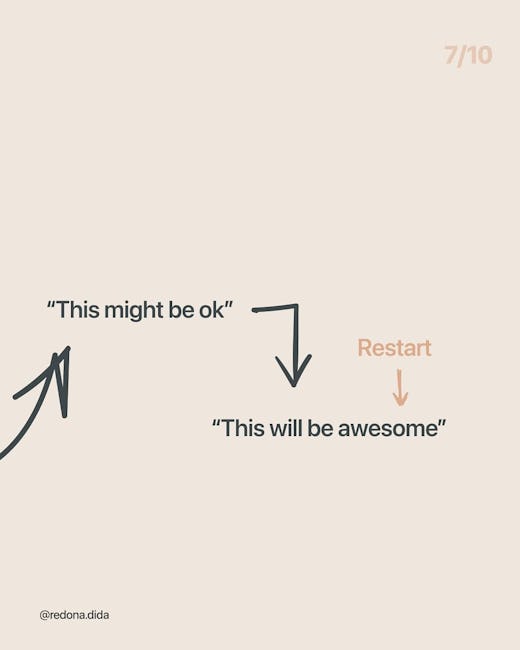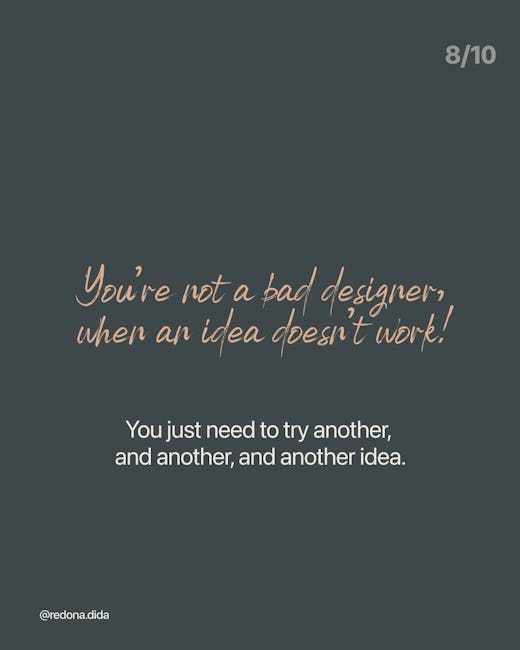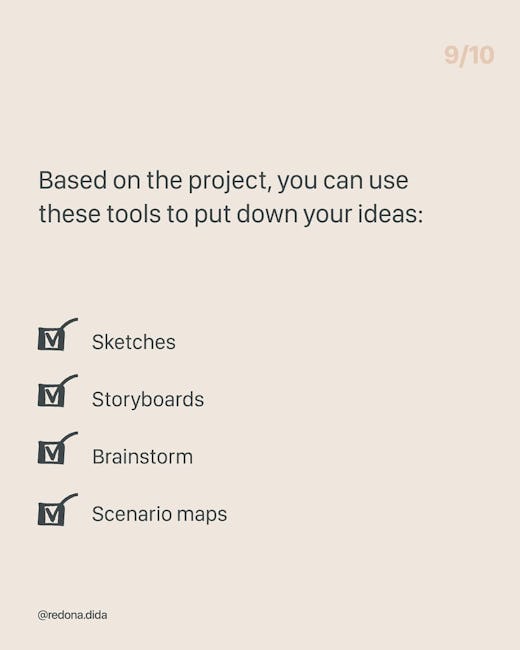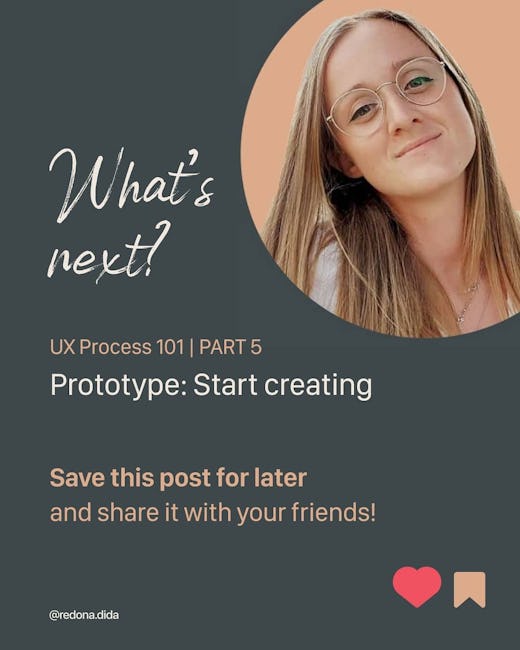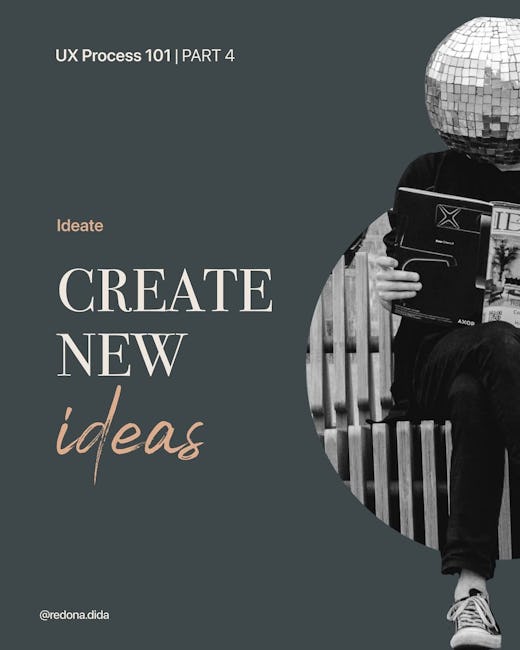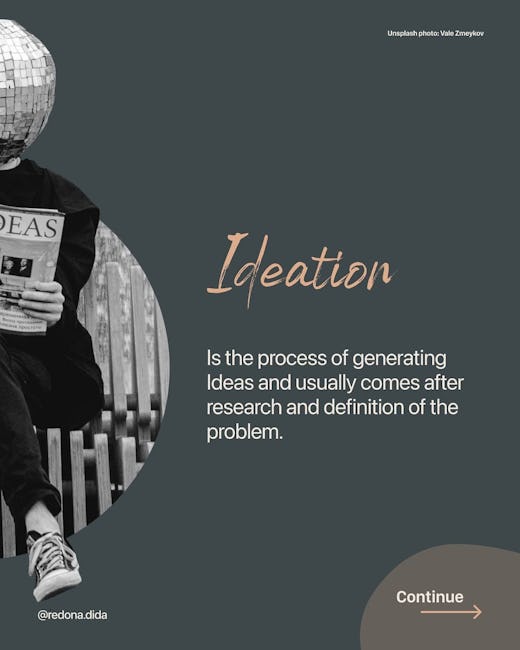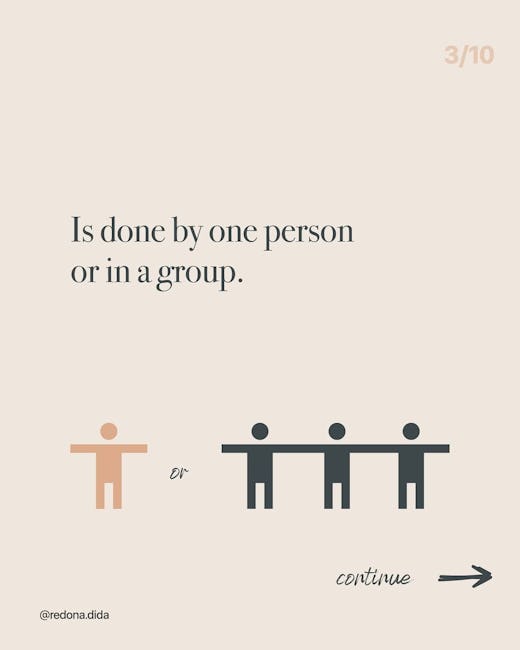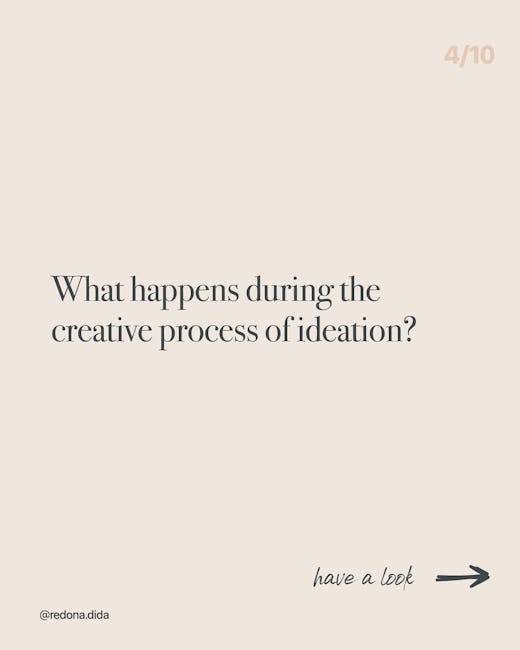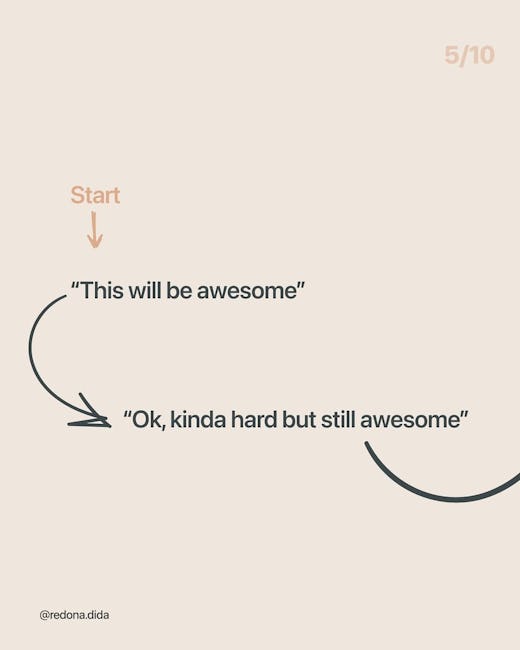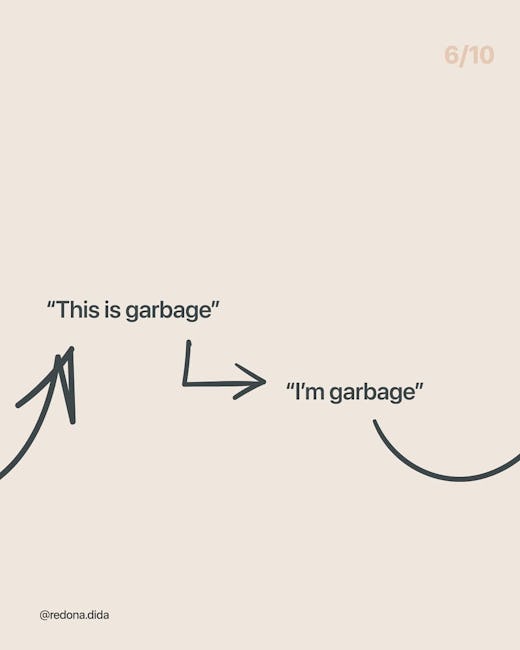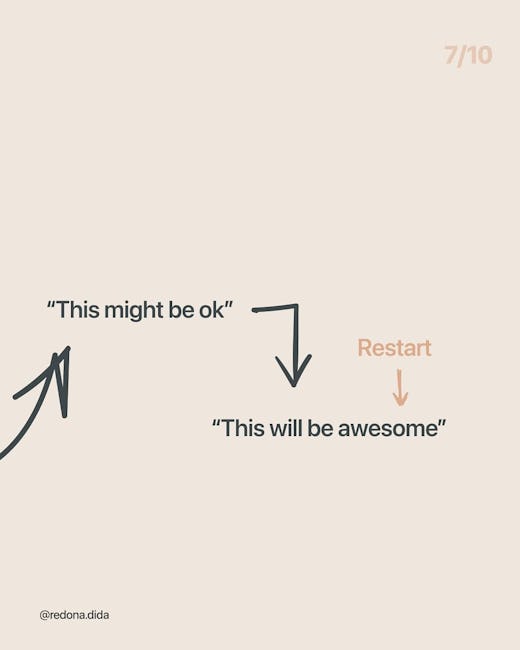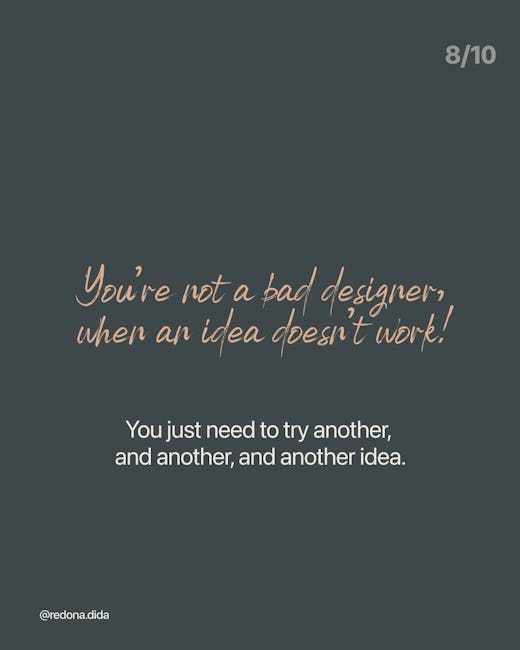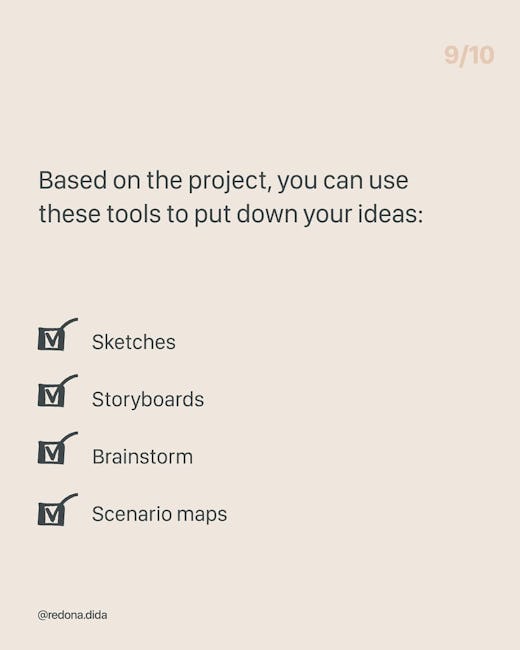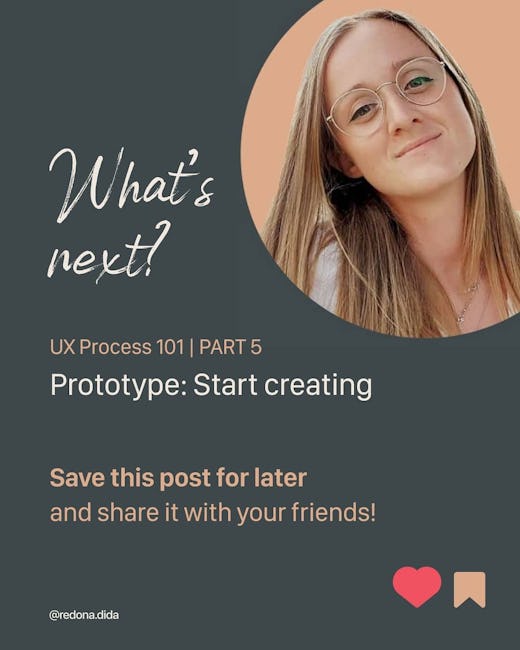 Create new ideas
Ideation Is the process of generating Ideas and usually comes after research and definition of the problem.
Is done by one person or in a group.
What happens during the creative process of ideation?
Start
"This will be awesome"
"Ok, kinda hard but still awesome"
"This is garbage"
Restart
"This will be awesome"
You're not a bad designer when an idea doesn't work!
You just need to try another, and another, and another, idea
Based on the project, you can use these tools to put down your ideas:
Sketches
Storyboards
Brainstorm
Scenario maps
What's next?
UX Process 101 | Part 5
Prototype: Start creating
Save this post for later and share it with your friends!
More booklets by redona.dida
More Design booklets
Your recently viewed booklets
See all booklets