Booklet
Create An Instagram Bio That Converts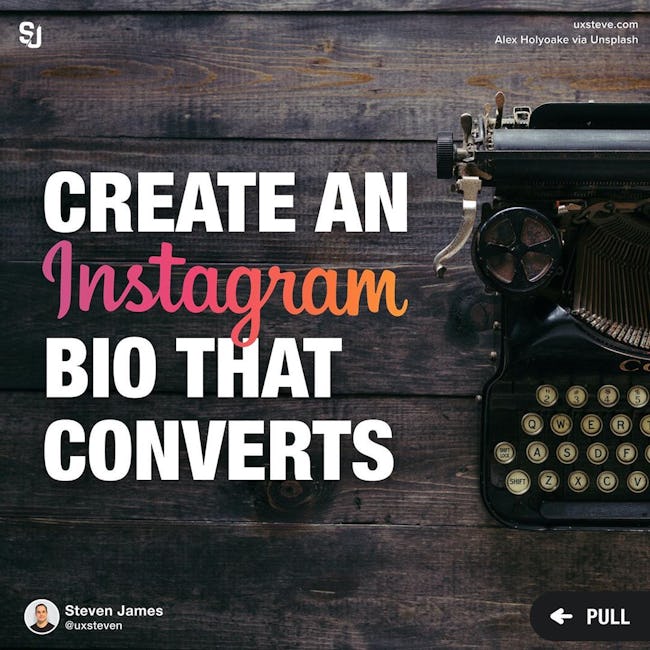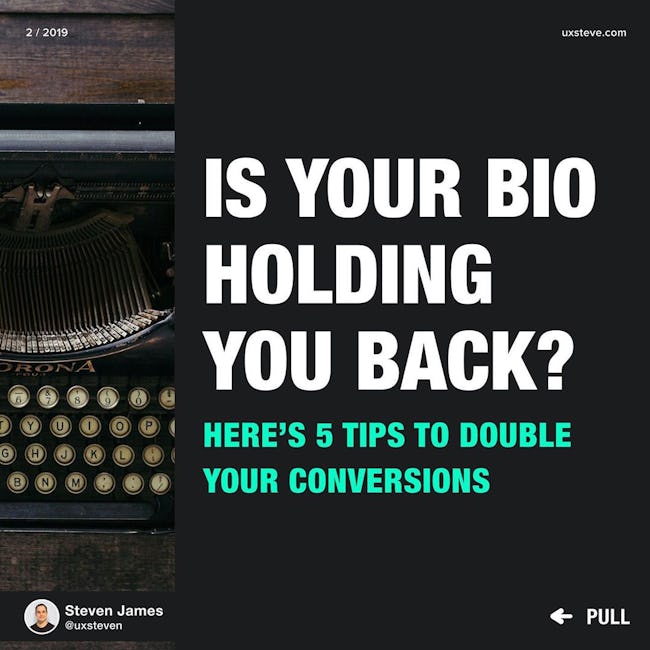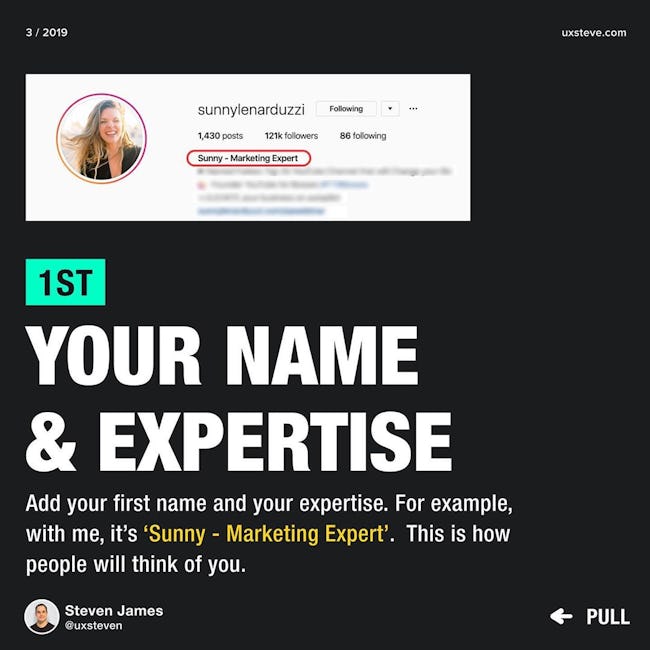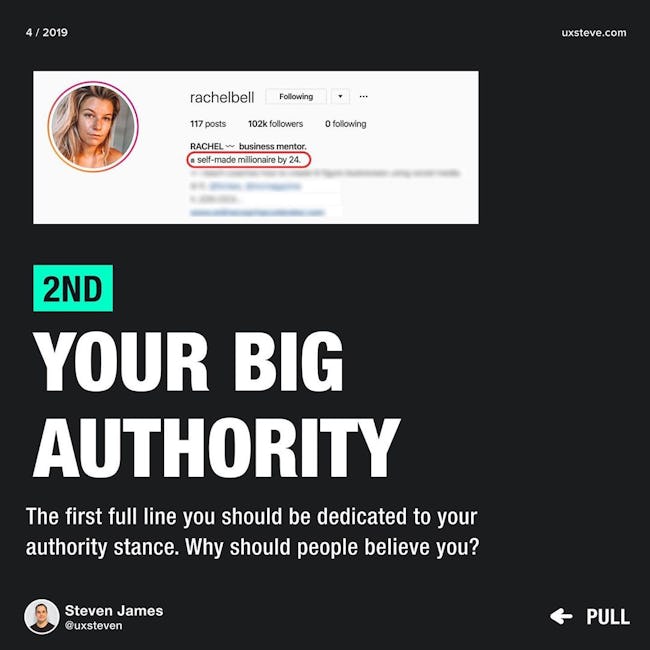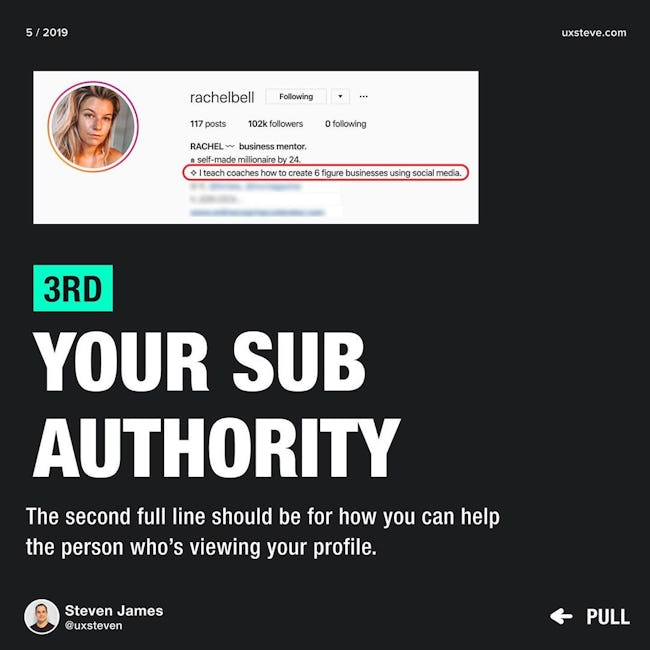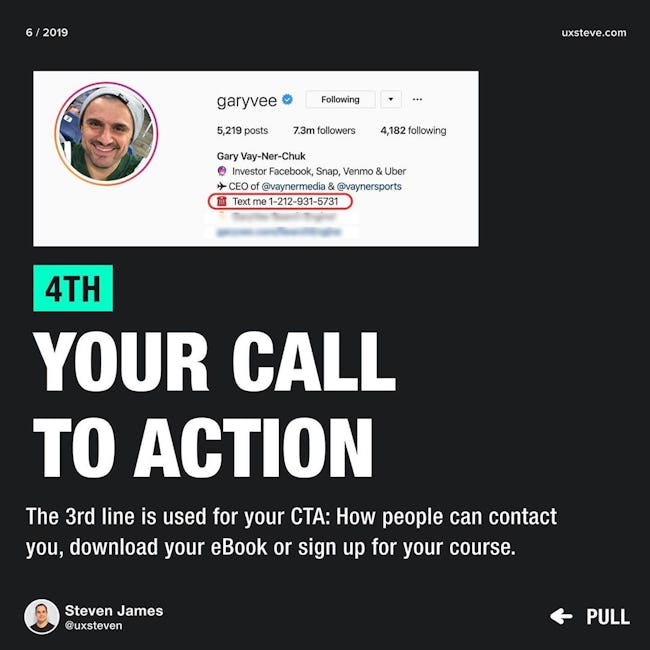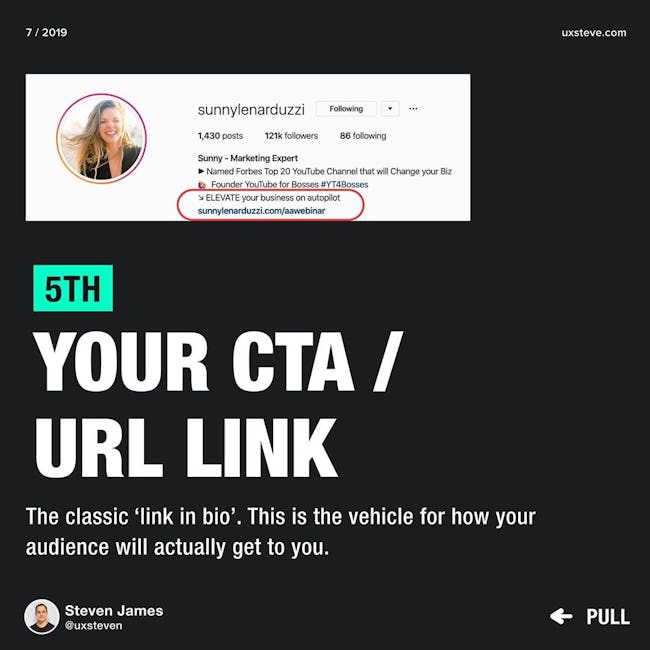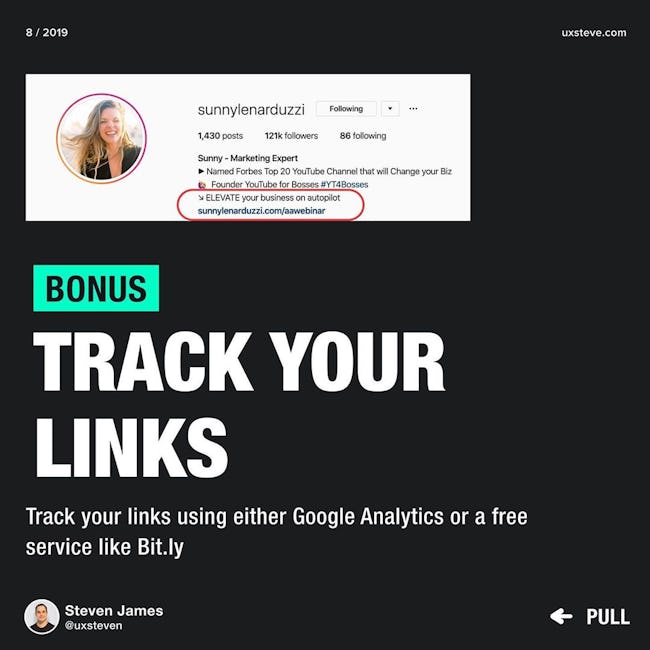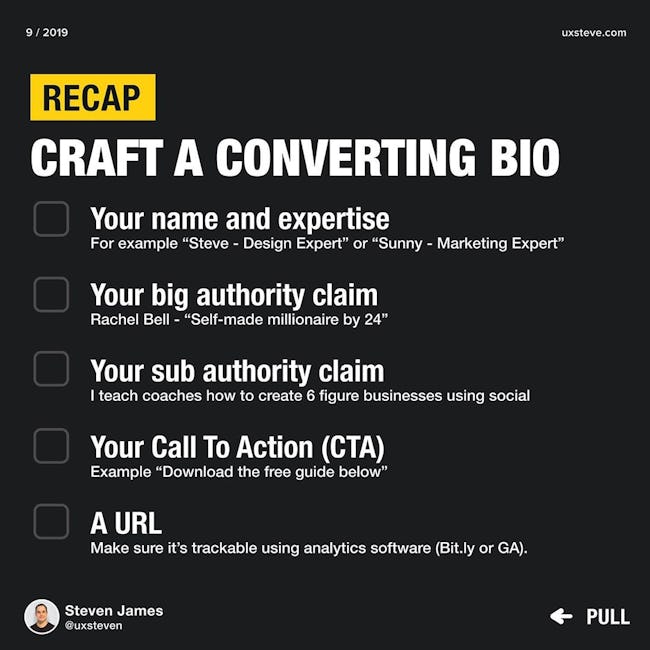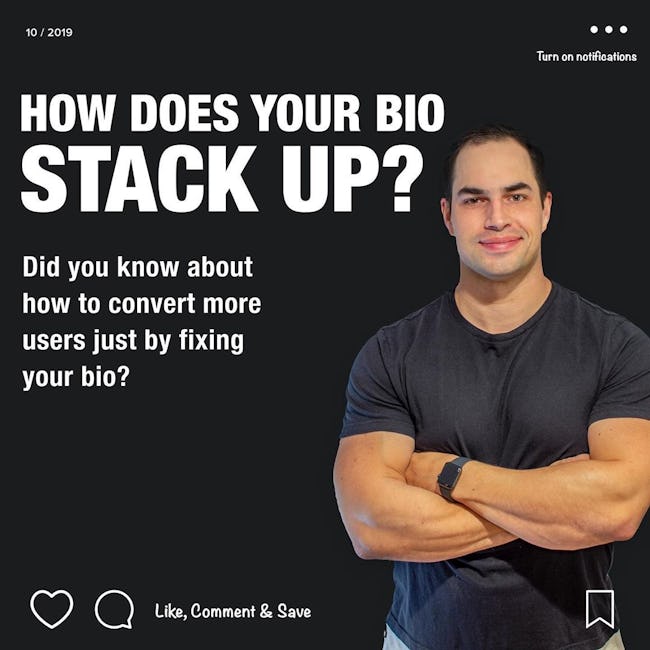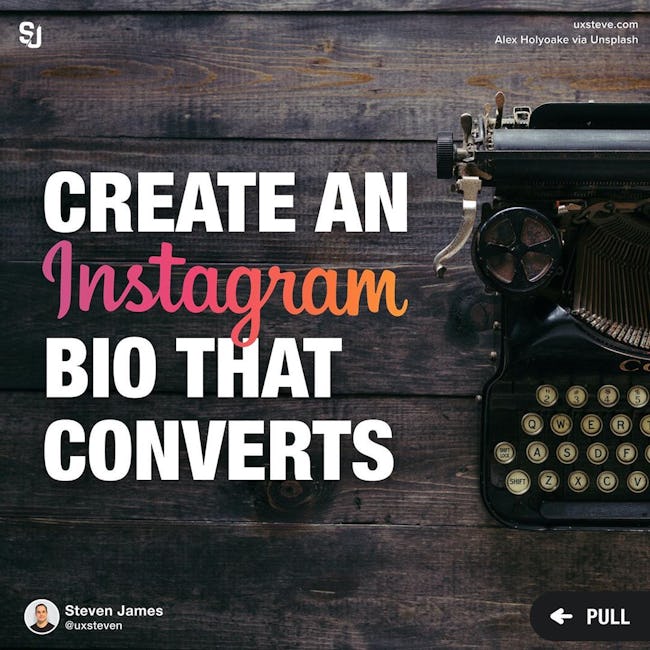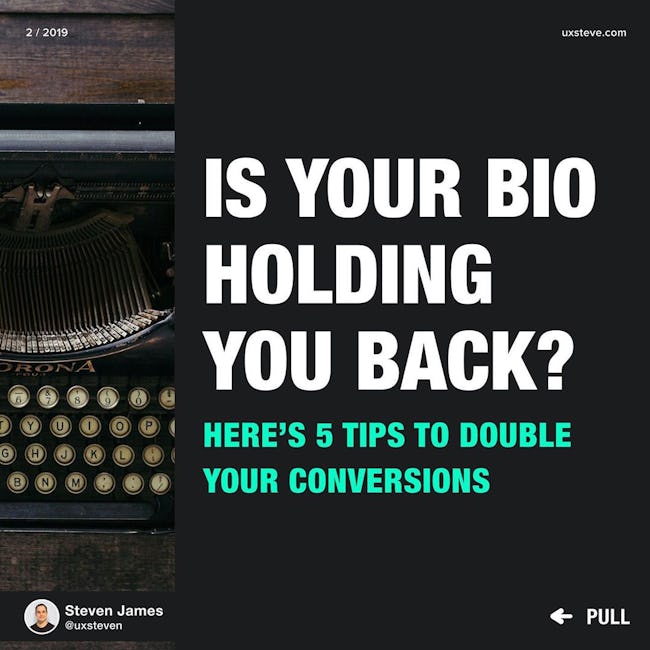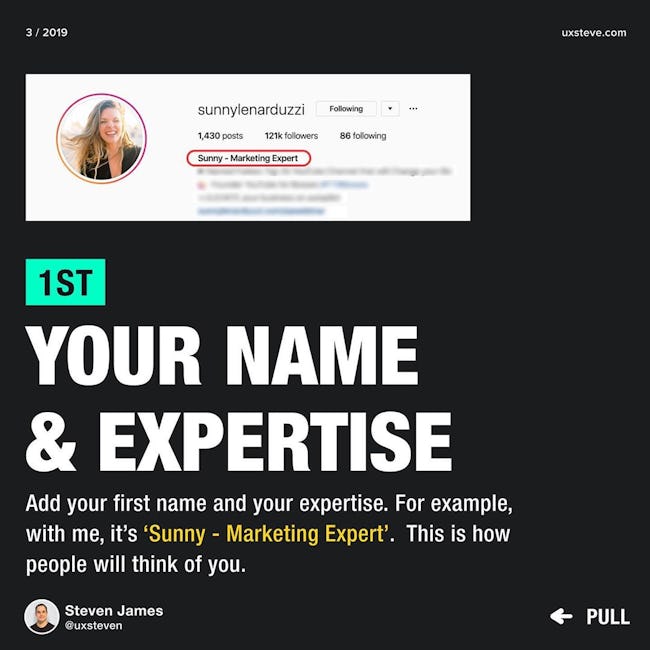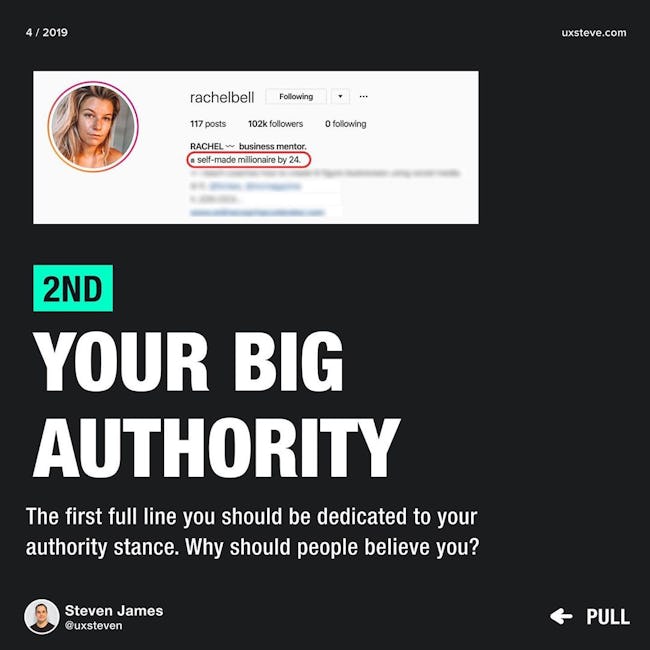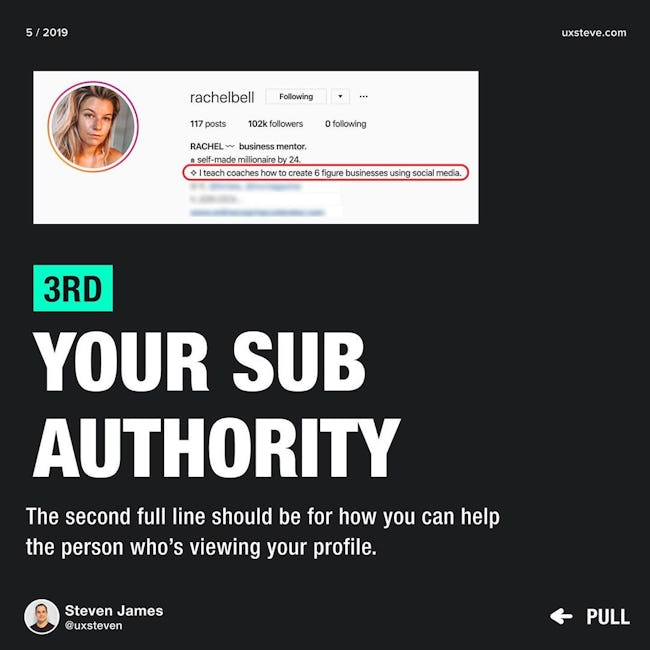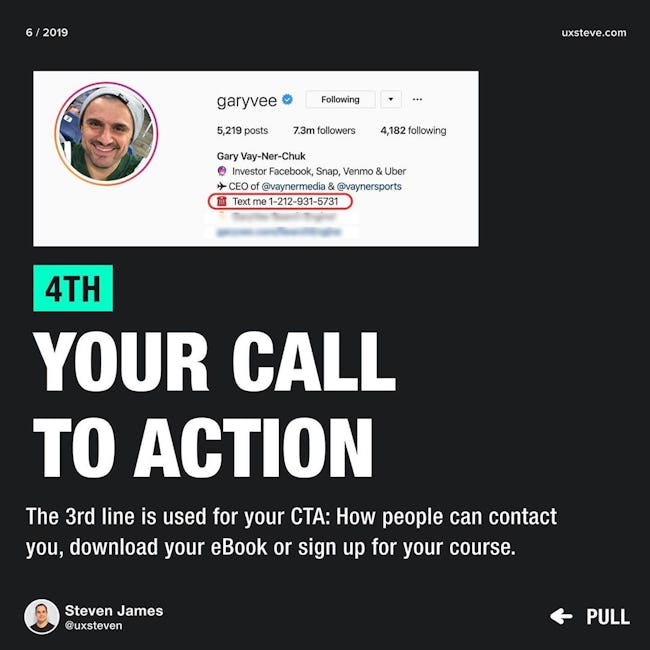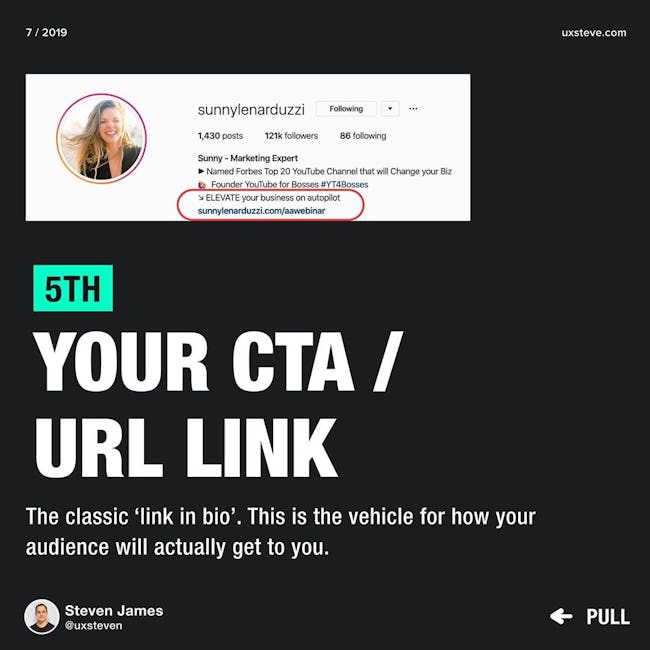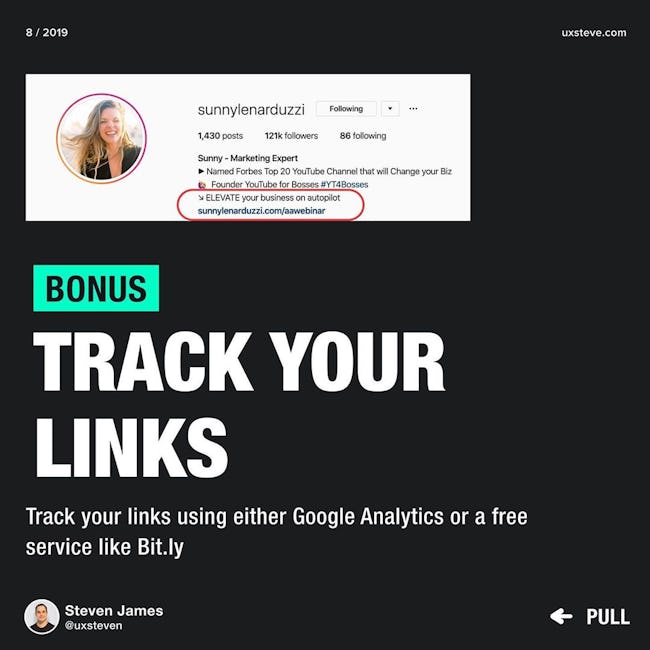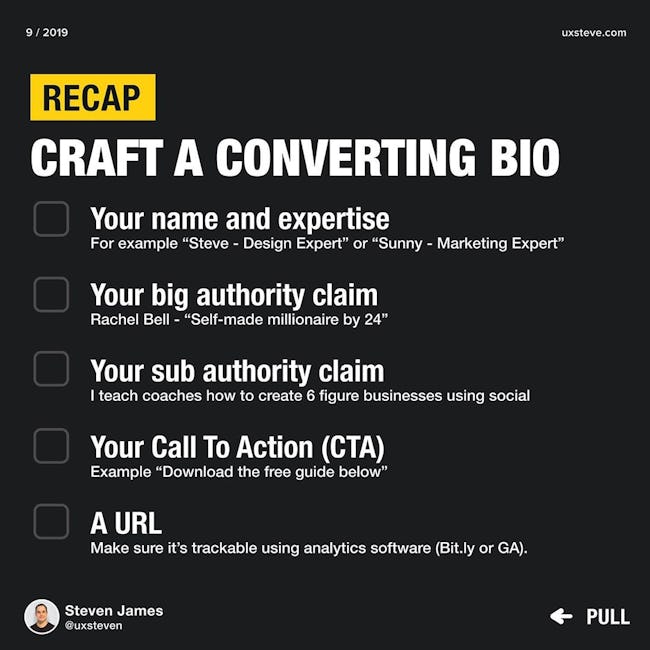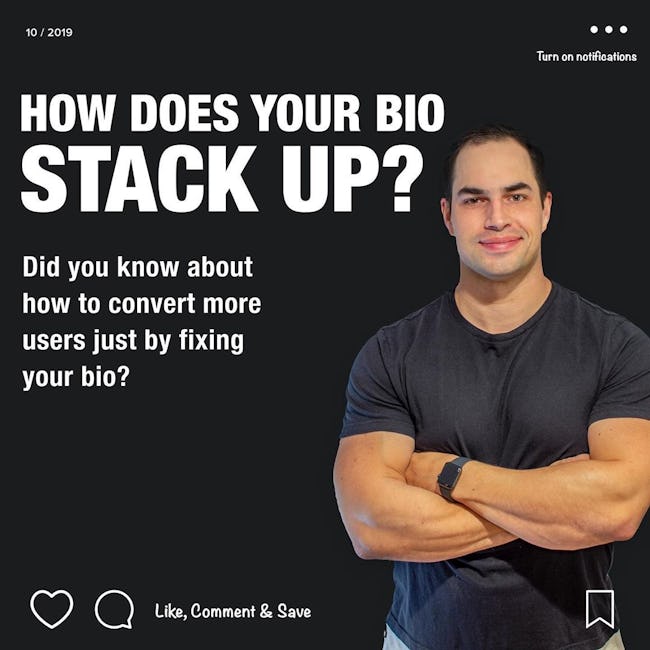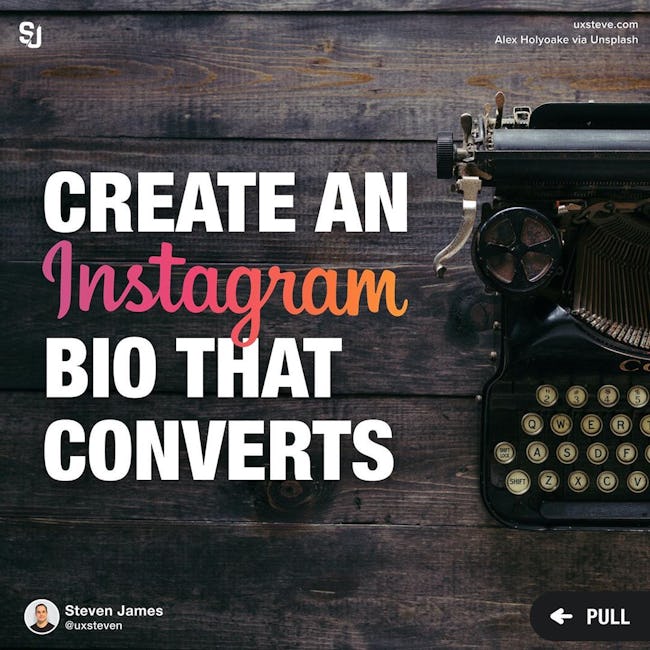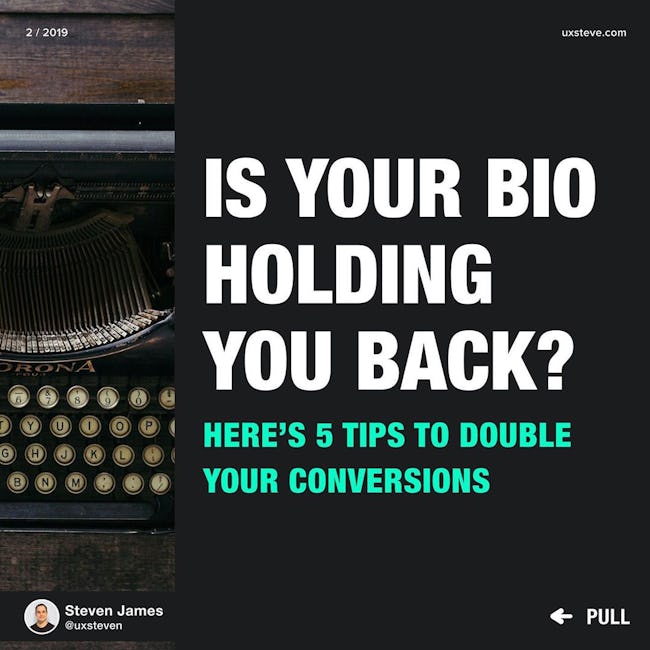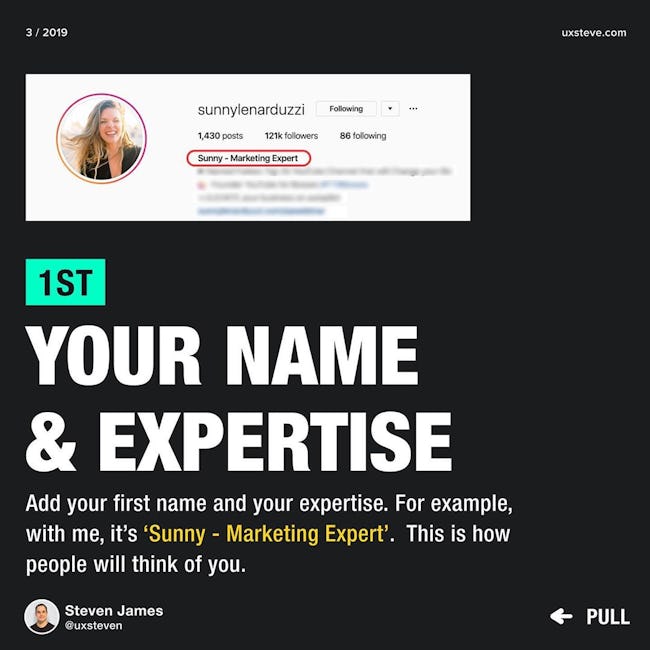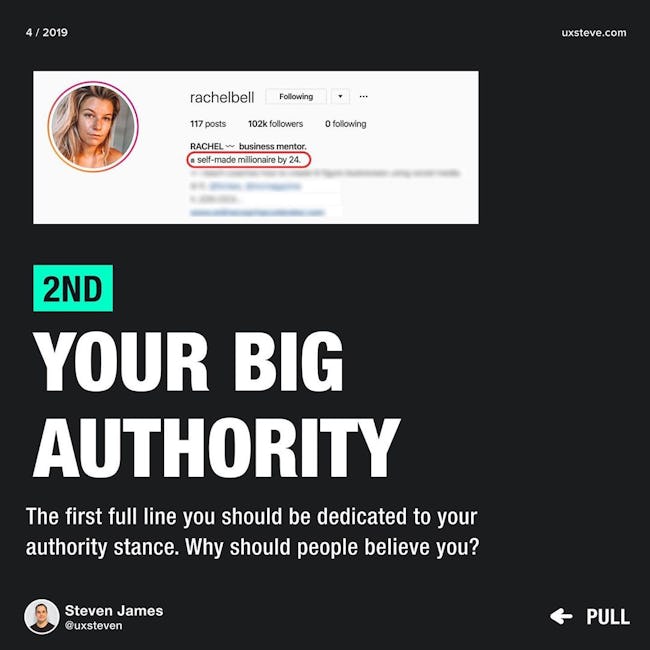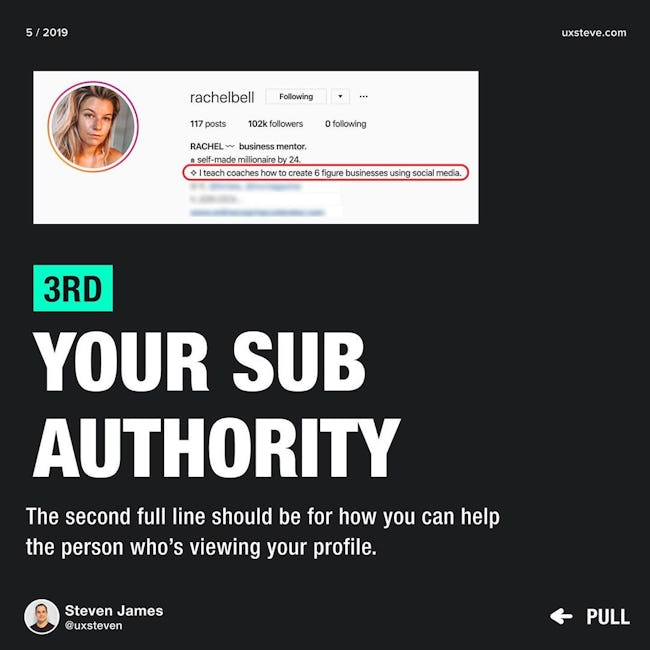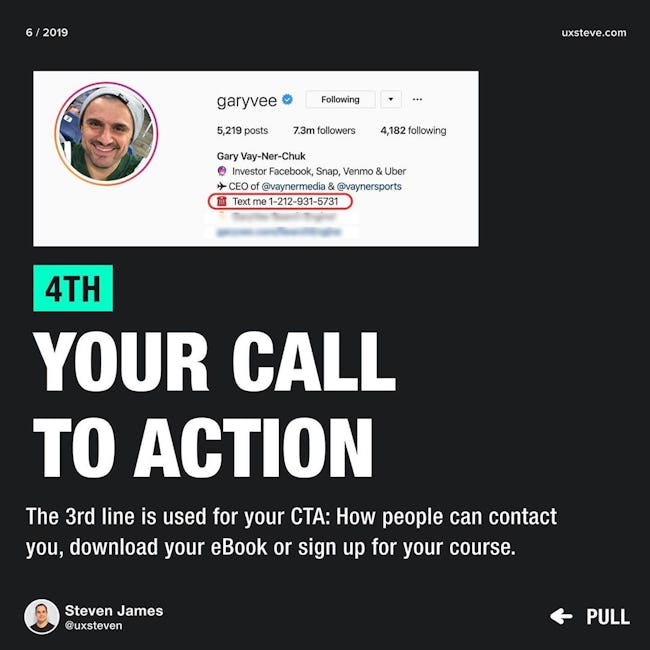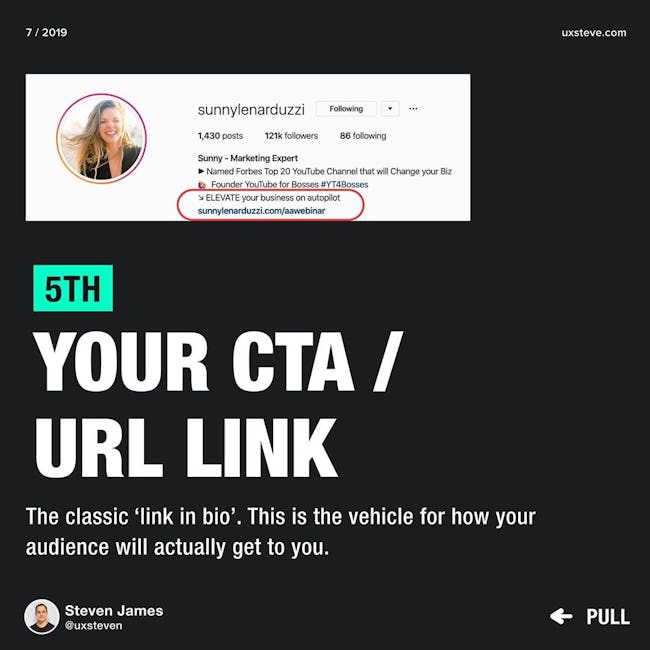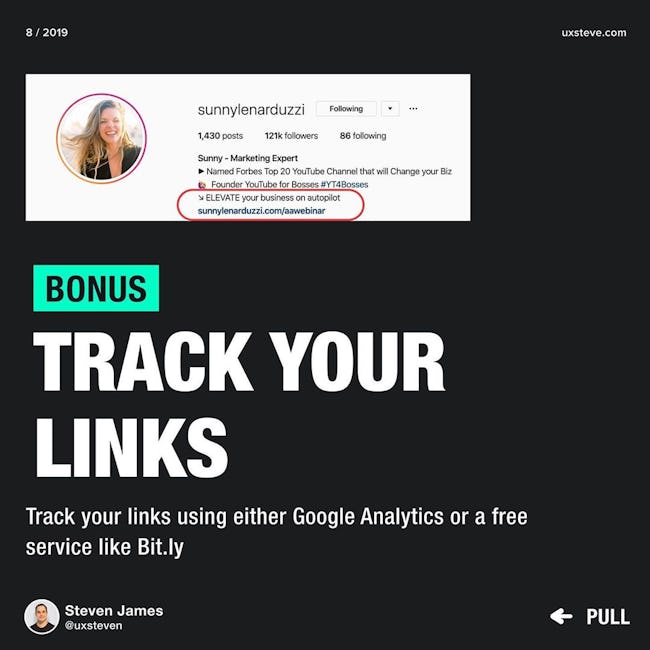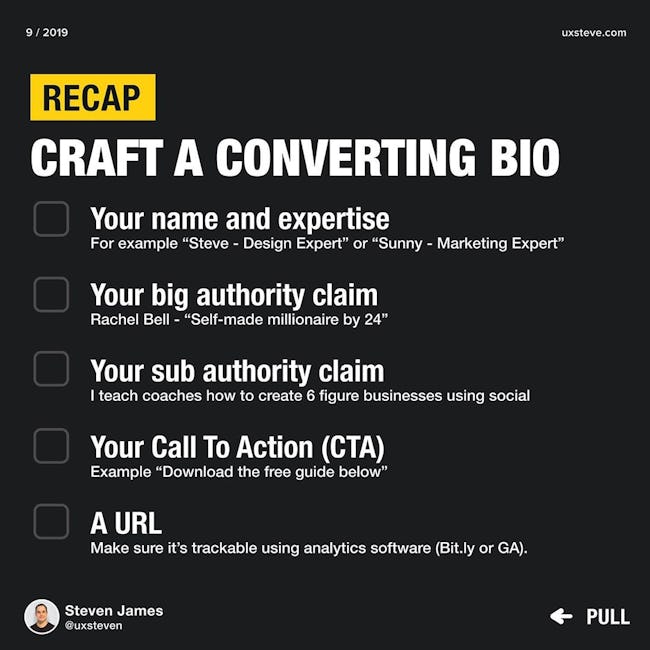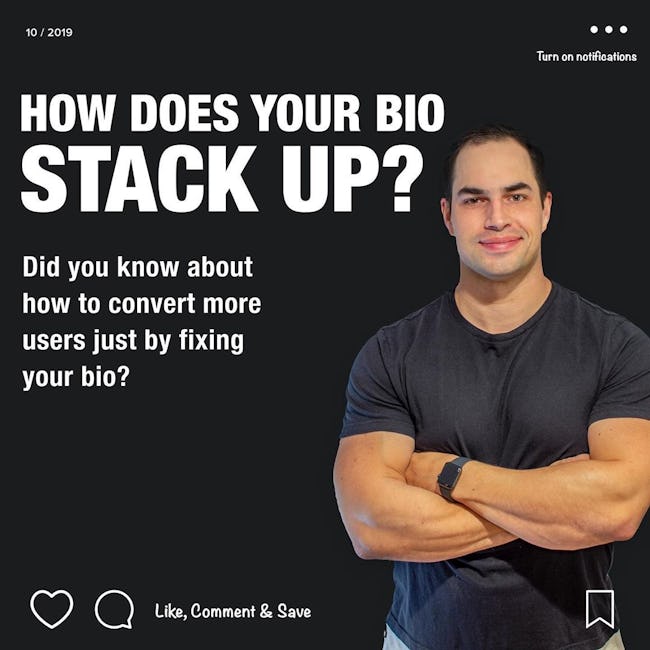 Create An Instagram Bio That Converts
IS YOUR BIO HOLDING YOU BACK?
HERE'S 5 TIPS TO DOUBLE YOUR CONVERSIONS
1ST YOUR BIO HOLDING 3.. YOU BACK?
Add your first name and your expertise. For example, with me, it's 'Sunny - Marketing Expert'. This is how people will think of you.
2ND YOUR BIG AUTHORITY
The first full line you should be dedicated to your authority stance. Why should people believe you?
3RD YOUR SUB AUTHORITY
The second full line should be for how you can help the person who's viewing your profile.
4TH YOUR CALL TO ACTION
The 3rd line is used for your CTA: How people can contact you, download your eBook or sign up for your course.
5TH YOUR CTA 1 URL LINK
The classic 'link in bio'. This is the vehicle for how your audience will actually get to you.
BONUS TRACK YOUR LINKS
Track your links using either Google Analytics or a free service like Bit.ly
CRAFT A CONVERTING BIO
Your name and expertise
For example 'Steve - Design Expert' or 'Sunny - Marketing Expert'
Your big authority claim
Rachel Bell - 'Self-made millionaire by 24'
Your sub authority claim
*Requests are sorted by importance based on which messages Instagram thinks you'll respond to. This is a less than ideal spot to be as they don't show up in your badge count on your home page.
I teach coaches how to create 6 figure businesses using social
Your Call To Action (CTA)
Example 'Download the free guide below'
A URL
Make sure it's trackable using analytics software (Bit.ly or GA).
HOW DOES YOUR BIO STACK UP?
Did you know about how to convert more users just by fixing your bio?
More booklets by Steve Mellor
More Marketing booklets
Your recently viewed booklets
See all booklets