Booklet
Consult Call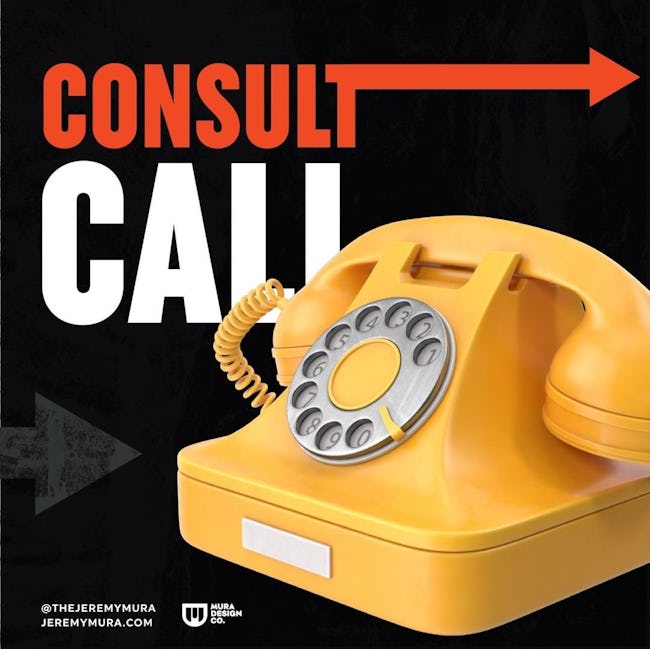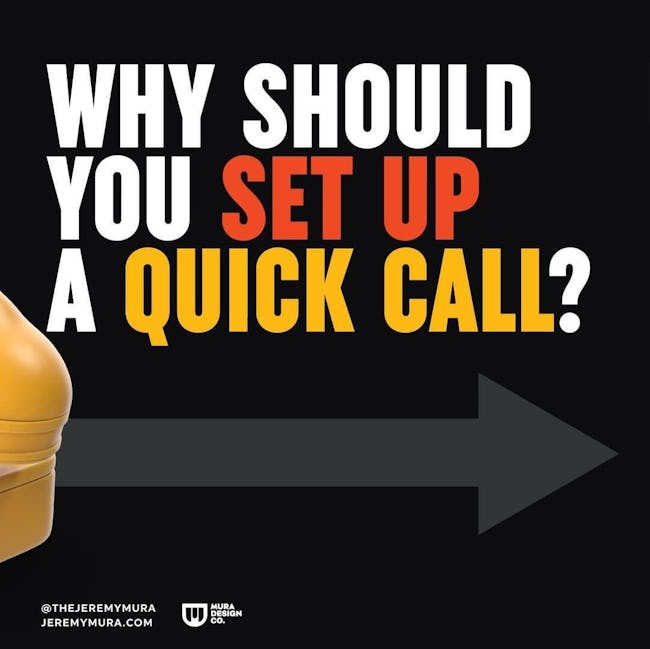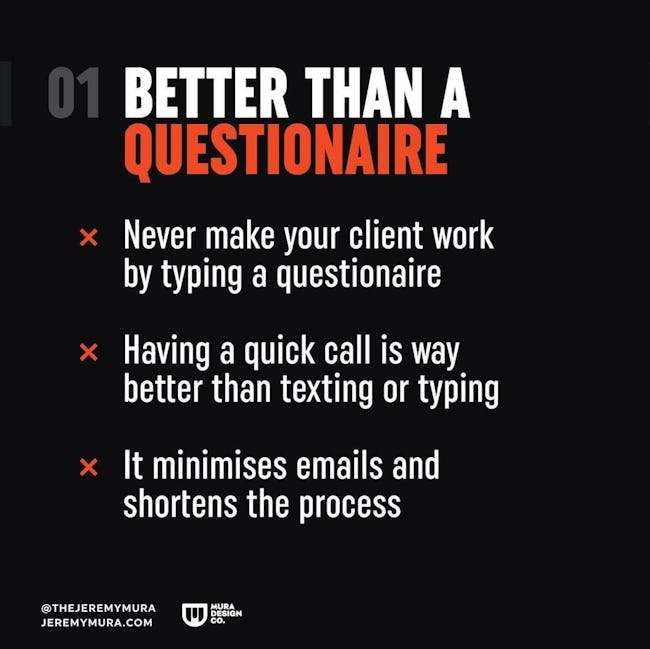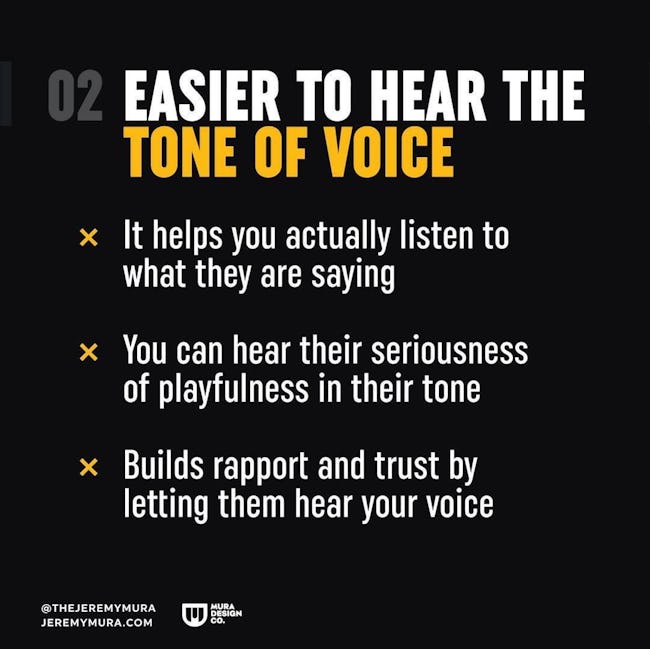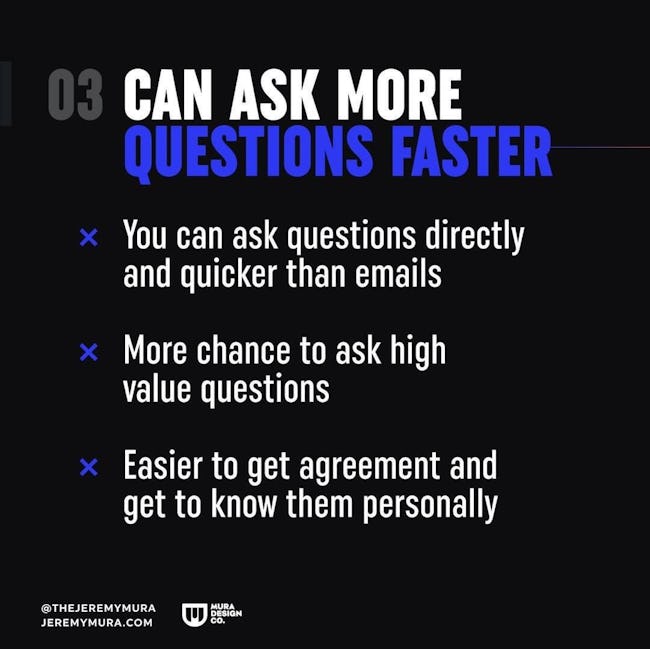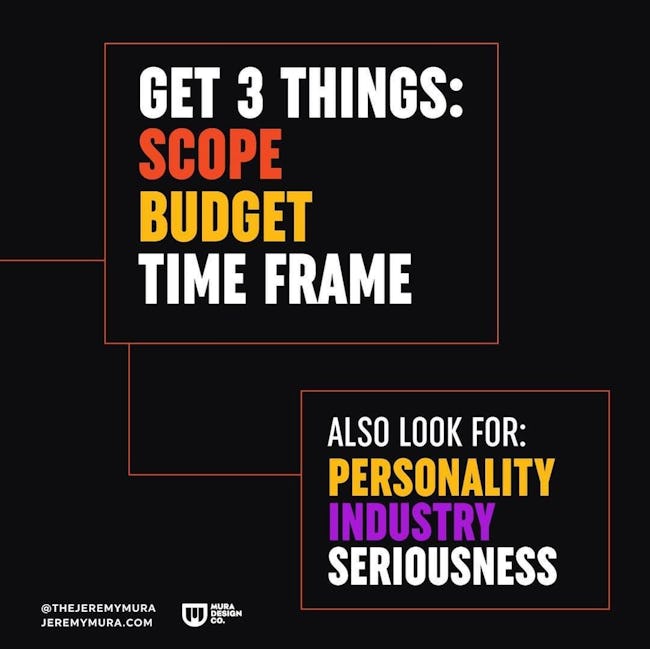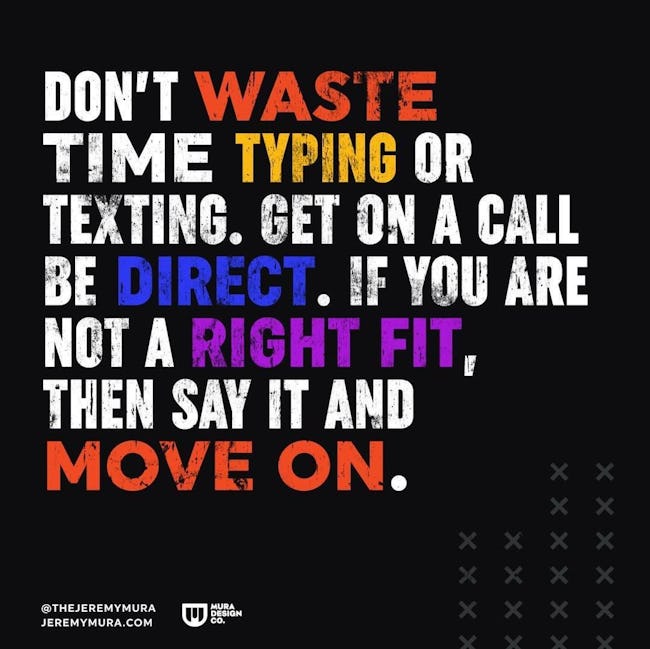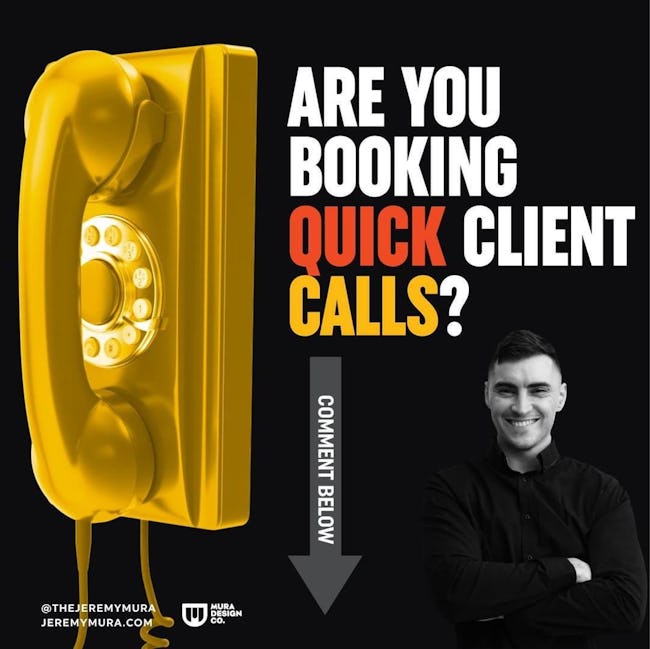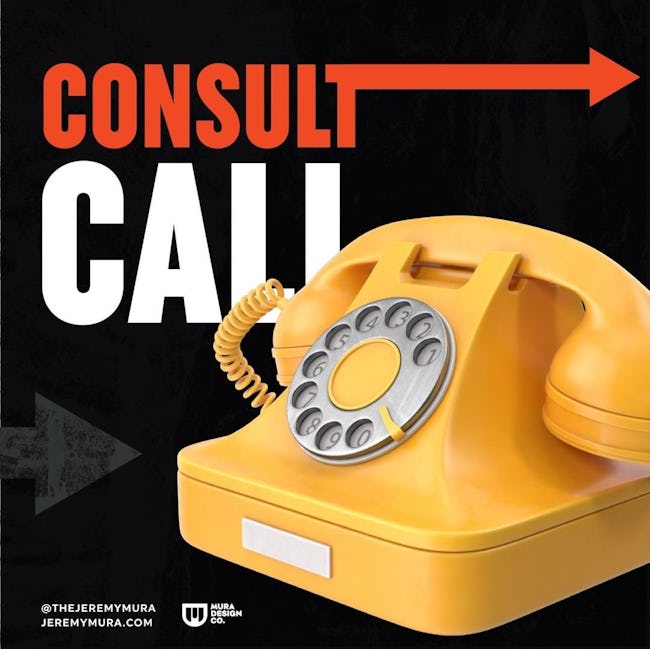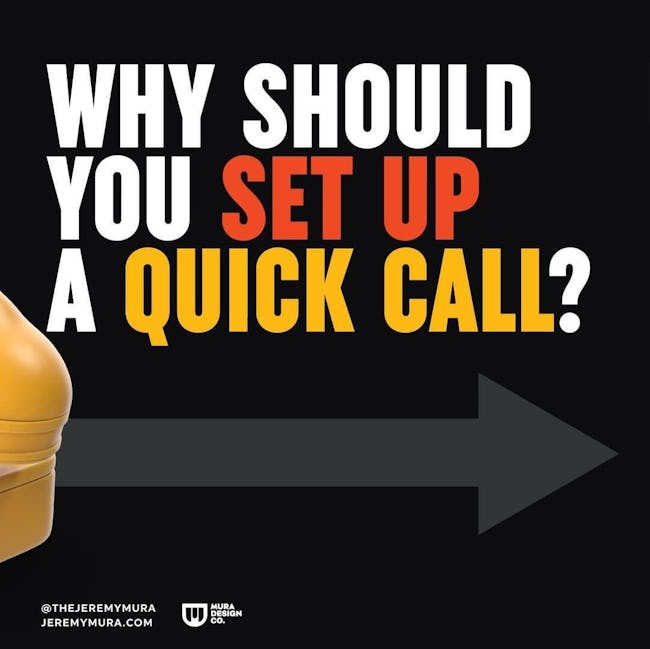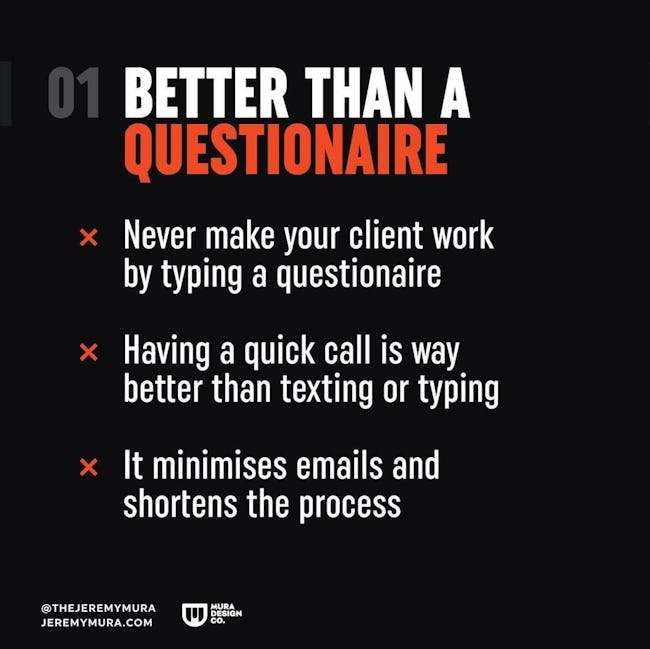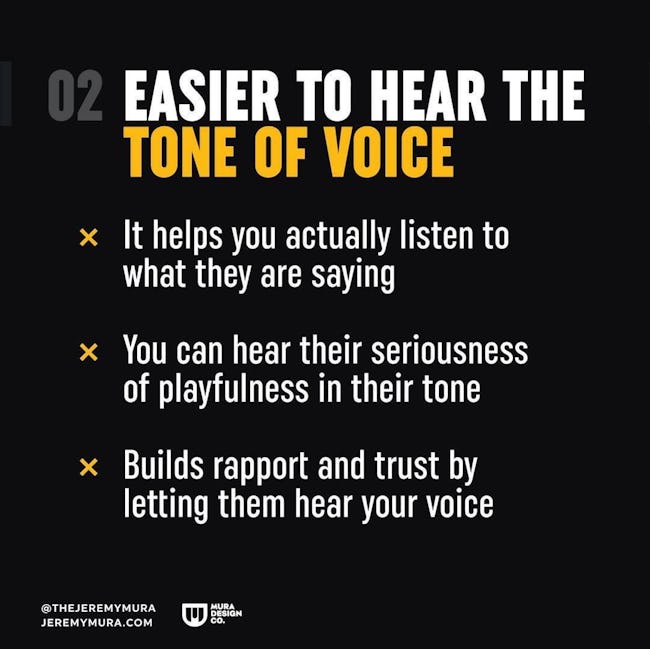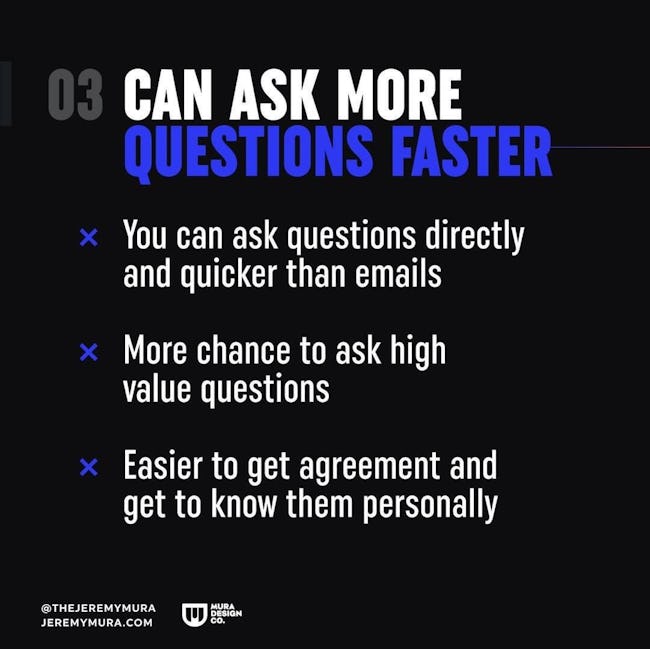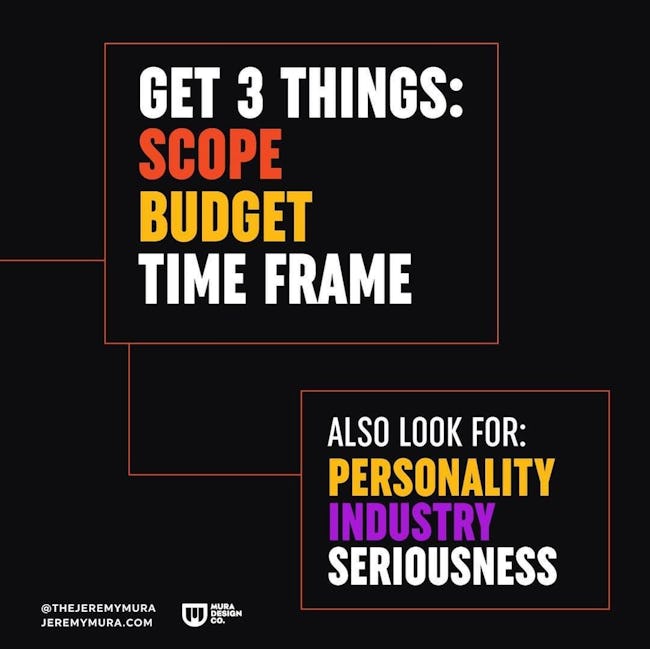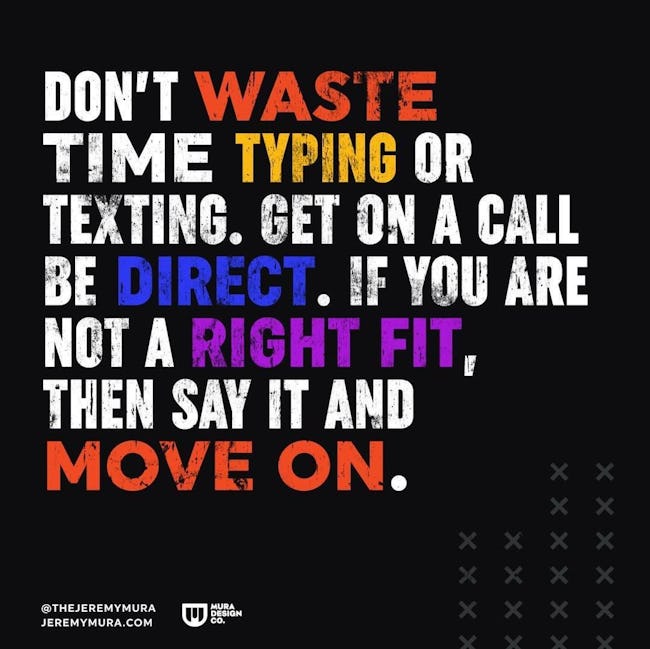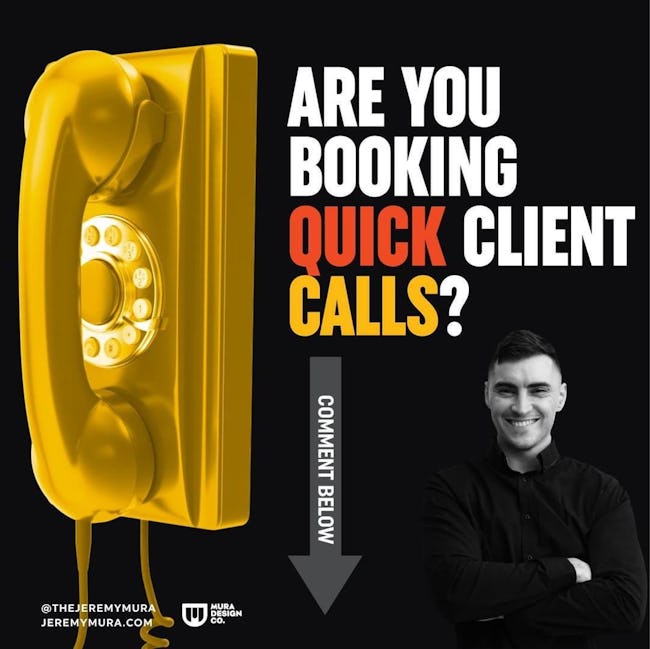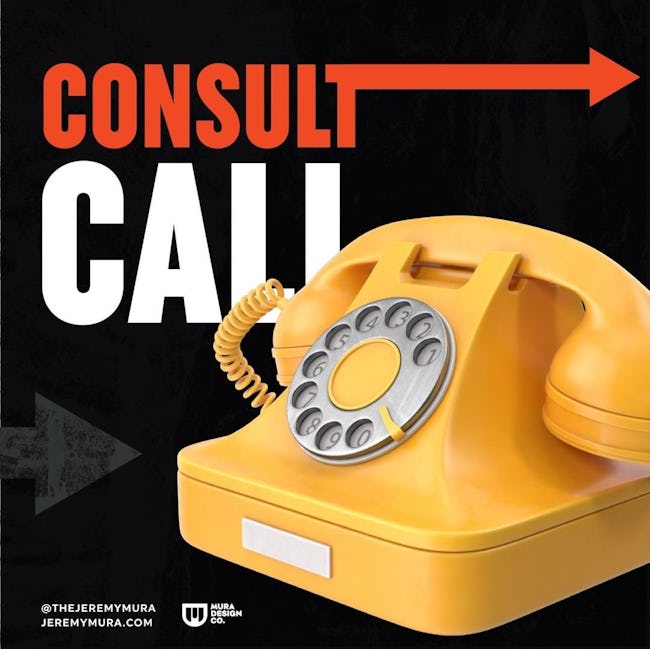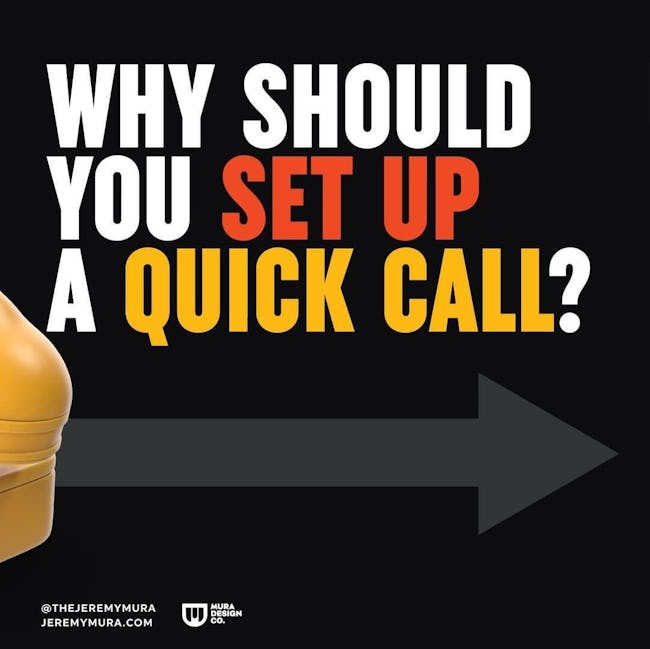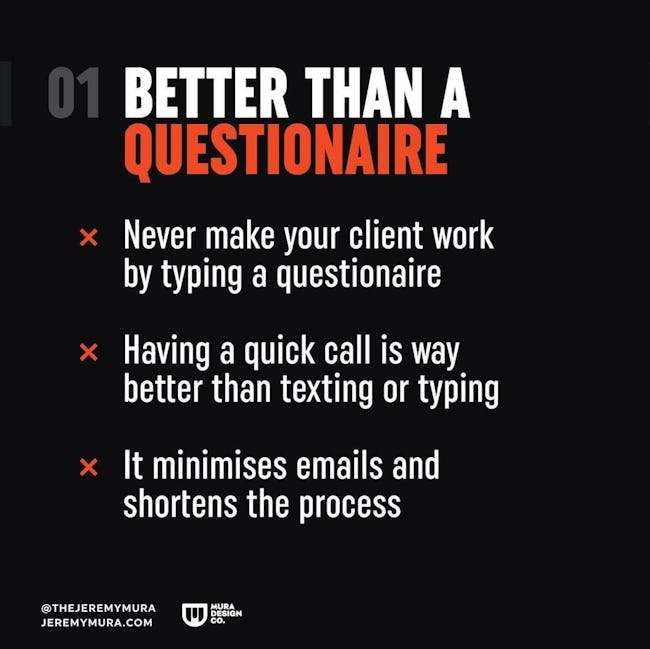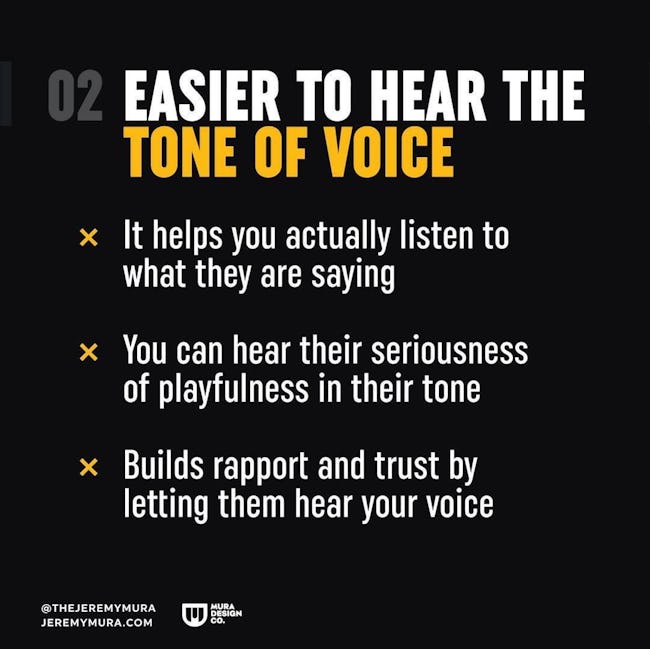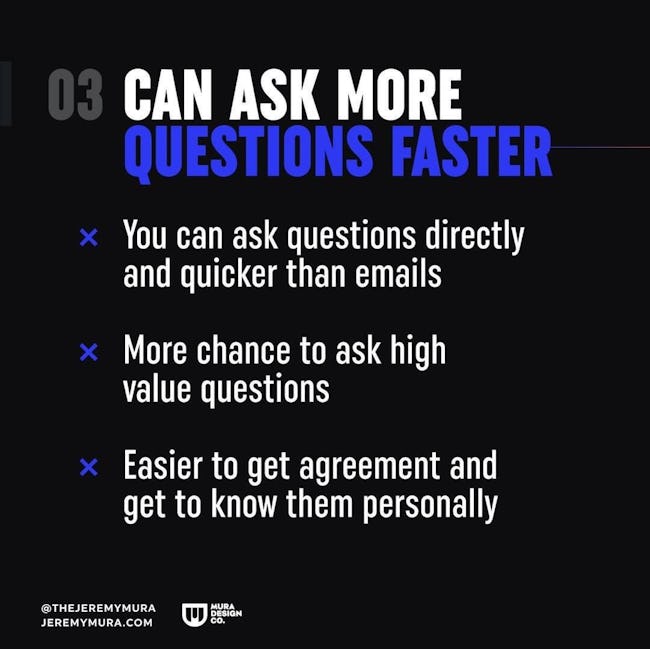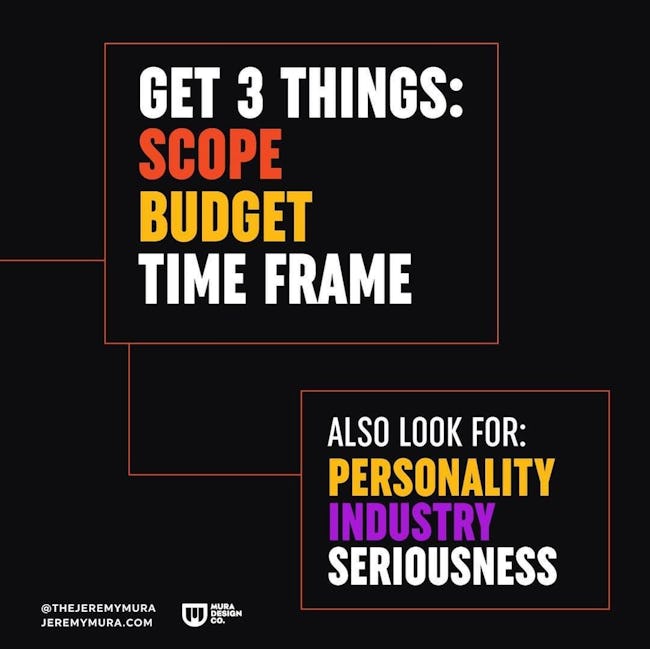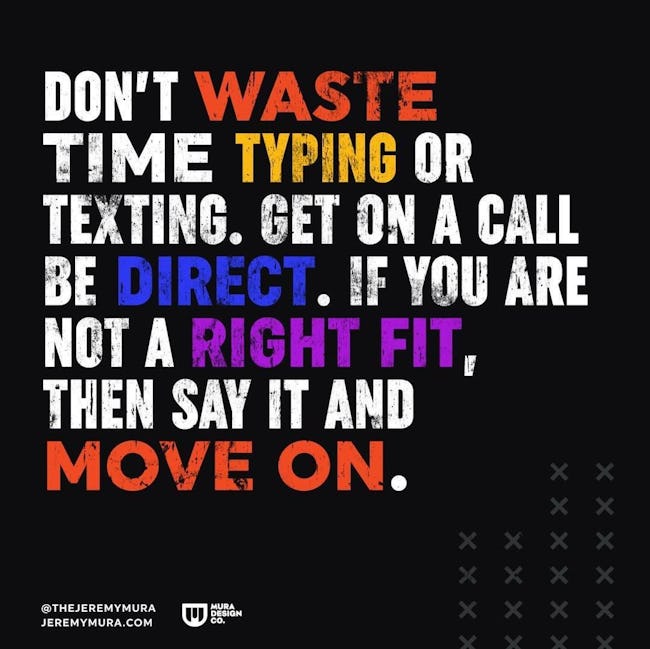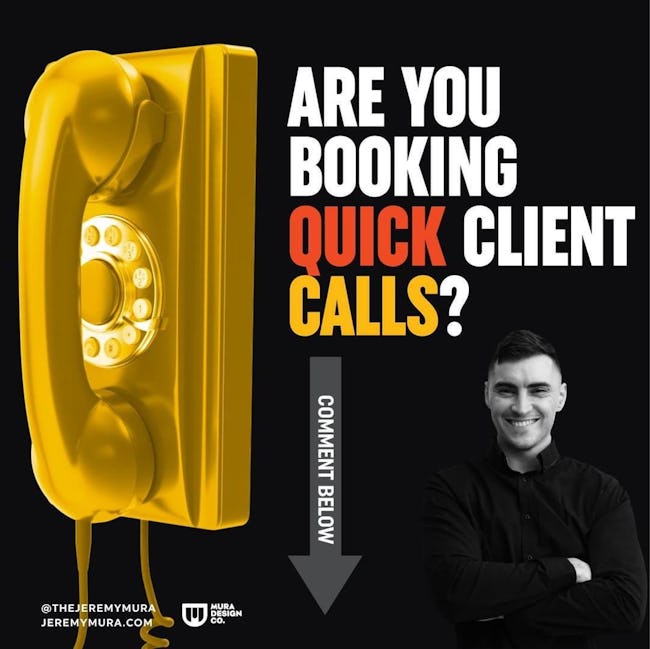 Consult Call
WHY SHOULD YOU SET UP A QUICK CALL?
01 BETTER THAN A QUESTIONNAIRE
• Never make your client work by typing a questionnaire
• Having a quick call is way better than texting or typing
• It minimizes emails and shortens the process
02 EASIER TO HEAR THE TONE OF VOICE
• It helps you actually listen to what they are saying
• You can hear their seriousness of playfulness in their tone
• Builds rapport and trust by letting them hear your voice
03 CAN ASK MORE QUESTIONS FASTER
• You can ask questions directly and quicker than emails
• More chance to ask high value questions
• Easier to get agreement and get to know them personally
AIM FOR 15 -30 MINUTES
IT'S NOT A DISCOVERY CALL BUT A RED FLAG CALL
LOOK FOR RED FLAGS
GET 3 THINGS:
SCOPE BUDGET TIME FRAME
ALSO LOOK FOR:
PERSONALITY INDUSTRY SERIOUSNESS
EMBED CALENDLY INTO YOUR SITE
DON'T WASTE TIME TYPING OR TEXTING. GET ON A CALL BE DIRECT IF YOU ARE NOT A RIGHT FIT, THEN SAY IT AND MOVE ON.
More booklets by Jeremy Mura
More Design booklets
Your recently viewed booklets
See all booklets