Booklet
Component States In Adobe XD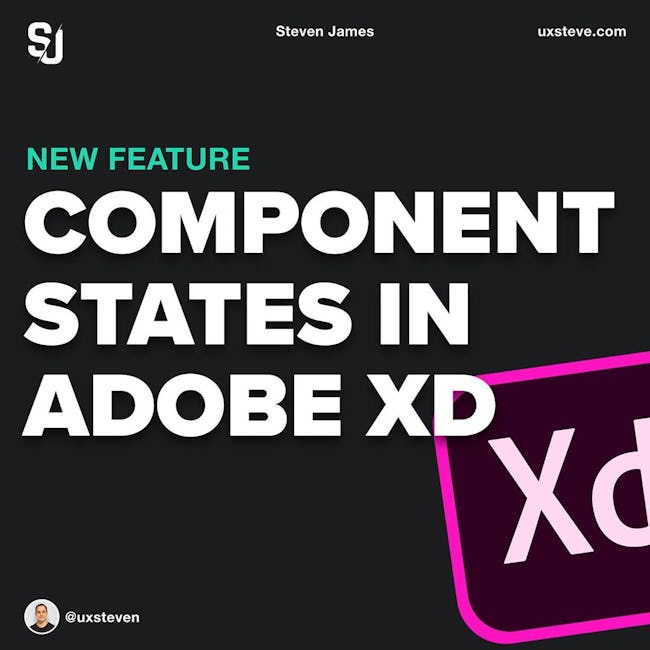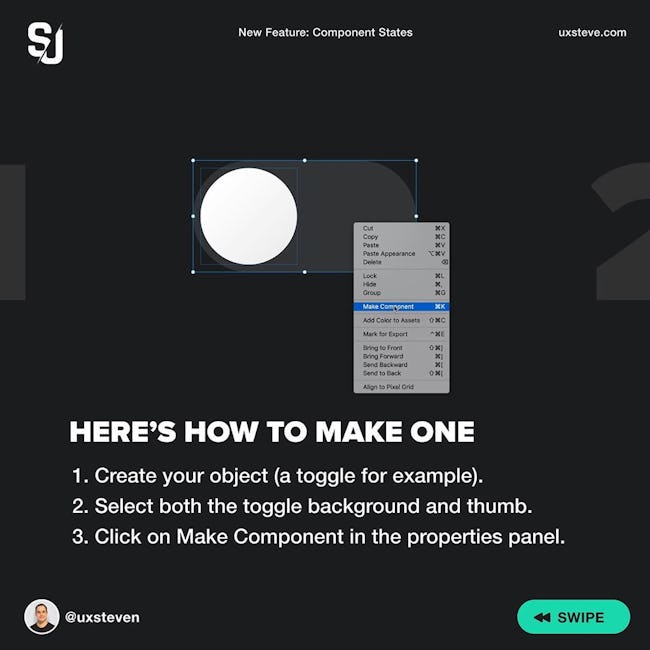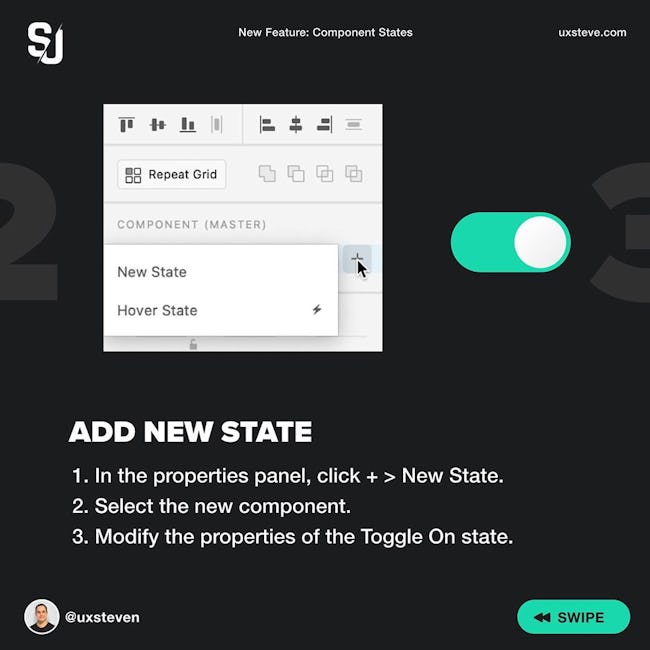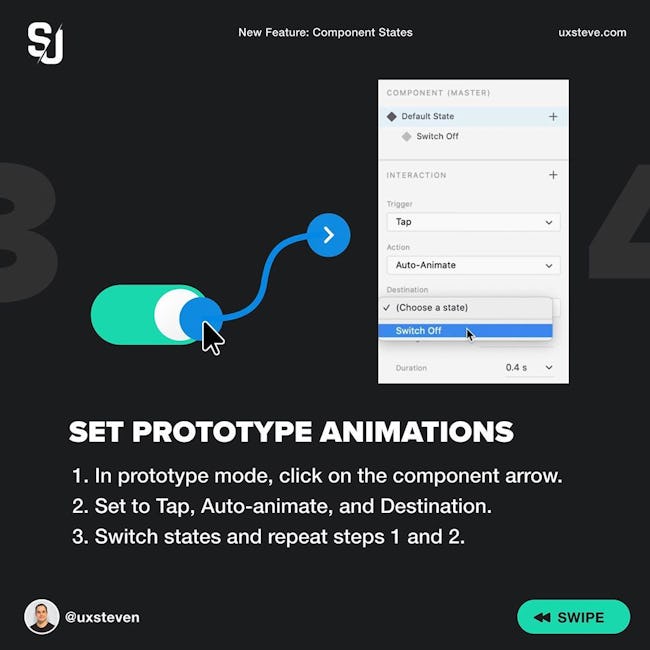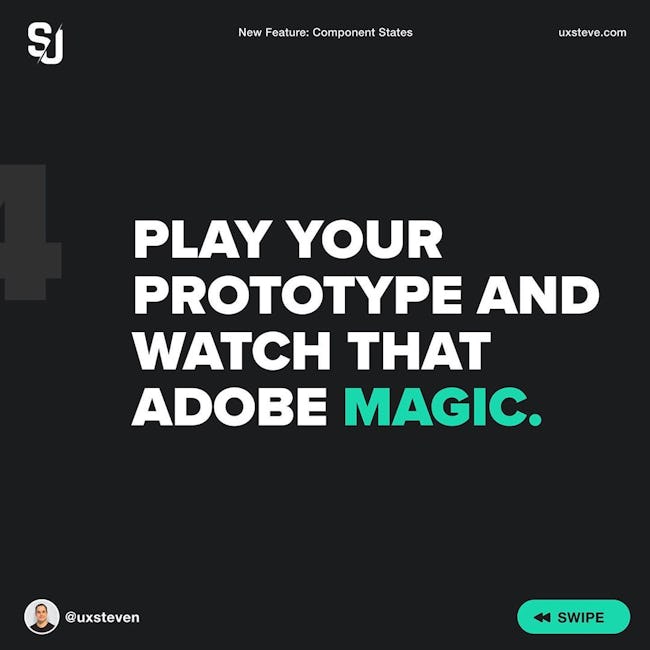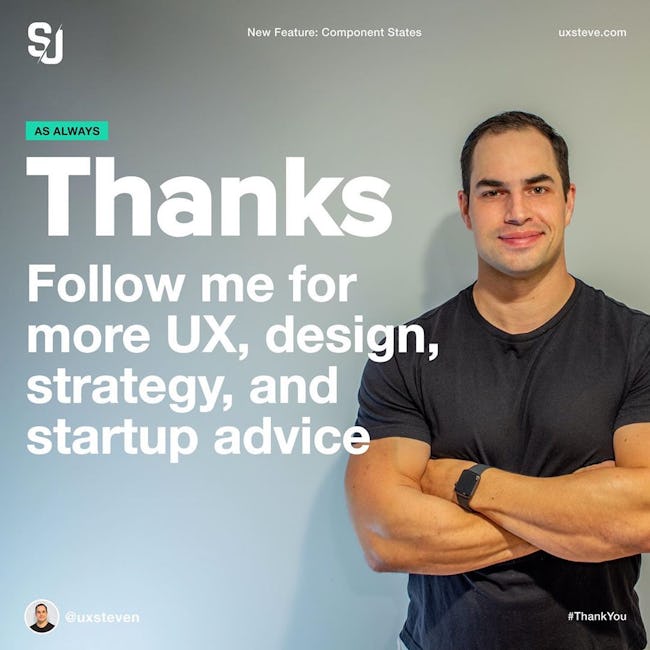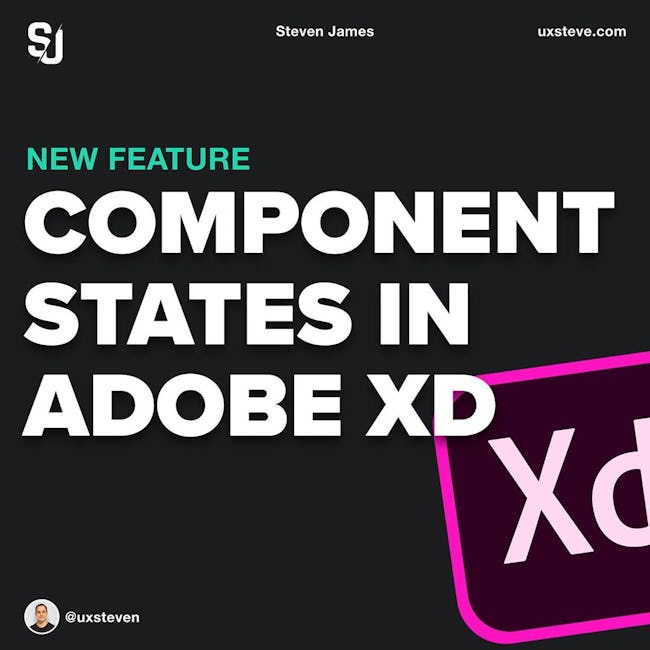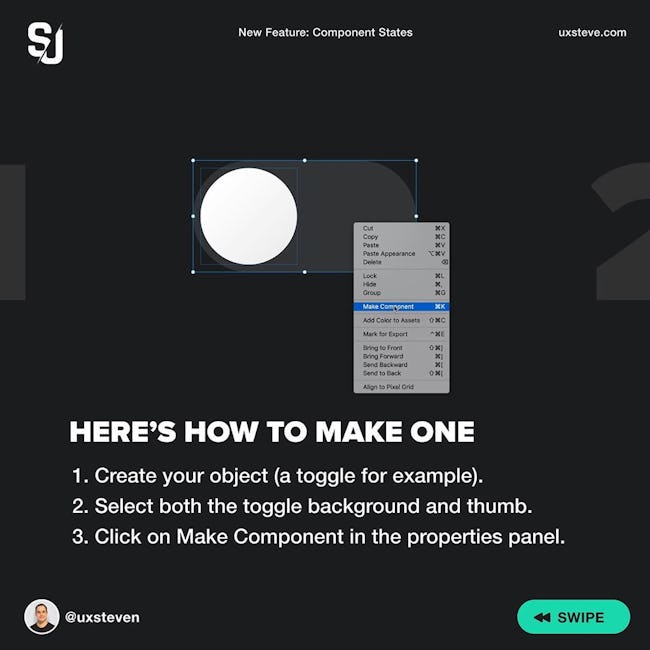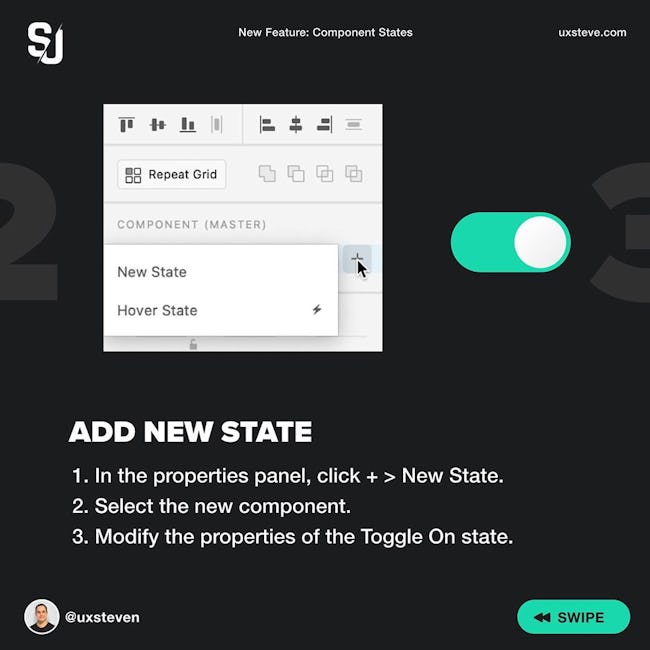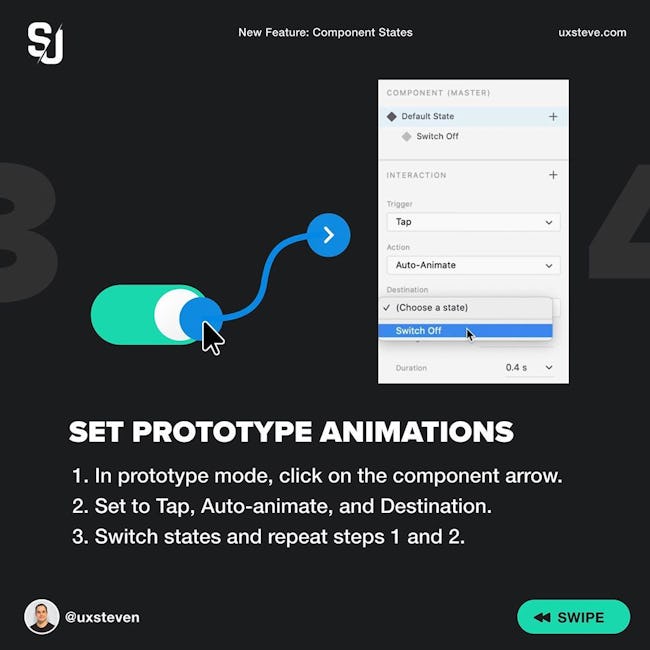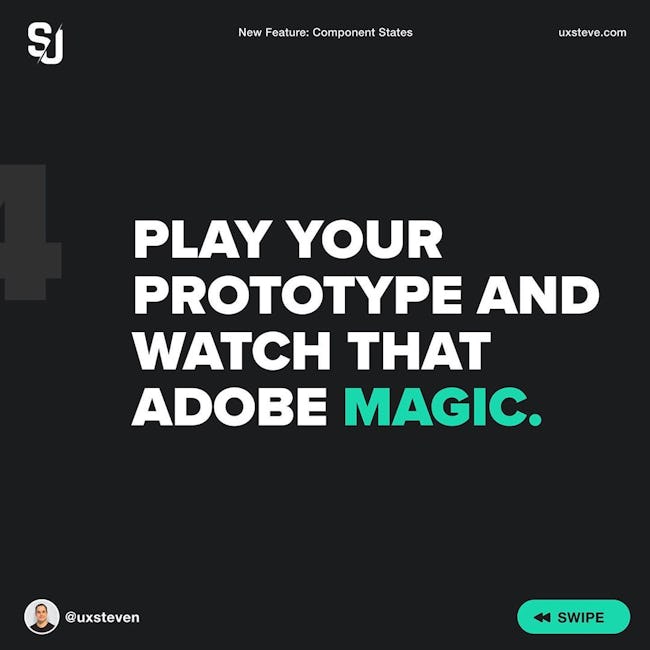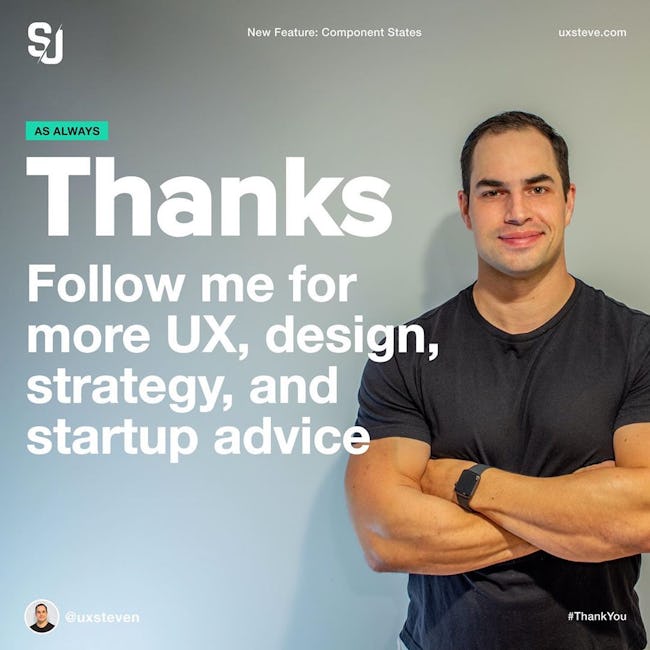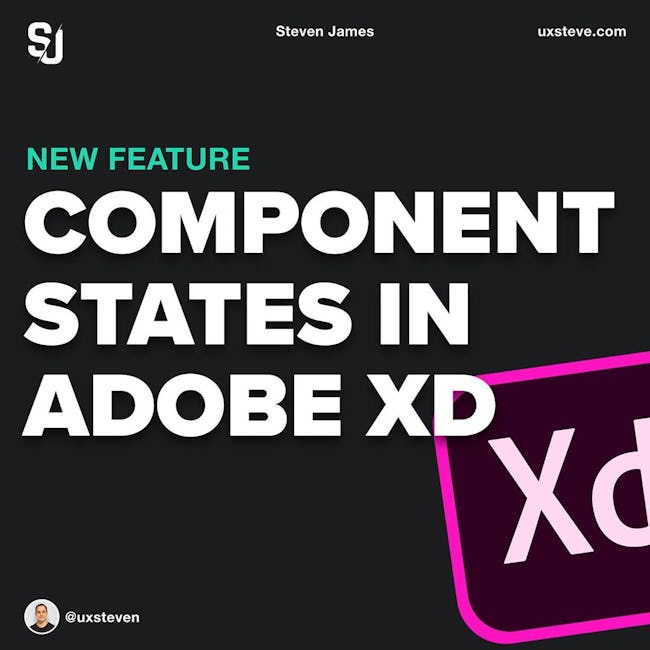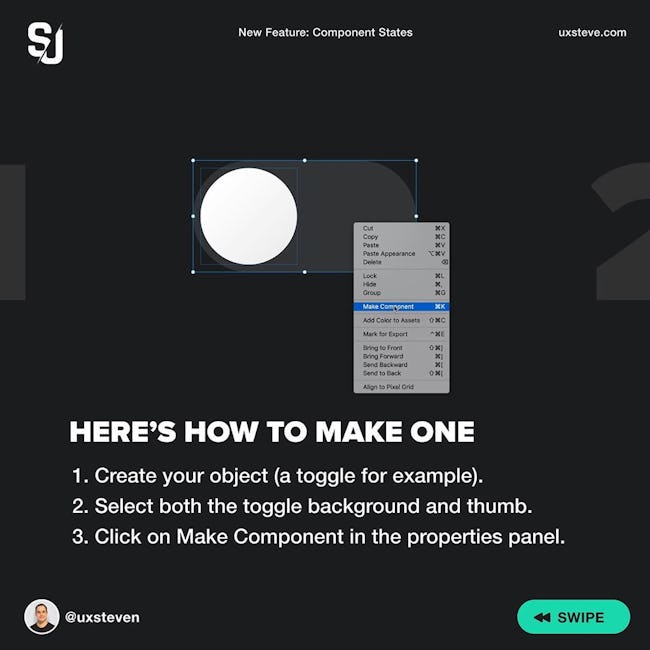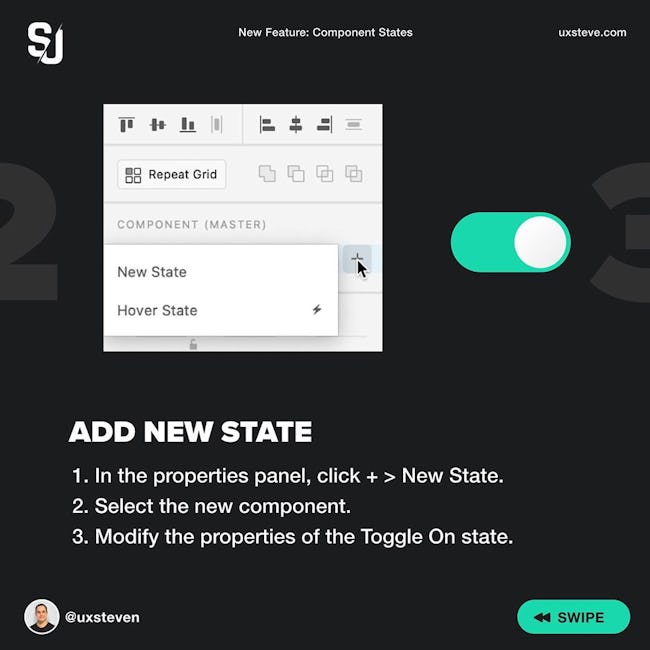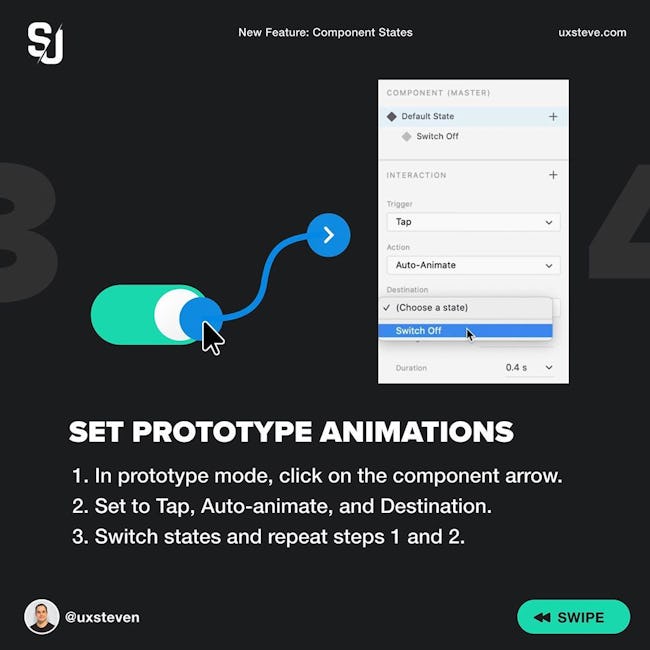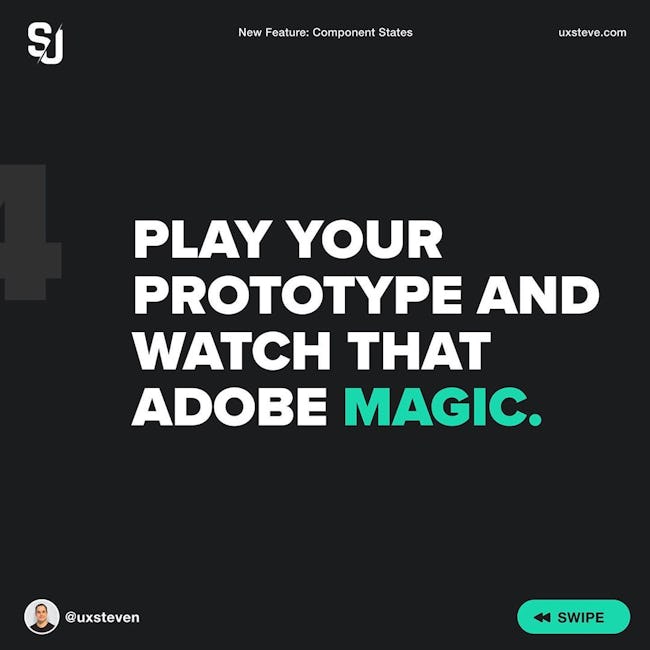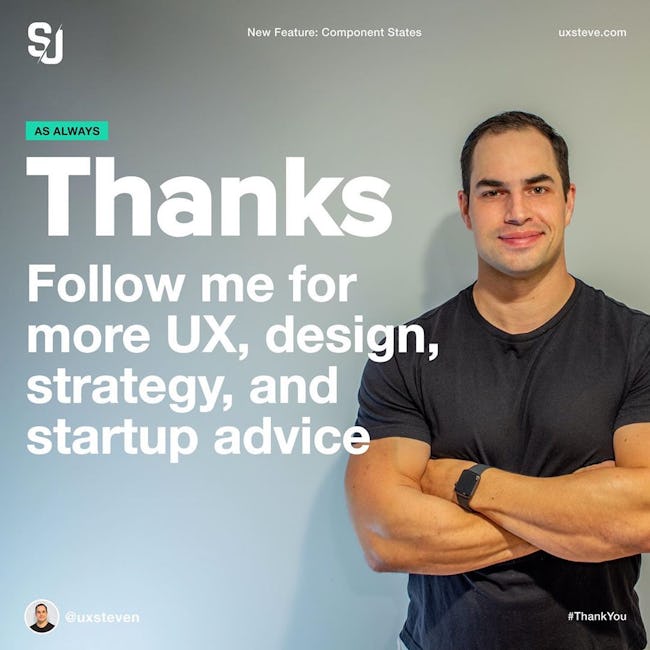 Component States In Adobe XD
HERE'S HOW TO MAKE ONE
1 . Create your object (a toggle for example).
2. Select both the toggle background and thumb.
3. Click on Make Component in the properties panel.
ADD NEW STATE
1. In the properties panel, click + > New State.
2. Select the new component.
3. Modify the properties of the Toggle On state.
SET PROTOTYPE ANIMATIONS
1. In prototype mode, click on the component arrow.
2. Set to Tap, Auto-animate, and Destination.
3. Switch states and repeat steps 1 and 2.
PLAY YOUR PROTOTYPE AND WATCH THAT ADOBE MAGIC.
Thanks Follow me for more UX, design, strategy, and startup advice
More booklets by Steve Mellor
More Marketing booklets
Your recently viewed booklets
See all booklets