Booklet
Common Typography Mistakes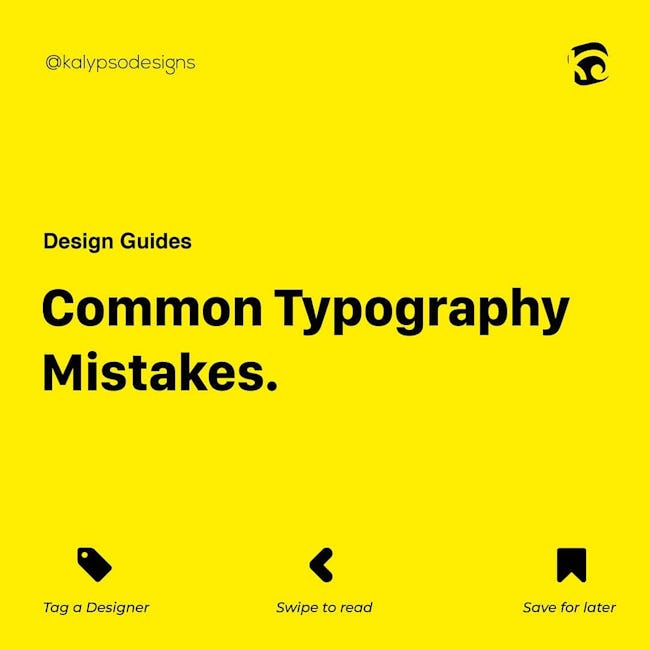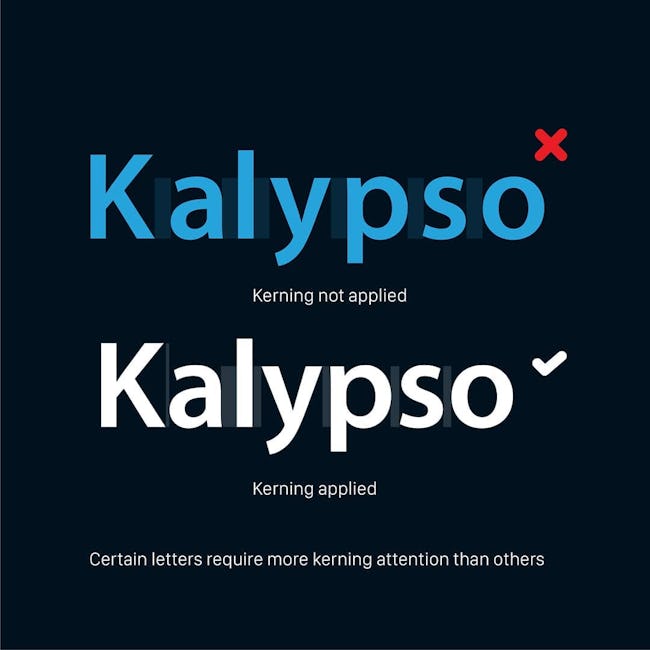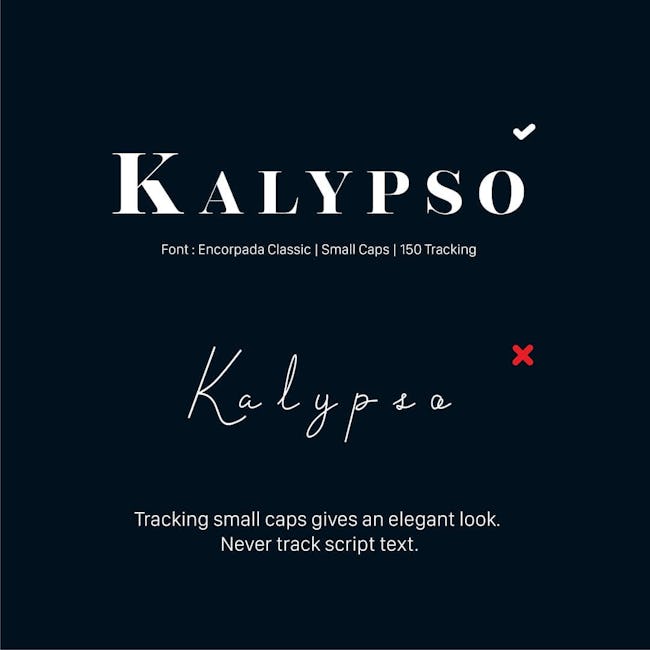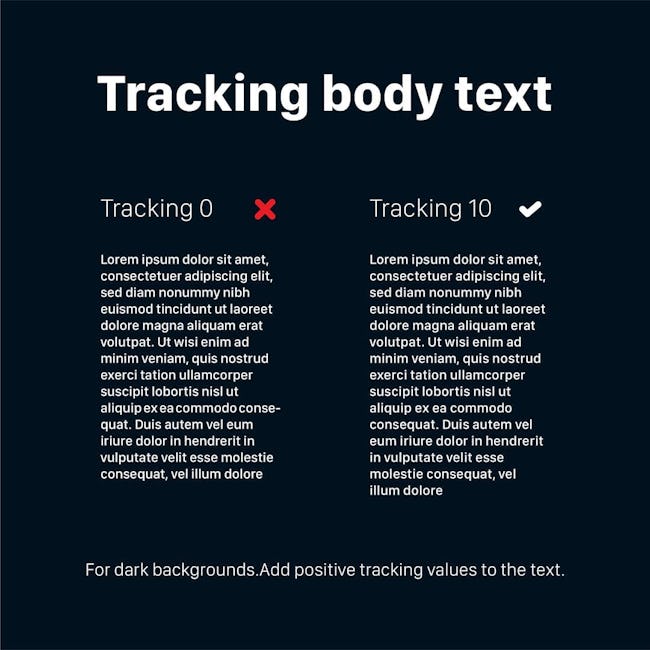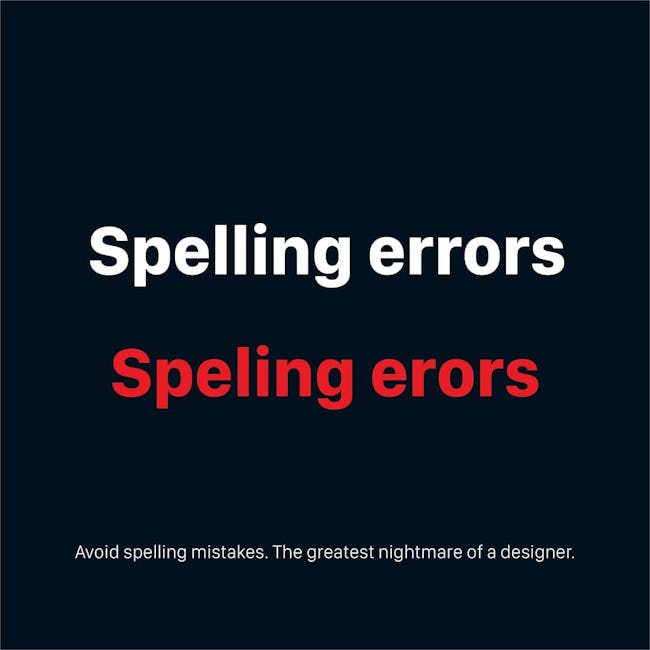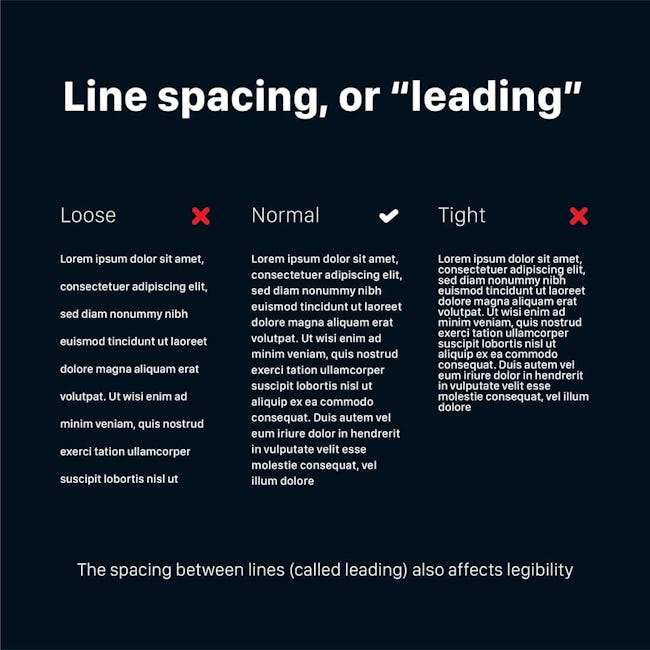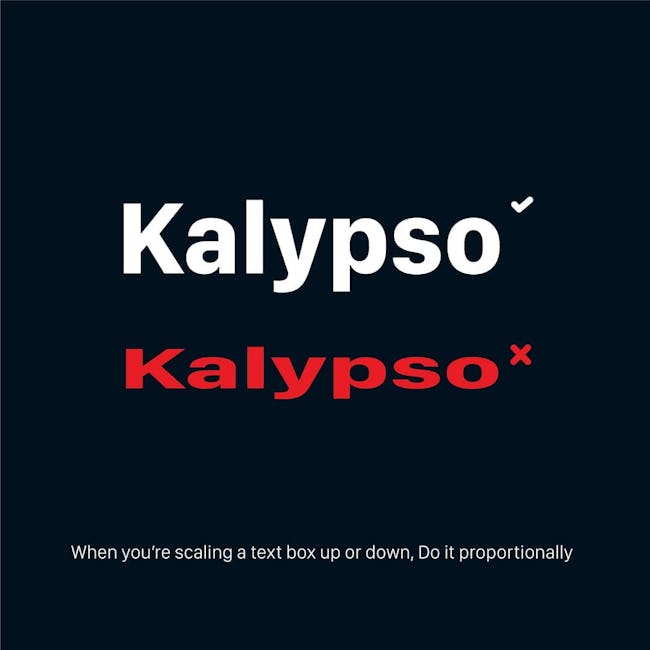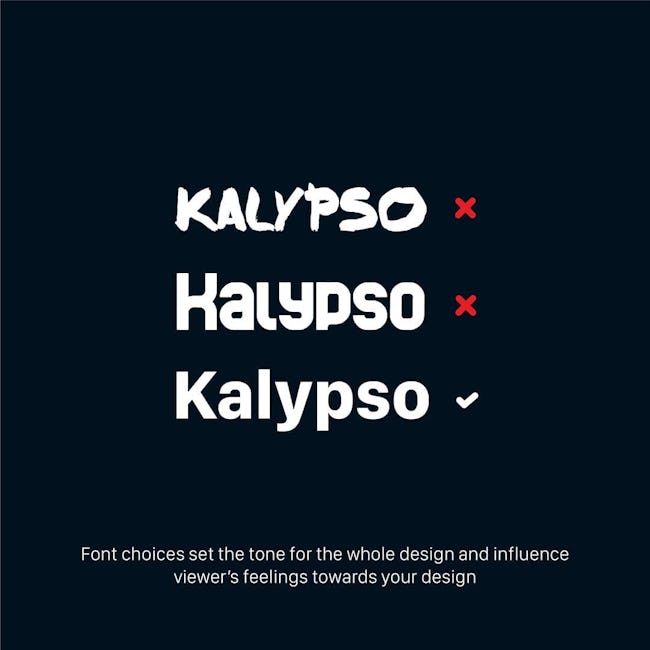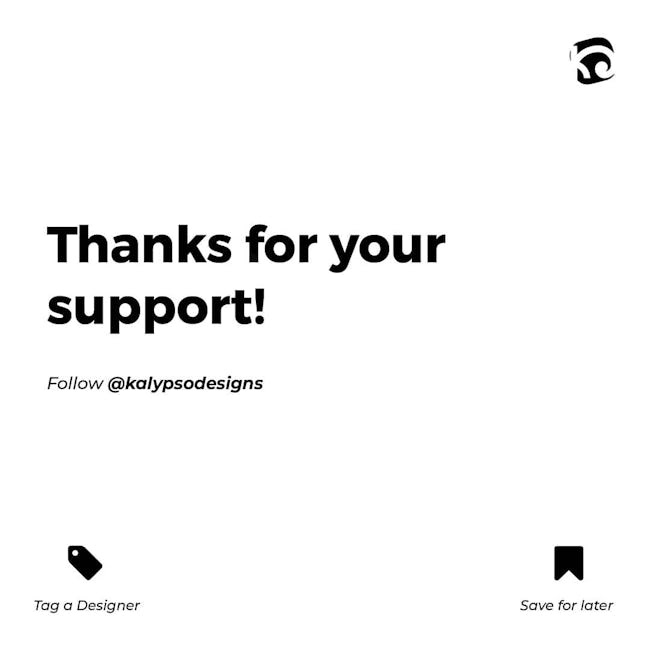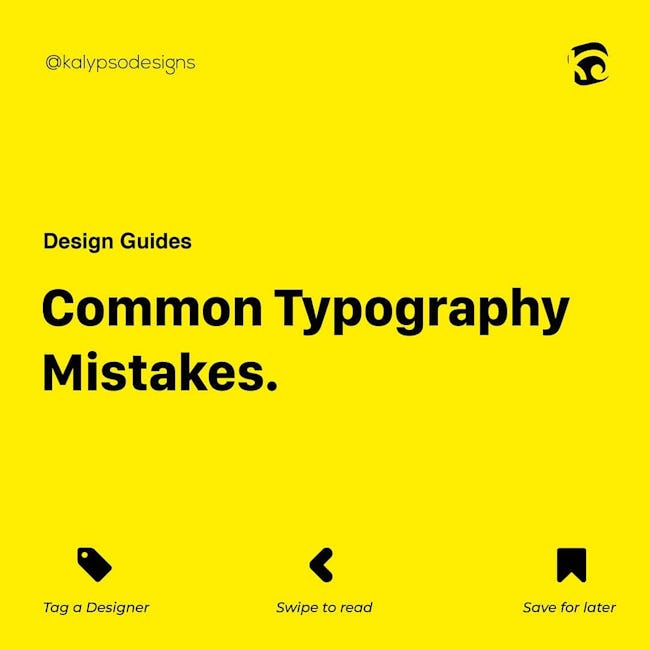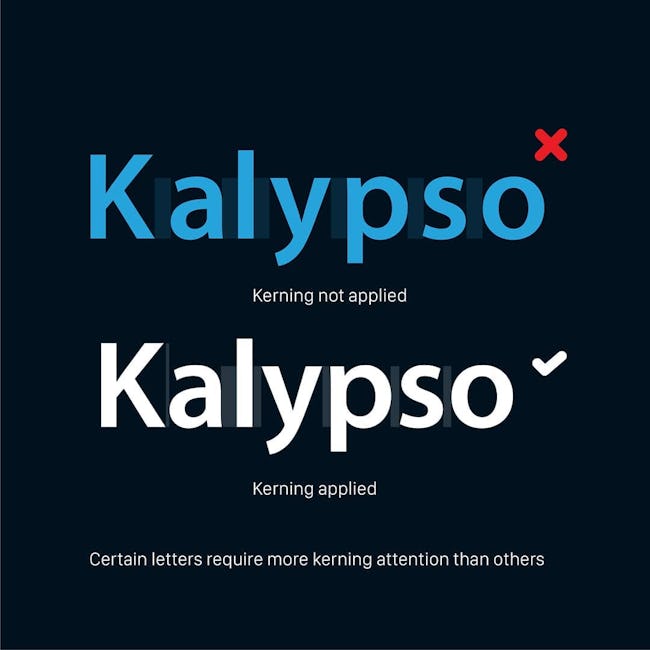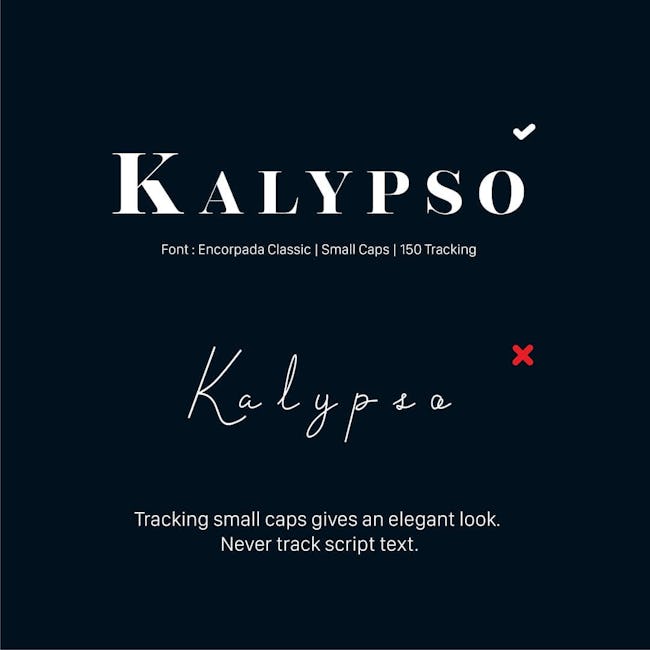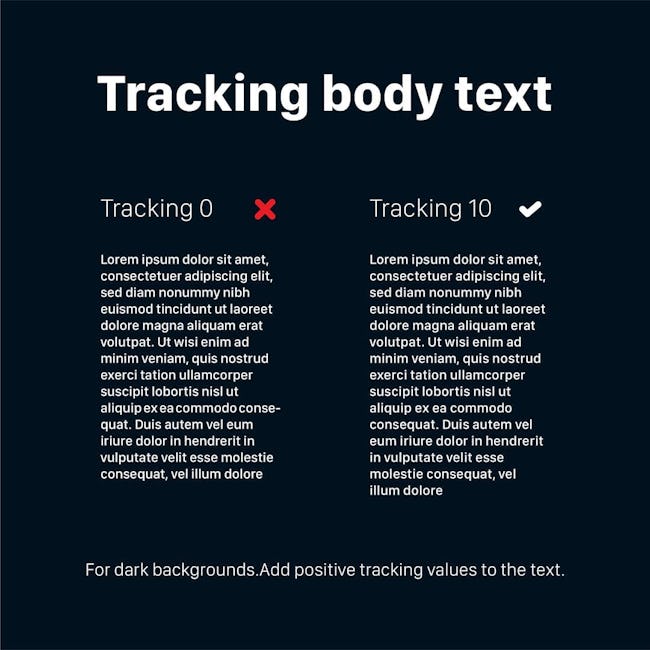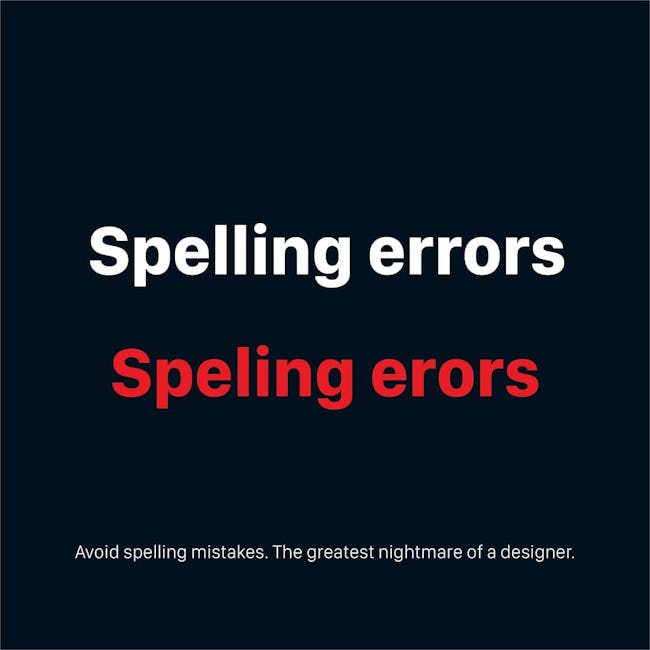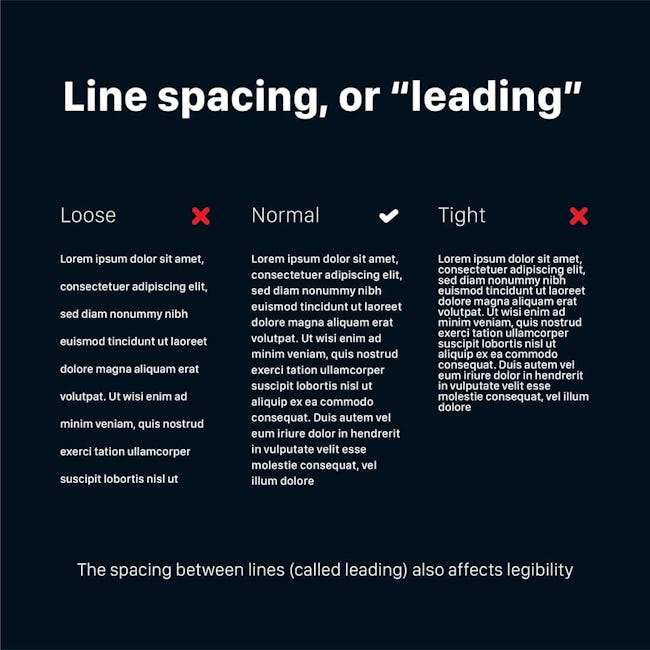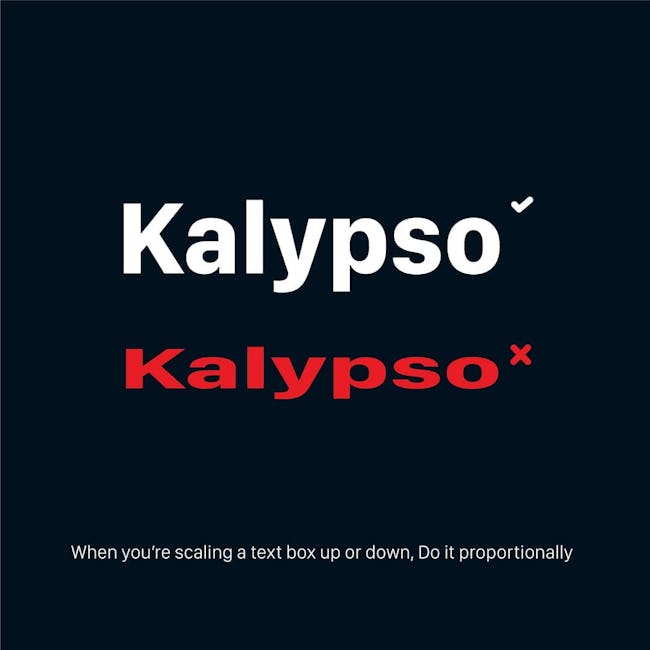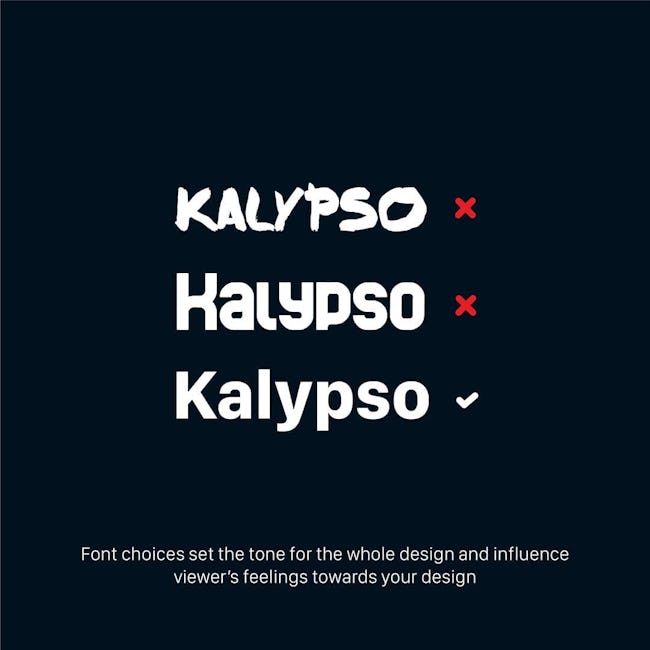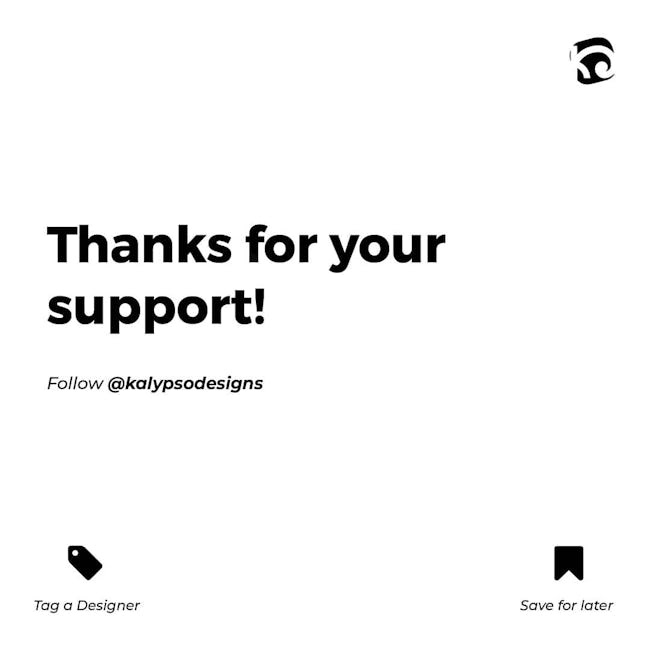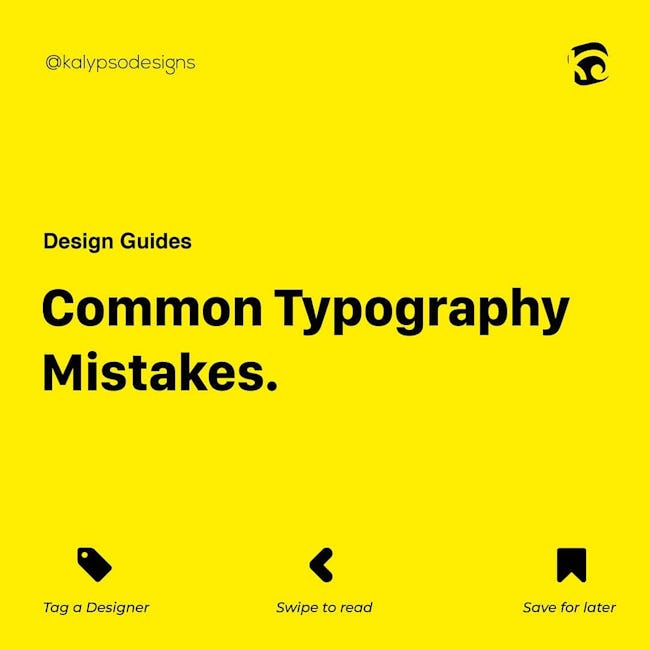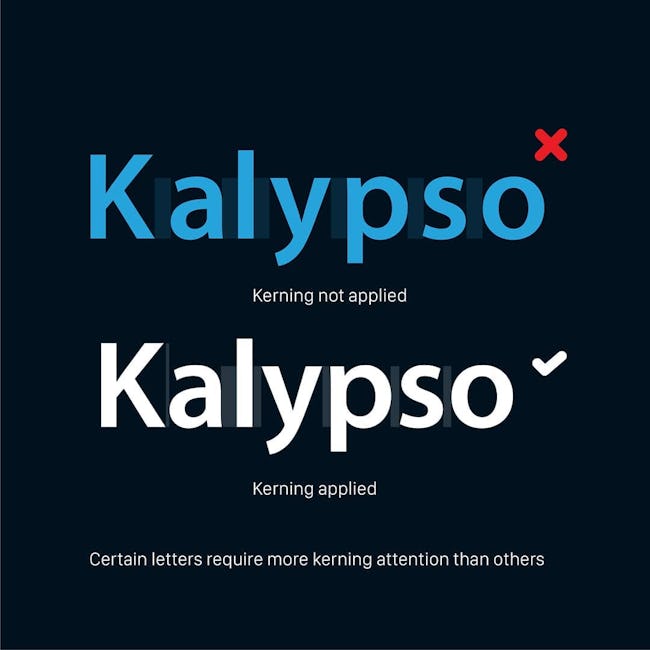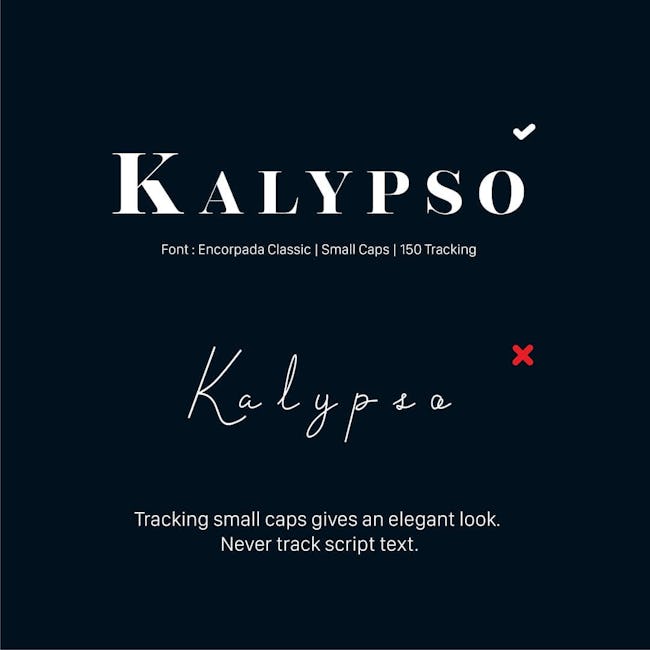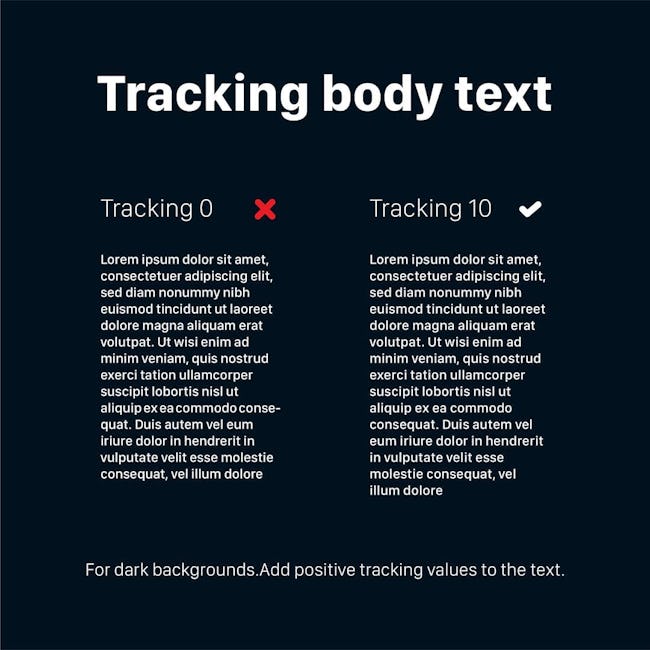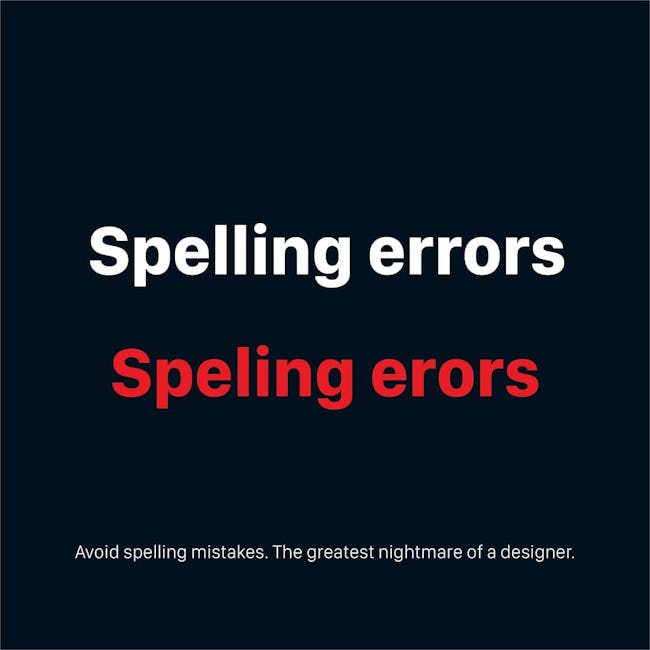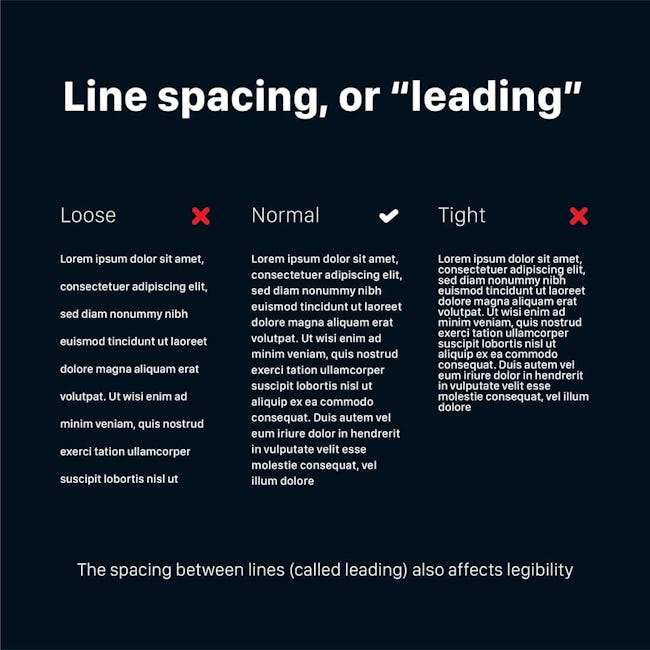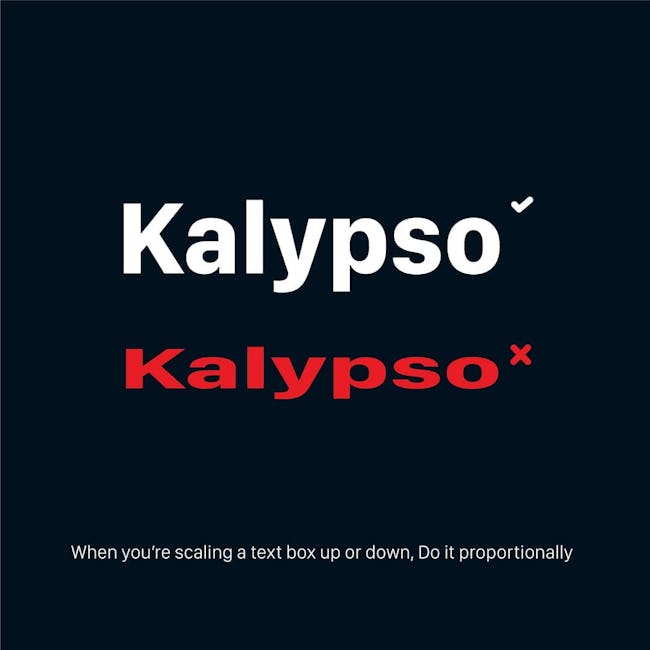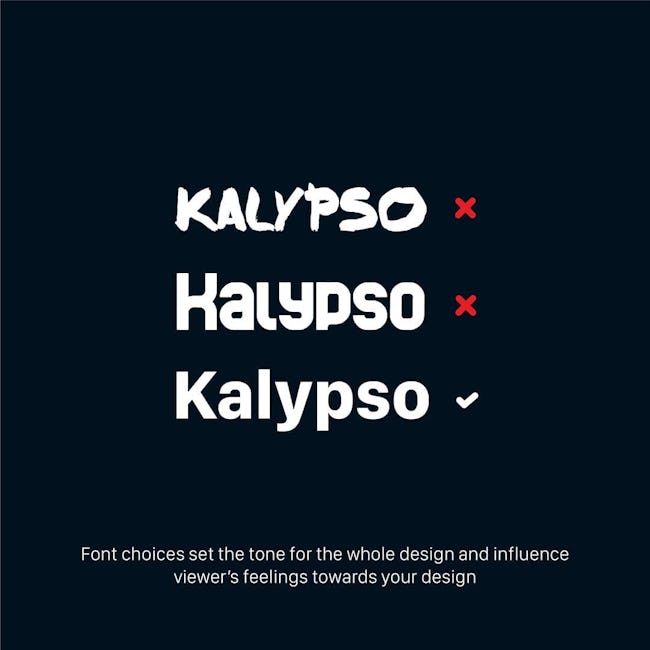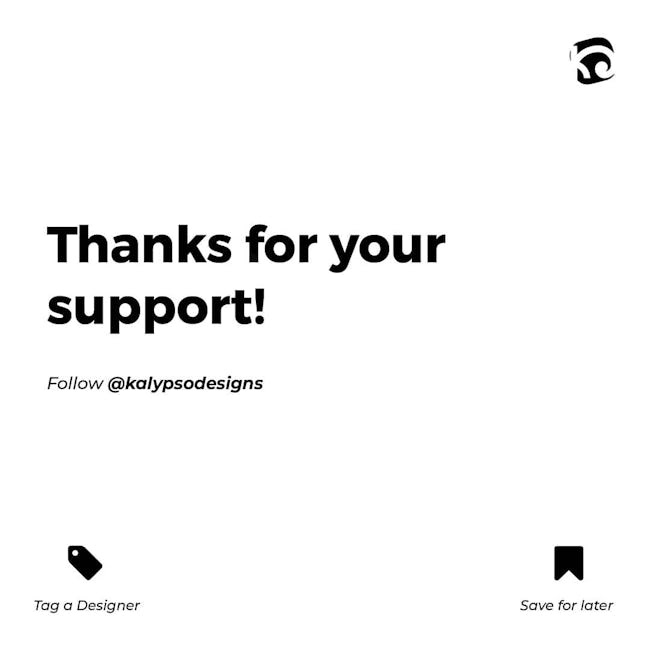 Common Typography Mistakes
Certain letters require more kerning attention than others
Font: Encorpada Classic | Small Caps | 150 Tracking
Tracking small caps gives an elegant look. Never track script text.
Tracking body text
For dark backgrounds. Add positive tracking values to the text.
Avoid spelling mistakes. The greatest nightmare of a designer.
Line spacing, or "leading"
The spacing between lines (called leading) also affects legibility
When you're scaling a text box up or down, do it proportionally.
Font choices set the tone for the whole design and influence viewer's feelings towards your design.
Thanks for your support! Follow @kalypsodesigns
More booklets by kalypso
More Design booklets
Your recently viewed booklets
See all booklets