Booklet
Colors From Hell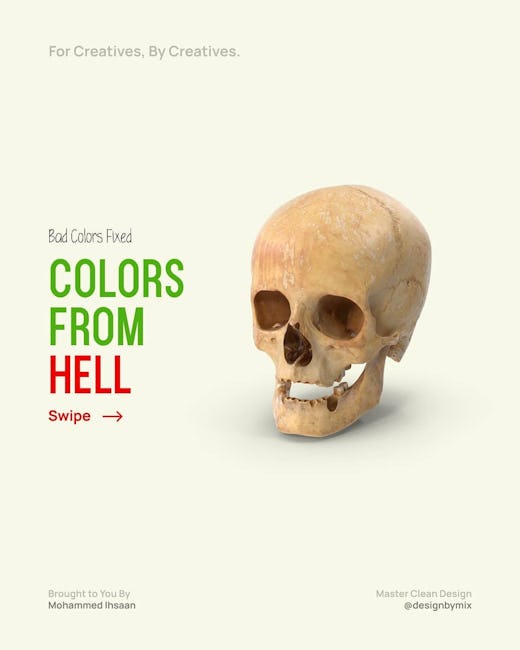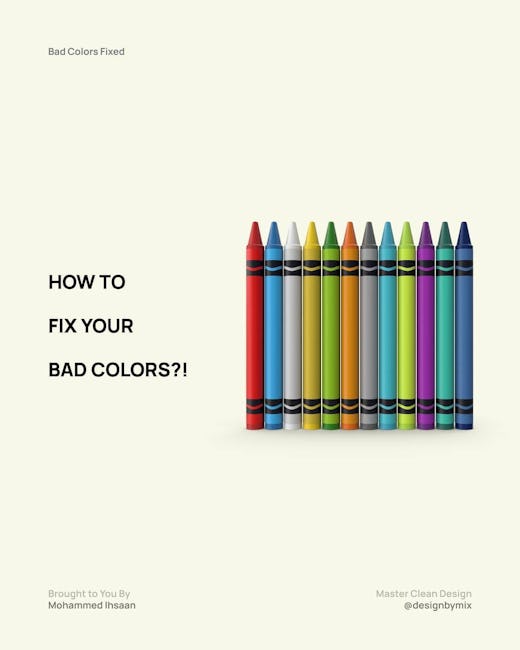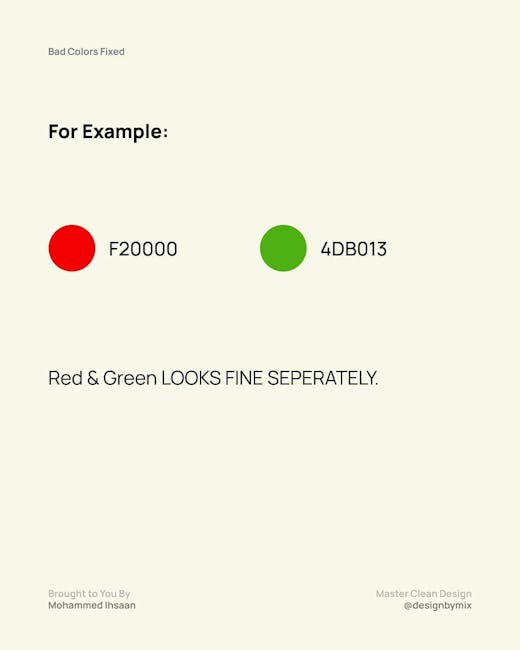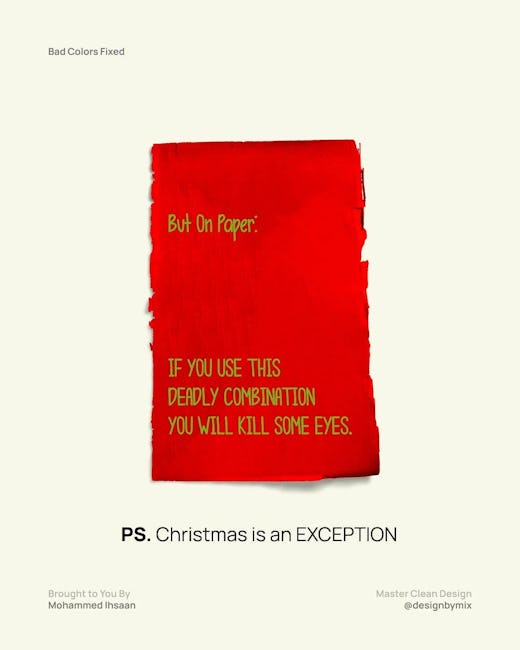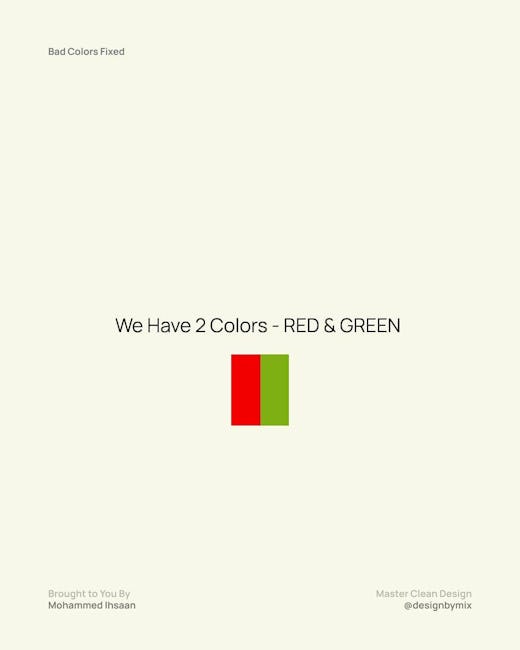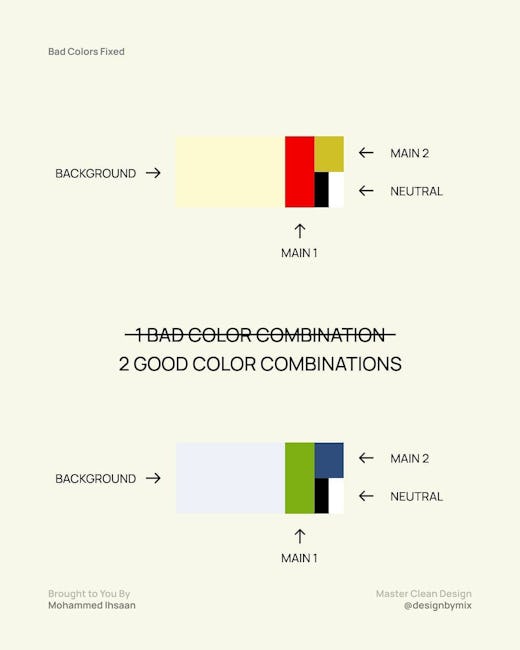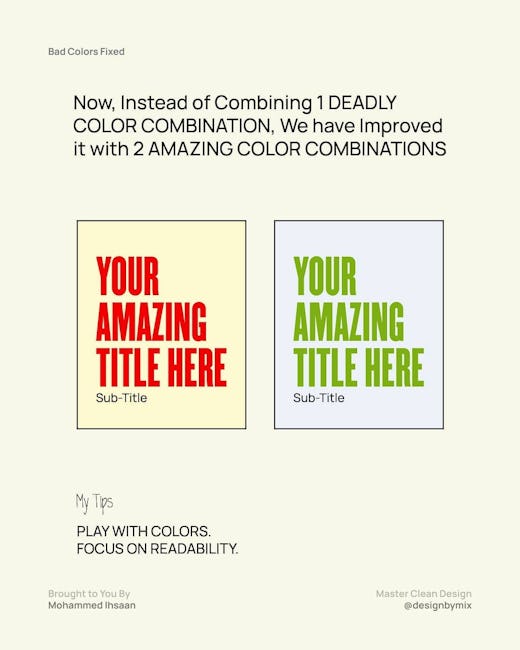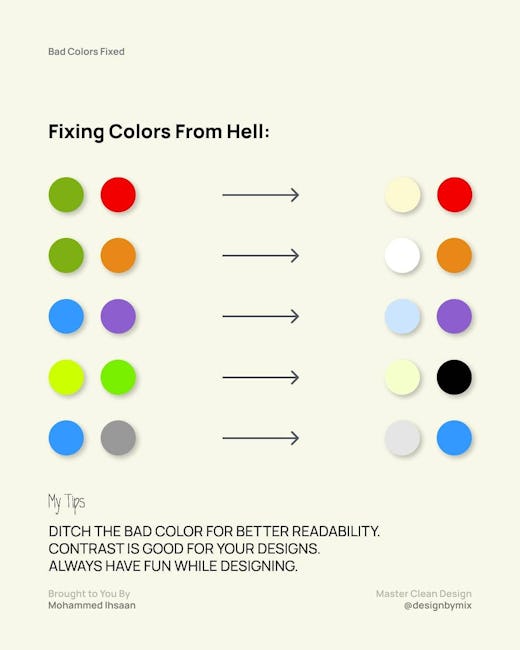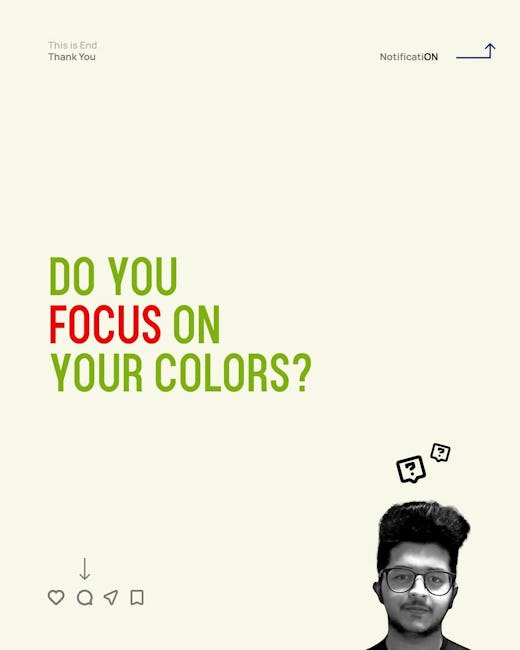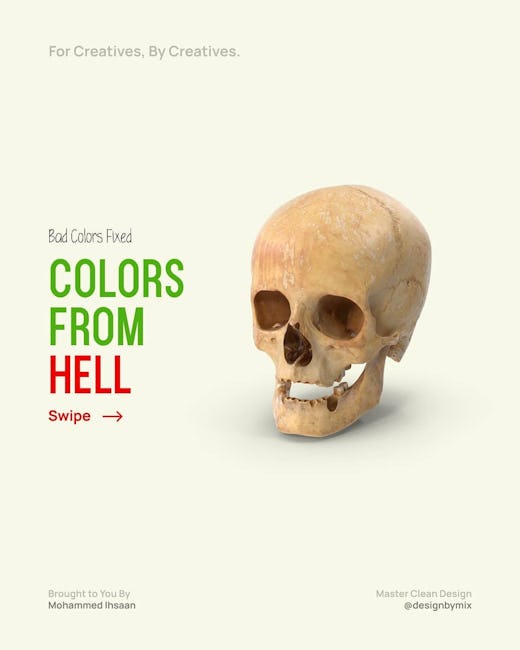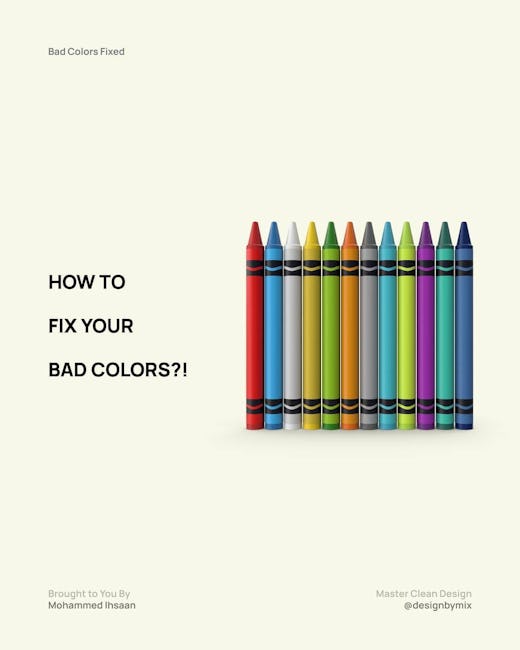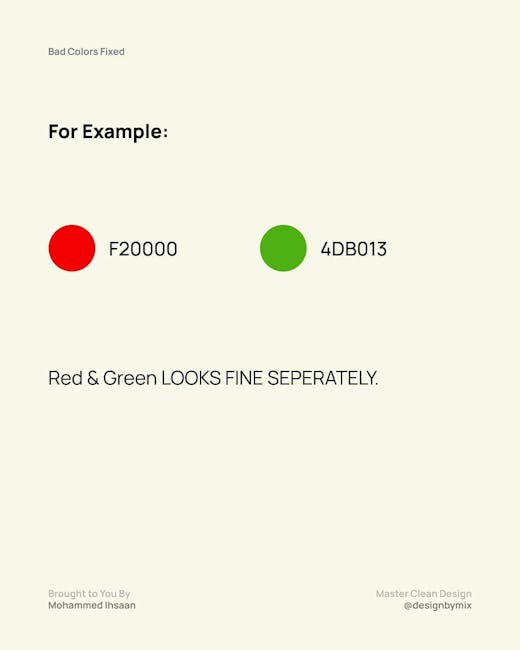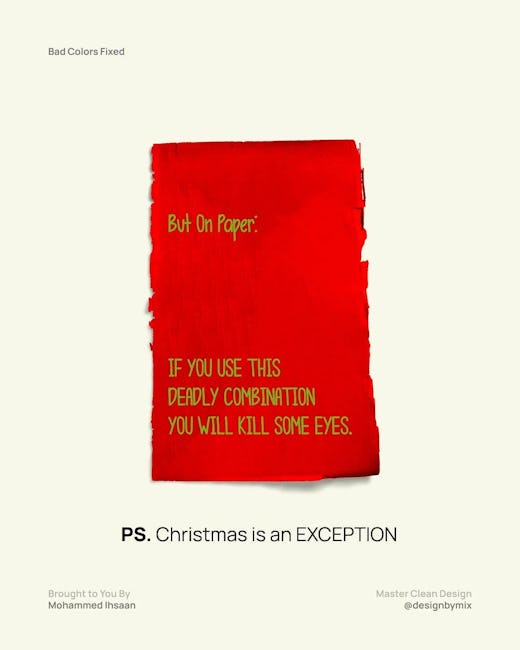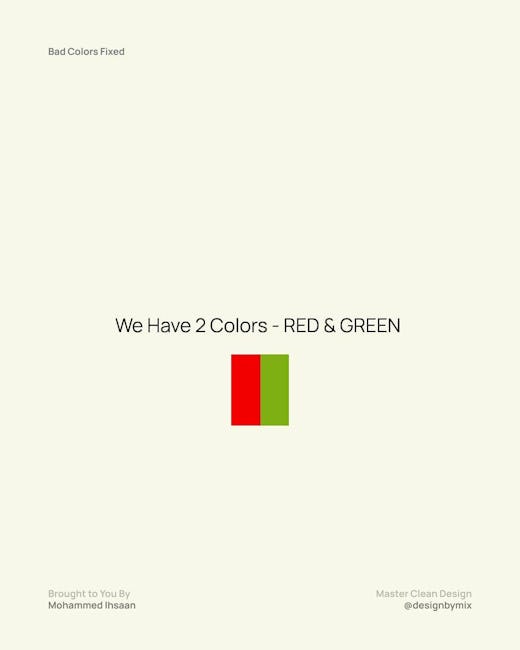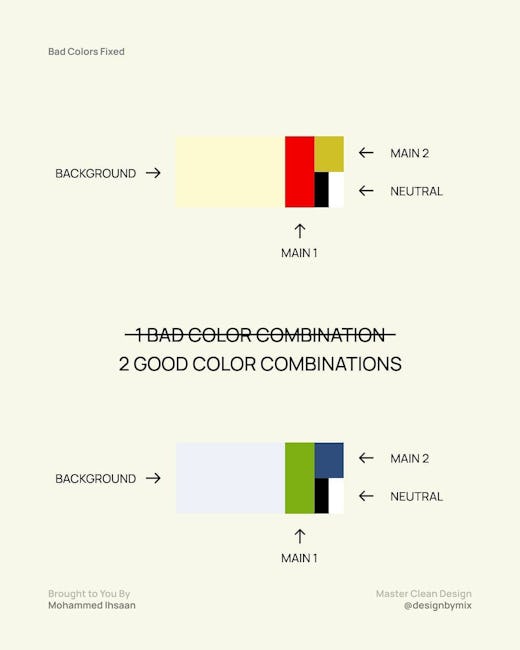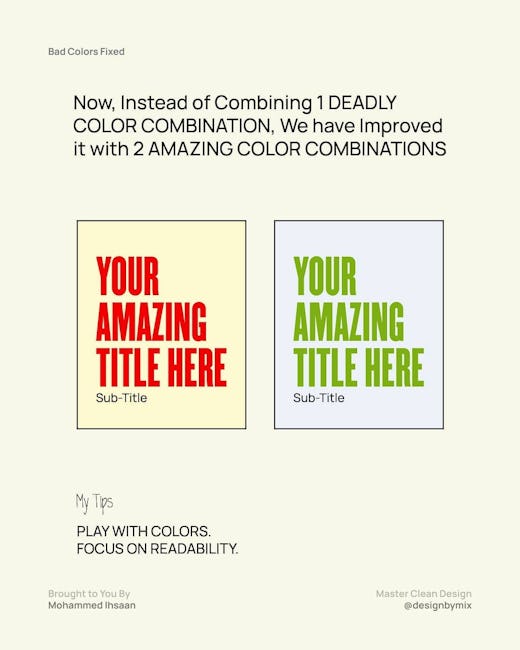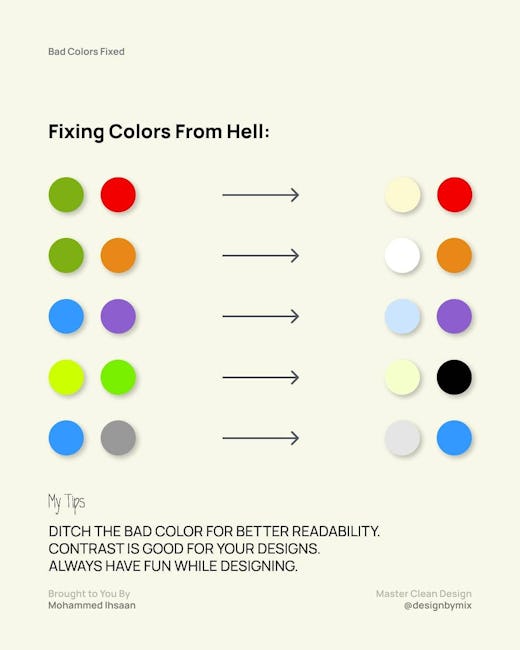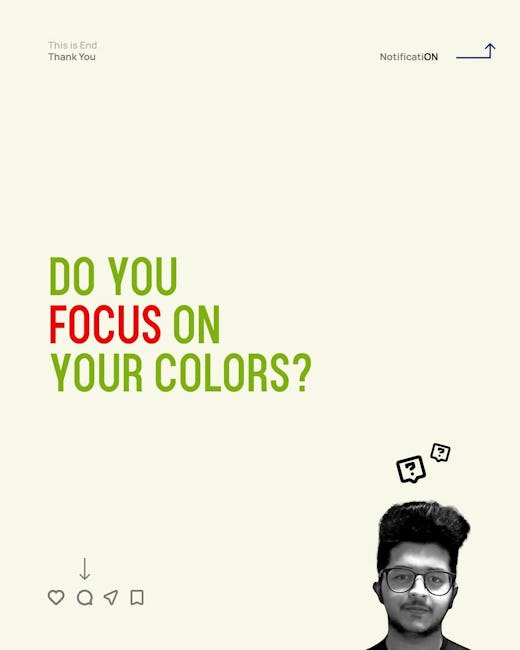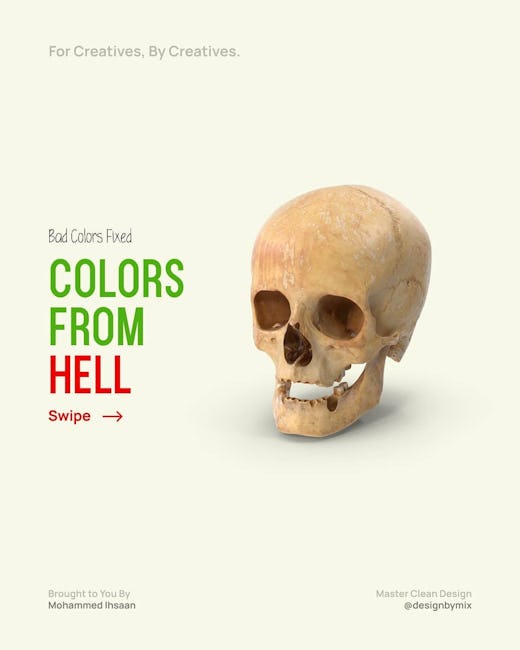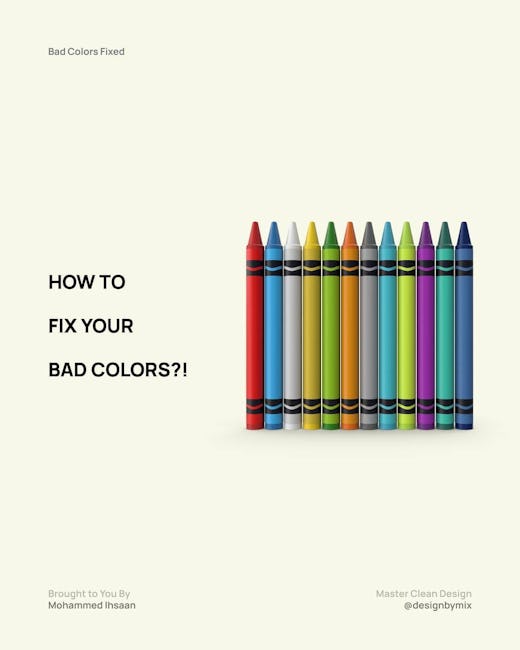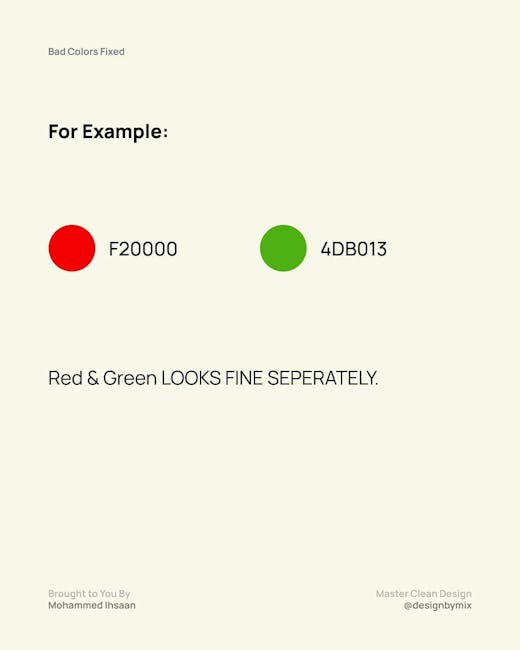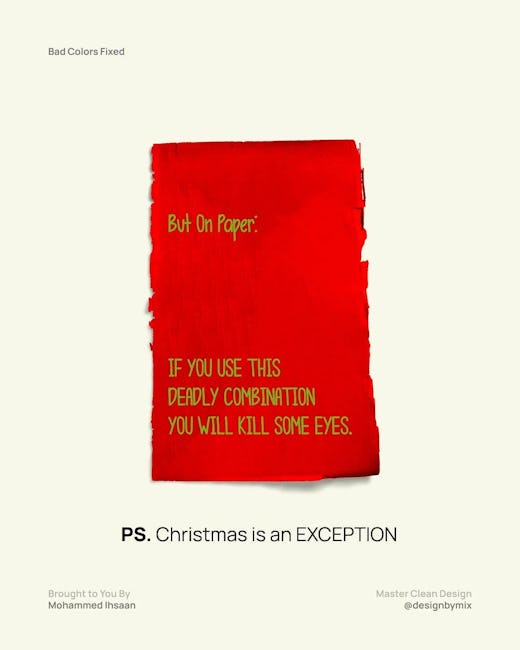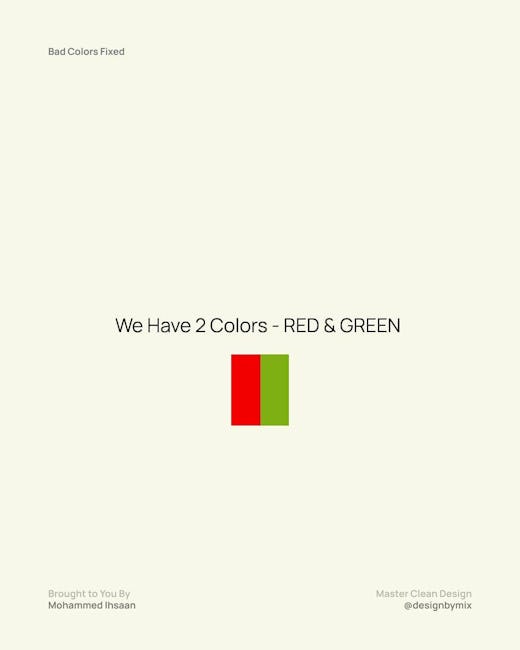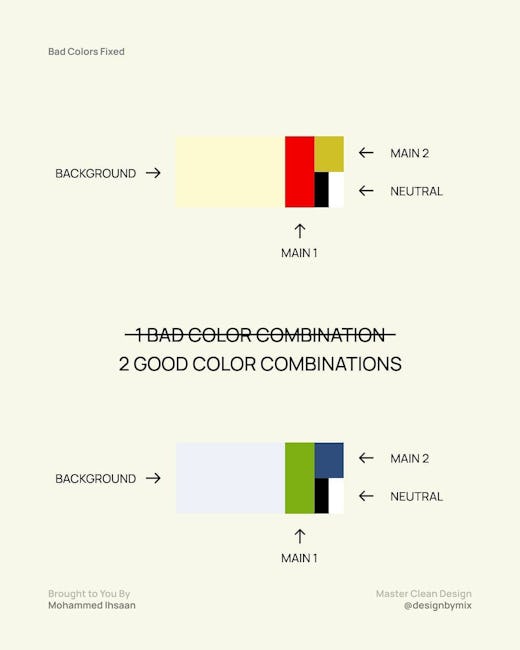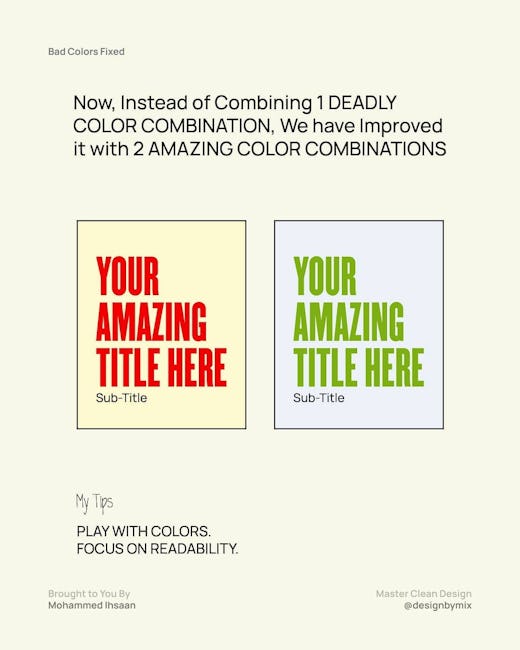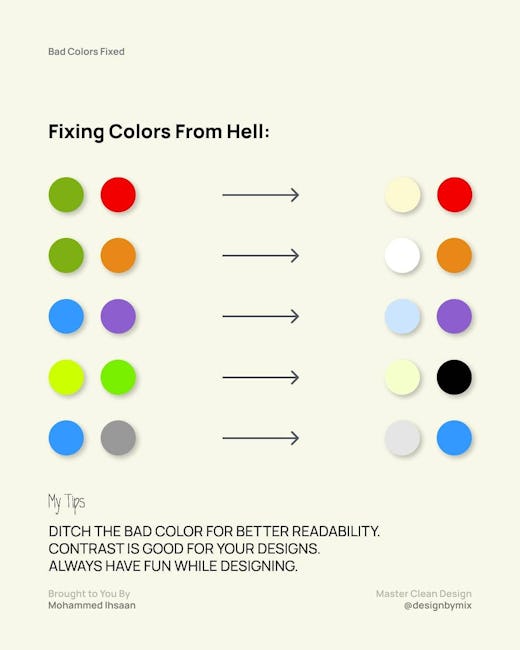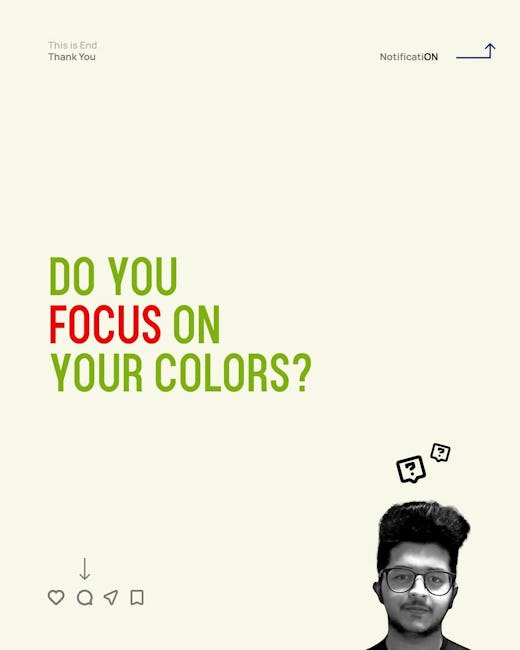 Colors From Hell
HOW TO FIX YOUR BAD COLORS?!
Red & Green LOOKS FINE SEPERATELY.
On Paper:
IF USE THIS DEADLY COMBINATION YOU WILL KILL SOME EYES.
so How to Fix these DEADLY COLORS....
We Have 2 Colors - RED & GREEN
2 GOOD COLOR COMBINATIONS
Now, Instead of Combining 1 DEADLY
COLOR COMBINATION, we have Improved it with 2 AMAZING COLOR COMBINATIONS
My Tips:
DITCH THE BAD COLOR FOR BETTER READABILITY.
CONTRAST IS GOOD FOR YOUR DESIGNS. ALWAYS HAVE FUN WHILE DESIGNING.
More booklets by Mohammed
More Design booklets
Your recently viewed booklets
See all booklets