Booklet
Client Red Flags Pt. 02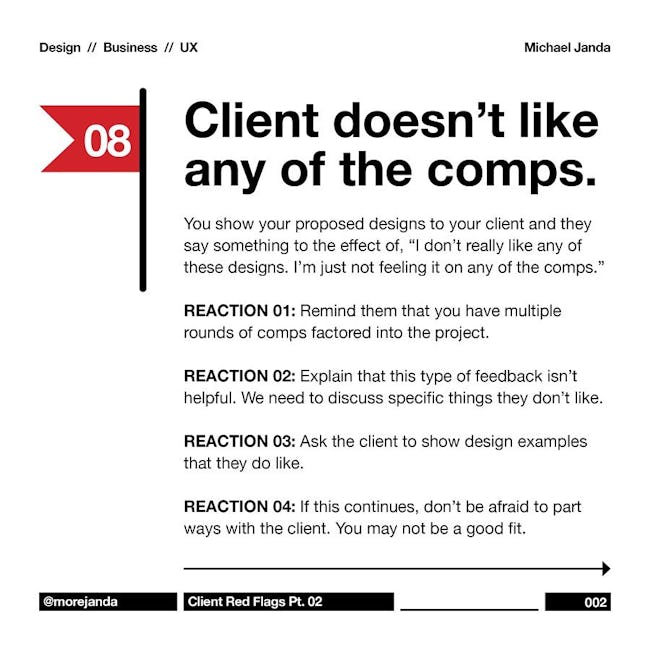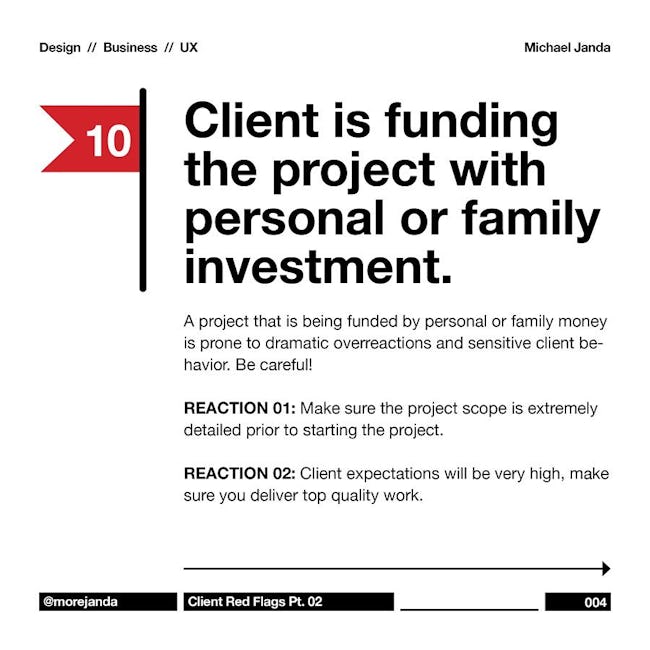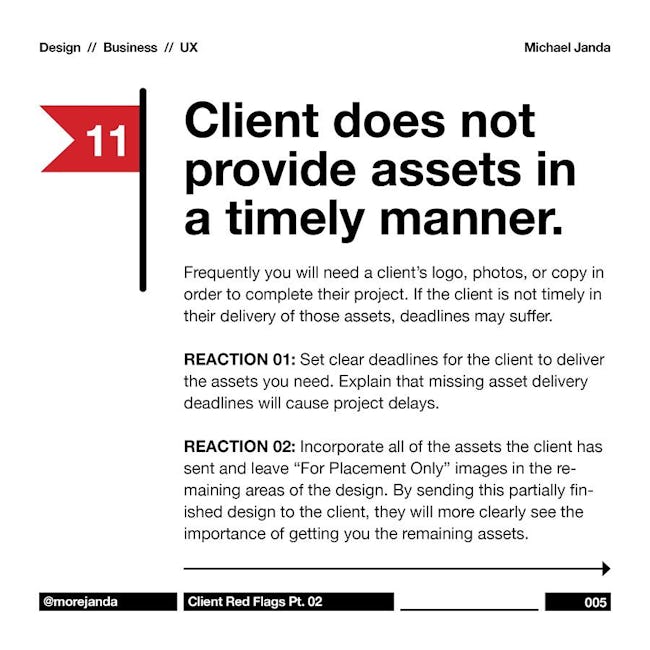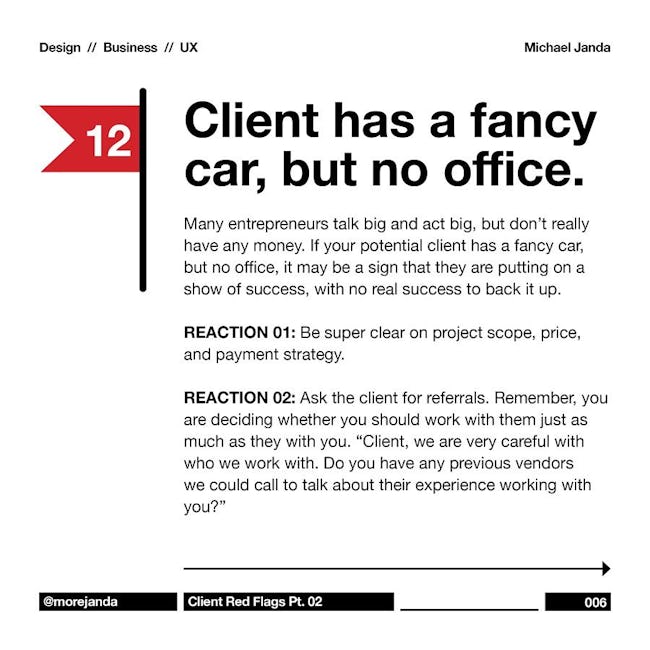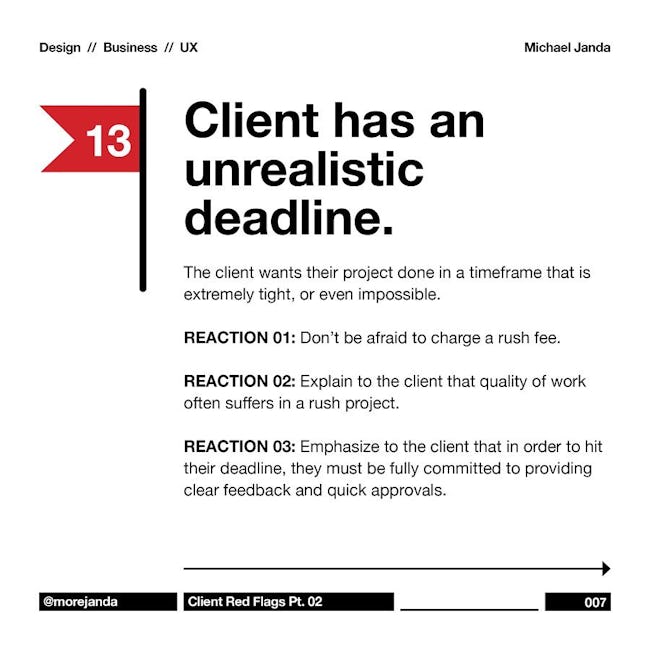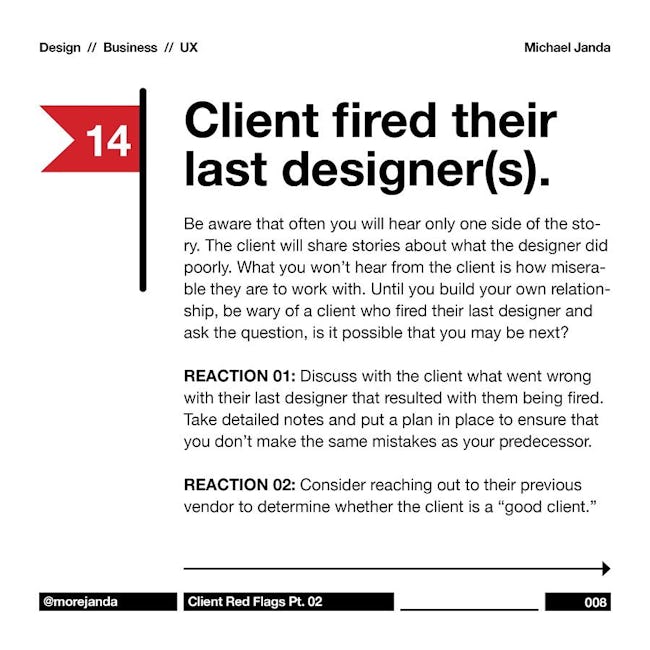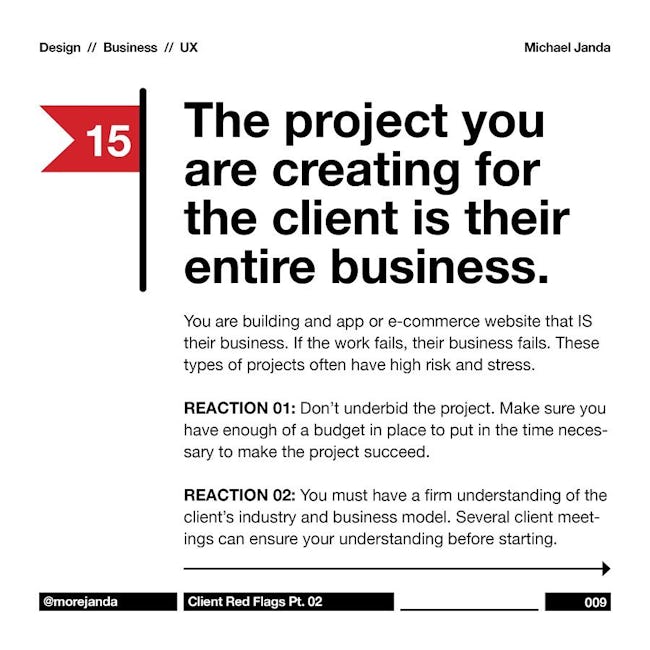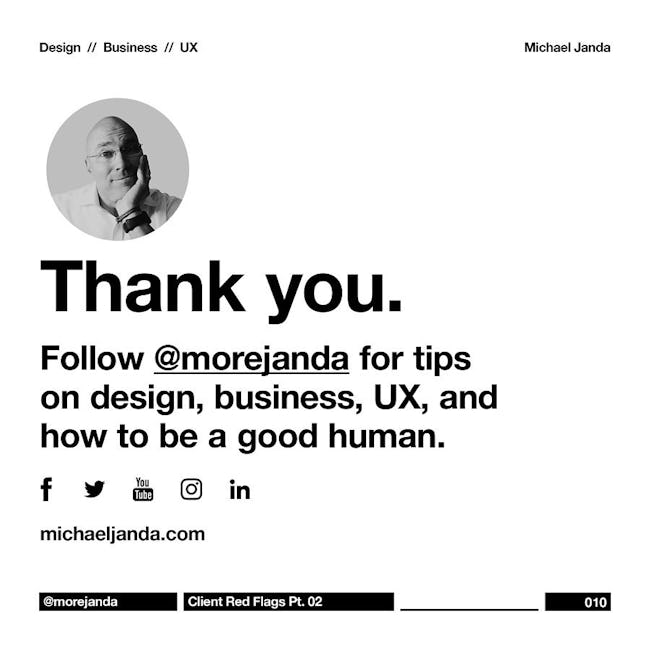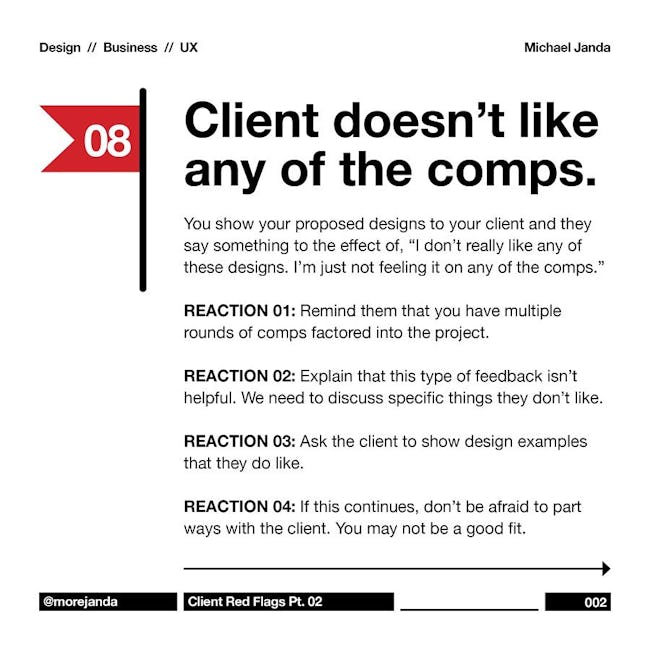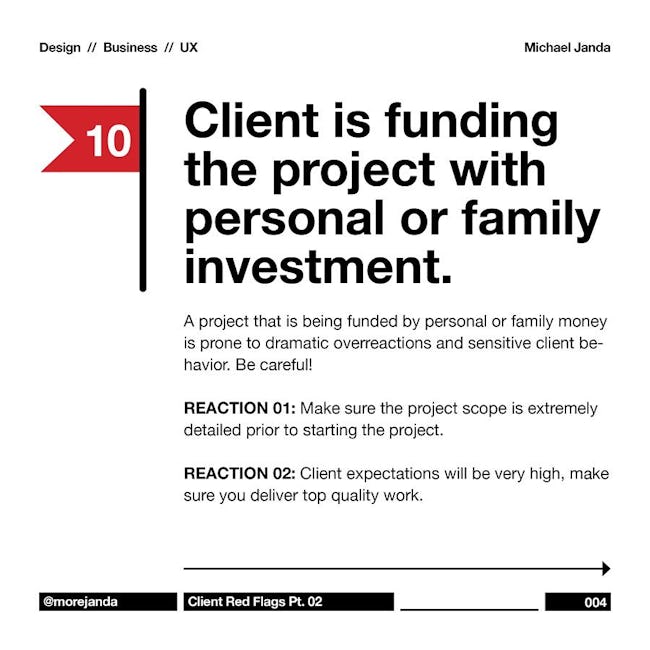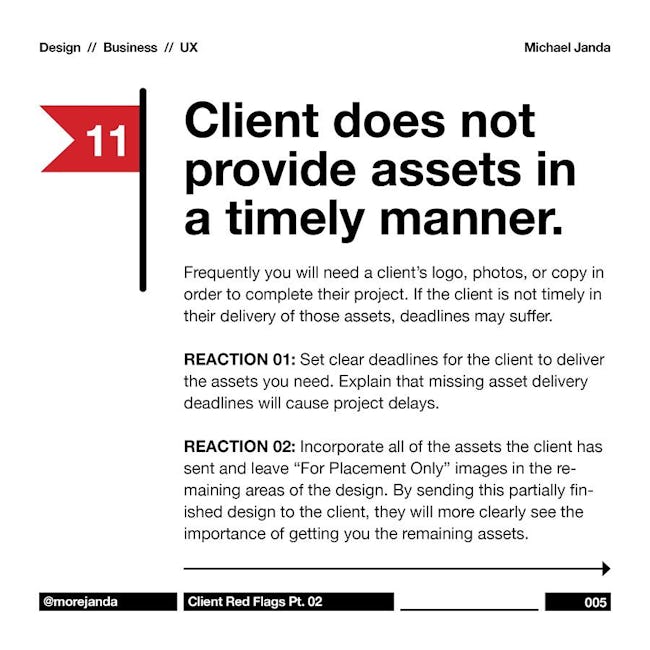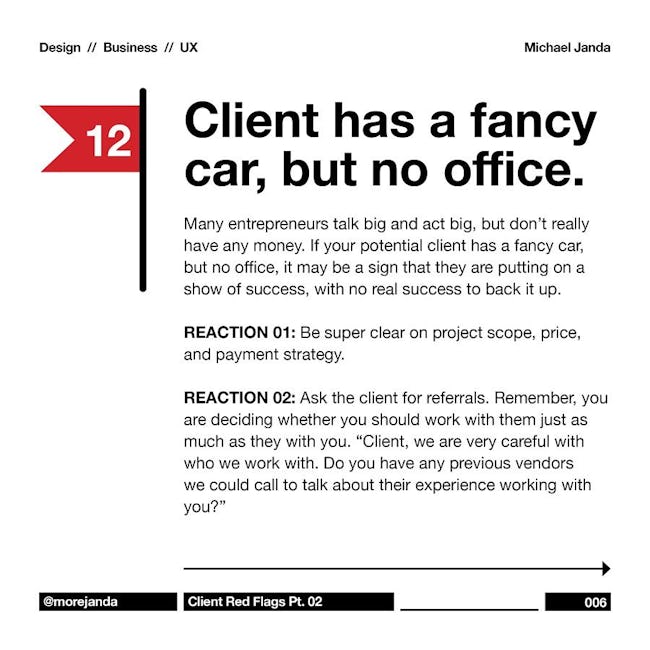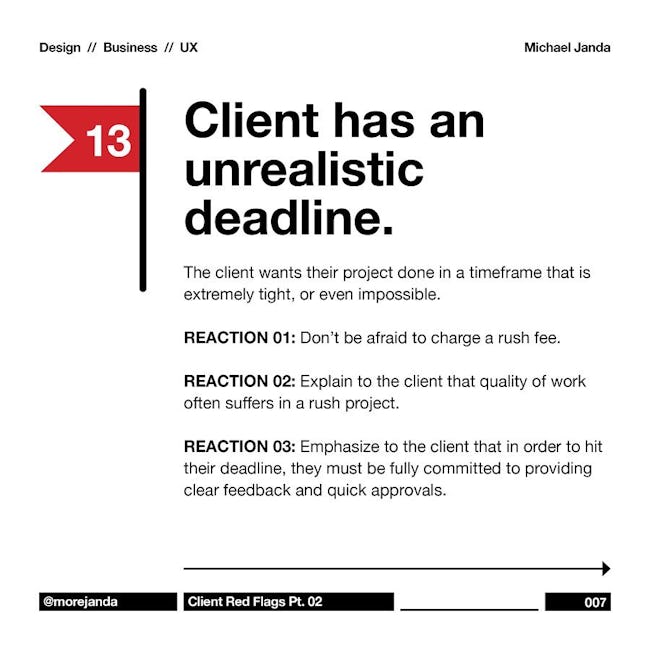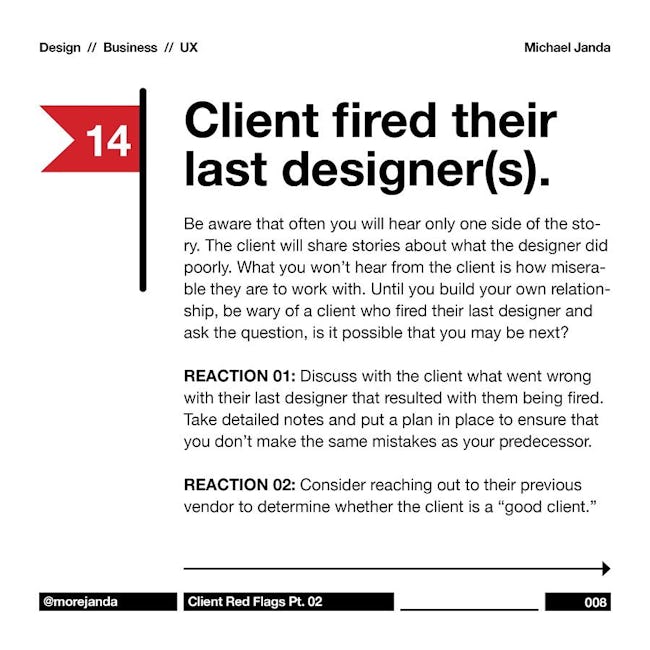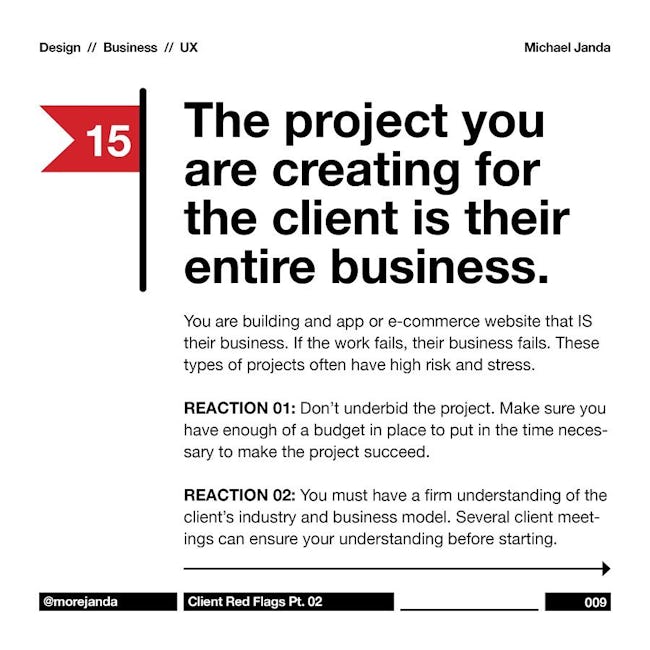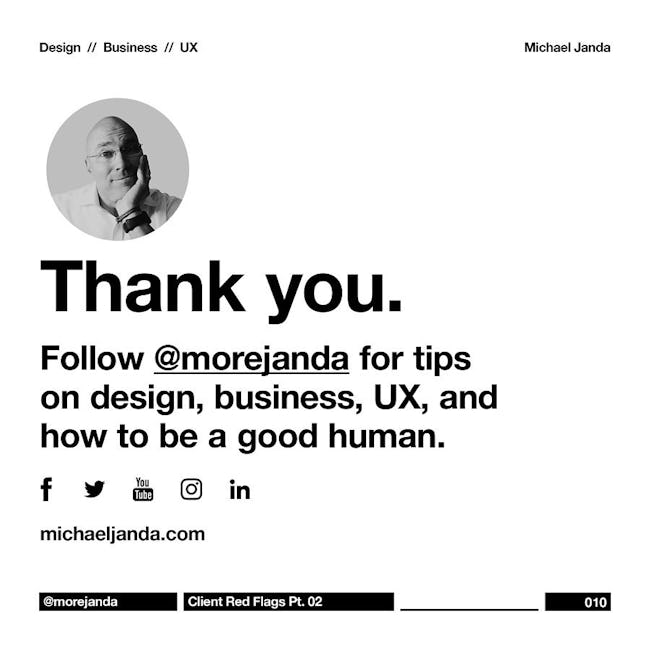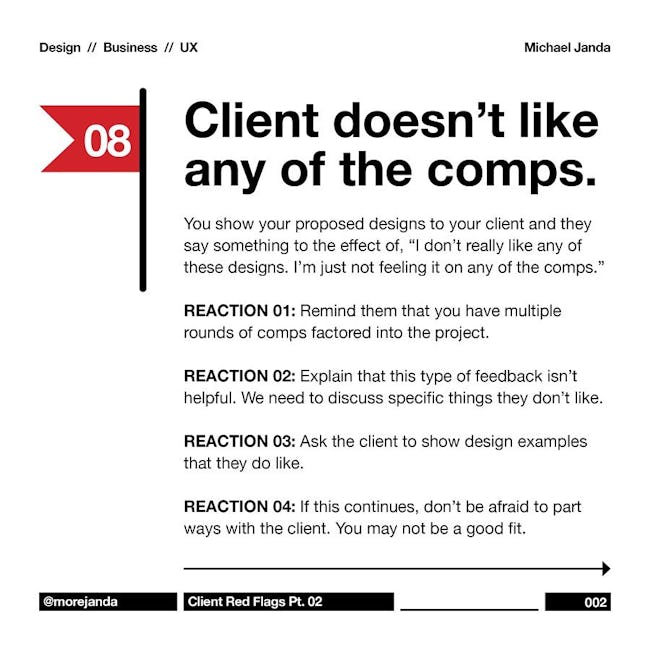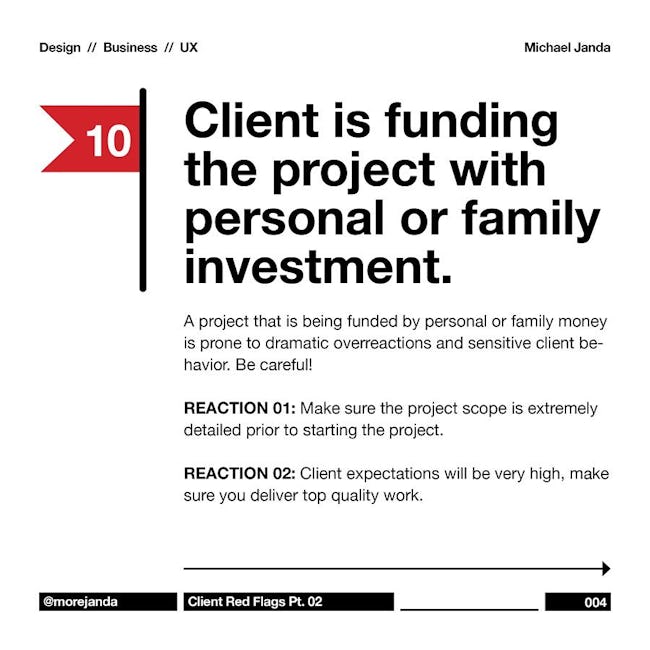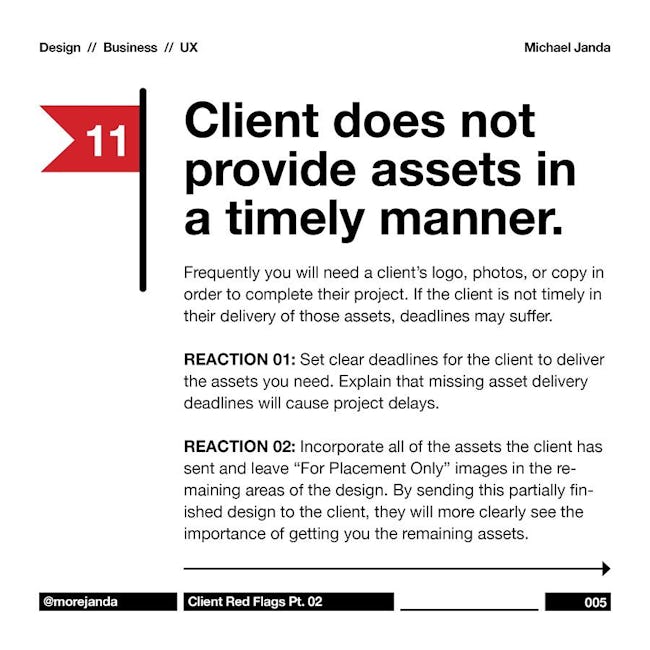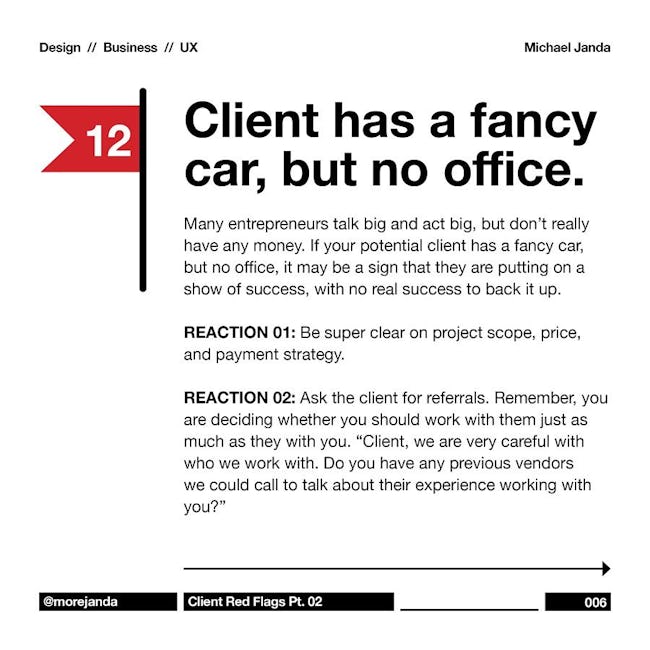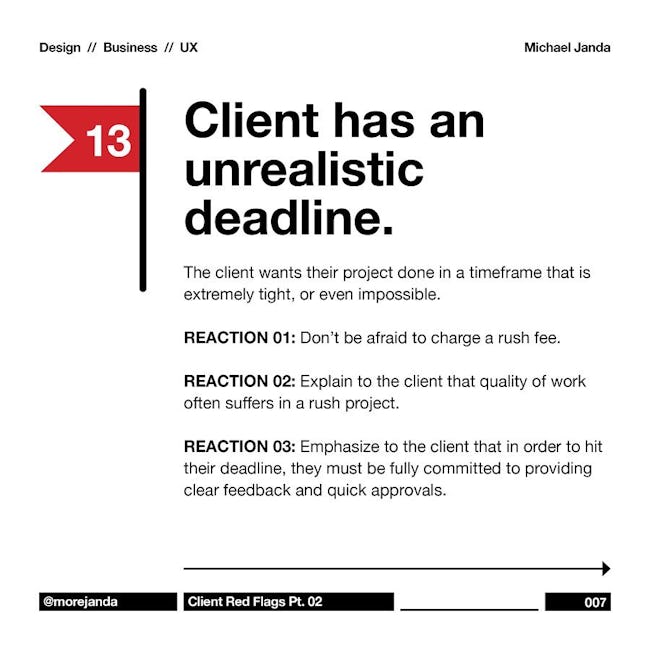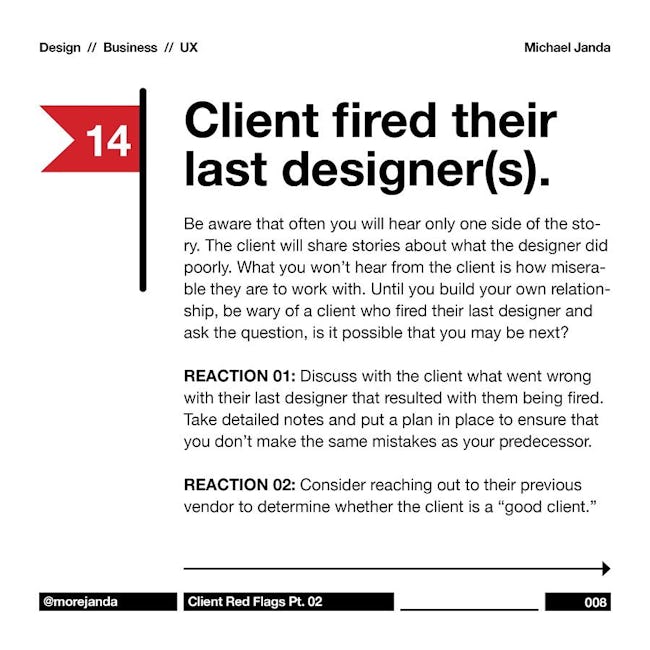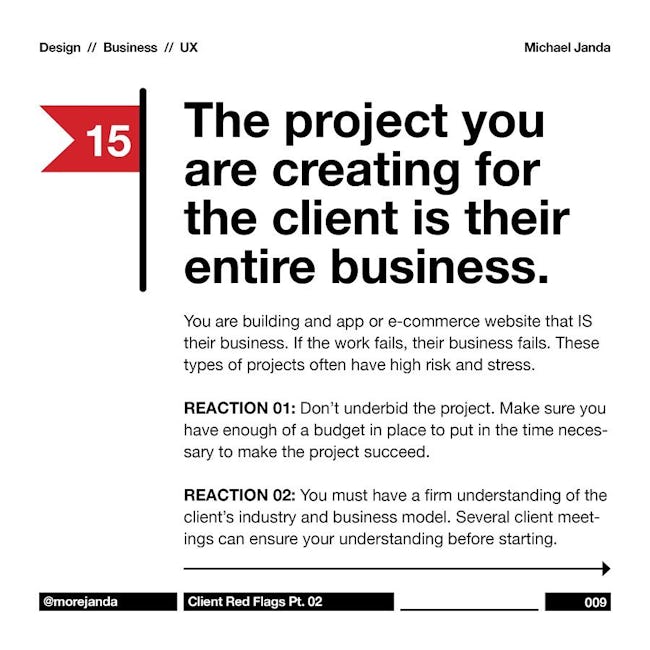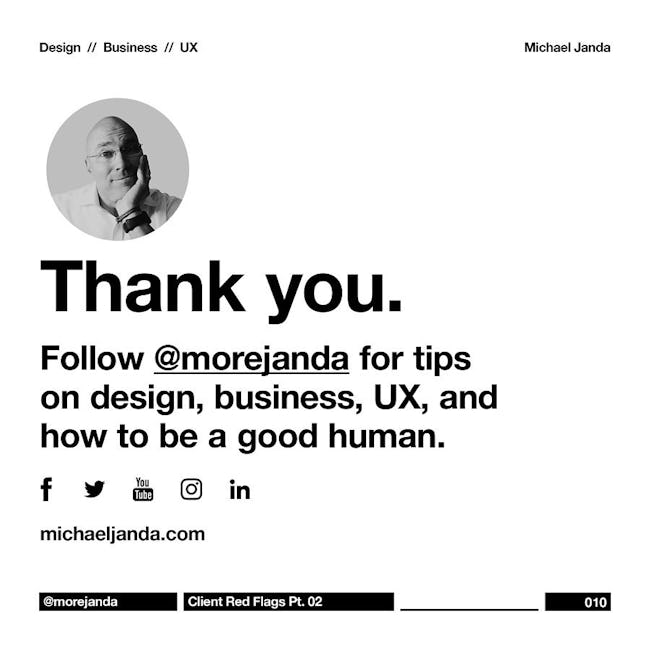 Client Red Flags Pt. 02
08: Client doesn't like any of the comps.
09: Client wants to change previously approved items.
10: Client is funding the project with personal or family investment.
11: Client does not provide assets in a timely manner.
12: Client has a fancy car, but no office.
13: Client has an unrealistic deadline.
14: Client fired their last designer(s).
15: The project you are creating for the client is their entire business.
More booklets by Michael Janda
More Business booklets
Your recently viewed booklets
See all booklets