Booklet
Client Red Flags Pt. 01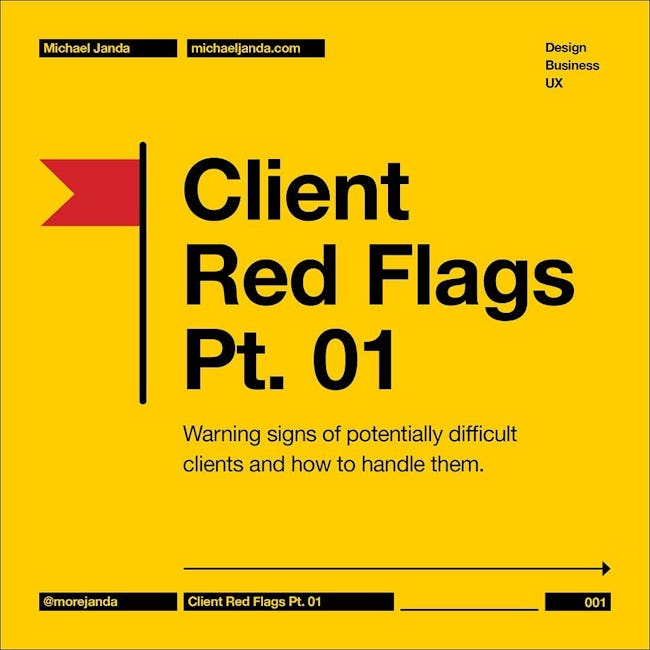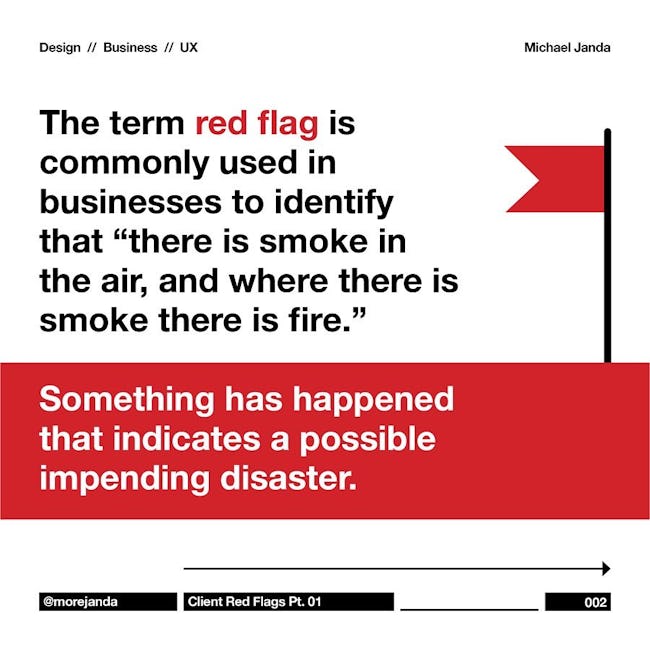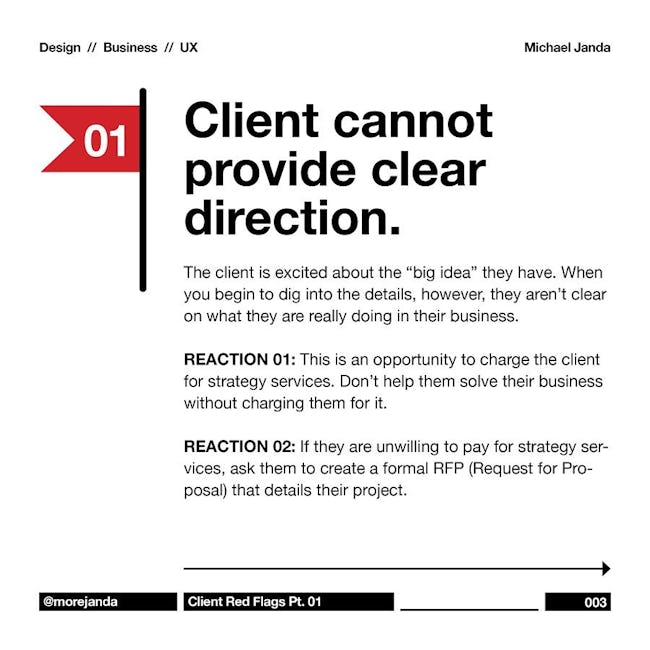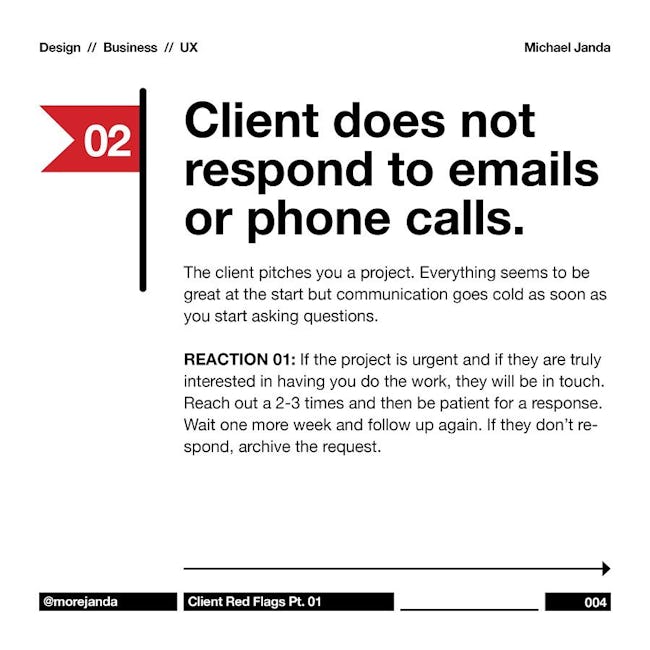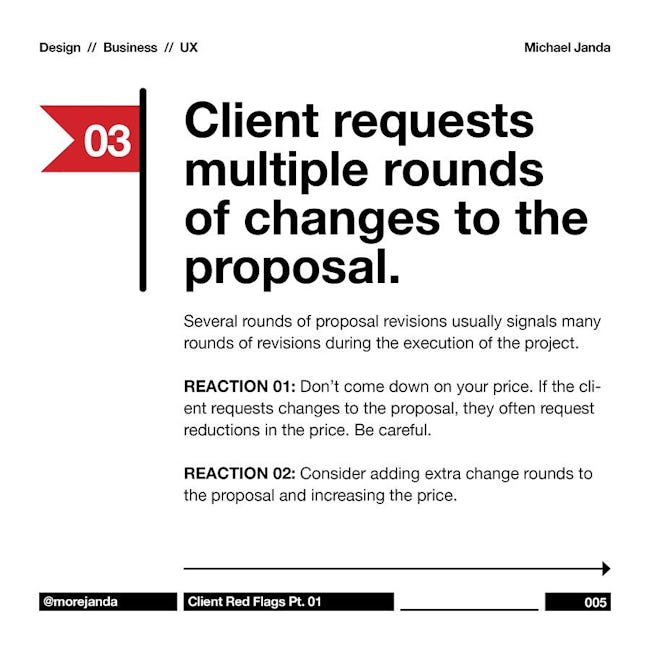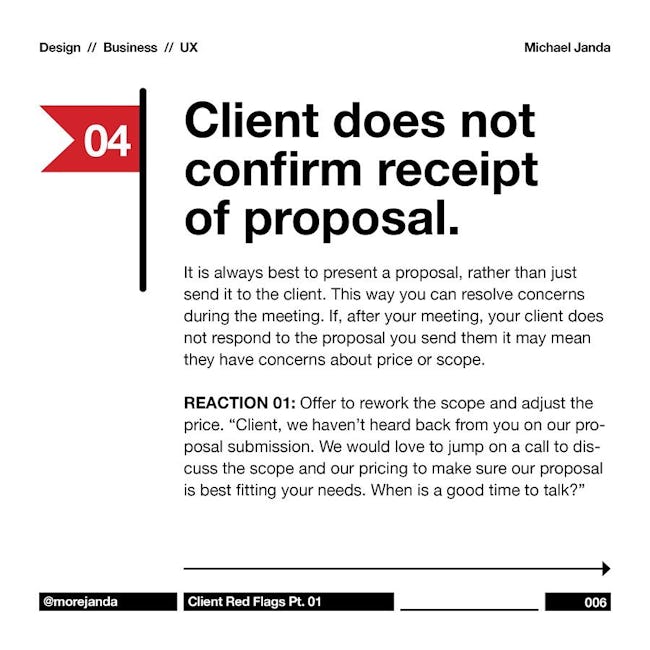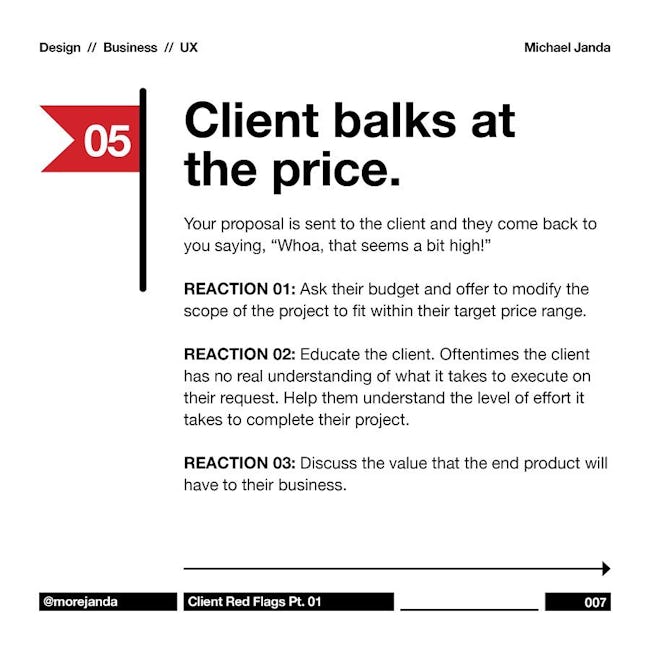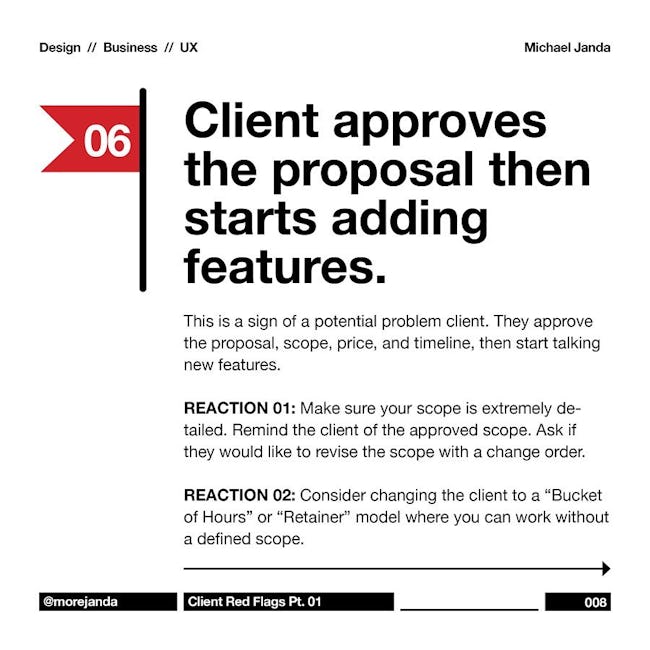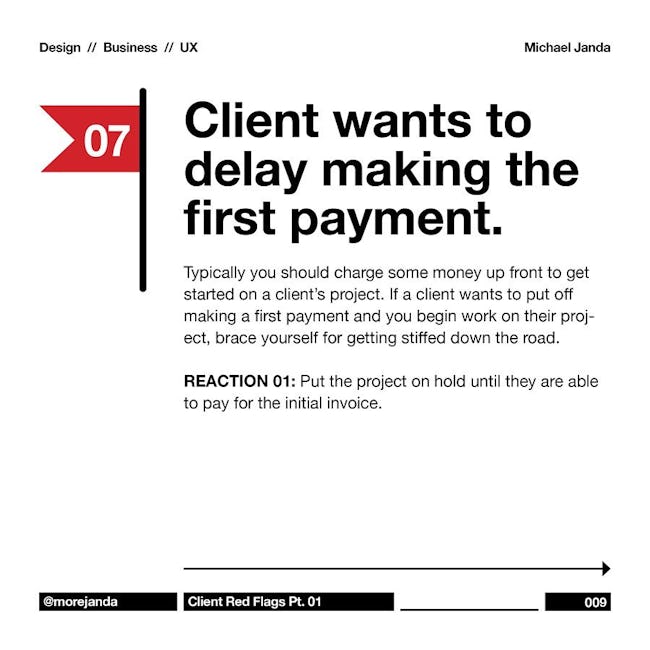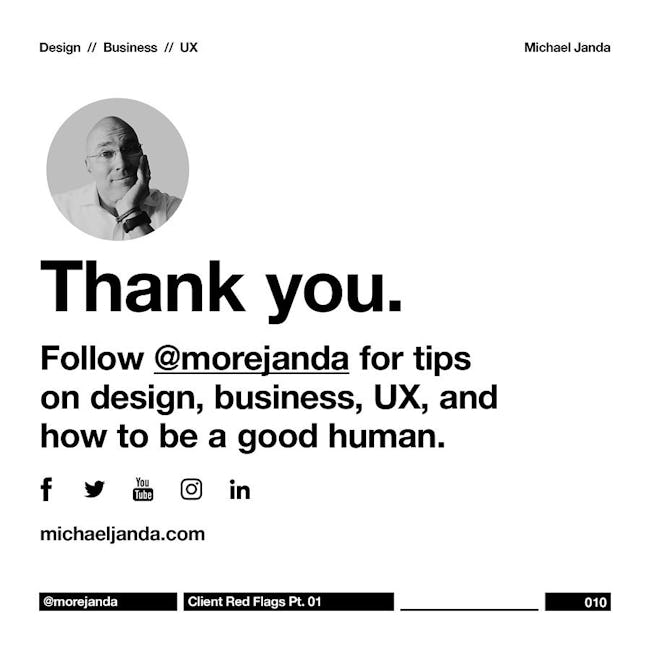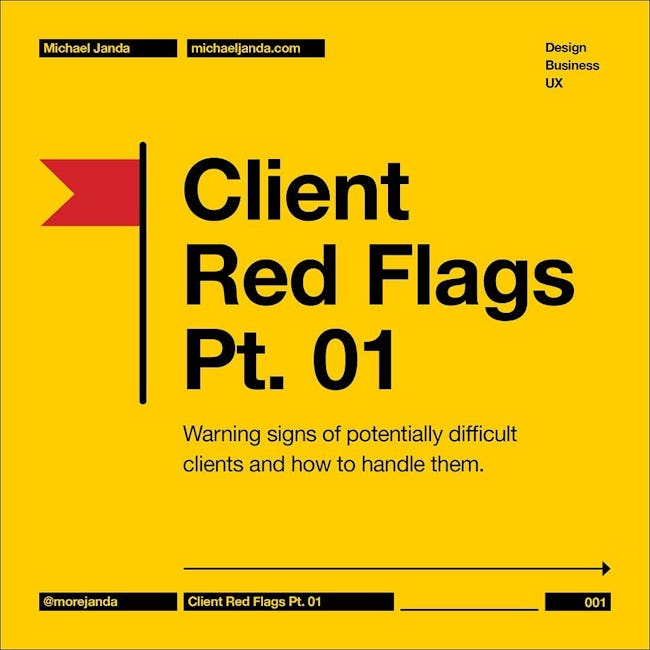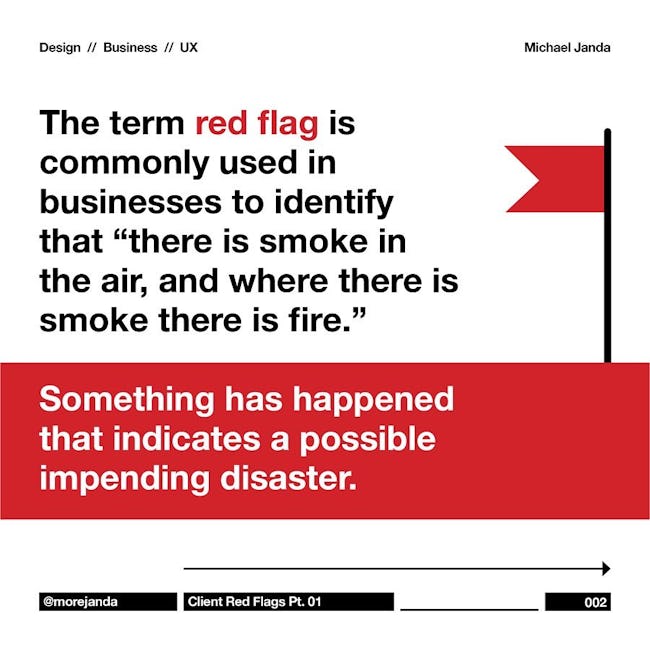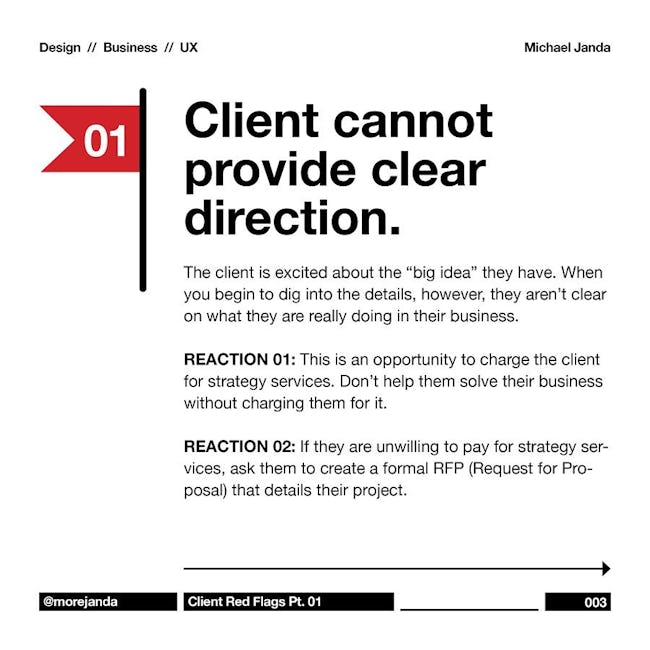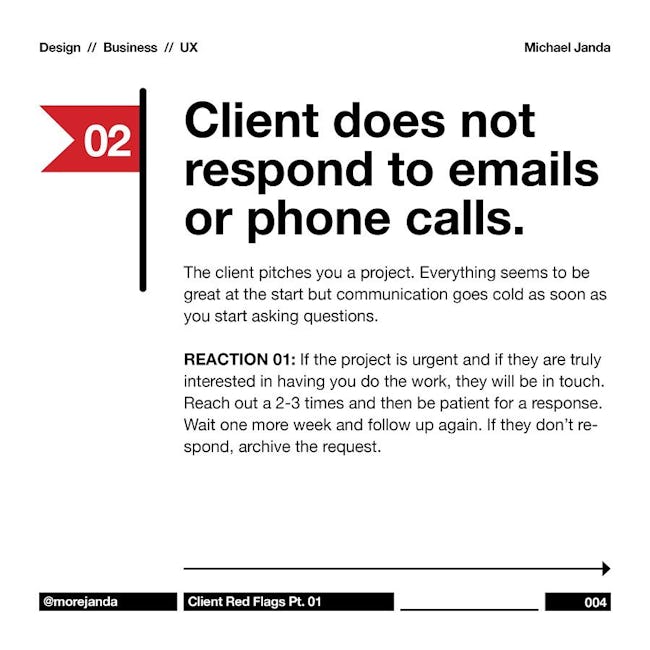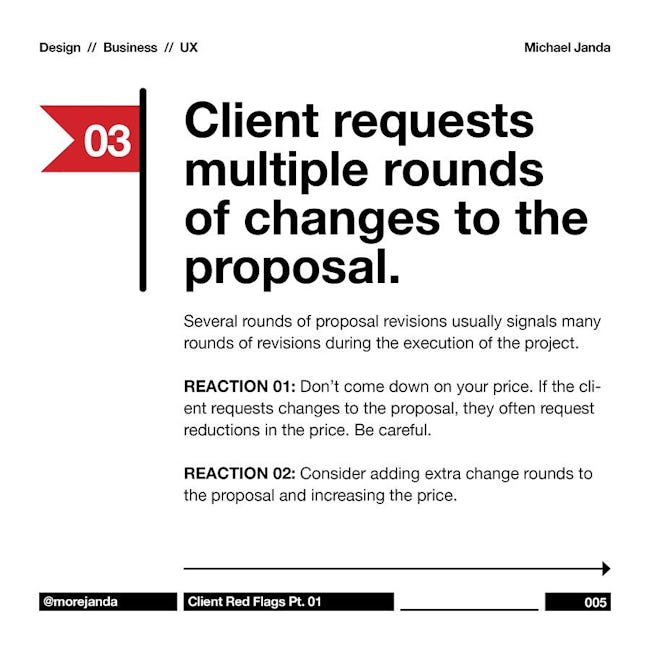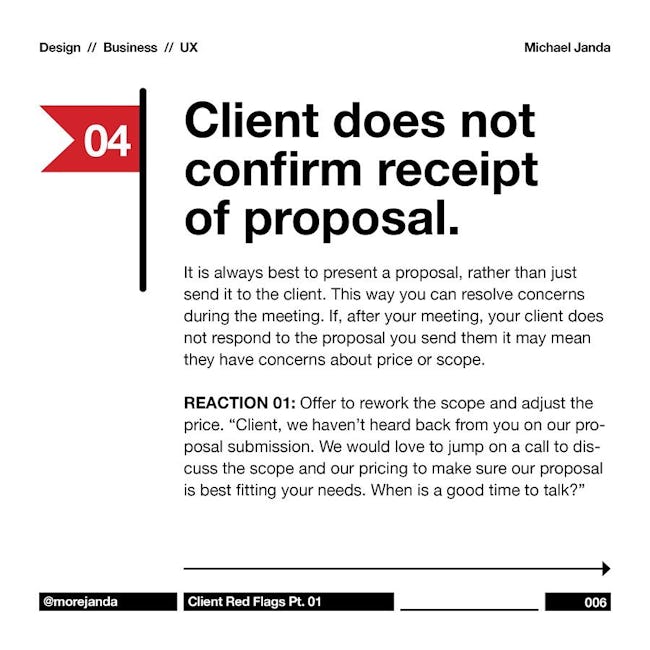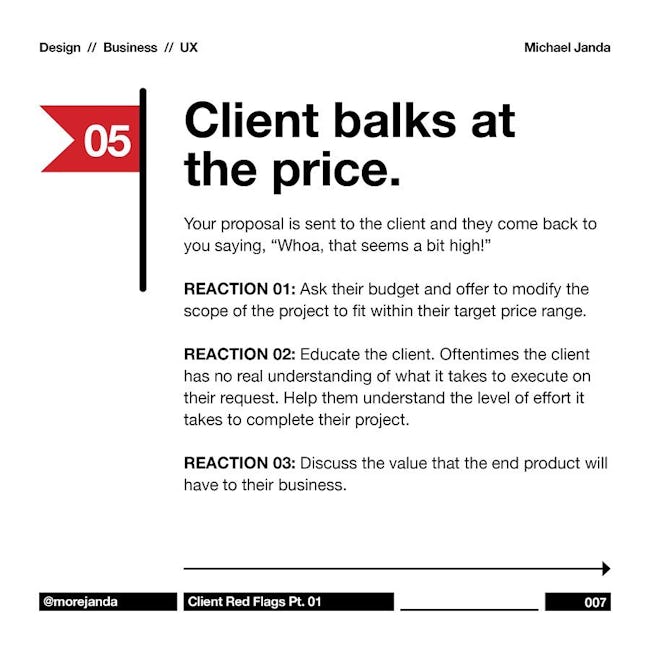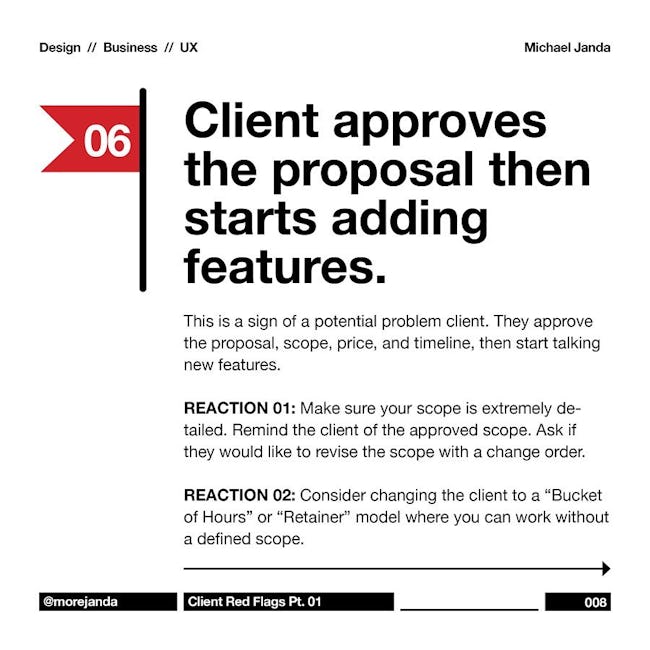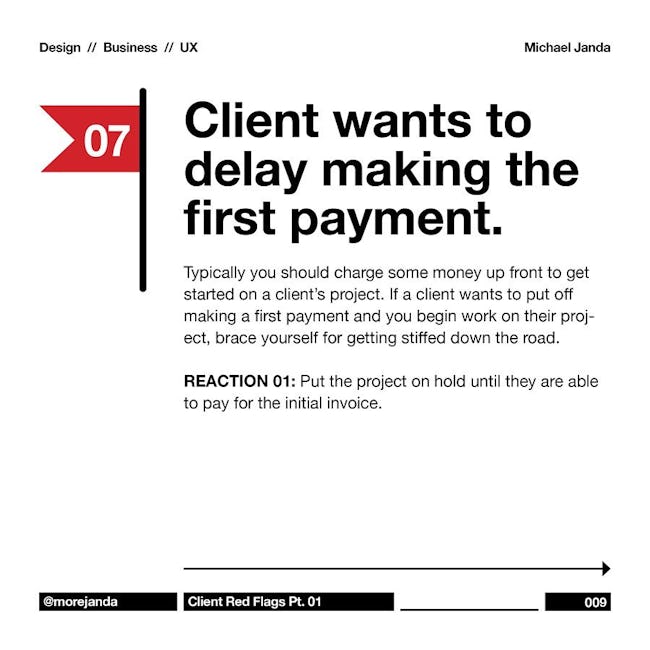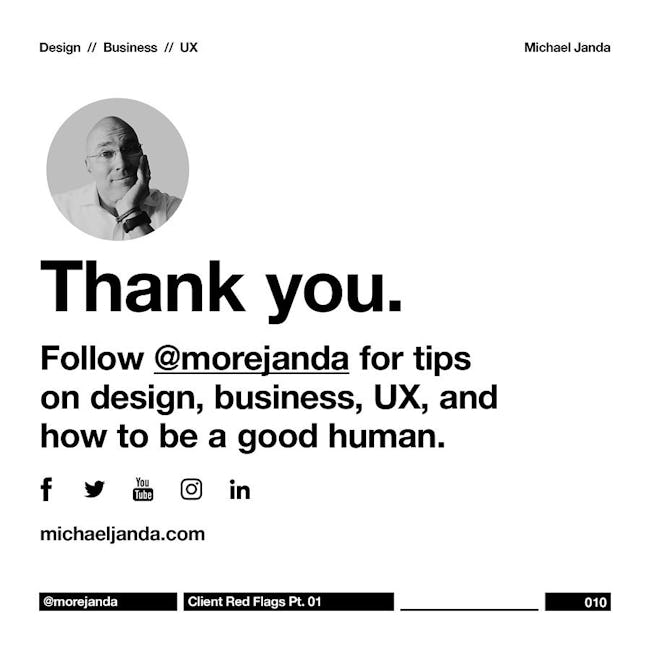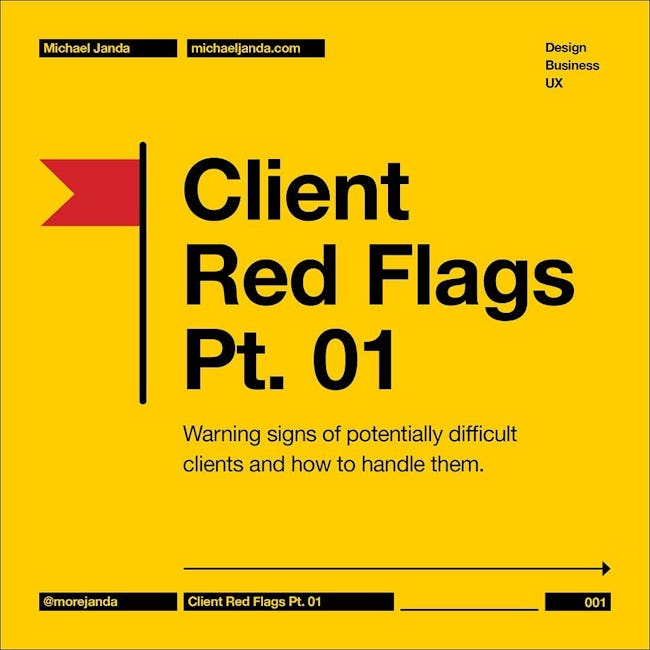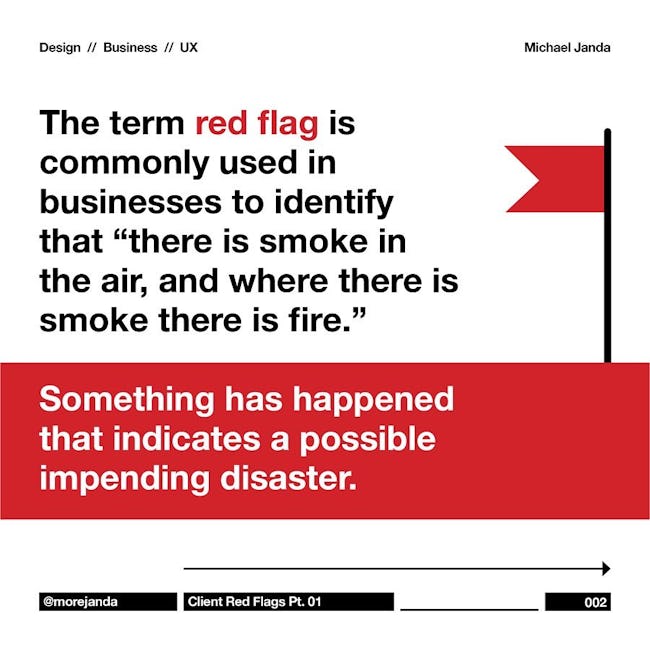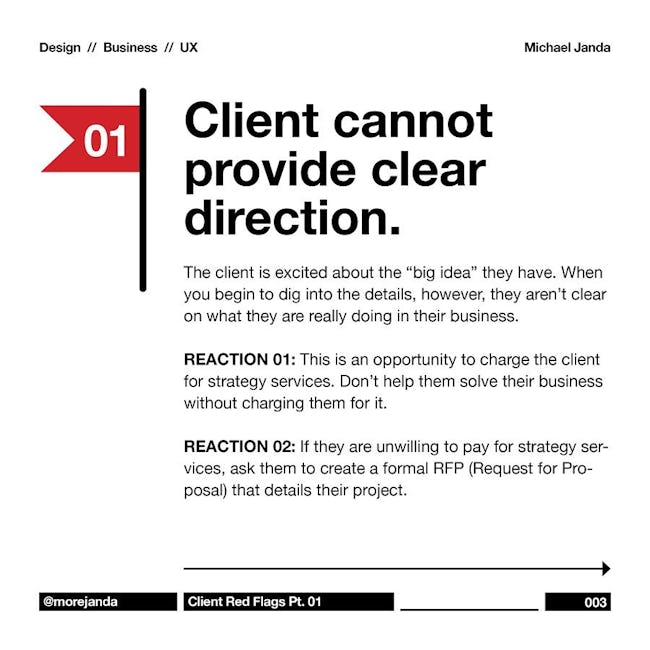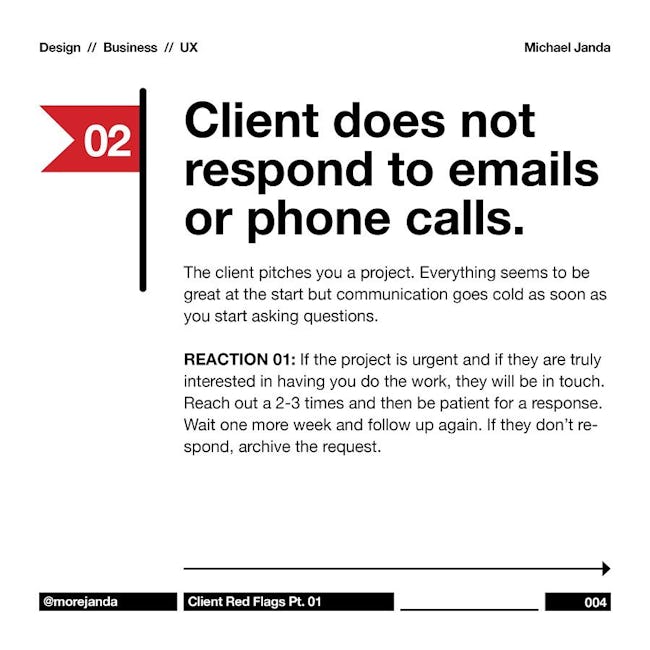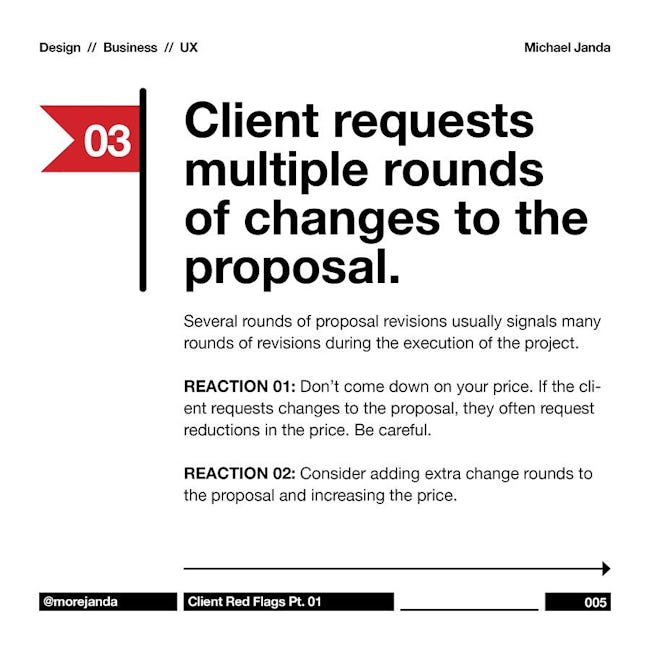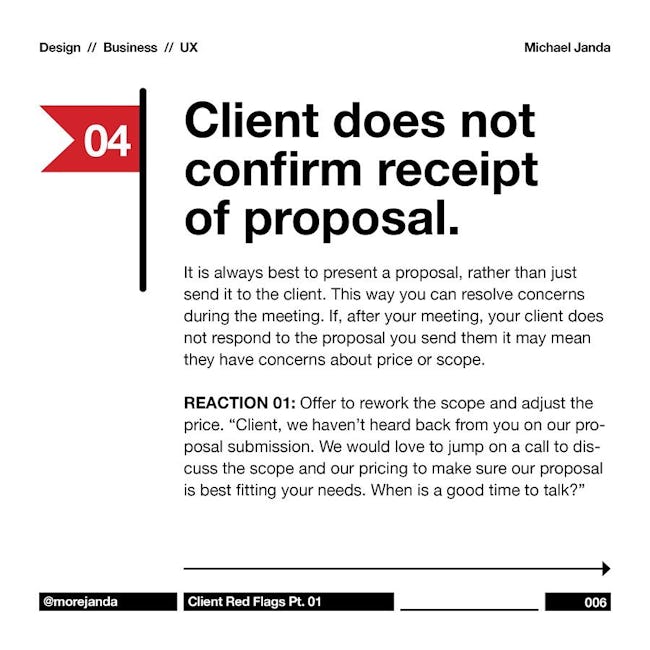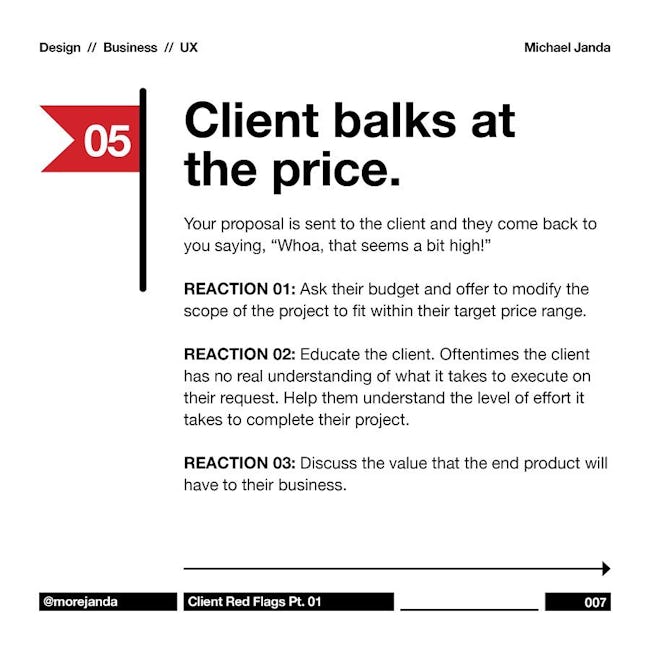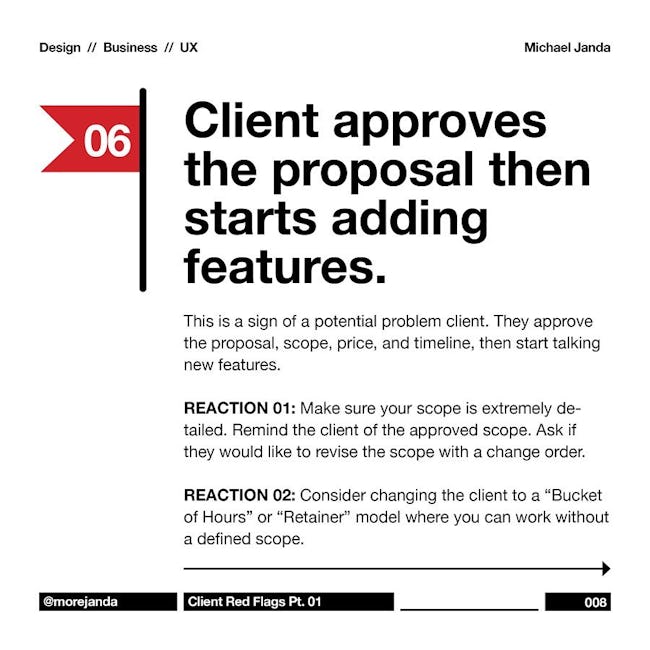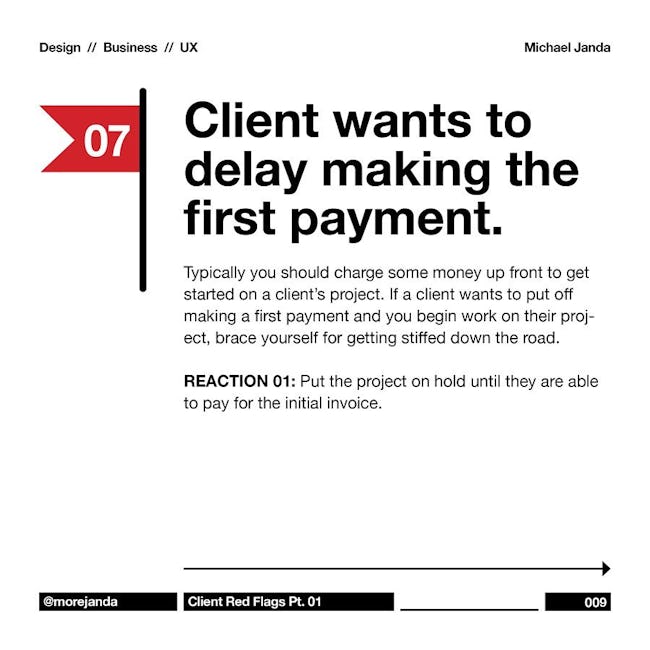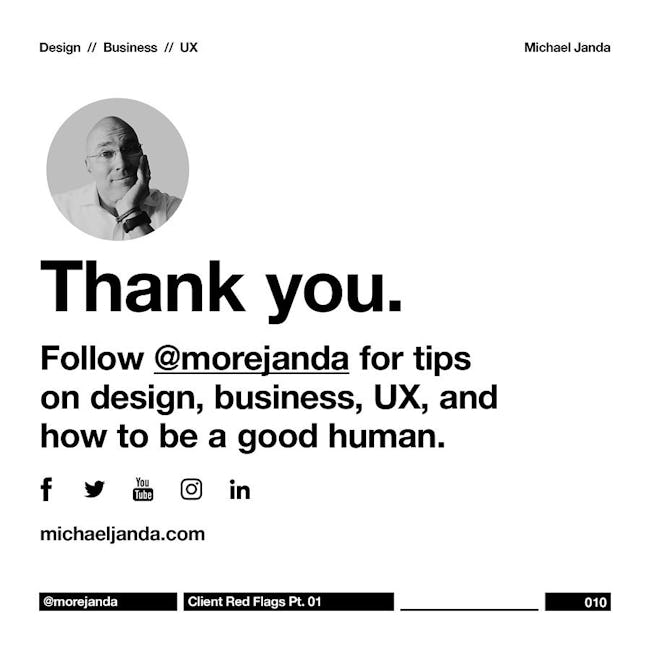 Client Red Flags Pt. 01
Warning signs of potentially difficult clients and how to handle them.
01: Client cannot provide clear direction
02: Client does not respond to emails or phone calls.
03: Client requests multiple rounds of changes to the proposal.
04: Client does not confirm receipt of proposal.
05: Client balks at the price.
06: Client approves the project then starts adding features.
07: Client wants to delay making the first payment.
More booklets by Michael Janda
More Business booklets
Your recently viewed booklets
See all booklets