Booklet
Client Invoices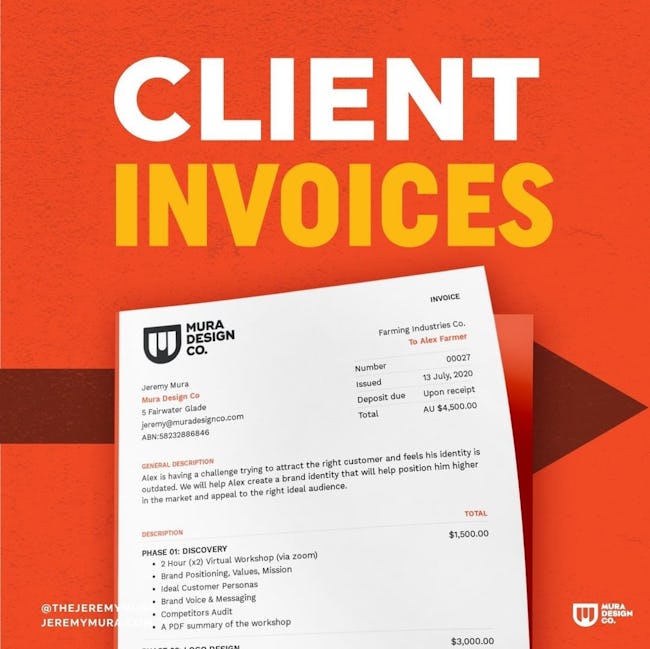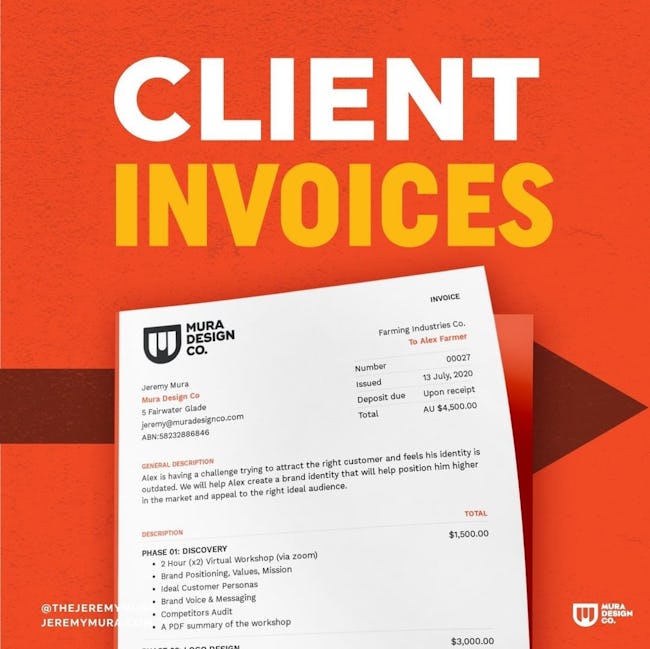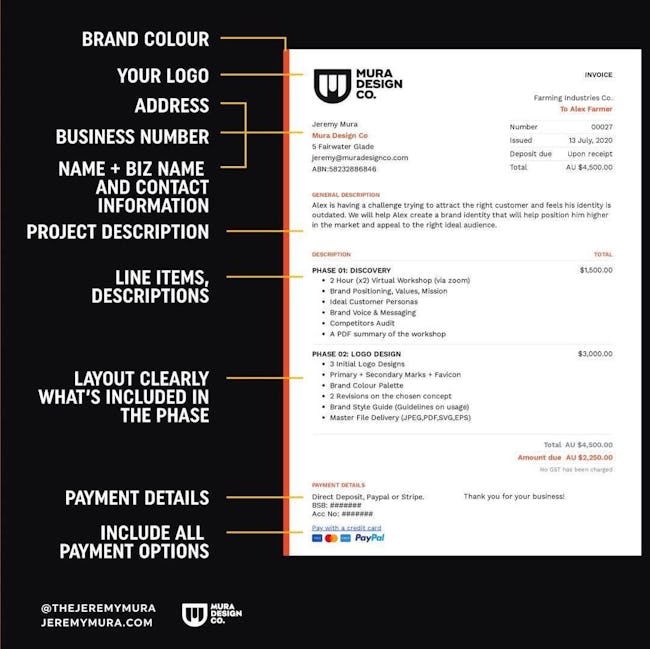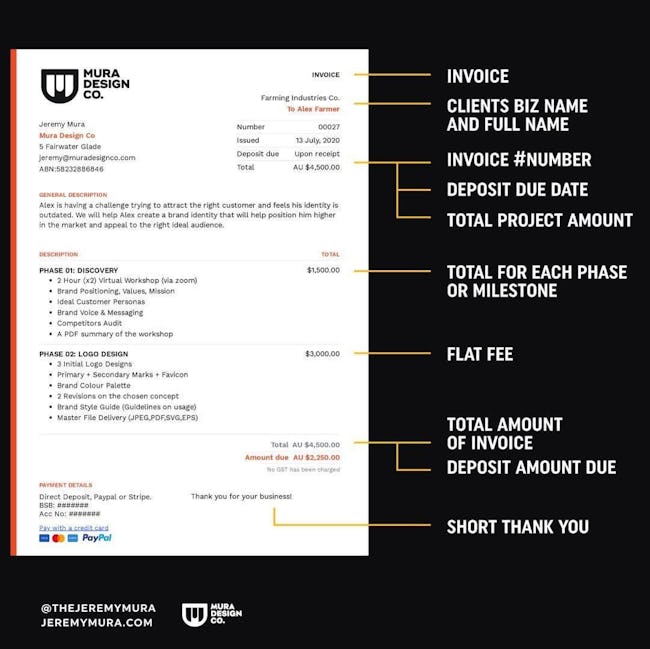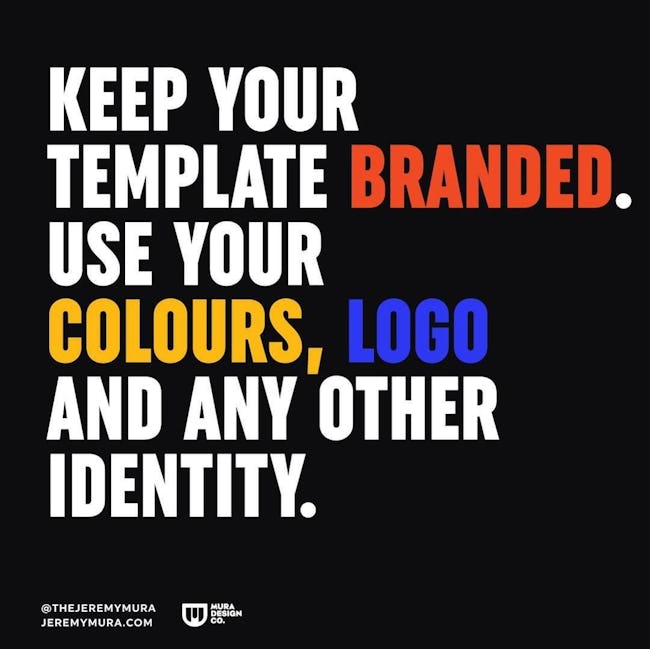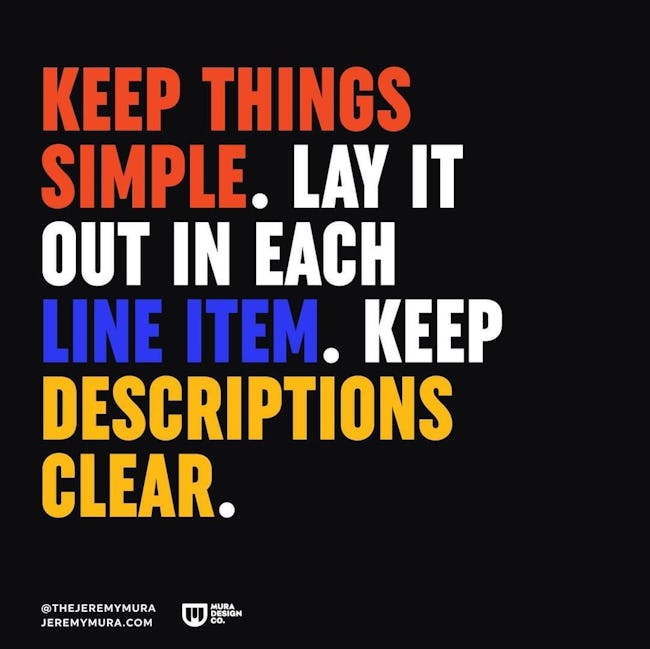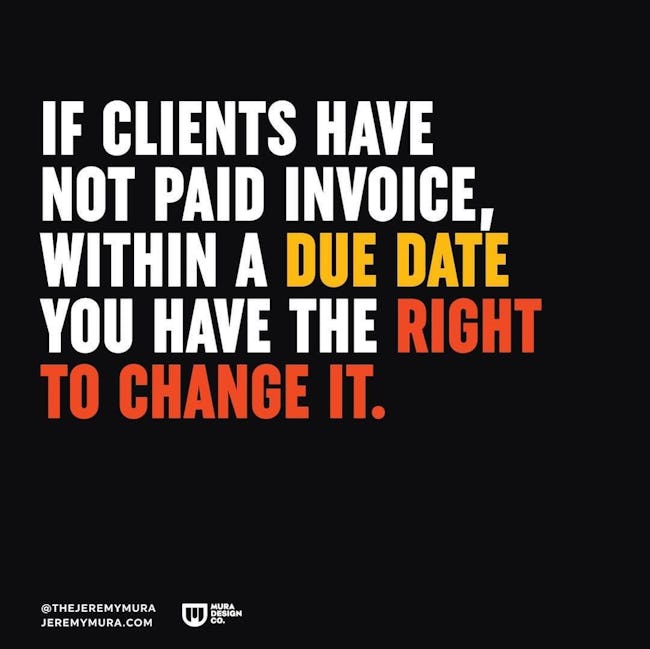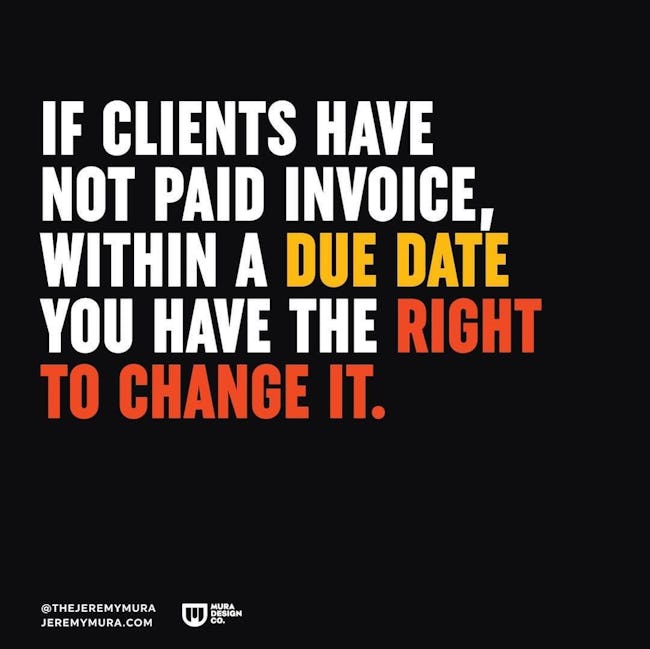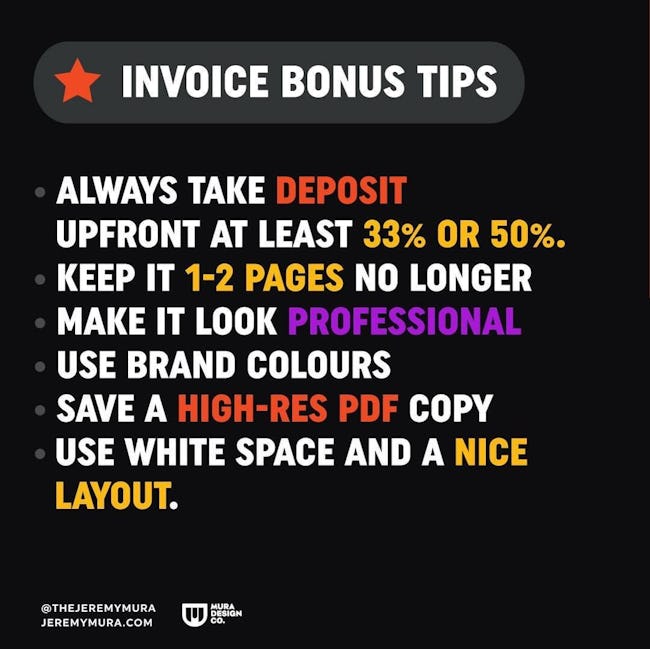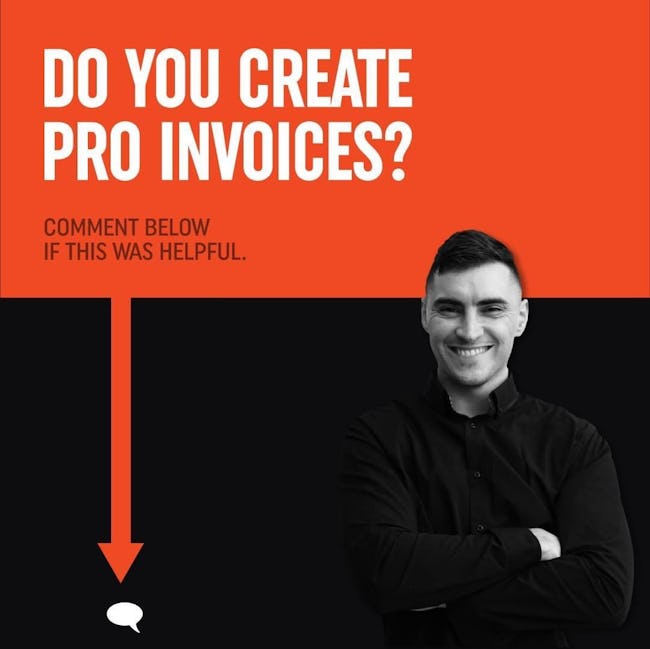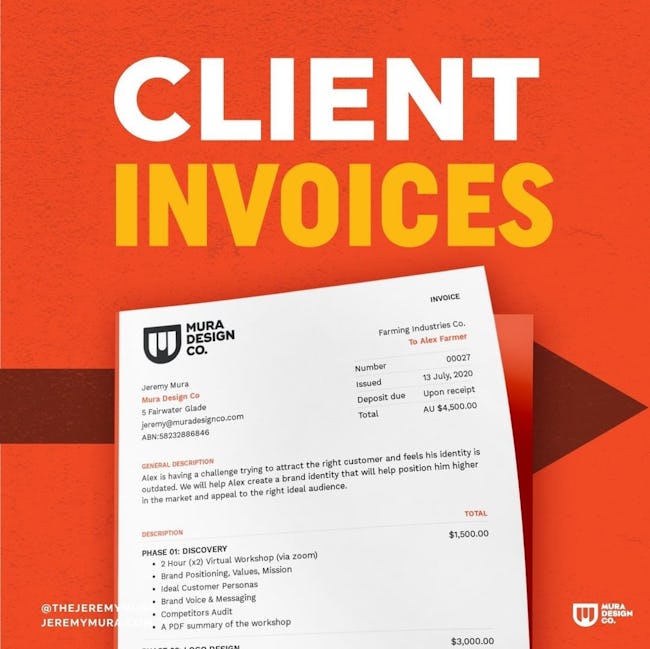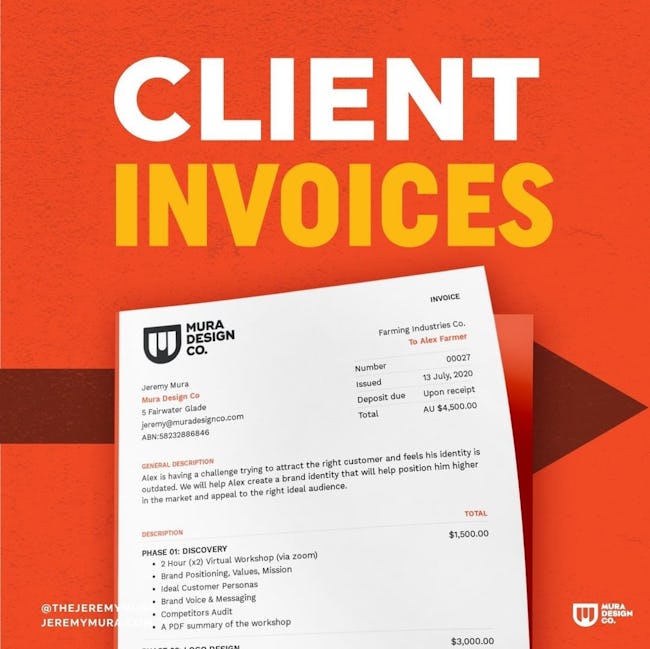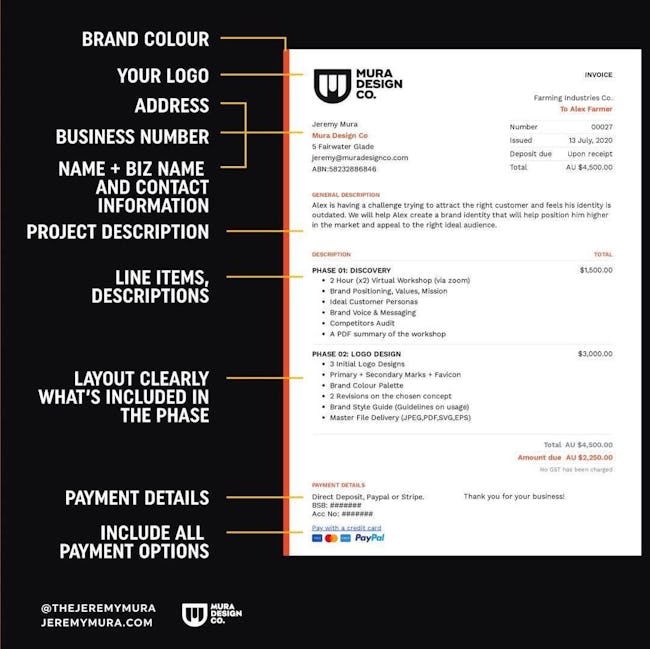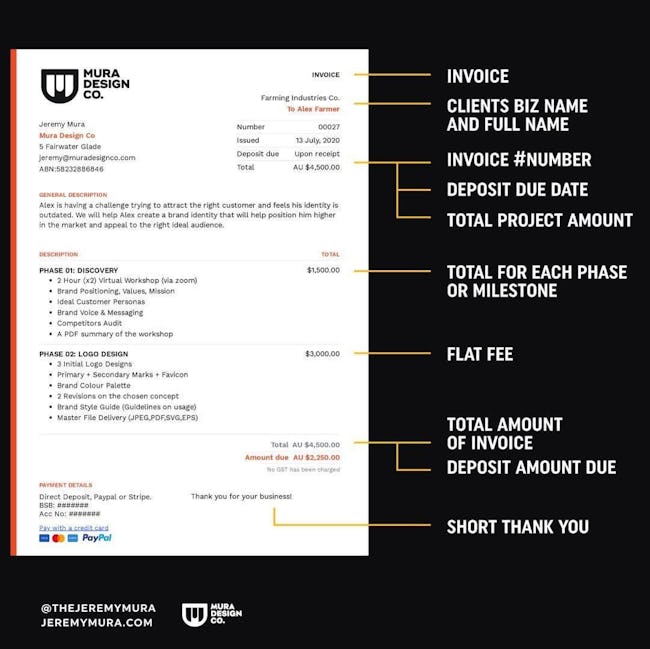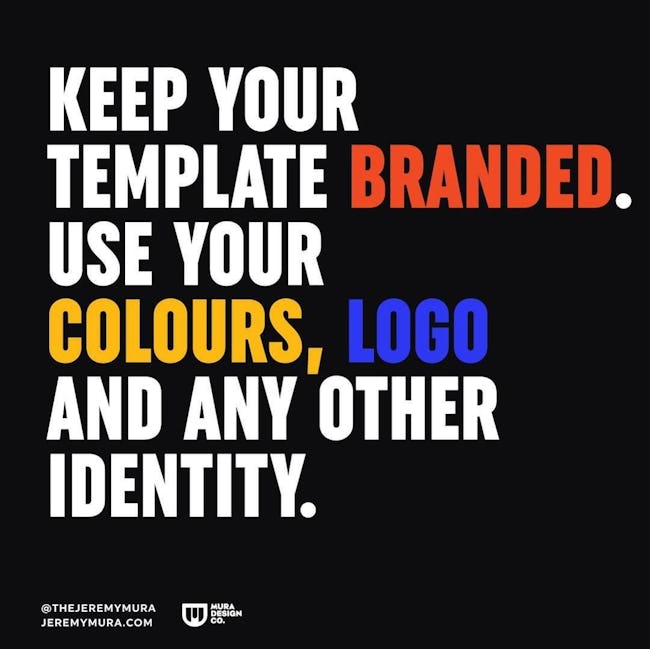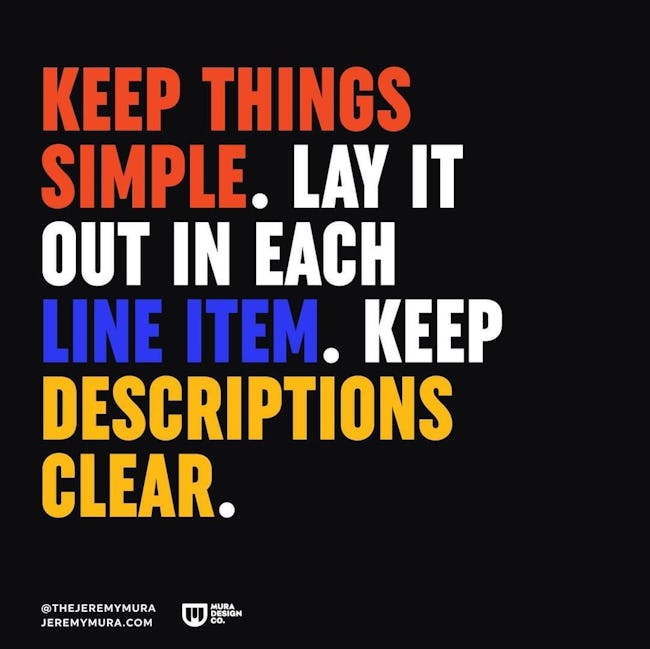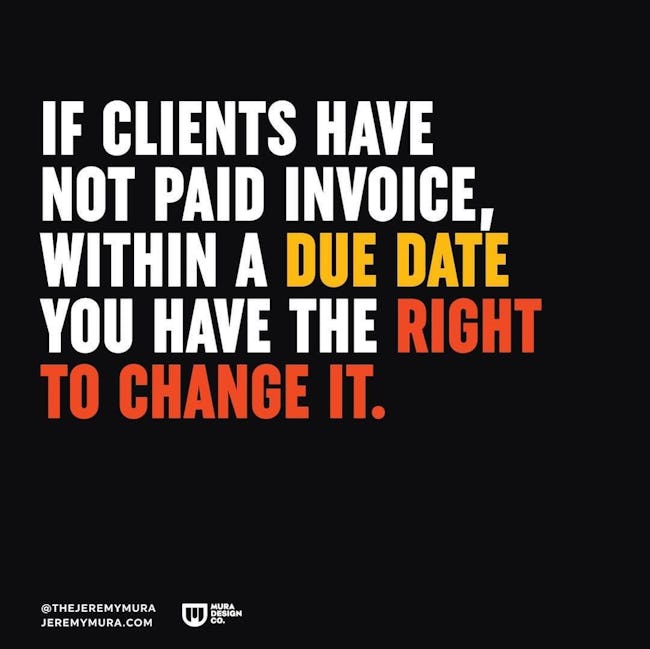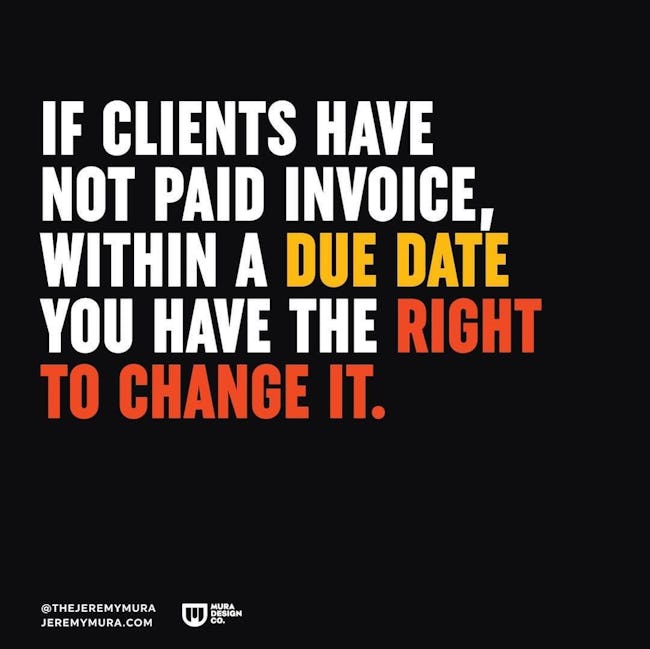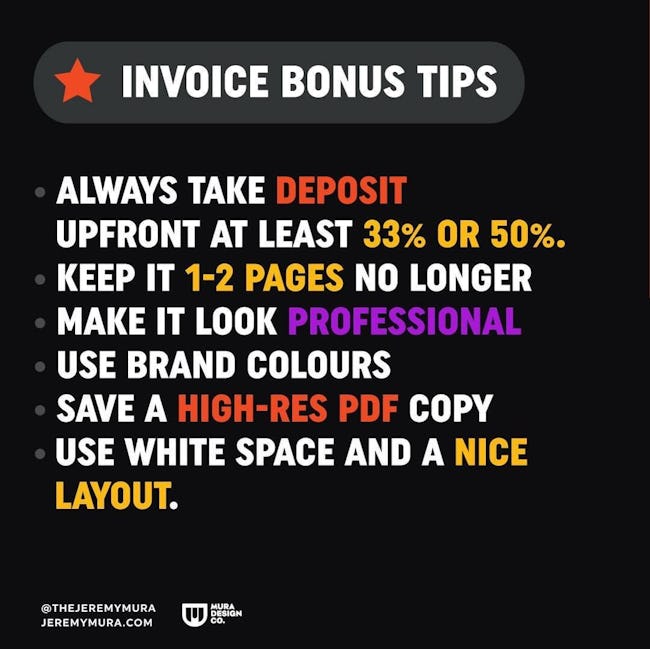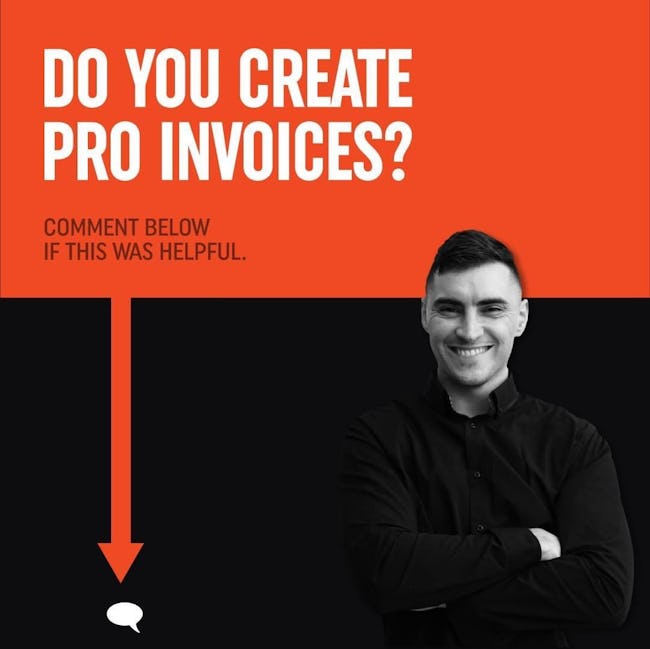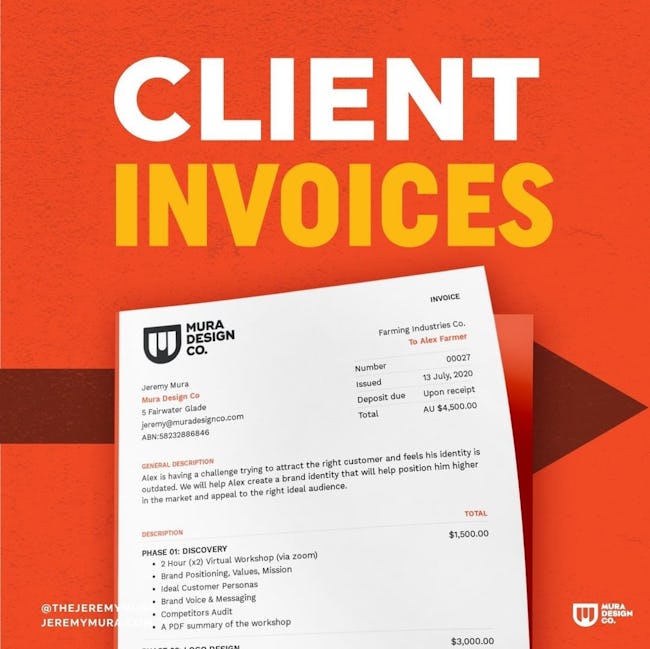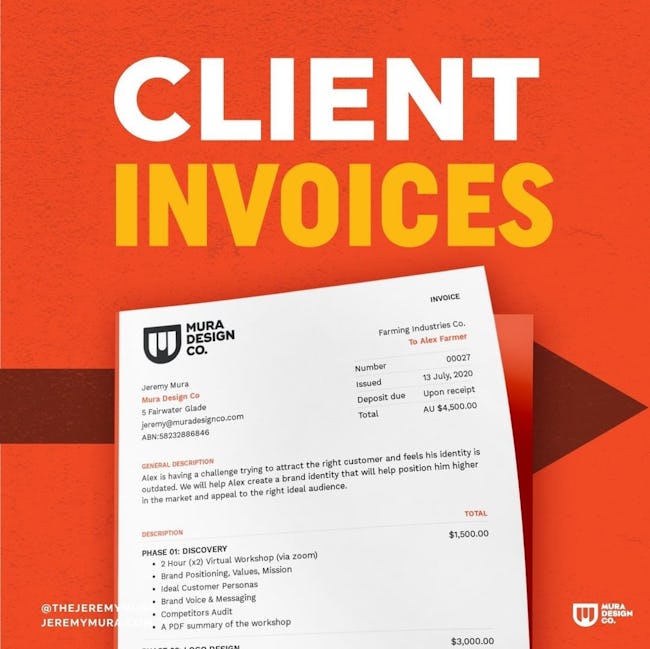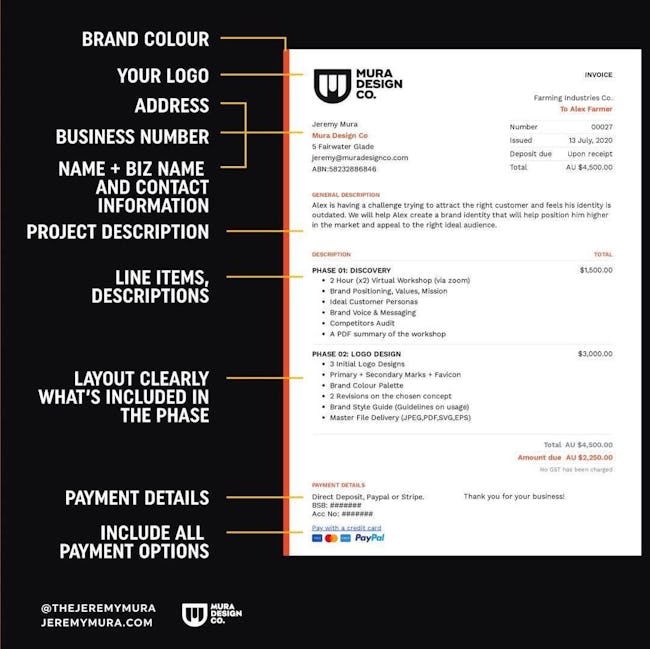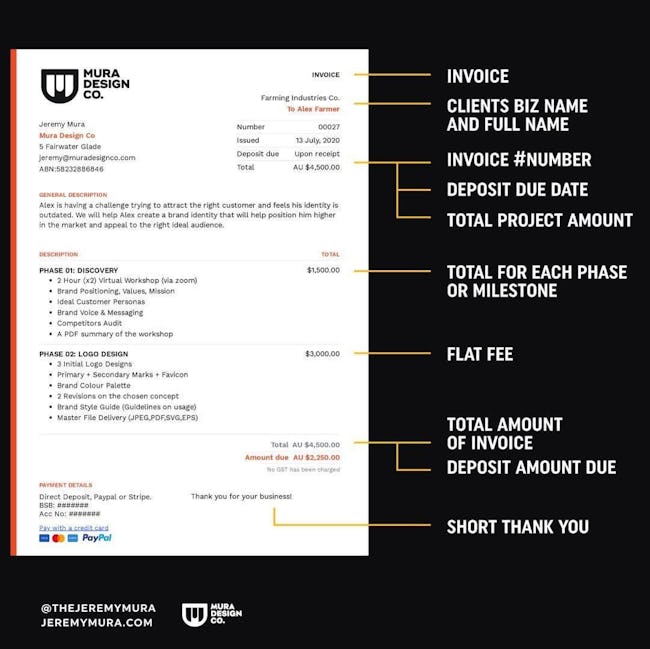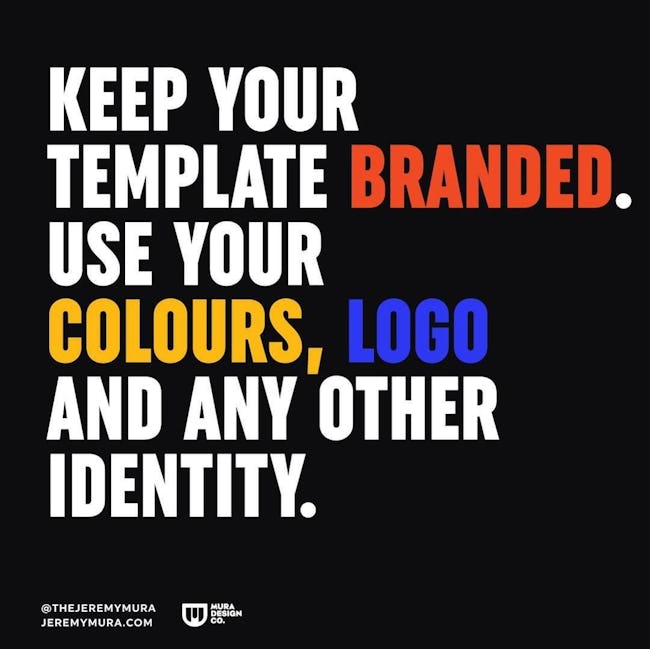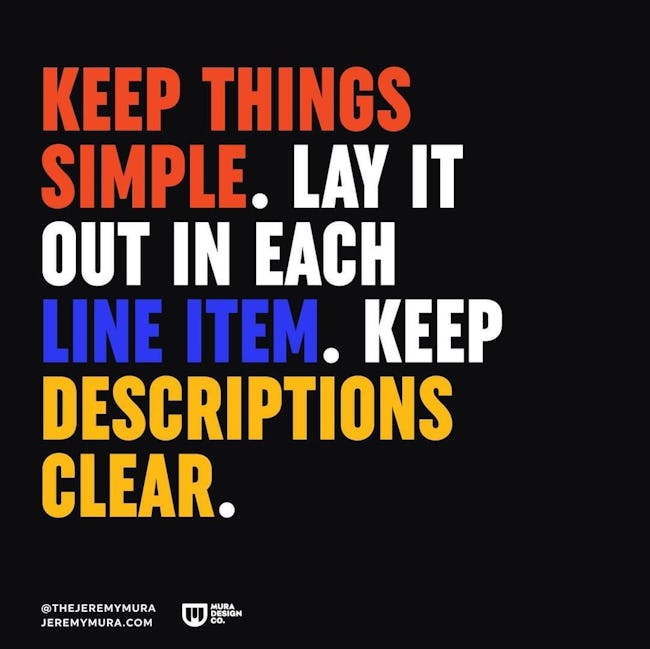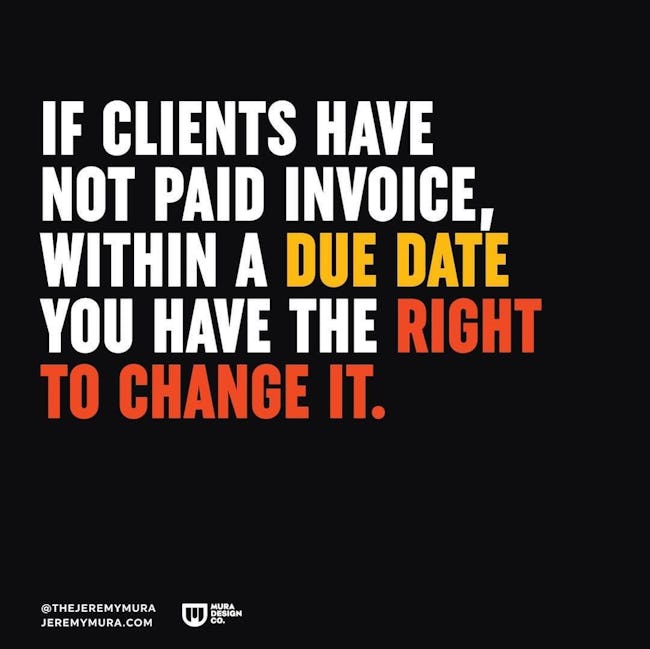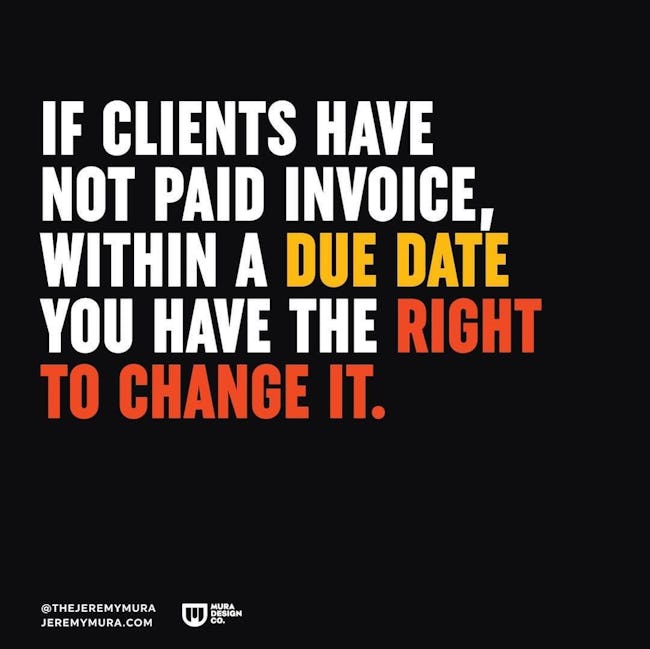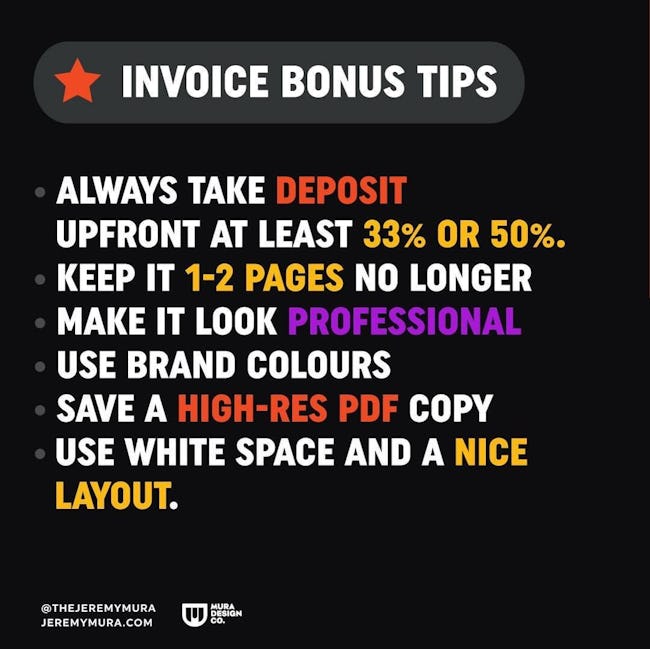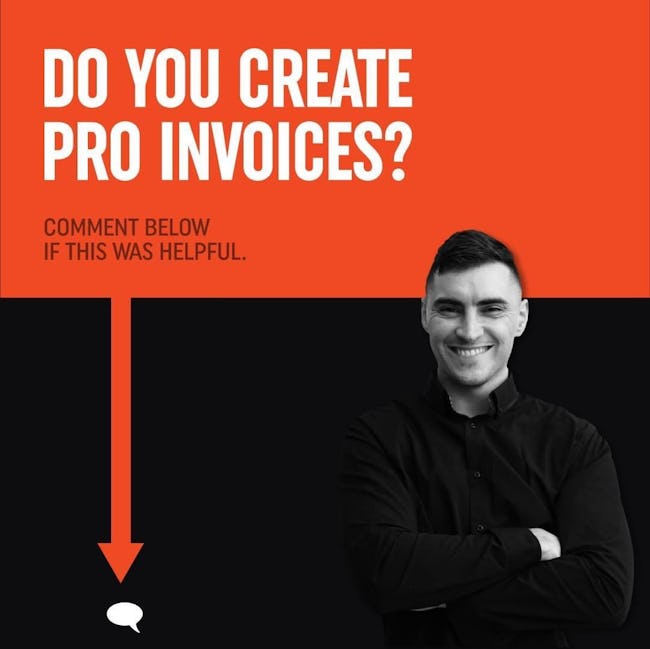 CLIENT INVOICES
WHAT SHOULD BE ON YOUR INVOICE FOR YOUR CLIENTS?
KEEP YOUR TEMPLATE BRANDED. USE YOUR COLOURS, LOGO AND ANY OTHER IDENTITY.
KEEP THINGS SIMPLE. LAY IT OUT IN EACH LINE ITEM, KEEP DESCRIPTIONS CLEAR.
IF CLIENTS HAVE NOT PAID INVOICE, WITHIN A DUE DATE YOU HAVE THE RIGHT TO CHANGE IT.
INVEST IN SOFTWARE TO SAVE TIME INSTEAD OF DOING IT MANUALLY.
INVOICE BONUS TIPS
- ALWAYS TAKE DEPOSIT UPFRONT AT LEAST 33% OR 50%.
- KEEP IT 1-2 PAGES NO LONGER
- MAKE IT LOOK PROFESSIONAL
- USE BRAND COLOURS
- SAVE A HIGH-RES PDF COPY
- USE WHITE SPACE AND A NICE LAYOUT.
More booklets by Jeremy Mura
More Design booklets
Your recently viewed booklets
See all booklets