Booklet
Client Funnel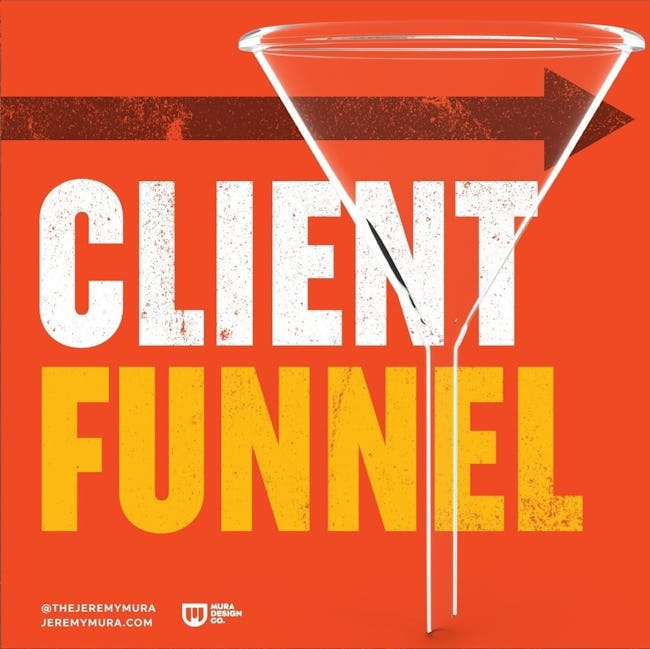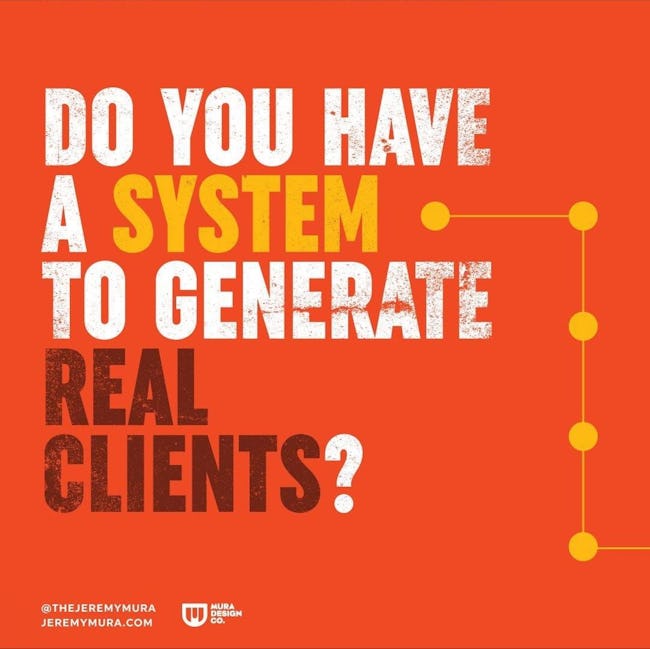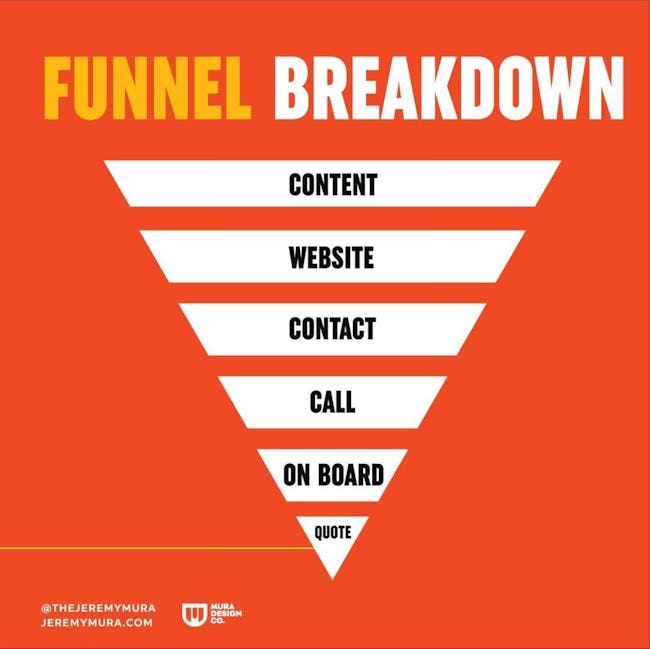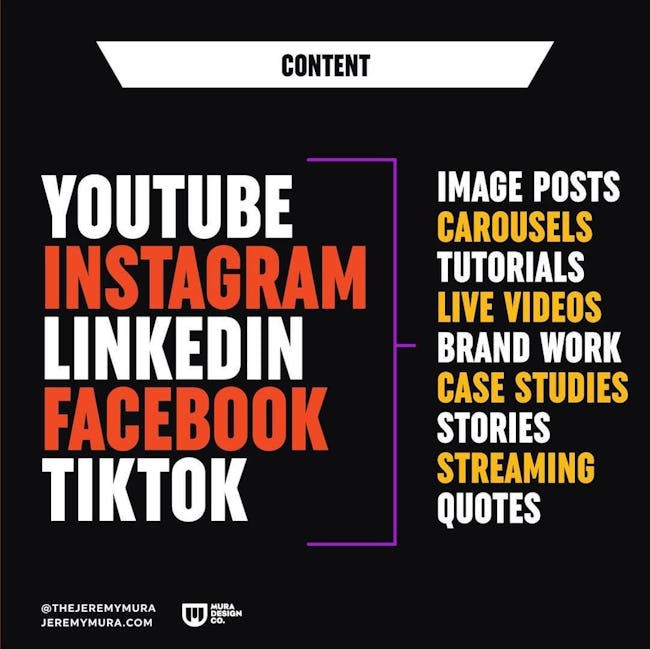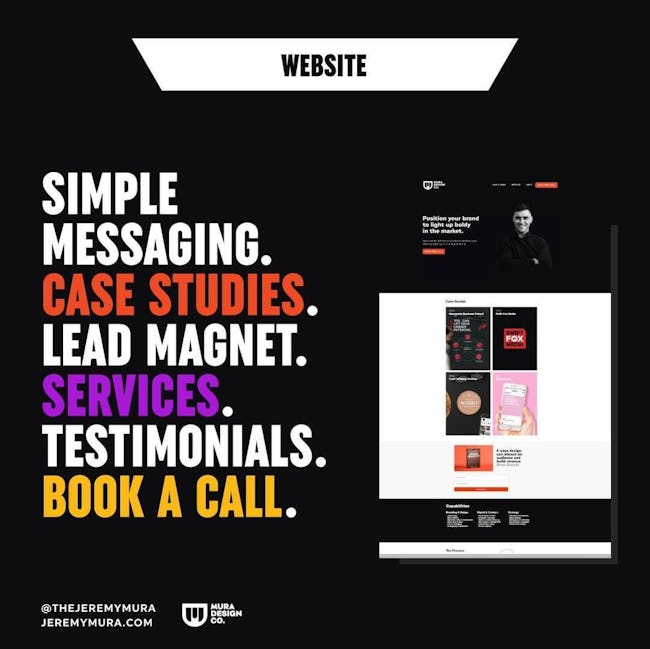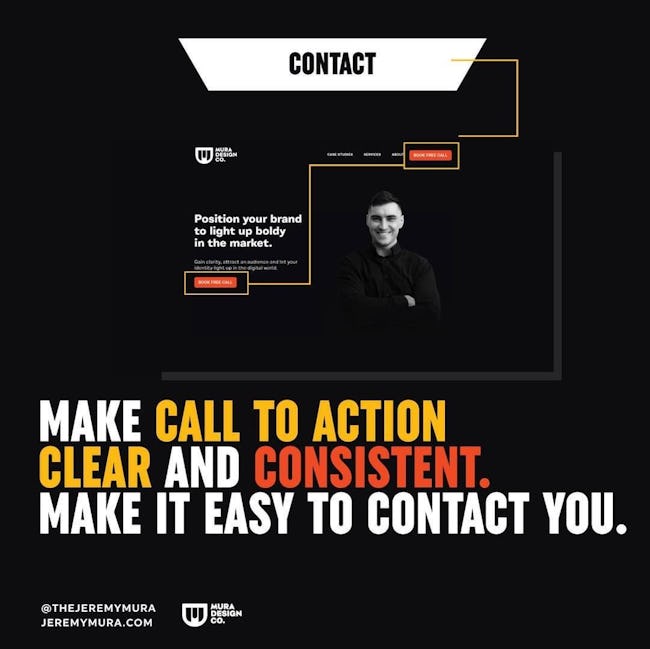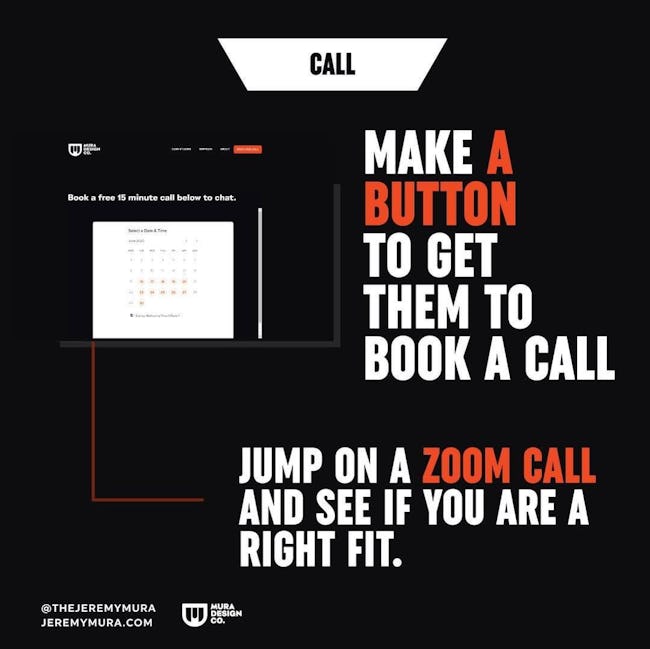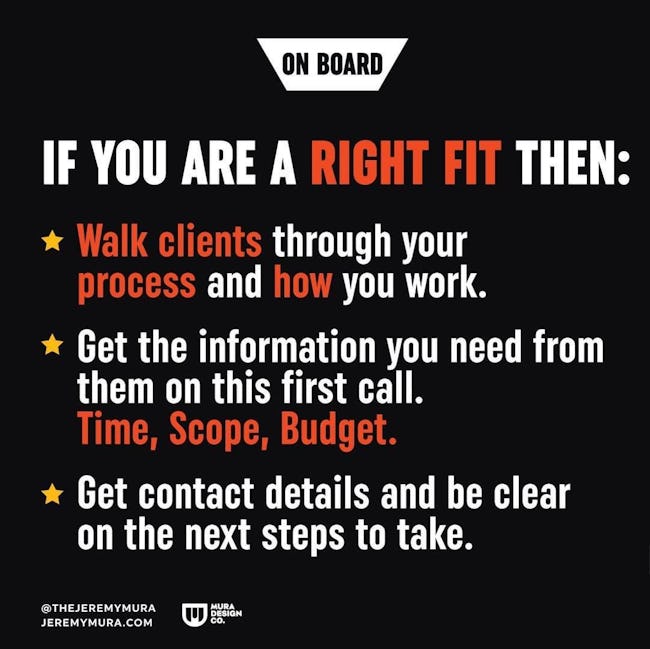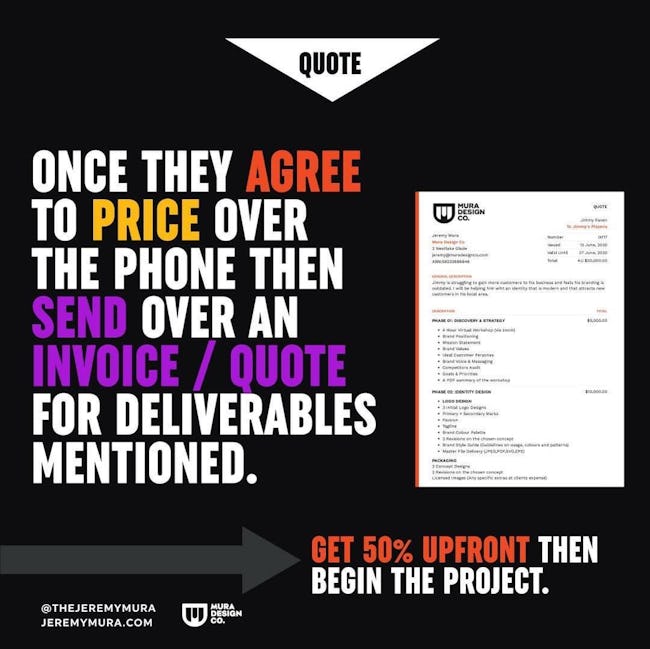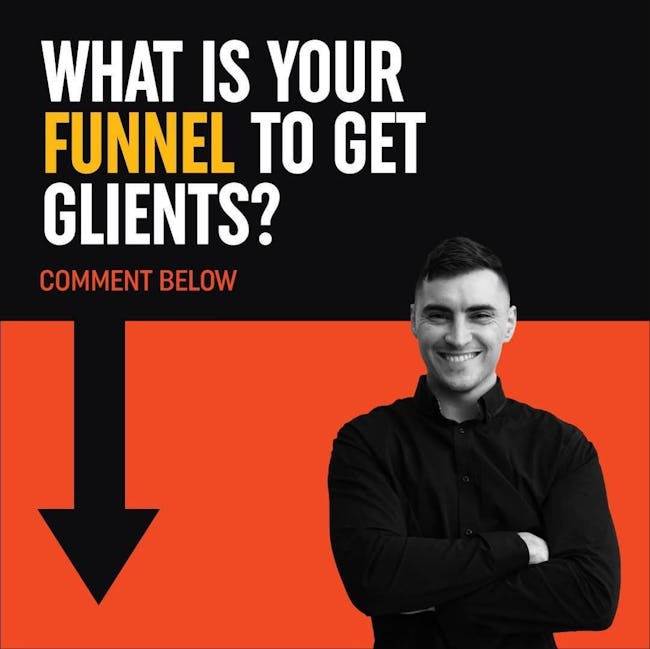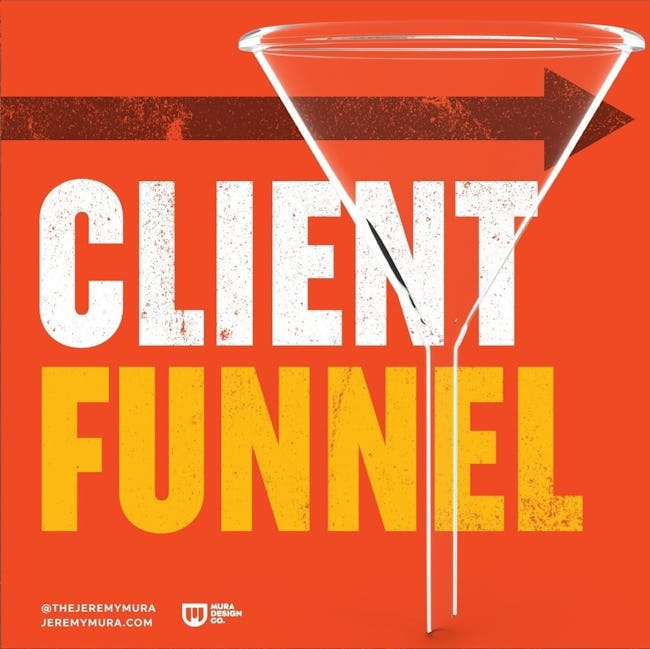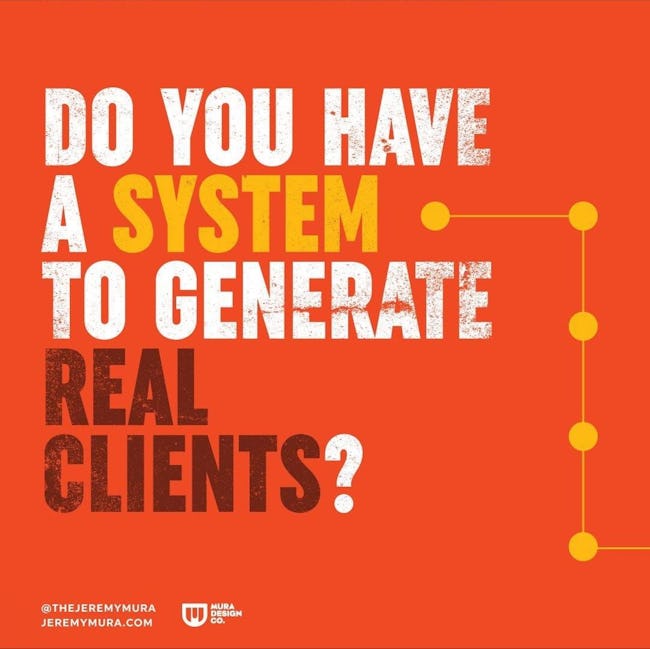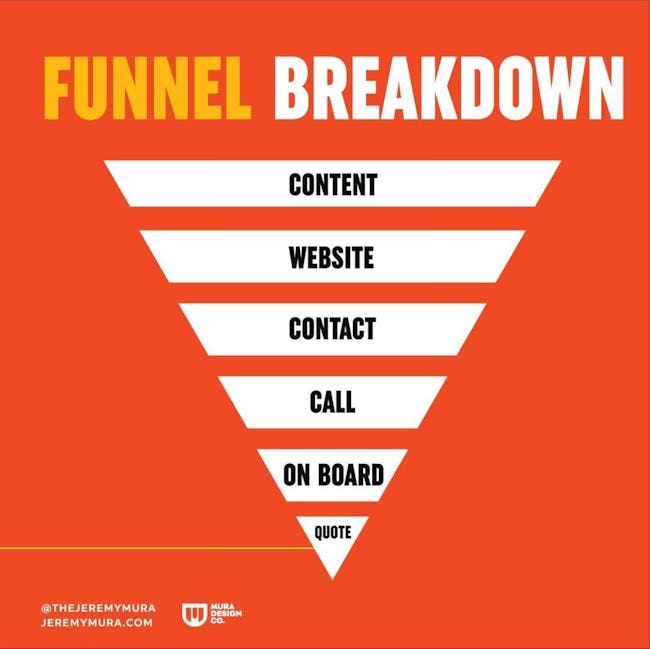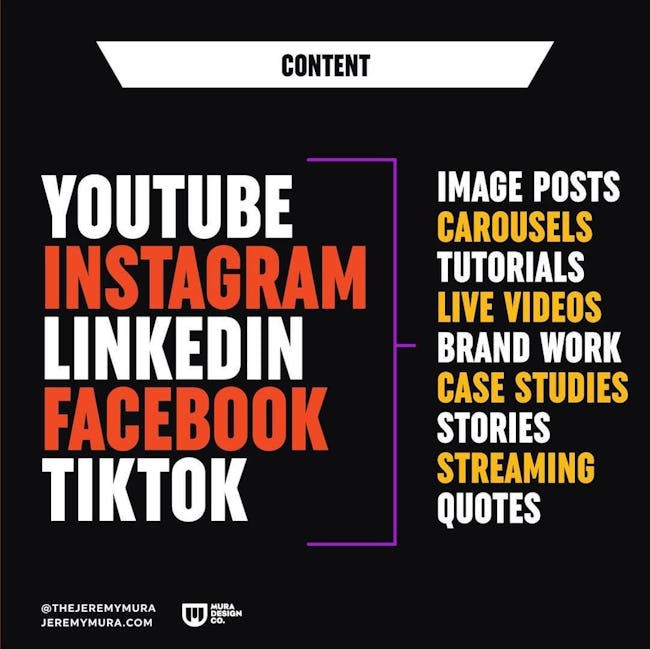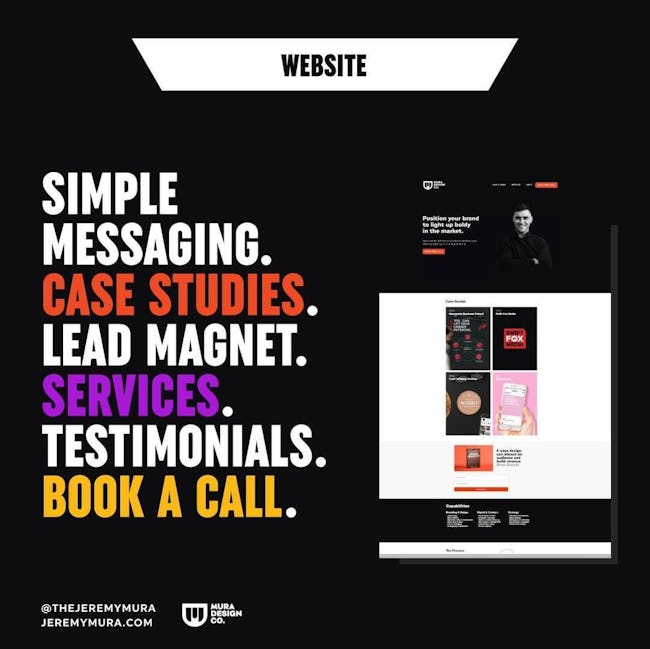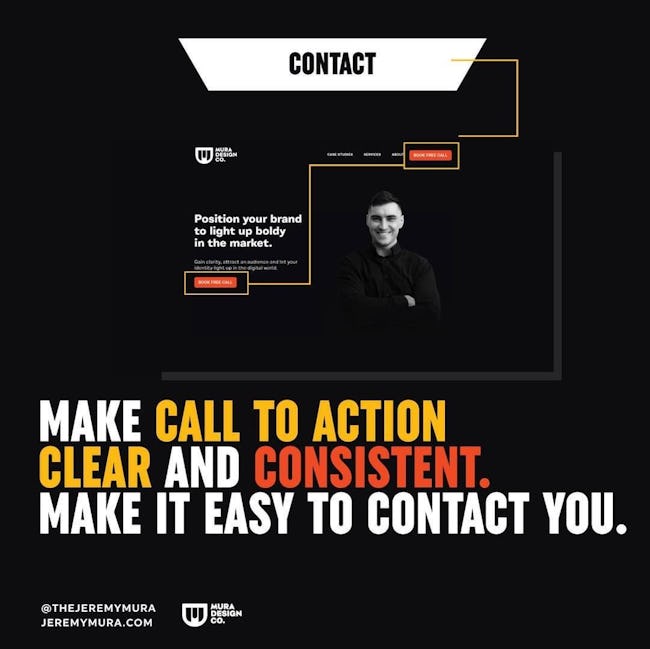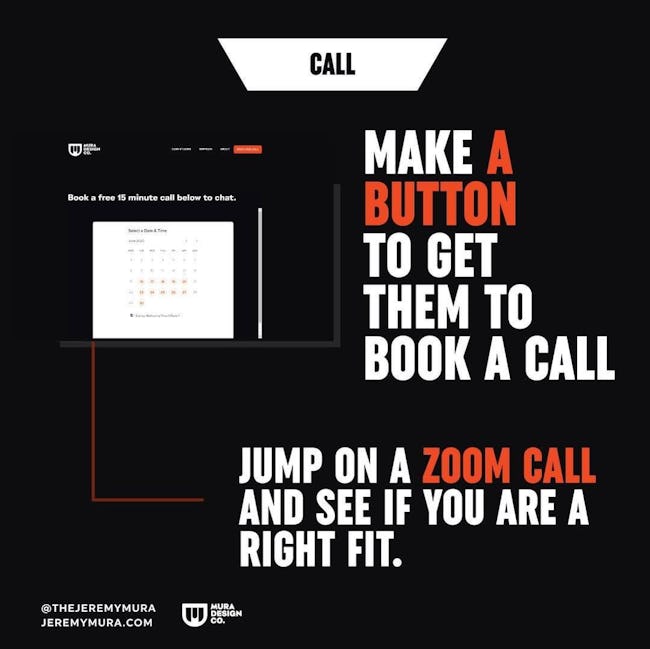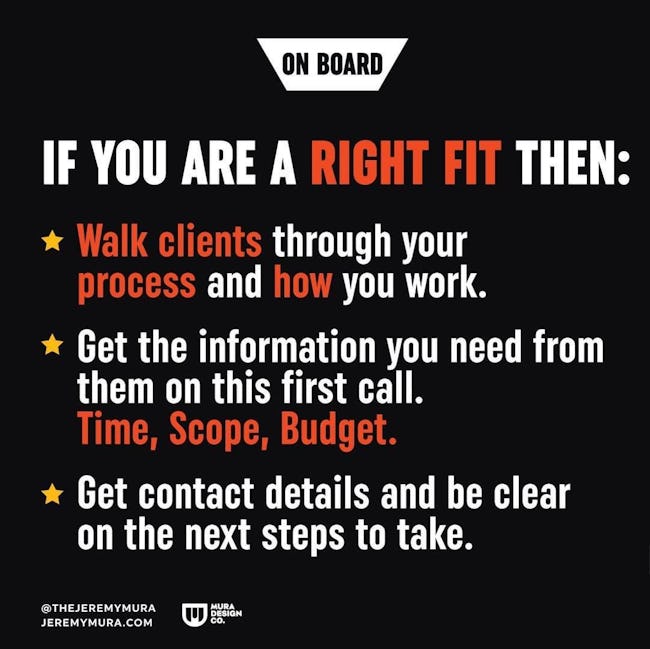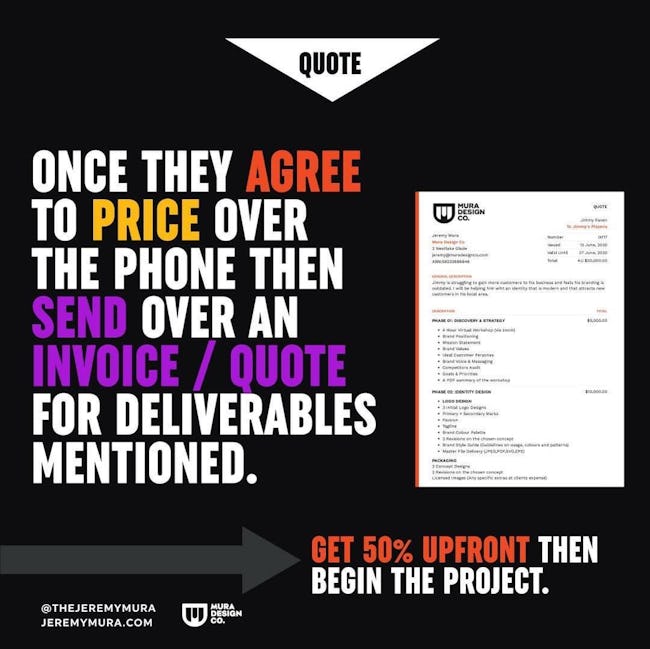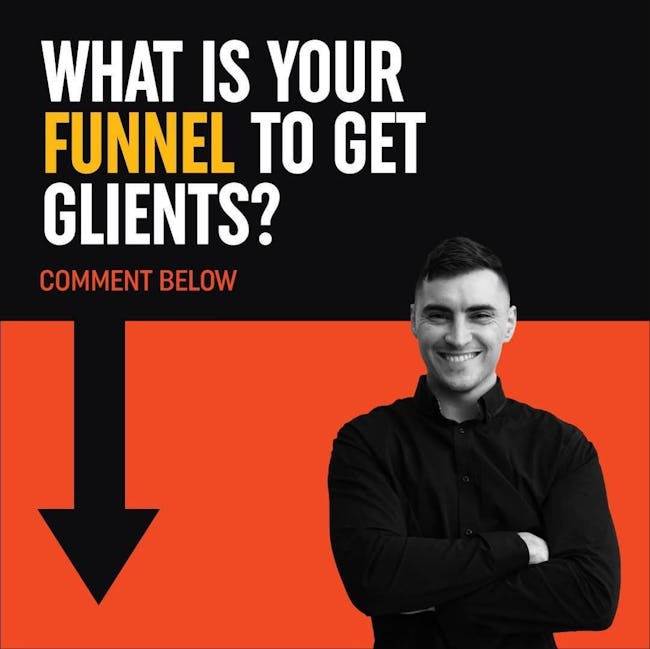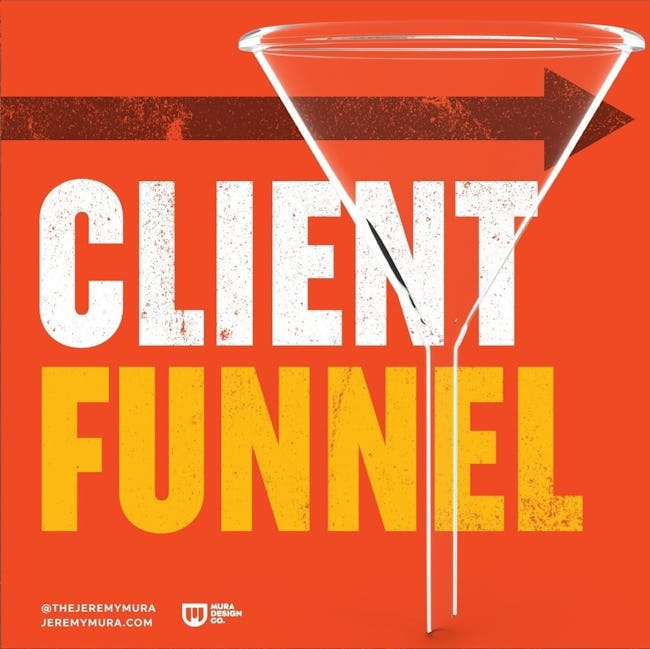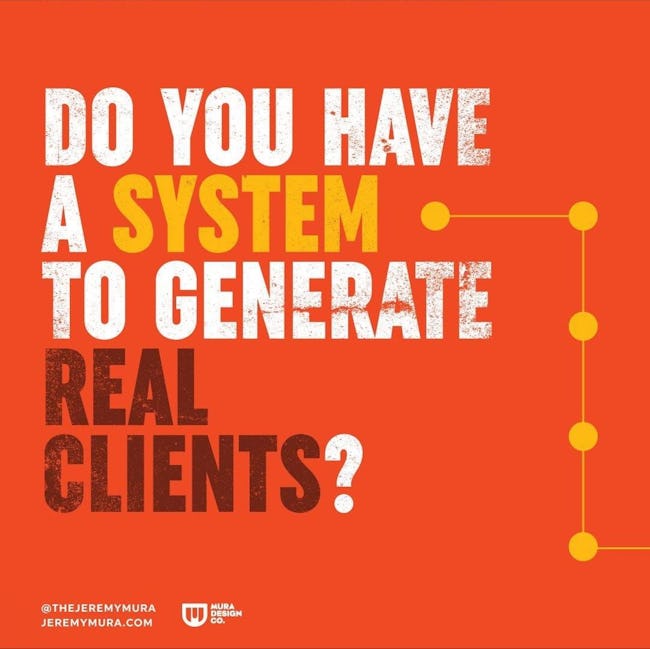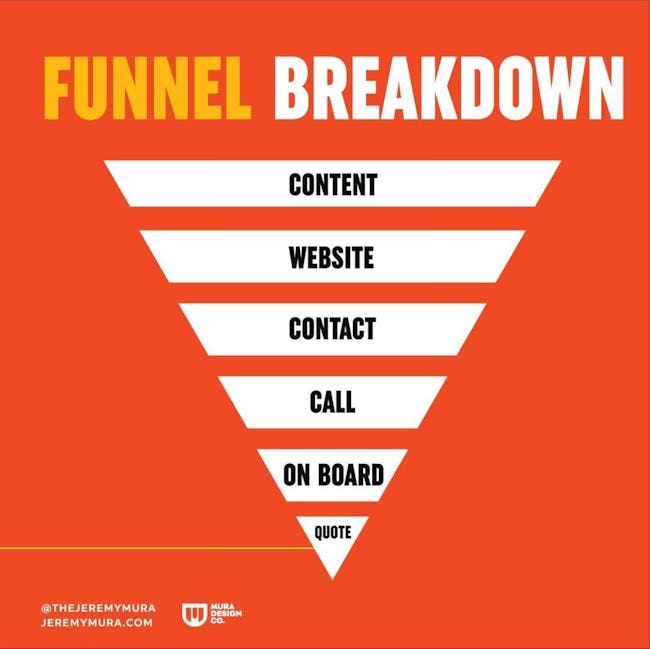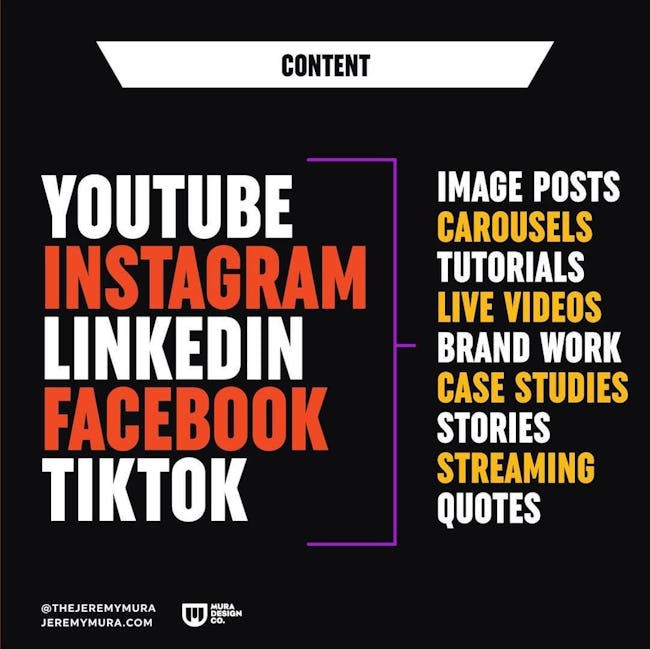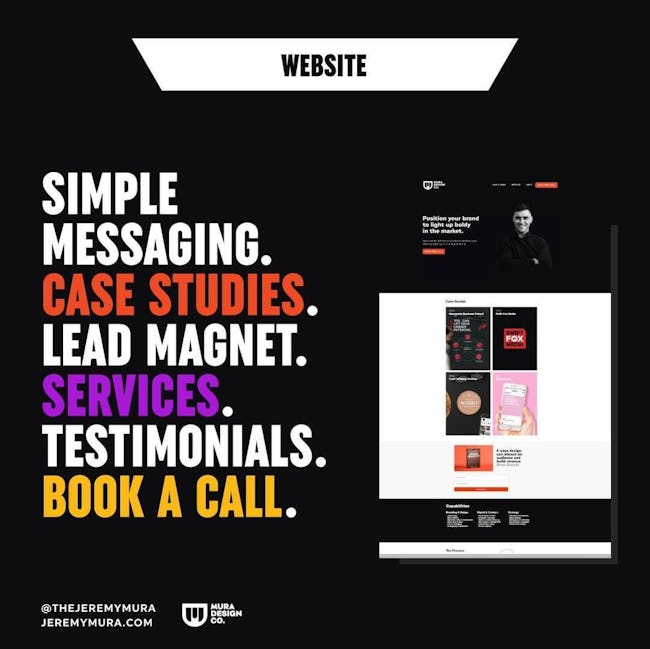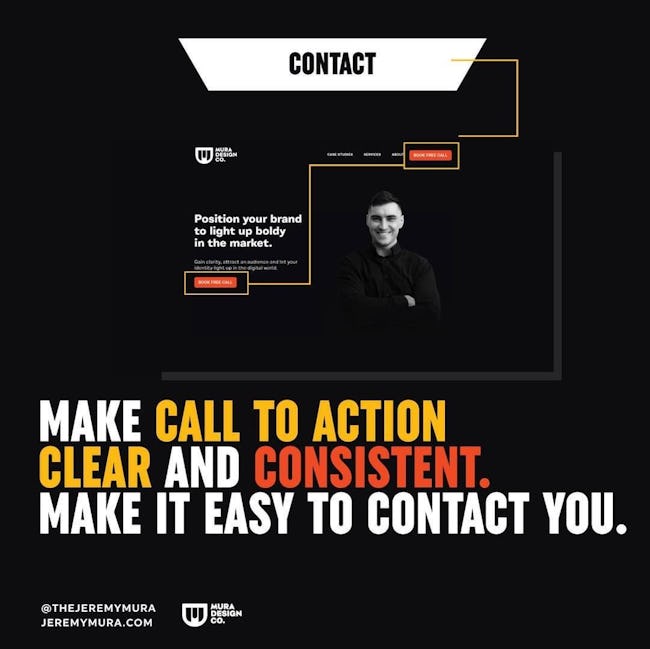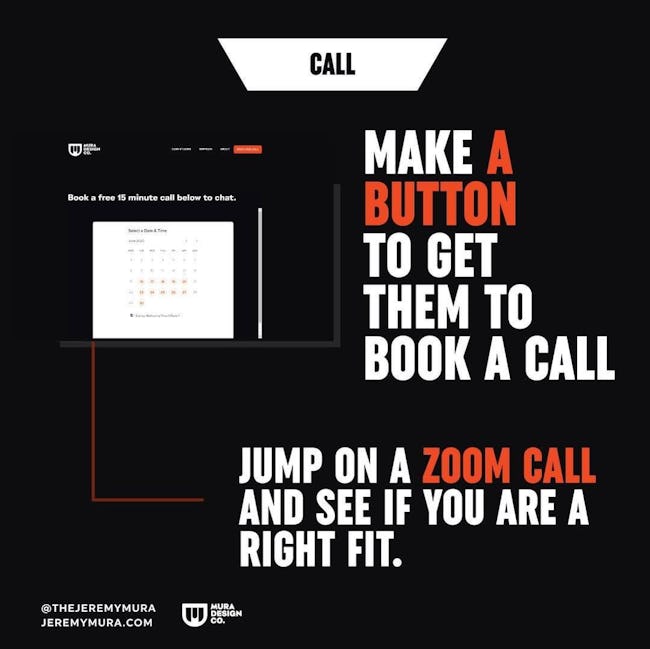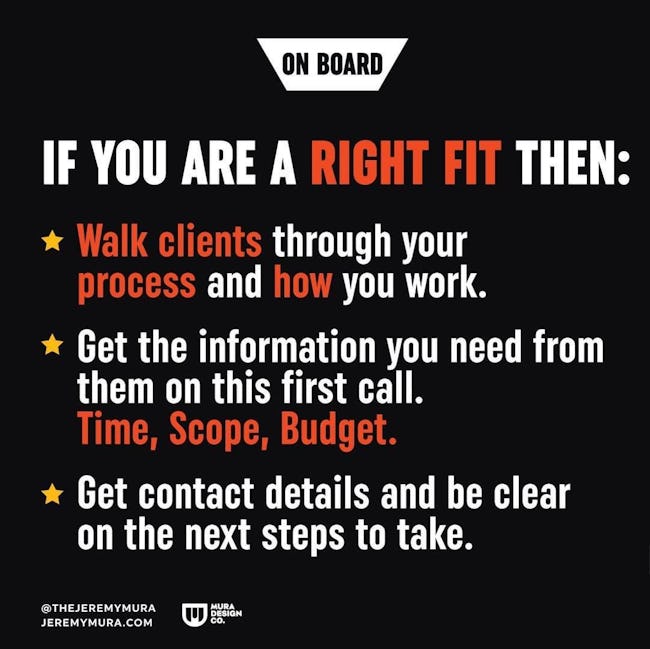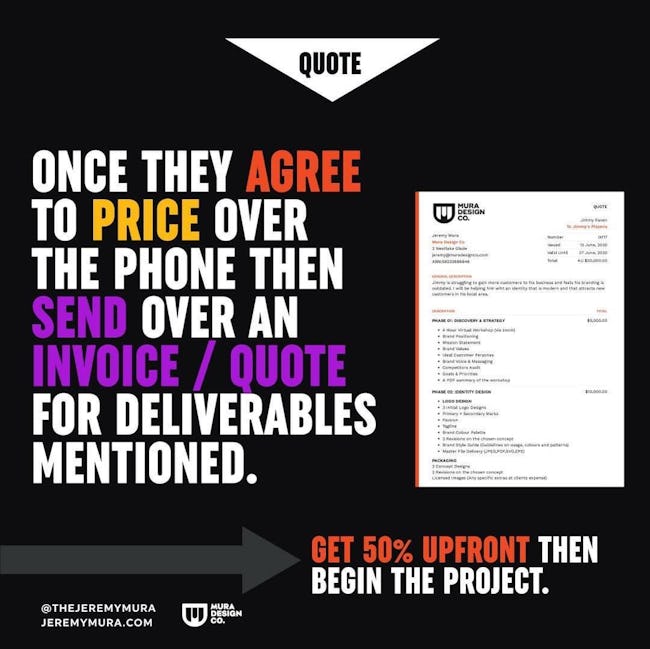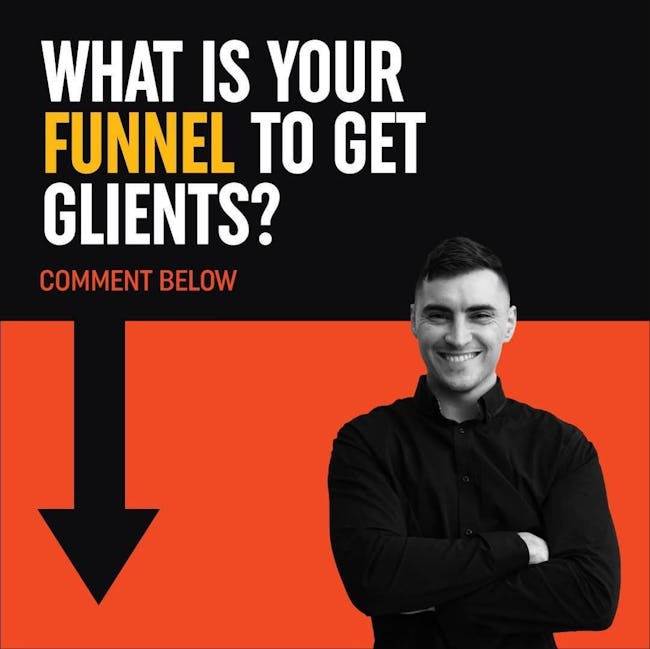 Client Funnel
DO YOU HAVE A SYSTEM TO GENERATE REAL CLIENTS?
FUNNEL BREAKDOWN
CONTENT
WEBSITE
CONTACT
CALL
ON BOARD
QUOTE
IMAGE POSTS CAROUSELS TUTORIALS LIVE VIDEOS BRAND WORK CASE STUDIES STORIES STREAMING QUOTES
YOUTUBE
INSTAGRAM
LINKED IN
FACEBOOK
TIKTOK
SIMPLE MESSAGING.
CASE STUDIES.
LEAD MAGNET.
SERVICES.
TESTIMONIALS.
BOOK A CALL.
MAKE CALL TO ACTION CLEAR AND CONSISTENT. MAKE IT EASY TO CONTACT YOU.
MAKE A BUTTON TO GET THEM TO BOOK A CALL
JUMP ON A ZOOM CALL AND SEE IF YOU ARE A RIGHT FIT
IF YOU ARE A RIGHT FIT THEN:
• Walk clients through your process and how you work.
• Get the information you need from them on this first call. Time, Scope, Budget.
• Get contact details and be clear on the next steps to take.
ONCE THEY AGREE TO PRICE OVER THE PHONE THEN SEND OVER AN INVOICE / QUOTE FOR DELIVERABLES MENTIONED.
More booklets by Jeremy Mura
More Design booklets
Your recently viewed booklets
See all booklets