Booklet
Characteristics of a Good Designer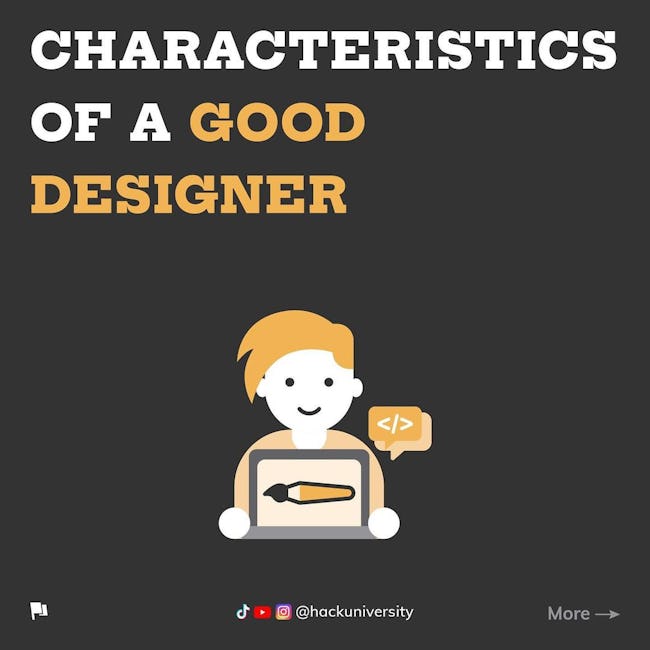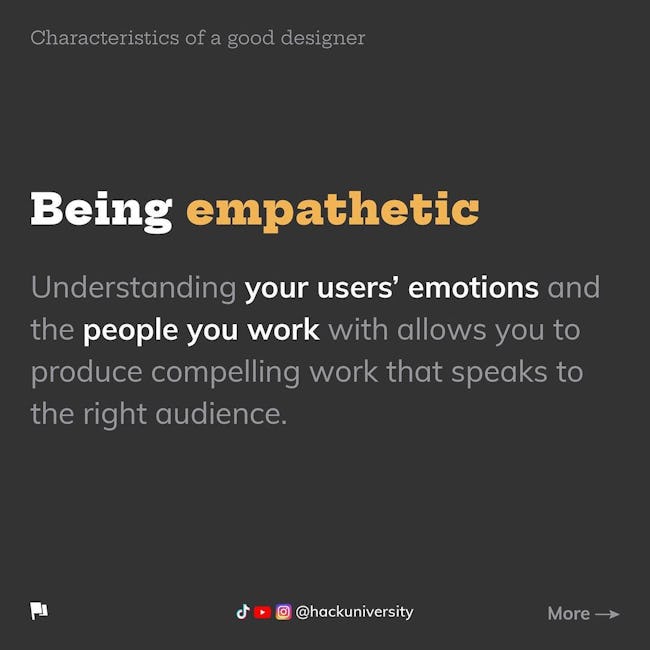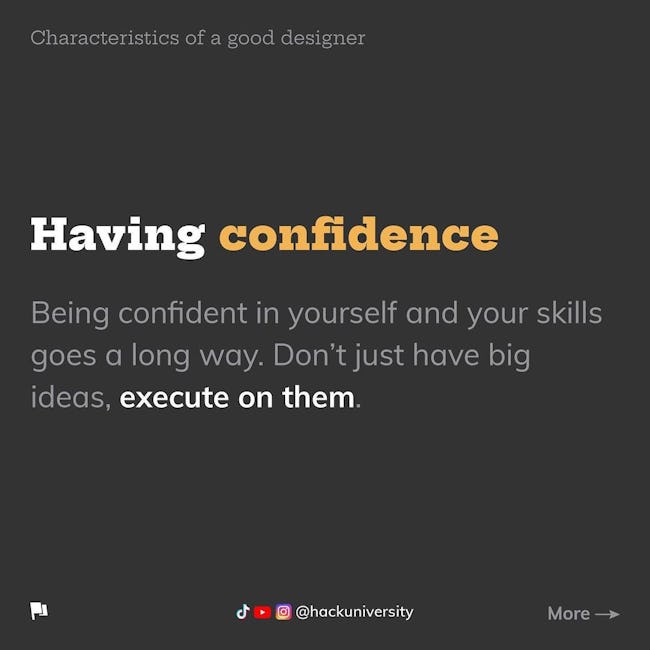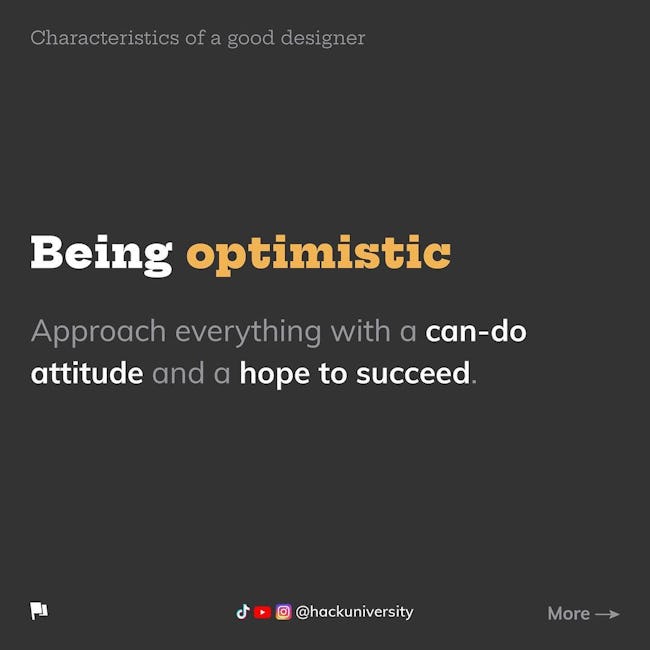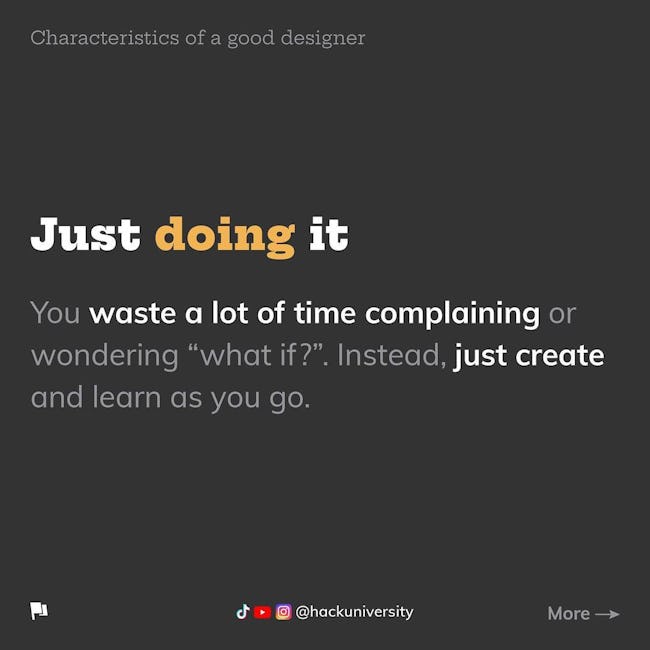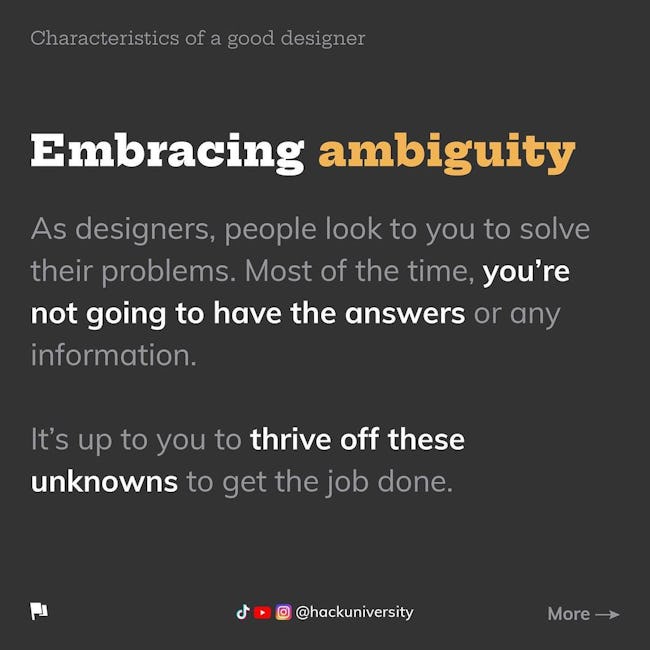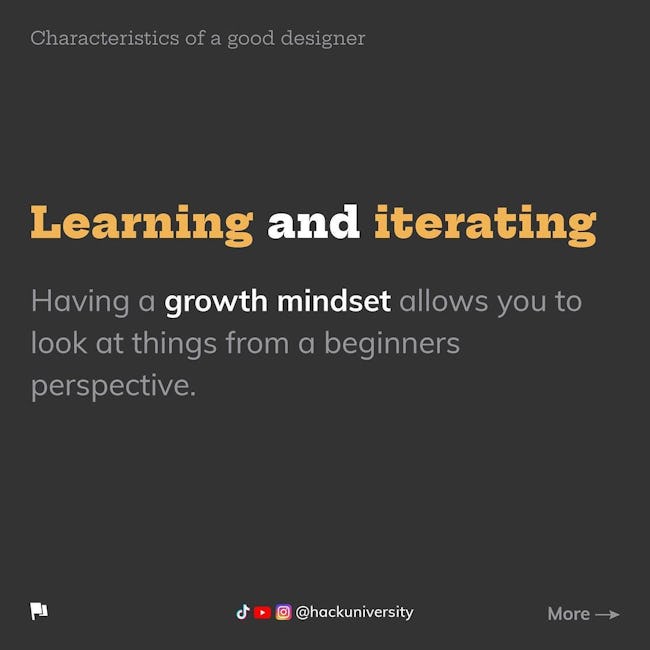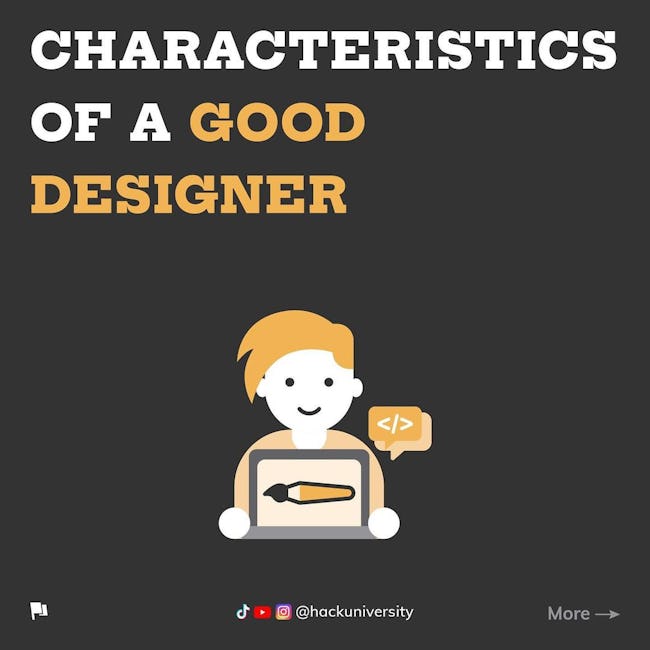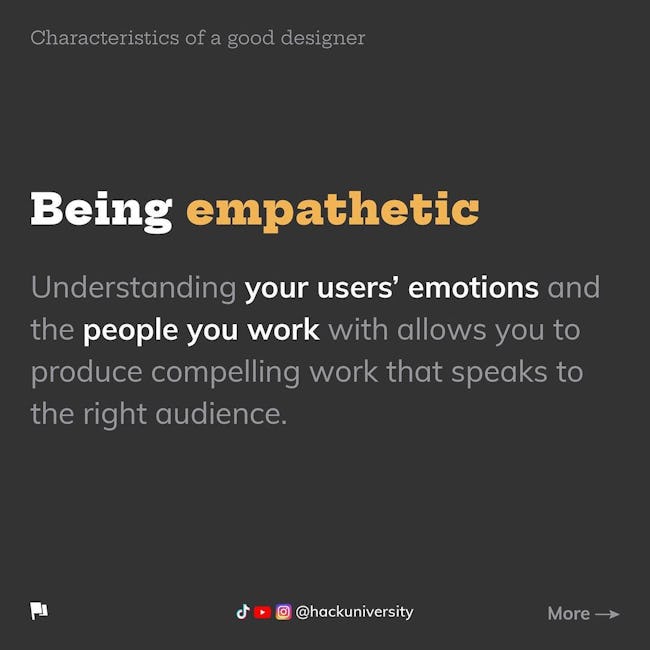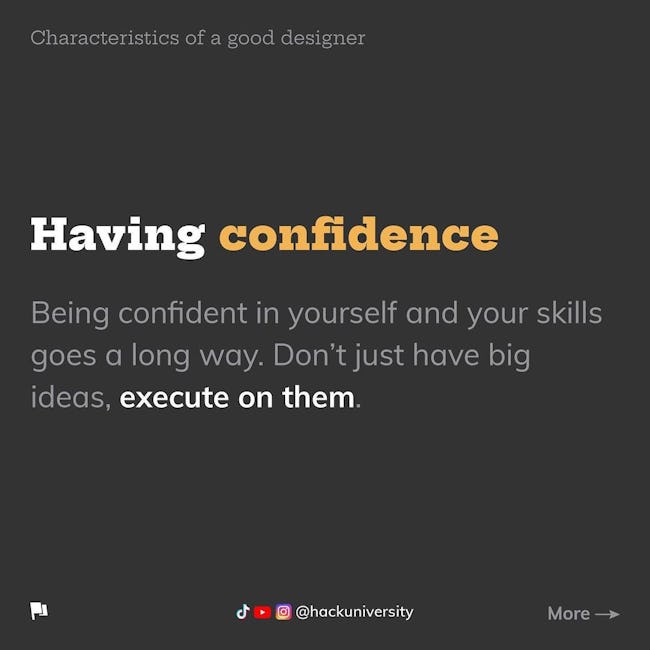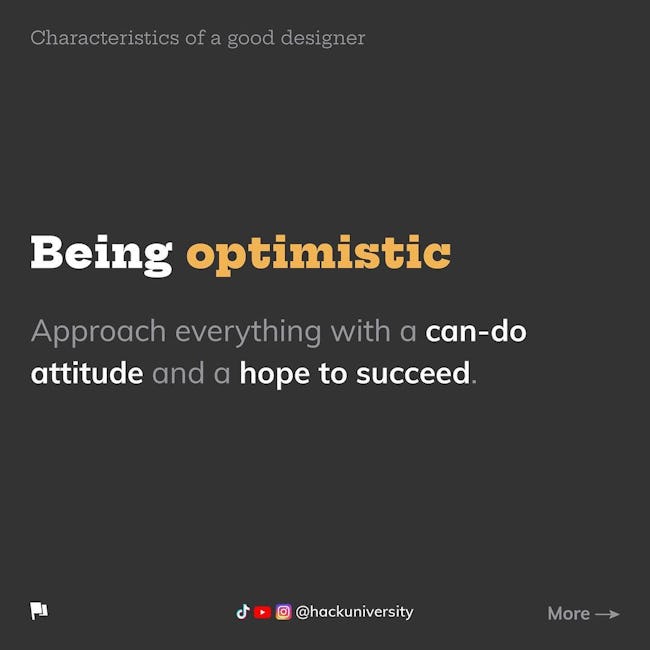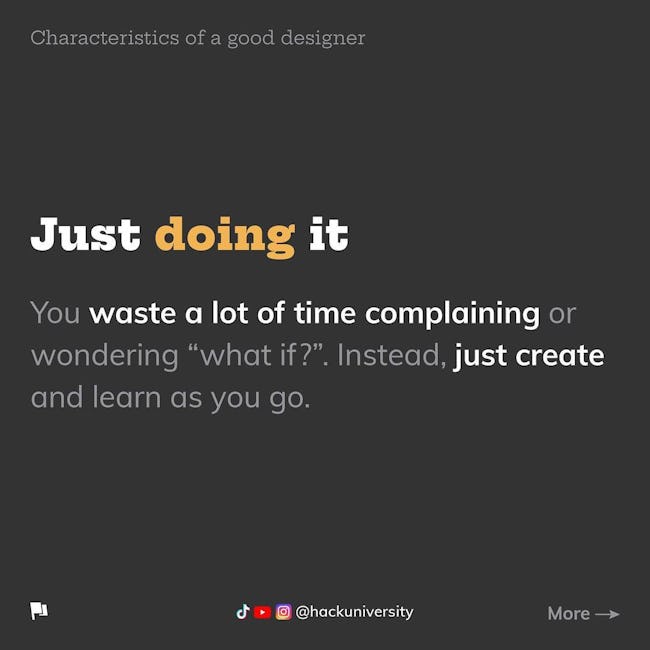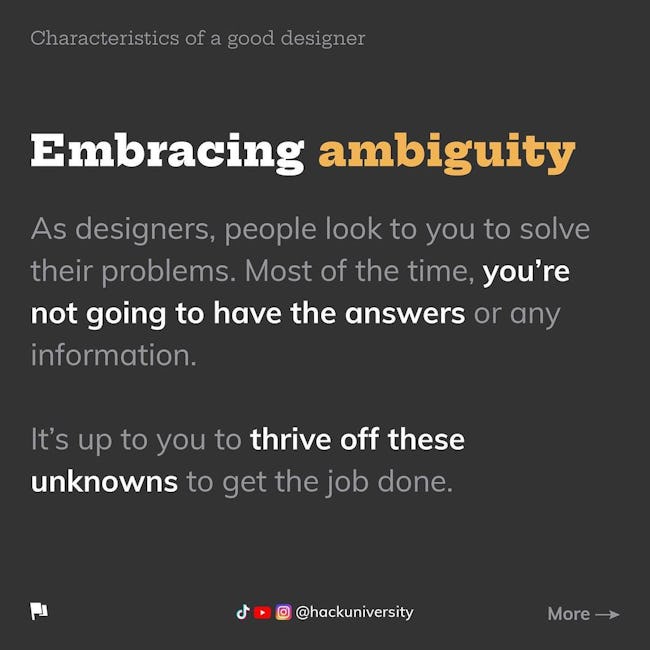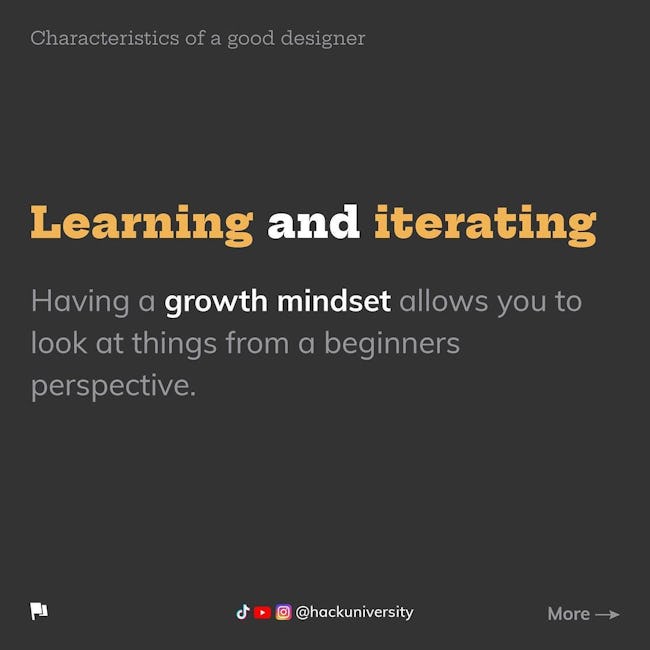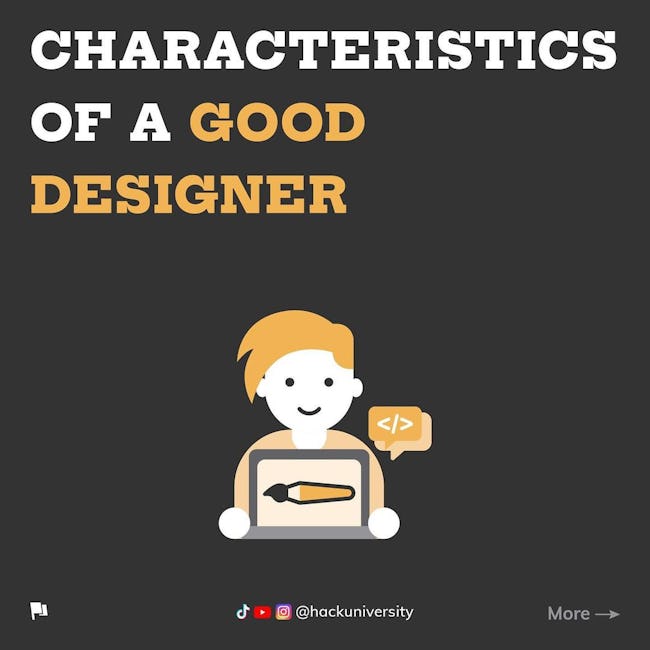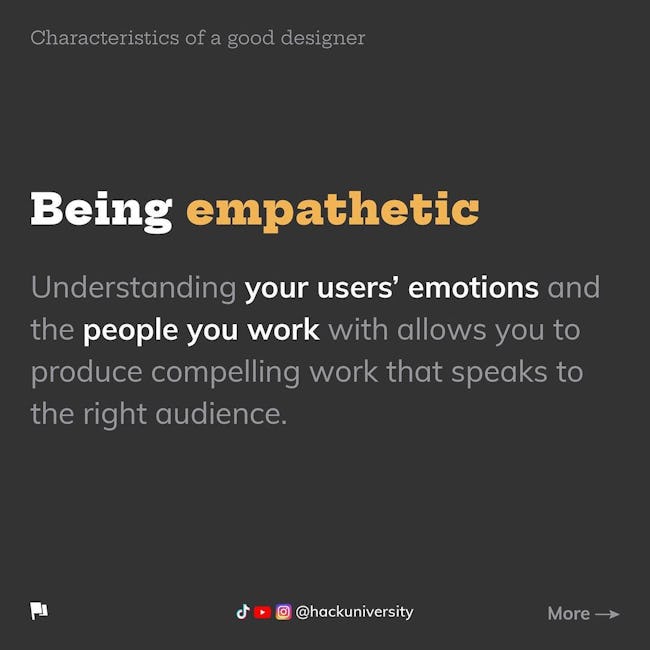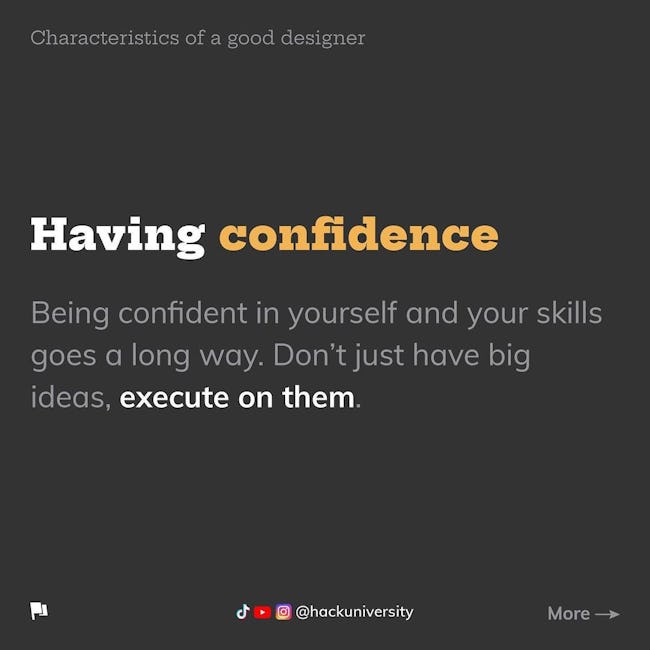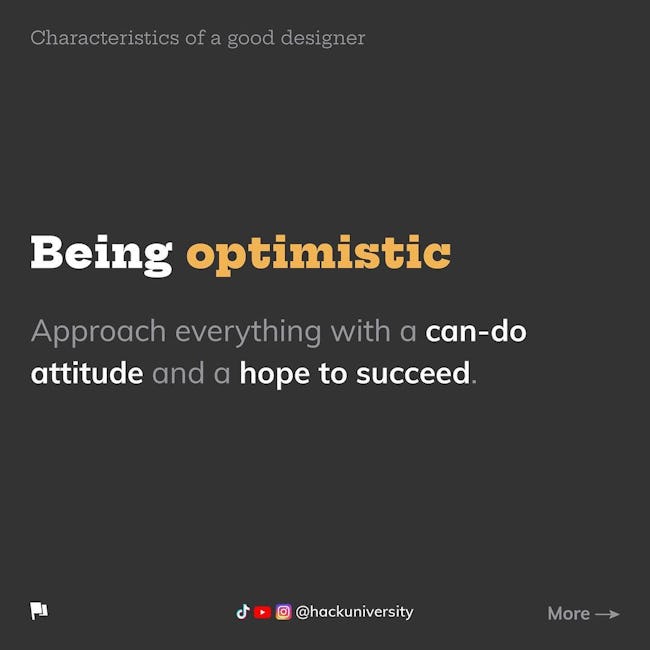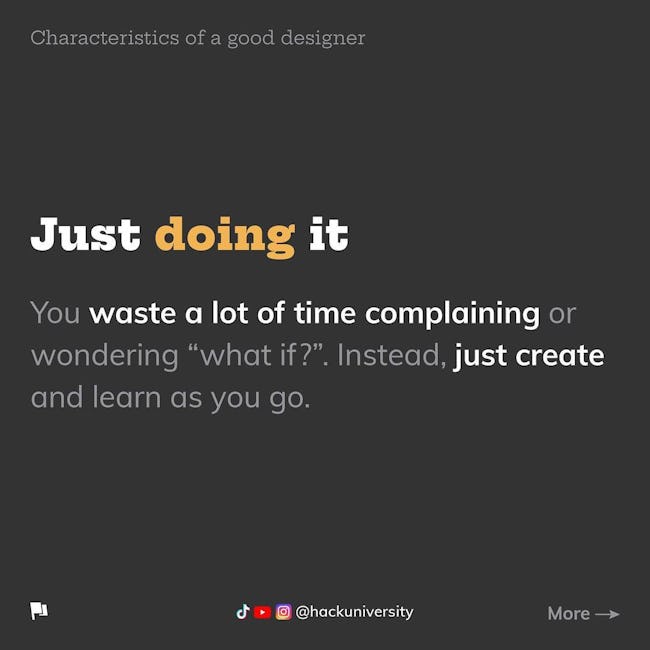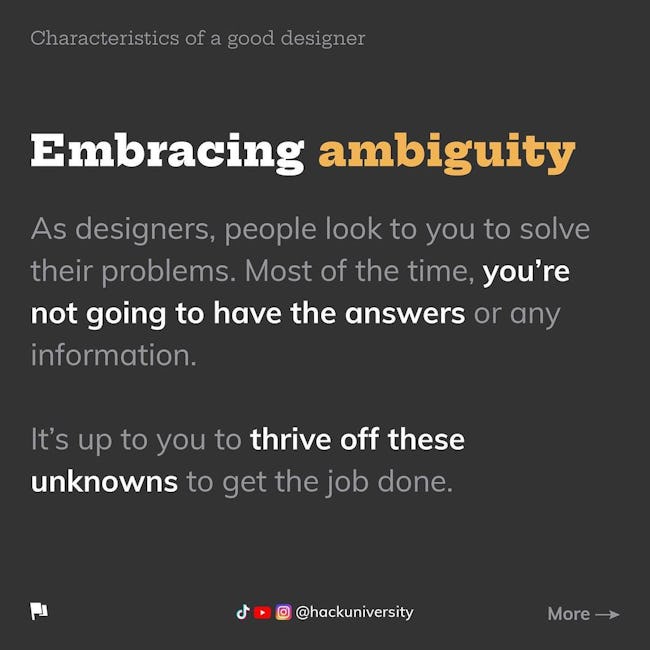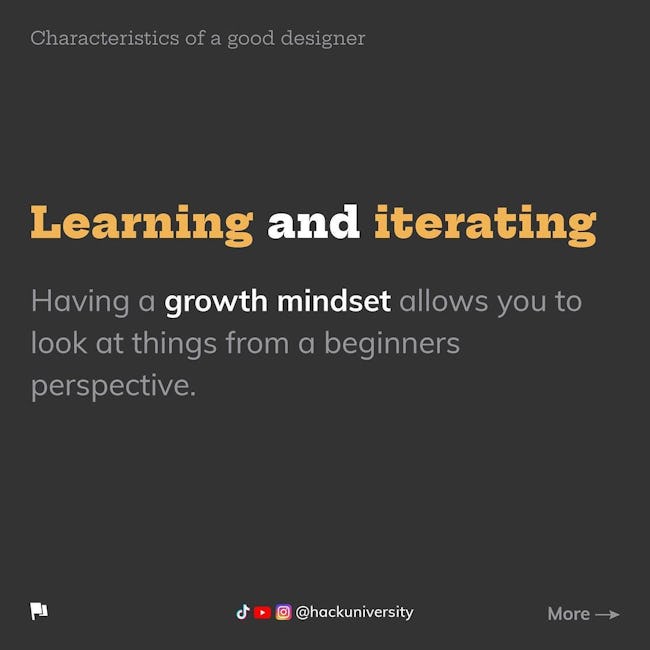 Characteristics of a good designer
1. Being empathetic
Understanding your users' emotions and the people you work with allows you to produce compelling work that speaks to the right audience.
2. Having confidence
Being confident in yourself and your skills goes a long way. Don't just have big ideas, execute in them.
3. Being optimistic
Approach everything with a can-do attitude and a hope to succeed.
4. Just doing it
You waste a lot time complaining or wondering "what if?". Instead, just create and learn as you go.
5. Embracing Ambiguity
As designers, people look to you to solve their problems. Most of the time, you're not going to have the answers or any information. It's up tp you to thrive off these unknowns to get the job done.
6. Learning and Iterating
Having a growth mindset allows you to look at thing form a beginners perspective.
More booklets by Hack University
More IT & Software booklets
Your recently viewed booklets
See all booklets