Booklet
Cart Page How To Increase Conversion Rates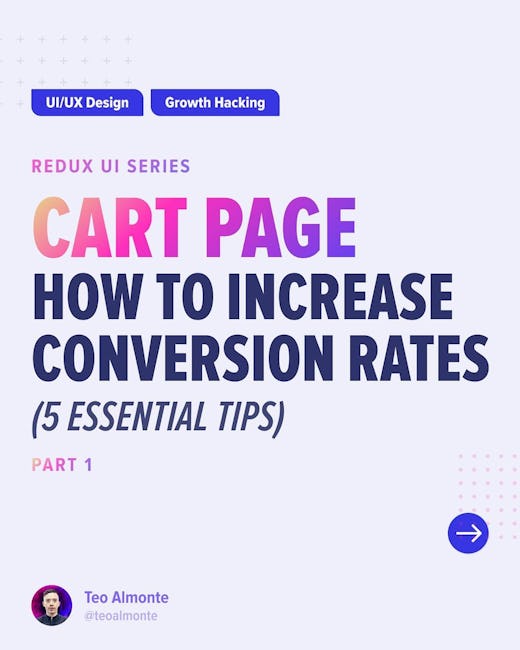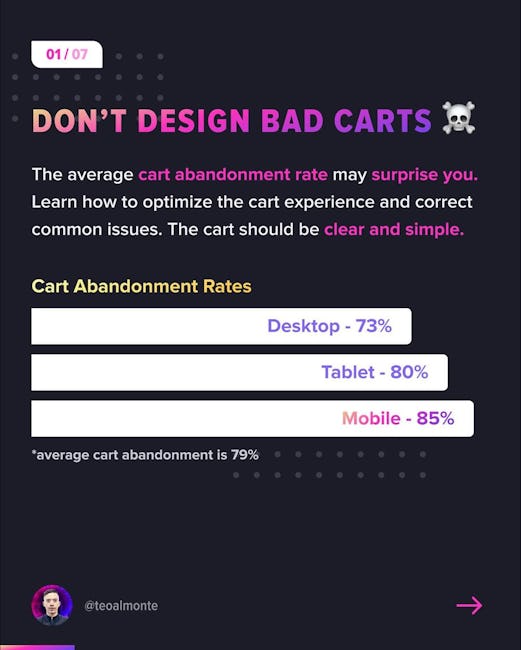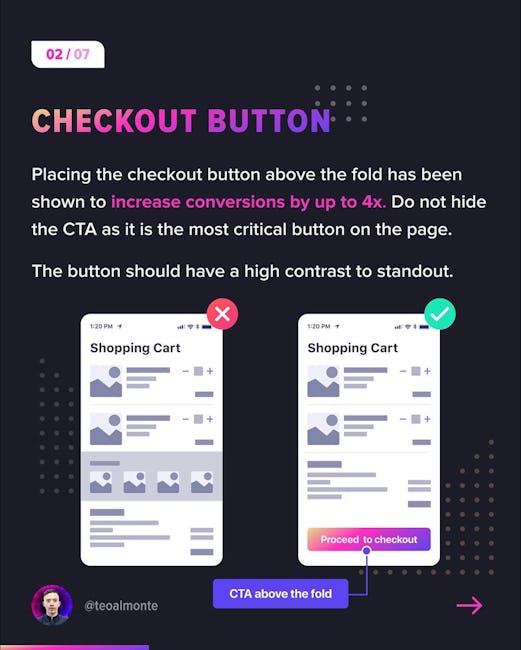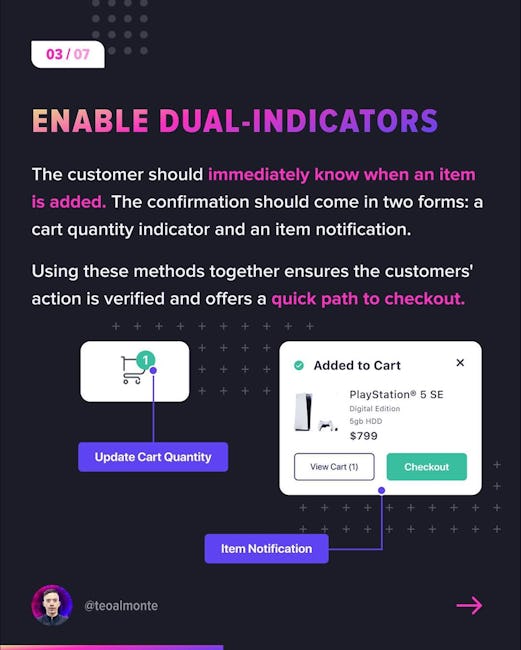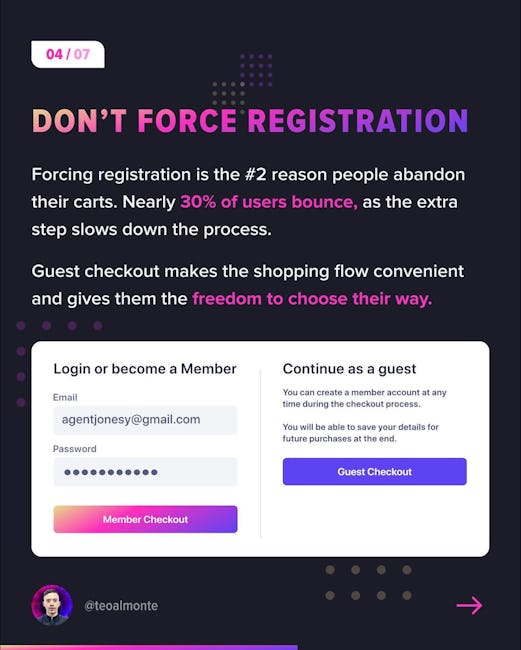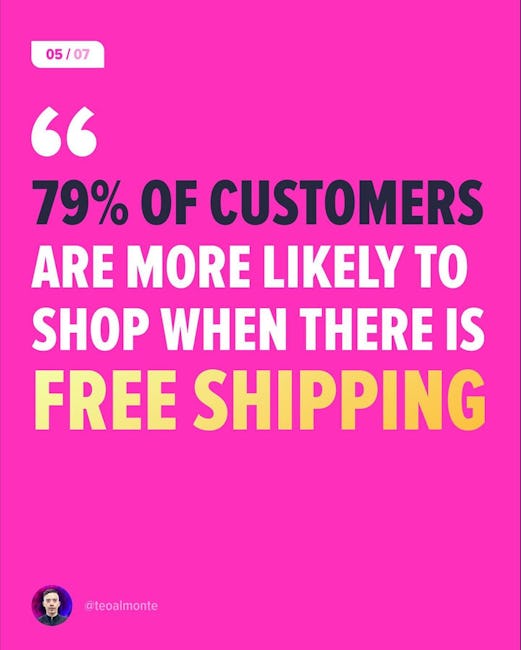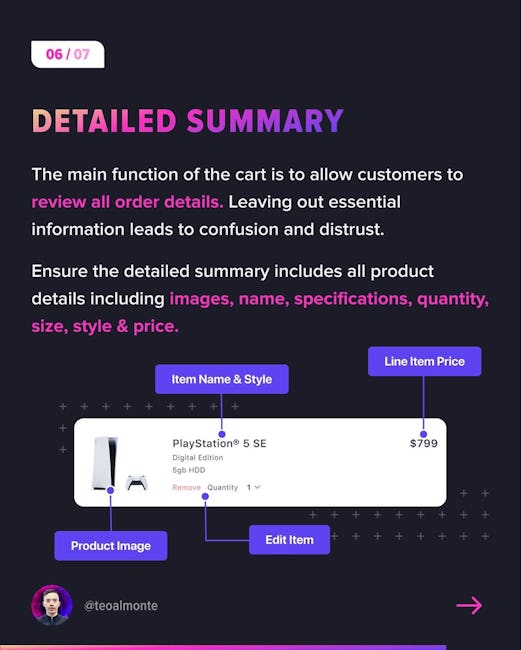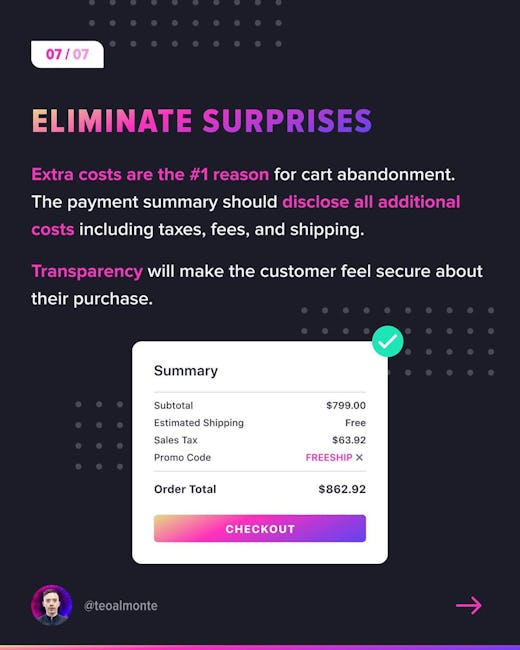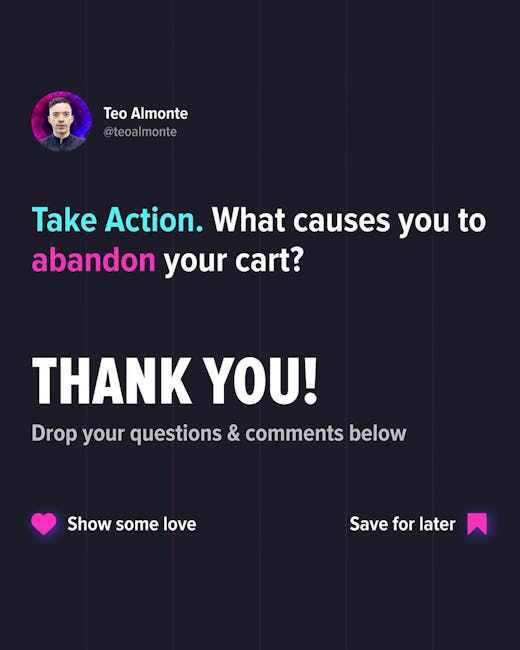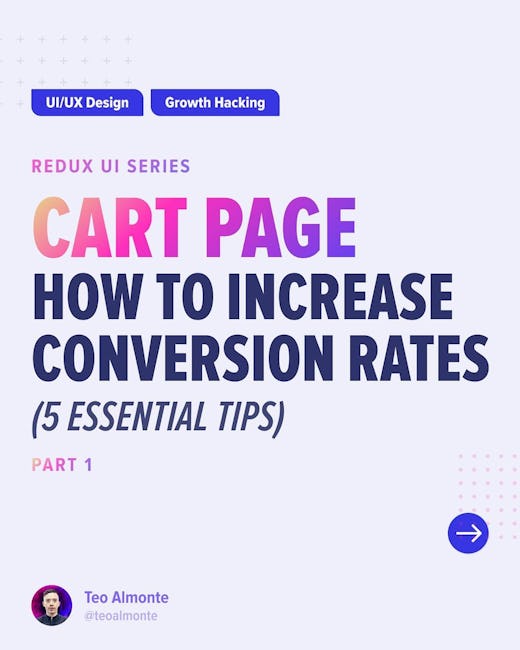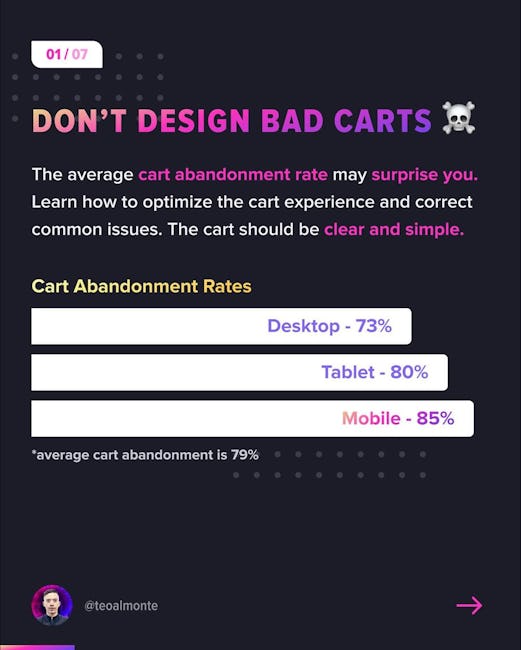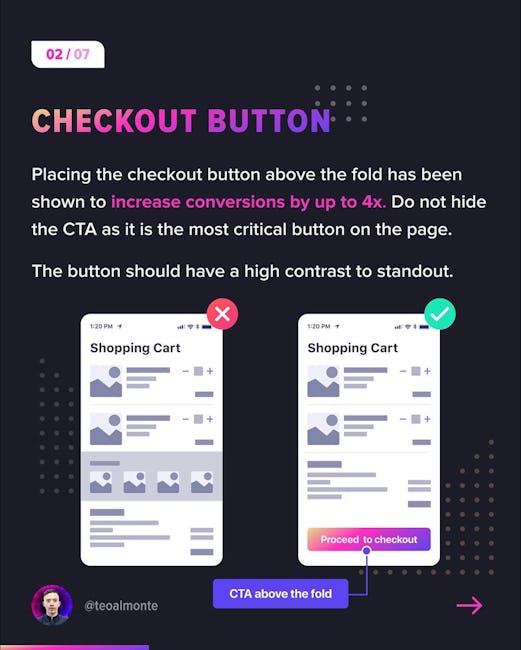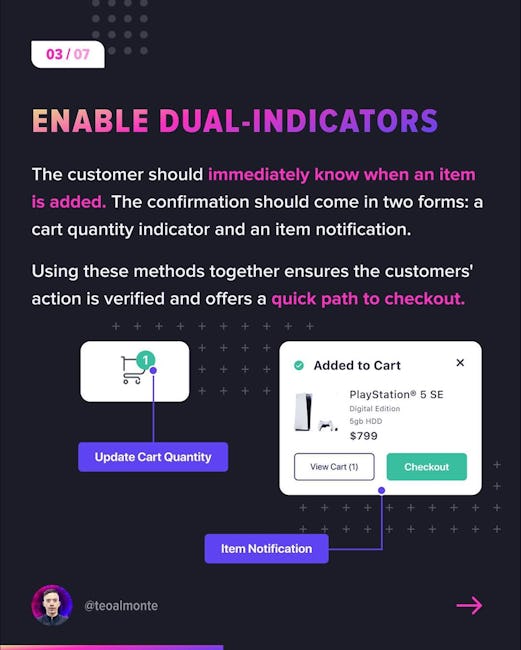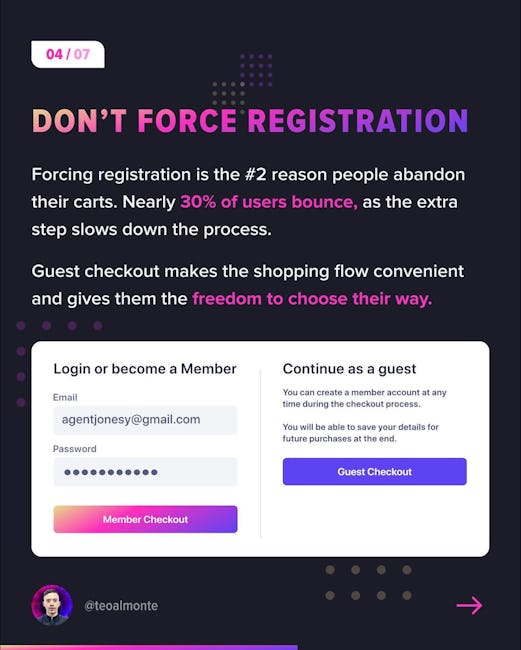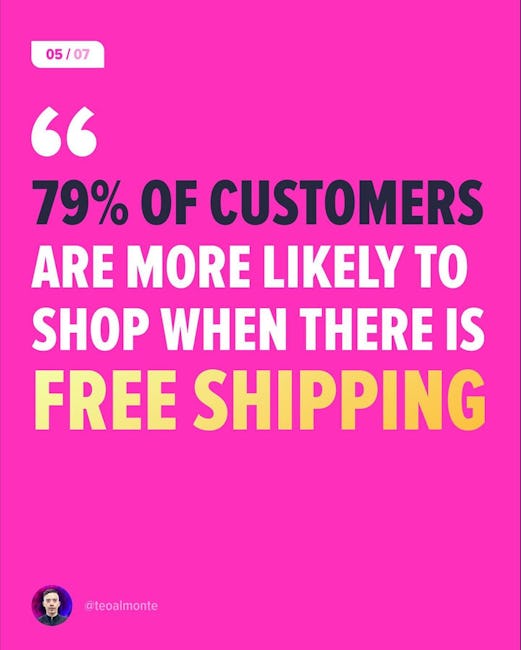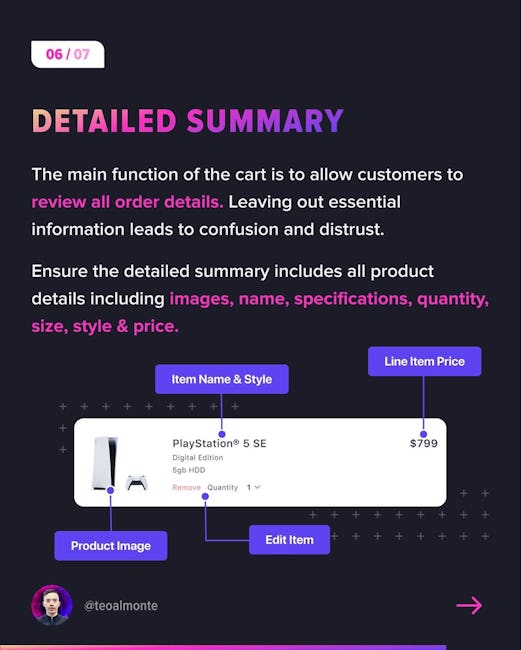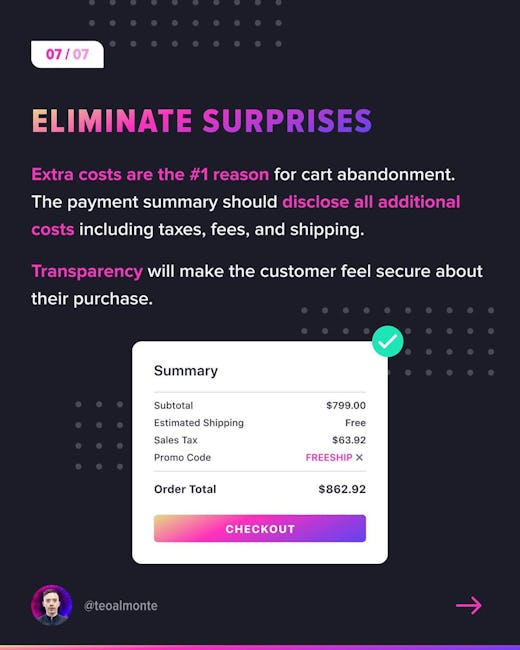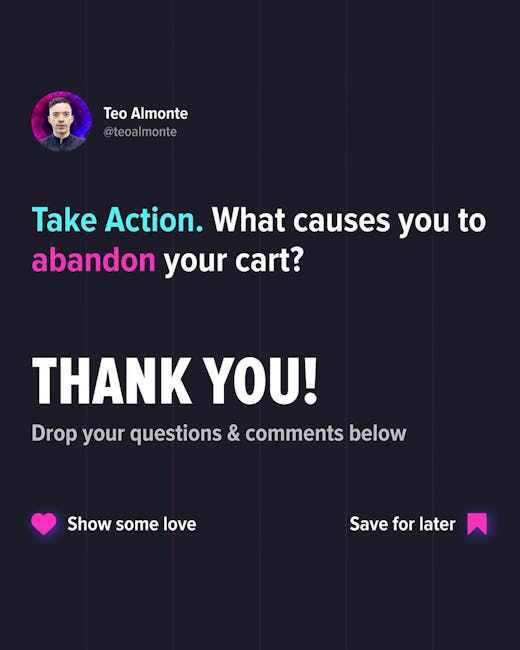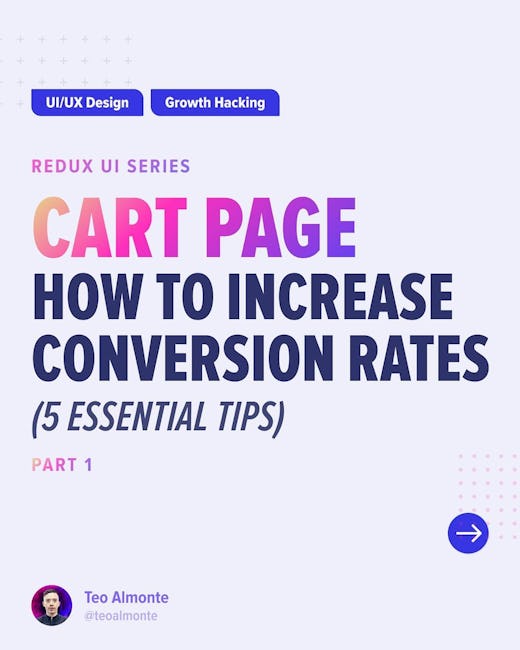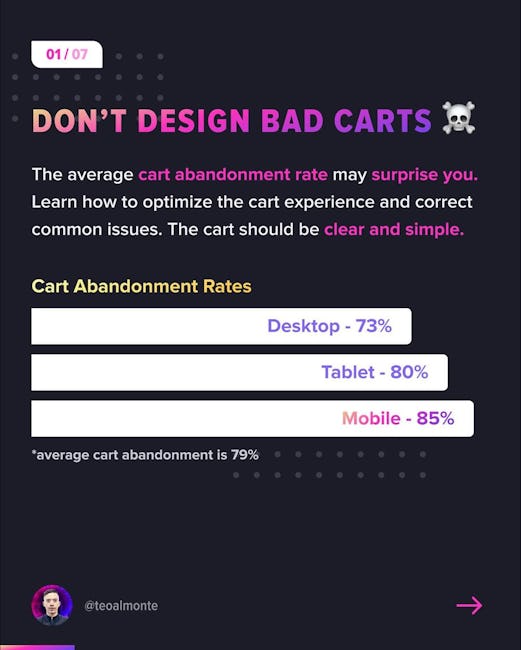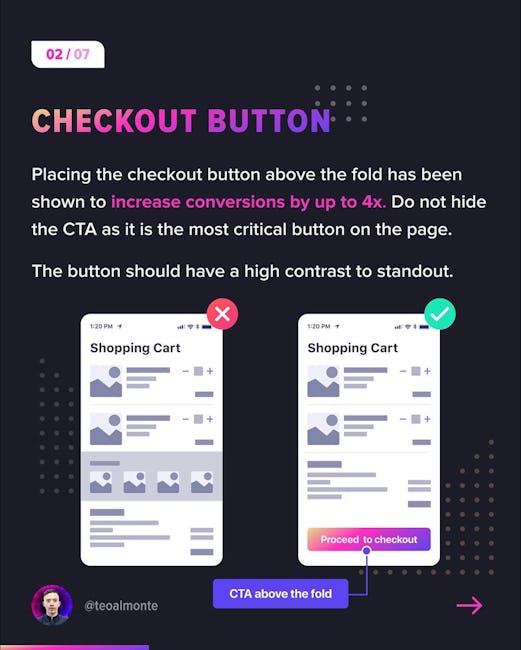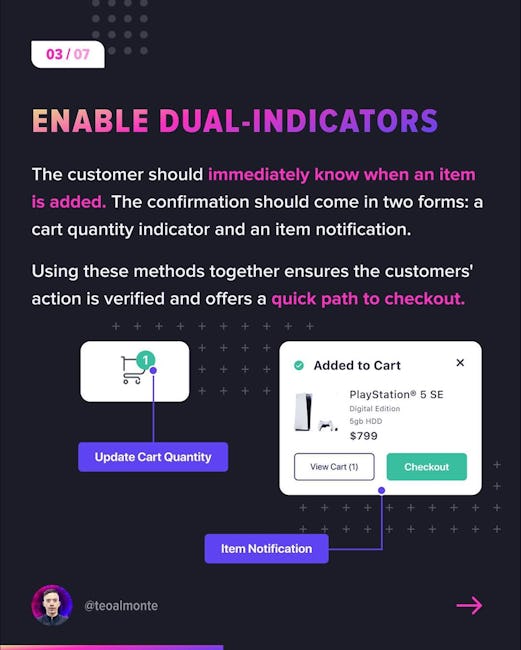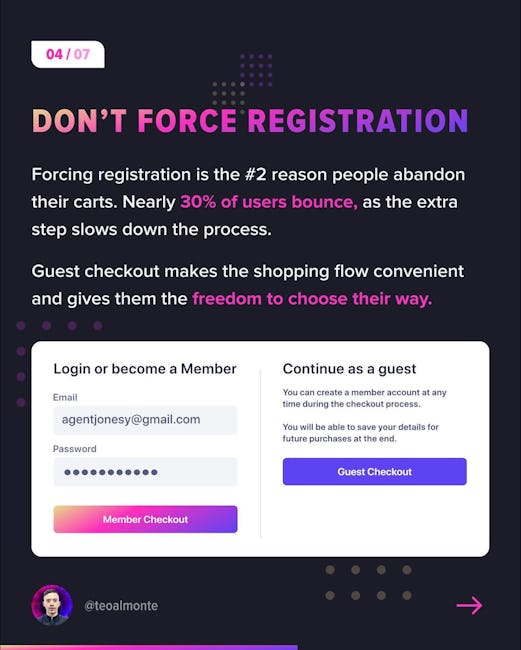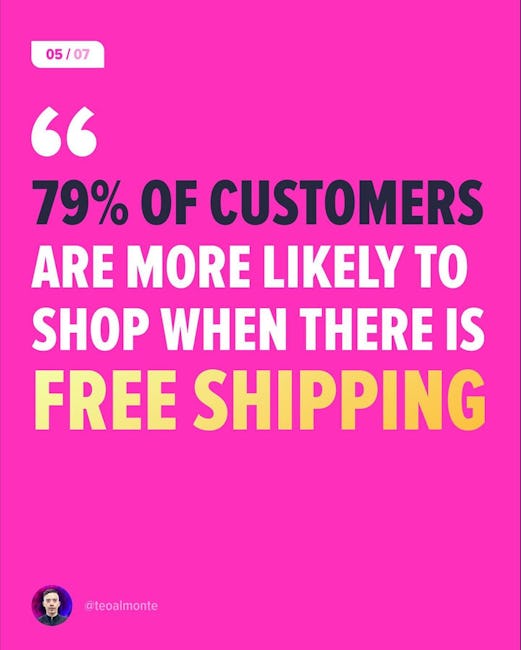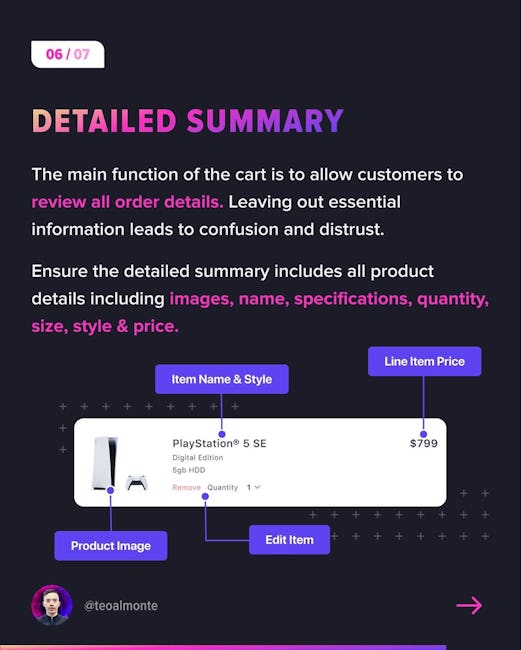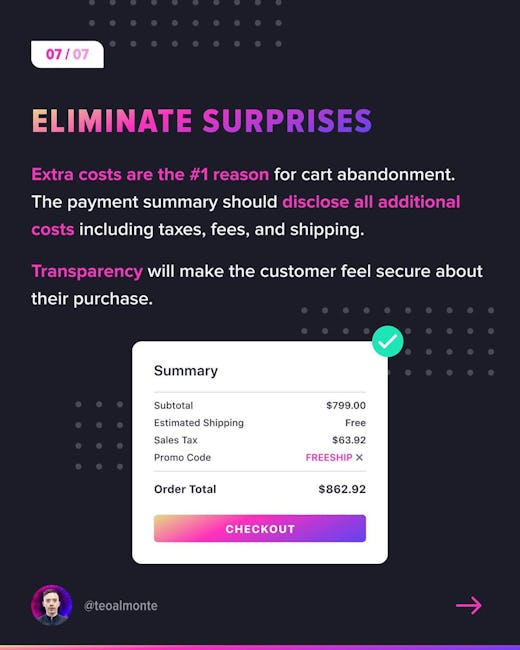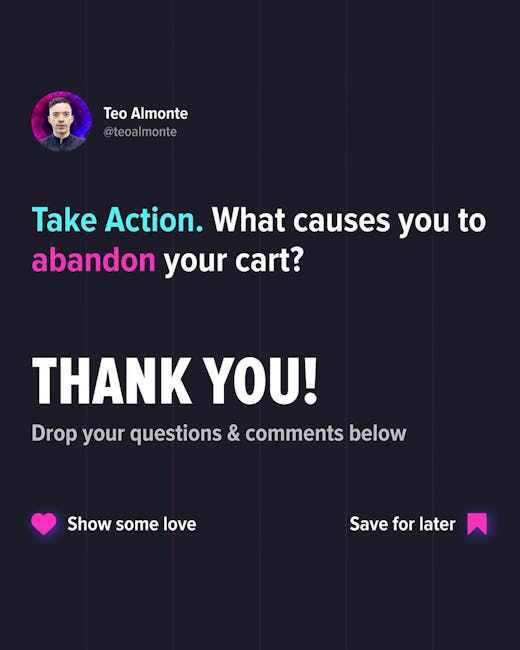 CART PAGE HOW TO INCREASE CONVERSION RATES (5 ESSENTIAL TIPS)
DON'T DESIGN BAD CARTS
The average cart abandonment rate may surprise you. Learn how to optimize the cart experience and correct common issues. The cart should be clear and simple.
Cart Abandonment Rates
Desktop - 73%
Tablet - 80%
Mobile - 85%
CHECKOUT BUTTON
Placing the checkout button above the fold has been shown to increase conversions by up to 4x. Do not hide the CTA as it is the most critical button on the page.
The button should have a high contrast to standout.
ENABLE DUAL-INDICATORS
The customer should immediately know when an item is added. The confirmation should come in two forms: a cart quantity indicator and an item notification.
Using these methods together ensures the customers' action is verified and offers a quick path to checkout.
DON'T FORCE REGISTRATION
Forcing registration is the #2 reason people abandon their carts. Nearly 30% of users bounce, as the extra step slows down the process.
Guest checkout makes the shopping flow convenient and gives them the freedom to choose their way.
79% OF CUSTOMERS ARE MORE LIKELY TO SHOP WHEN THERE IS FREE SHIPPING
DETAILED SUMMARY
The main function of the cart is to allow customers to review all order details. Leaving out essential information leads to confusion and distrust.
Ensure the detailed summary includes all product details including images, name, specifications, quantity, size, style & price.
ELIMINATE SURPRISES
Extra costs are the #1 reason for cart abandonment. The payment summary should disclose all additional costs including taxes, fees, and shipping.
Transparency will make the customer feel secure about their purchase.
Take Action. What causes you to abandon your cart?
THANK YOU!
Drop your questions & comments below
More booklets by Teo Almonte
More Design booklets
Your recently viewed booklets
See all booklets