Booklet
Carousel Design Common Mistakes Part 1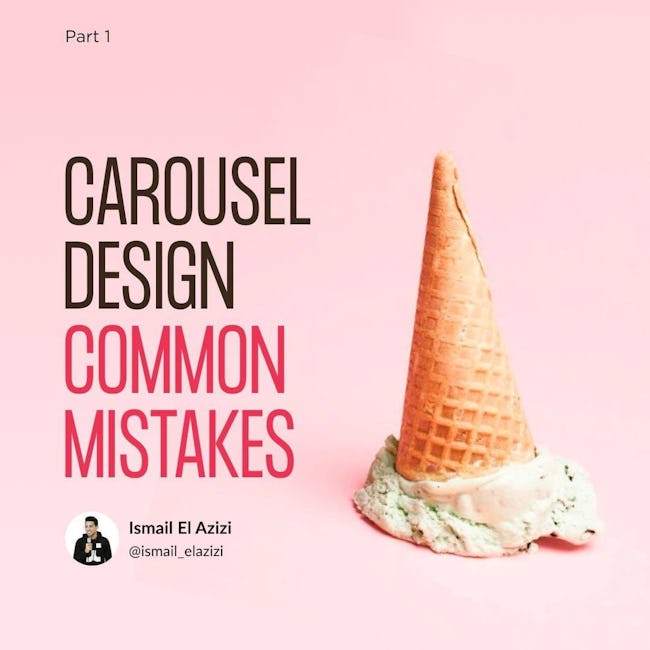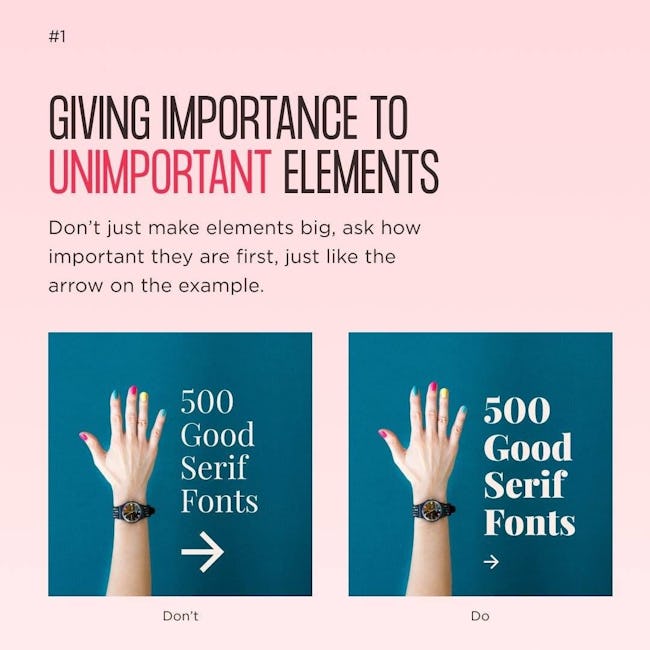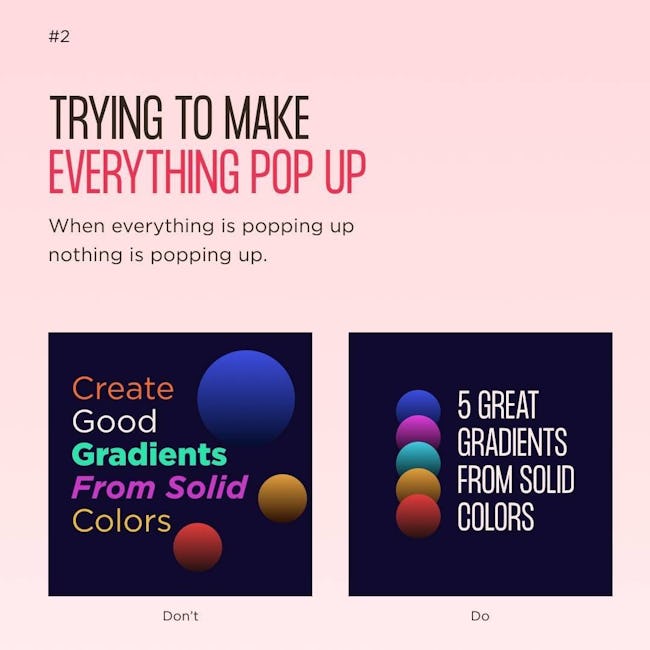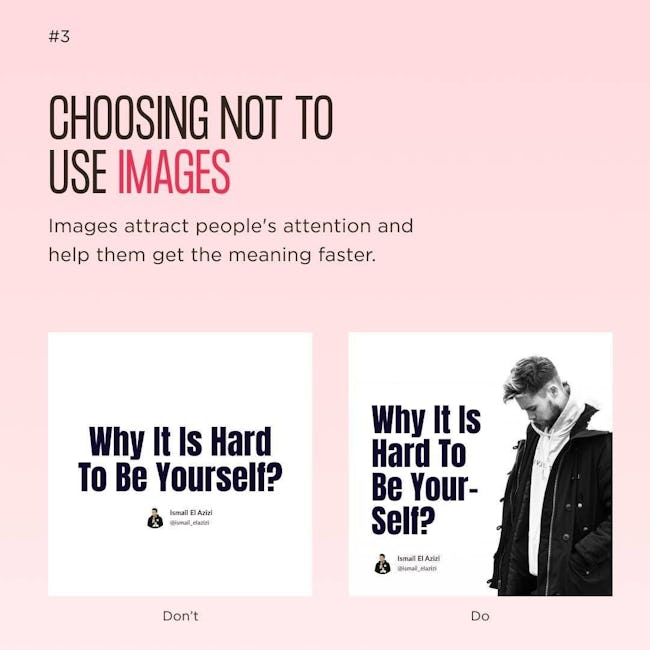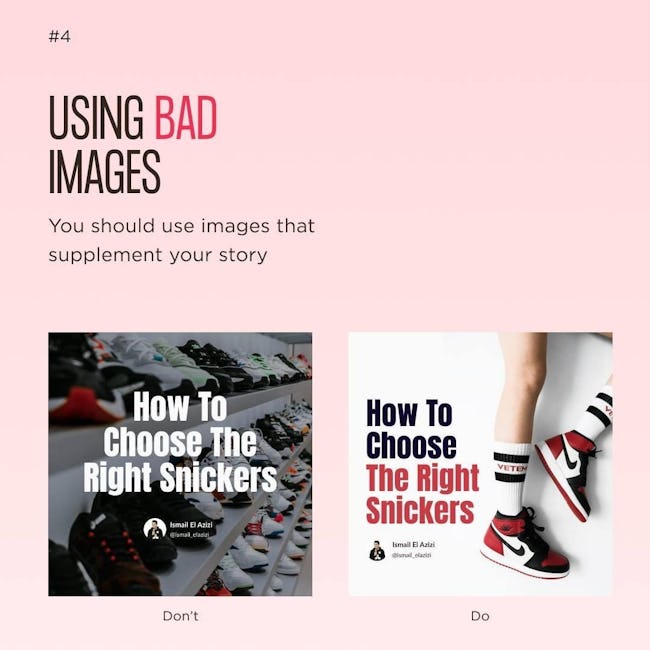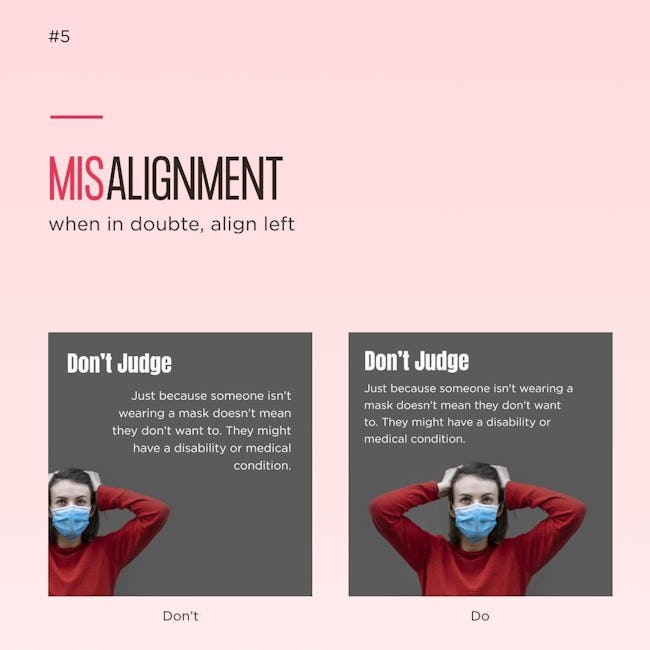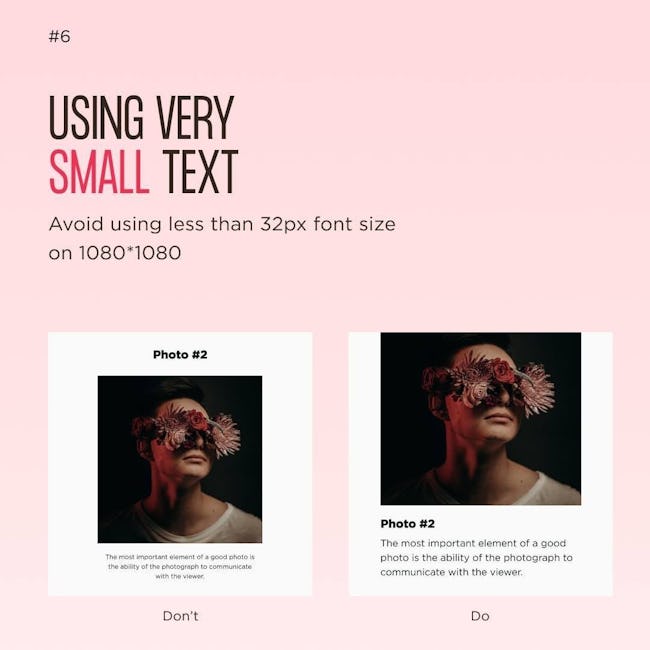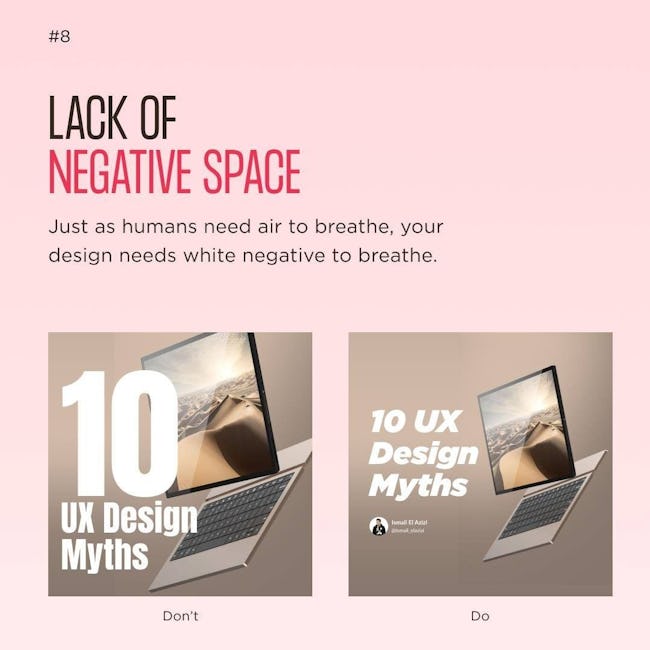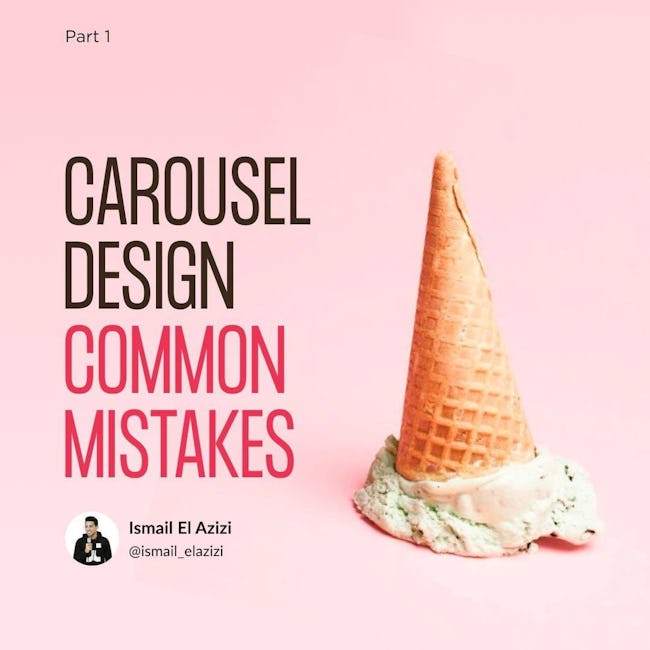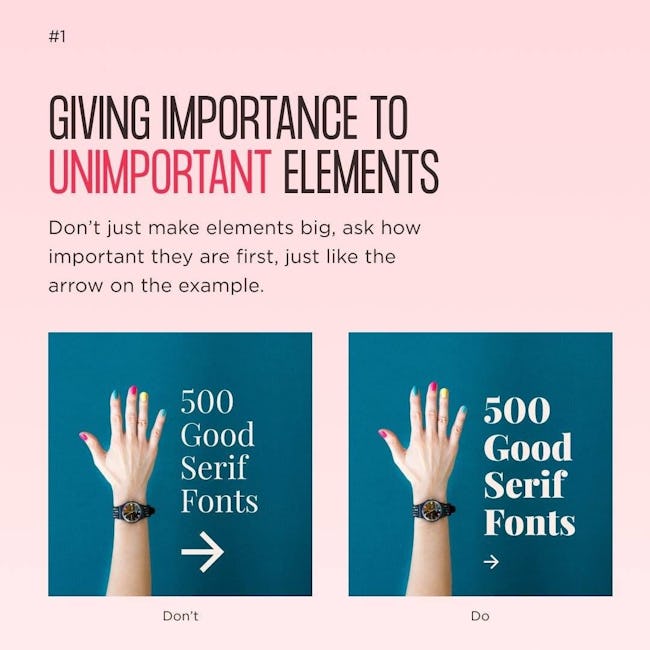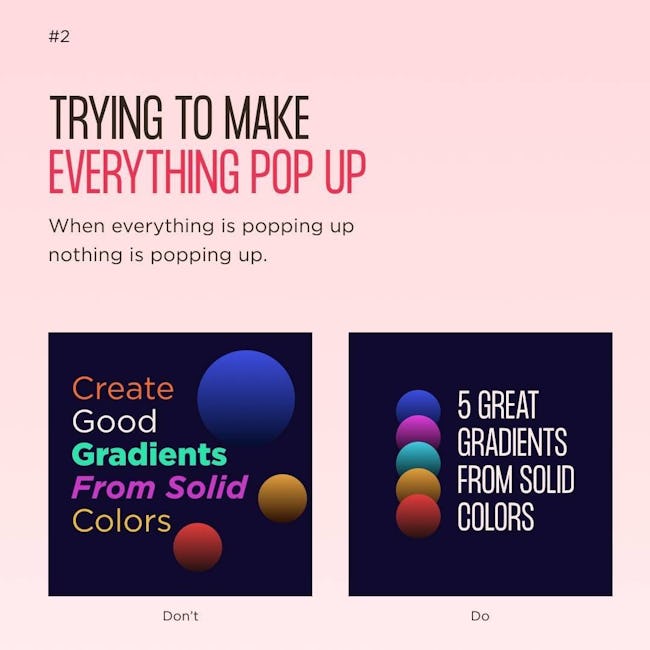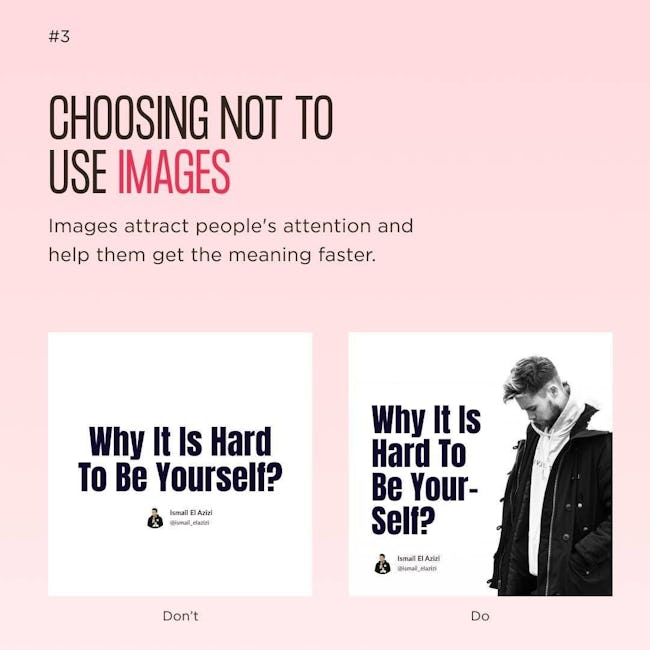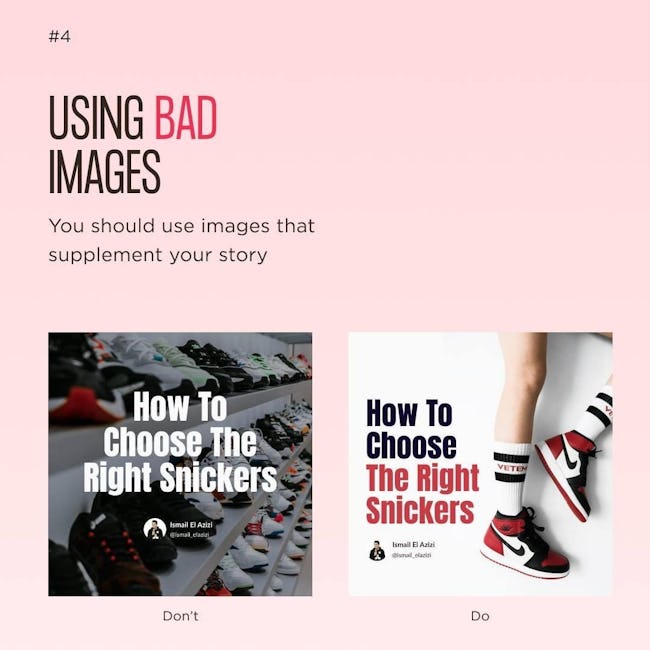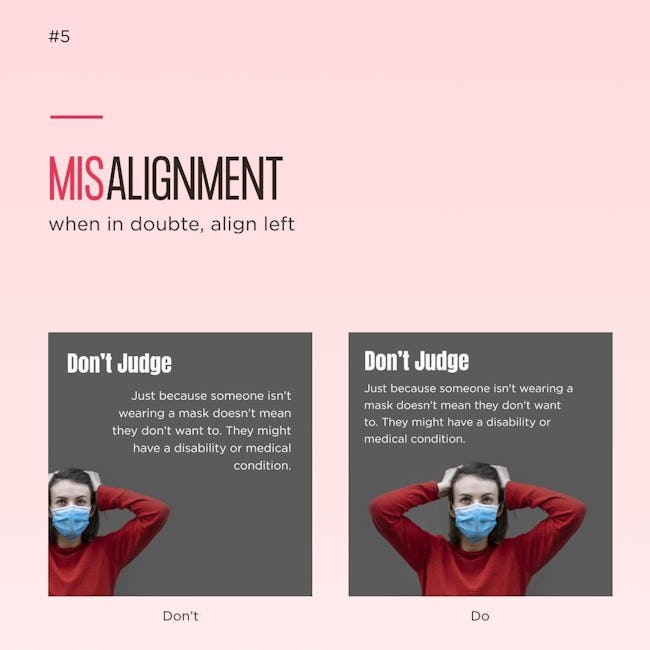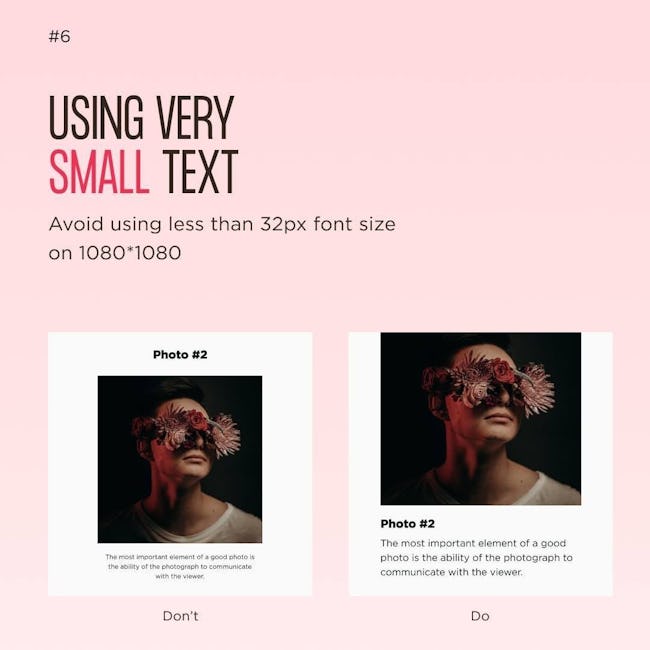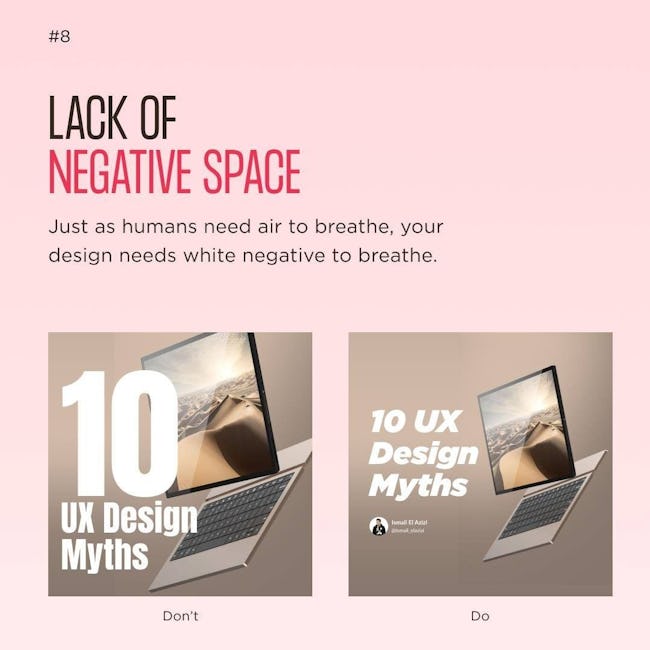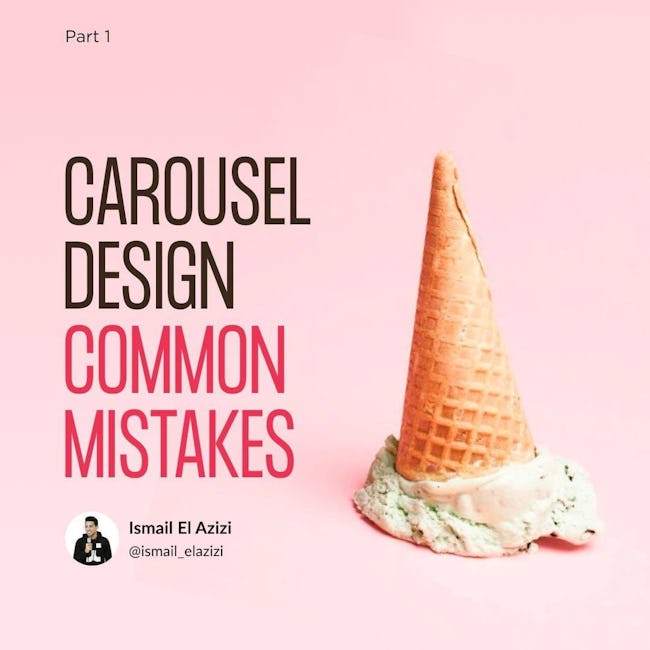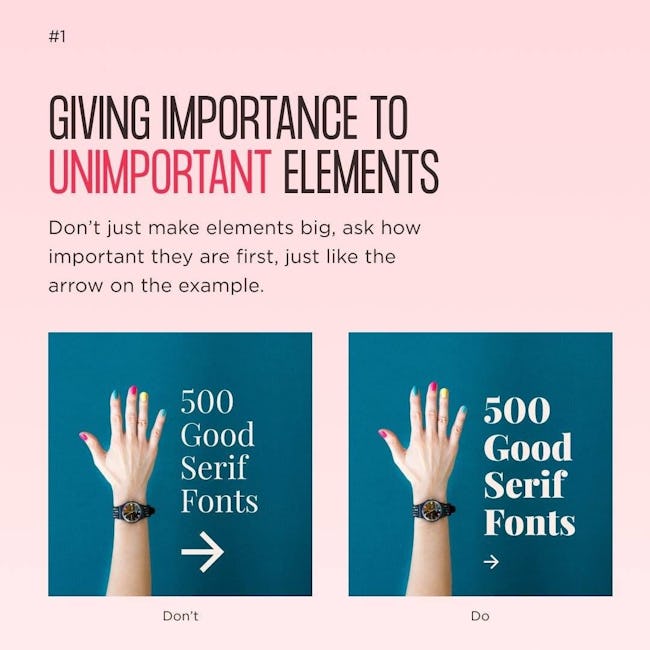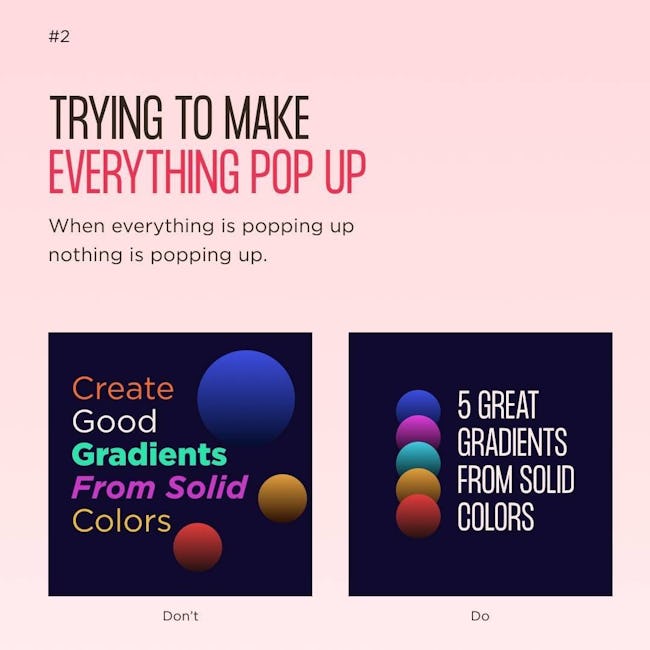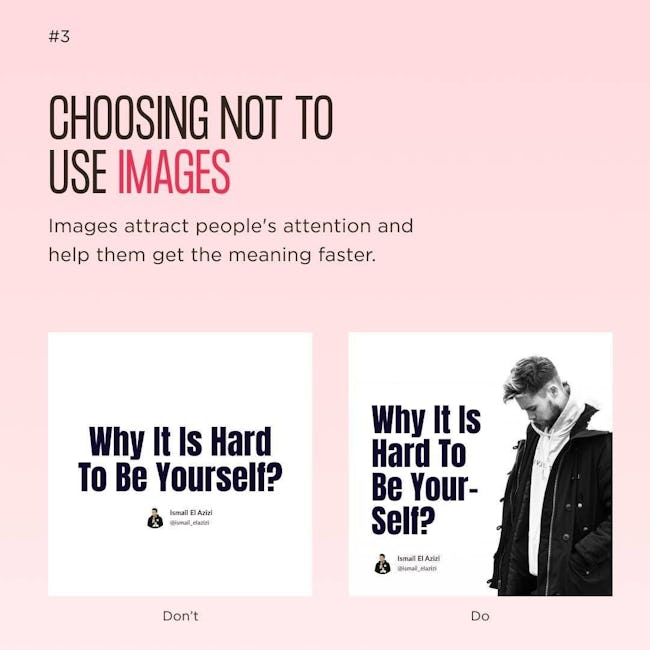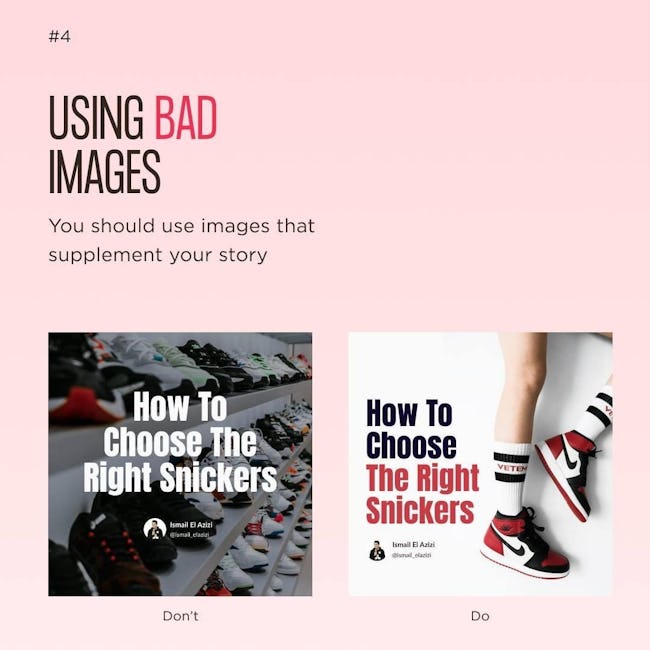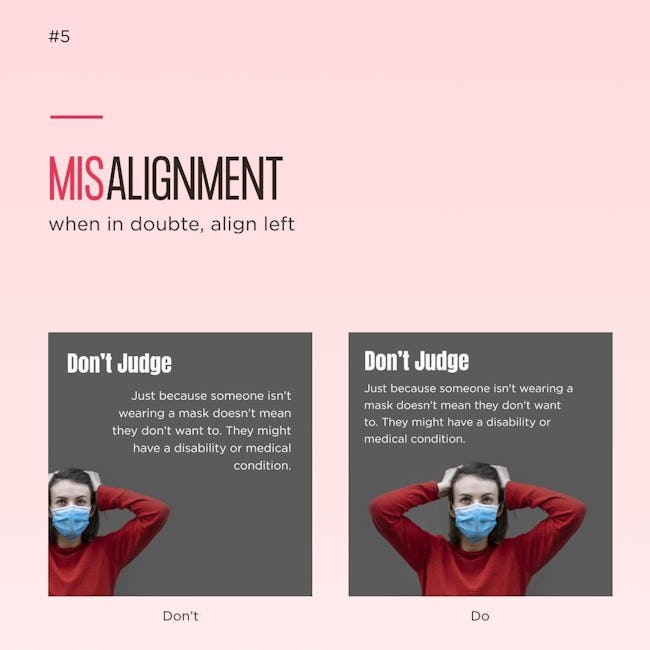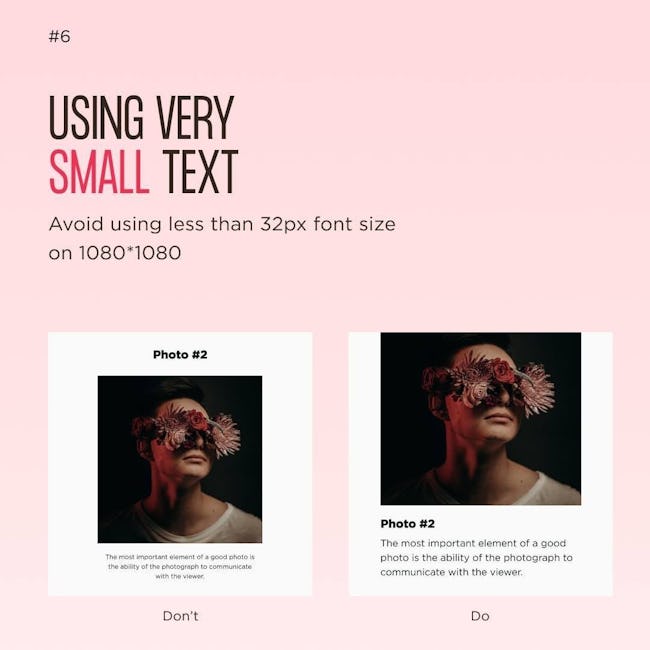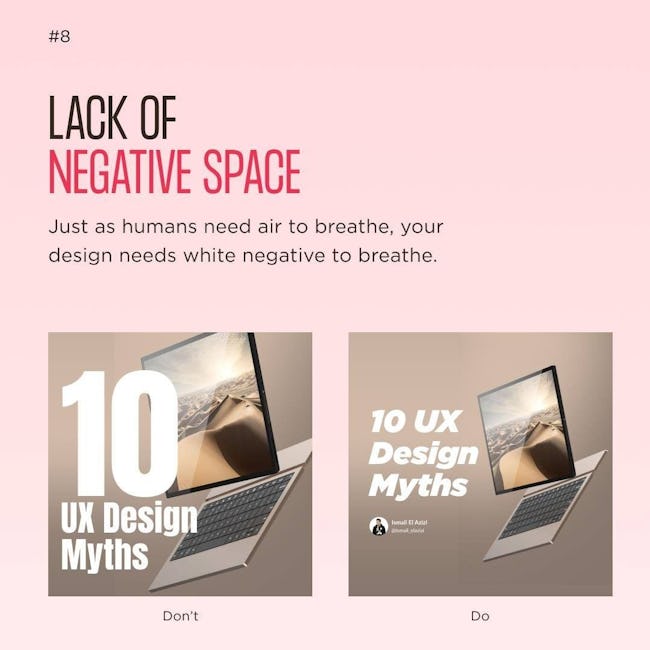 Carousel Design Common Mistakes Part 1
1. Giving Importance To Unimportant Elements
Don't just make elements big, ask how important they are first, just like the arrow on the example.
2. Trying To Make Everything Is Pooping Up
When everything is popping up nothing is popping up.
3. Choosing Not To Use Images
Images attract people's attention and help them get the meaning faster.
4. Using Bad Images
You should use images that supplement your story
5. Misalignment
When in doubt, align left
6. Using Very Small Text
Avoid less than 32px on size on 1080*1080
7. Creating Unbalanced Layout
Visual balance is exactly the same as Physical balance, it needs to be balance.
8. Lack Of Negative Space
Just as humans need air to breathe, your design needs white negative to breathe.
Do you want to see the 2nd part?
More booklets by Ismail El Azizi
More Design booklets
Your recently viewed booklets
See all booklets