Booklet
Can You Please Make It Pop!!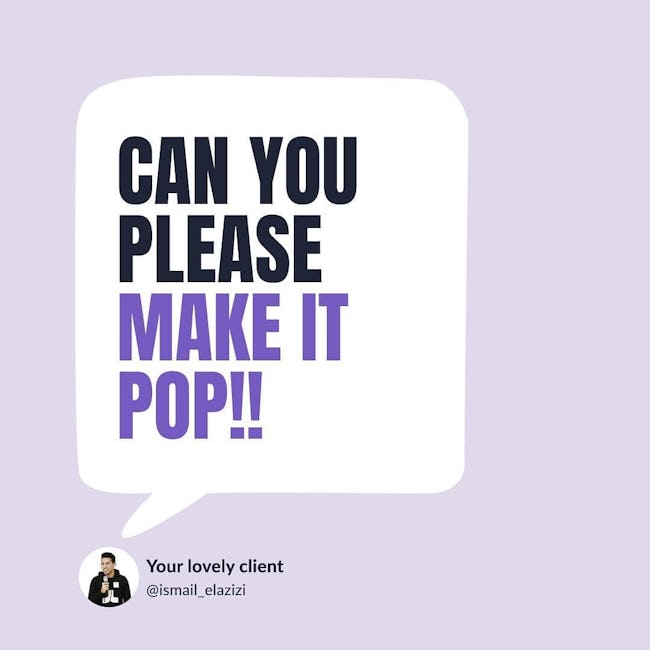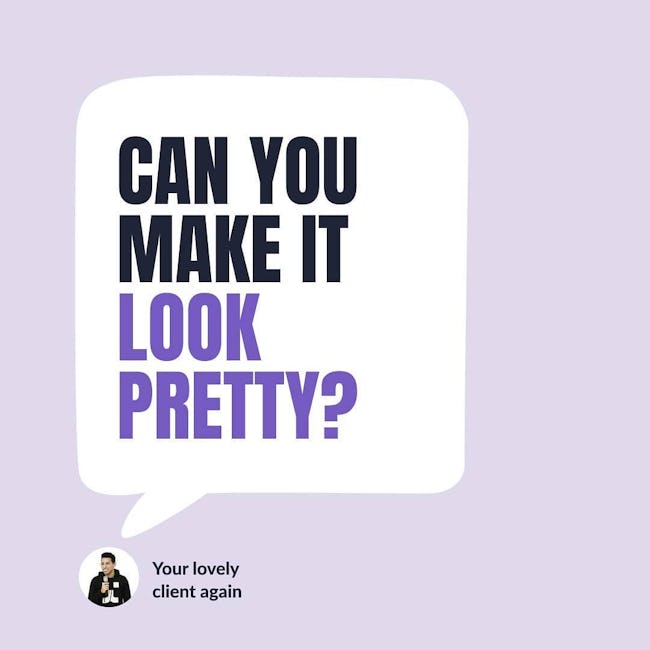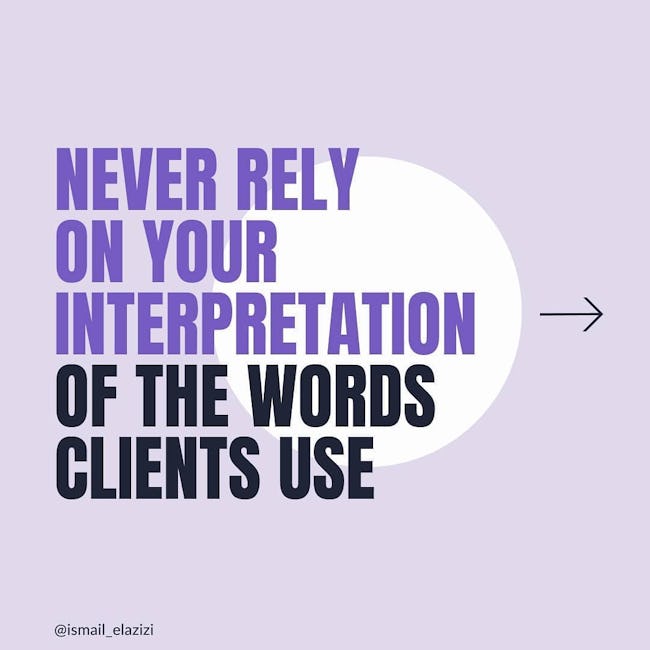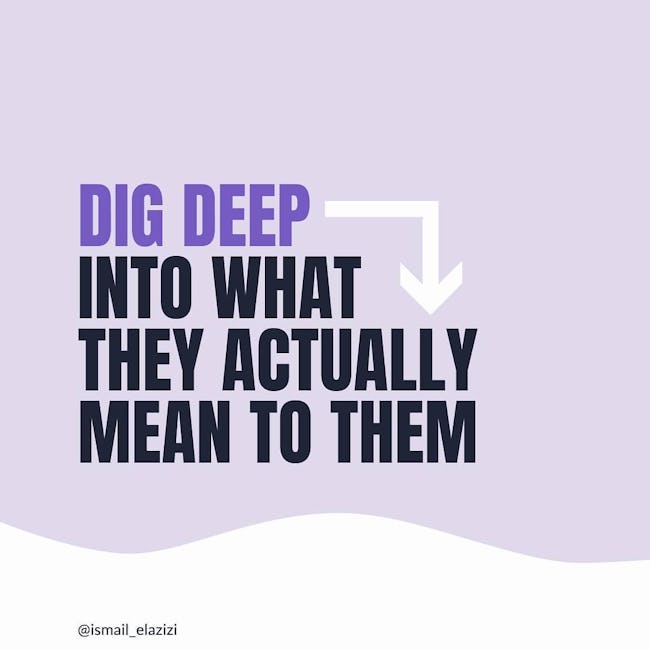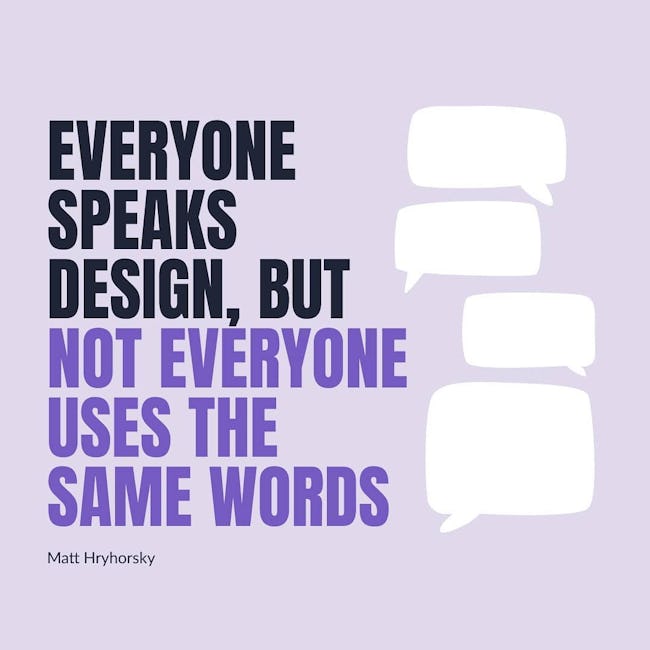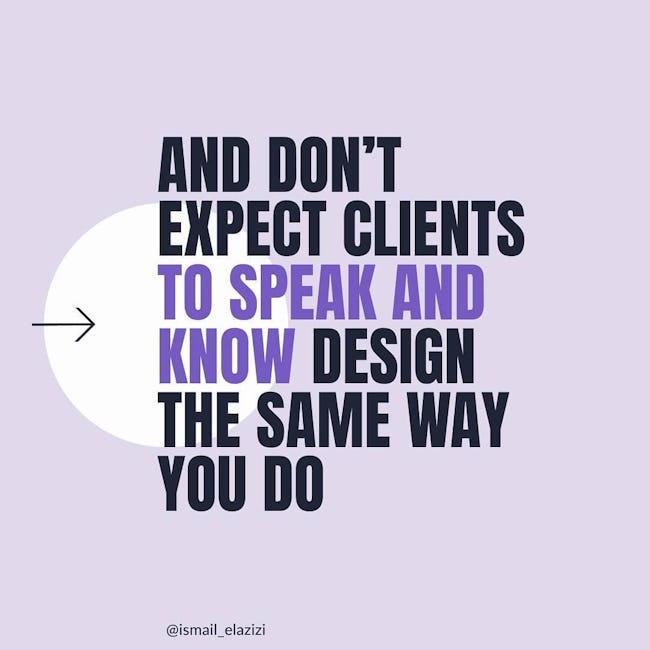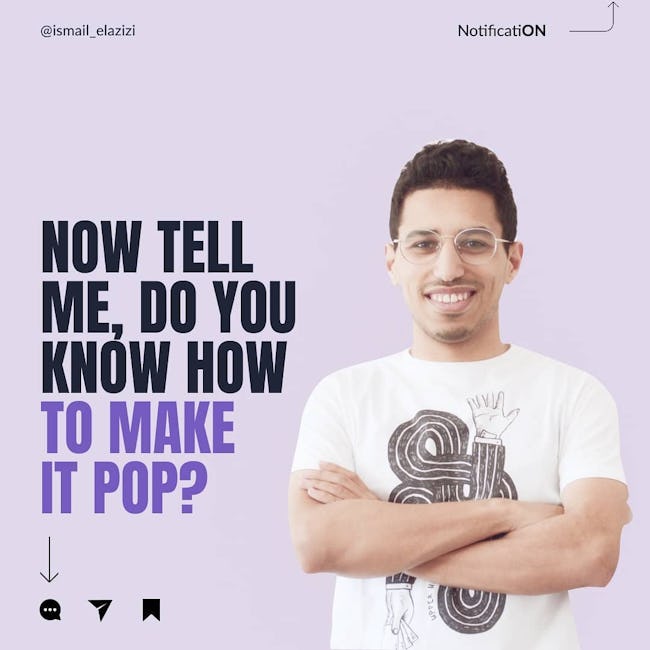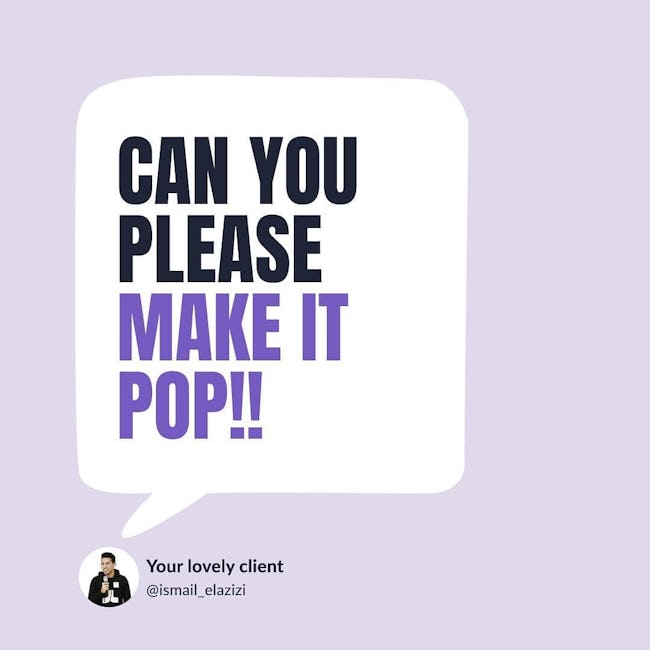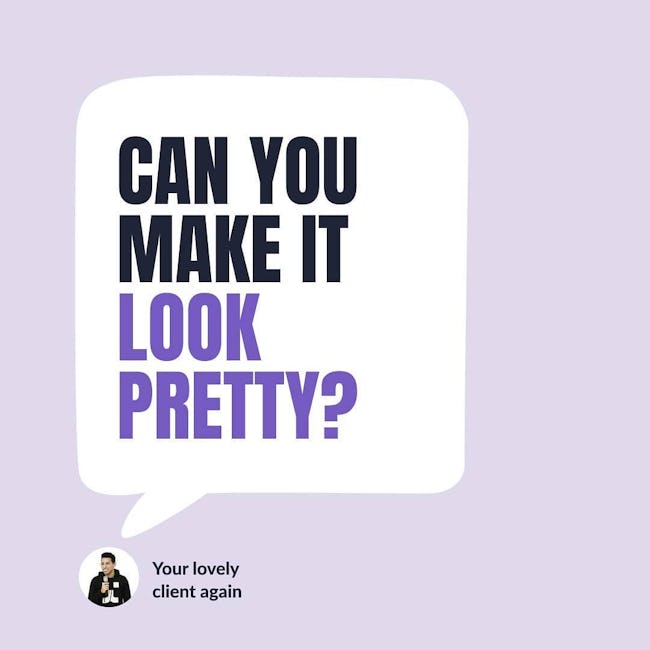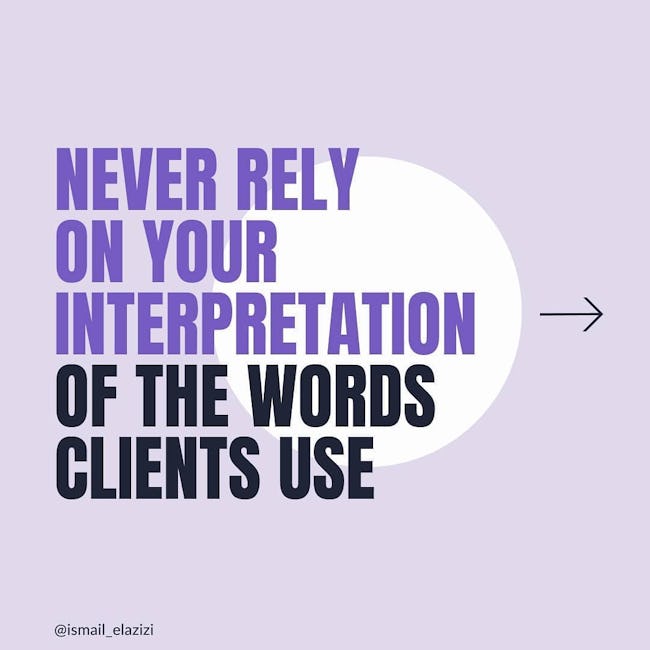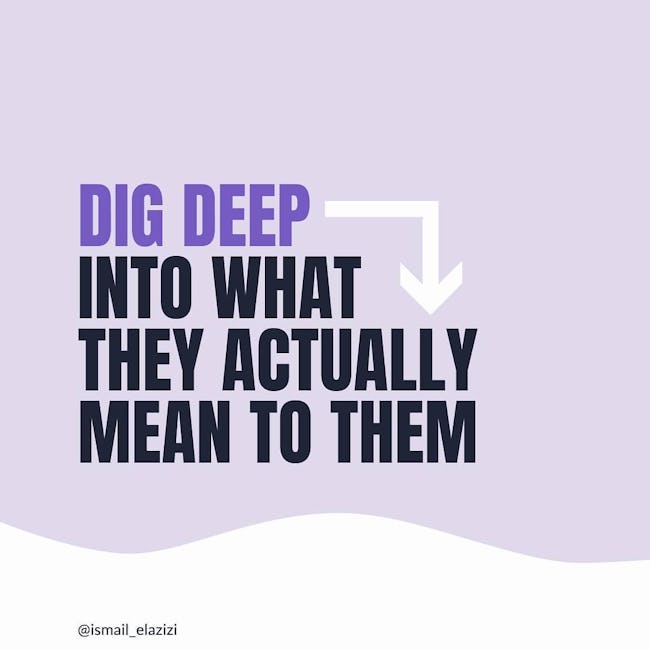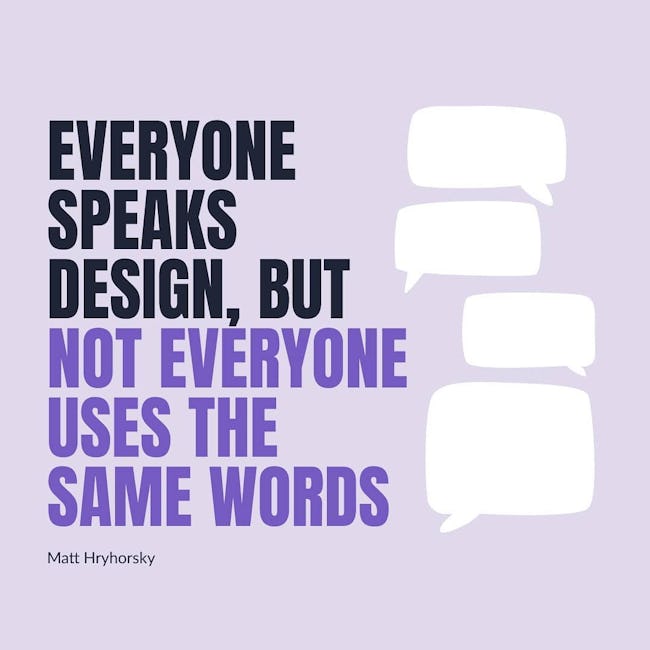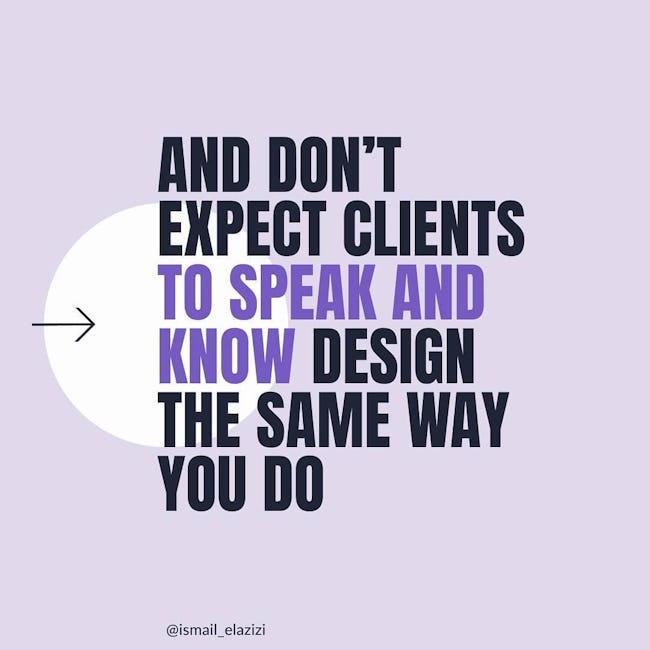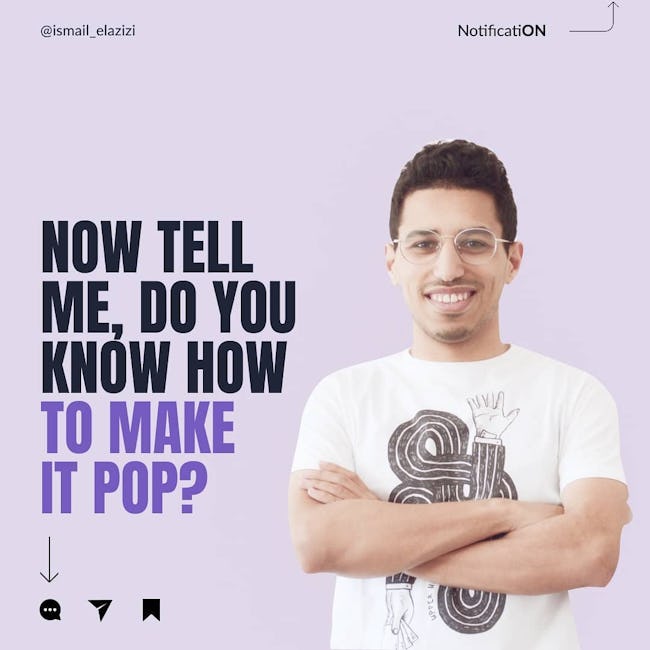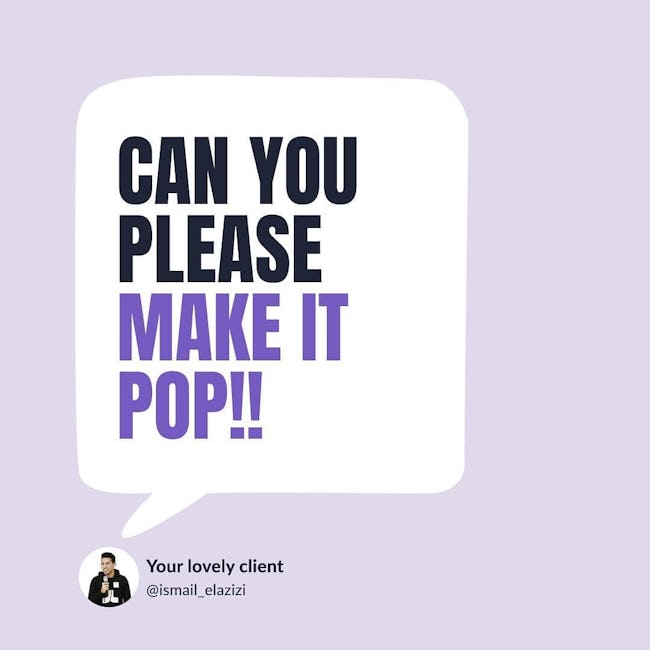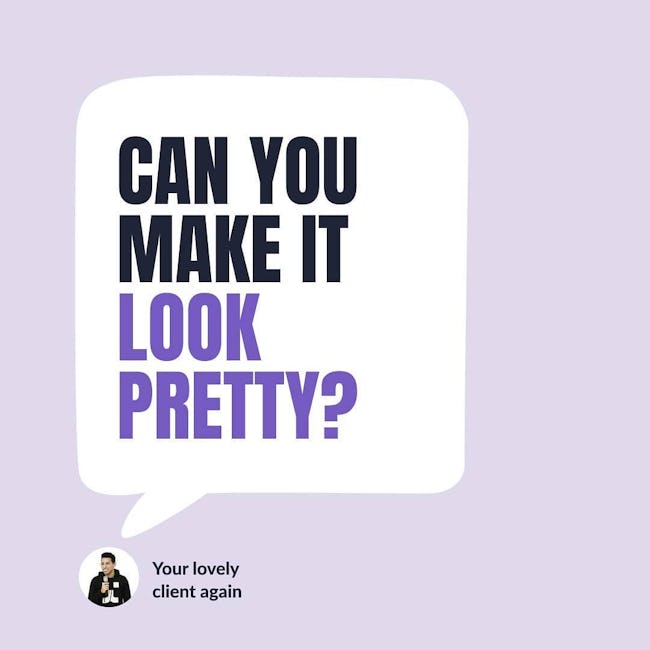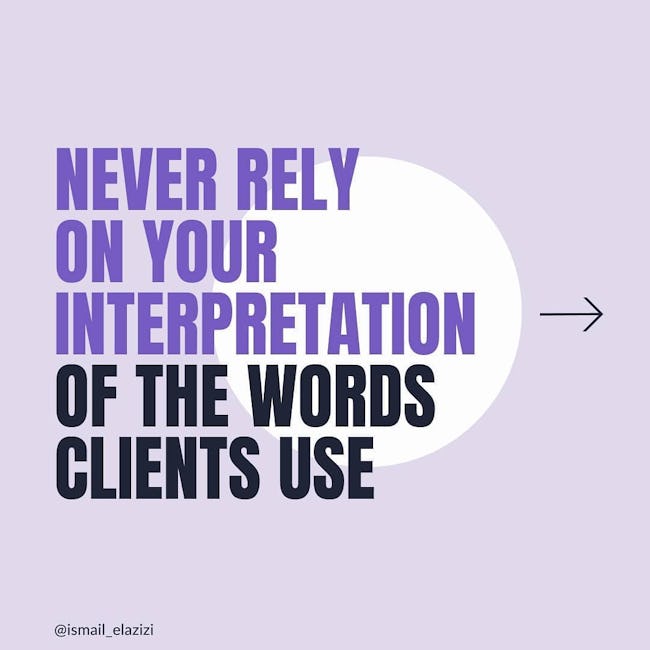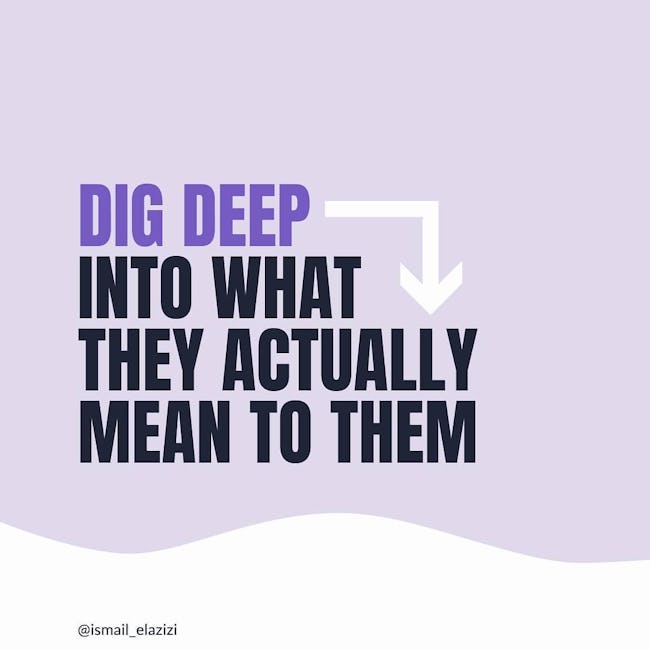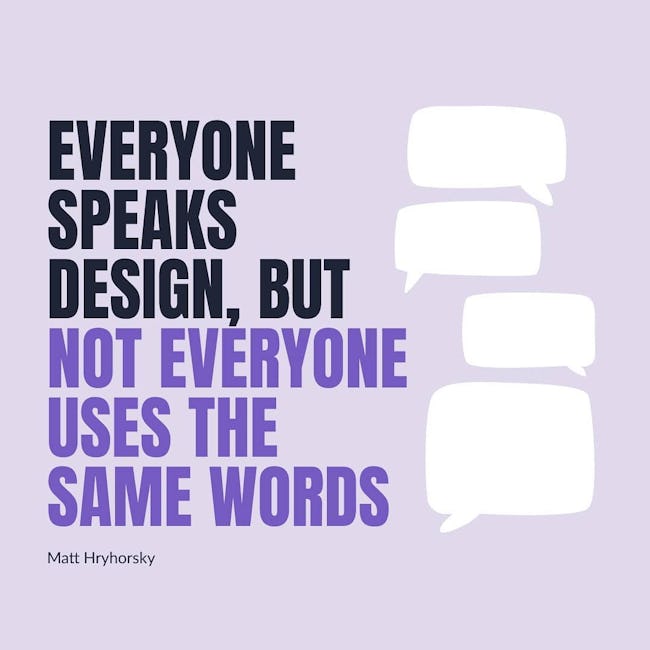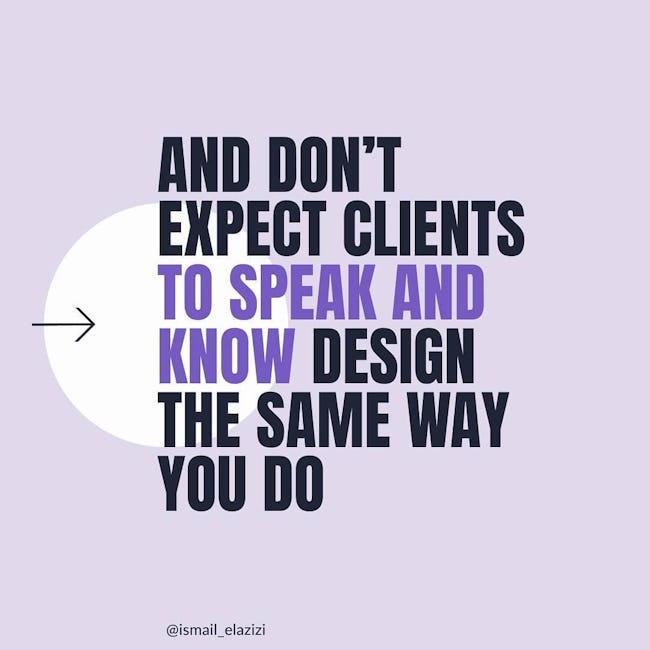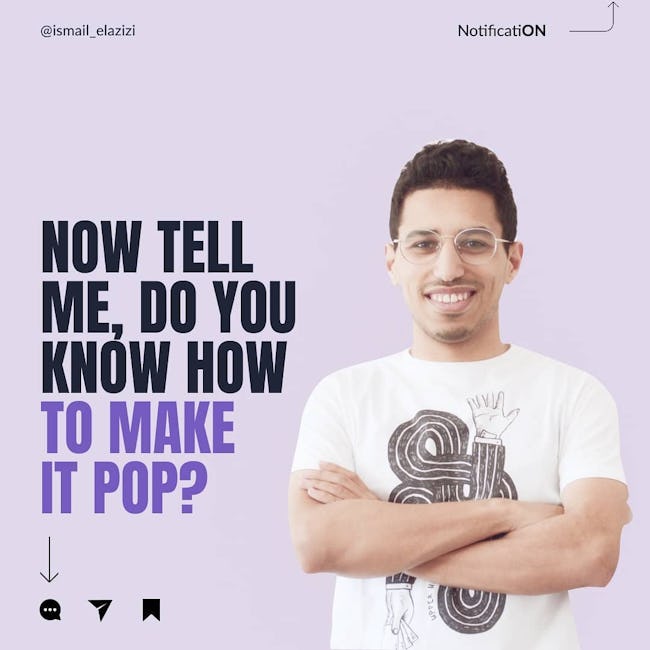 CAN YOU PLEASE MAKE IT POP
CAN YOU MAKE IT LOOK PRETTY?
CAN YOU MAKE IT LOOK RETRO BUT ALSO MODERN?
ANY OF THOSE SOUND FAMILIAR?
NEVER RELY ON YOUR INTERPRETATION OF THE WORDS CLIENTS USE
DIG DEEP INTO WHAT THEY ACTUALLY MEAN TO THEM
EVERYONE SPEAKS DESIGN, BUT NOT EVERYONE USES THE SAME WORDS
AND DON'T EXPECT CLIENTS TO SPEAK AND KNOW DESIGN THE SAME WAY YOU DO
IF THEY DO, THEY WILL NOT HIRE YOU
So, Cheer the F#%$ up and stop complaining about clients.
NOW TELL ME, DO YOU KNOW HOW TO MAKE IT POP?
More booklets by Ismail El Azizi
More Design booklets
Your recently viewed booklets
See all booklets