Booklet
Can user interface be patented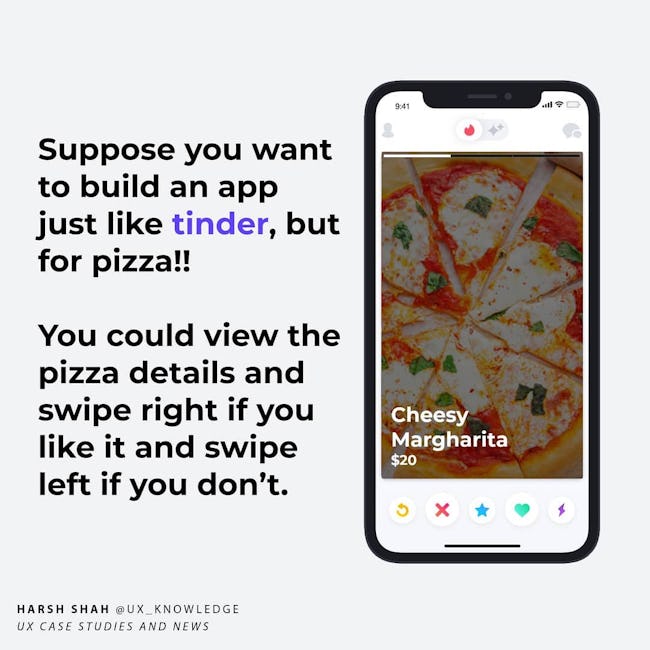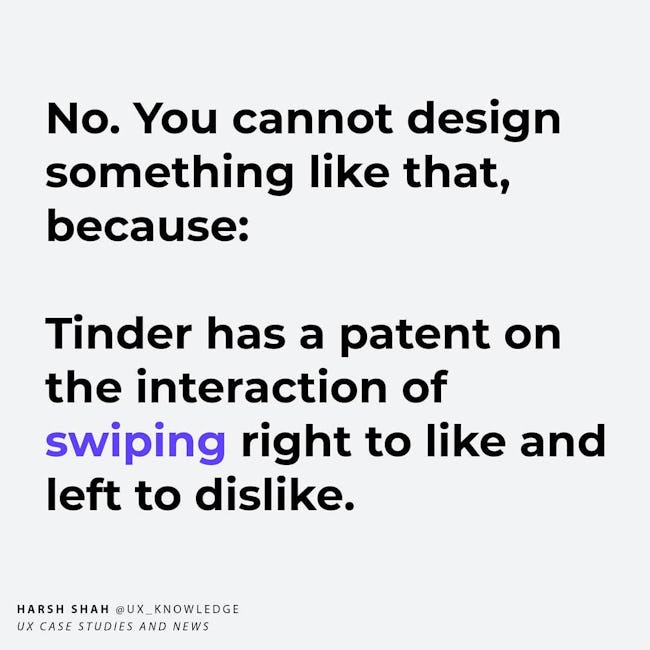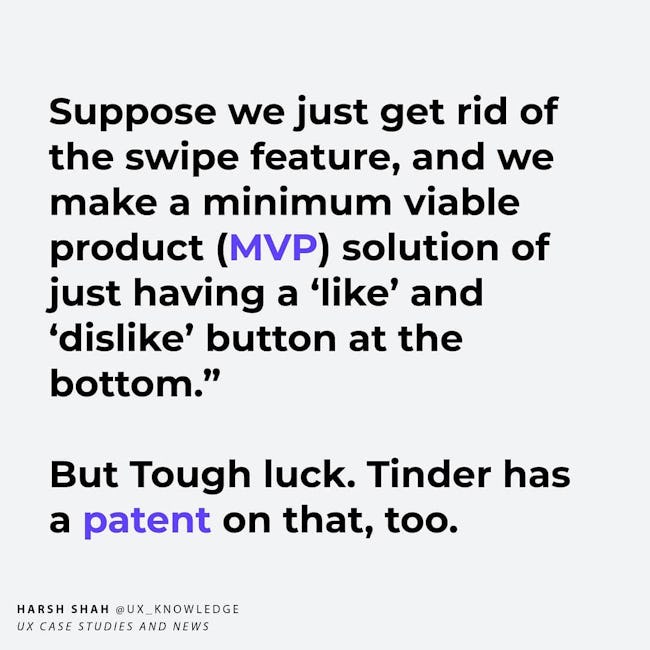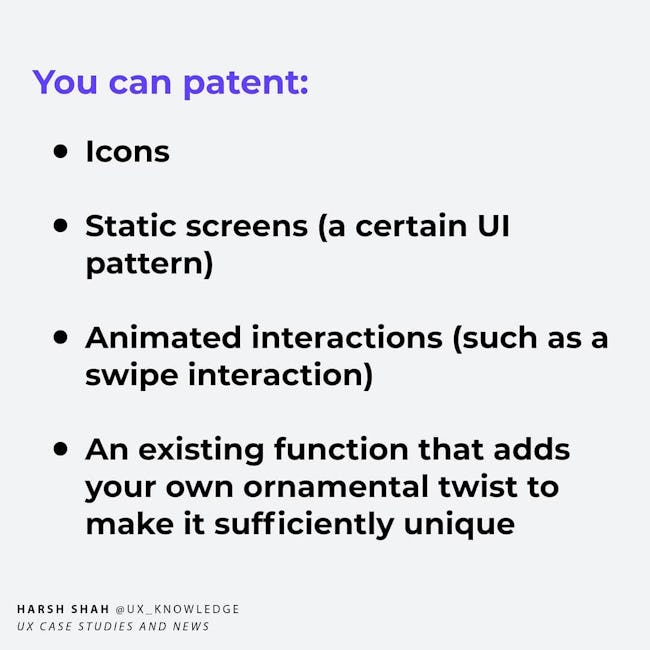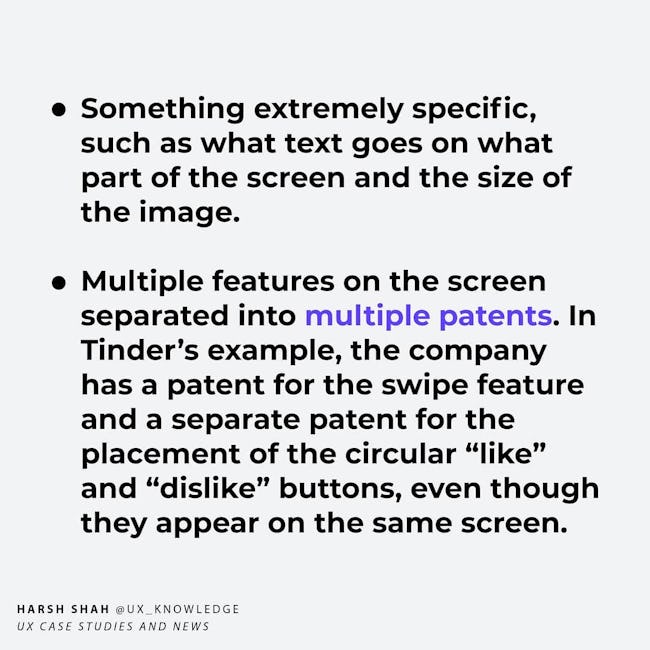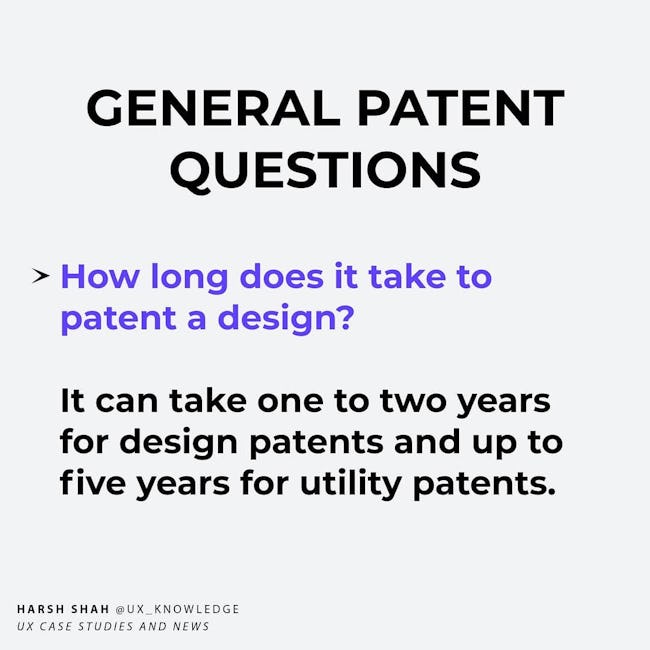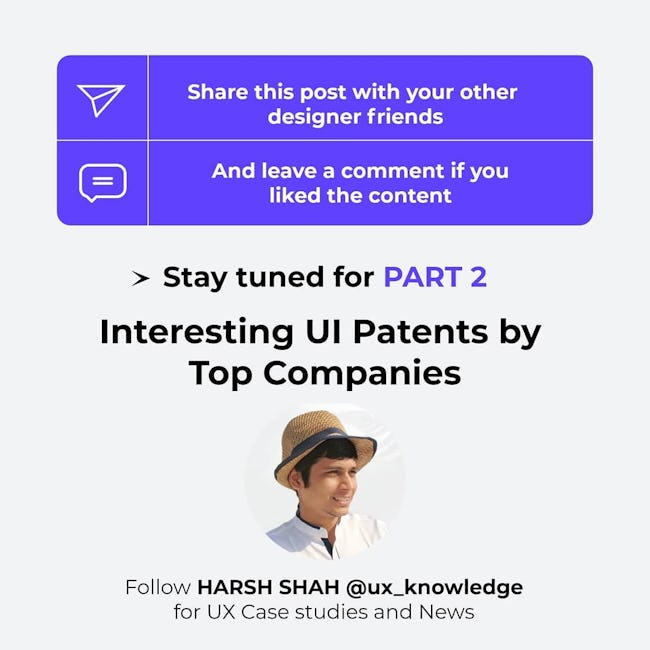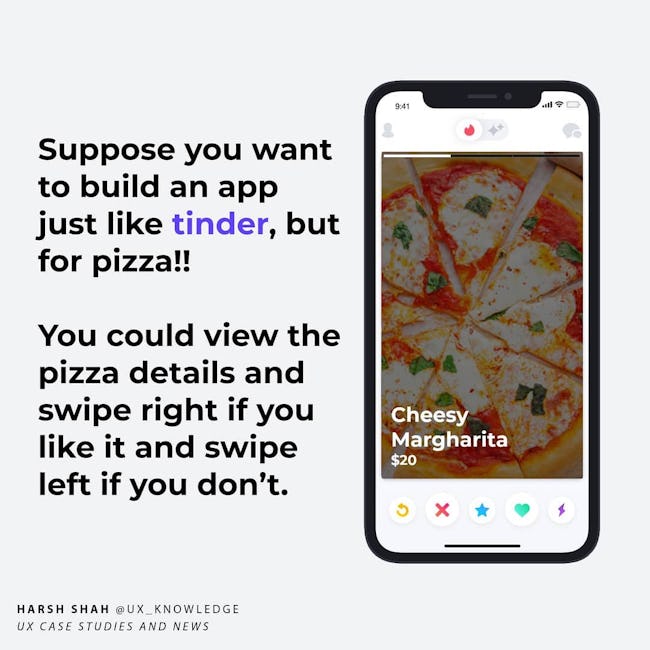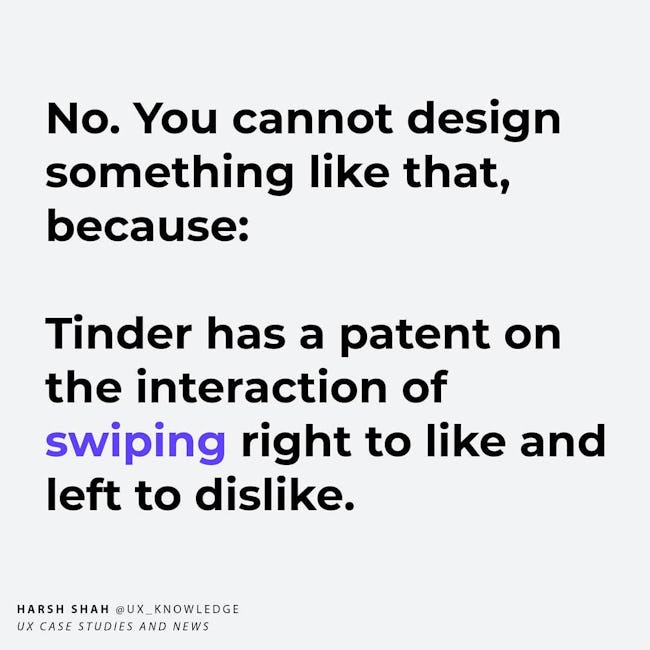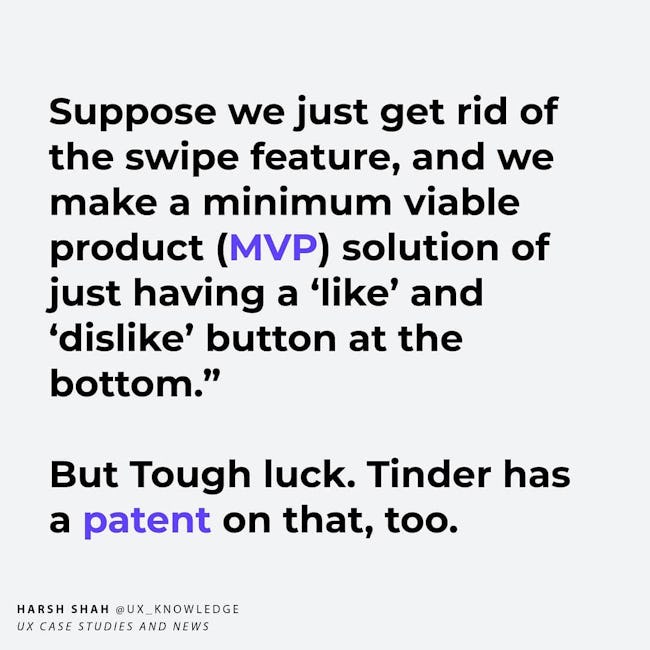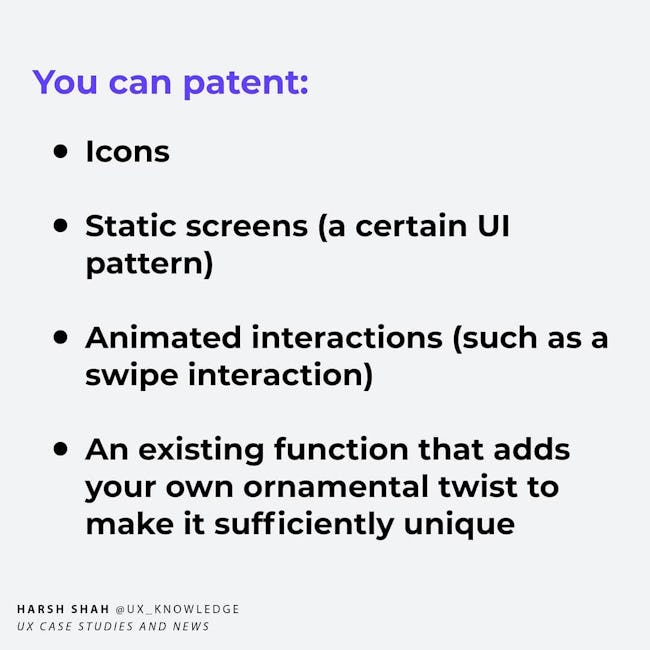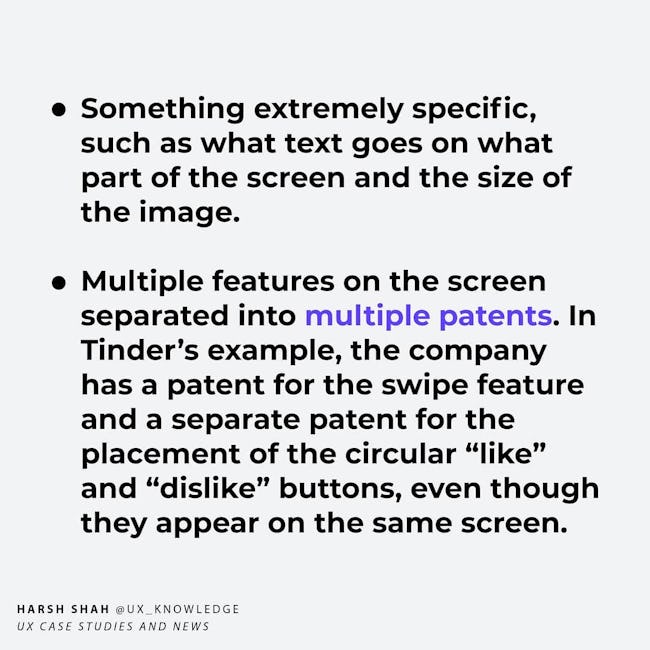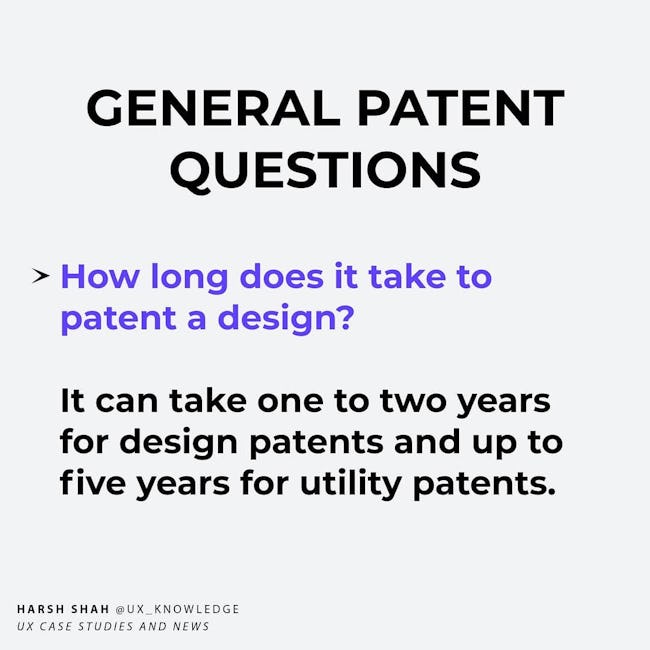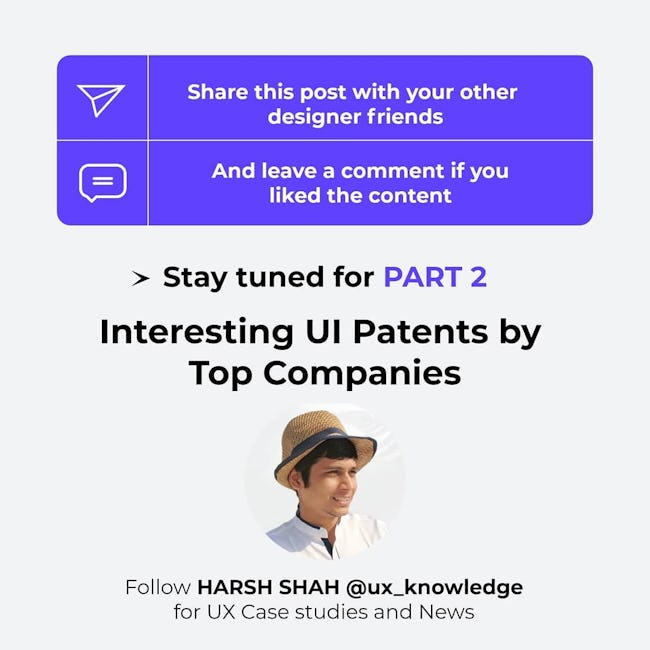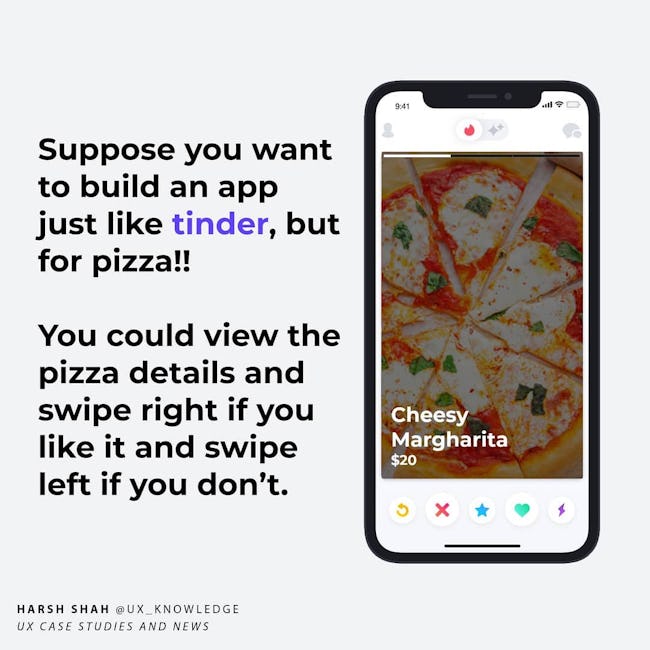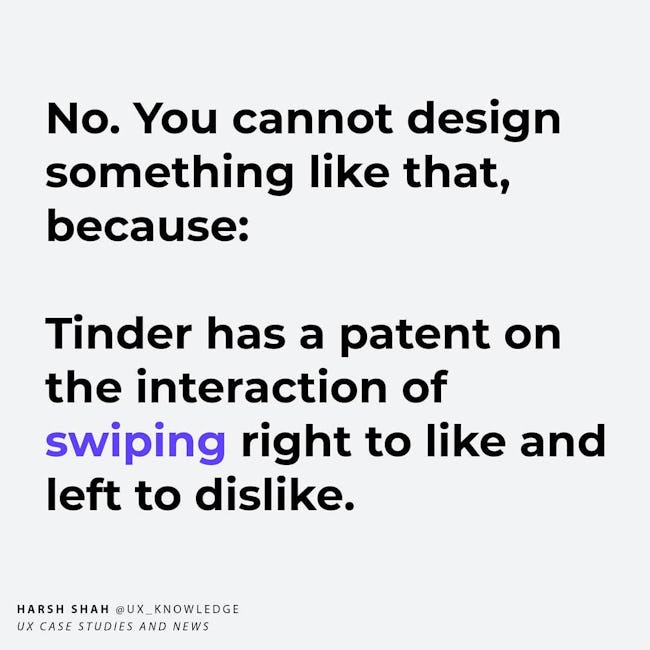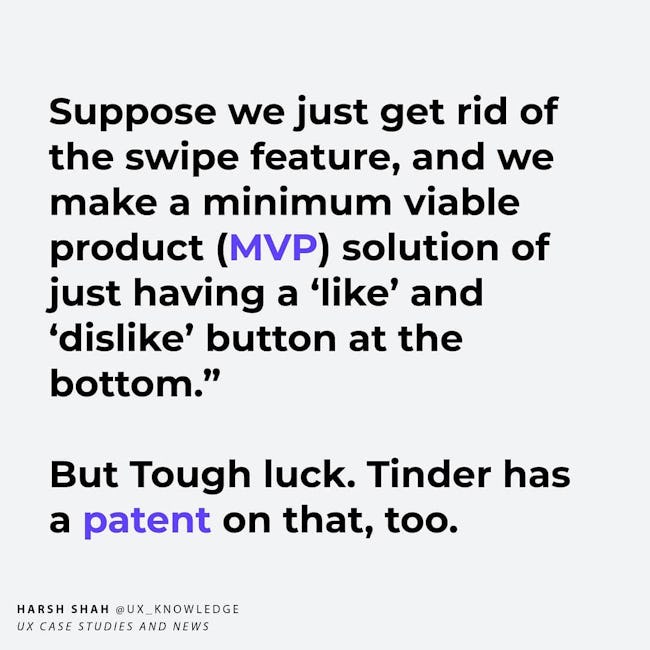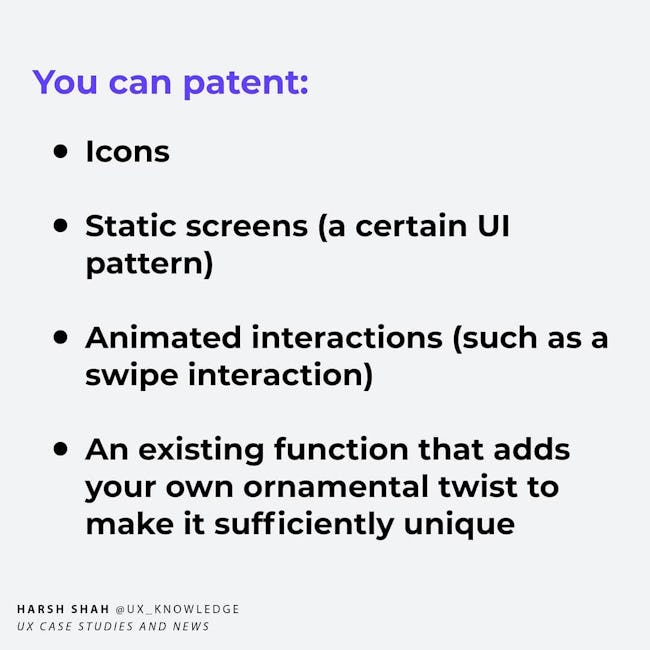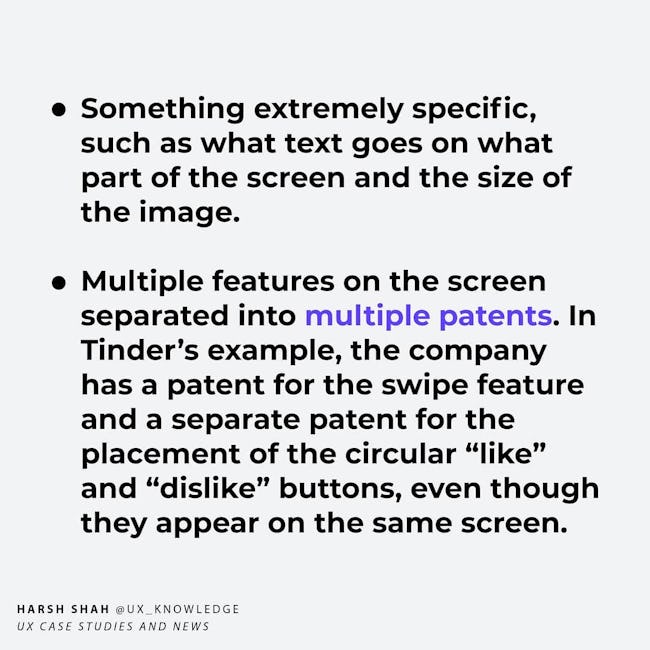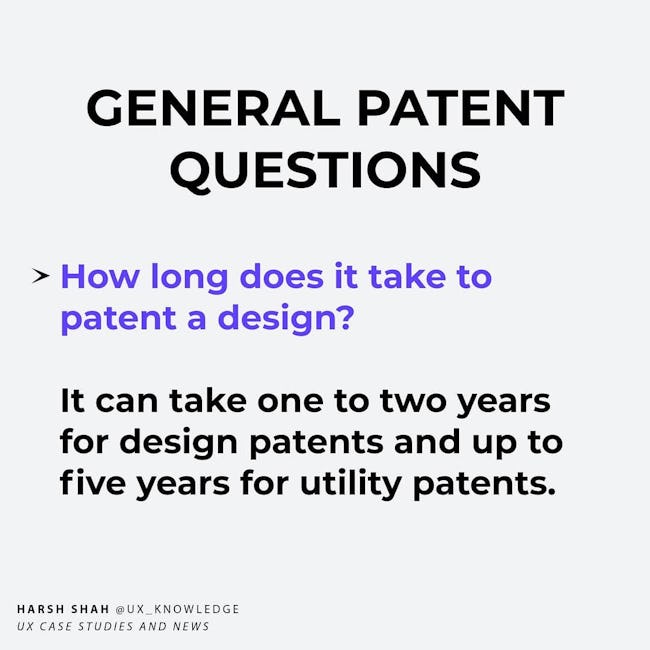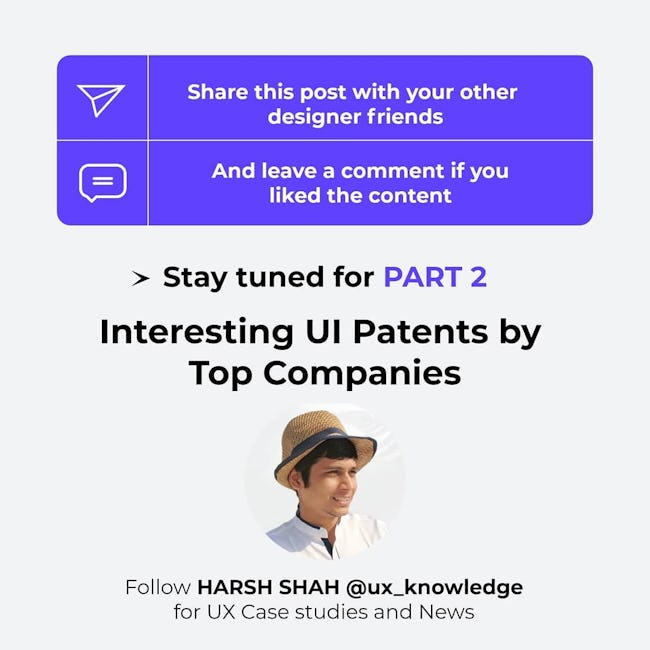 Can a user interface patented?
From Christie Tang's
Medium Article
Suppose you want to build an app just like tinder, but for pizza!!
You could view the pizza details and swipe right if you like it and swipe left if you don't.
No. You cannot design something like that, because:
Tinder has a patent on the interaction of swiping right to like and left to dislike.
Suppose we just get rid of the swipe feature, and we make a minimum viable product (MVP) solution of just having a like' and 'dislike' button at the bottom."
But Tough luck. Tinder has a patent on that, too.
You can patent:
• Icons
• Static screens (a certain Ul pattern)
• Animated interactions (such as a swipe interaction)
• An existing function that adds your own ornamental twist to make it sufficiently unique
• Something extremely specific, such as what text goes on what part of the screen and the size of the image.
• Multiple features on the screen separated into multiple patents. In Tinder's example, the company has a patent for the swipe feature and a separate patent for the placement of the circular "like" and "dislike" buttons, even though they appear on the same screen.
GENERAL PATENT QUESTIONS
> How long does it take to patent a design?
It can take one to two years for design patents and up to five years for utility patents.
> How much does it cost to make a design patent?
The overall cost for a design patent is $2,000 to $3,000. Unlike other types of patents, yearly maintenance fees are not required. If you're a big company, this is pretty cheap.
> How long do design patents last?
Most of the patents last about 15 years.
> How do I find patents?
You can find them on Google Patents, which indexes them from more than 100 patent offices around the world.
Share this post with your other designer friends
And leave a comment if you liked the content
> Stay tuned for PART 2
Interesting Ul Patents by Top Companies
Follow HARSH SHAH @ux_knowledge
for UX Case studies and News
More booklets by Harsh Shah
More Design booklets
Your recently viewed booklets
See all booklets