Booklet
Build Your Brand Cult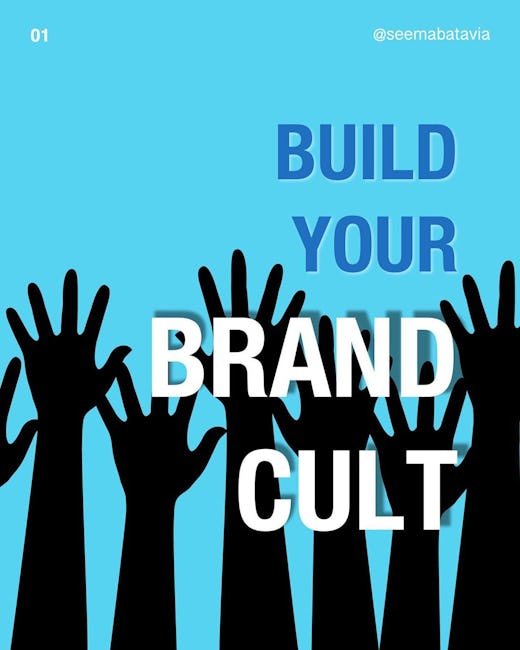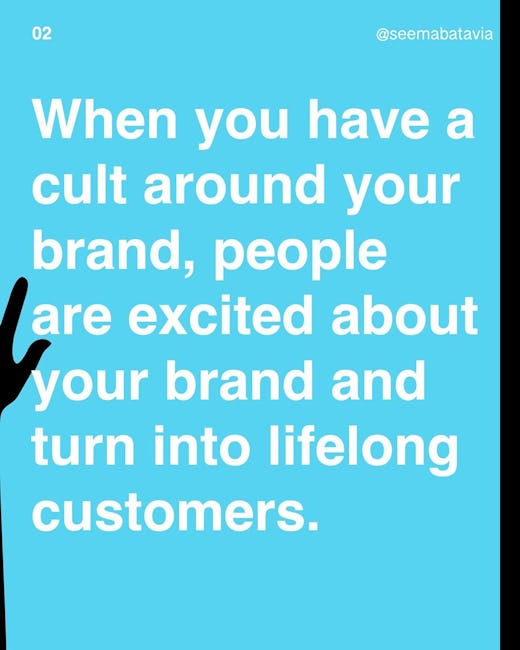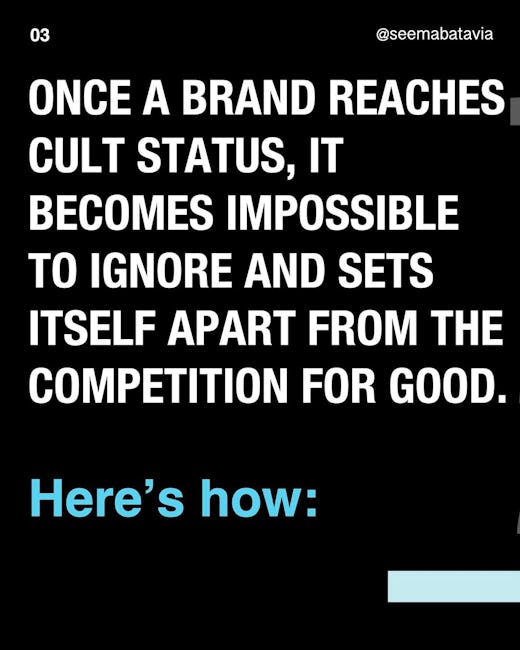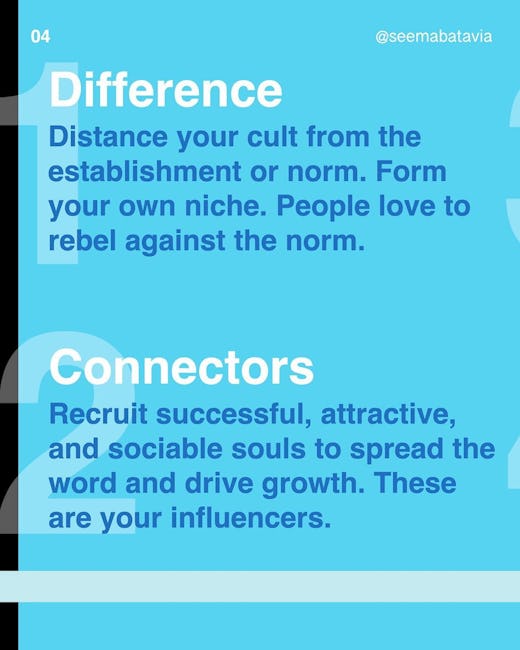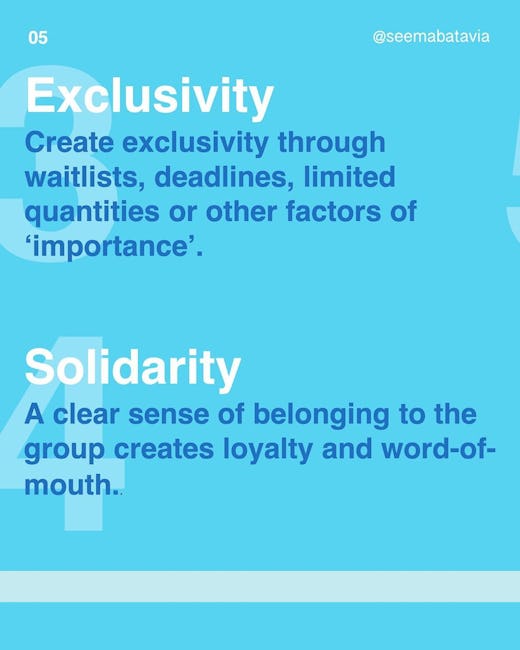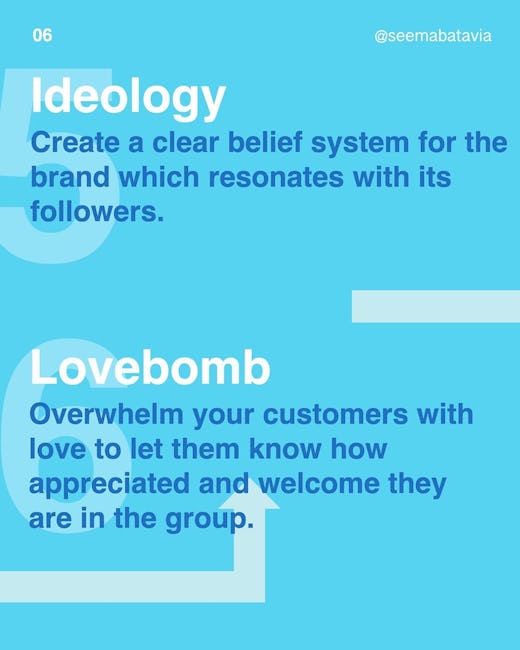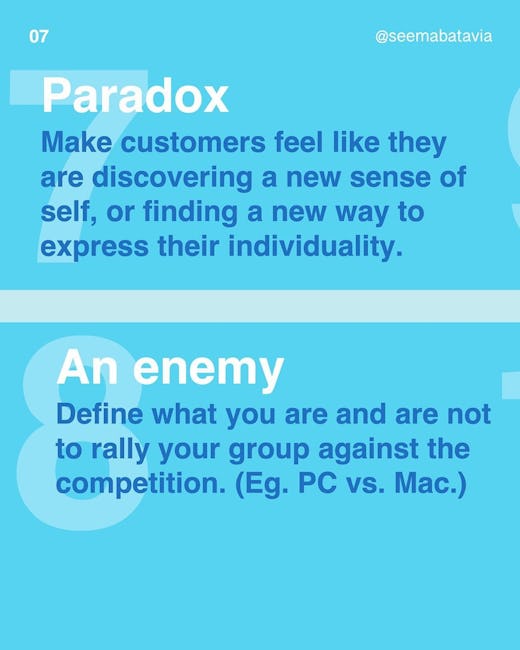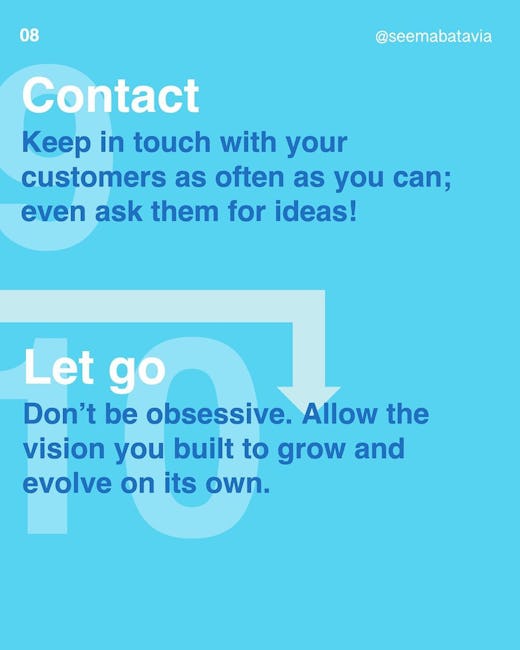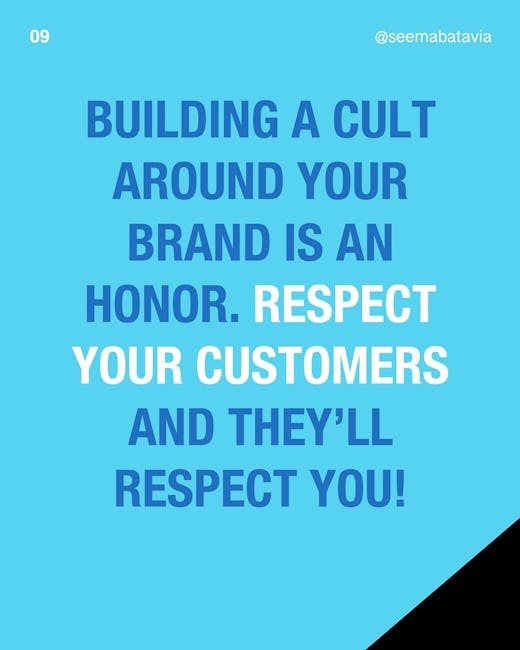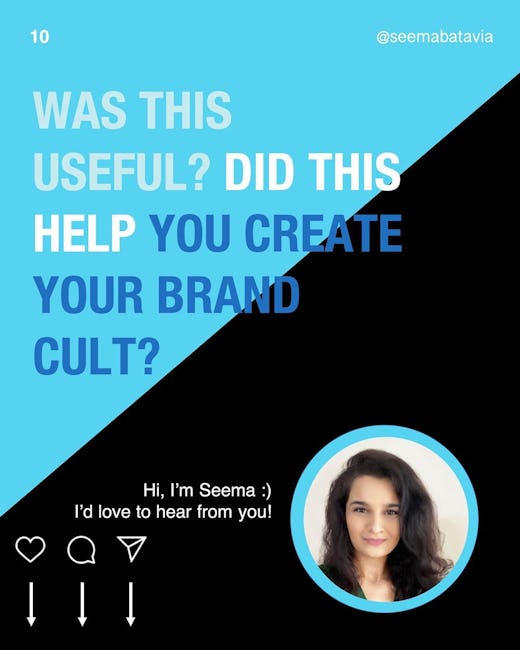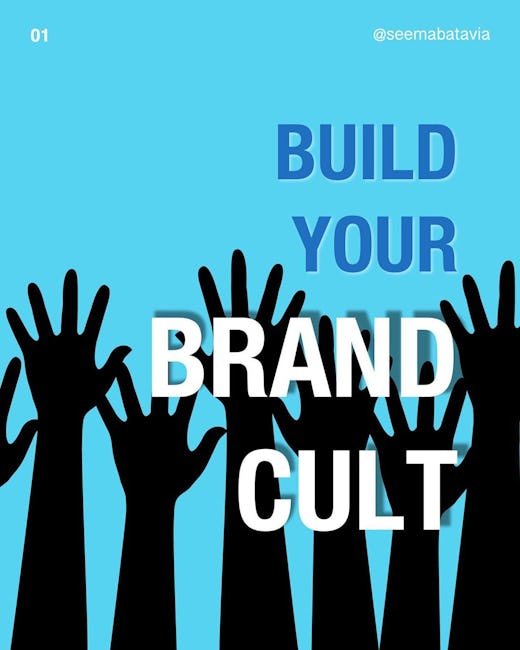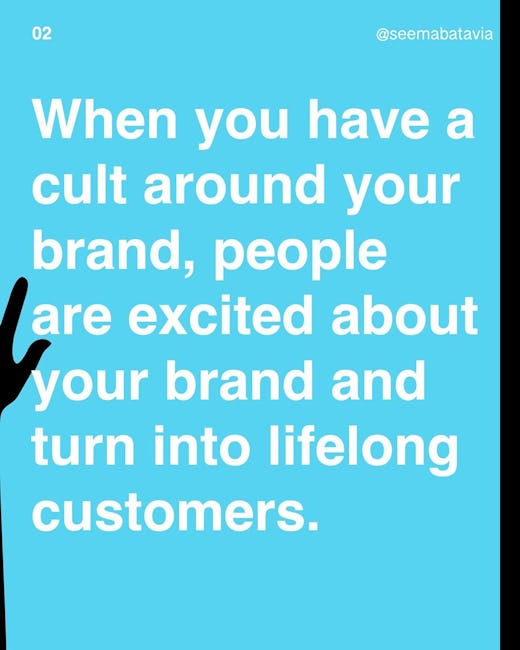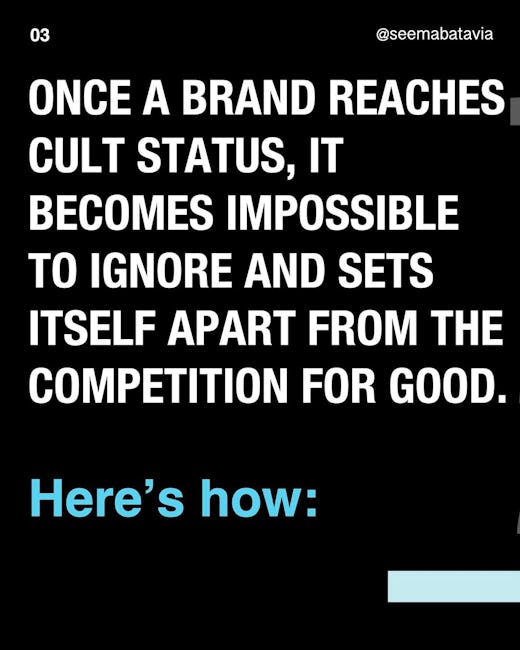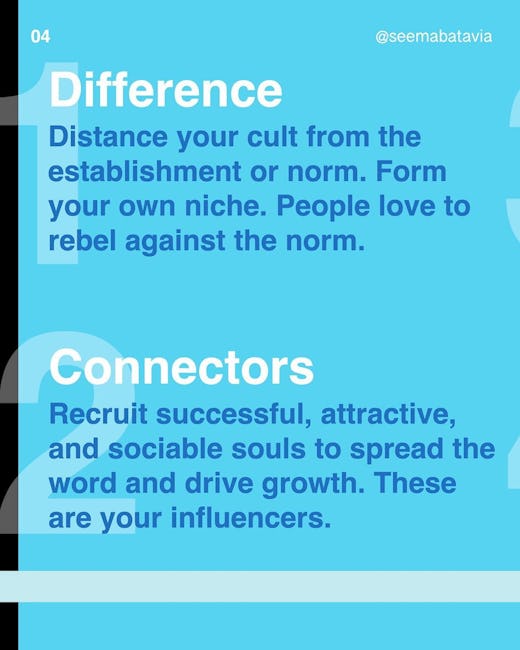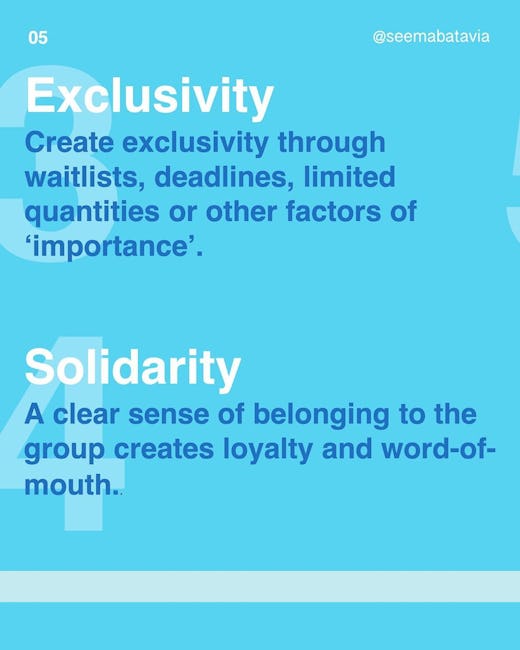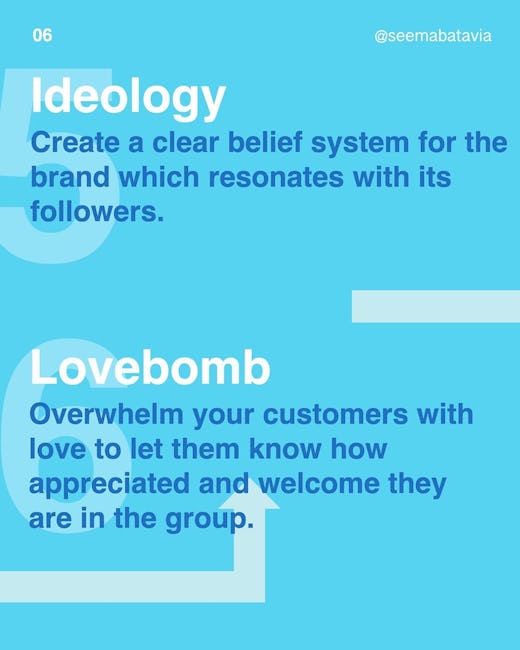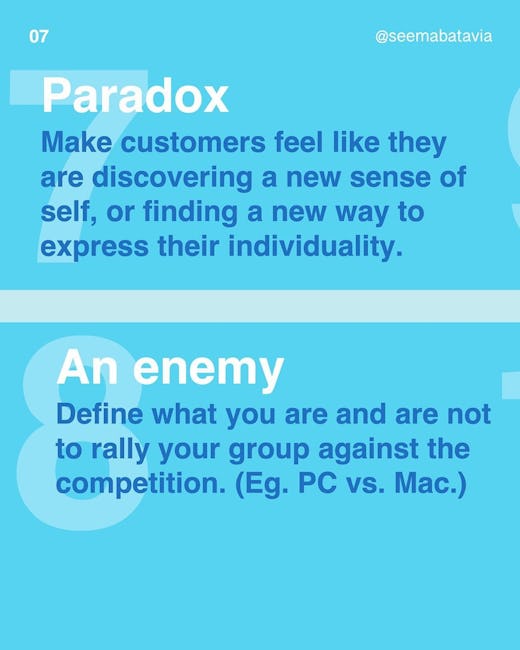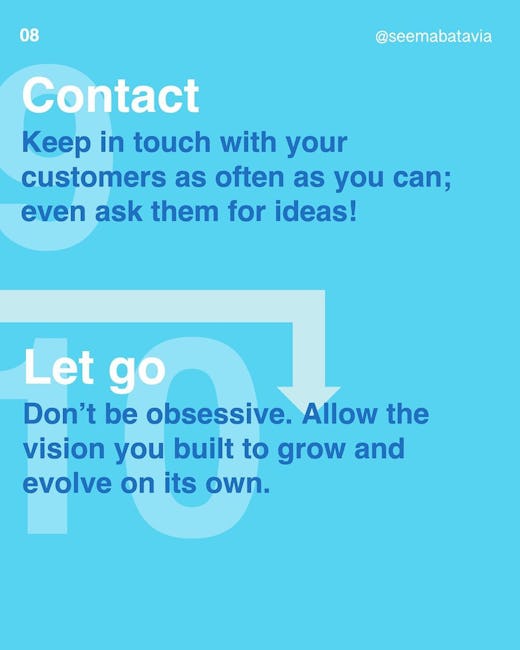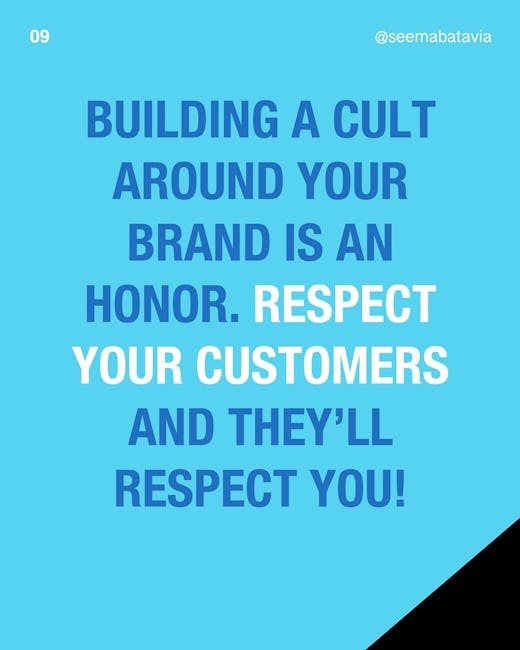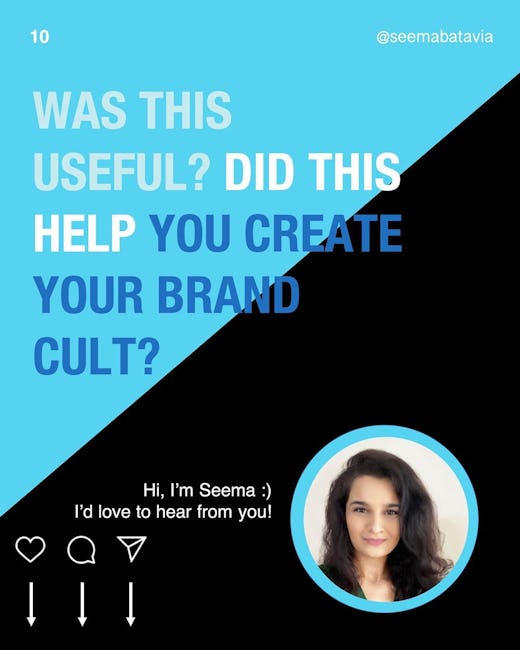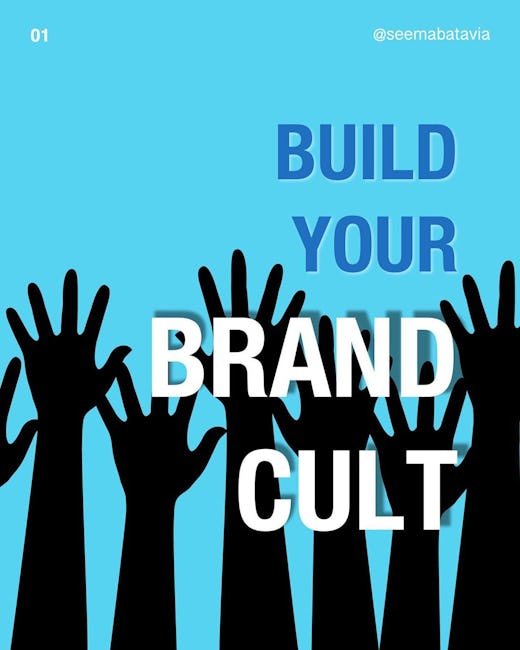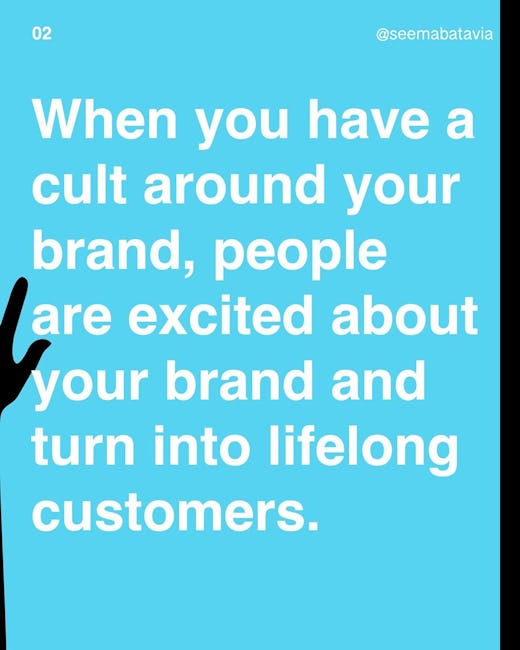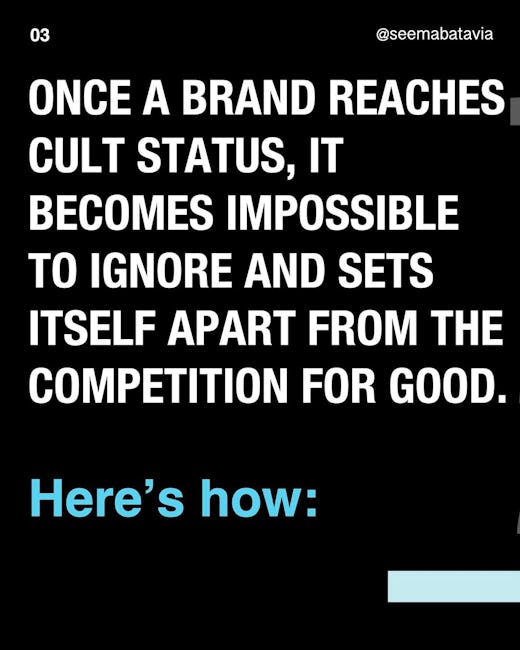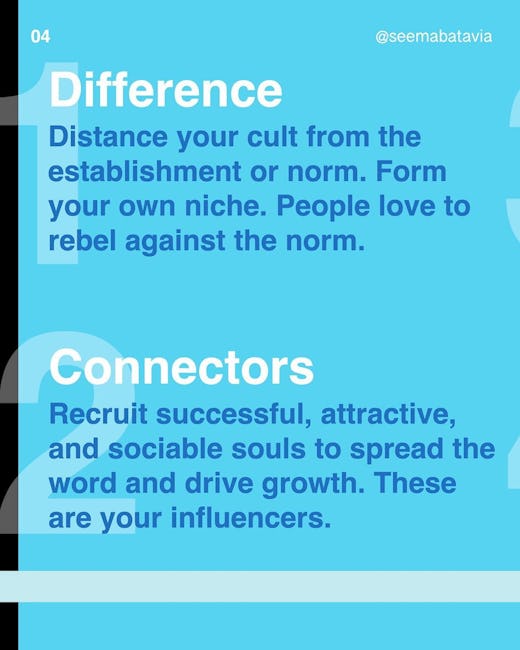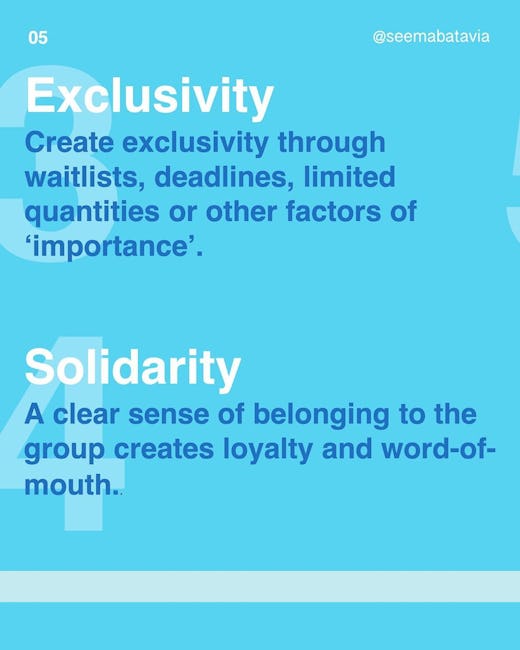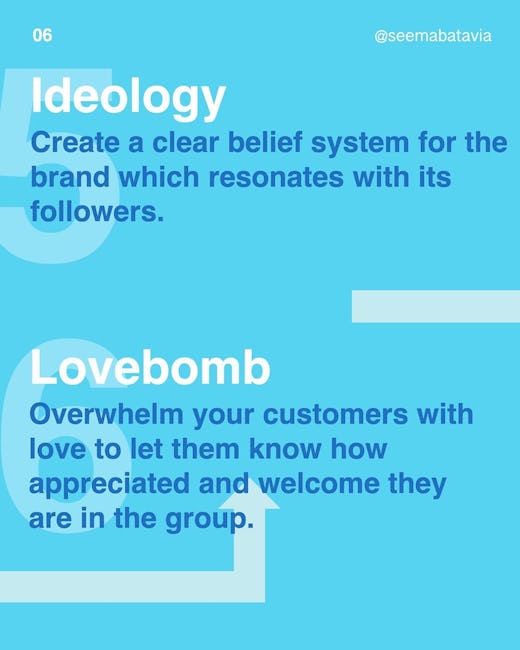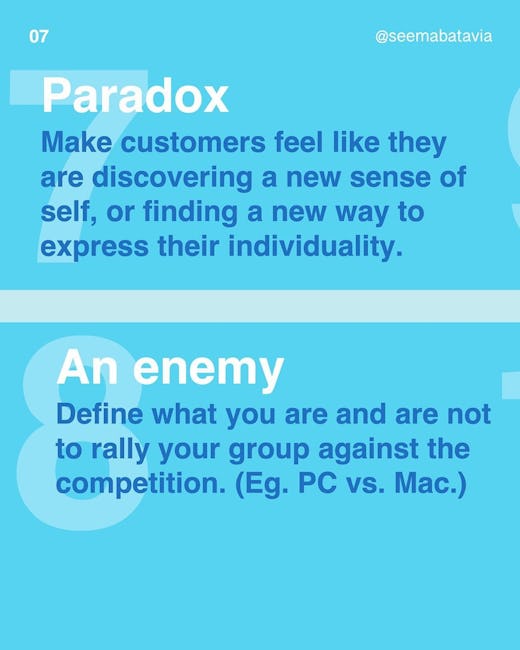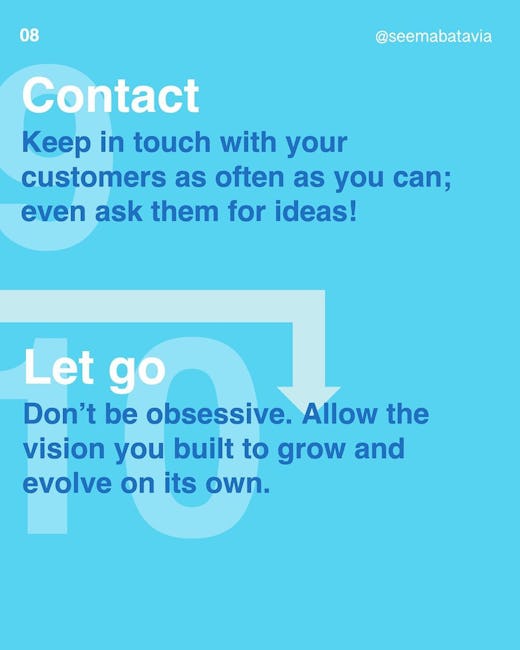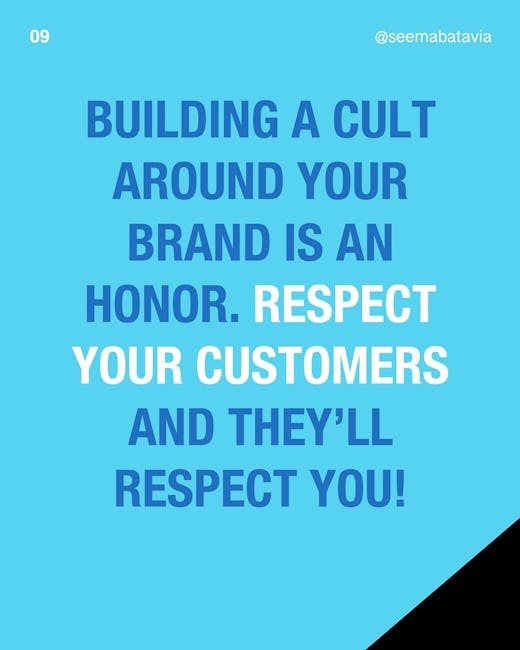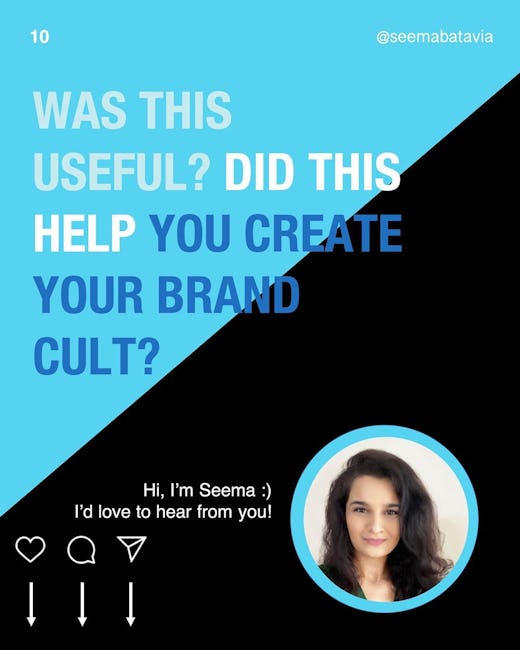 Build Your Brand Cult
When you have a cult around your brand, people are excited about our brand and turn into lifelong customers.
ONCE A BRAND REACHES CULT STATUS, IT BECOMES IMPOSSIBLE TO IGNORE AND SETS ITSELF APART FROM THE COMPETITION FOR GOOD.
Here's how:
Difference
Distance your cult from the establishment or norm. Fc your own niche. People 10 rebel against the norm.
Connectors
Recruit successful, attractive, and sociable souls to spread the word and drive growth. These are your influencers.
Exclusivity
Create exclusivity through waitlists, deadlines, limited quantities or other factors of 'importance'.
Solidarity
A clear sense of belonging to the group creates loyalty and word-of-mouth..
Ideology
Create a clear belief system for the brand which resonates with its
followers.
Lovebomb
Overwhelm your customers with love to let them know how appreciated and welcome they are in the group.
Paradox
Make customers feel like they are discovering a new sense of self, or finding a new way to express their individuality.
An enemy
Define what you are and are not to rally your group against the competition. (Eg. PC vs. Mac.)
Contact
Keep in touch with your customers as often as you can; even ask them for ideas!
Lét go
Don't be obsessive. Allow the vision you built to grow and evolve on its own.
BUILDING A CULT AROUND YOUR BRAND IS AN HONOR. RESPECT YOUR CUSTOMERS AND THEY'LL RESPECT YOU!
More booklets by Seema Batavia
More Marketing booklets
Your recently viewed booklets
See all booklets