Booklet
Build Repeat Clients With Relationship Levels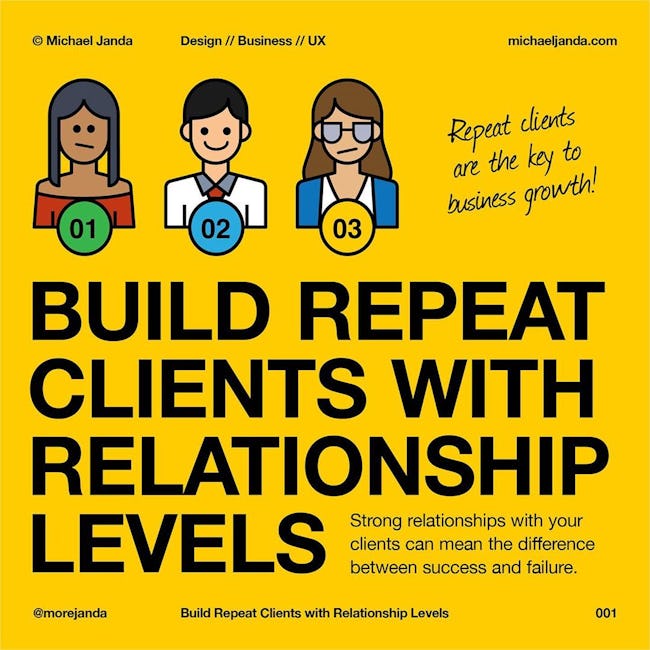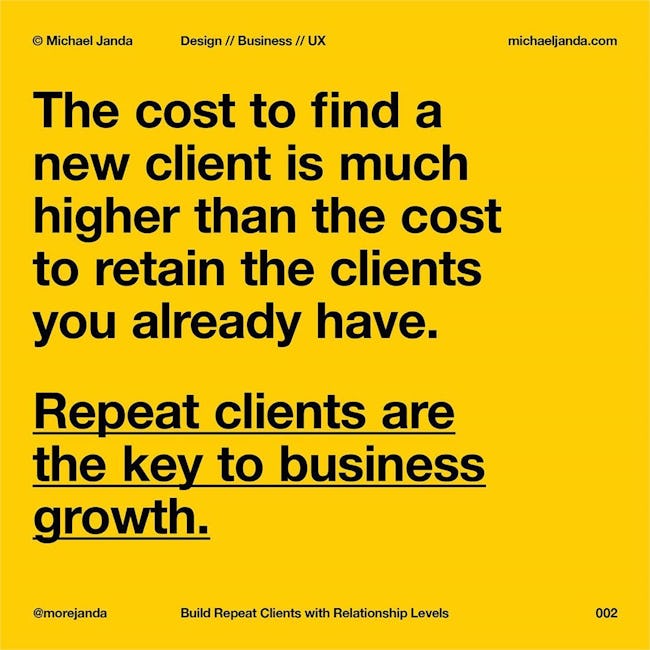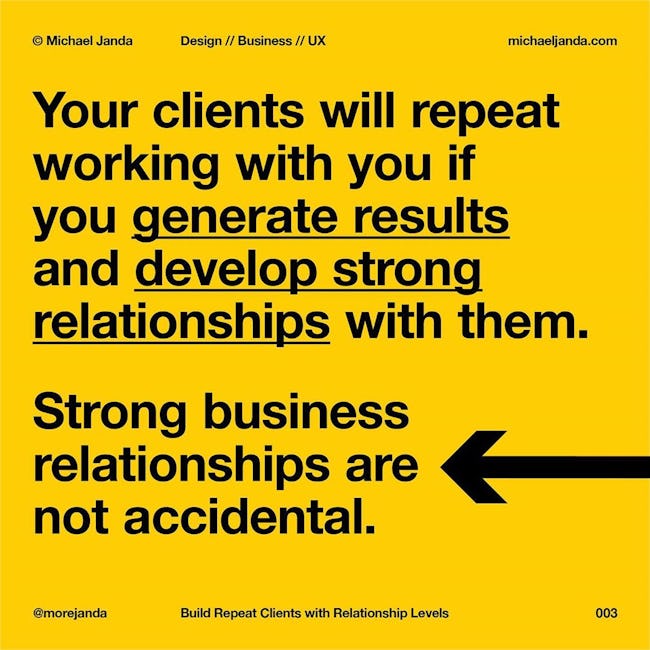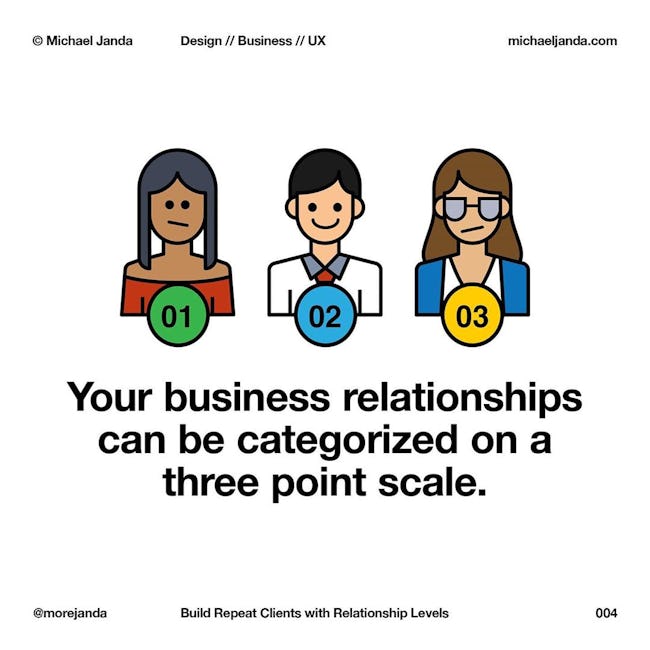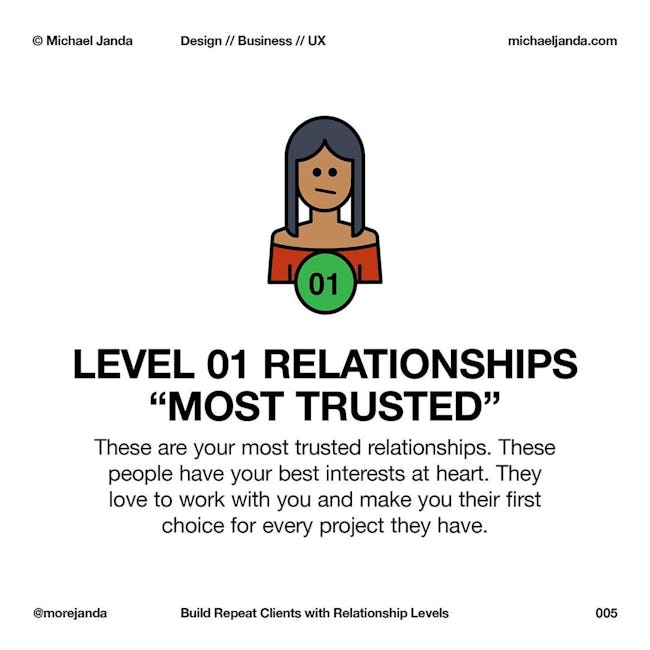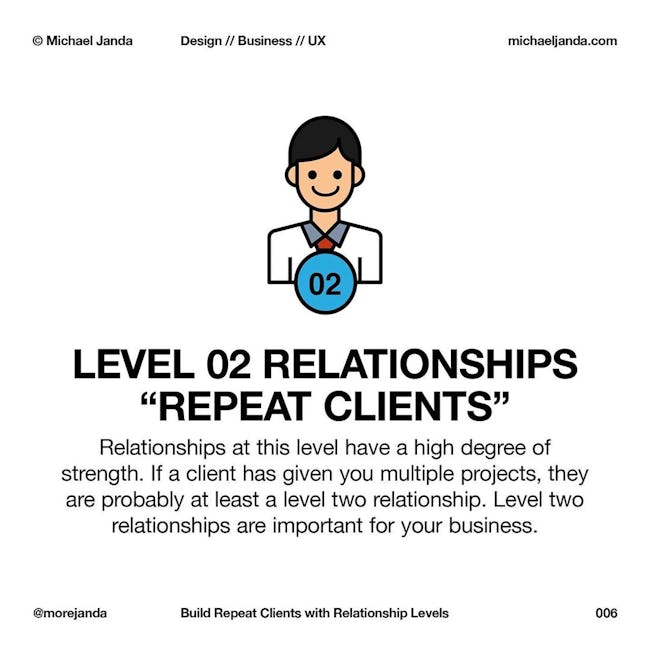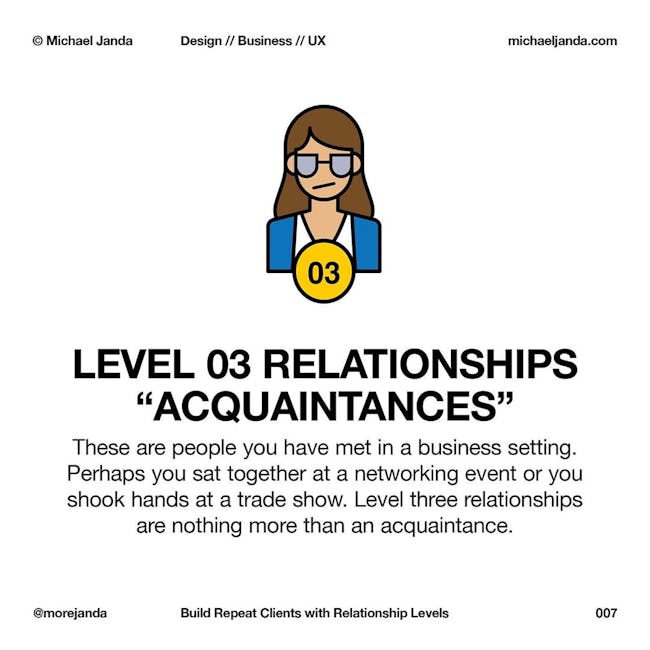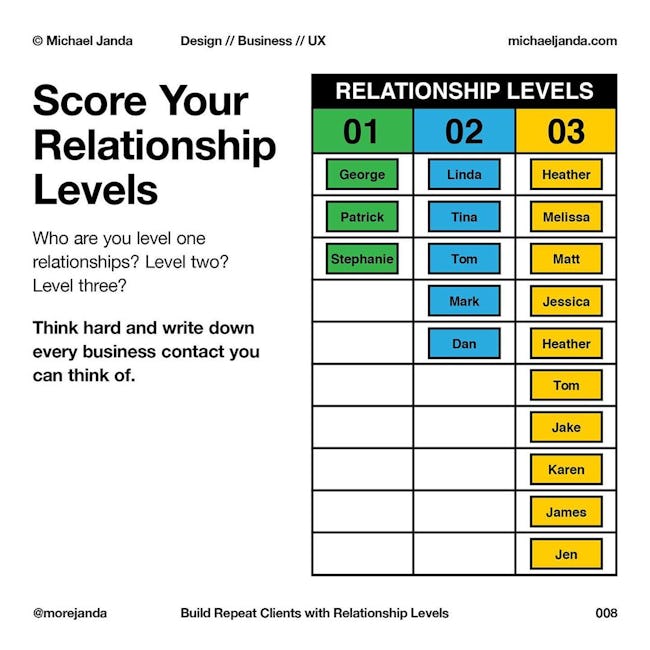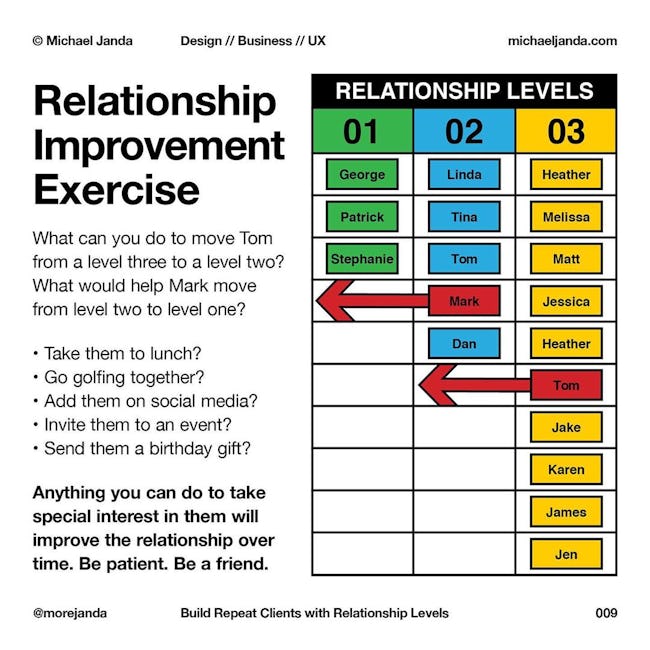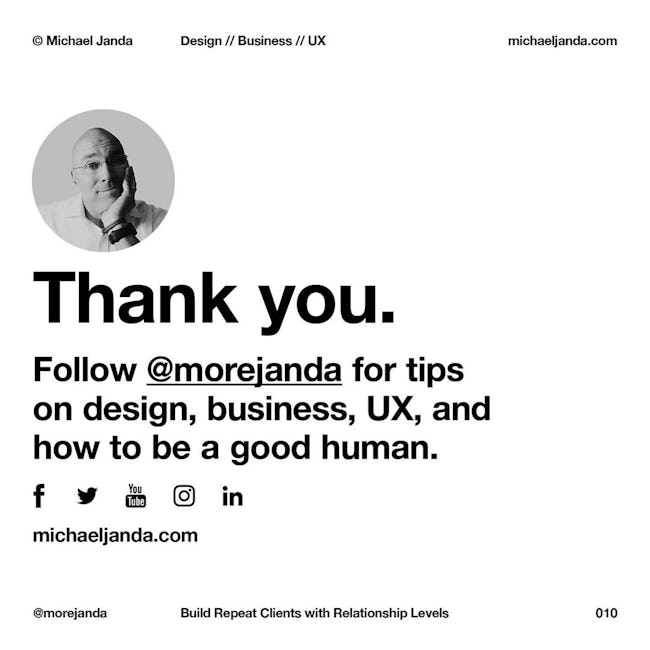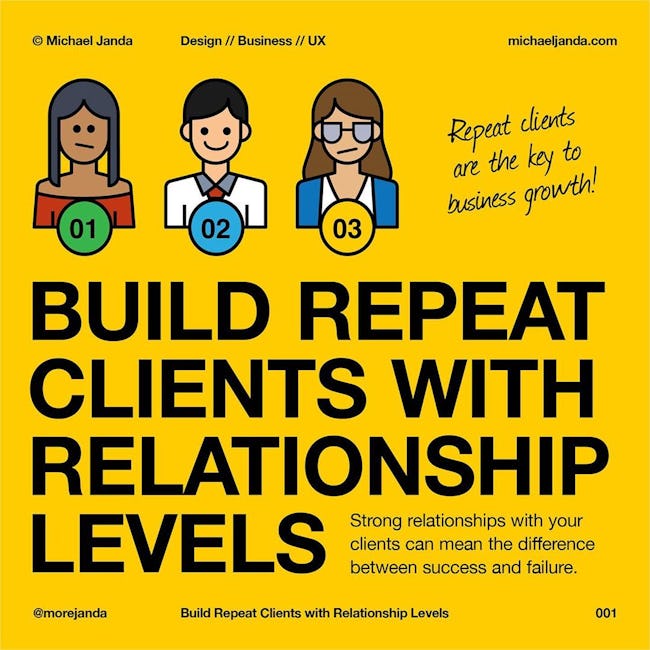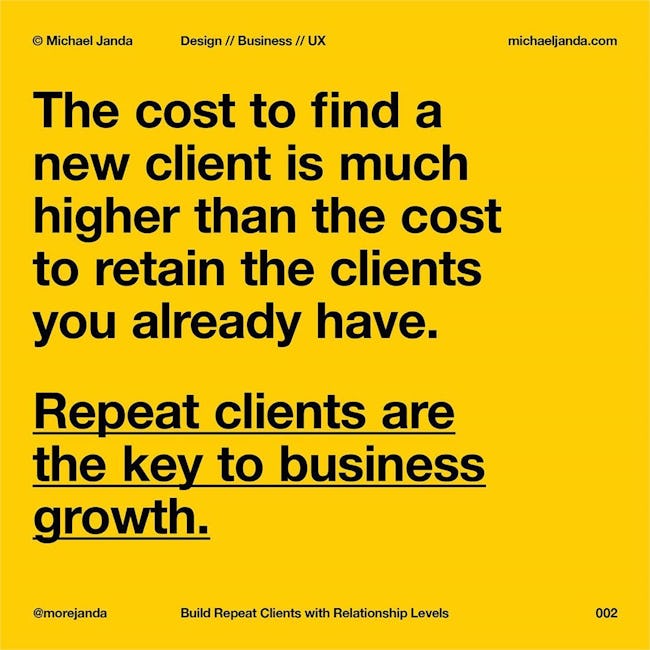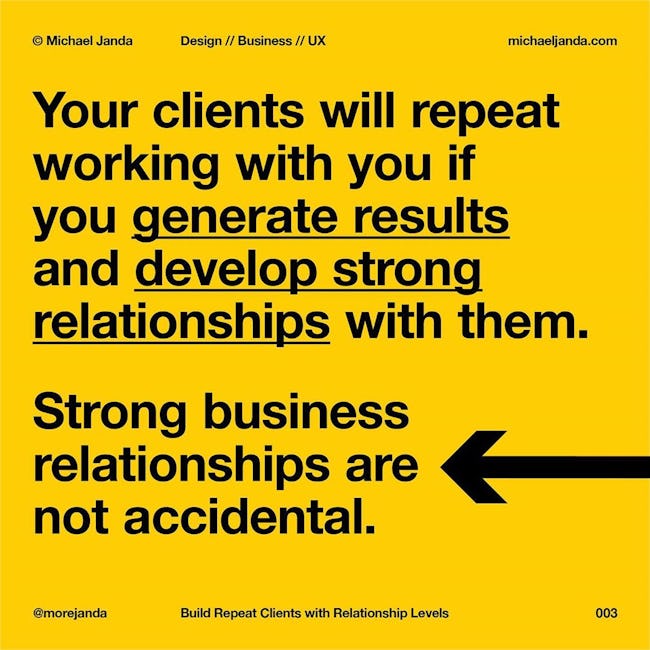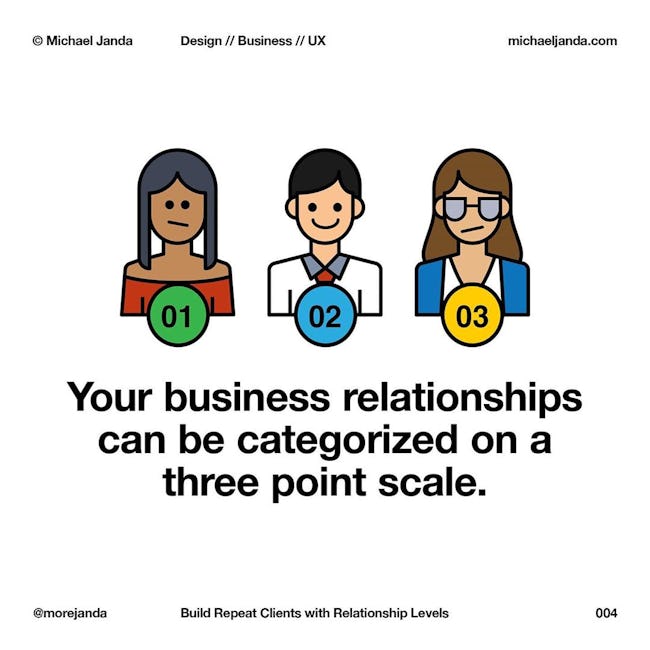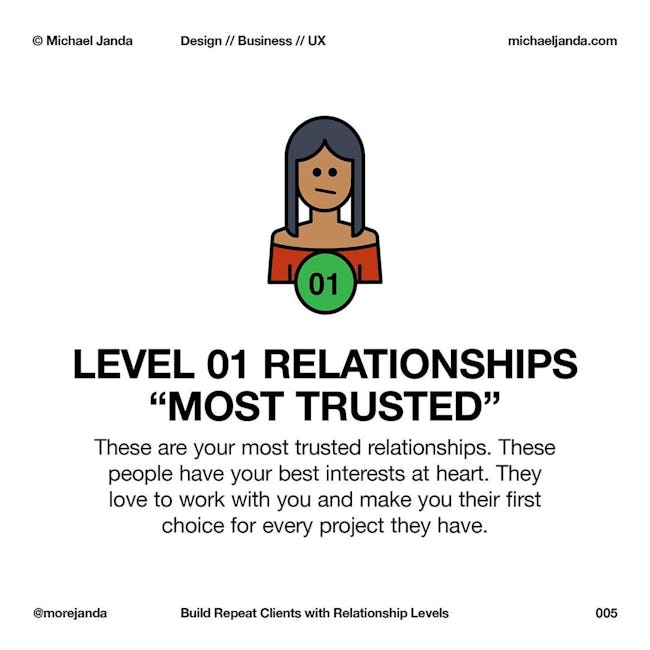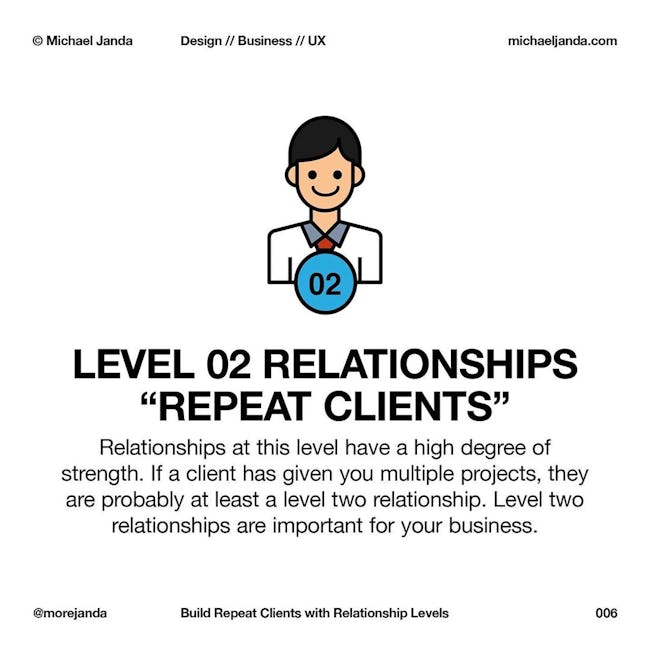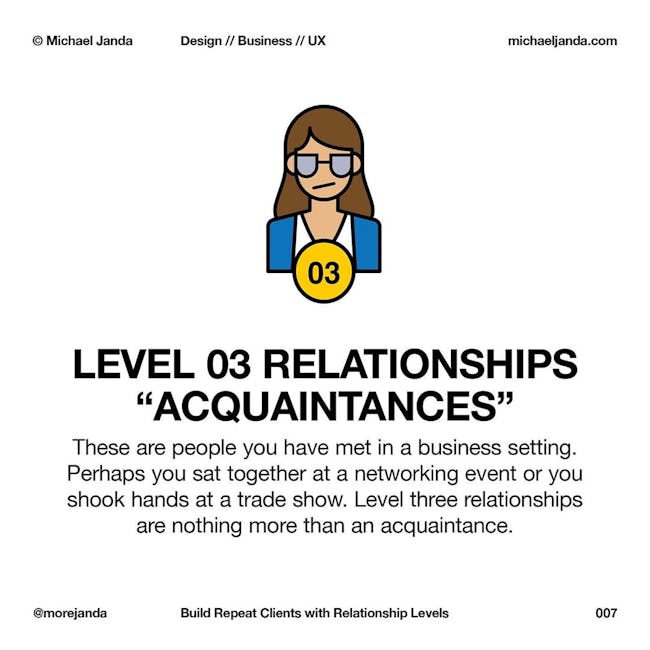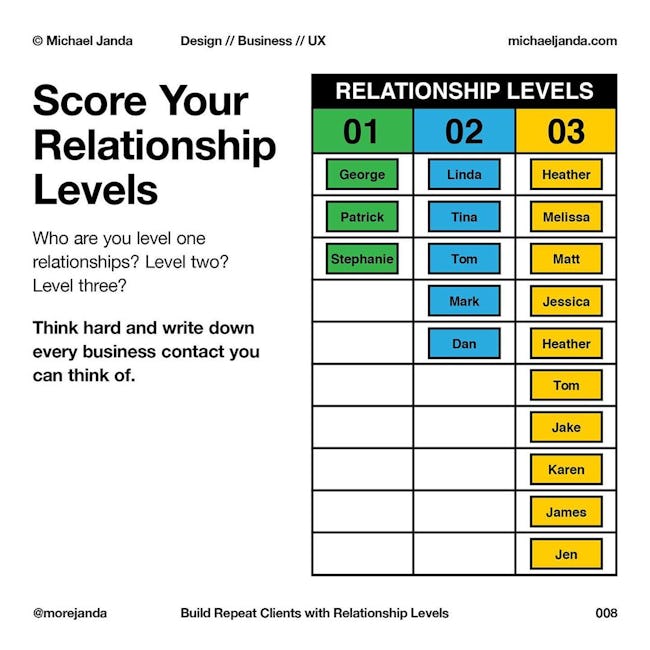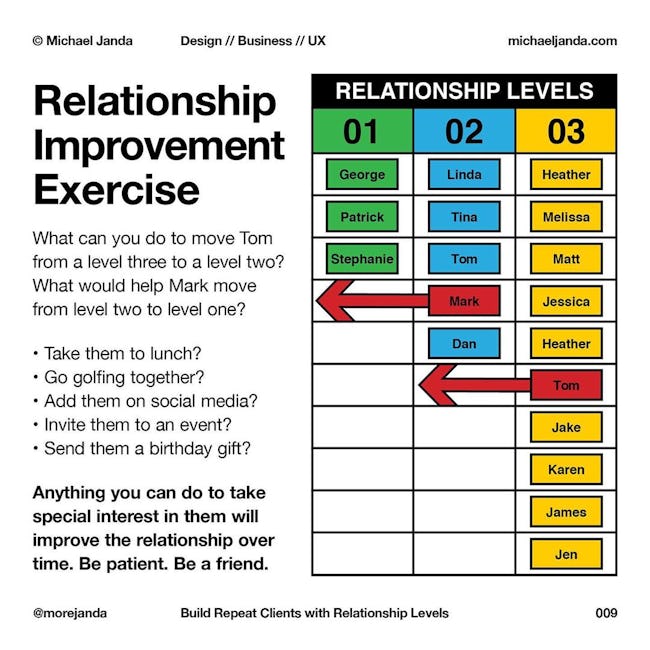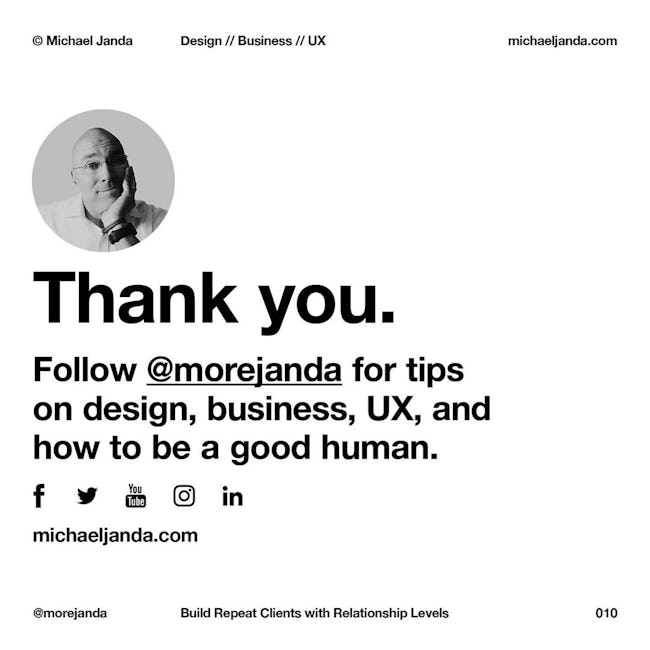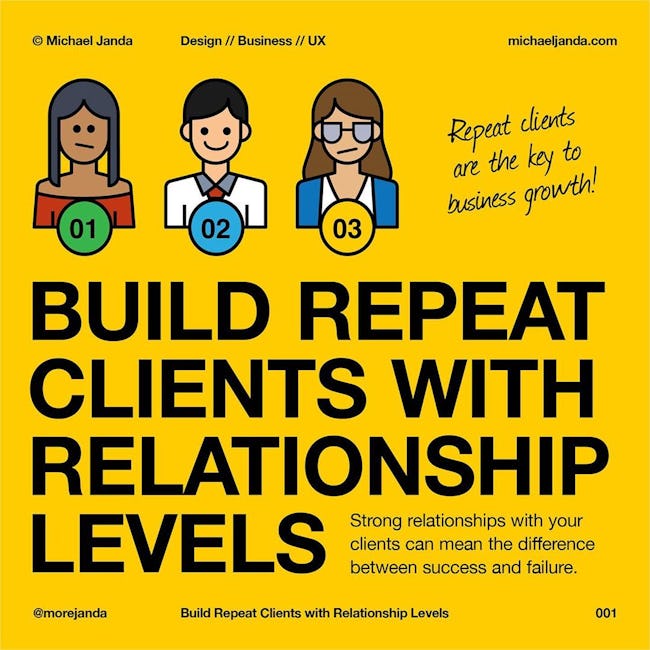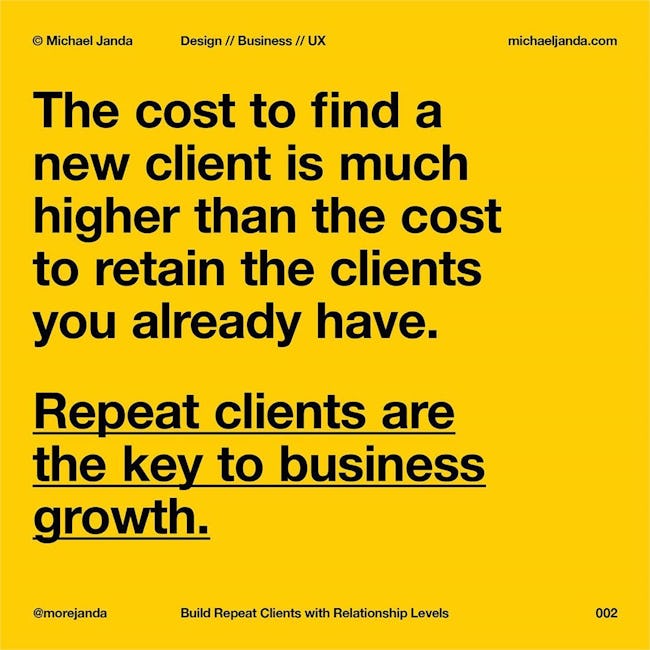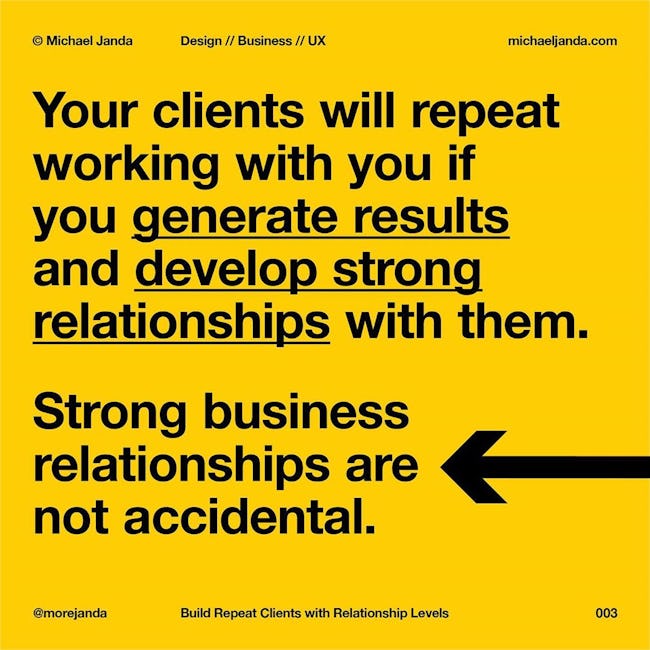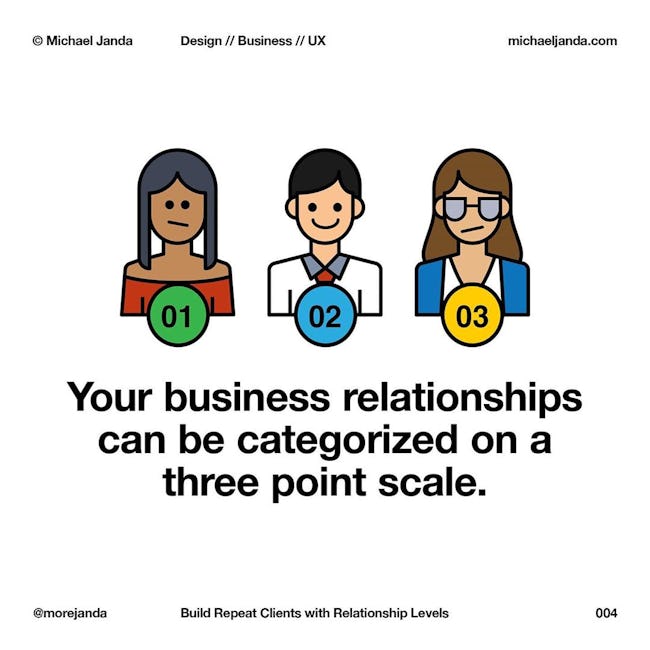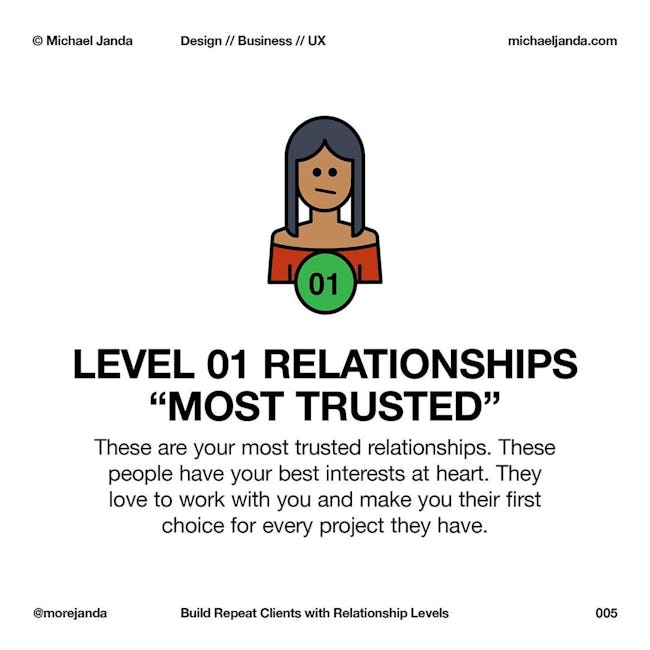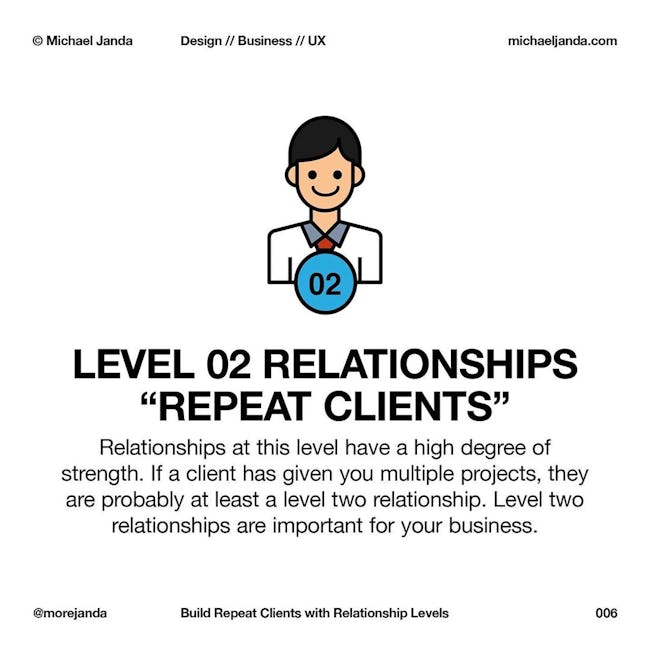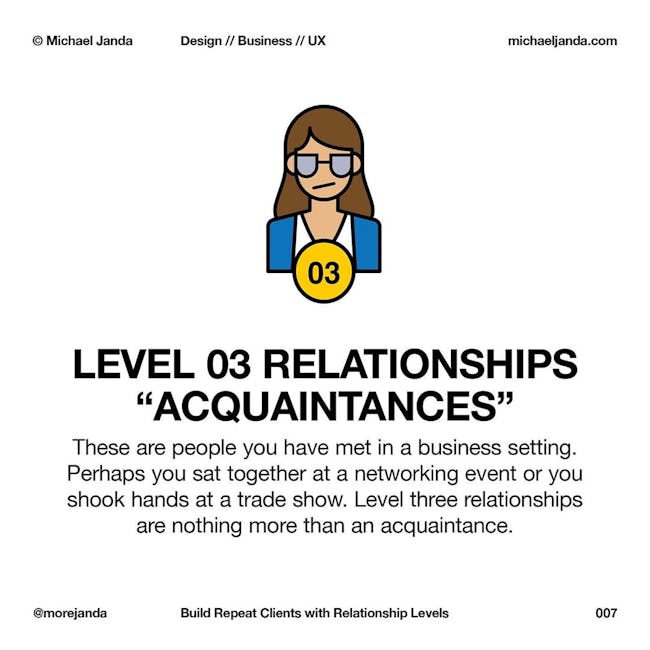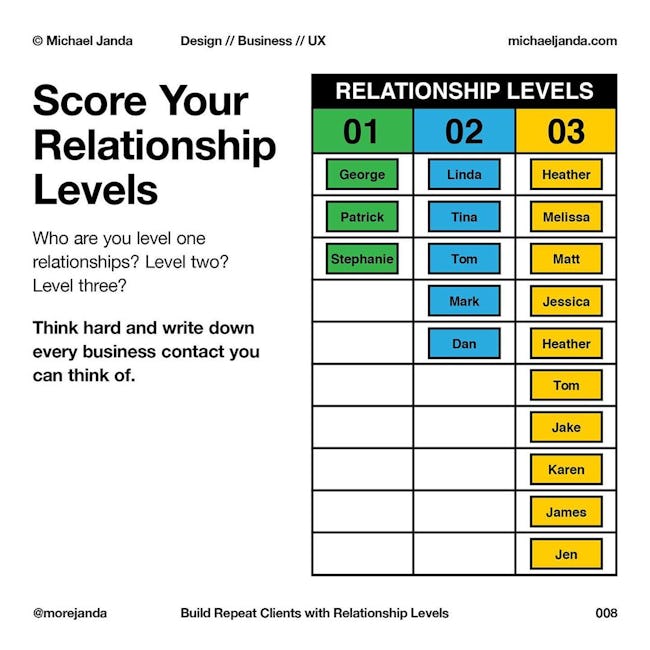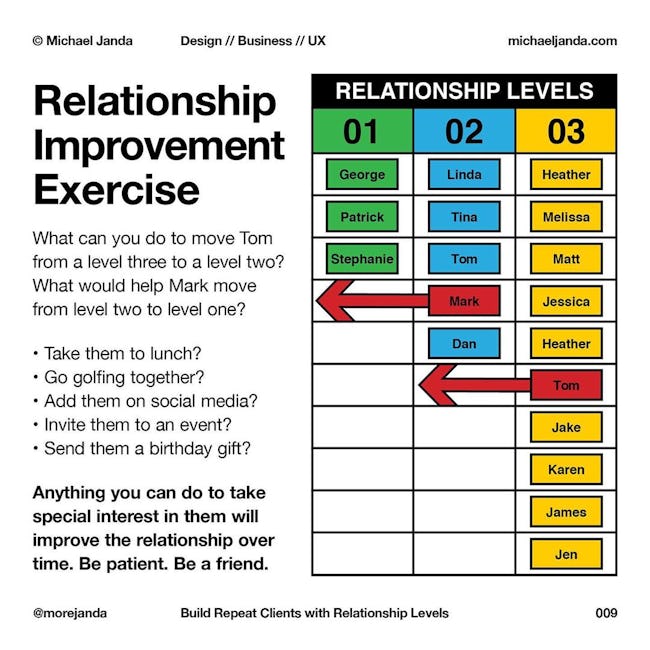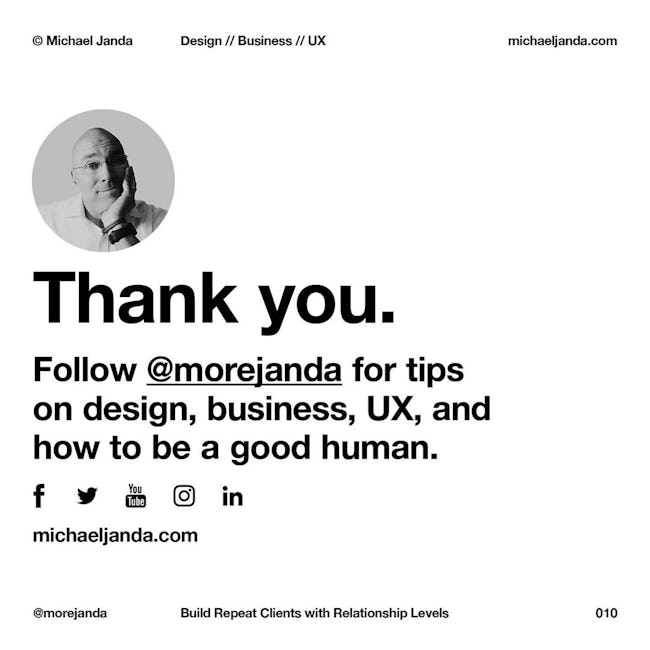 BUILD REPEAT CLIENTS WITH RELATIONSHIP LEVELS
Strong relationships with your clients can mean the difference between success and failure
The cost to find a new client is much higher than the cost to retain the clients you already have. Repeat clients are the key to business growth.
Your clients will repeat working with you if you generate results and develop strong relationships with them. Strong business relationships are not accidental.
Your business relationships can be categorized on a three point scale.
LEVEL 01 RELATIONSHIPS "MOST TRUSTED" These are your most trusted relationships. These people have your best interests at heart. They love to work with you and make you their first choice for every project they have.
LEVEL 02 RELATIONSHIPS "REPEAT CLIENTS" Relationships at this level have a high degree of strength. If a client has given you multiple projects, they are probably at least a level two relationship. Level two relationships are important for your business.
LEVEL 03 RELATIONSHIPS "ACQUAINTANCES" These are people you have met in a business setting. Perhaps you sat together at a networking event or you shook hands at a trade show. Level three relationships are nothing more than an acquaintance.
Score Your Relationship Levels // Who are you level one relationships? Level two? Level three? Think hard and write down every business contact you can think of.
Relationship Improvement Exercise // What can you do to move Tom from a level three to a level two? What would help Mark move from level two to level one? Take them to lunch?
Go golfing together? Add them on social media? Invite them to an event? Send them a birthday gift?
Anything you can do to take special interest in them will improve the relationship over time. Be patient. Be a friend.
More booklets by Michael Janda
More Business booklets
Your recently viewed booklets
See all booklets