Booklet
Brand strategy explained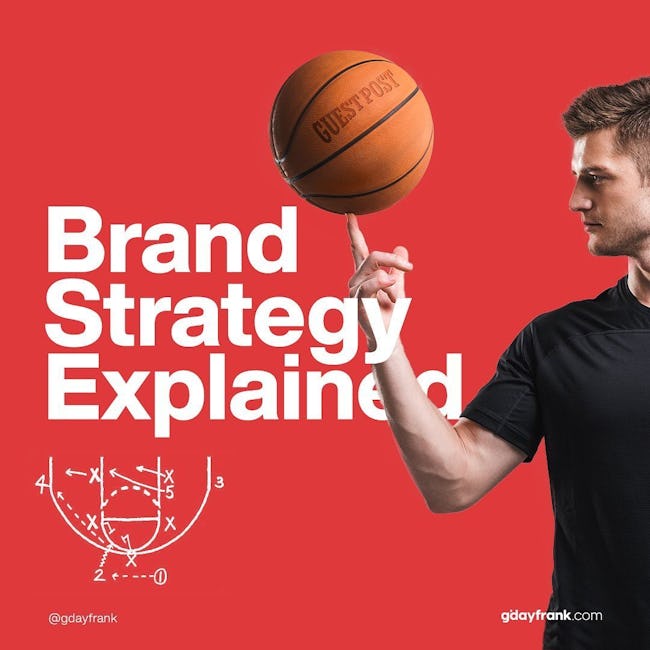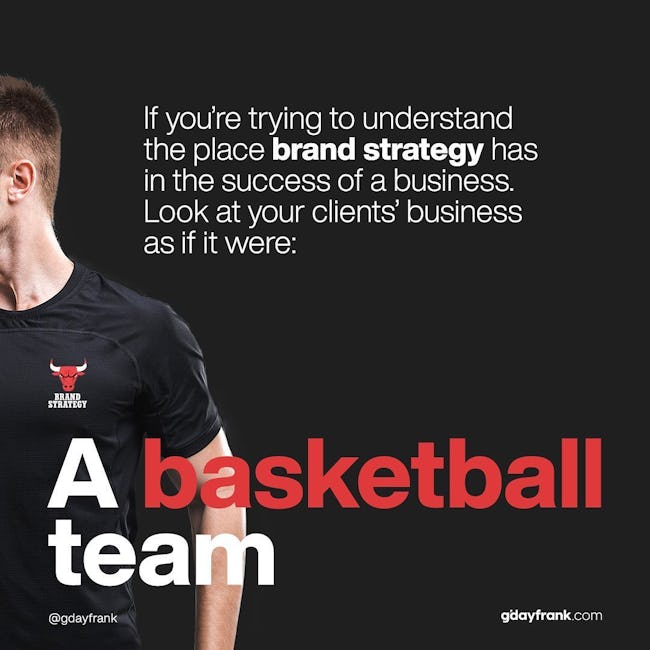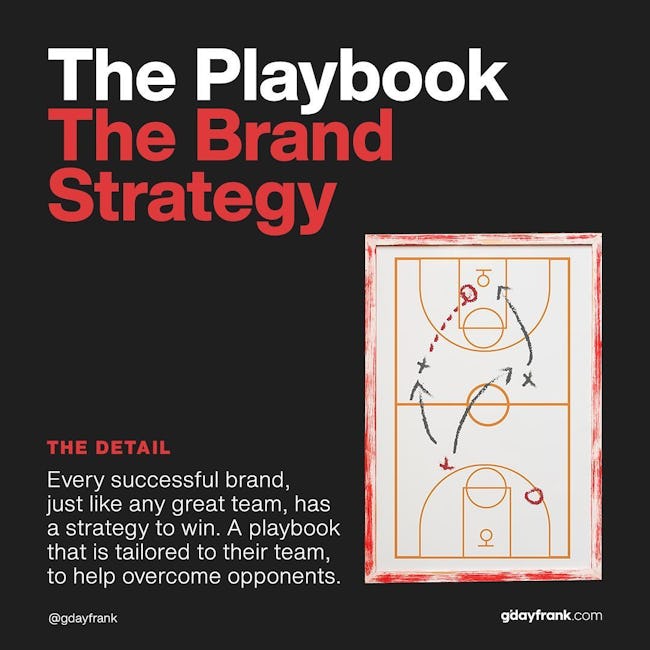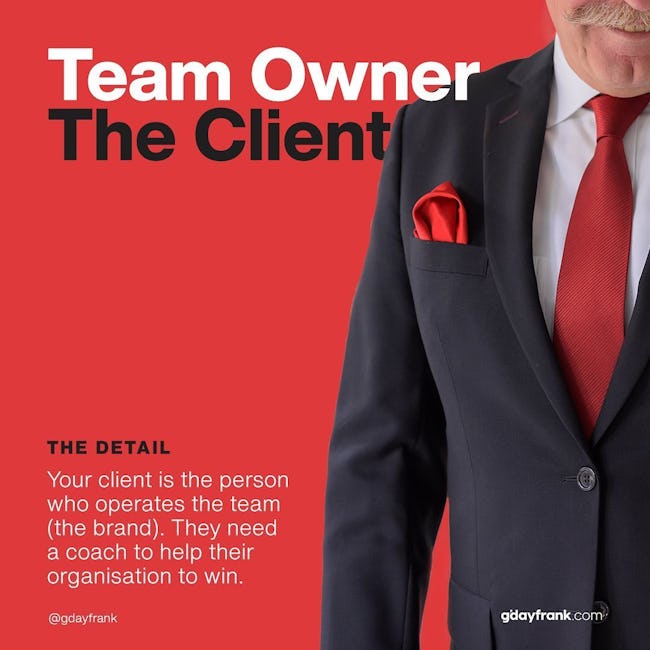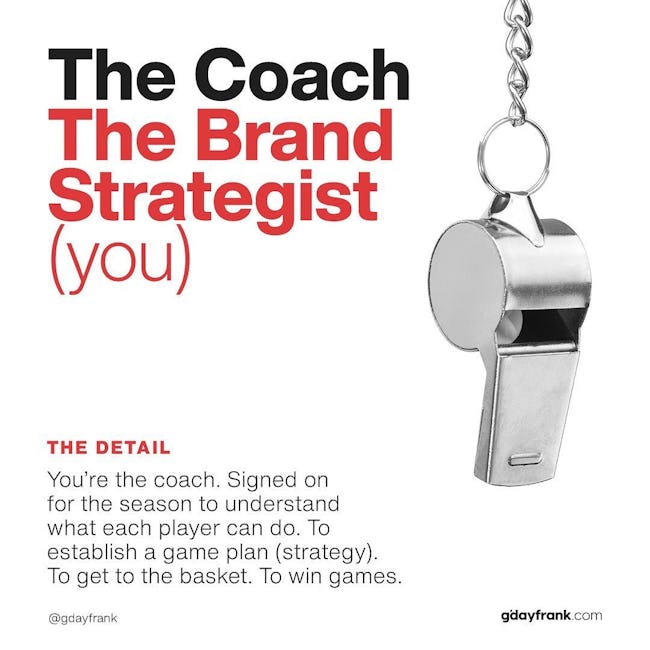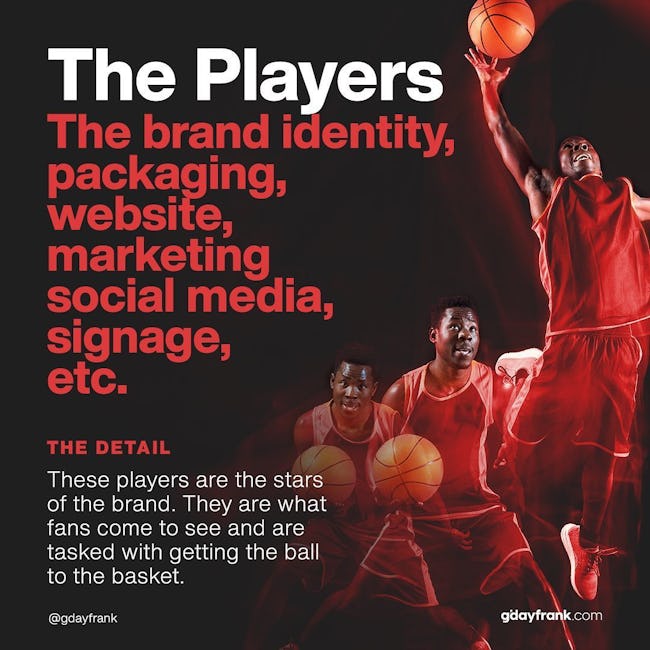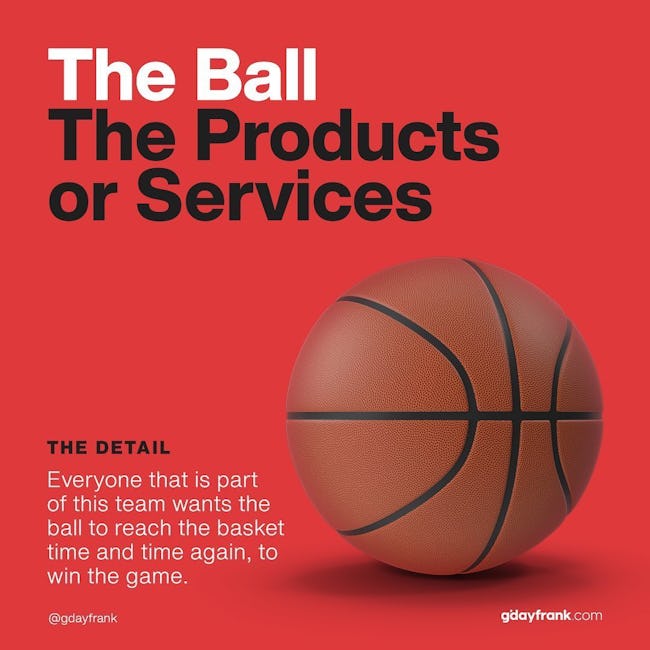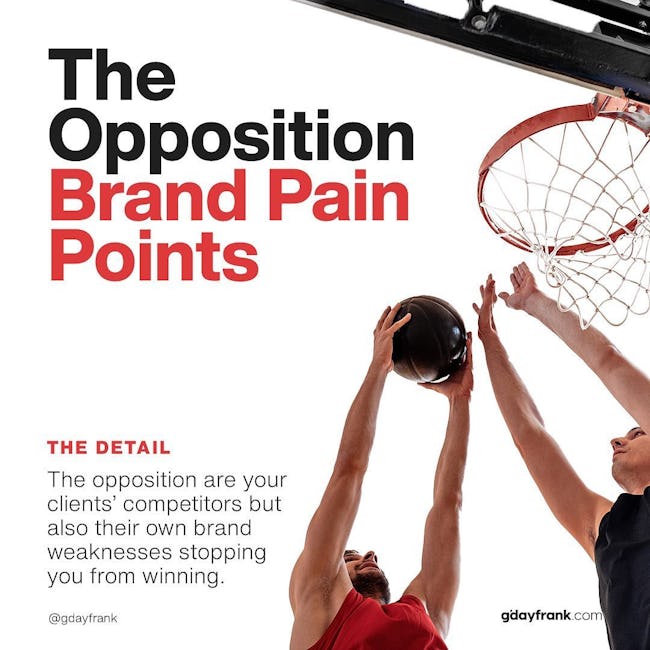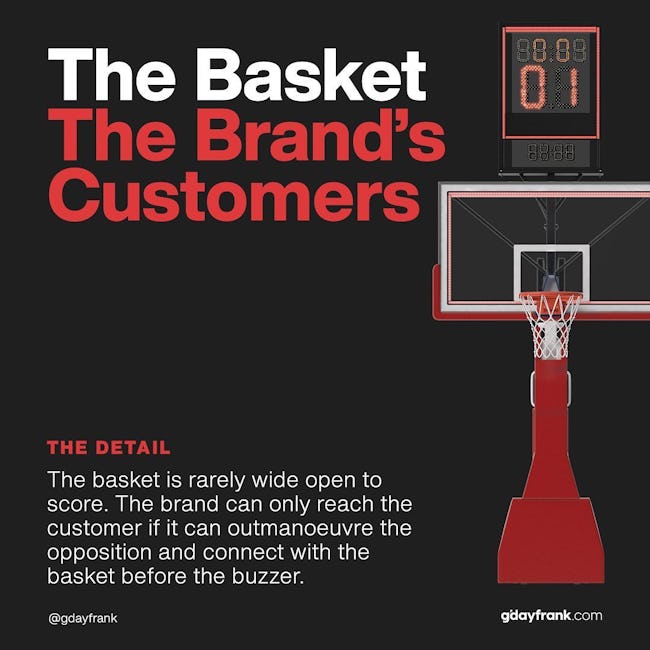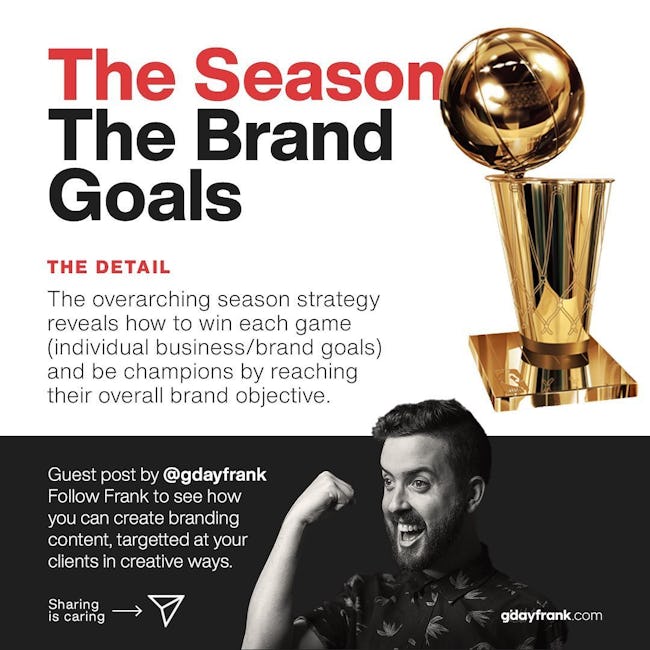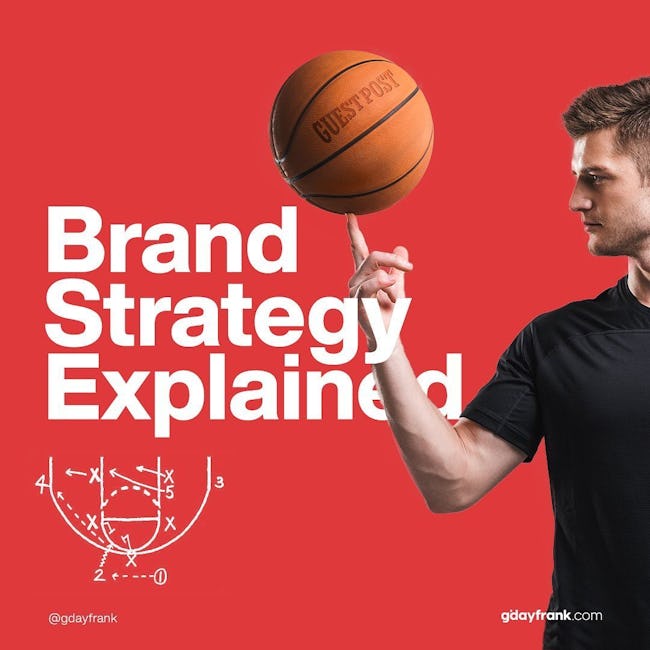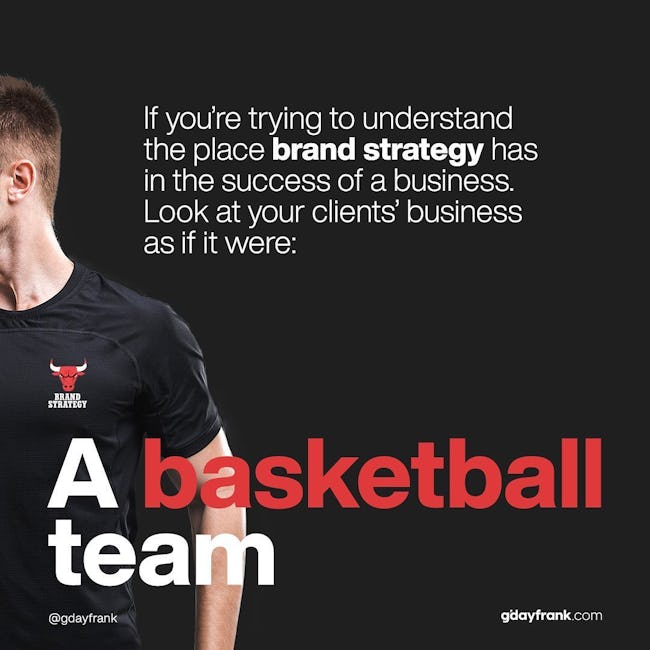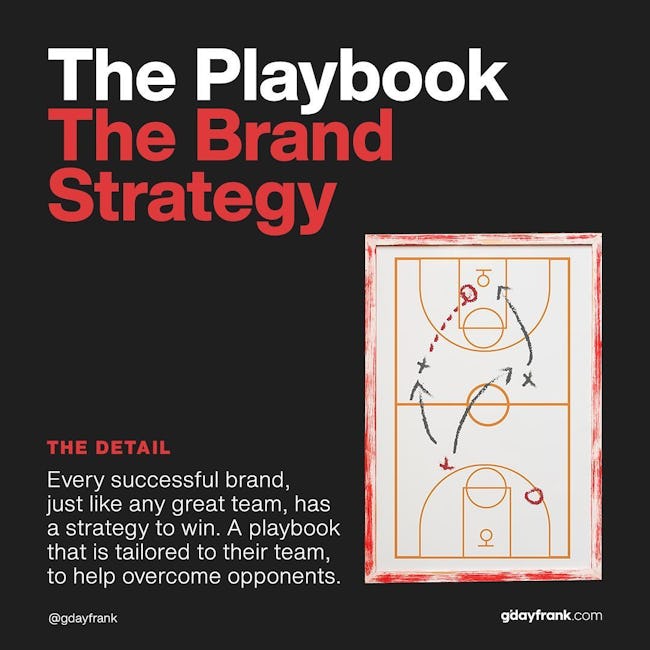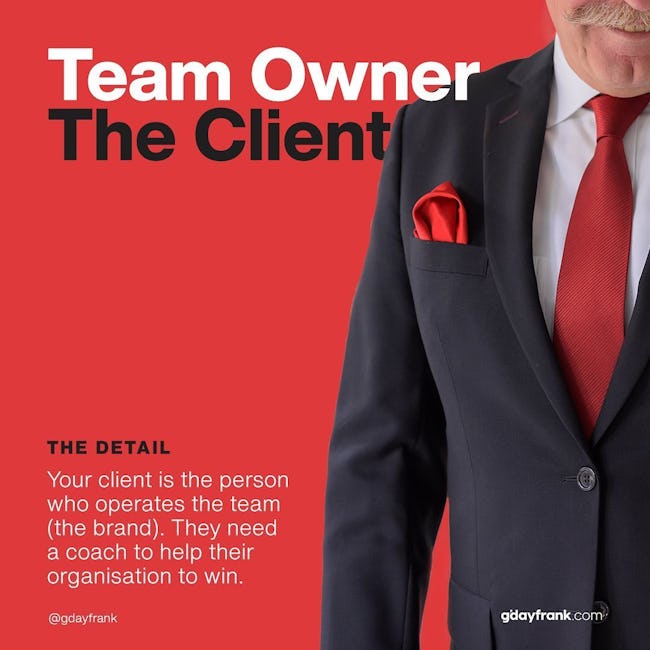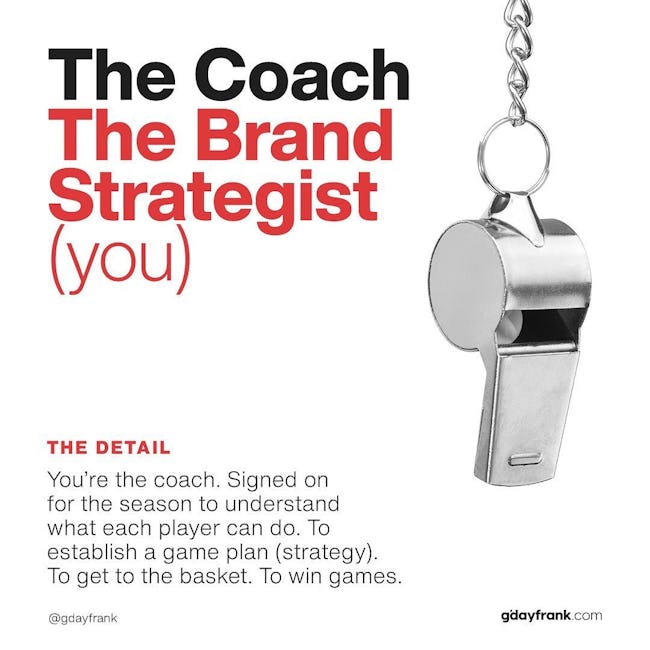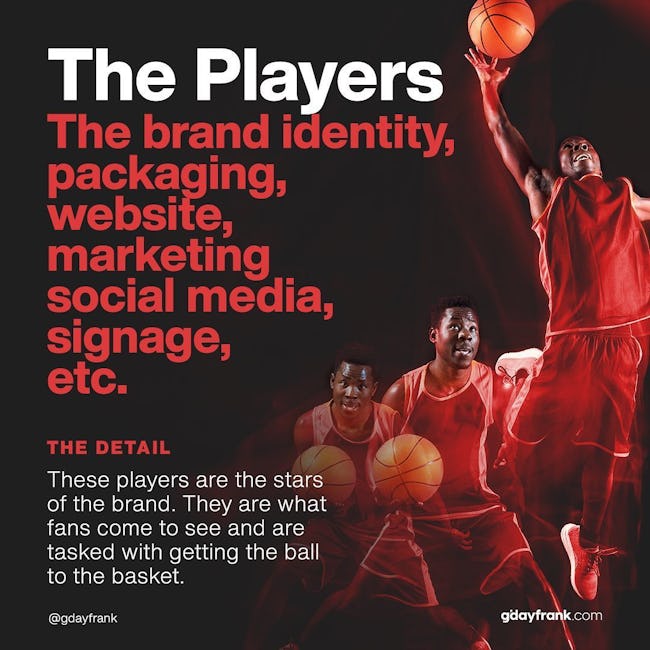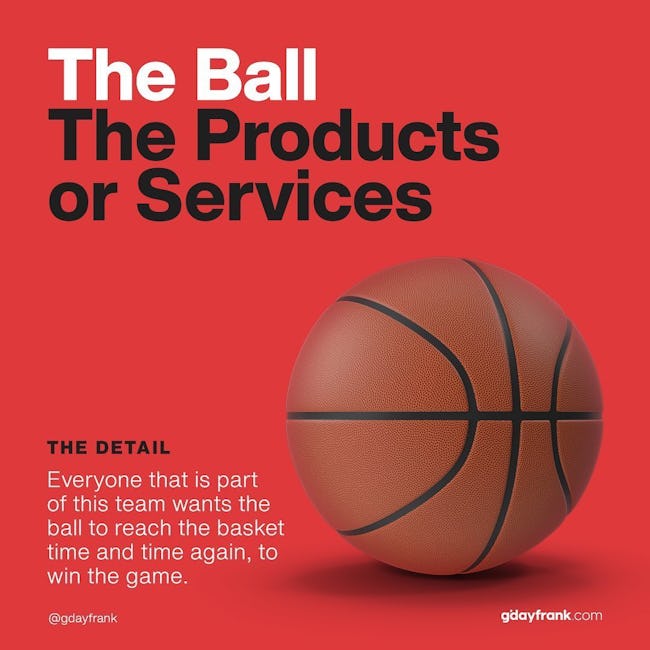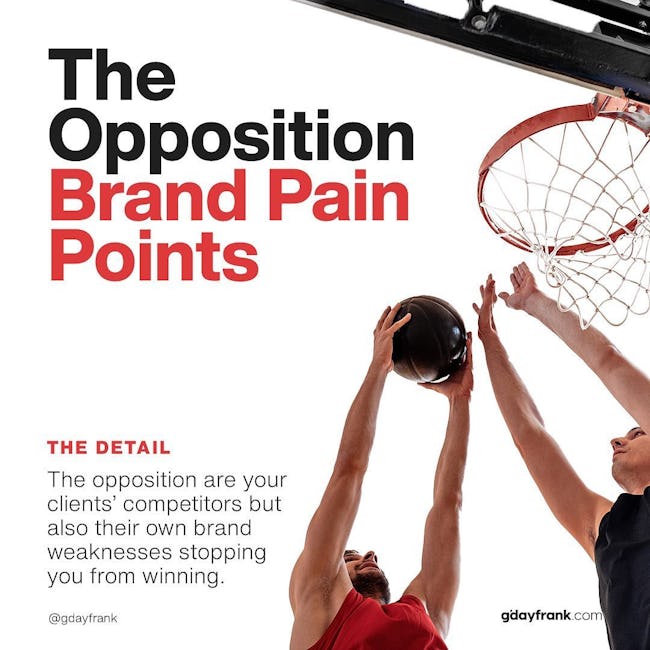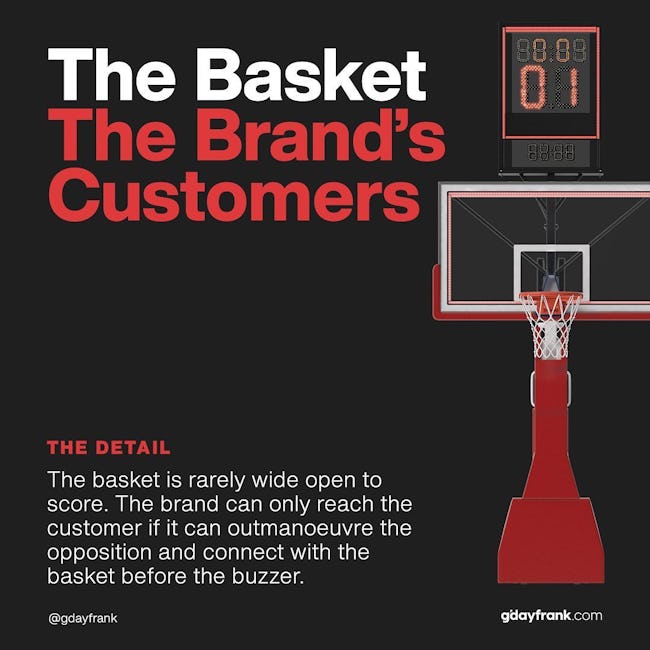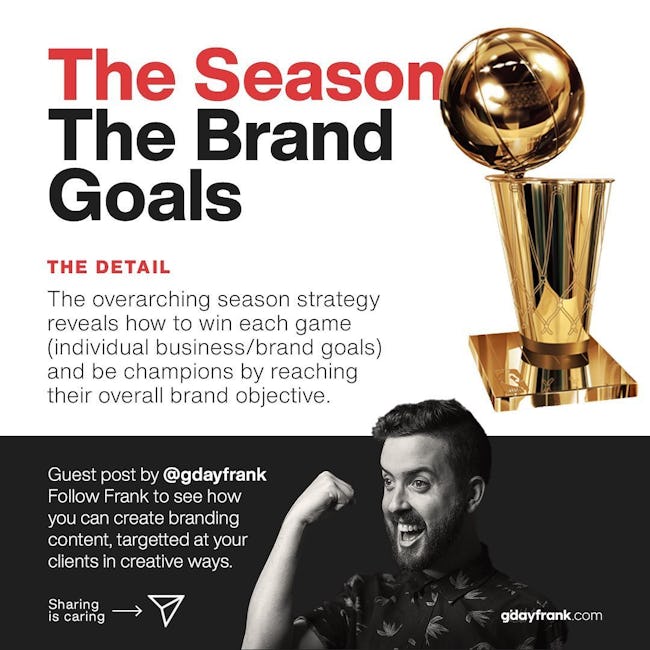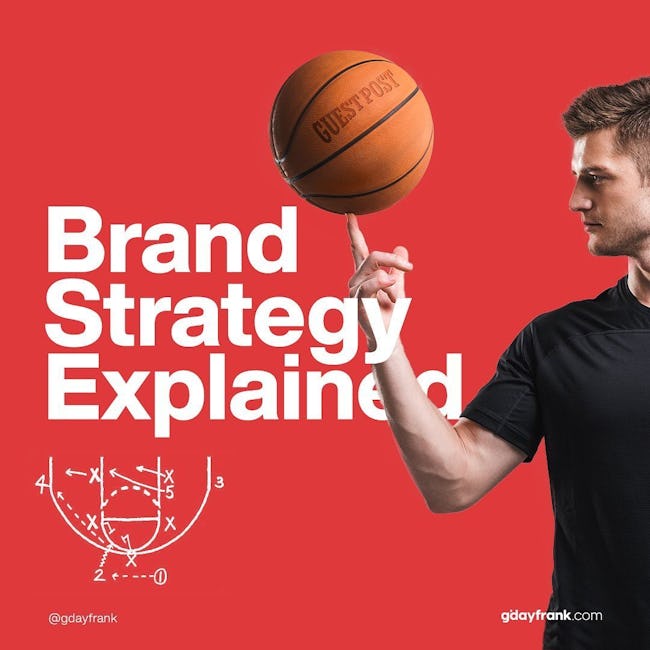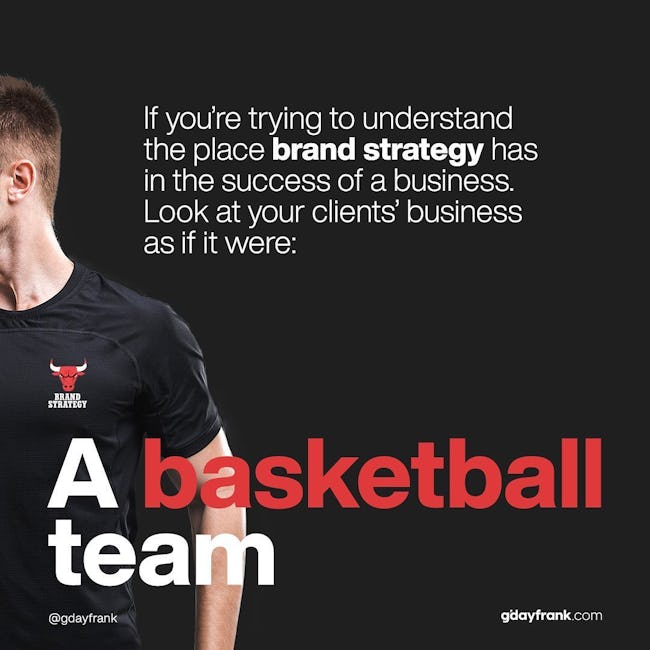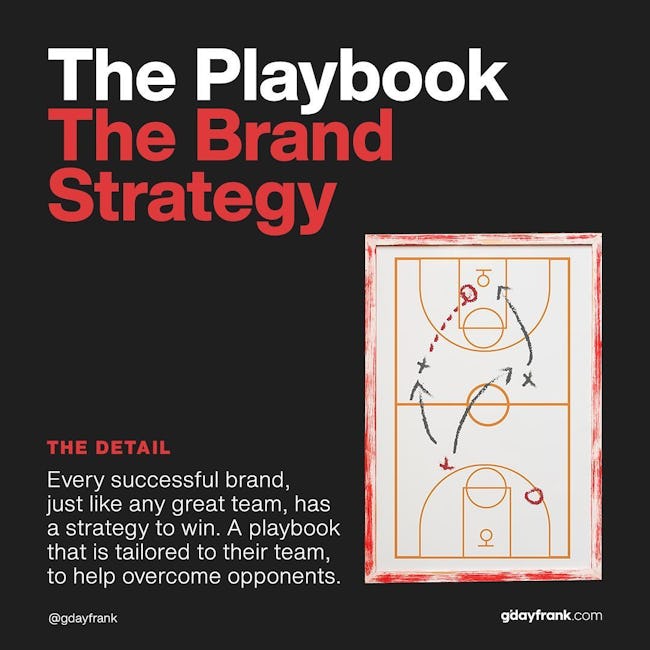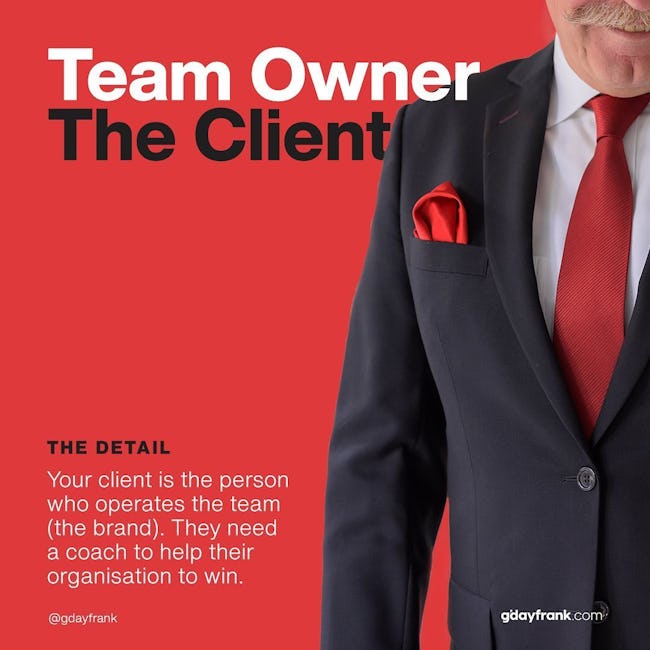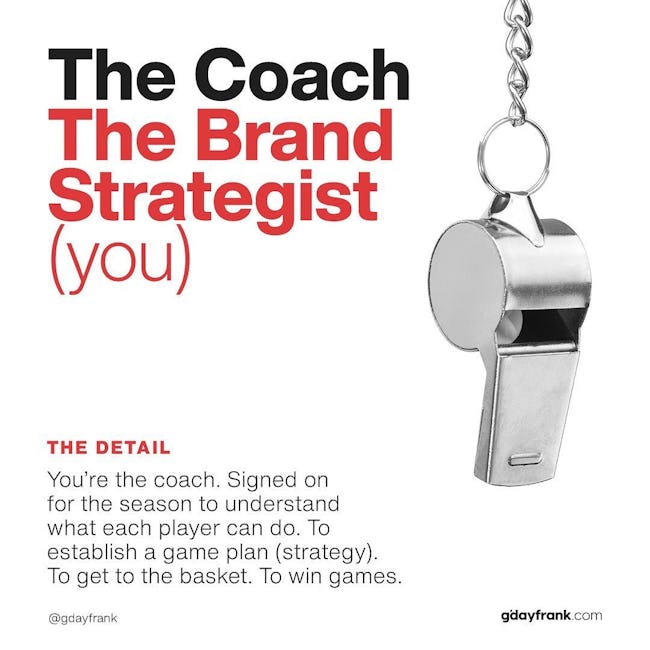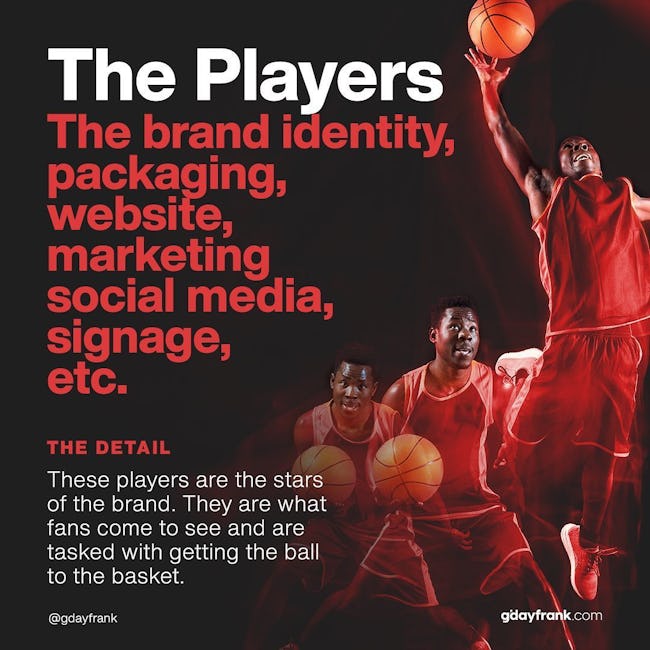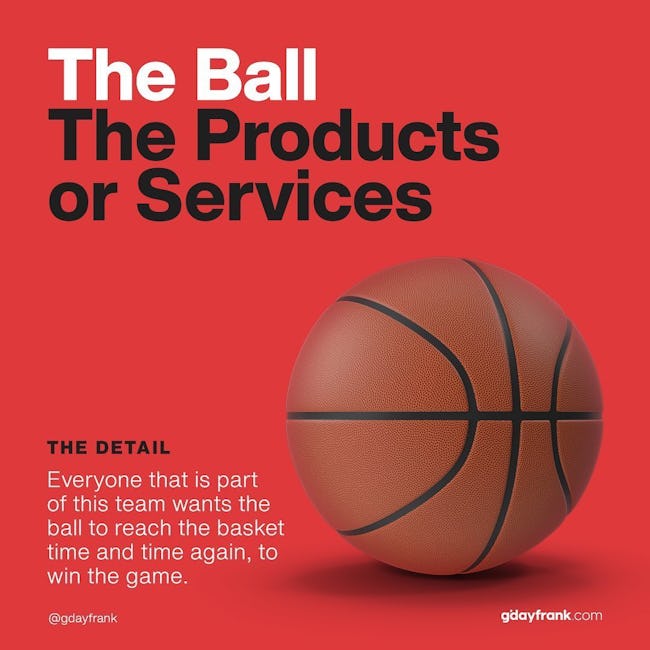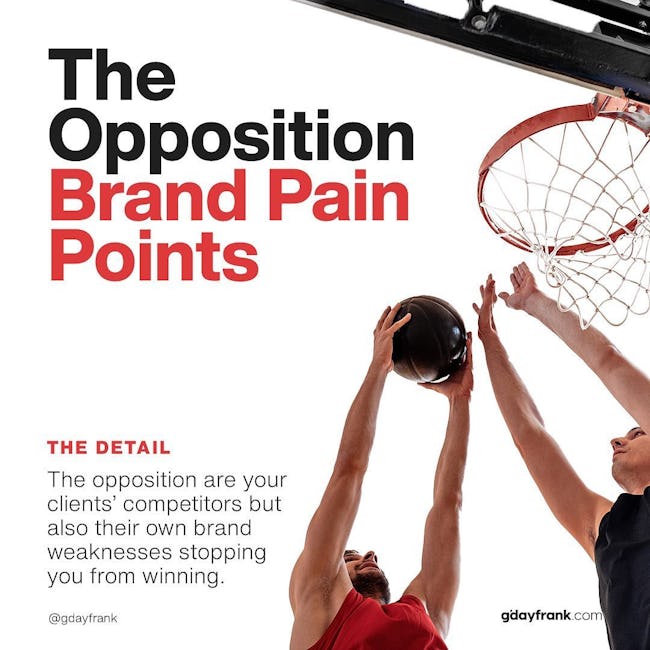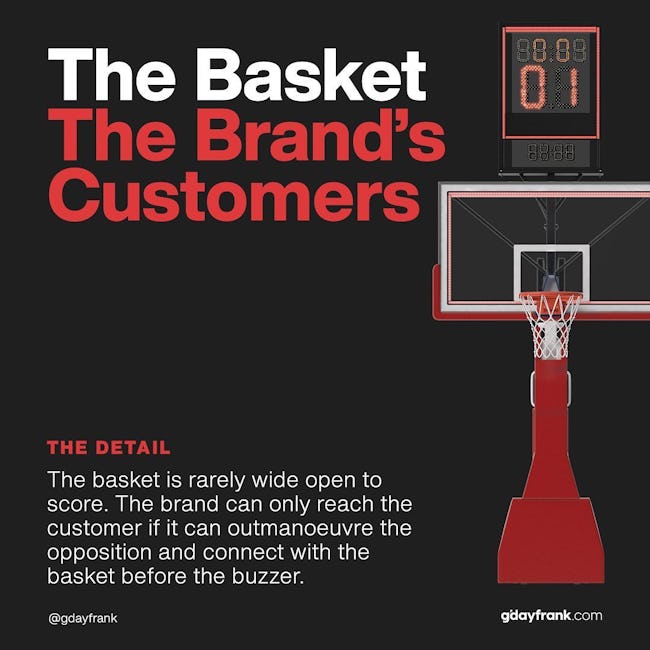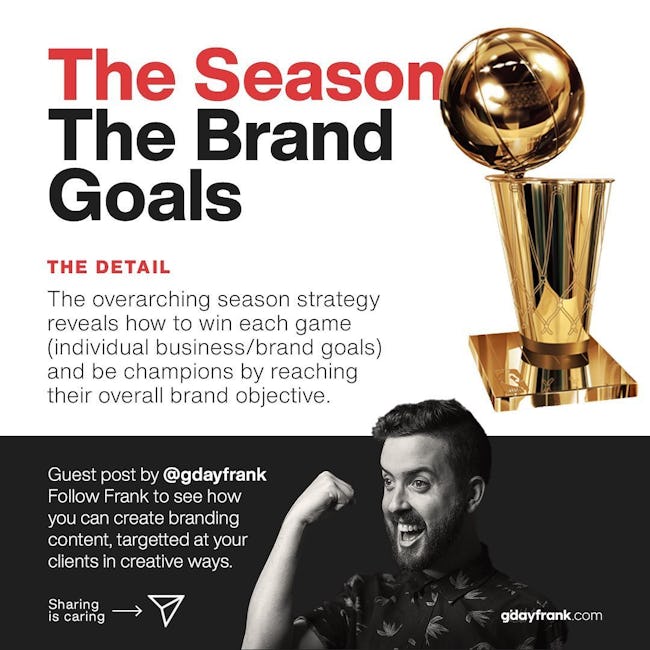 If you're trying to understand the place brand strategy has in the success of a business. look at your clients business as if it were:
A basketball team
The playbook, The brand strategy
The detail
Every successful brand, just like any great team, has a strategy to win. A playbook that is tailored to their team, to help overcome opponents.
Team Owner, The Client
The detail
Your client is the person who operates the team (the brand). They need a coach to help their organisation to win.
The Coach, The Brand Strategist (you)
The detail
You're the coach. Signed on for the season to understand what each player can do. To establish a game plan (strategy). To get to the basket. To win games.
The Players, The brand identity, packagin, webiste, marketing, social media, signage, etc.
The detail
These players are the stars of the brand. They are what fans come to see and are tasked with getting the ball to the basket.
The Ball, The Products or Services
The detail
Everyone that is part of this team wants the ball to reach the basket time an time again, to win the game.
The Opposition, Brand Pain Points
The detail
The opposition are your clients competitors but also their own brand weaknesses stopping you from winning.
The Basket, TheBrnad's Customers
The detail
The basket is rarely wide open to score. The brand can only reach the customer if it can outmanoeuvre the opposition and connect with the basket before the buzzer.
The Season, The Brand Goals
The detail
The overarching season strategy reveals how to win each game (individual business/brand goals) and be champions by reaching their overall brand objective.
More booklets by Chris Do
More Marketing booklets
Your recently viewed booklets
See all booklets