Booklet
Body Language 101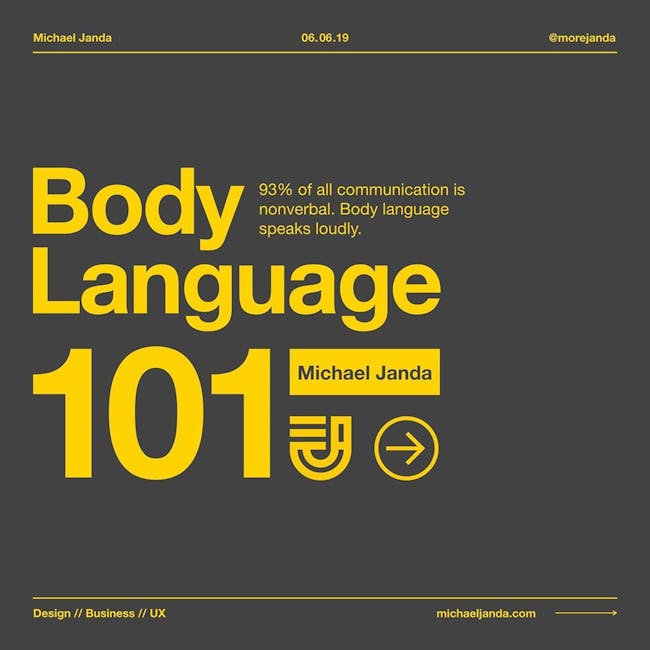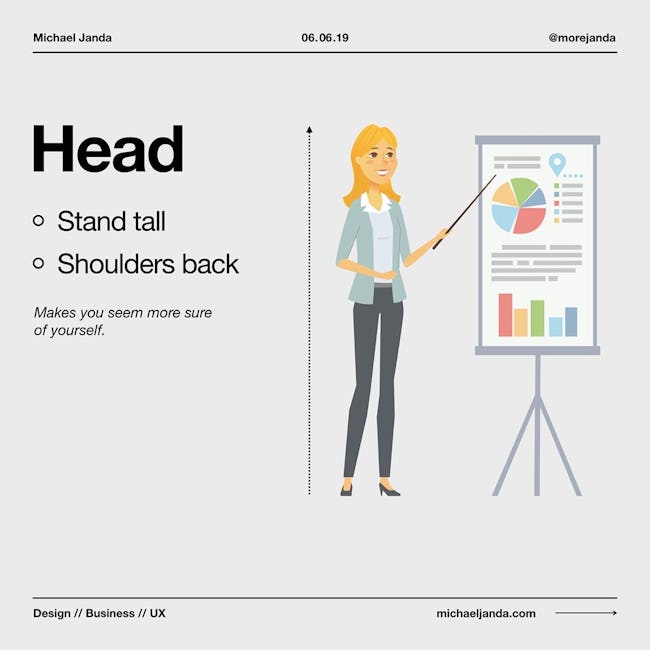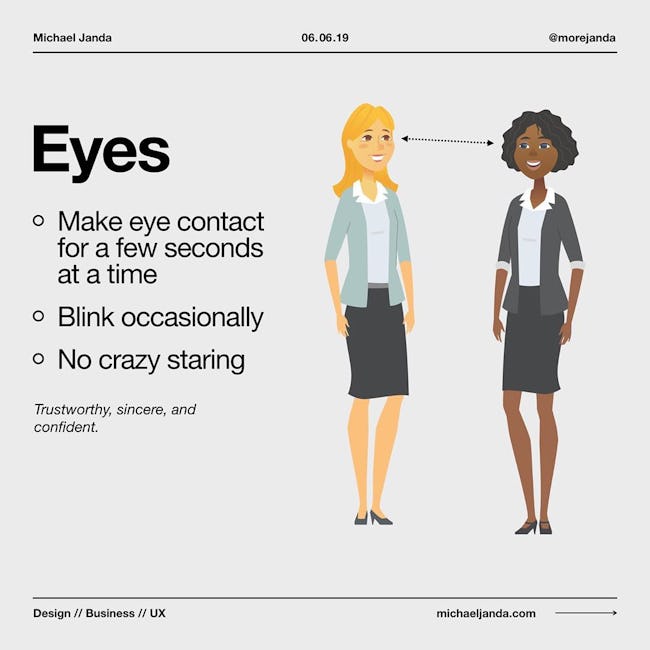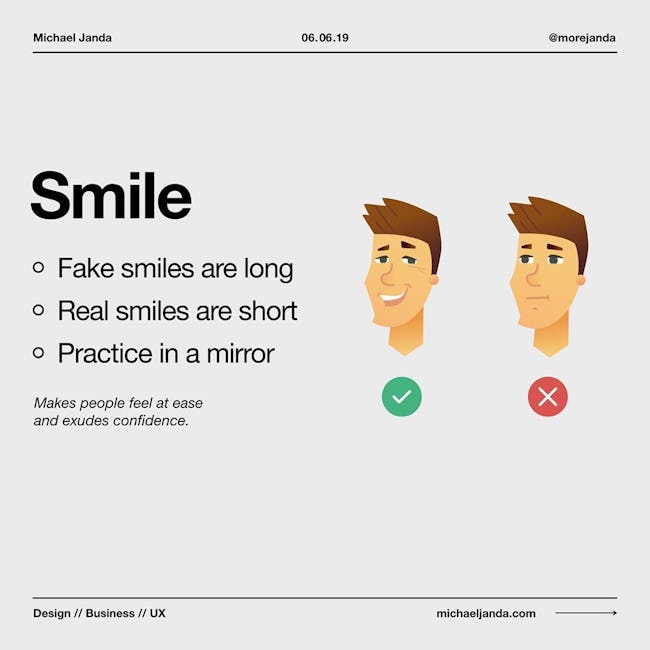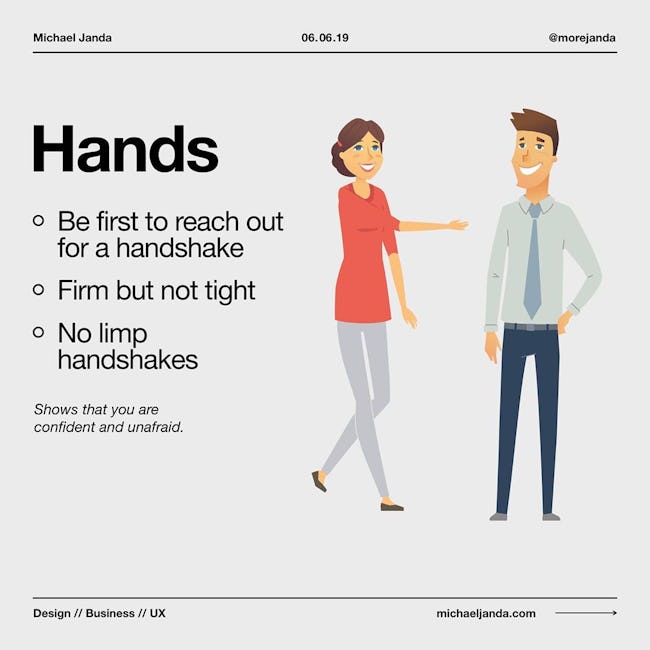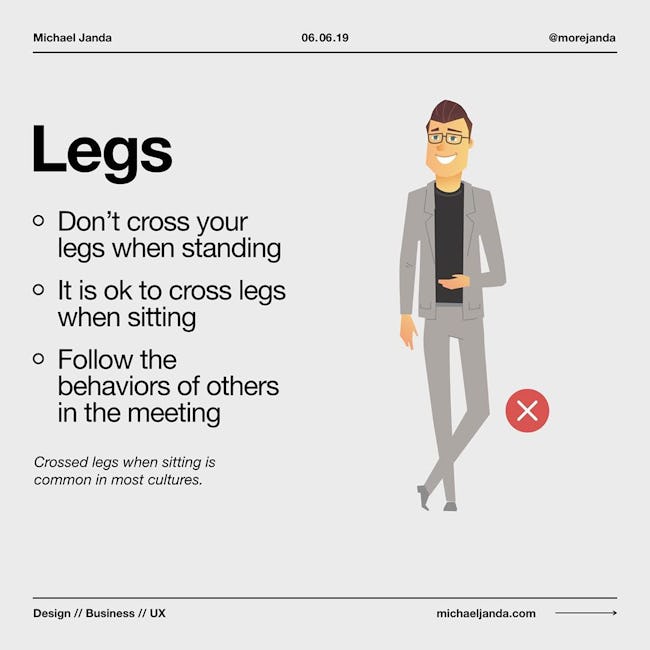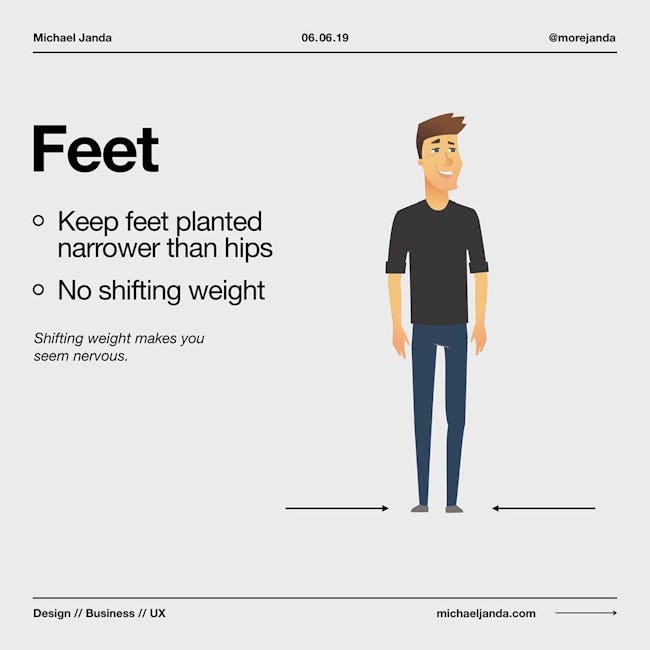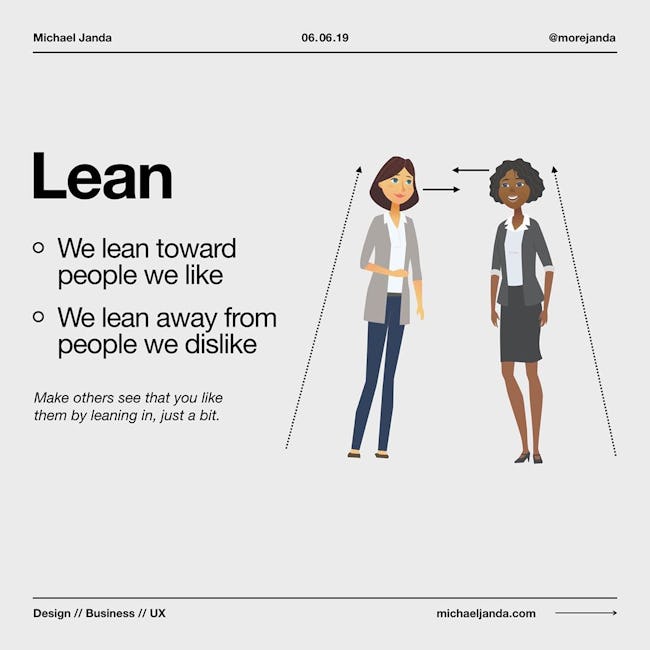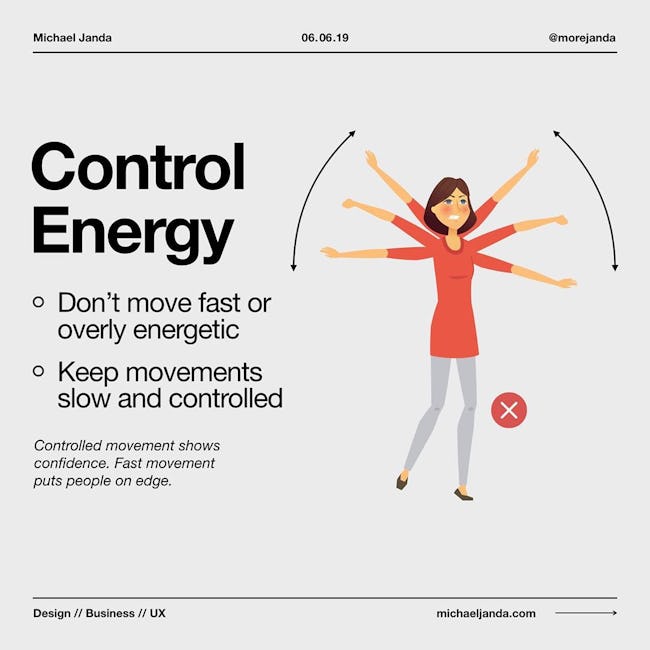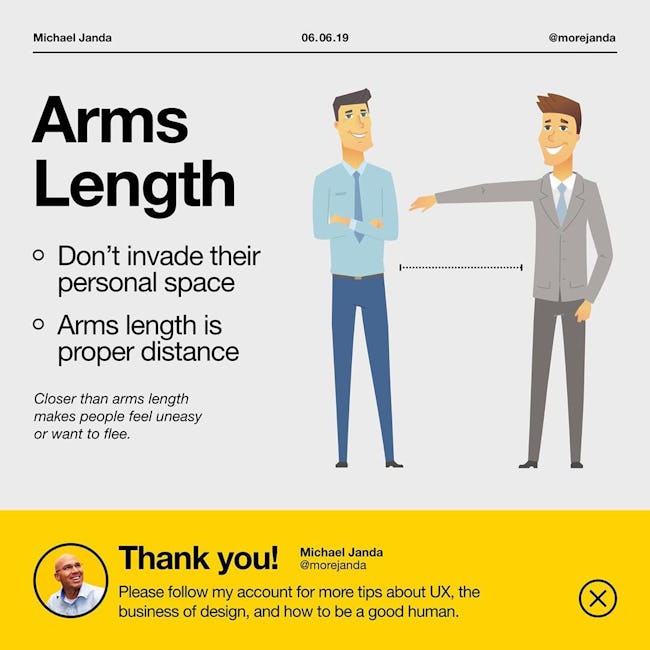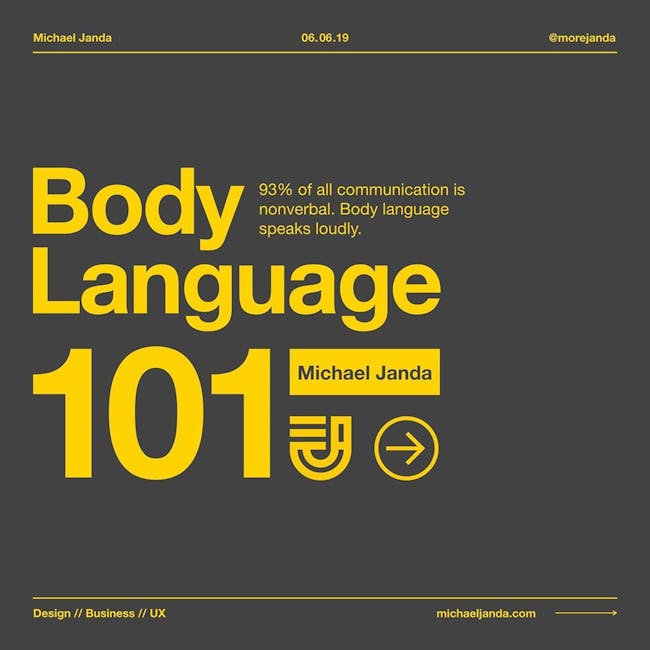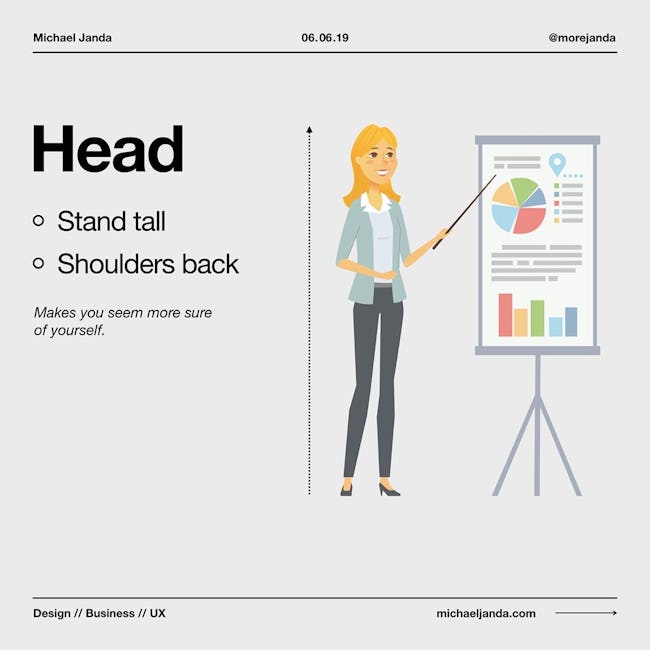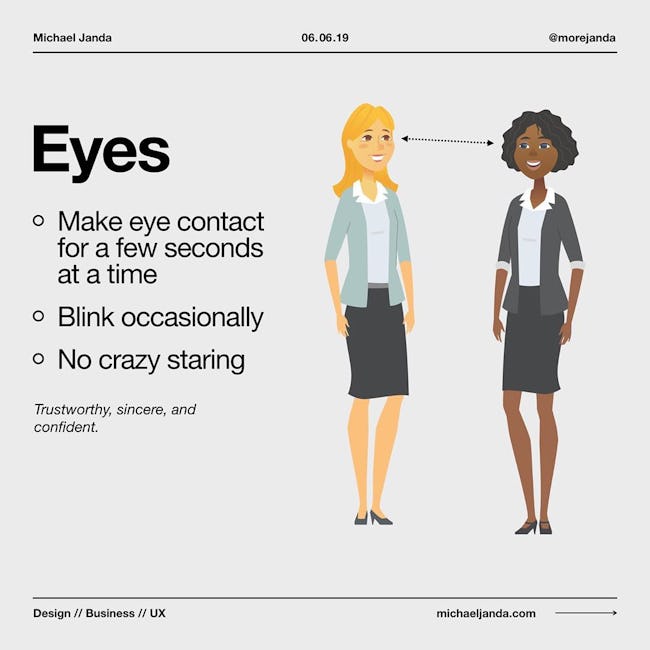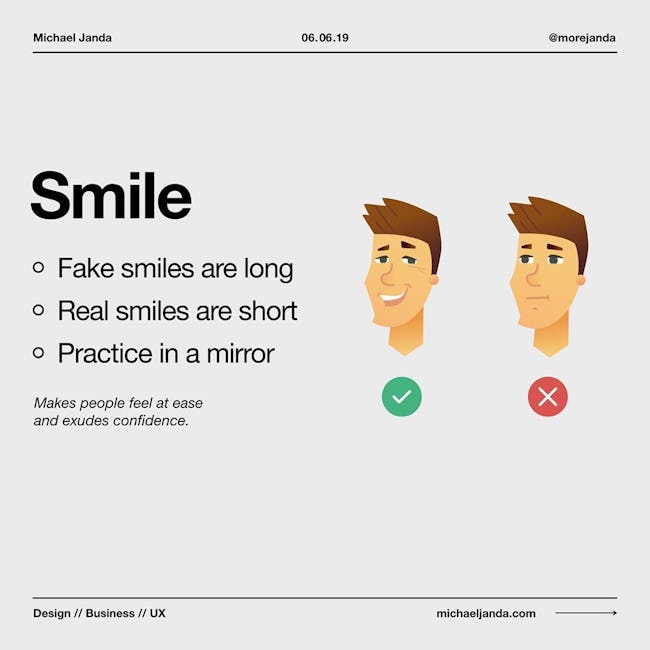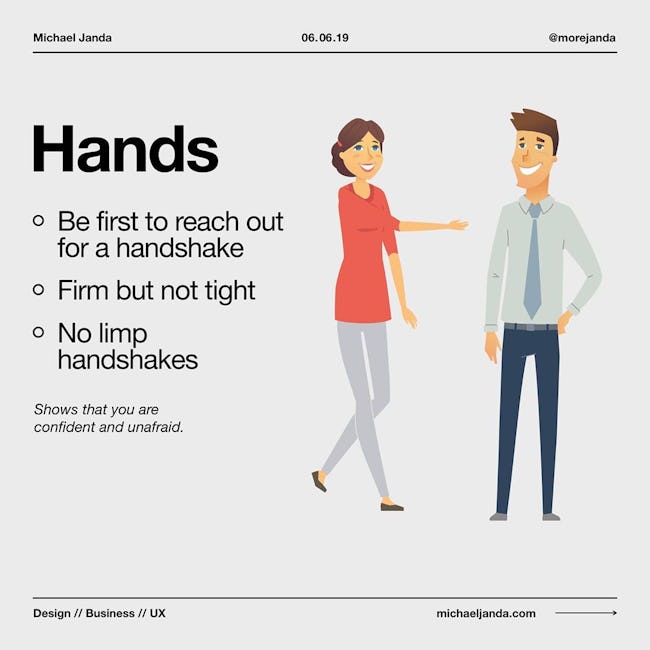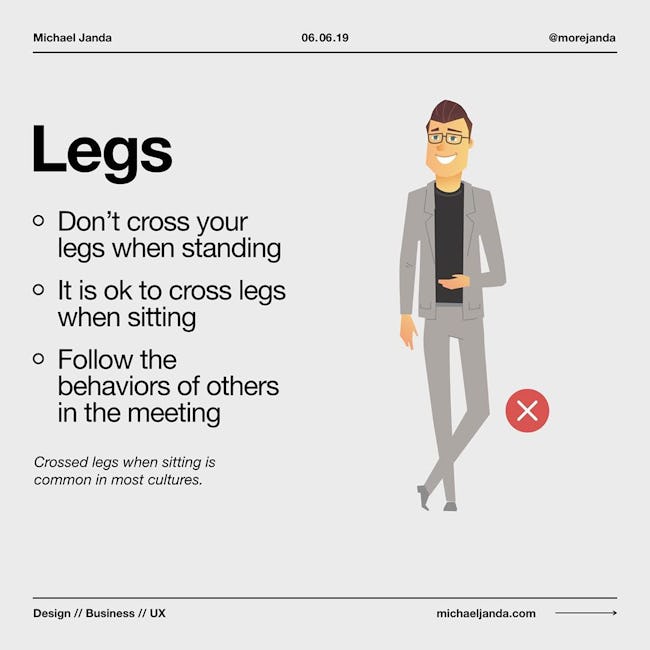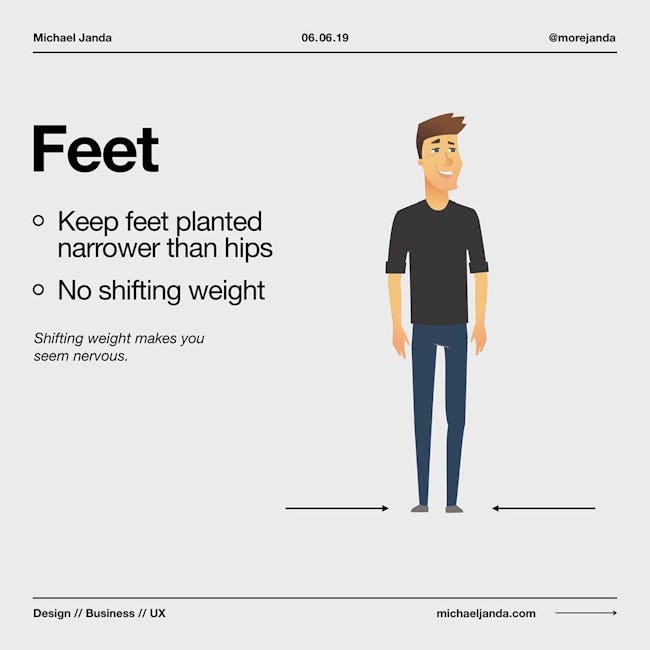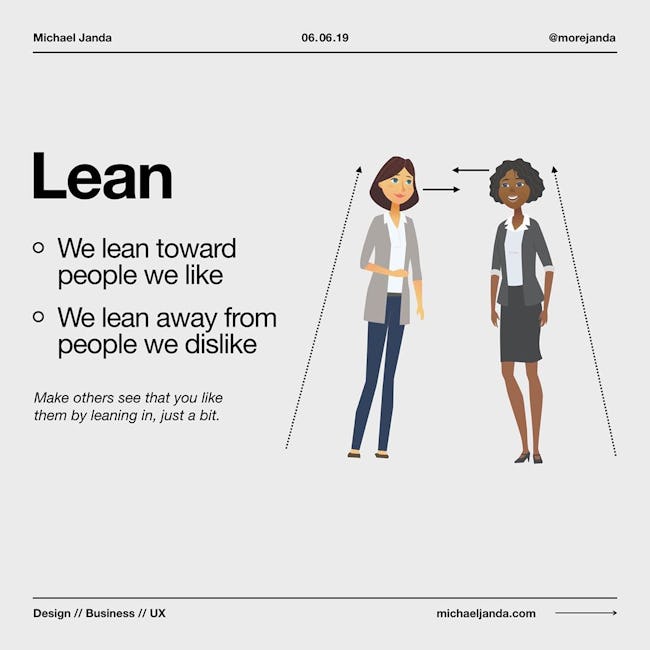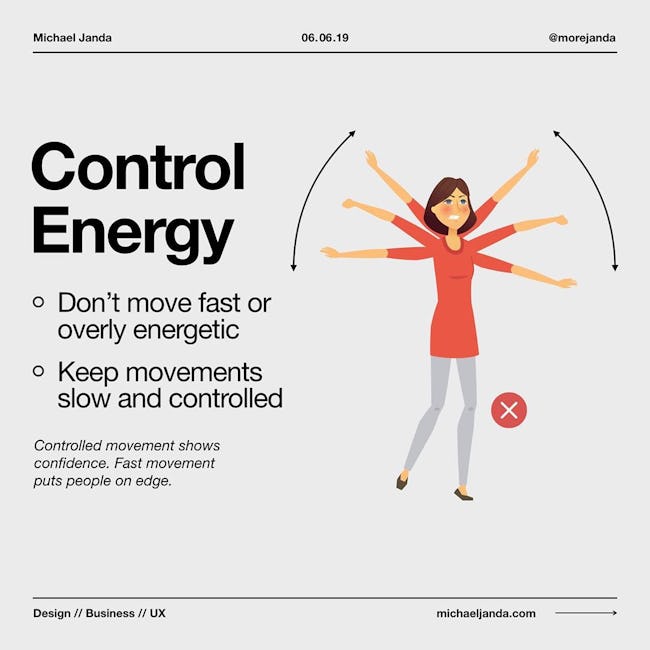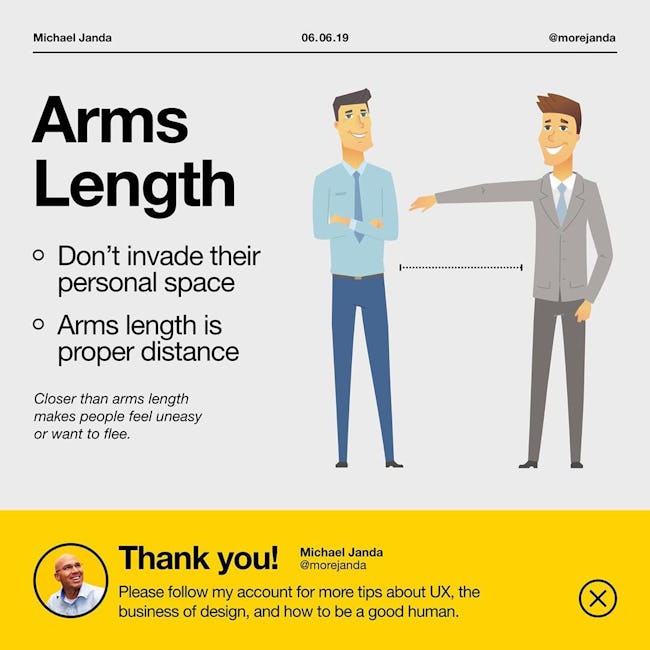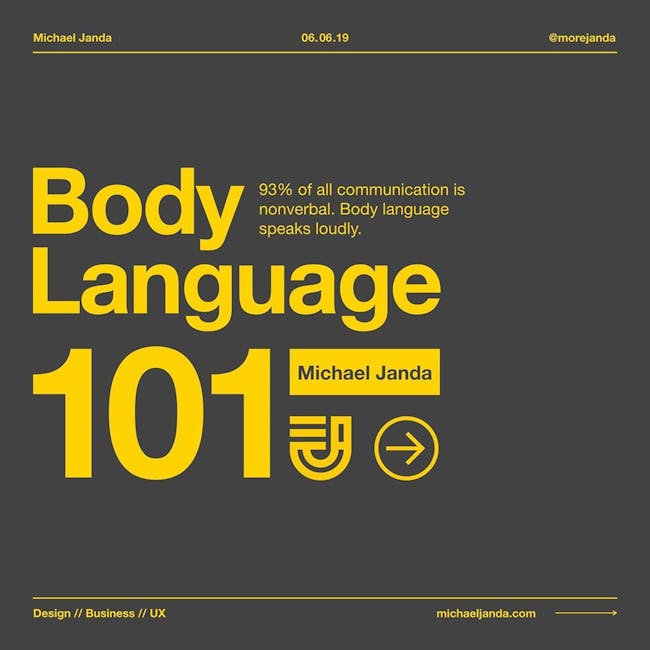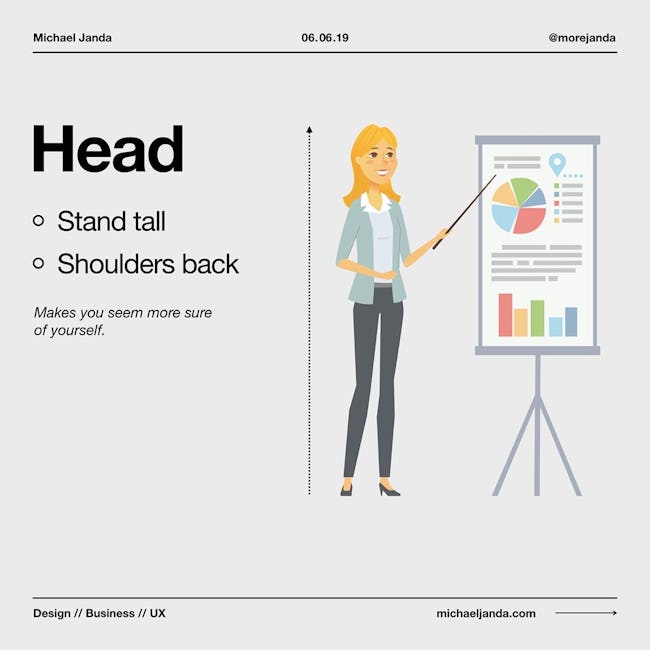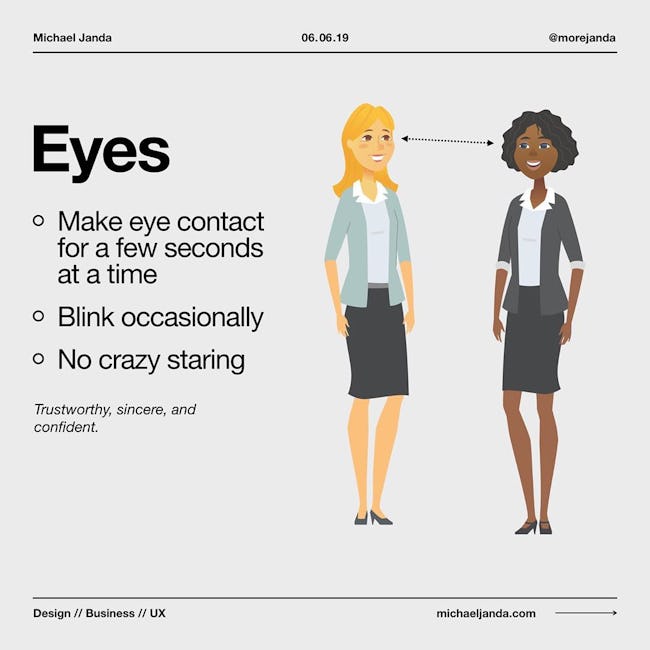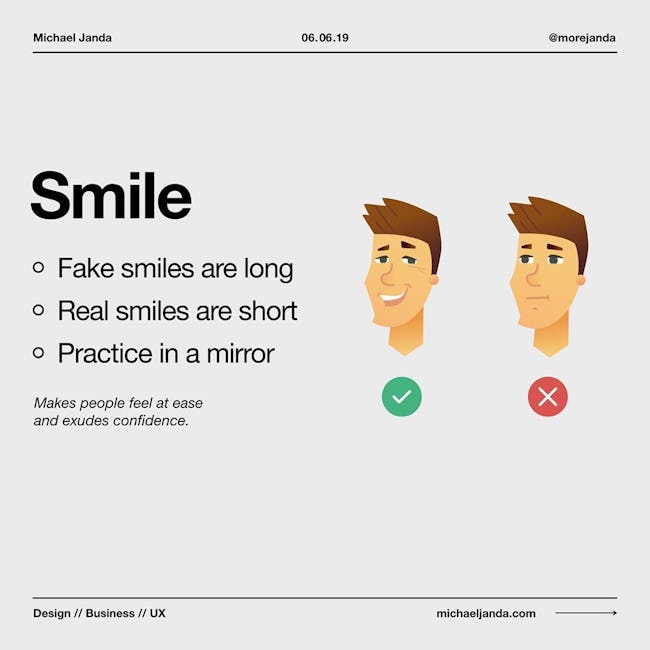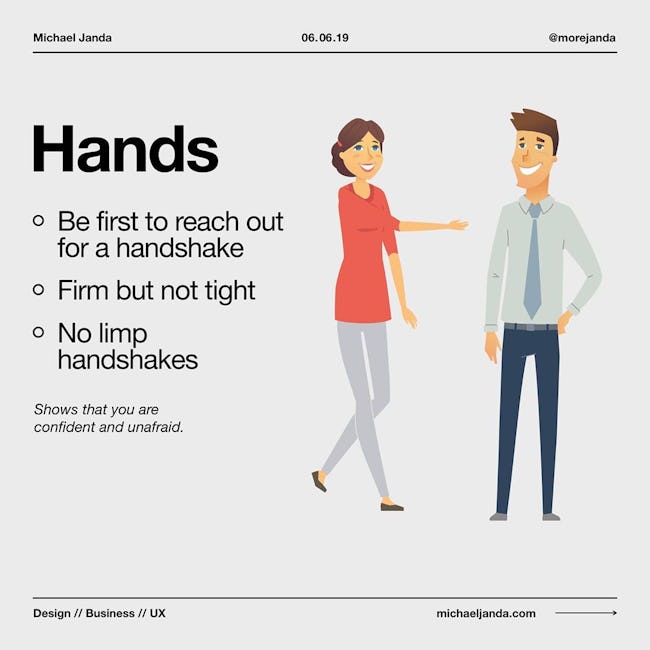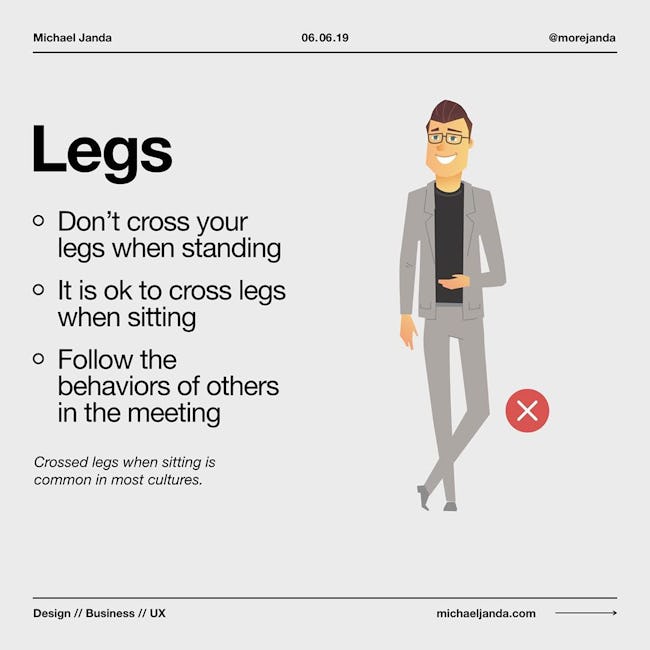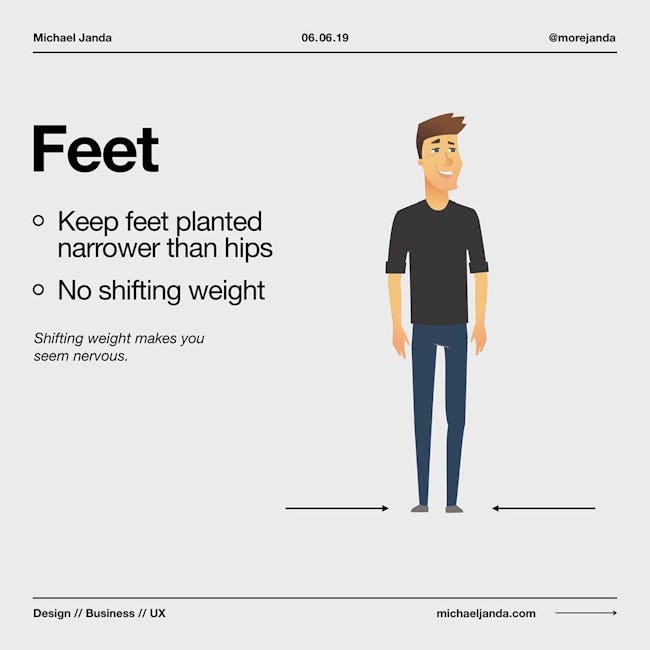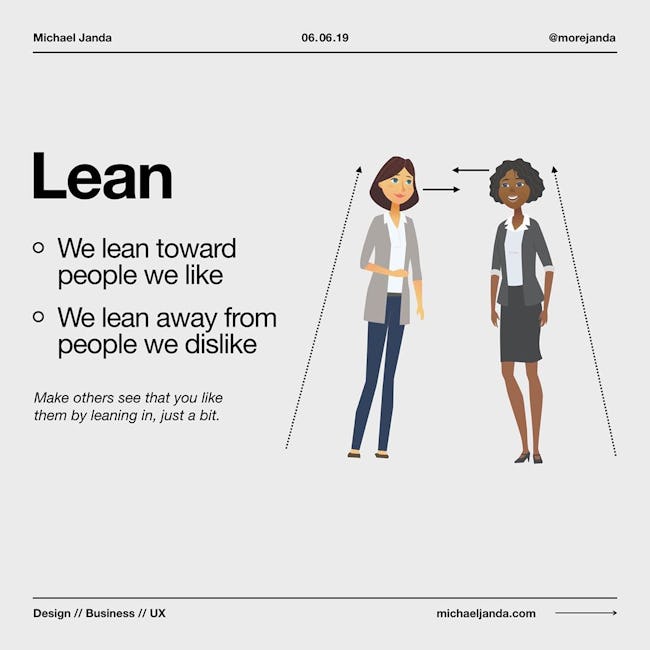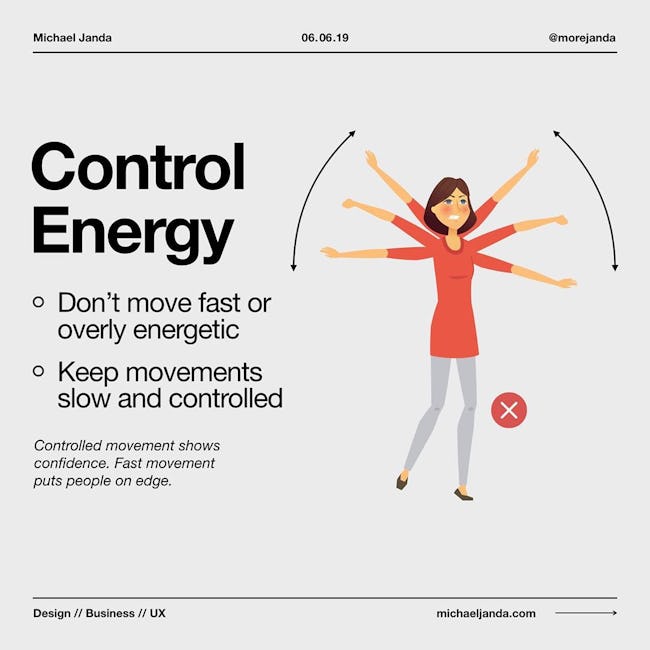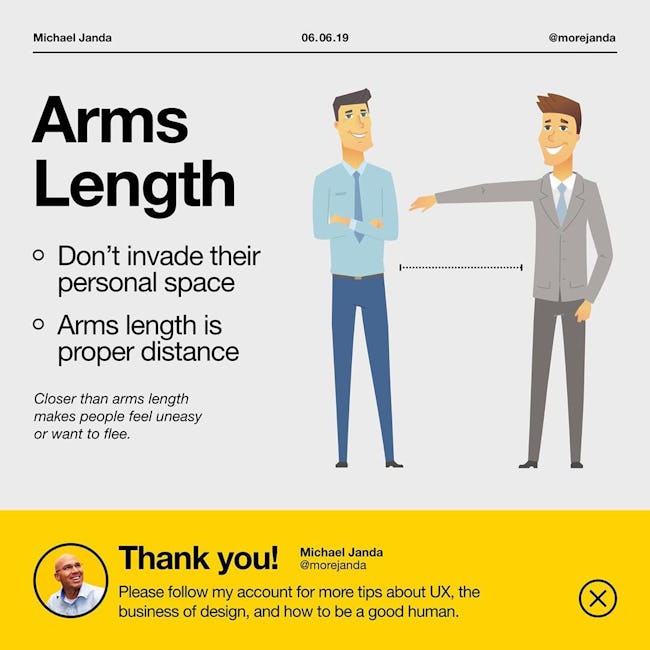 Body Language 101
93% of all communication is nonverbal. Body language speaks loudly.
Head: Stand tall. Shoulders back.
Eyes: Make eye contact for a few seconds at a time. Blink occasionally. No crazy staring.
Smile: Fake smiles are long. Real smiles are short. Practice in a mirror.
Hands: Be first to reach out for a handshake. Firm but not tight. No limp handshakes.
Legs: Don't cross your legs when standing. It is ok to cross legs when sitting. Follow the behaviors of others in the meeting.
Feet: Keep feet planted narrower than hips. No shifting weight excessively.
Lean: We lean toward people we like. We lean away from people we dislike.
Control Energy: Don't move fast or overly energetic. Keep movements slow and controlled.
Arms Length: Don't invade their personal space. Arms length is proper distance.
More booklets by Michael Janda
More Personal Development booklets
Your recently viewed booklets
See all booklets