Booklet
Become Competitor Research Master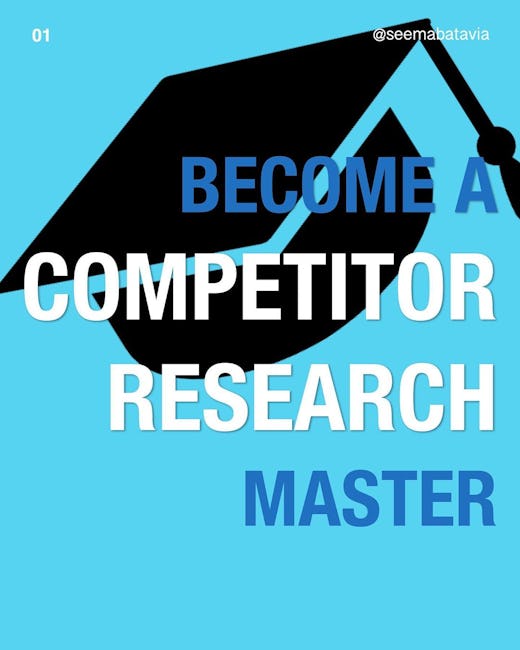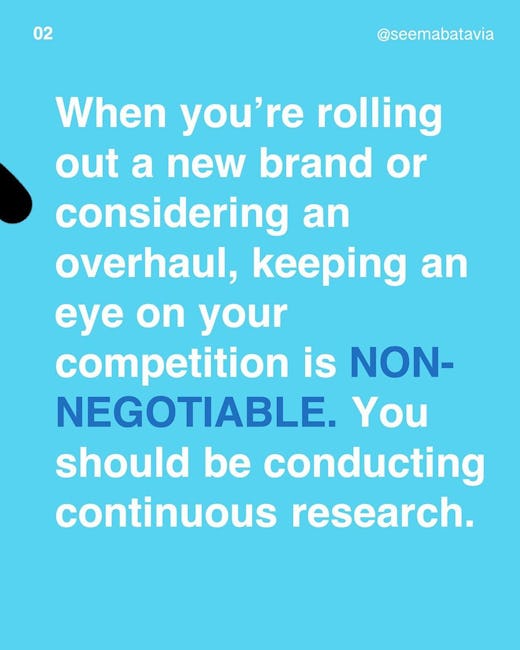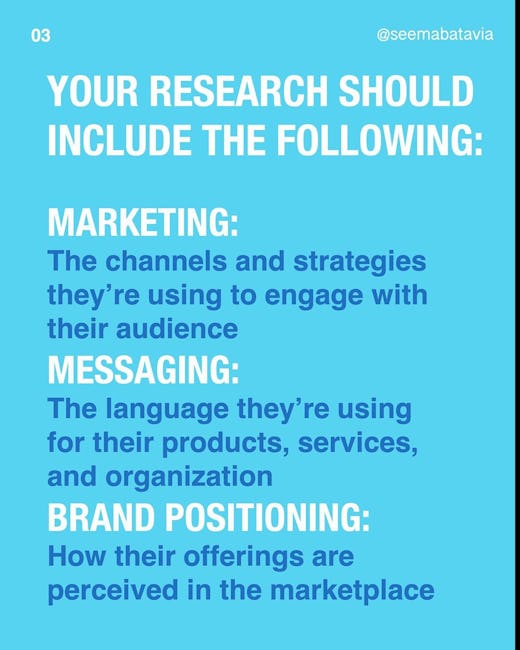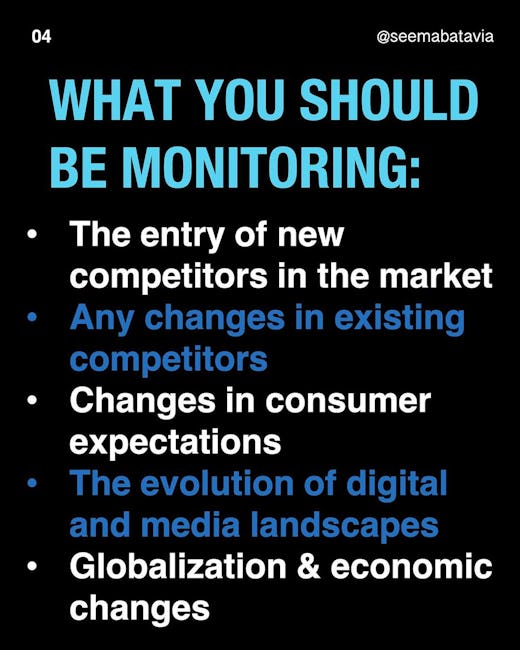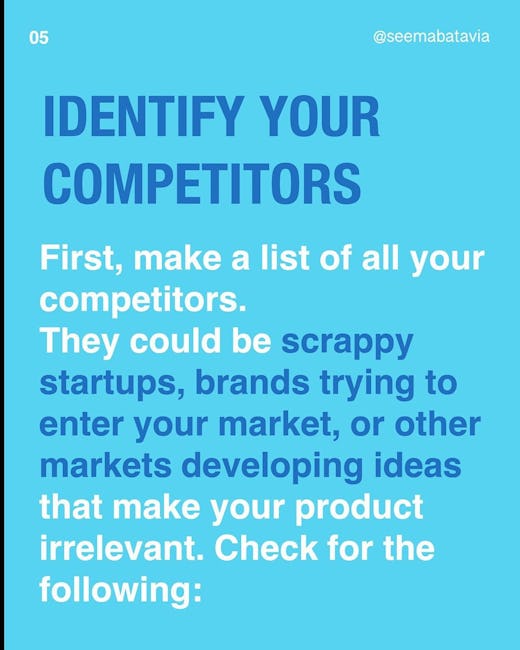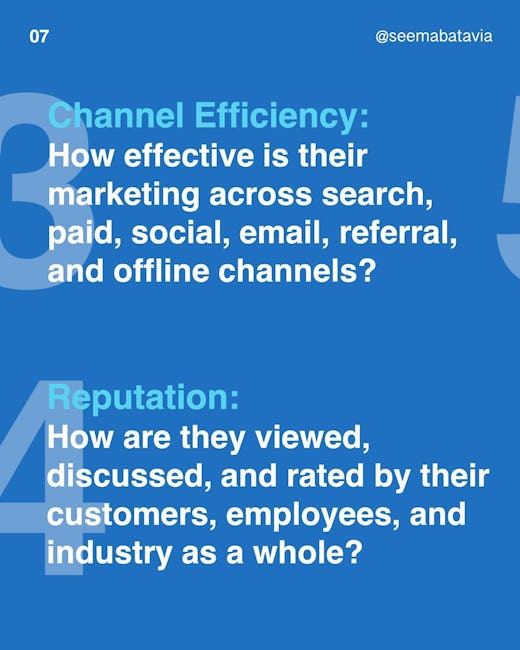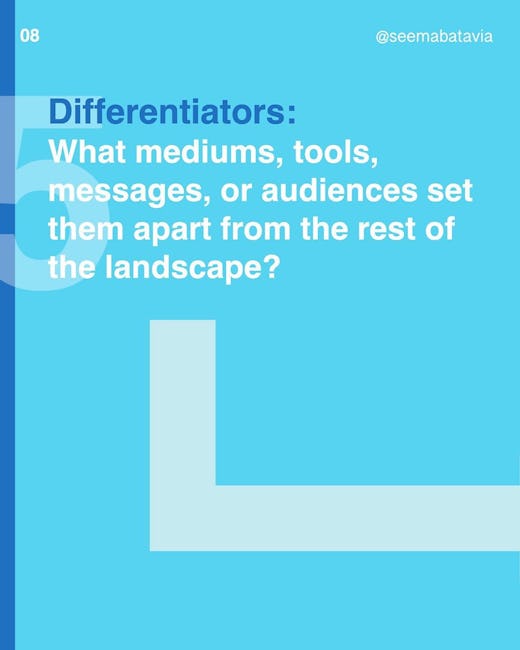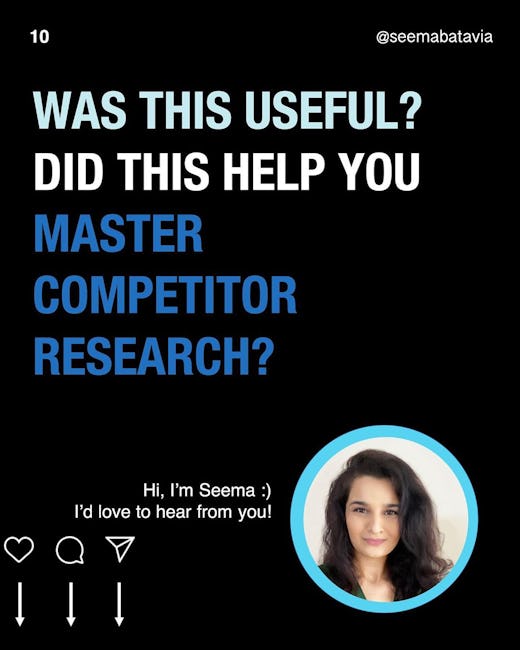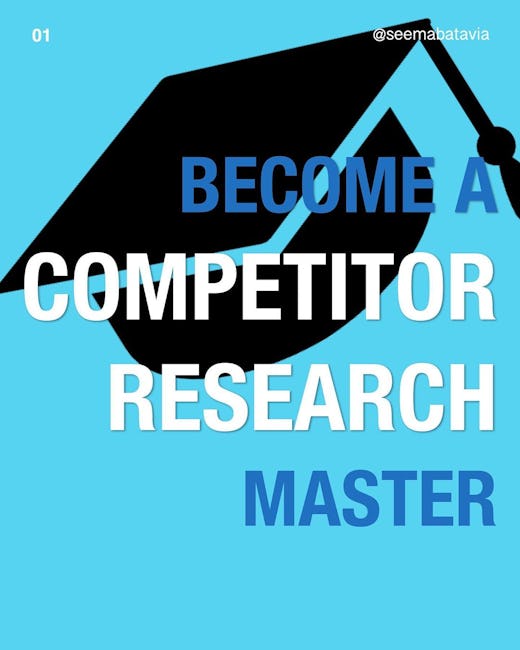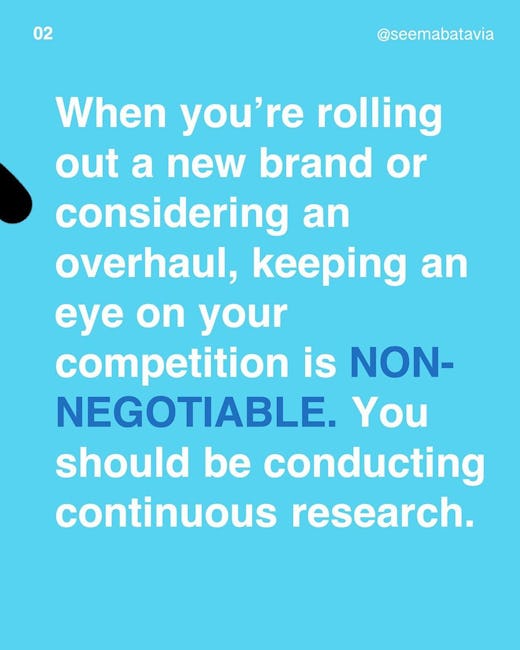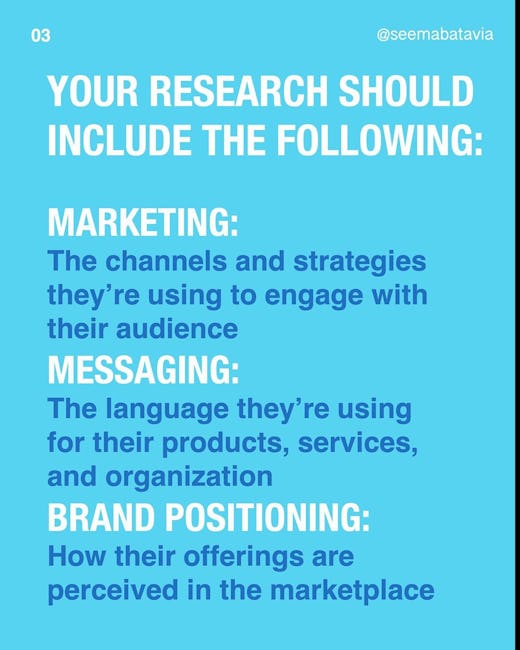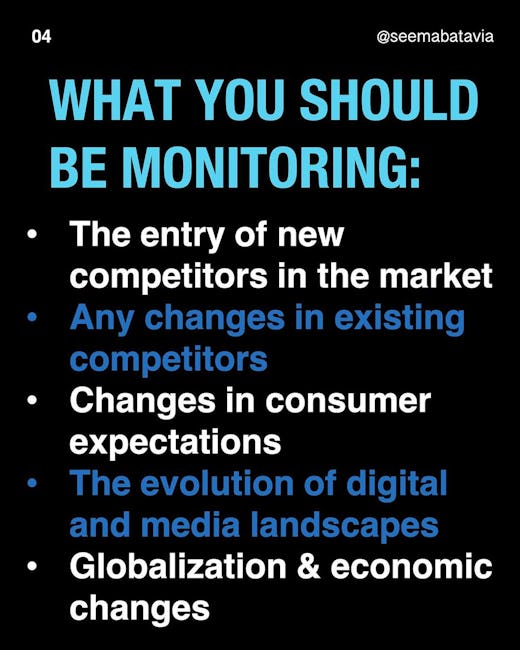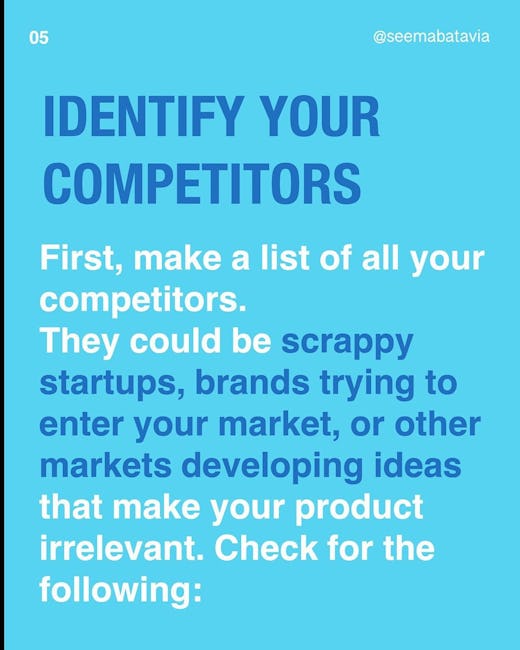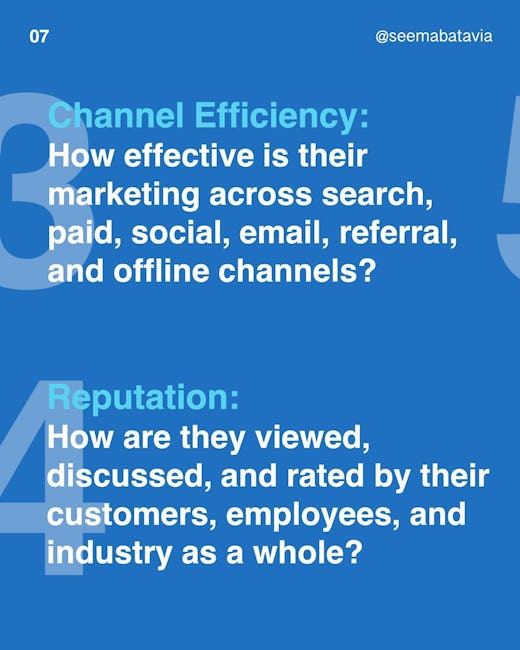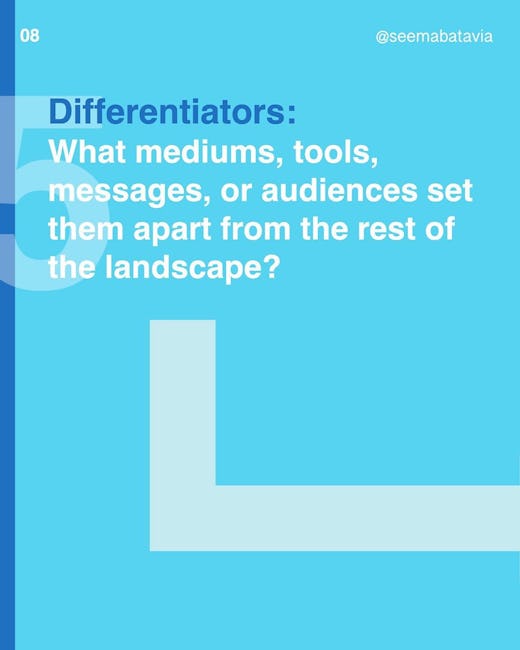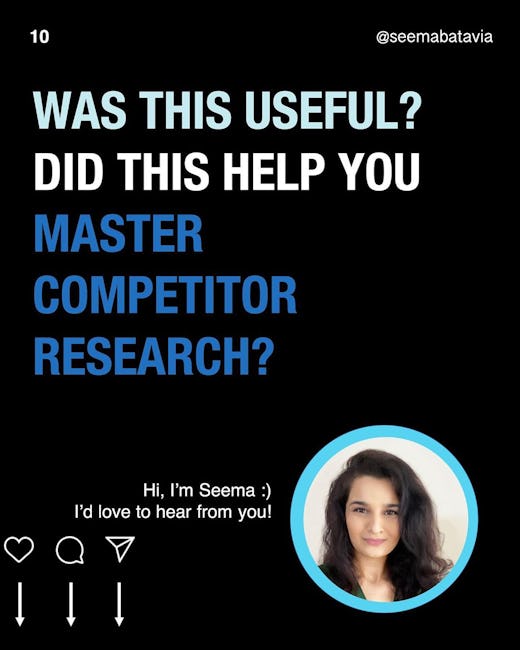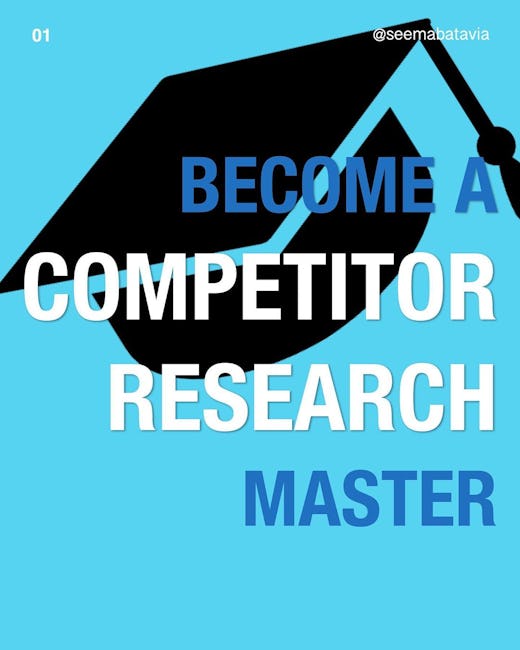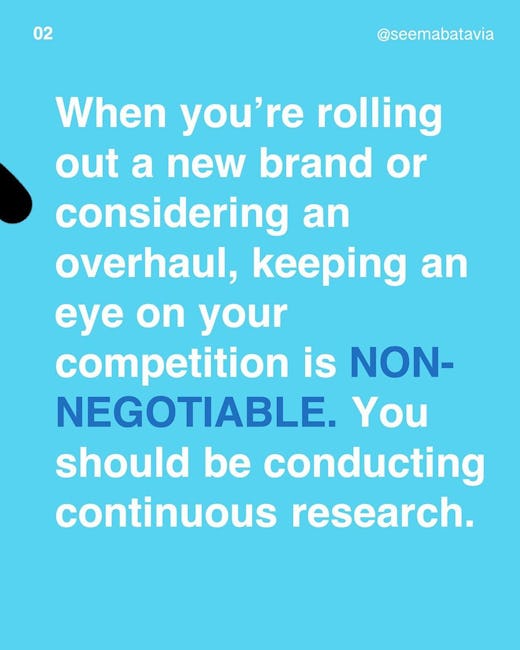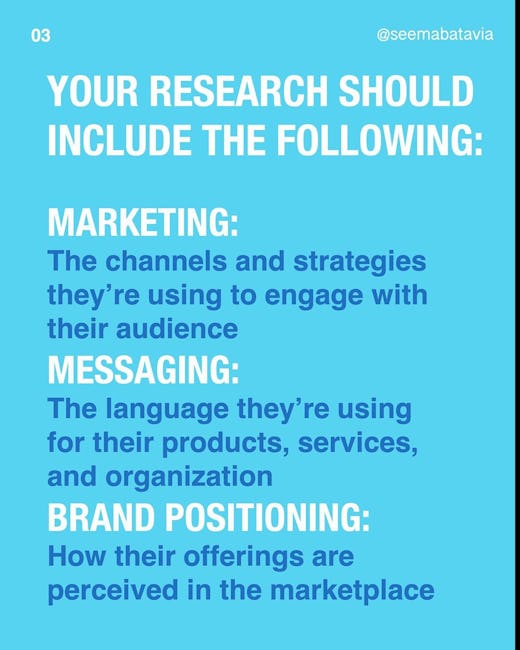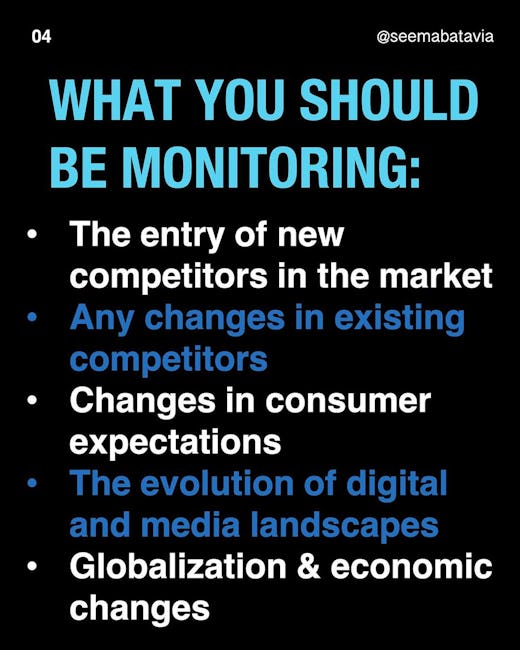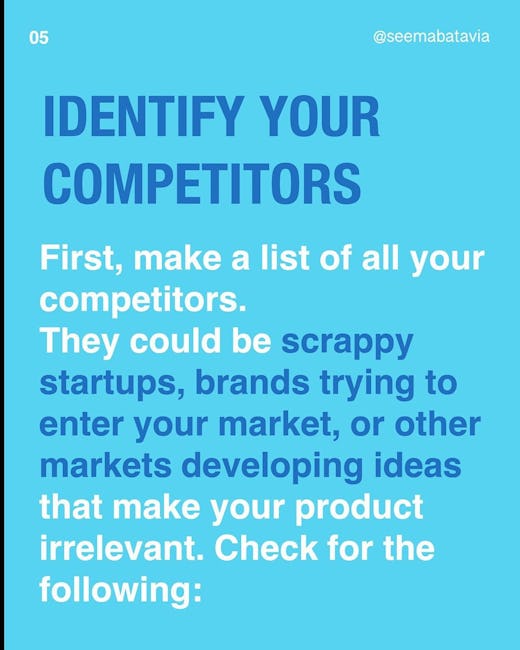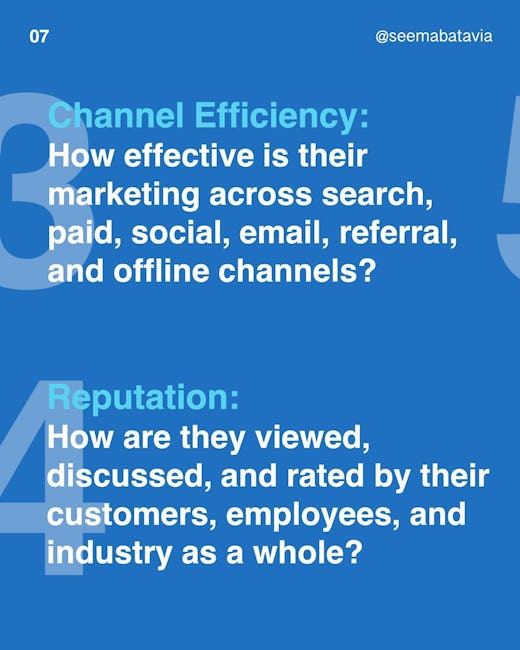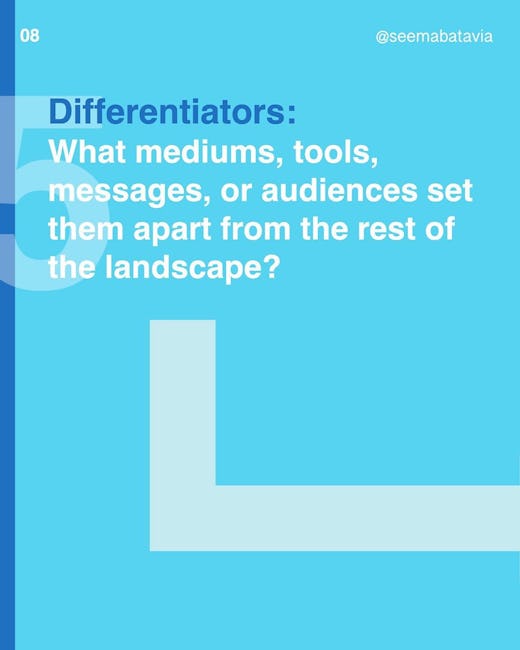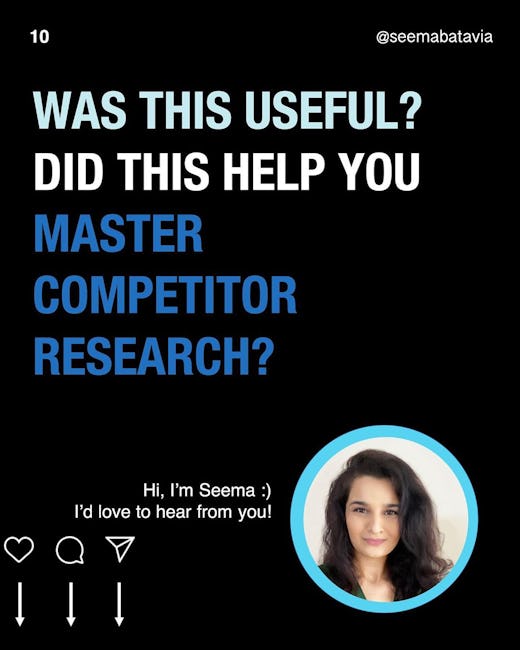 Become Competitor Research Master
When you're rolling out a new brand or considering an overhaul, keeping an eye on your competition is NON-NEGOTIABLE. should be conducting continuous research.
YOUR RESEARCH SHOULD INCLUDE THE FOLLOWING:
MARKETING:
The channels and strategies they're using to engage with their audience
MESSAGING:
The language they're using for their products, services, and organization
BRAND POSITIONING:
How their offerings are perceived in the marketplace
WHAT YOU SHOULD BE MONITORING:
The entry of new competitors in the market
Any changes in existing competitors
Changes in consumer expectations
The evolution of digital and media landscapes
Globalization & economic changes
IDENTIFY YOUR COMPETITORS
First, make a list of all your competitors. They could be scrappy startups, brands trying to enter your market, or other markets developing ideas that make your product irrelevant. Check for the following:
Clarity of Message:
Are their brand and USPs consistent and effective across the board?
Design & User Experience:
What is the visual "experience like on their digital and traditional messaging platforms?
Fannel Efficiency:
How effective is their marketing across search, paid, social, email, referral, and offline channels?
Reputation:
How are they viewed, discussed, and rated by their customers, employees, and Industry as a whole?
Differentiators:
What mediums, tools, messages, or audiences set them apart from the rest of the landscape?
COMPILE AND MAKE SURE ALL OF YOUR OUTPUT IS SUPPORTED BY MEASURABLE DATA.
Without data, you won't be able to interpret it, draw conclusions and formulate a brand strategy.
More booklets by Seema Batavia
More Marketing booklets
Your recently viewed booklets
See all booklets