Booklet
Become a Designer in 6 Days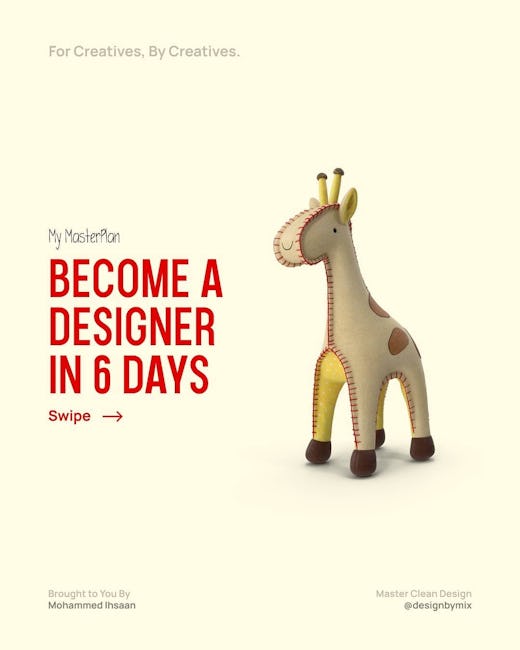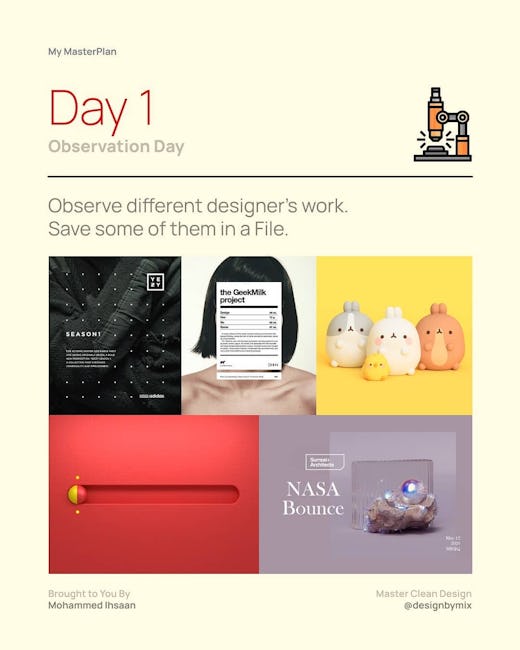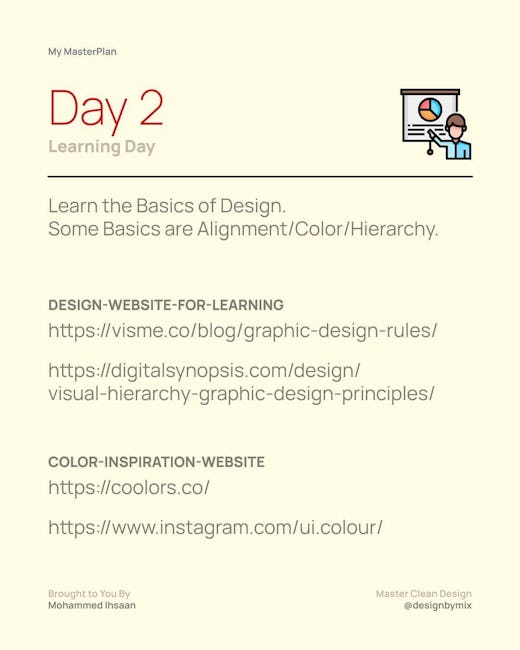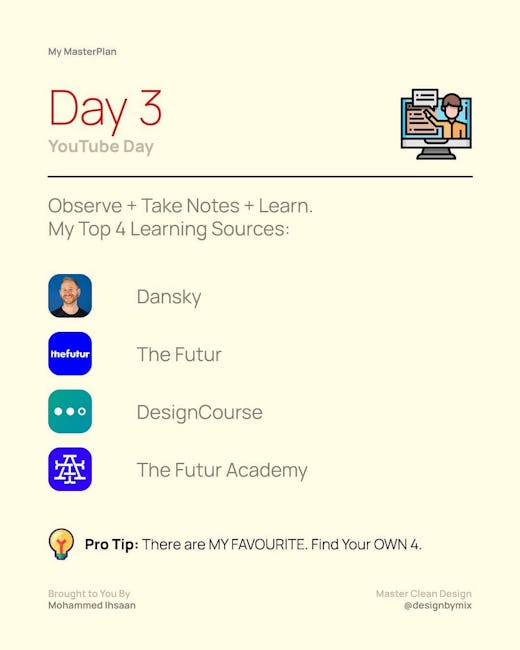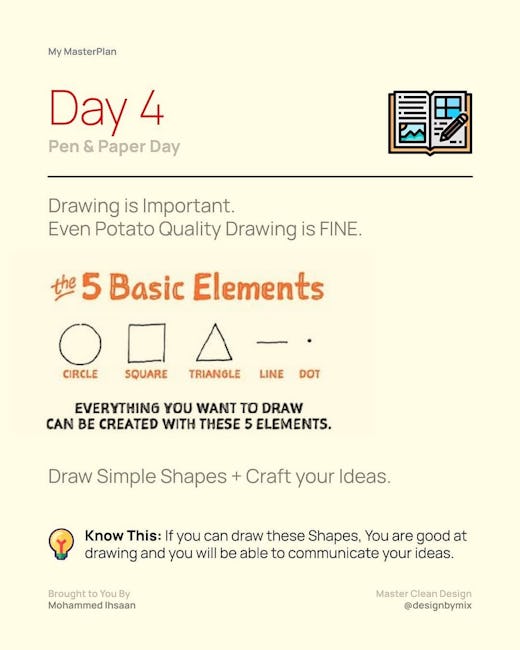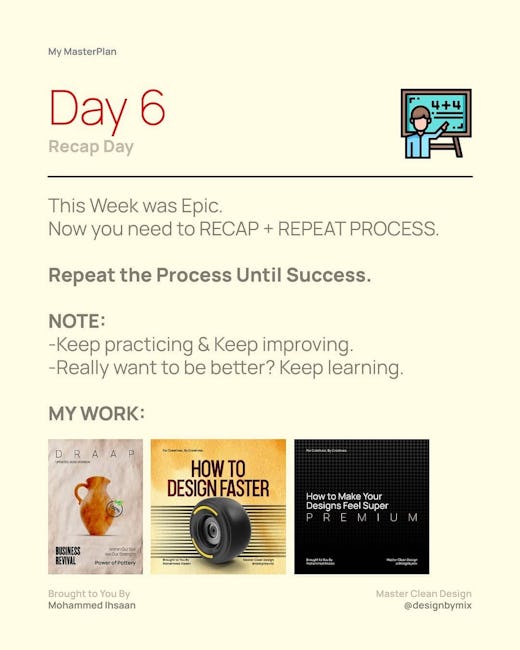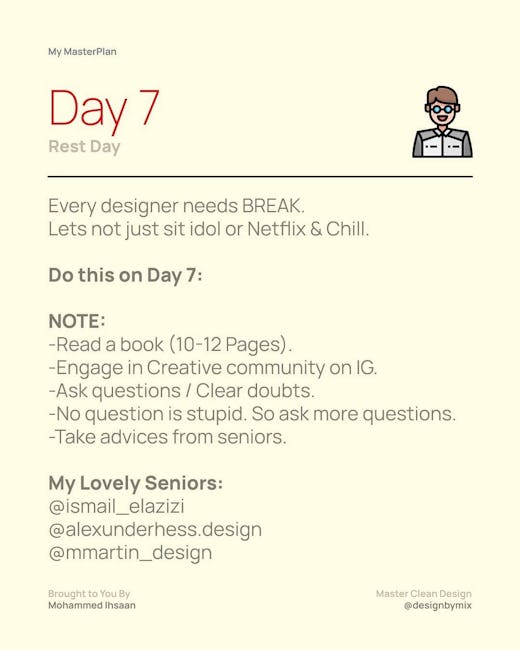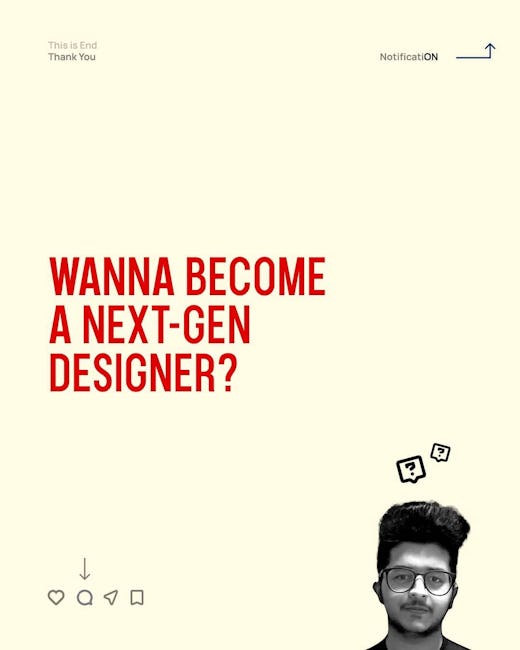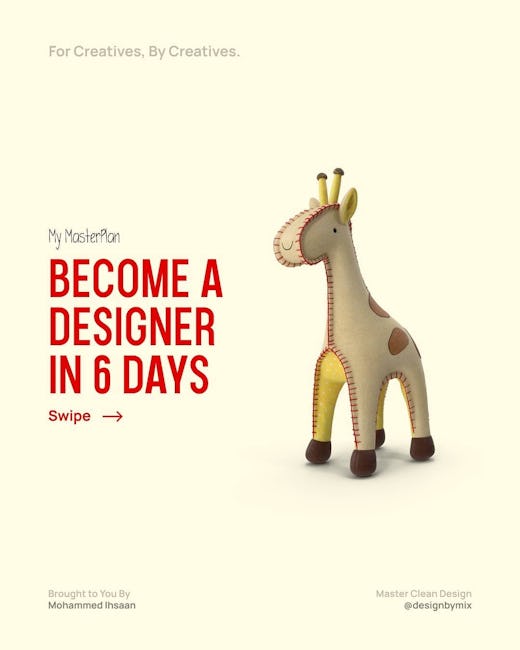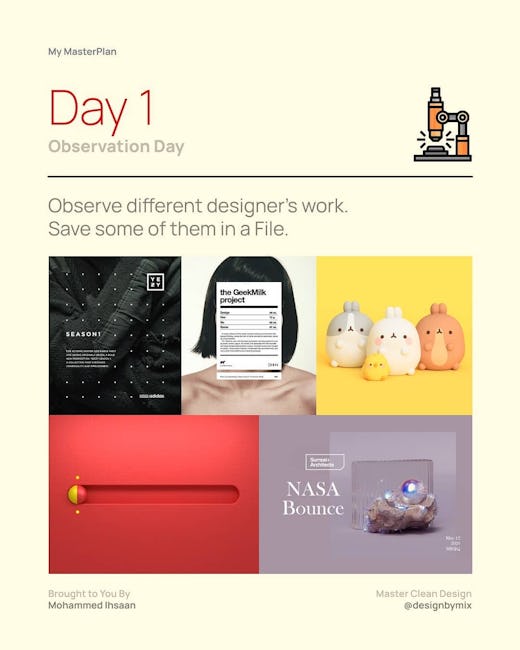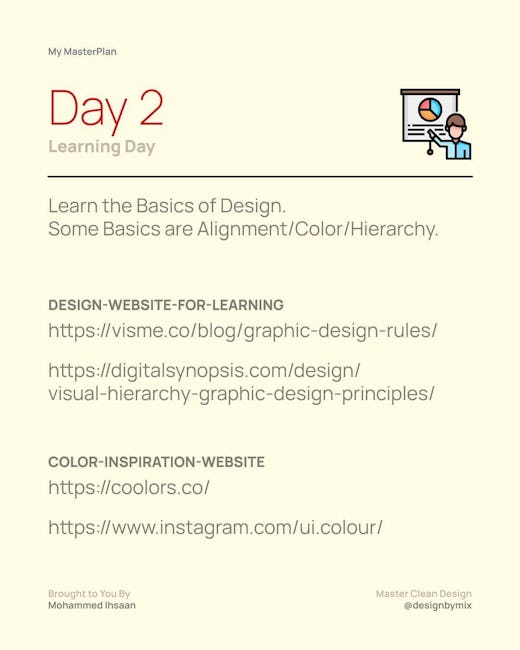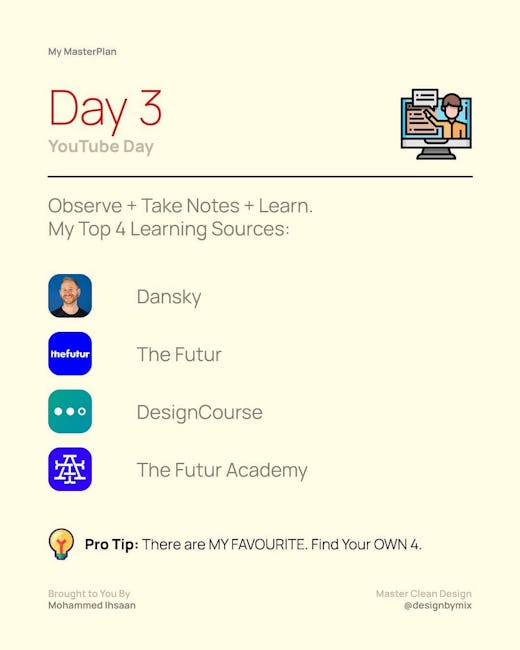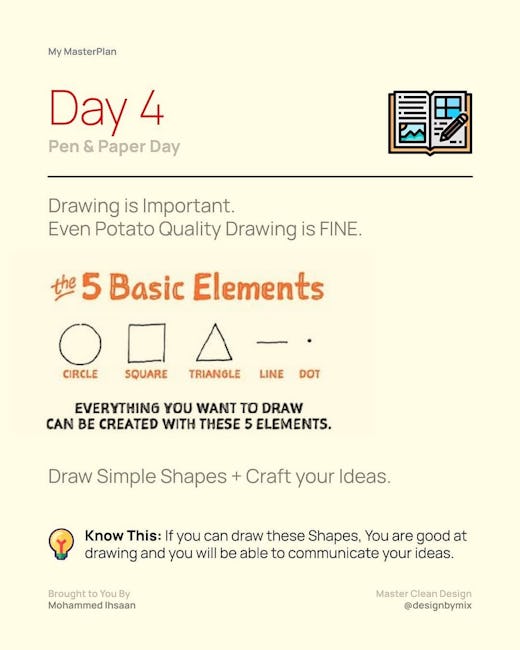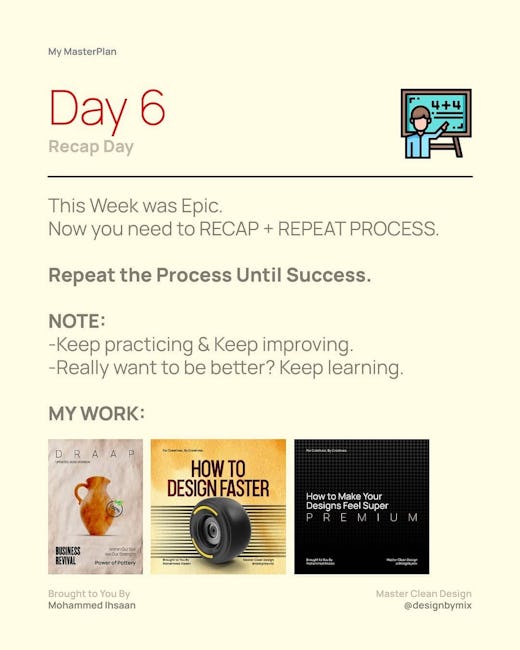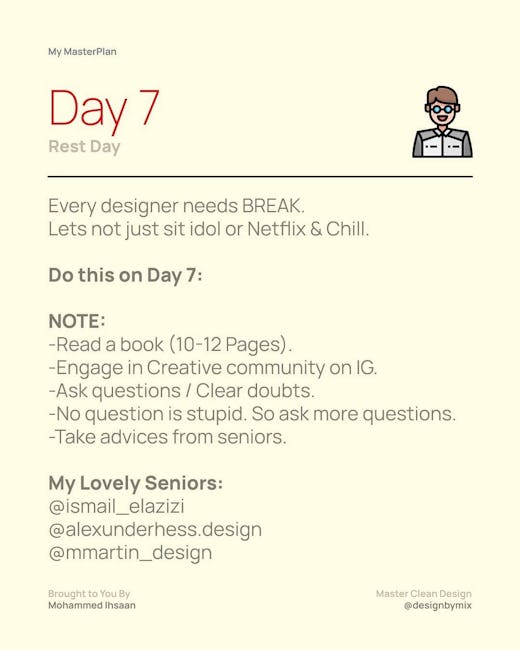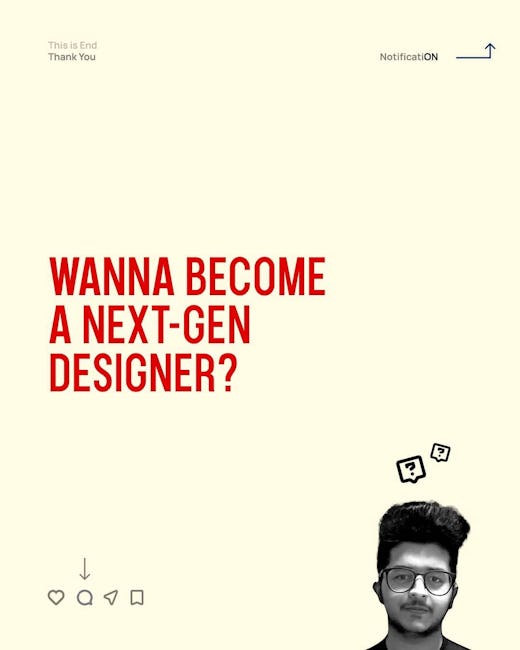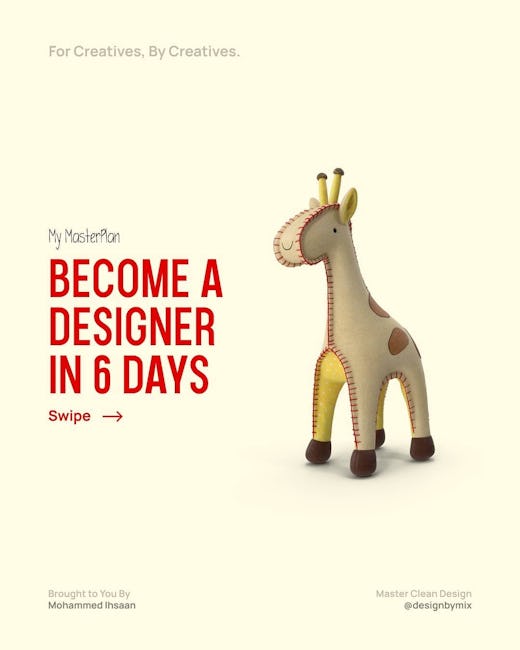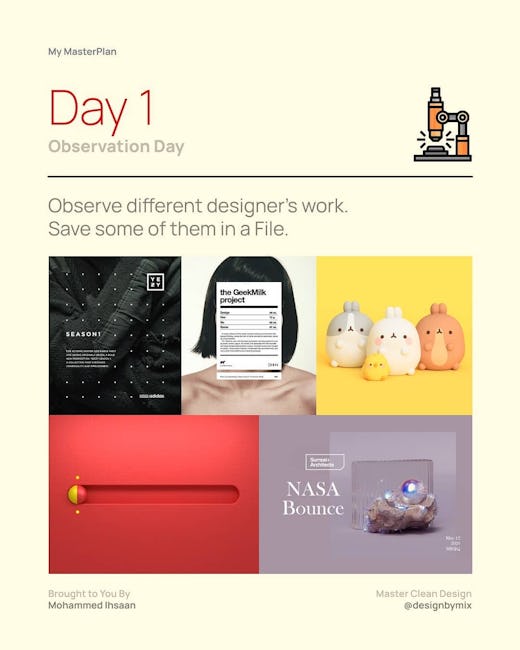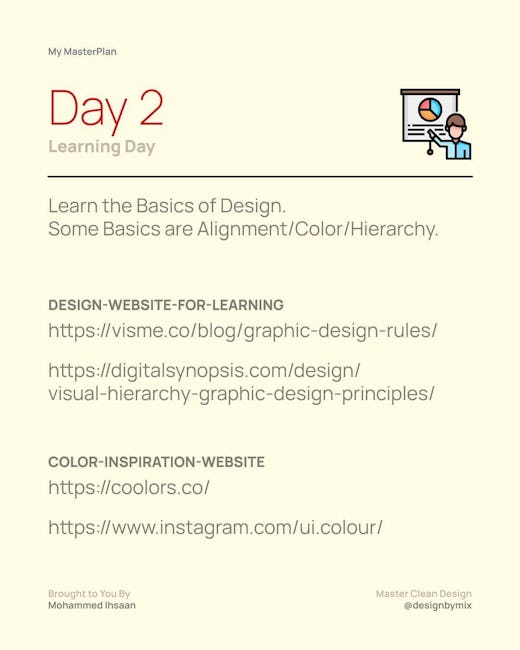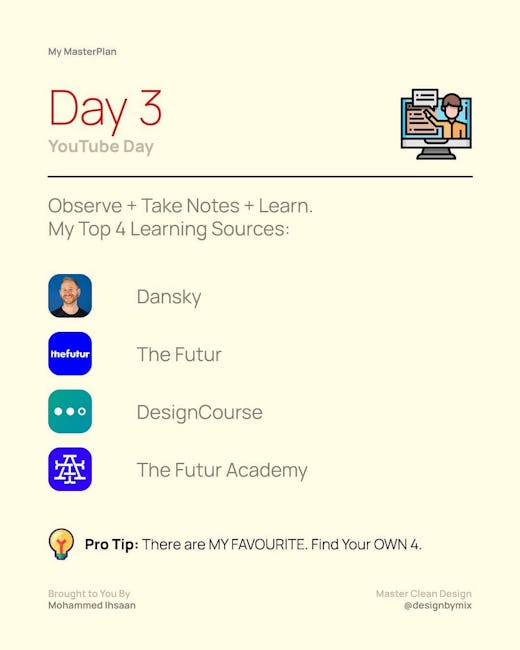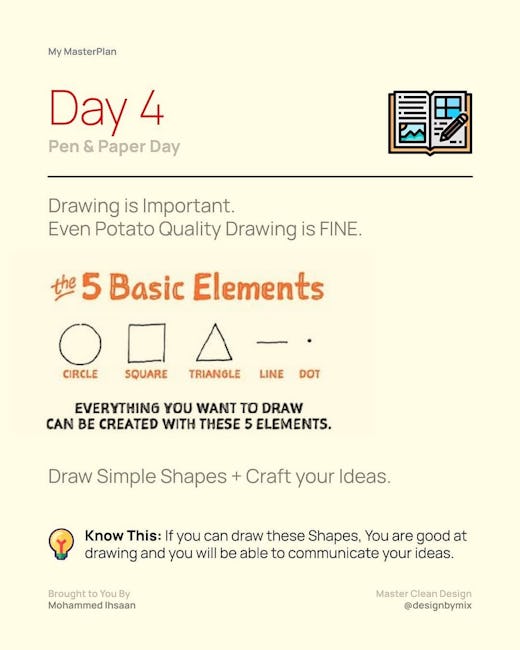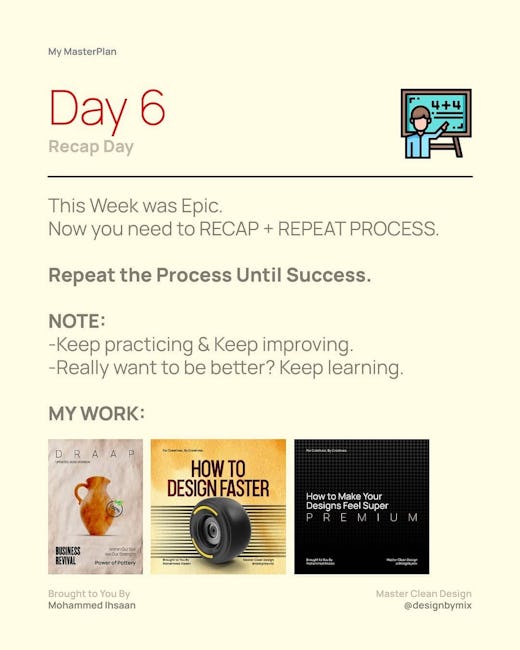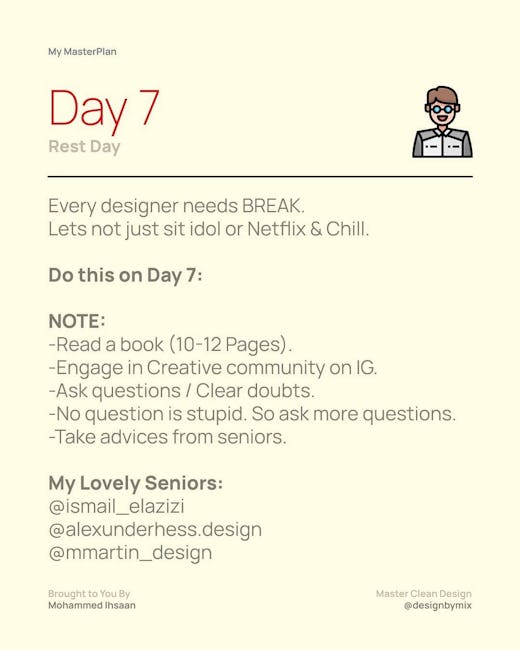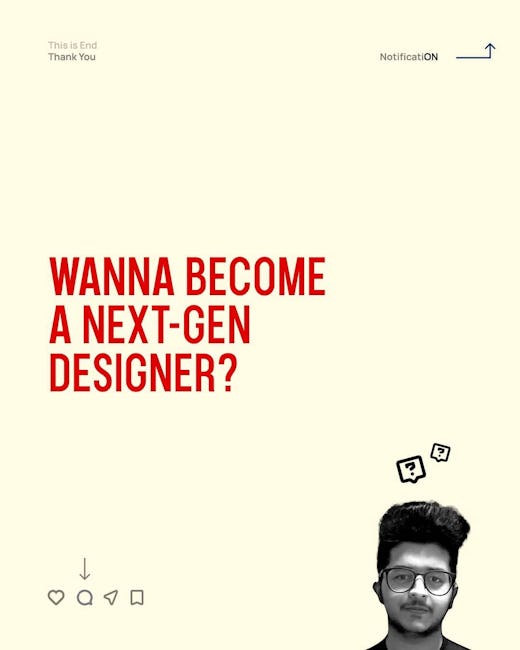 Become a Designer in 6 Days
Observation Day
Observe different designer's work. Save some of them in a File.
Learning Day
Learn the Basics of Design. Some Basics are Alignment/Color/Hierarchy.
DESIGN-WEBSITE-FOR-LEARNING https://visme.co/blog/graphic-design-rules/
https://digitalsynopsis.com/design/
visual-hierarchy-graphic-design-principles/
COLOR-INSPIRATION-WEBSITE
https://coolors.co/
https://www.instagram.com/ui.colour/
YouTube Day
Observe + Take Notes + Learn.
My Top 4 Learning Sources:
Dansky
The Futur
DesignCourse
The Futur Academy
Pro Tip: There are MY FAVOURITE. Find your OWN 4.
Pen & Paper Day
Drawing is Important.
Even Potato Quality Drawing is FINE.
EVERYTHING you WANT TO DRAW
CAN BE CREATED WITH THESE S ELEMENTS.
Draw Simple Shapes + Craft your Ideas.
Replicating Day
Its time to Get Some Work Done.
Copy a Design. Practice Alignment & Color.
Pro Tip: copy ATLEAST 5 SIMPLE TYPE & SHAPE DESIGNS.
Note: This Work is Inspired. Not Copied Totally.
Recap Day
This Week was Epic.
Now you need to RECAP + REPEAT PROCESS.
Repeat the Process Until Success.
NOTE:
Keep practicing & Keep improving.
Really want to be better? Keep learning.
Rest Day
Every designer needs BREAK.
Lets not just sit idol or Netflix & Chill.
Do this on Day 7:
NOTE:
Read a book (10-12 Pages).
Engage in Creative community on IG.
Ask questions / Clear doubts.
No question is stupid. So ask more questions.
Take advices from seniors.
More booklets by Mohammed
More Design booklets
Your recently viewed booklets
See all booklets