Booklet
Bad UX of Apple's storage management system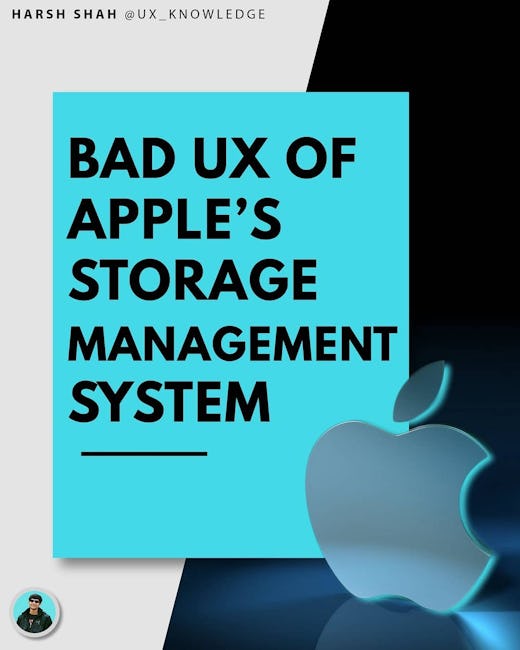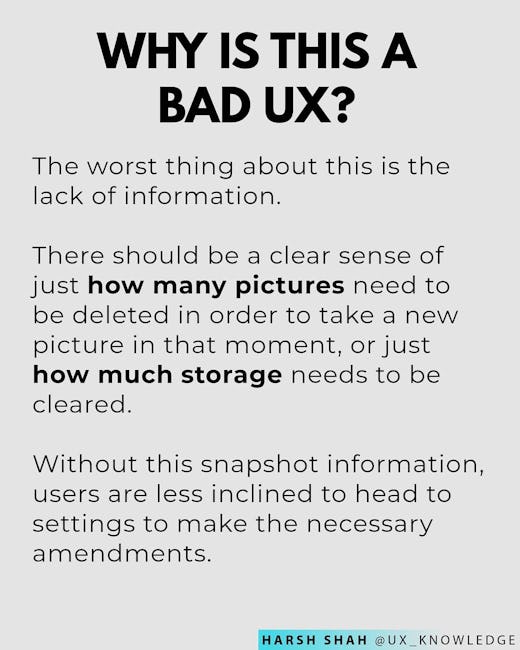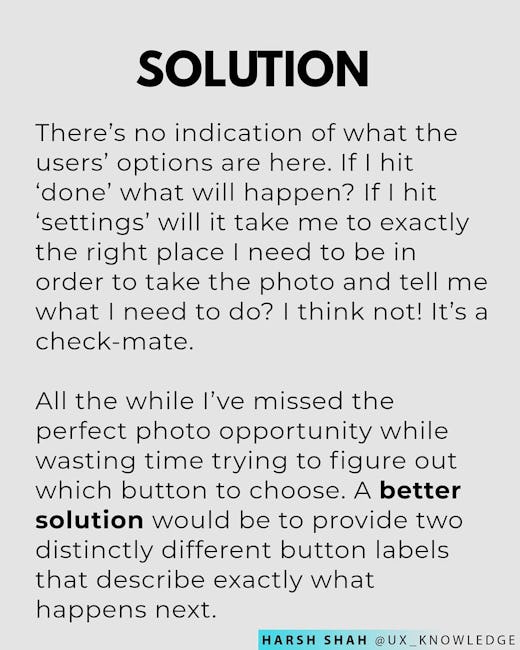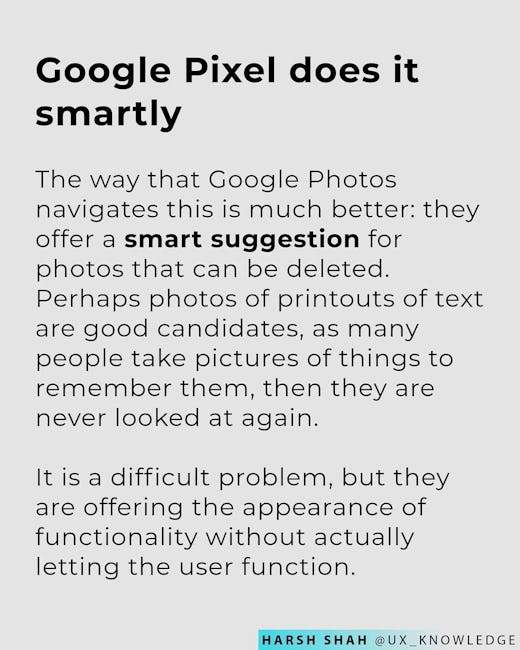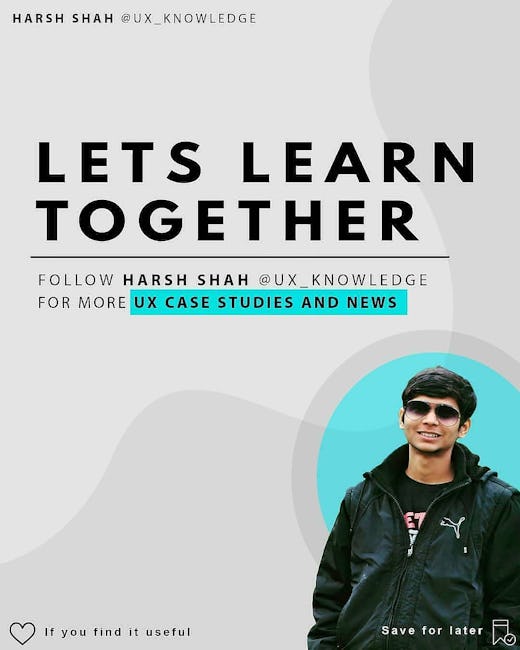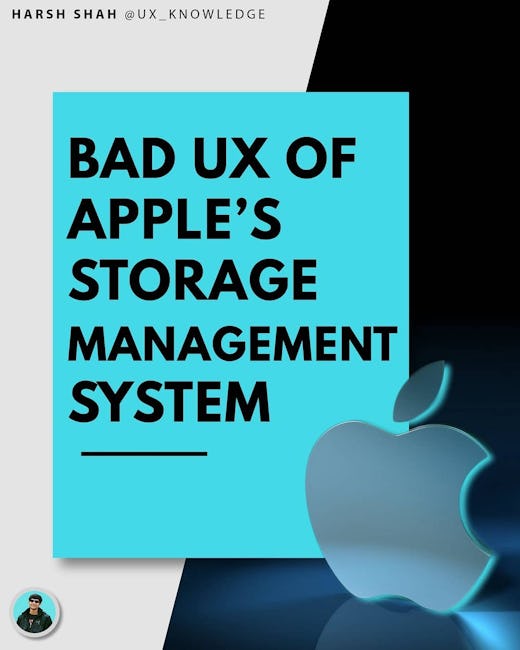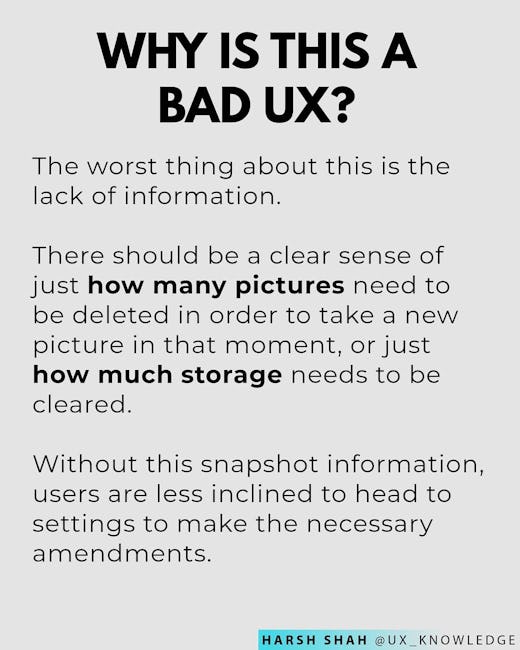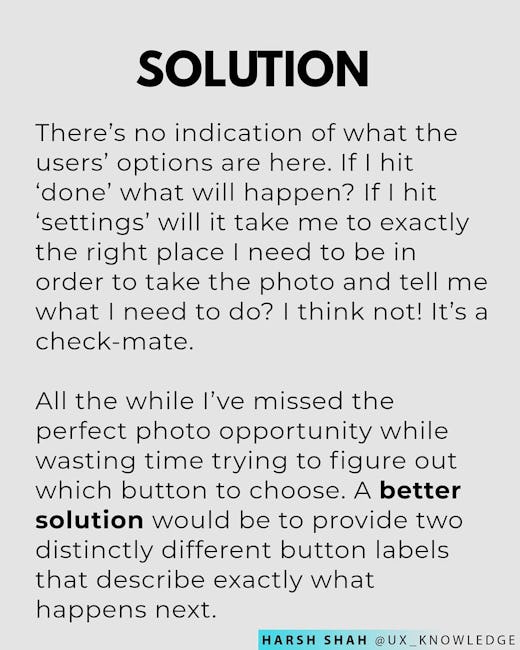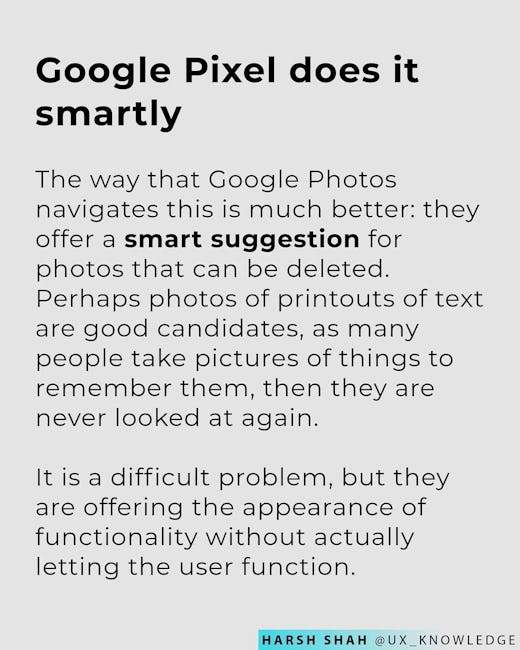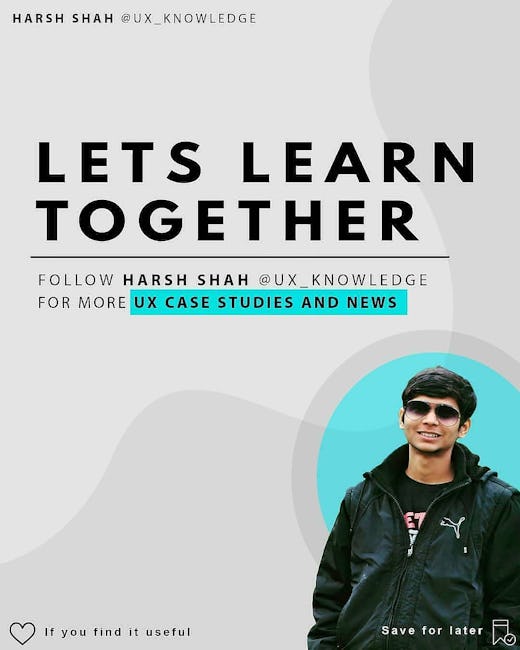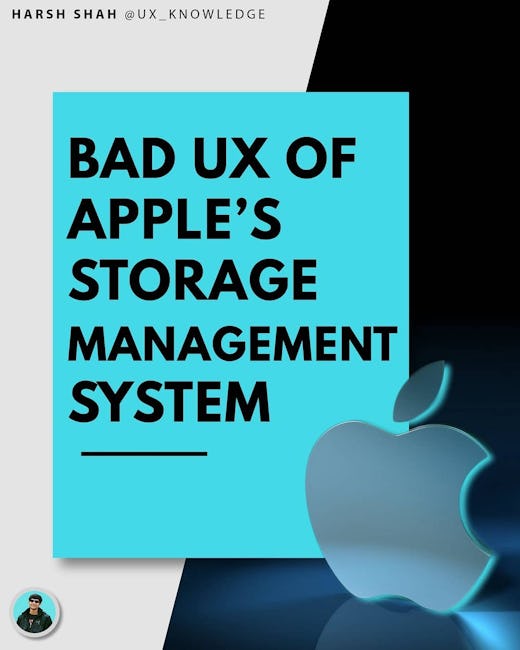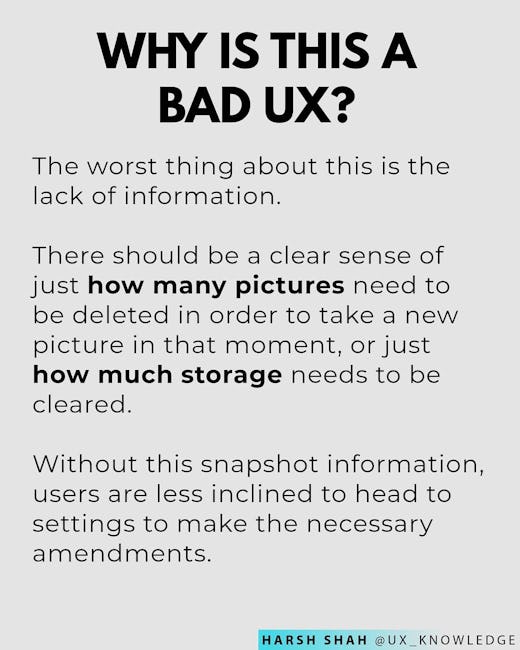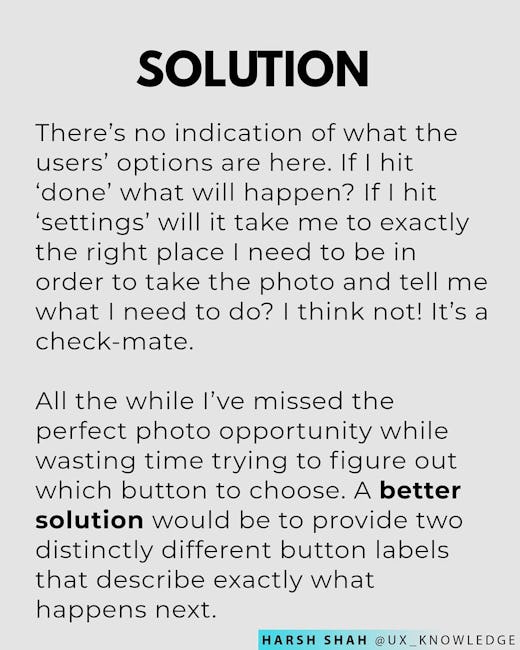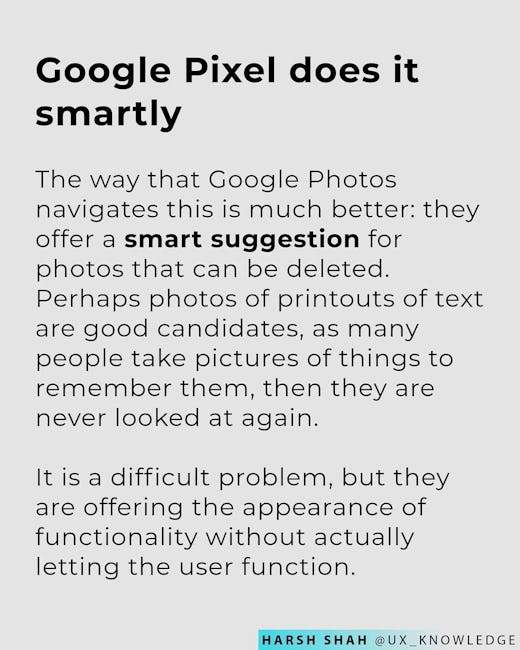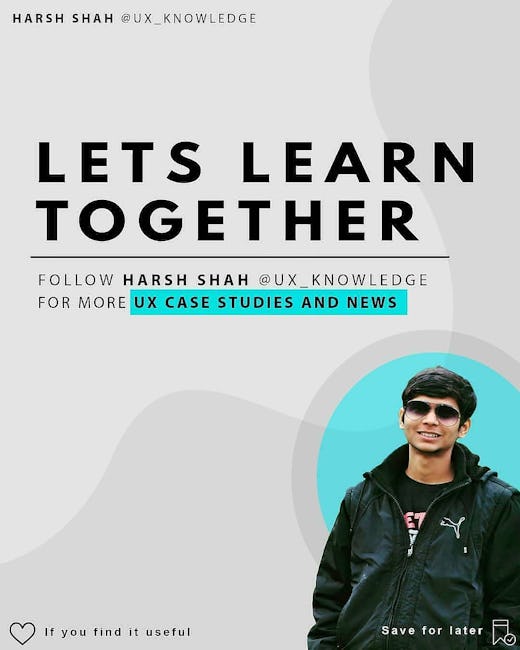 Bad UX of Apple's storage management system
During those priceless, time sensitive moments that
deserve to be captured on camera so that they can be cherished forever more— there's nothing worse than being confronted with this message:
WHY IS THIS A BAD UX?
The worst thing about this is the lack of information.
There should be a clear sense of just how many pictures need to be deleted in order to take a new picture in that moment, or just
how much storage needs to be cleared.
Without this snapshot information, users are less inclined to head to settings to make the necessary amendments.
SOLUTION
There's no indication of what the users' options are here. If I hit 'done' what will happen? If I hit 'settings' will it take me to exactly the right place I need to be in order to take the photo and tell me what I need to do? I think not! It's a check-mate.
All the while I've missed the perfect photo opportunity while wasting time trying to figure out which button to choose. A better solution would be to provide two distinctly different button labels that describe exactly what happens next.
Google Pixel does it smartly
The way that Google Photos navigates this is much better: they offer a smart suggestion for photos that can be deleted. Perhaps photos of printouts of text are good candidates, as many people take pictures of things to remember them, then they are never looked at again.
It is a difficult problem, but they are offering the appearance of functionality without actually letting the user function.
KEY TAKEAWAY
GIVE PROPER INFORMATION TO THE USER ON WHAT IS THE PROBLEM AND HOW TO SOLVE IT :)
LETS LEARN TOGETHER
FOLLOW HARSH SHAH öUX.KNOWLEDGE FOR MORE UX CASE STUDIES AND NEWS
More booklets by Harsh Shah
More Design booklets
Your recently viewed booklets
See all booklets