Booklet
Awesome Code Editors For Mobile App Development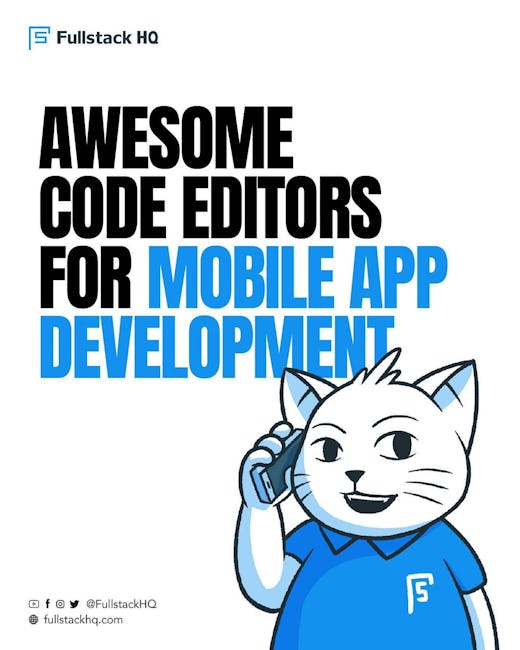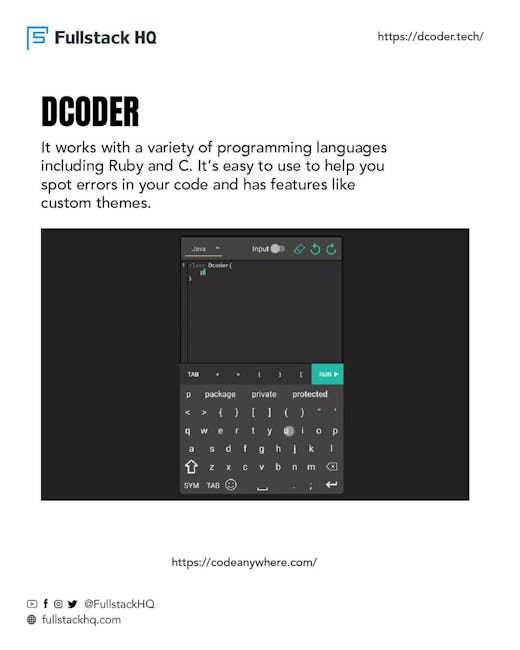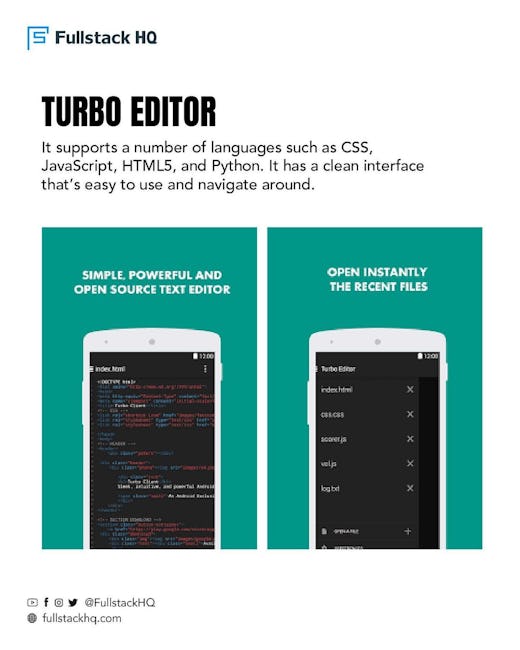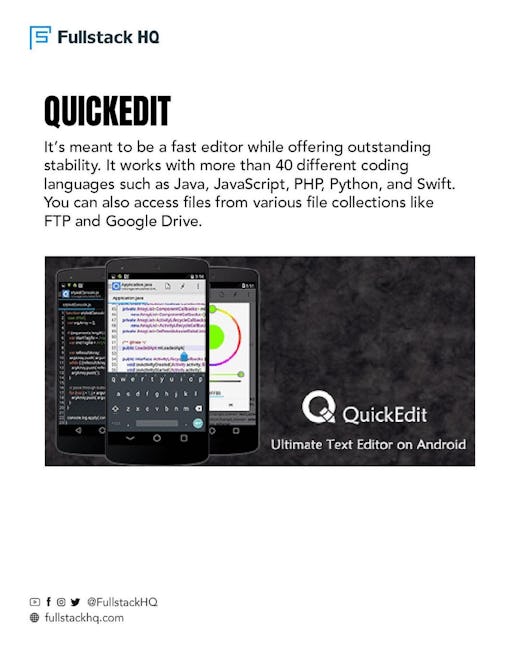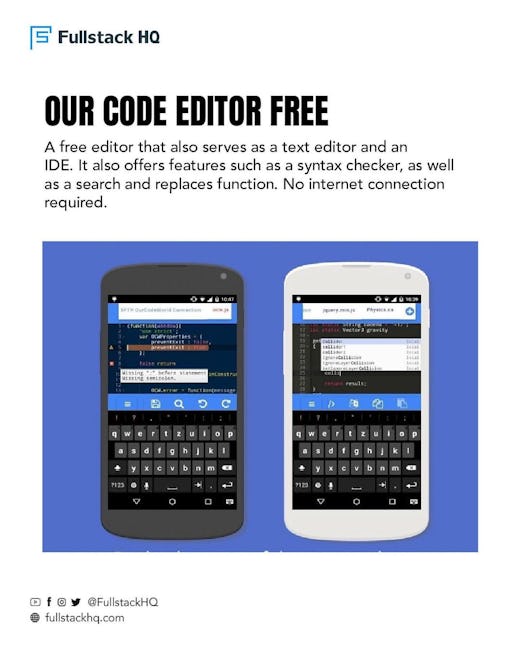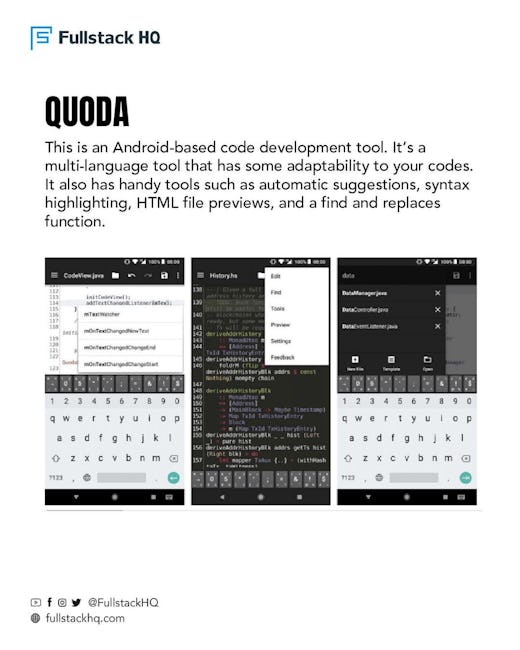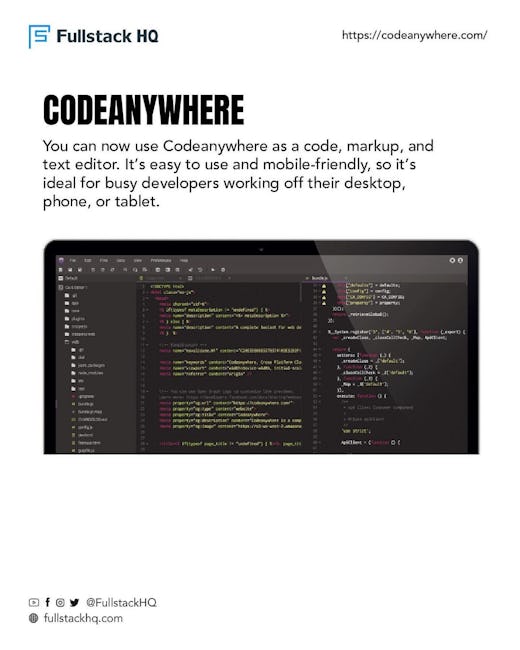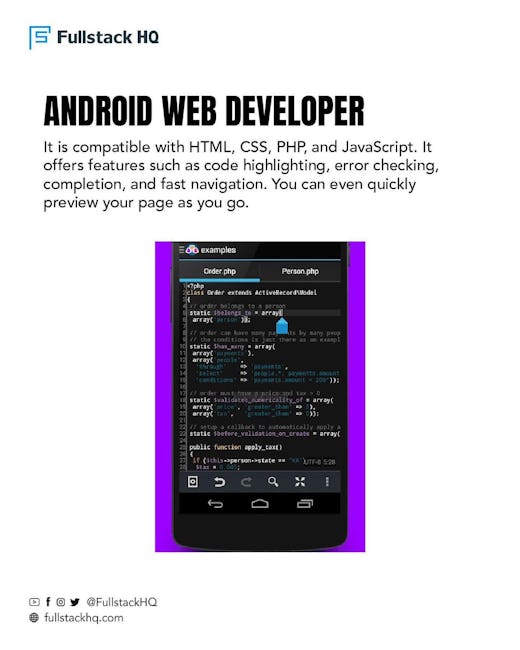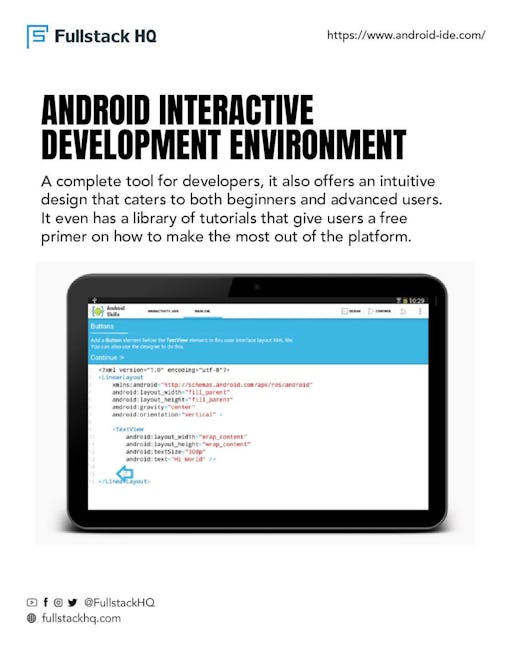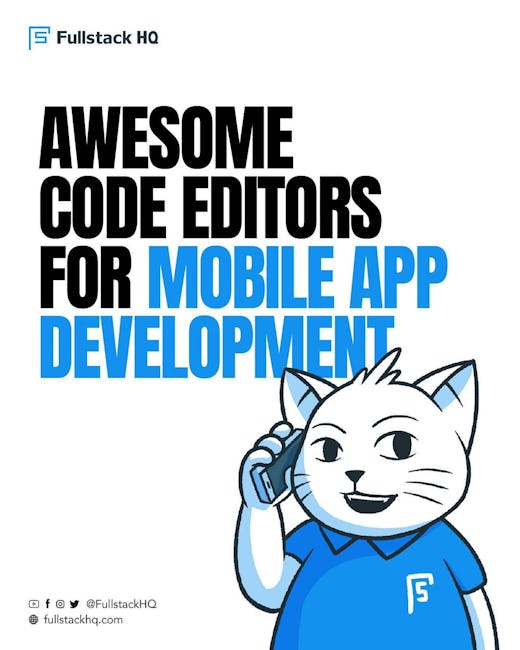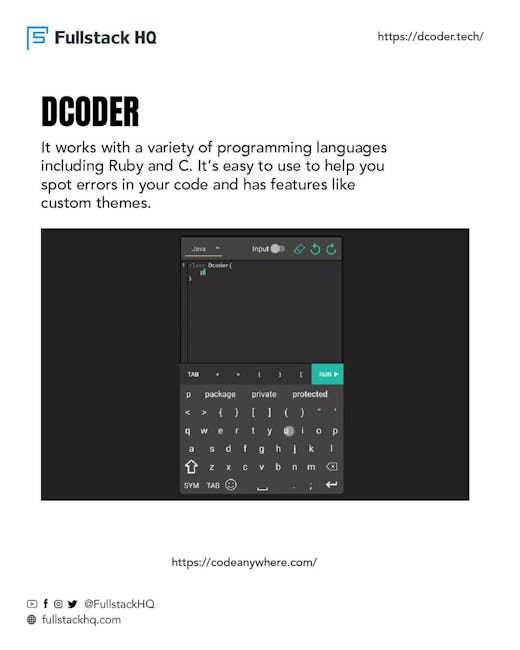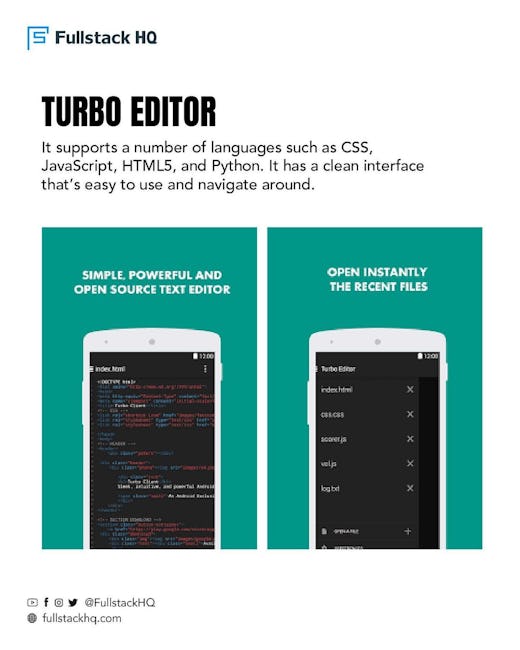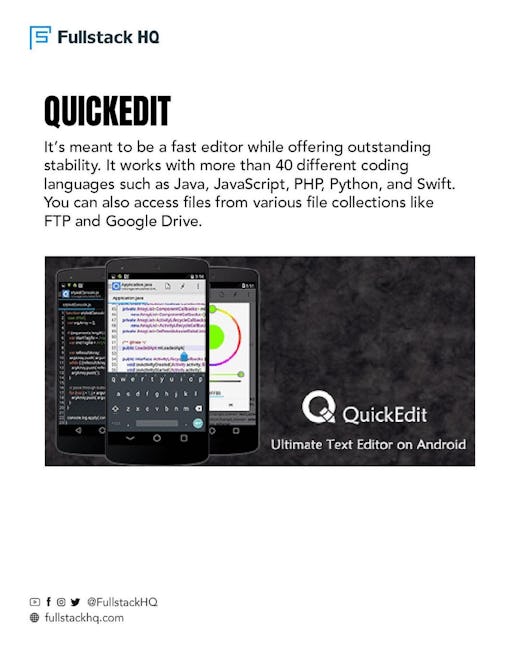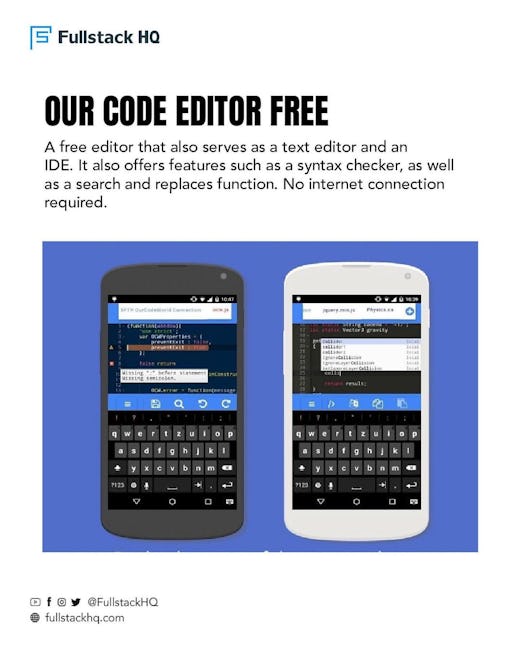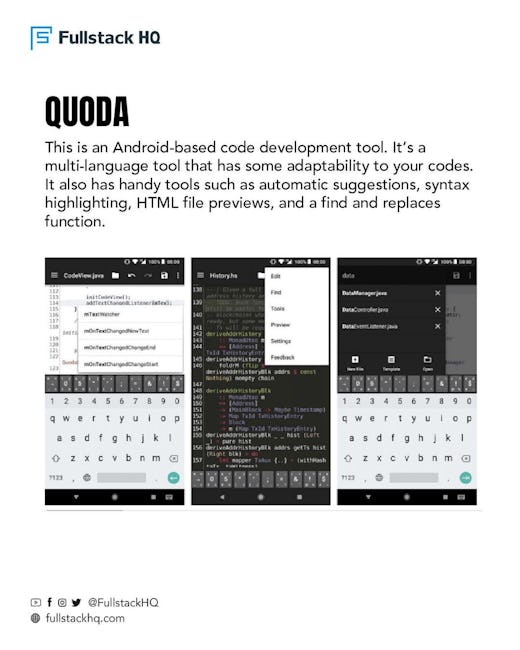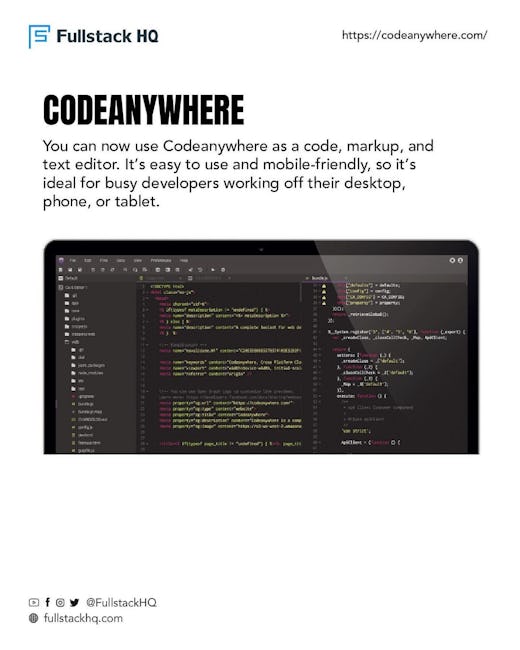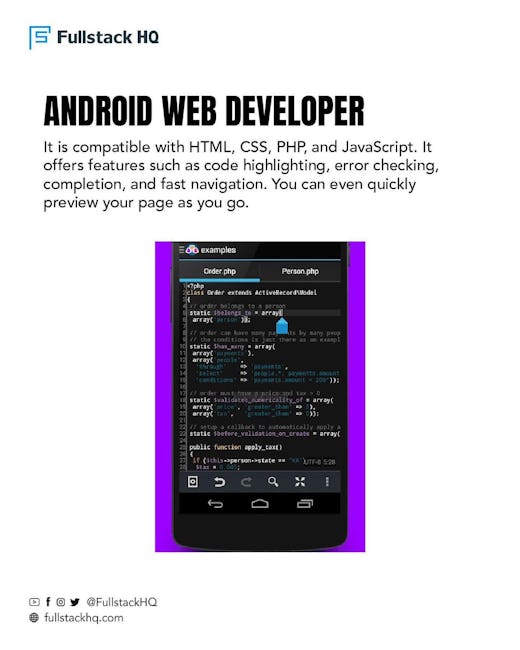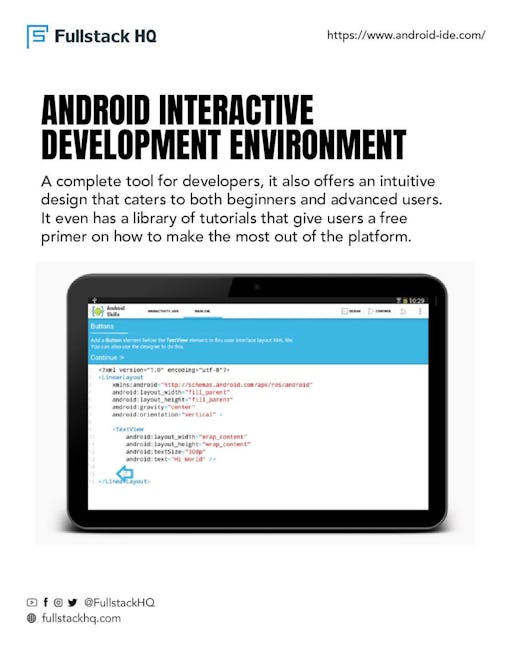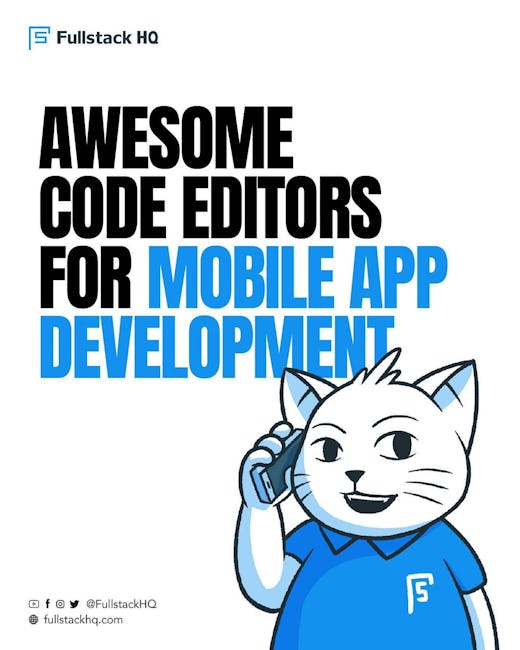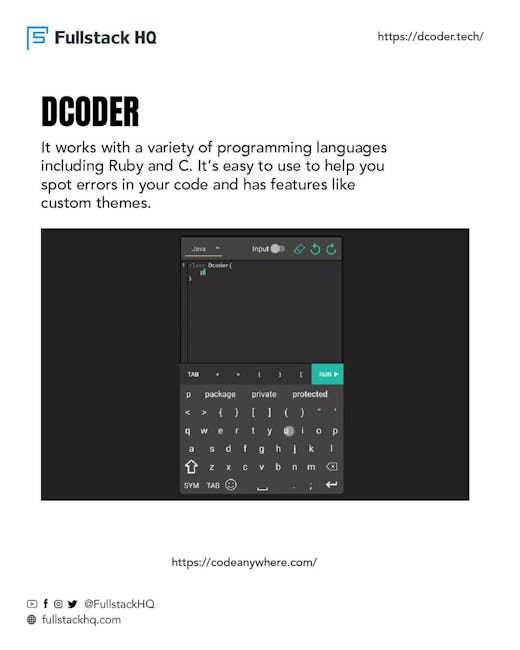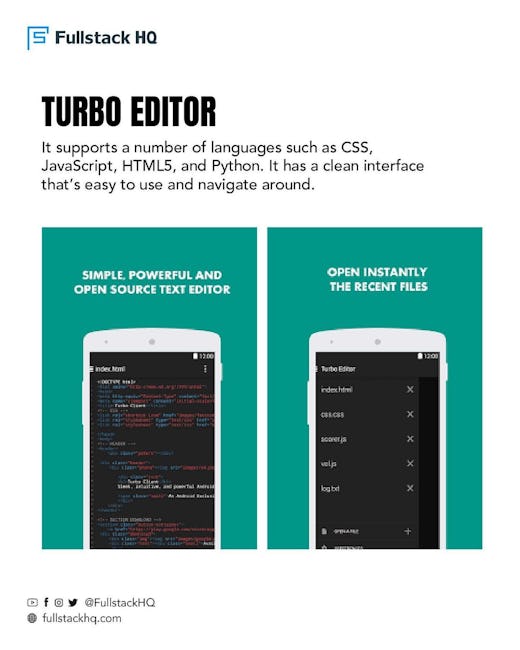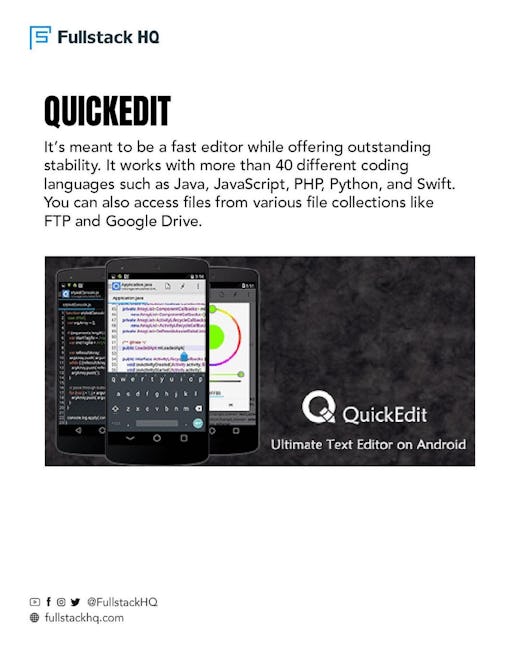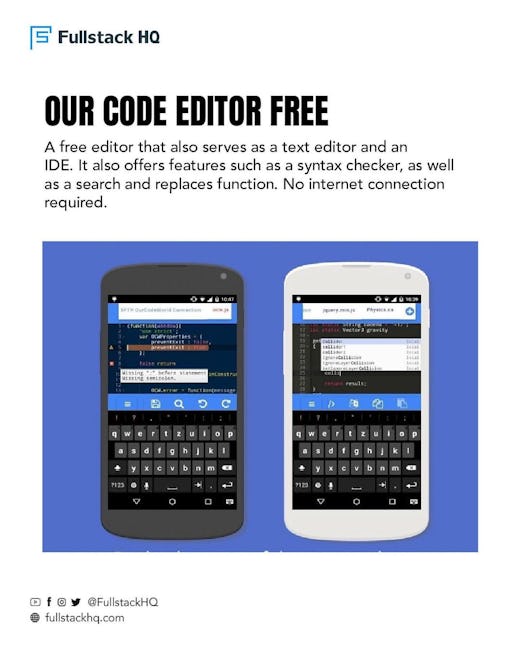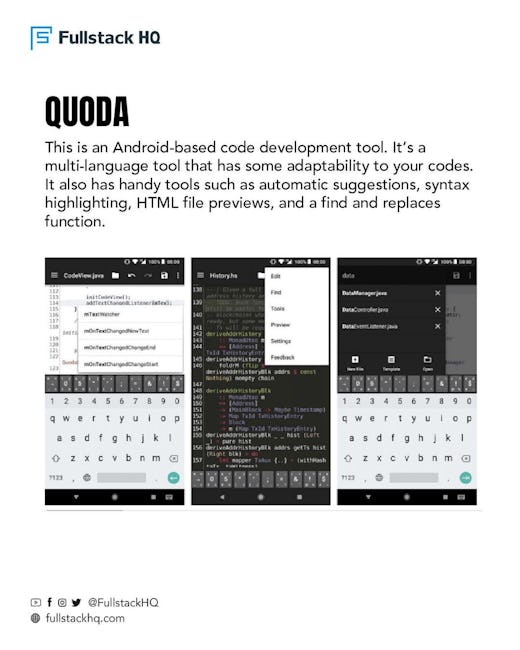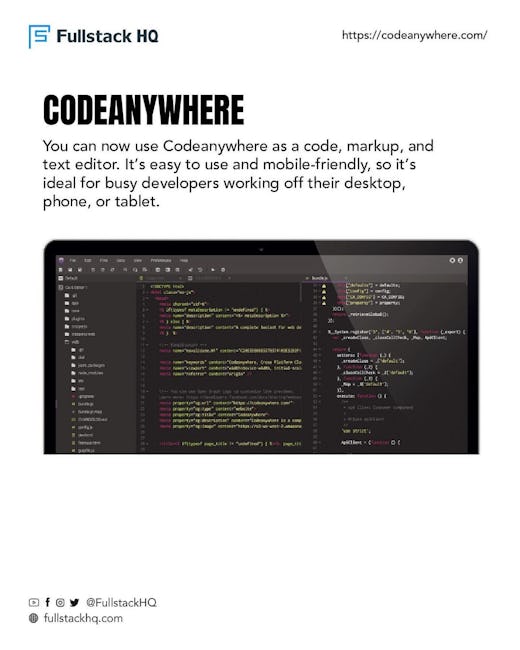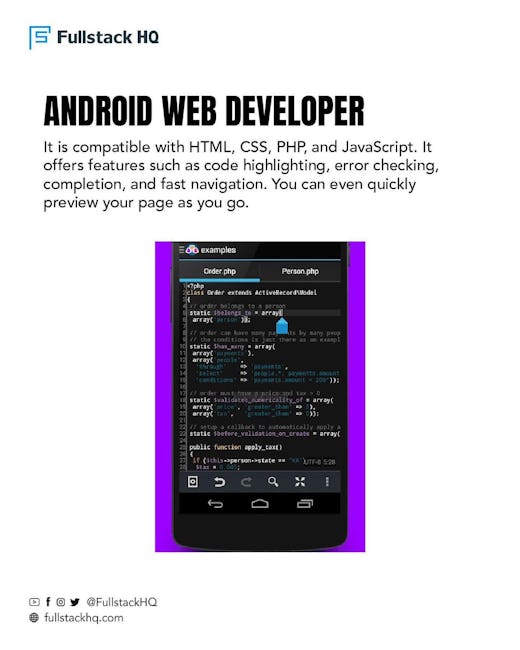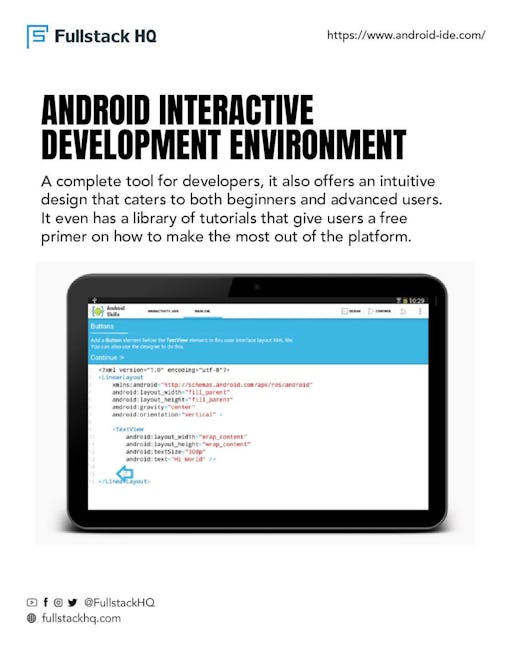 Awesome Code Editors For Mobile App Development
DCODER
It works with a variety of programming languages including Ruby and C. It's easy to use to help you spot errors in your code and has features like custom themes.
TURBO EDITOR
It supports a number of languages such as CSS, JavaScript, HTML5, and Python. It has a clean interface that's easy to use and navigate around.
QUICKEDIT
It's meant to be a fast editor while offering outstanding stability. It works with more than 40 different coding languages such as JavaScript, PHP, Python, and Swift.
You can also access files from various file collections like FTP and Google Drive.
OUR CODE EDITOR FREE
A free editor that is also serves as a text editor and an IDE. It also offers features such as a syntax checker, as well as a search and replaces function. No internet connection required.
QUODA
This is an Android-based code development tool. It's a multi-language tool that has some adaptability to your codes. It also has handy tools such as automatic suggestions, syntax highlighting, HTML file previews, and a find and replaces function.
CODEANYWHERE
You can now use Codeanywhere as a code, markup, and text editor. It's easy to use and mobile friendly. so it's ideal for busy developers working off their desktop, phone, or tablet.
ANDROID WEB DEVELOPER
It is compatible with HTML, CSS, PHP, and JavaScript. It offers features such as code highlighting, error checking, completion, and fast navigation. You can even quickly preview your page as you go.
ANDROID INTERACTIVE DEVELOPMENT ENVIRONMENT
A complete tool for developers, it also offers an intuitive design that caters to both beginners and advanced users. It even has a library of tutorials that give users a free primer on how to make the most out of the platform.
More booklets by Fullstack HQ
More Design booklets
Your recently viewed booklets
See all booklets