Booklet
Avoid Engagement Groups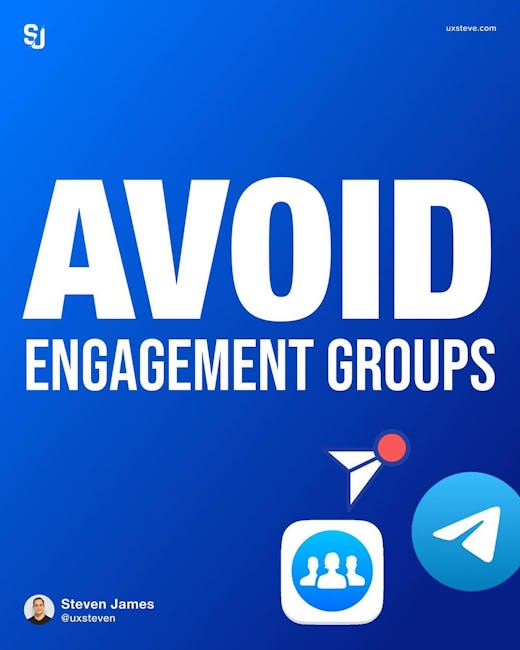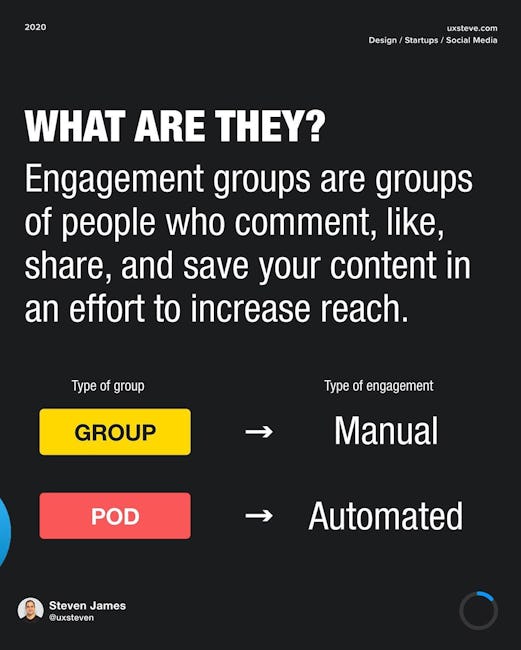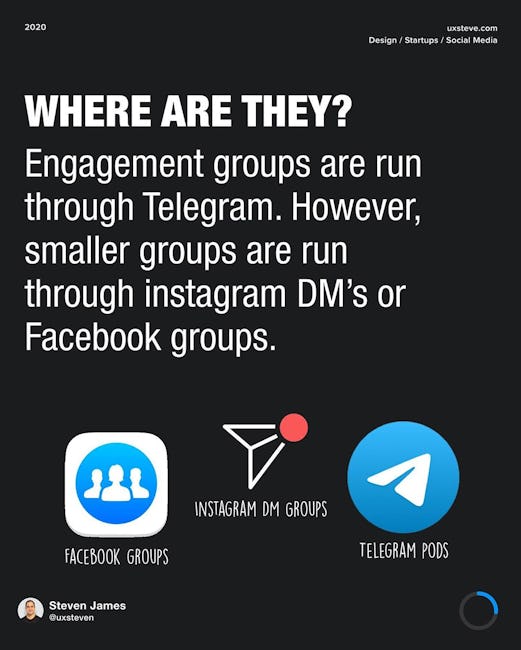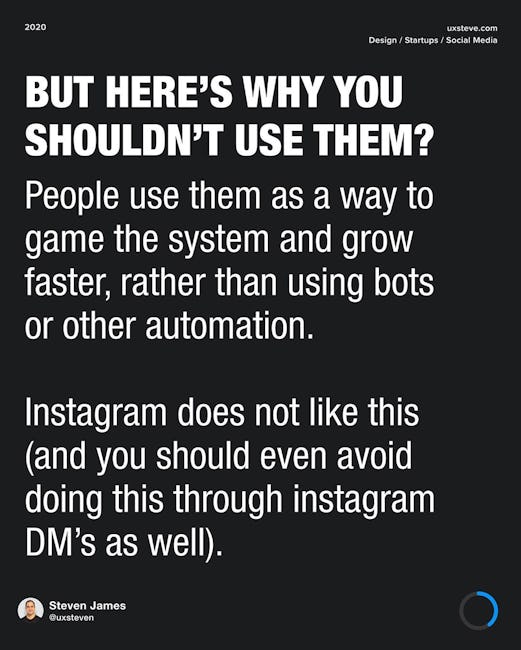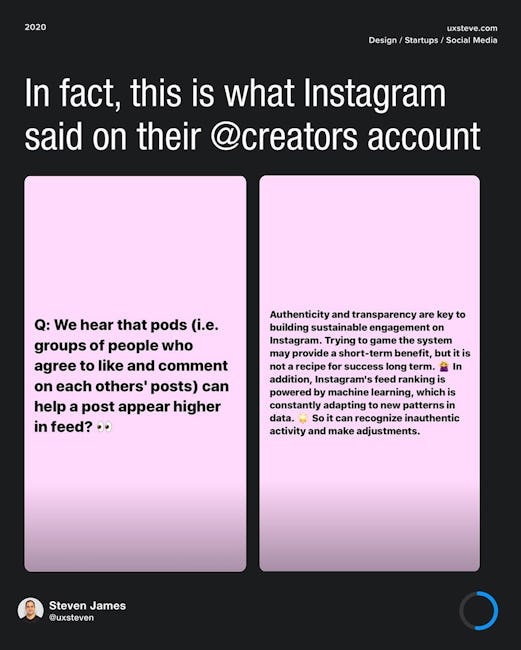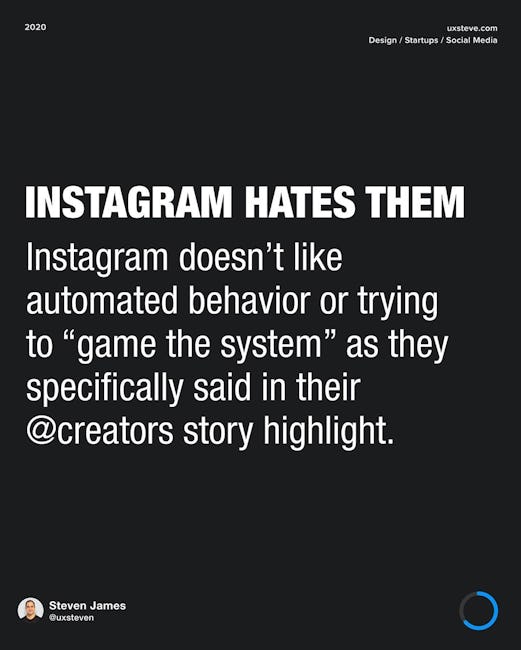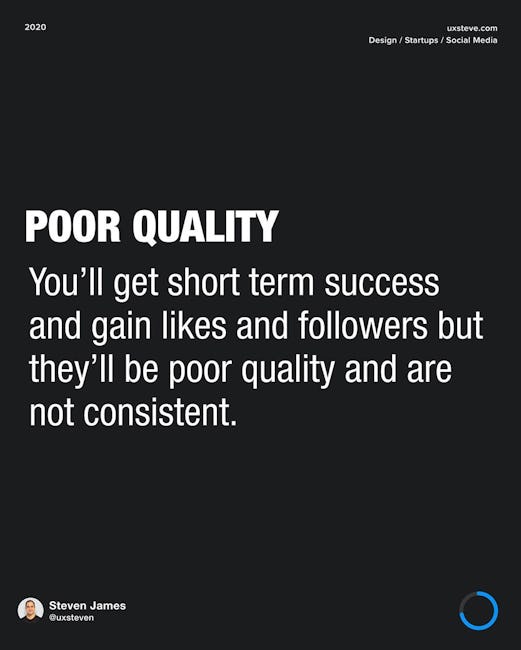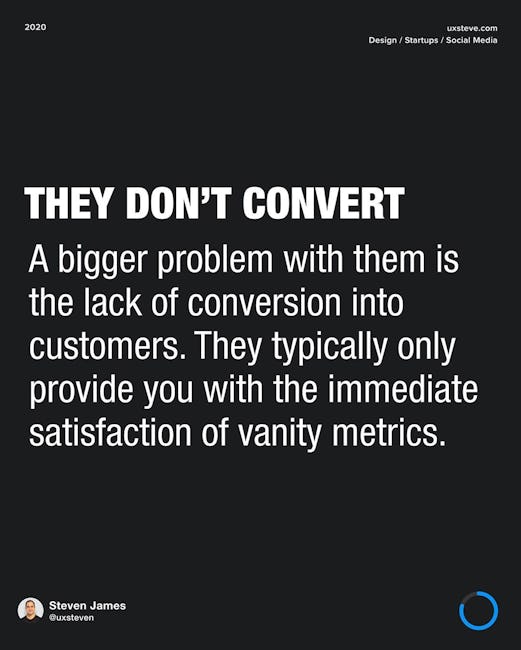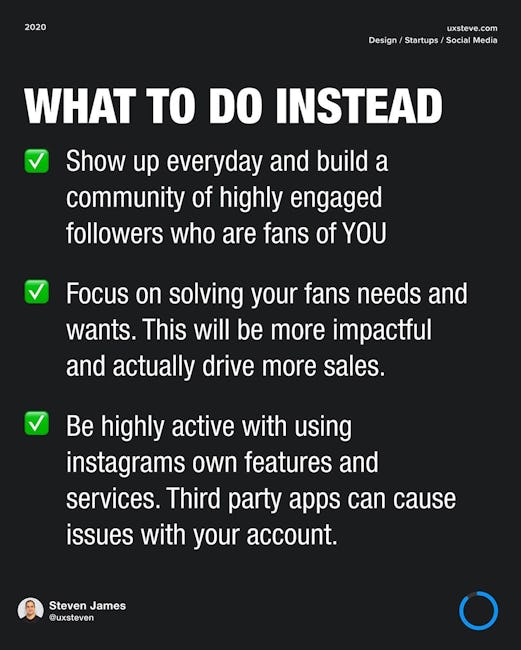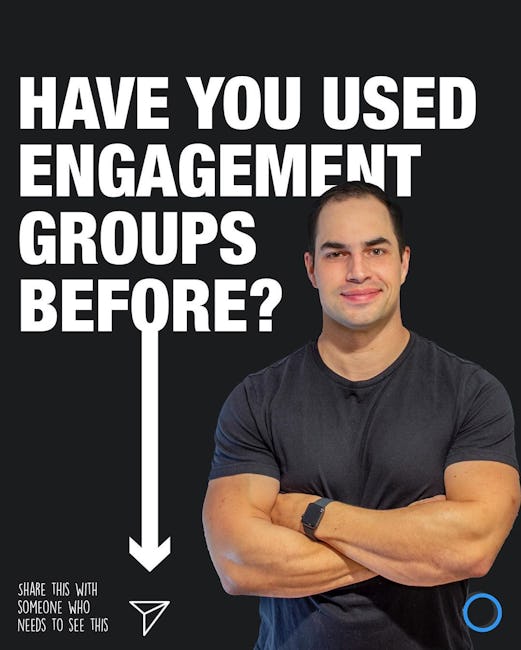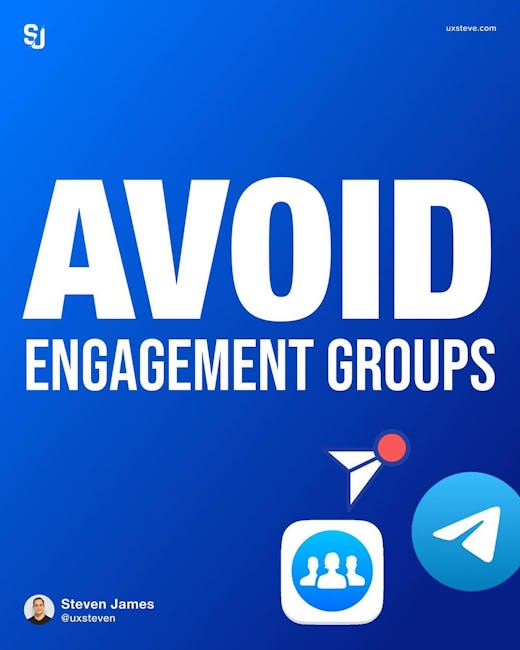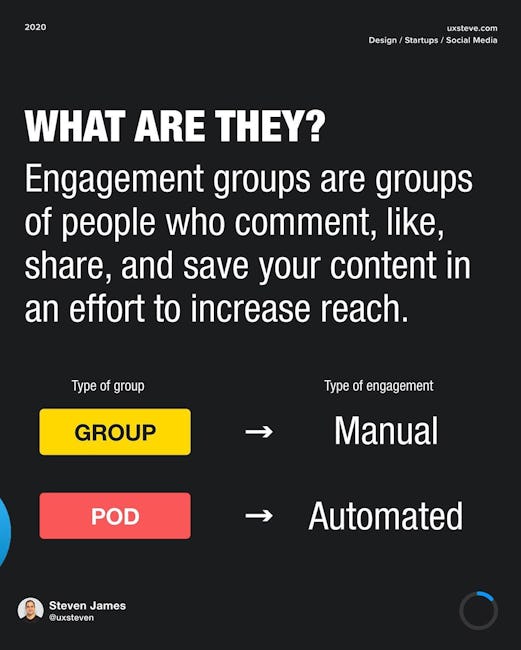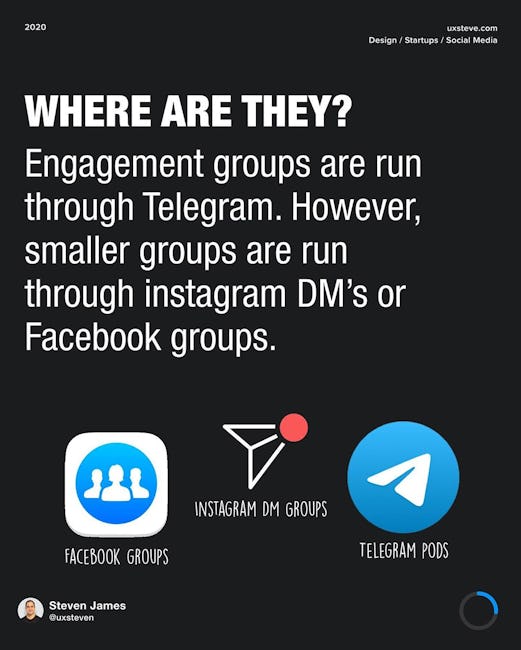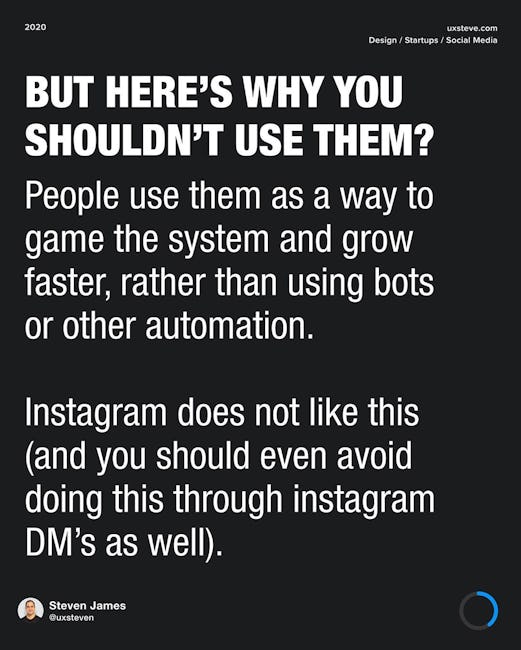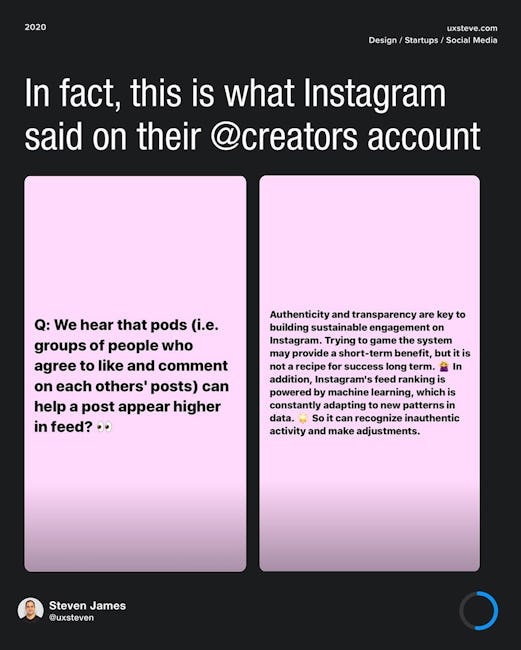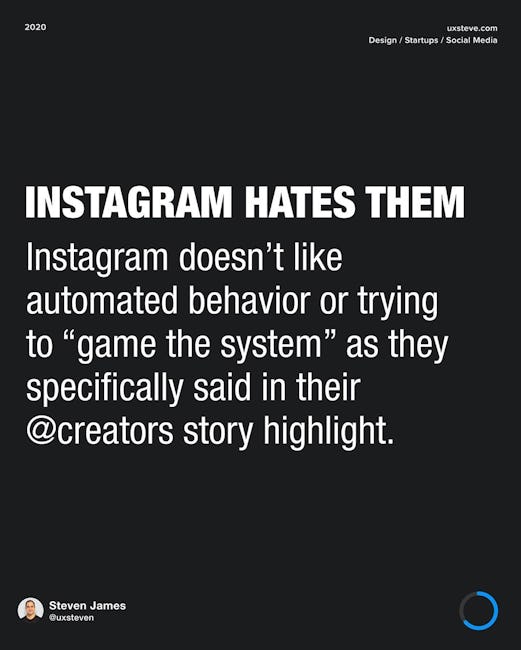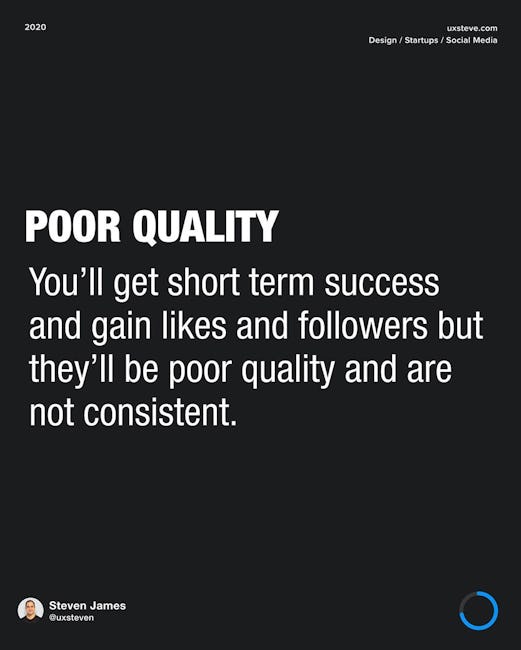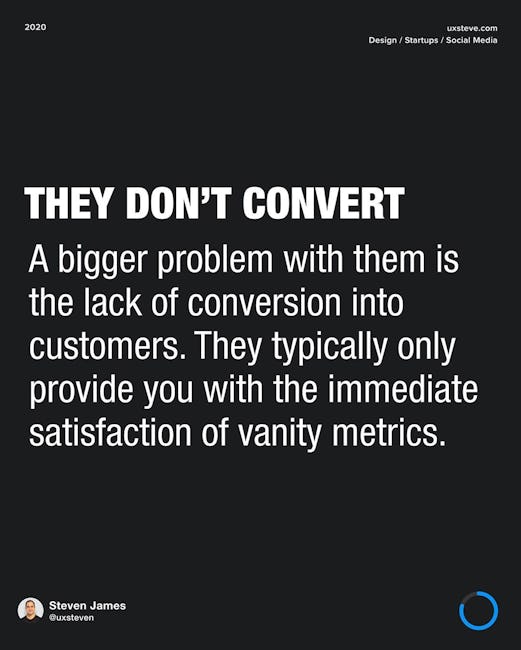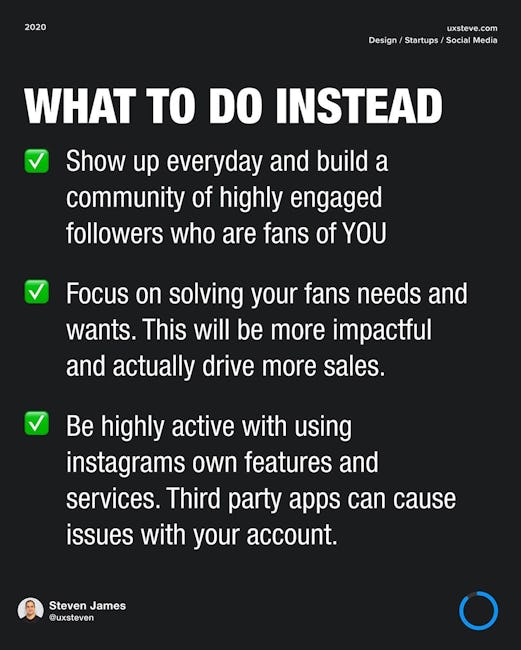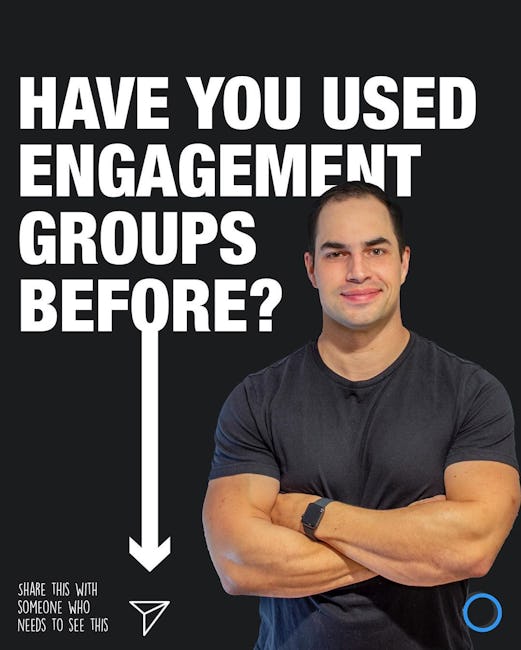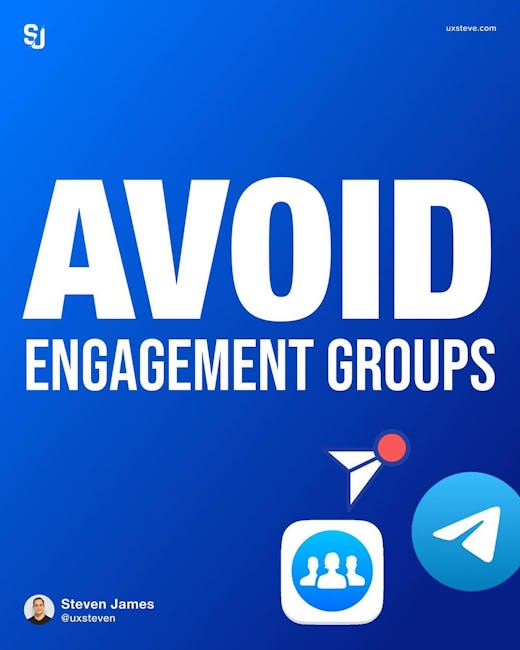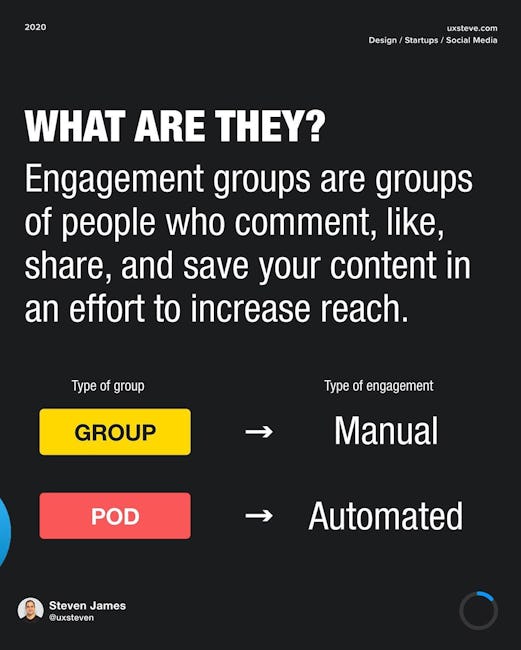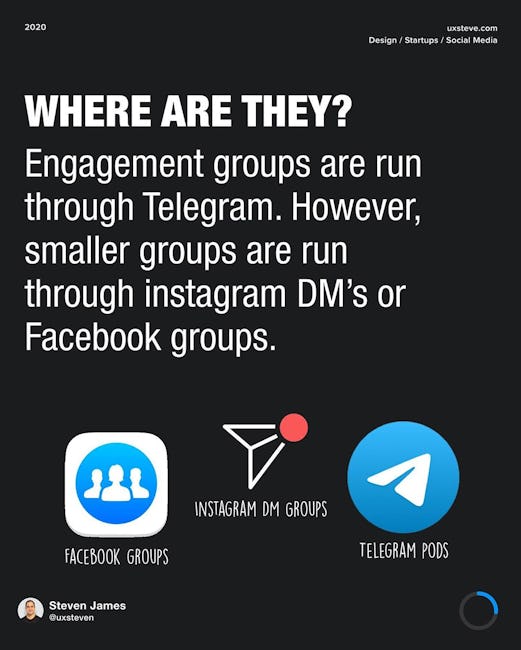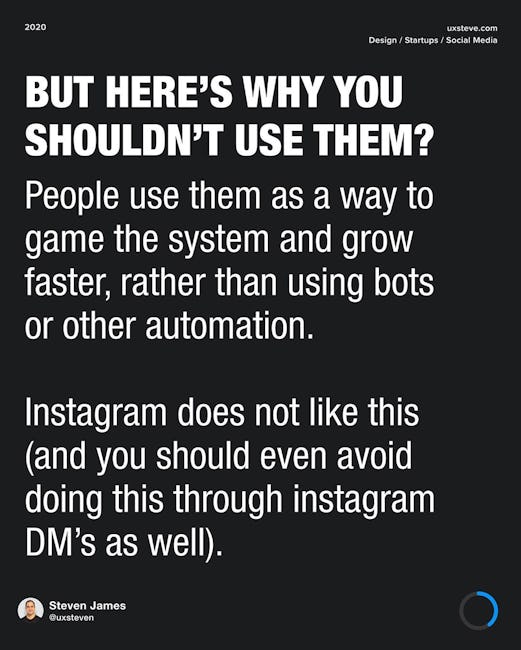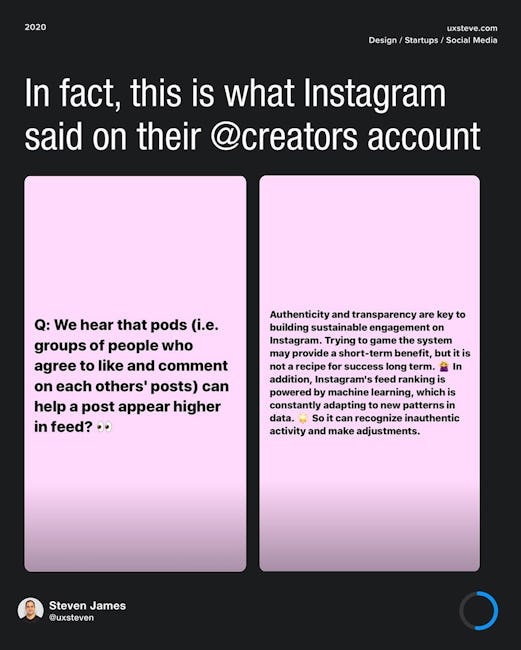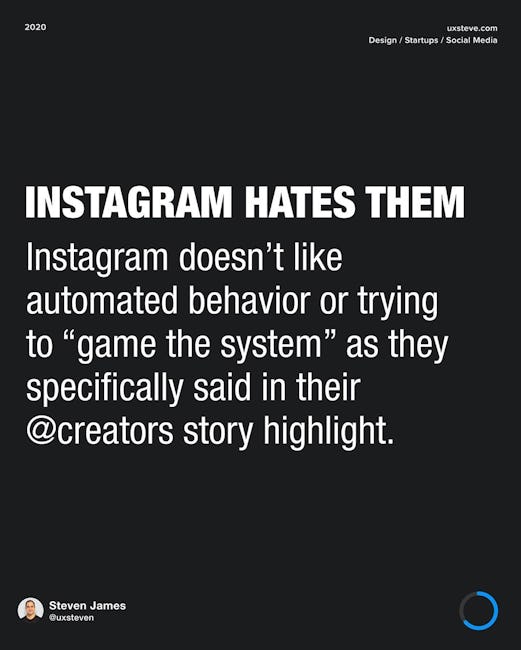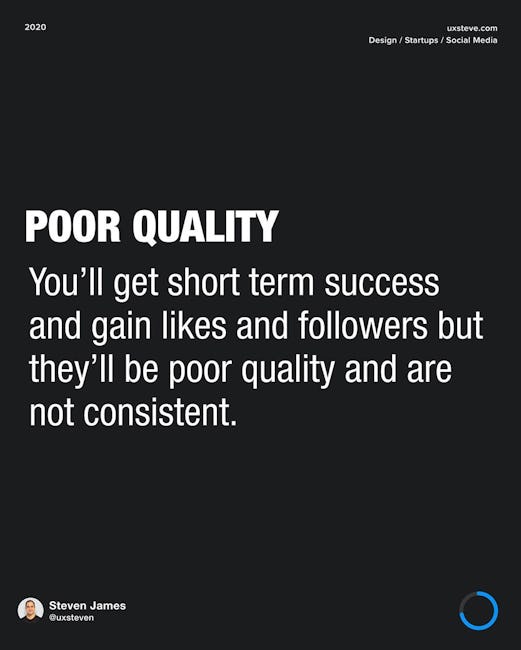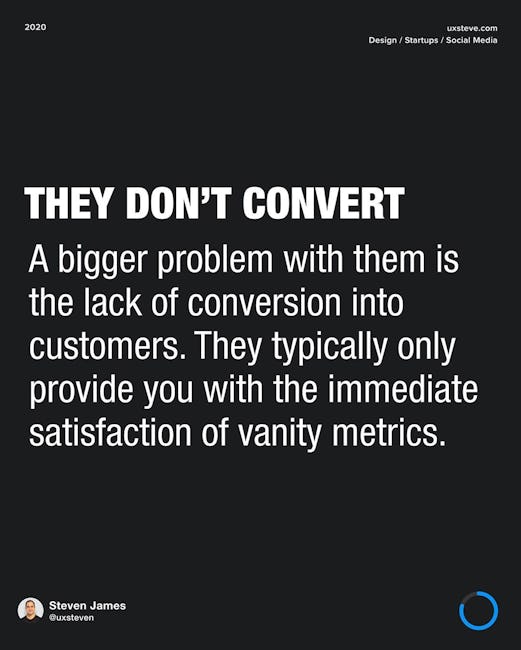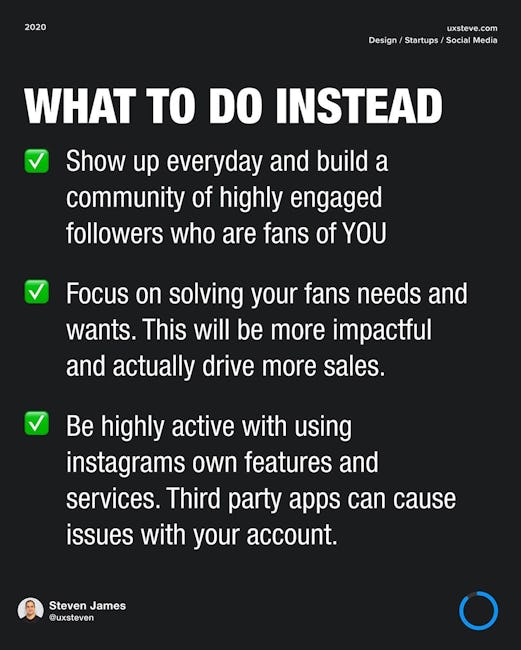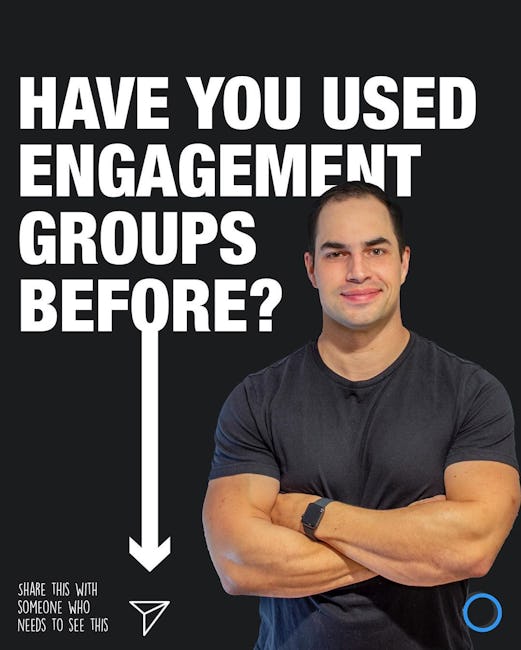 Avoid Engagement Groups
WHAT ARE THEY?
Engagement groups are groups of people who comment, like, share, and save your content in an effort to increase reach.
WHERE ARE THEY?
Engagement groups are run through Telegram. However, smaller groups are run through instagram DM's or Facebook groups.
BUT HERE'S WHY YOU SHOULDN'T USE THEM?
People use them as a way to game the system and grow faster, rather than using bots or other automation.
Instagram does not like this (and you should even avoid doing this through instagram DM's as well).
In fact, this is what Instagram said on their @creators account
Q: We hear that pods (i.e. groups of people who agree to like and comment on each others' posts) can help a post appear higher in feed? • •
Authenticity and transparency are key to building sustainable engagement on Instagram. Trying to game the system may provide a short-term benefit, but it is not a recipe for success long term. In addition, Instagram's feed ranking is powered by machine learning, which is constantly adapting to new patterns in So it can recognize inauthentic data. activity and make adjustments.
INSTAGRAM HATES THEM
Instagram doesn't like automated behavior or trying to 'game the system' as they specifically said in their @creators story highlight.
POOR QUALITY
You'll get short term success and gain likes and followers but they'll be poor quality and are not consistent.
THEY DON'T CONVERT
A bigger problem with them is the lack of conversion into customers. They typically only provide you with the immediate satisfaction of vanity metrics.
WHAT TO DO INSTEAD
Show up everyday and build a community of highly engaged followers who are fans of YOU
Focus on solving your fans needs and wants. This will be more impactful and actually drive more sales.
Be highly active with using instagrams own features and services. Third party apps can cause issues with your account.
You should try it!
HAVE YOU USED ENGAGEMENT GROUPS BEF RE?
More booklets by Steve Mellor
More Marketing booklets
Your recently viewed booklets
See all booklets