Booklet
Auditory Advice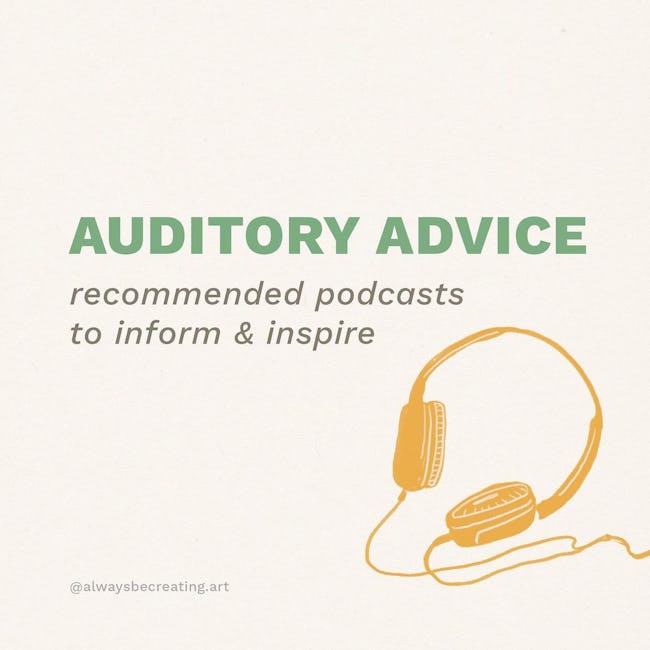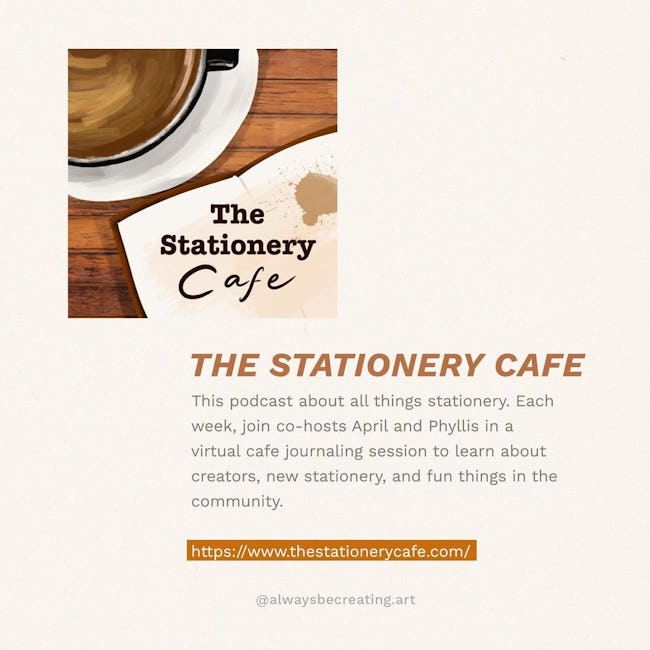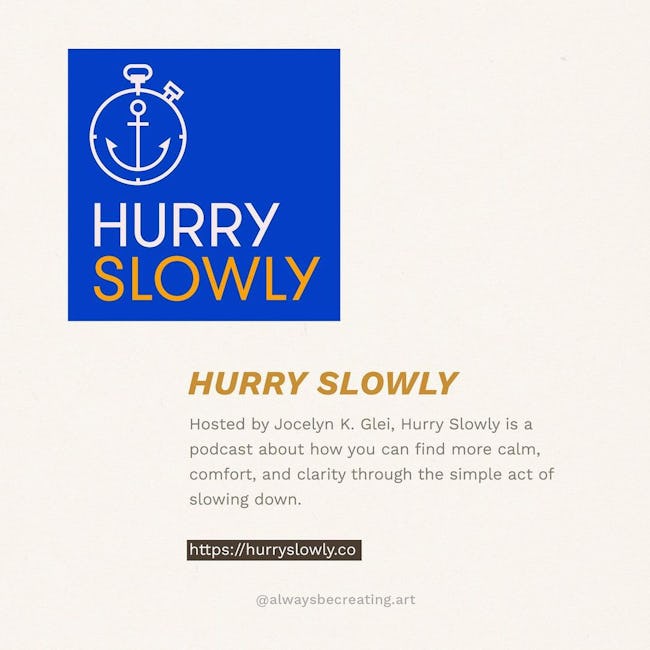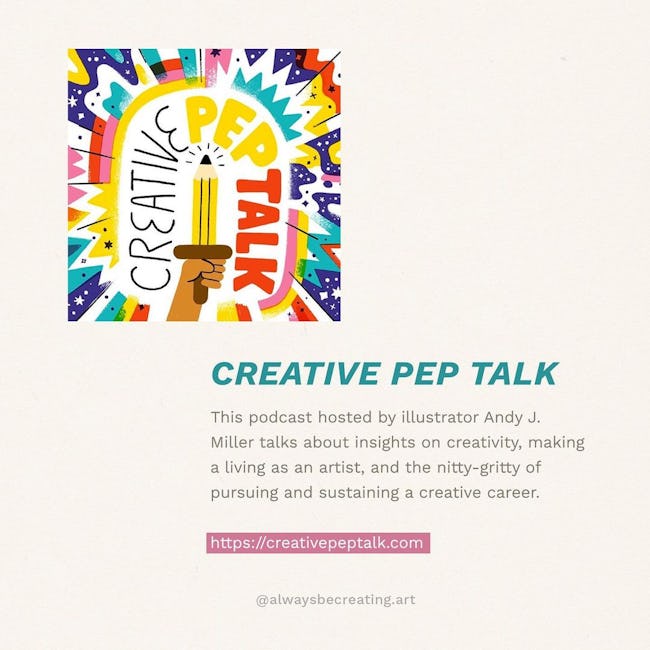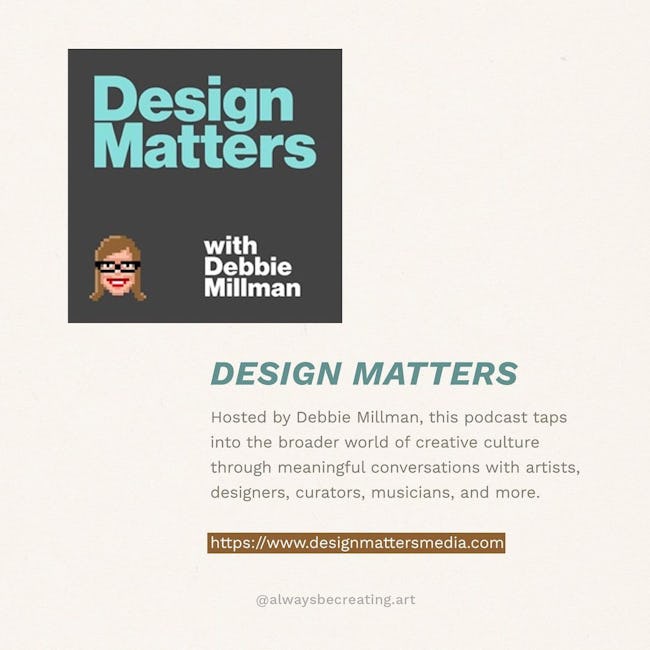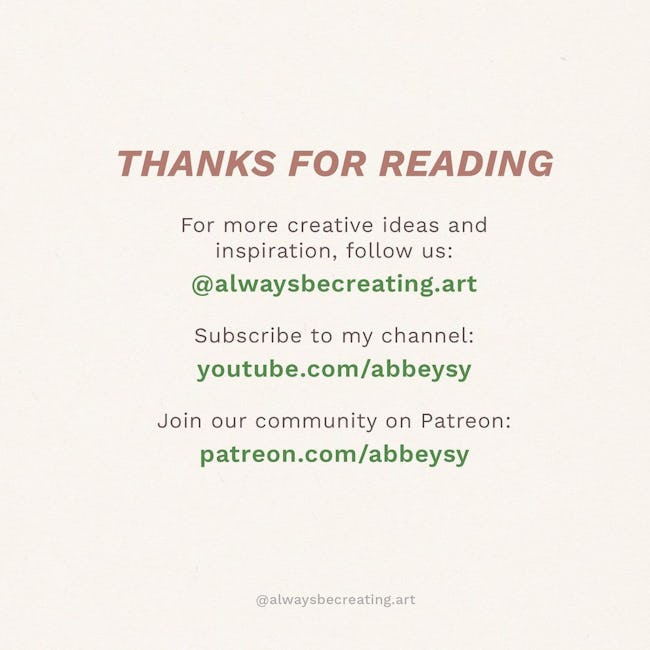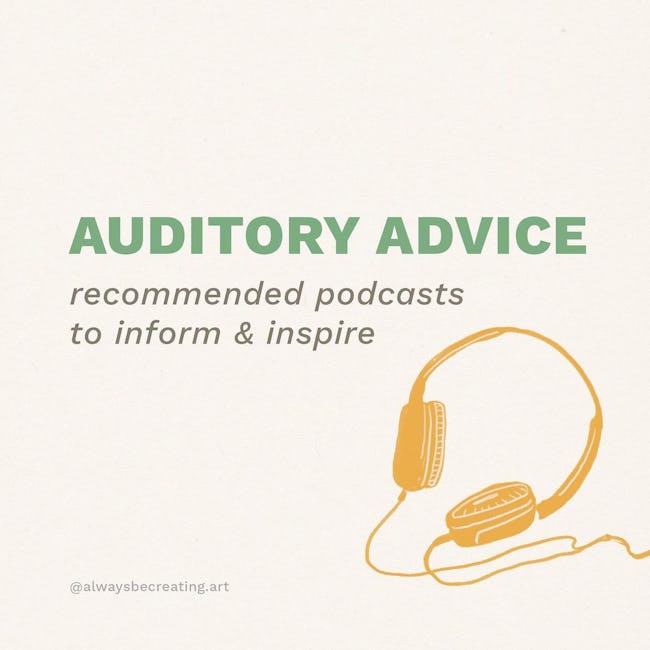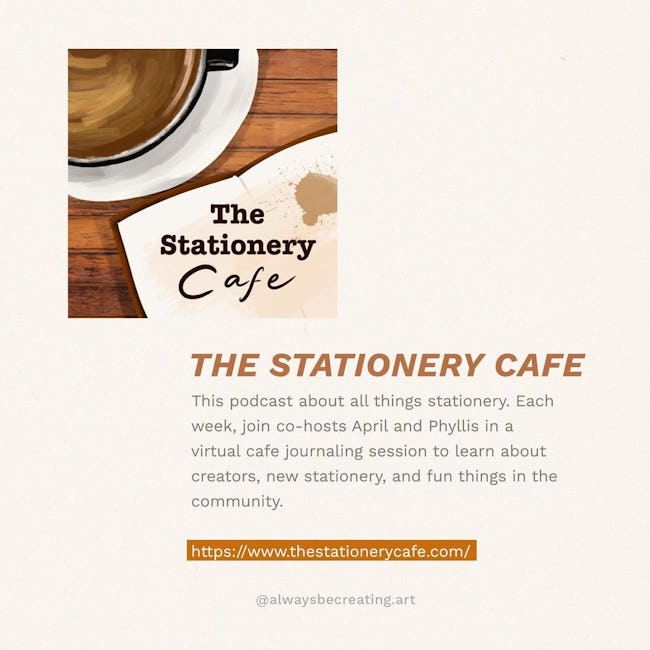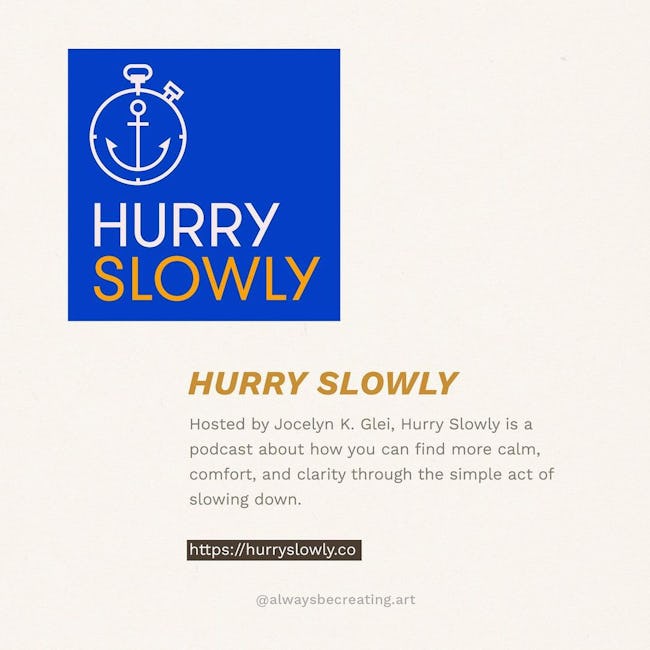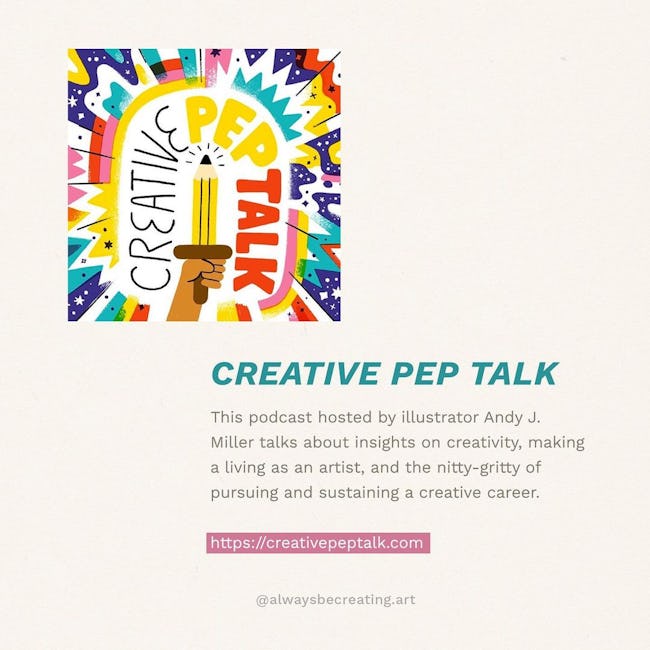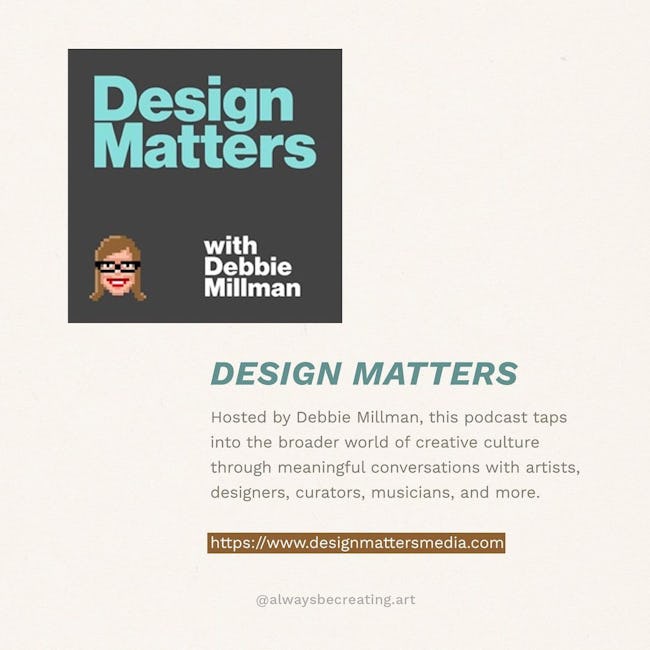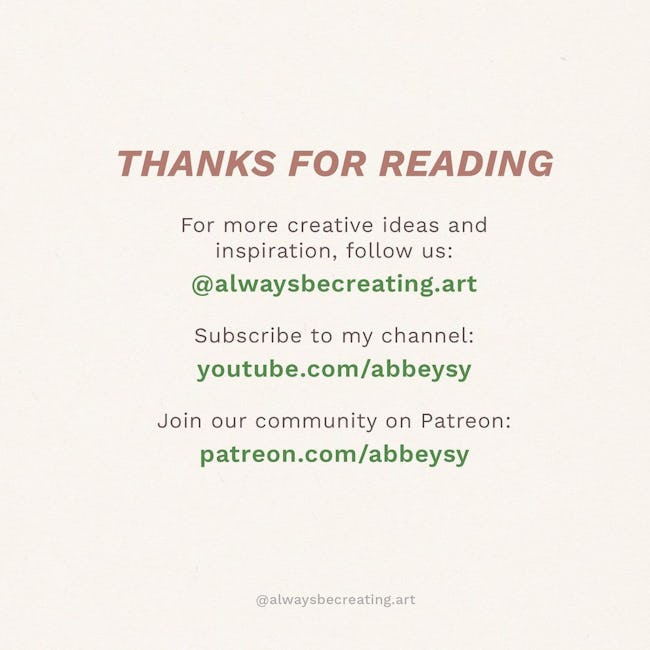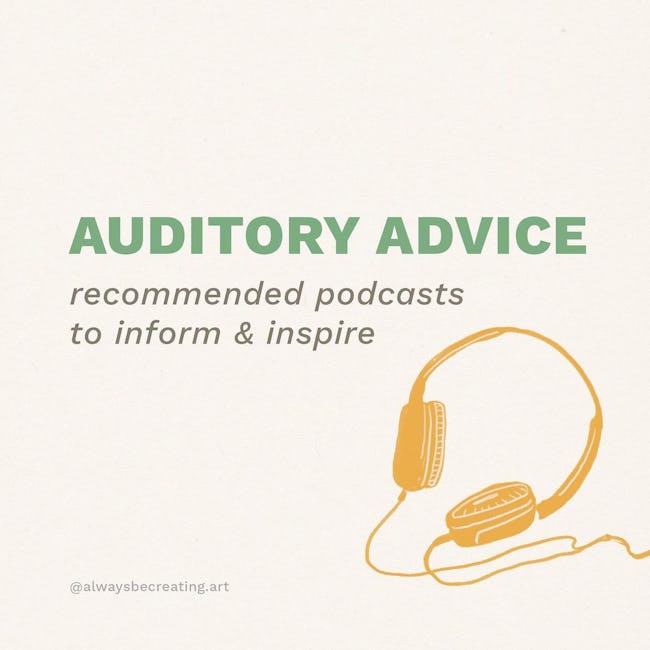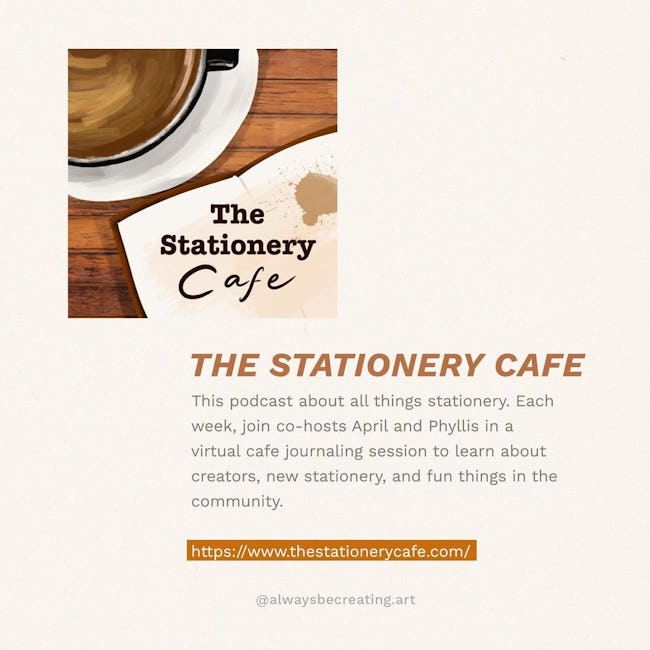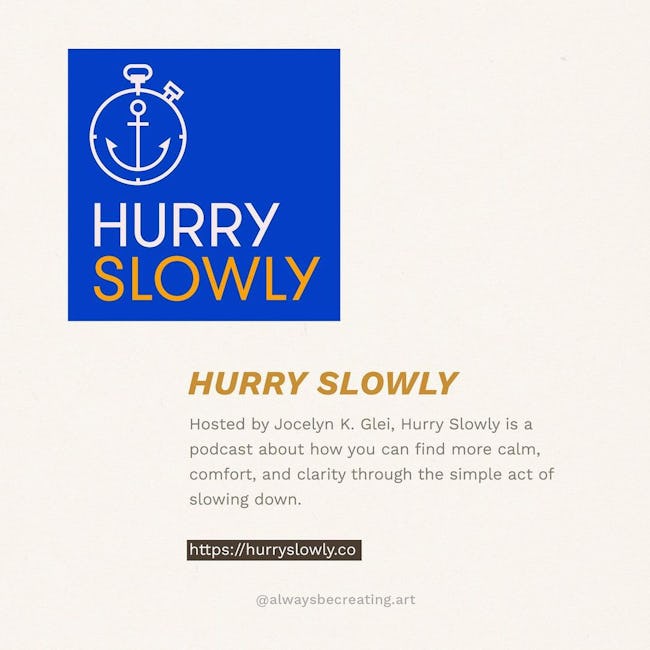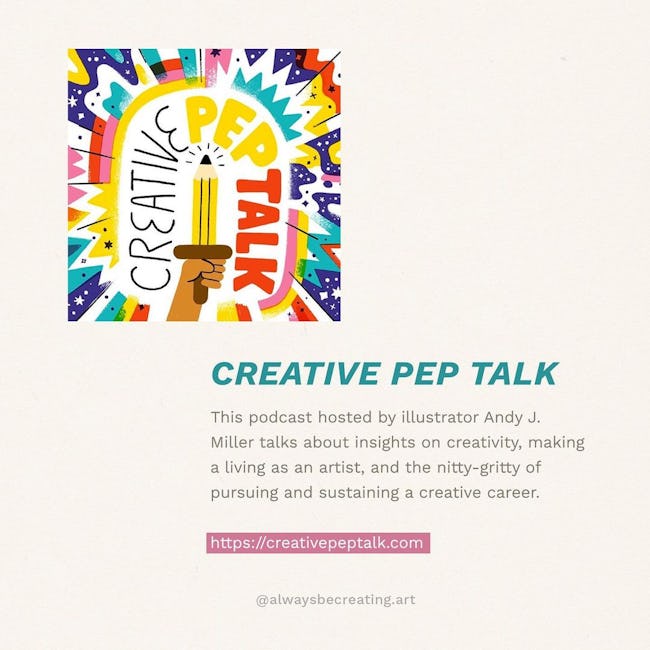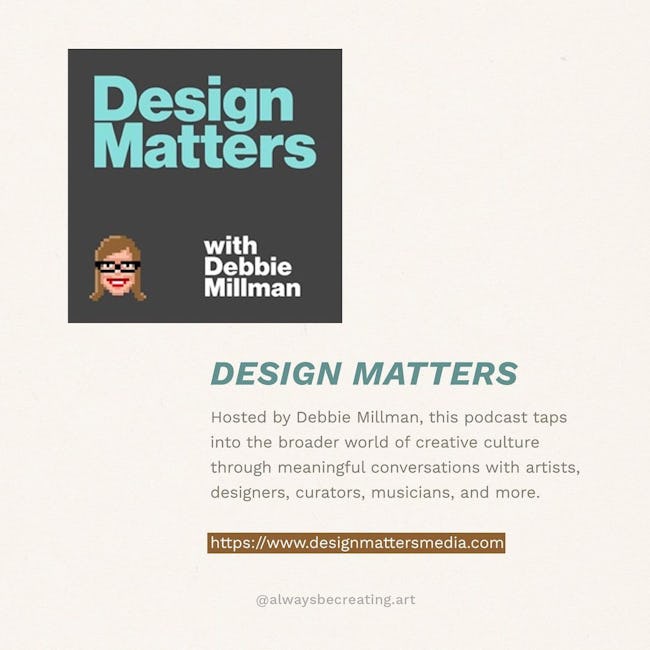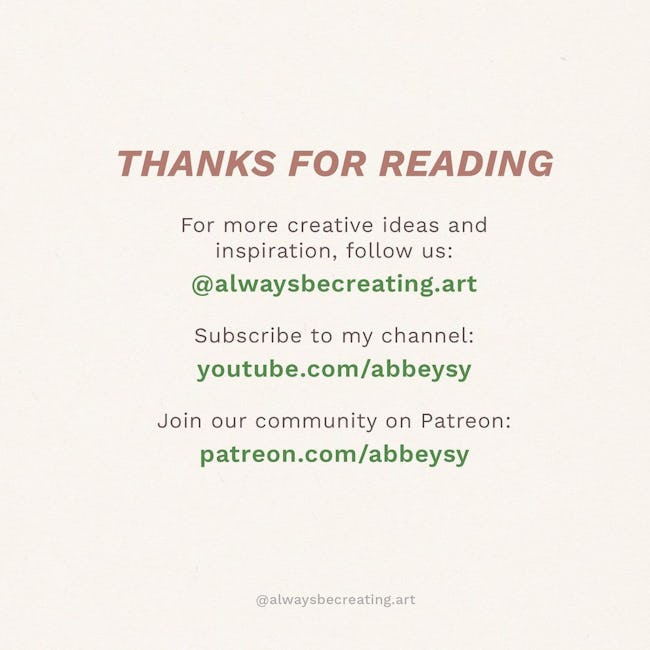 AUDITORY ADVICE
(recommended podcasts
to inform & inspire)
1.THE STATIONERY CAFE
This podcast about all things stationery. Each
week, join co-hosts April and Phyllis in a
virtual cafe journaling session to learn about
creators, new stationery, and fun things in the
community.
2.HURRY SLOWLY
Hosted by Jocelyn K. Glei, Hurry Slowly is a
podcast about how you can find more calm,
comfort, and clarity through the simple act of
slowing down.
3. CREATIVE PEP TALK
This podcast hosted by illustrator Andy J.
Miller talks about insights on creativity, making
a living as an artist, and the nitty-gritty of
pursuing and sustaining a creative career.
4. DESIGN MATTERS
Hosted by Debbie Millman, this podcast taps
into the broader world of creative culture
through meaningful conversations with artists,
designers, curators, musicians, and more.
THANKS FOR READING
For more creative ideas and
inspiration, follow us:
@alwaysbecreating.art
Subscribe to my channel:
youtube.com/abbeysy
Join our community on Patreon:
patreon.com/abbeysy
More booklets by Abbey Sy
More Lifestyle booklets
Your recently viewed booklets
See all booklets