Booklet
Around the world, consumers regurlarly use an average of 2.23 devices simultaneously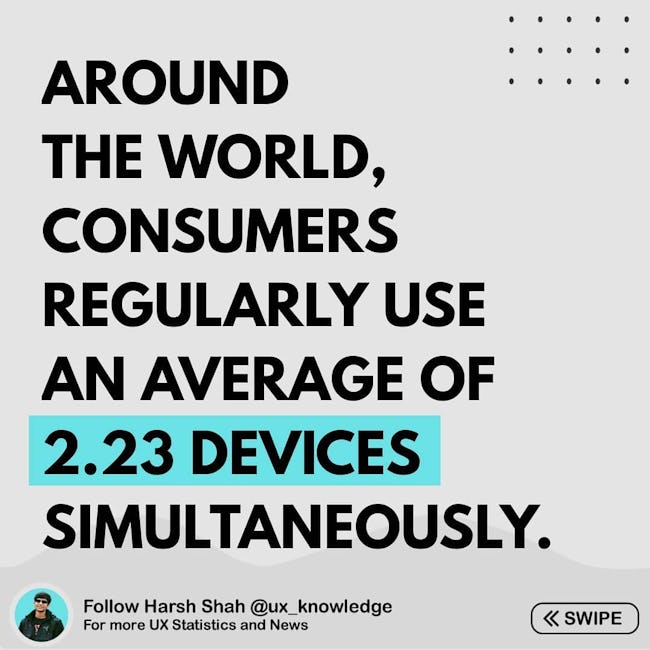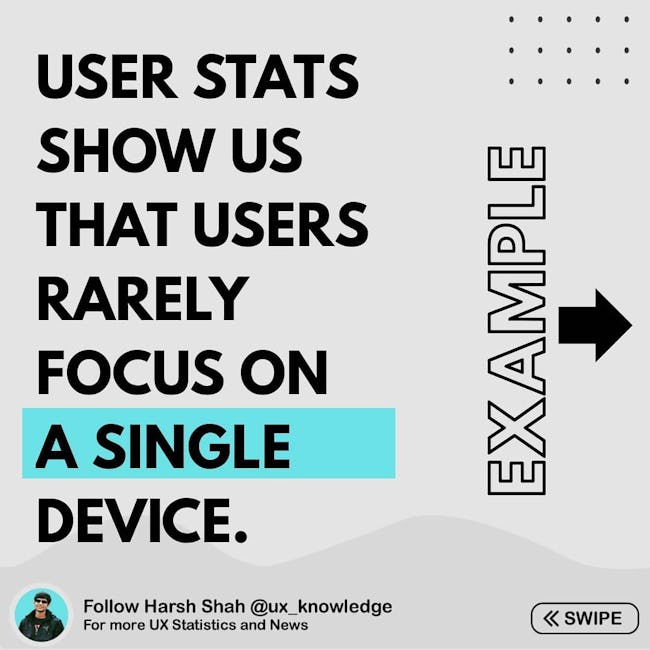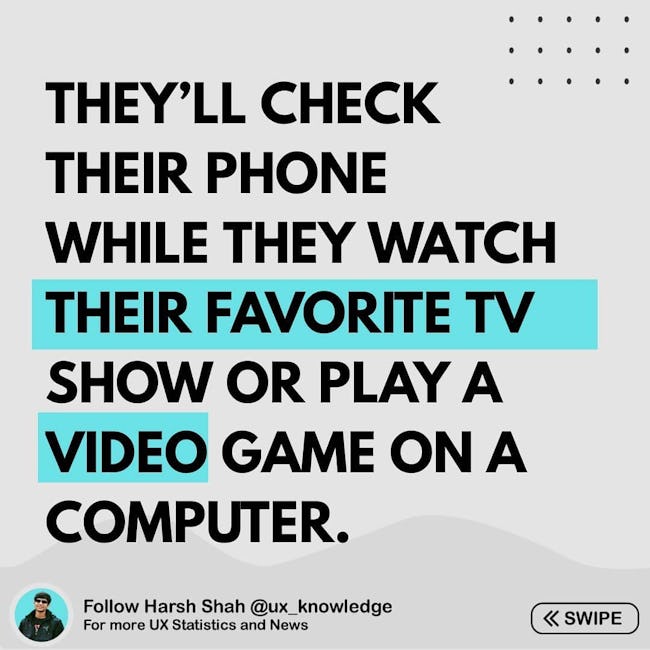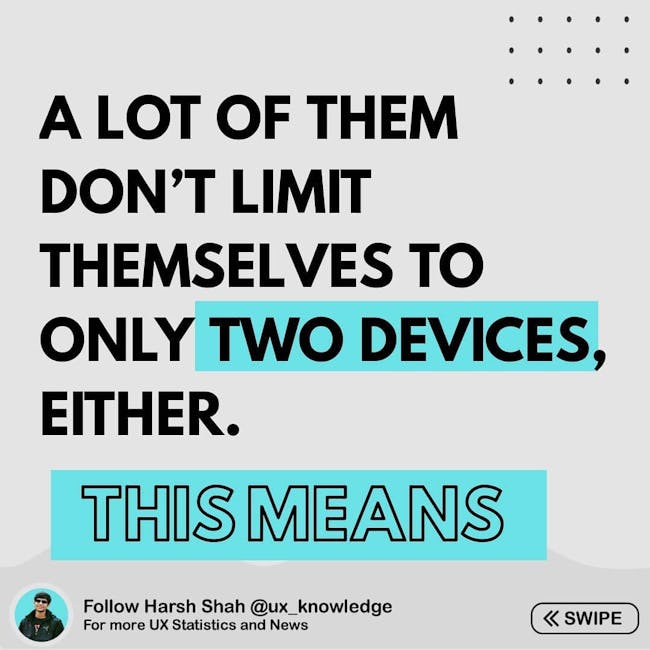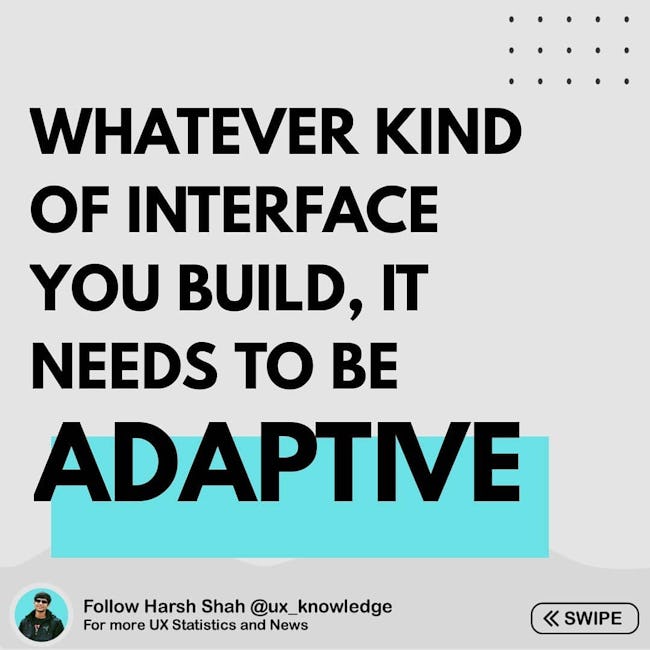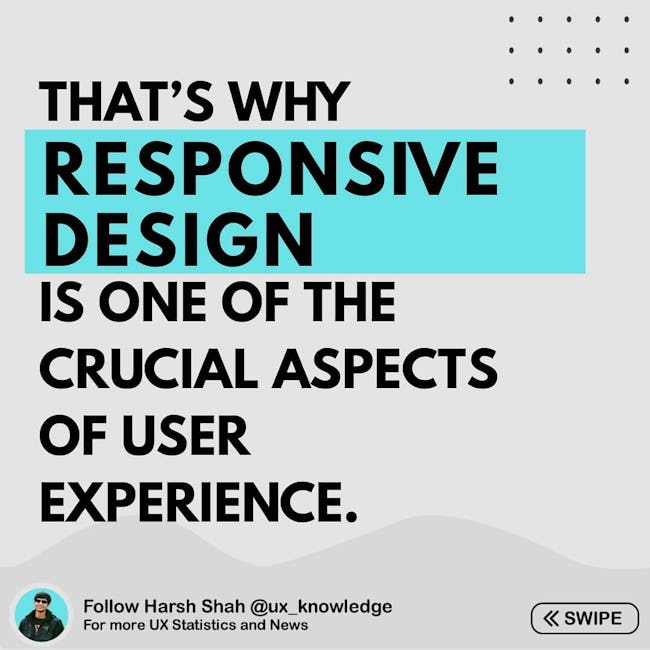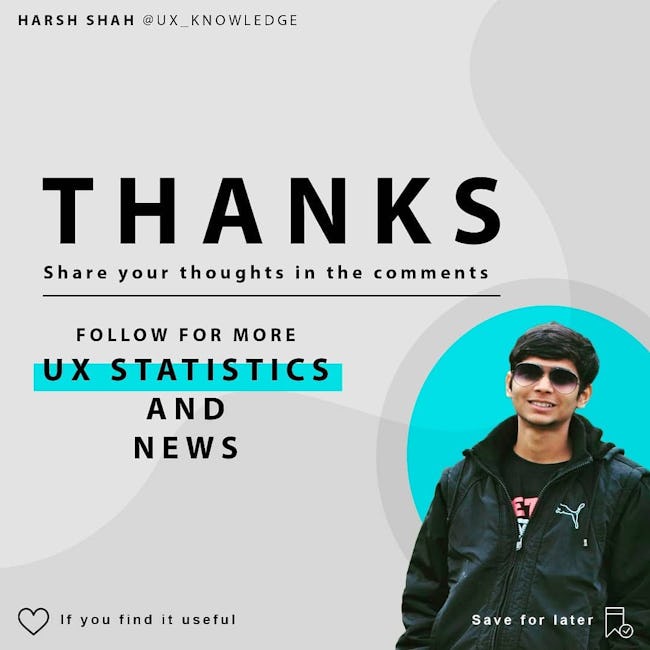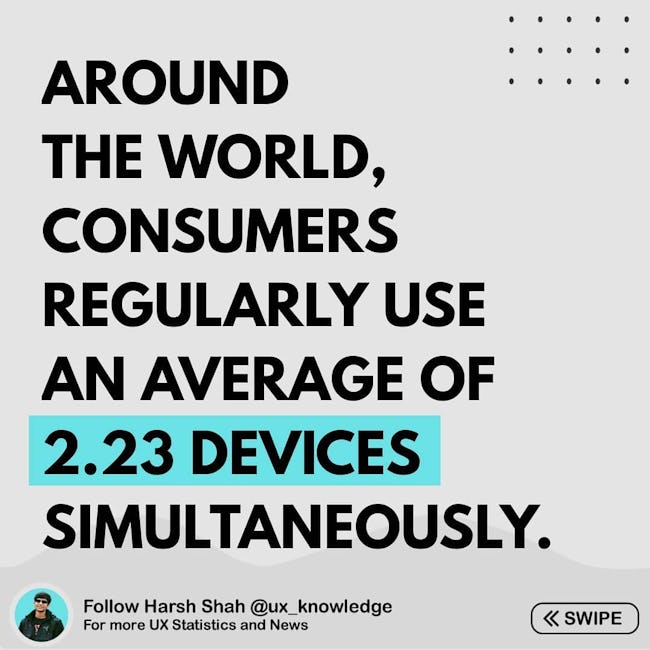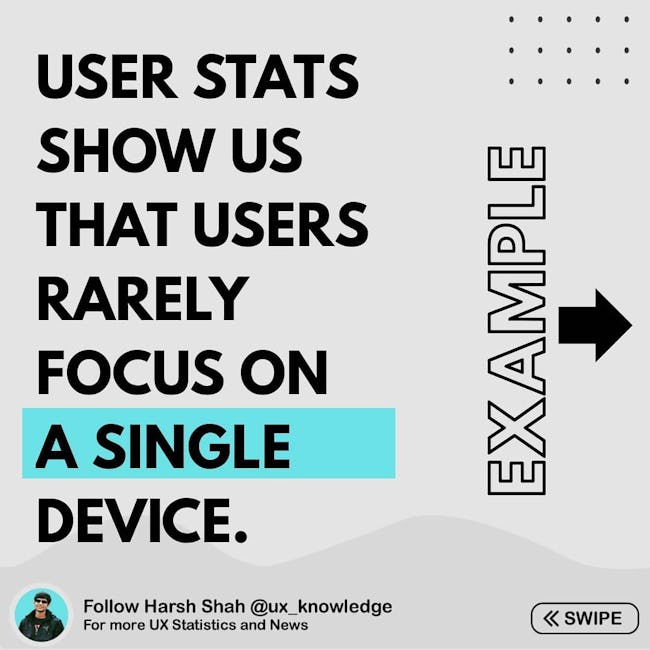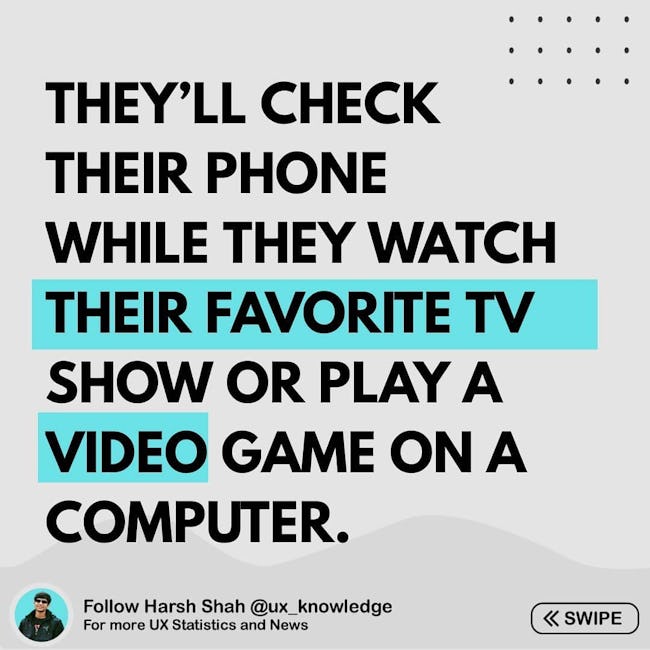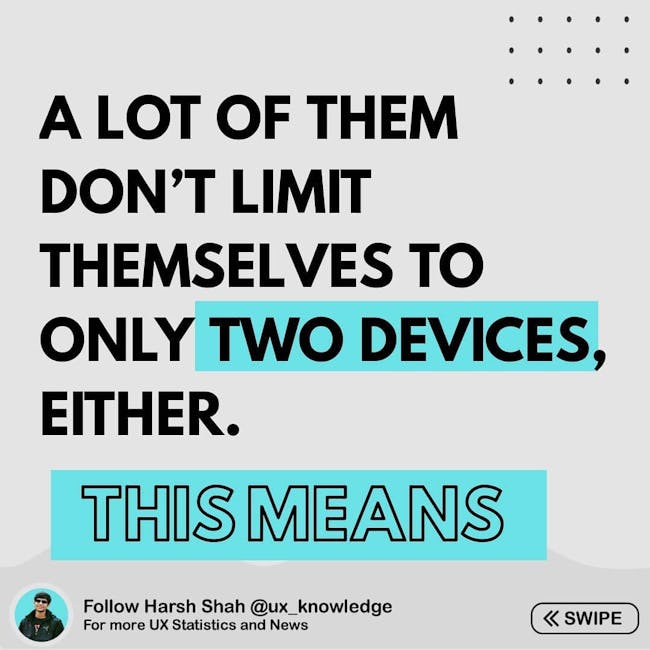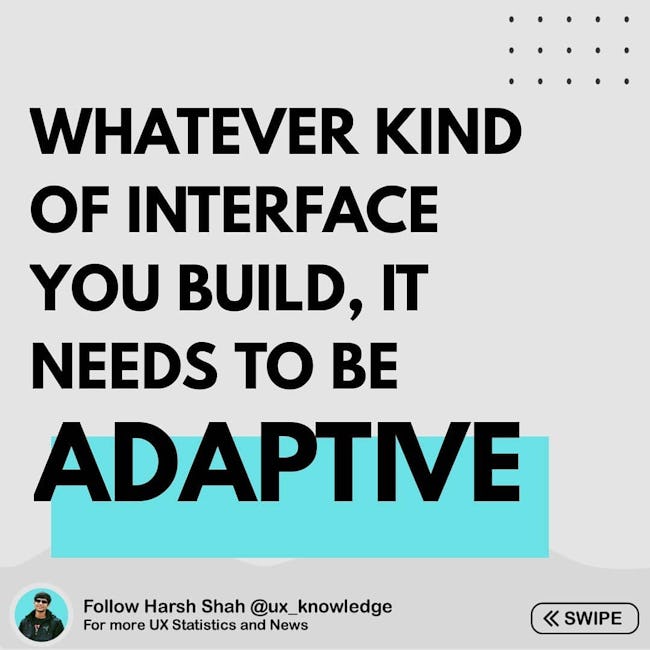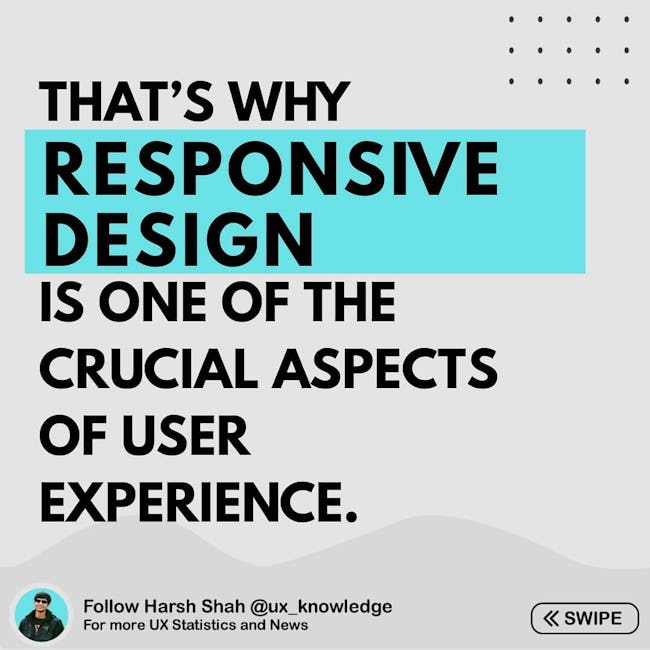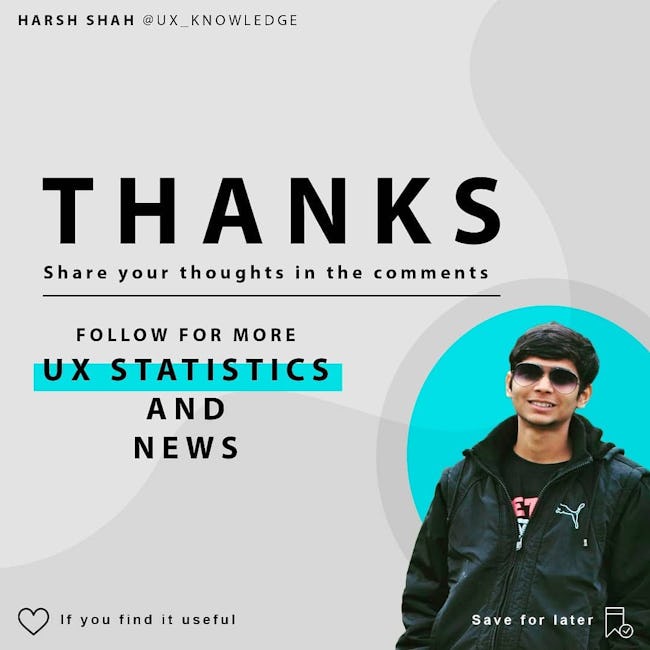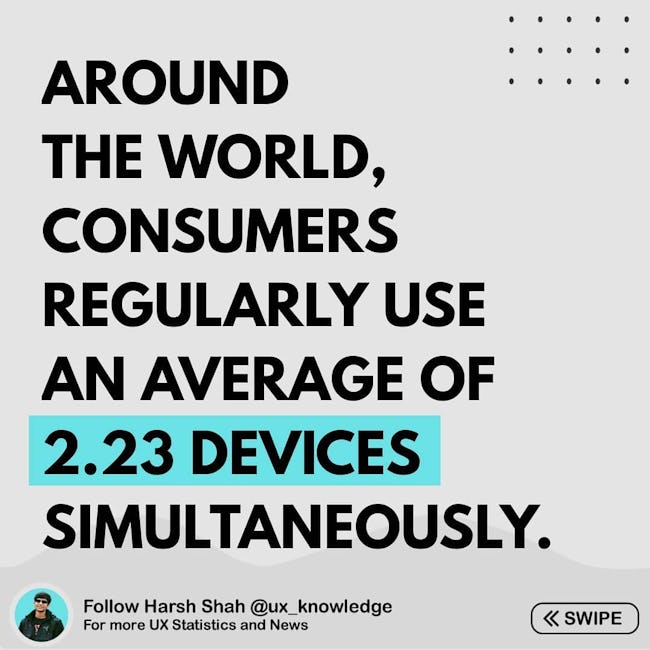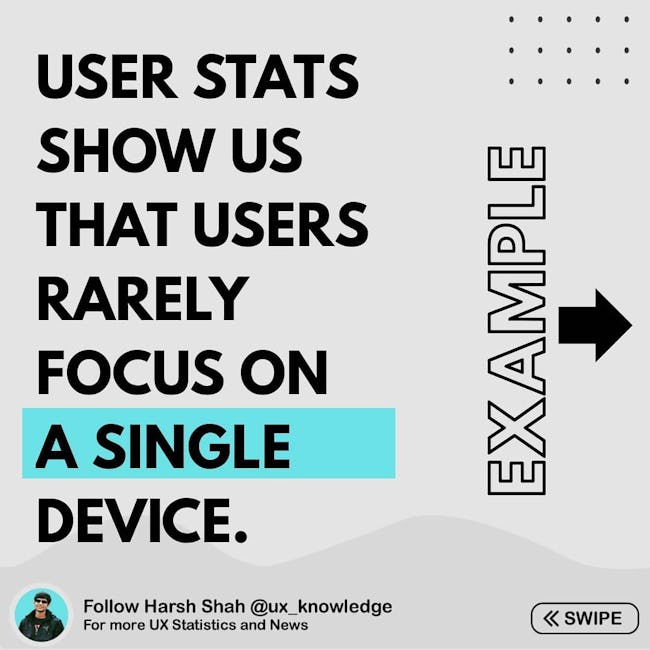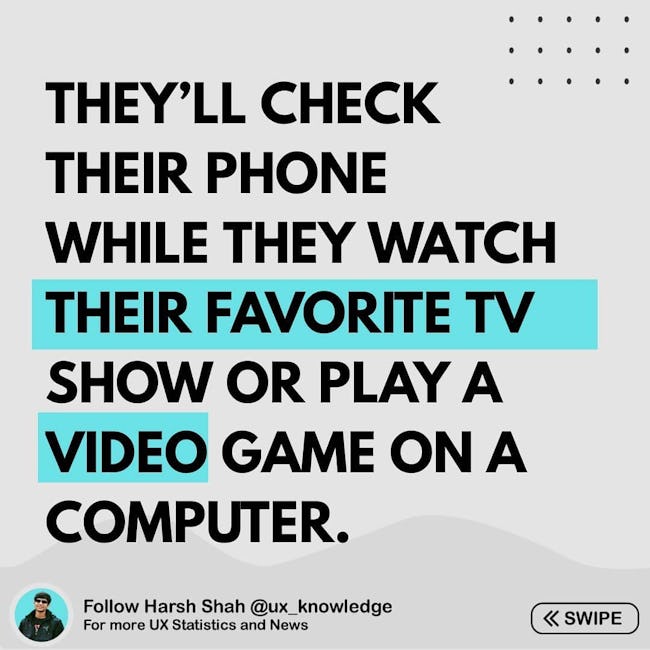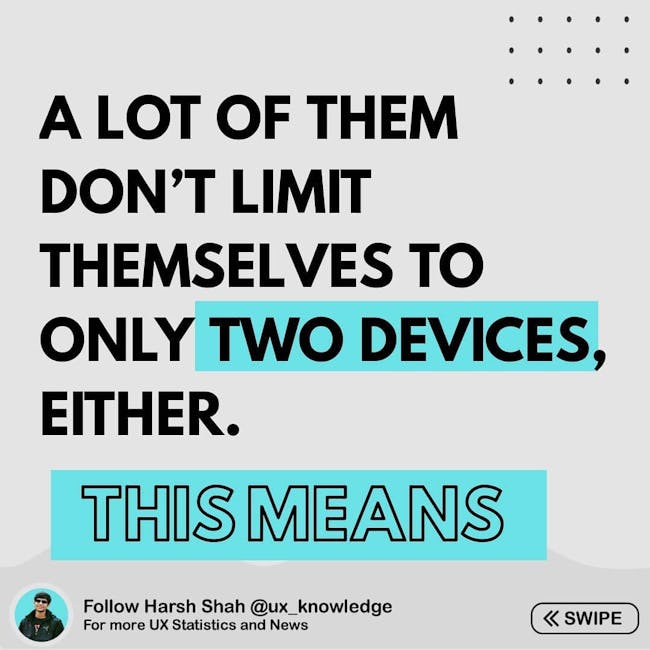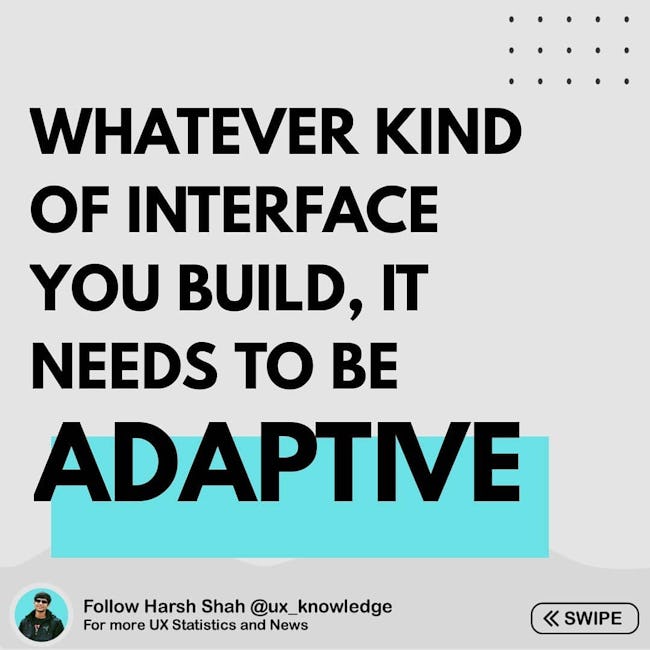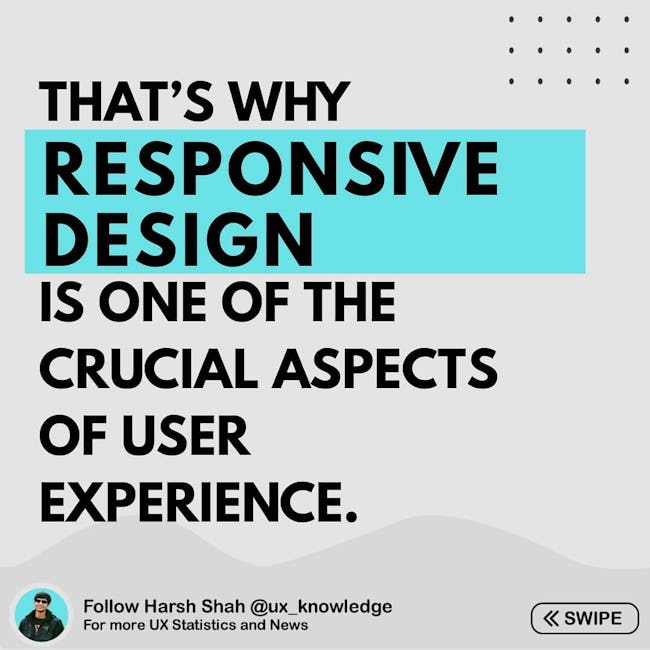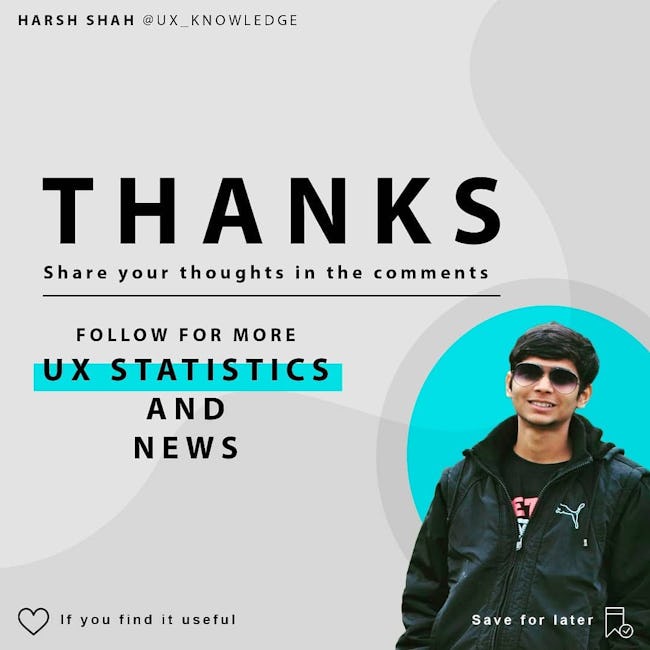 Around the world, consumers regurlarly use an average of 2.23 devices simultaneously
USER STATS SHOW US THAT USERS RARELY FOCUS ON A SINGLE DEVICE.
THEY'LL CHECK THEIR PHONE WHILE THEY WATCH THEIR FAVORFTE TV SHOW OR PLAY A VIDEO GAME ON A COMPUTER.
A LOT OF THEM DON'T LIMIT THEMSELVES TO ONLY TWO DEVICES, EITHER.
THIS MEANS
WHATEVER KIND OF INTERFACE YOU BUILD, IT NEEDS TO BE ADAPTIVE
THAT'S WHY RESPONSIVE DESIGN IS ONE OF THE CRUCIAL ASPECTS OF USER EXPERIENCE.
THANKS
Share your thoughts in the comments
FOLLOW FOR MORE UX STATISTICS AND NEWS
More booklets by Harsh Shah
More Design booklets
Your recently viewed booklets
See all booklets