Booklet
Arnold's 6 Rules Of Success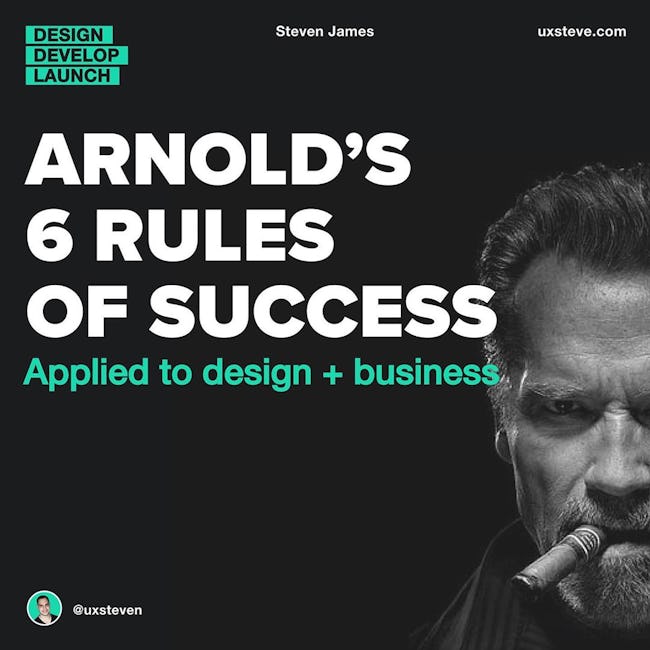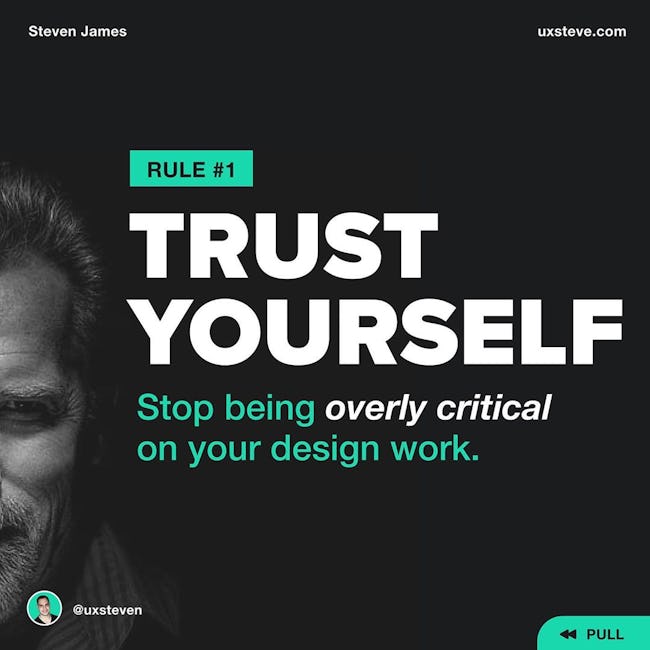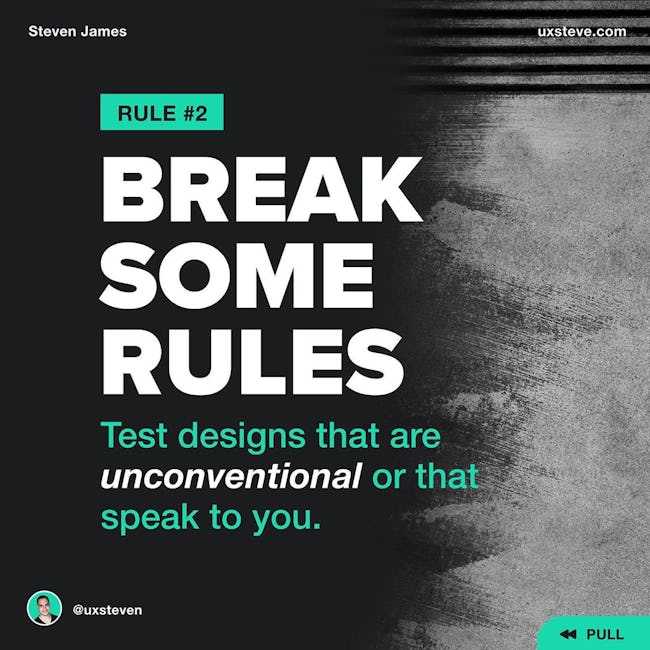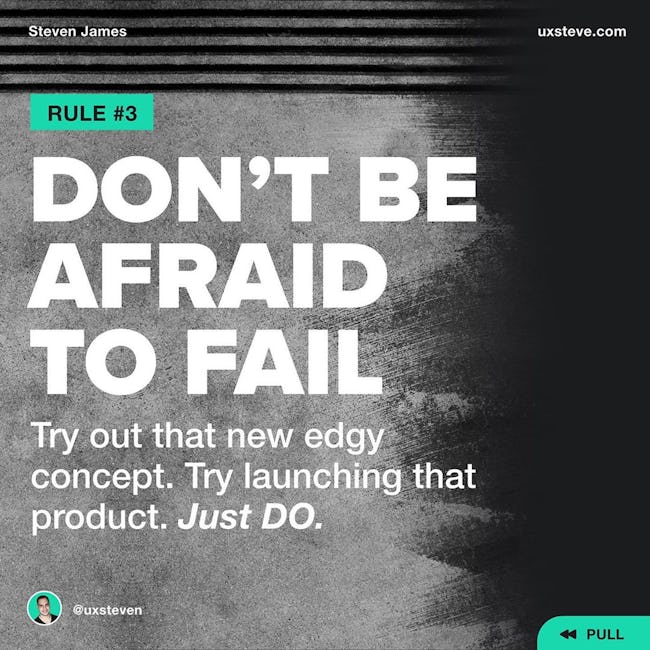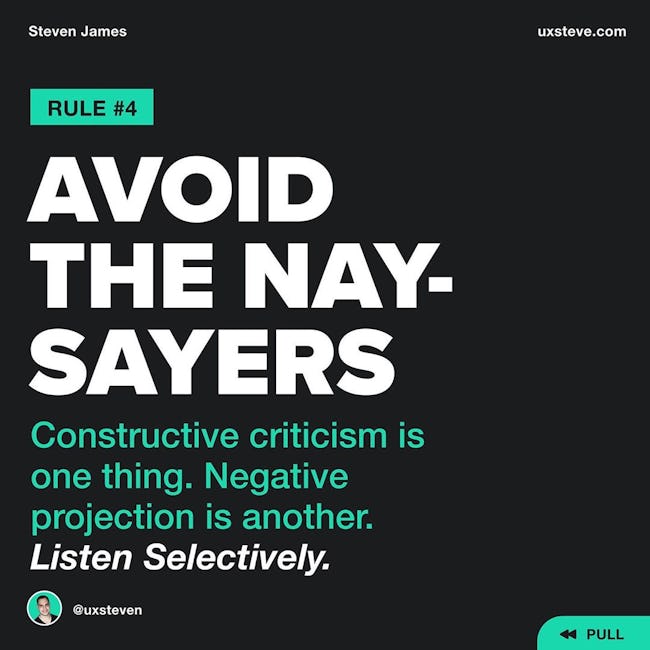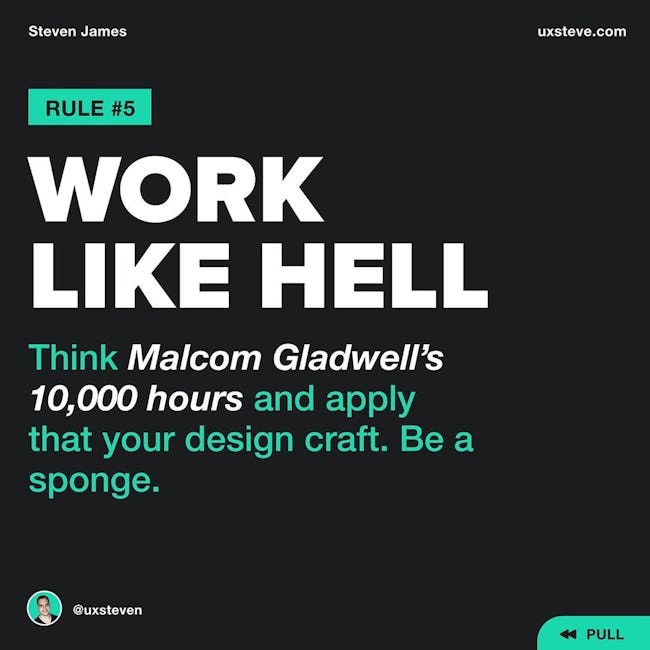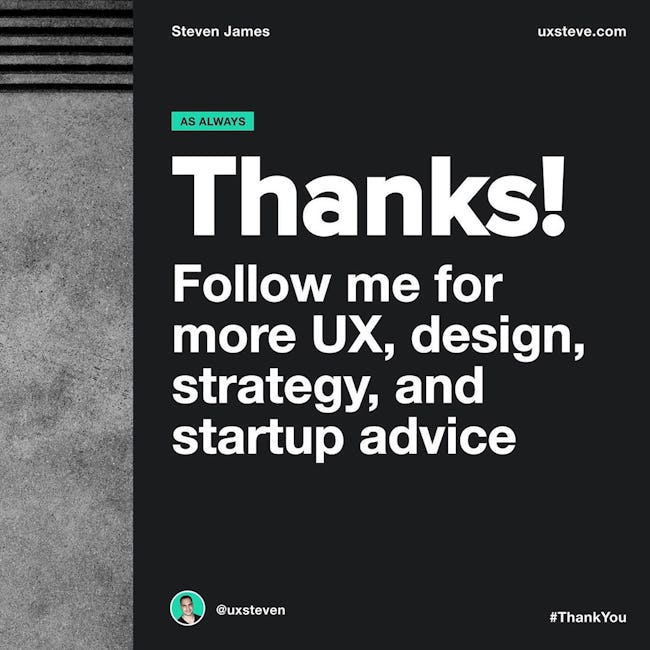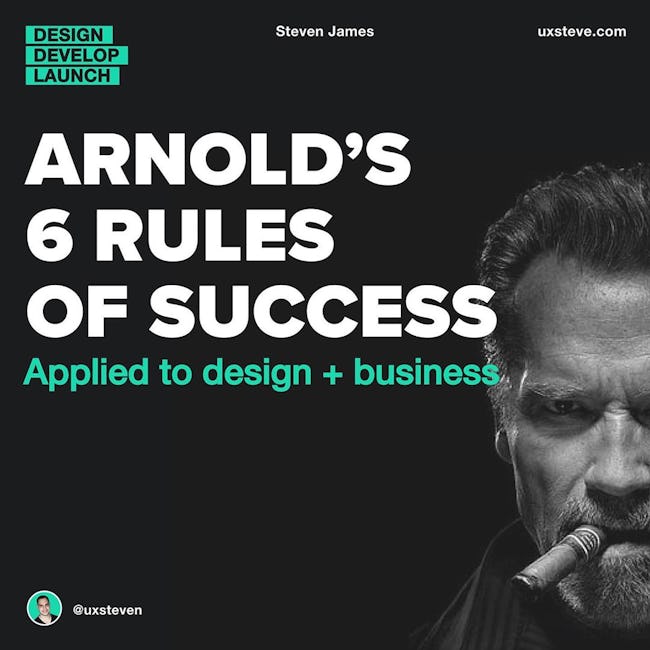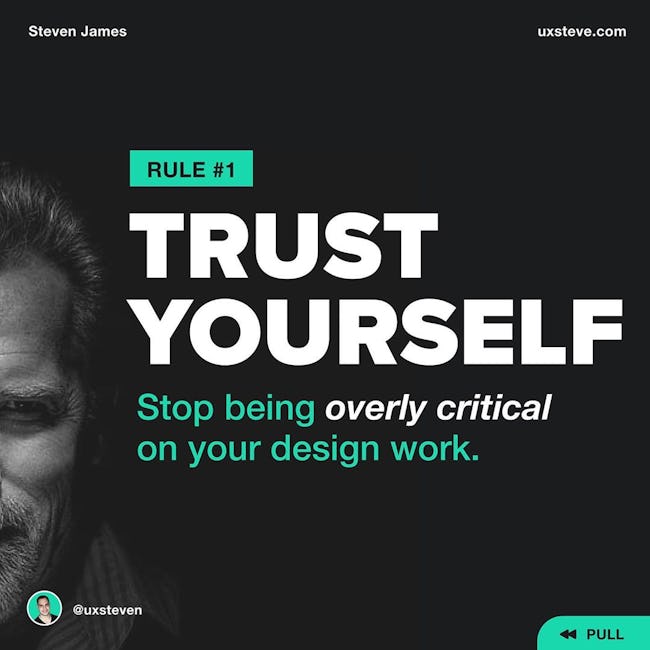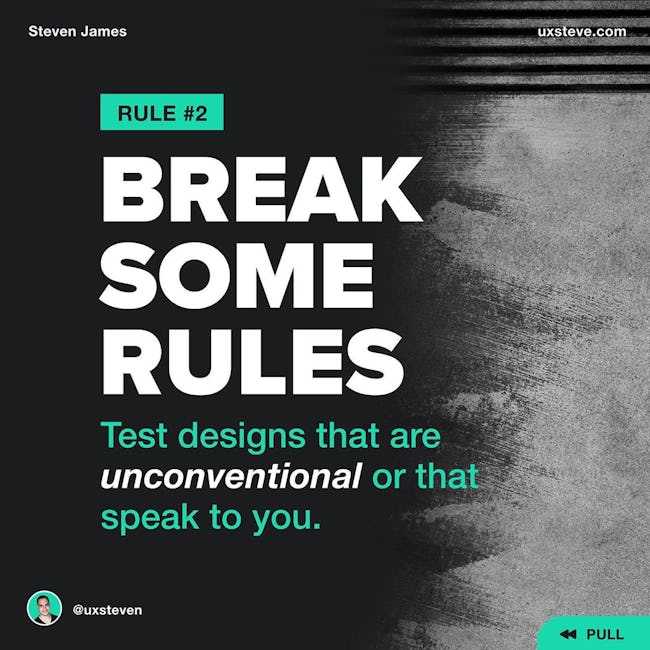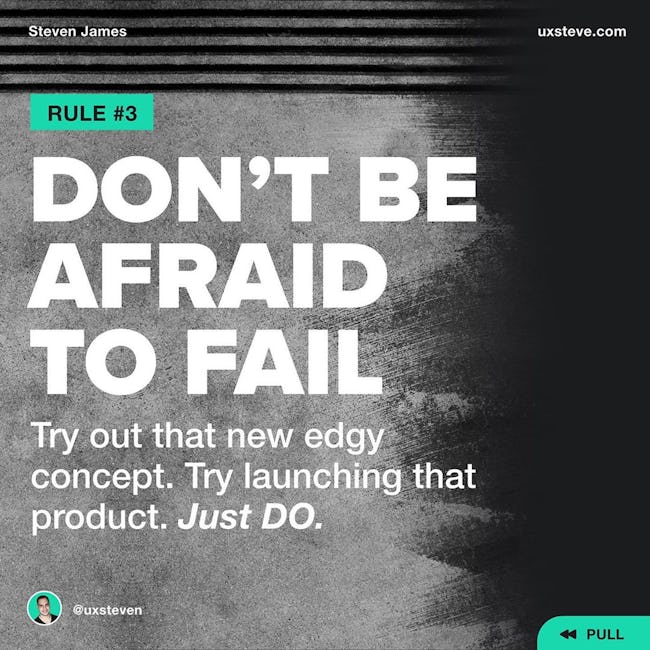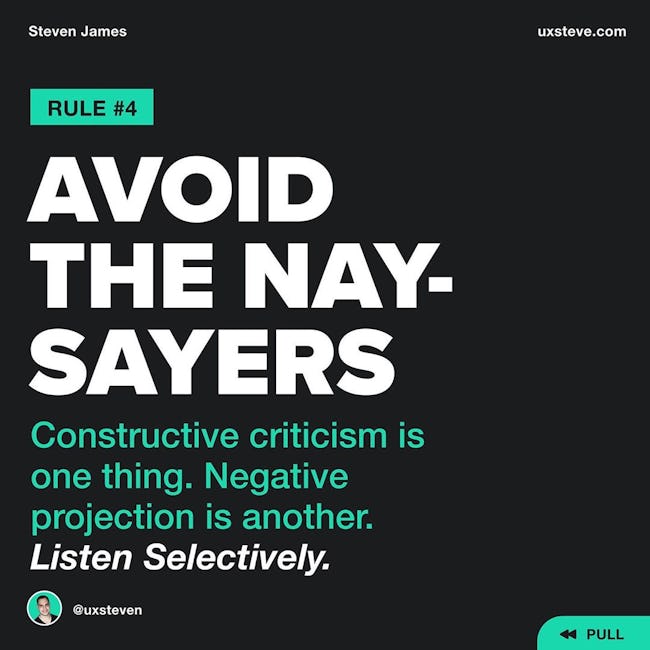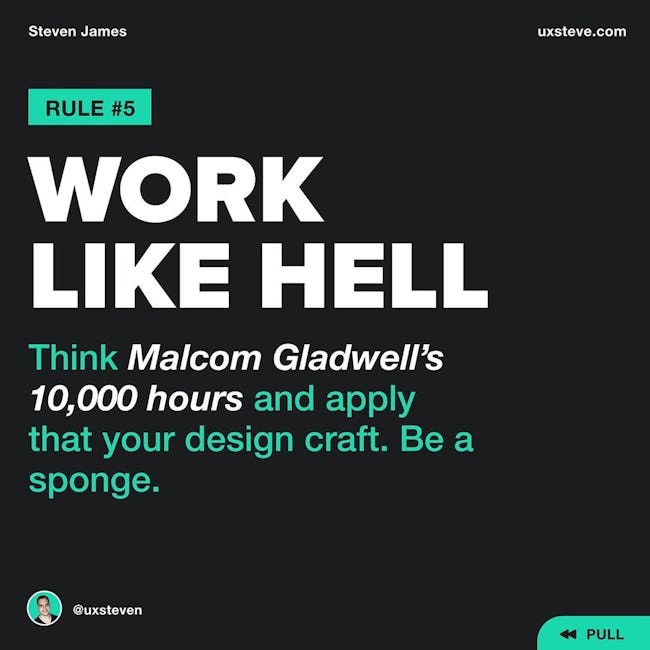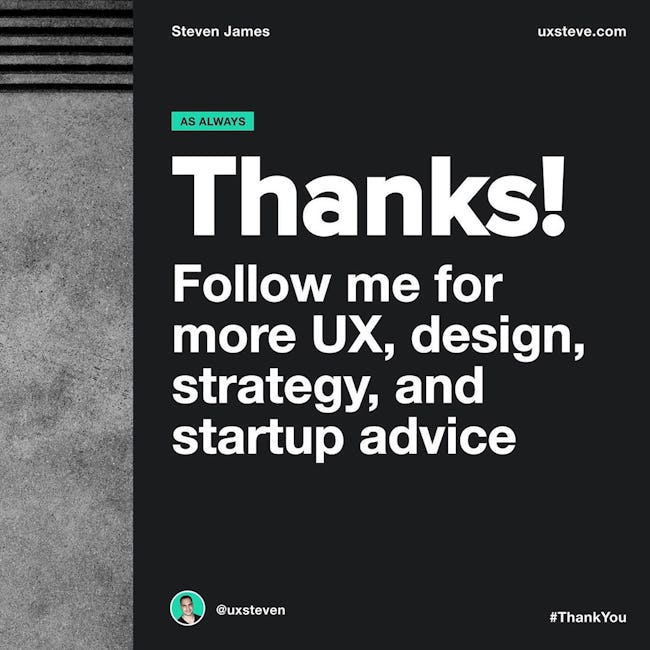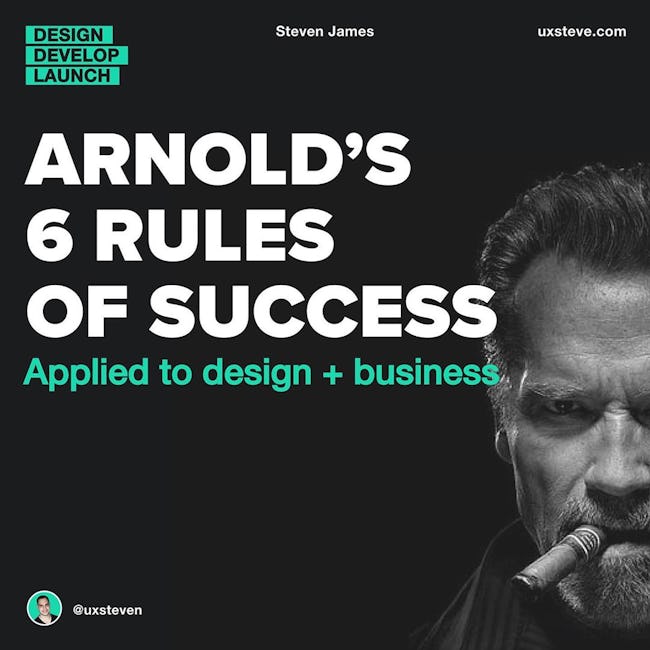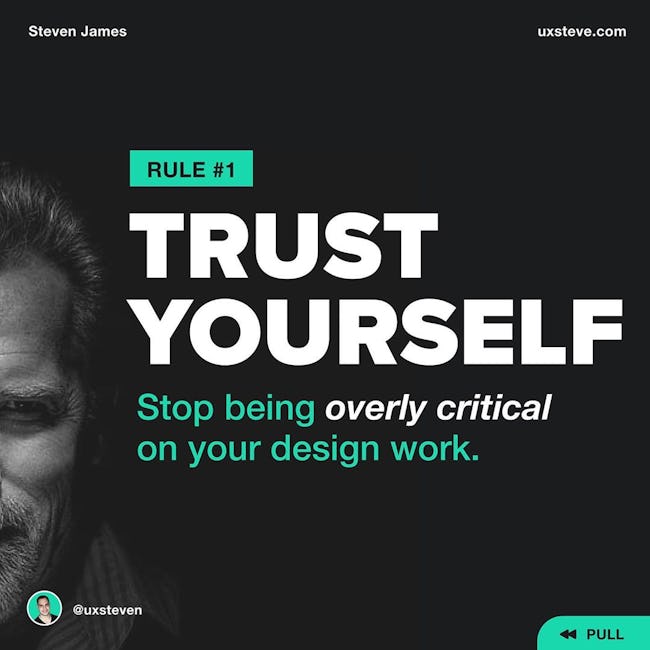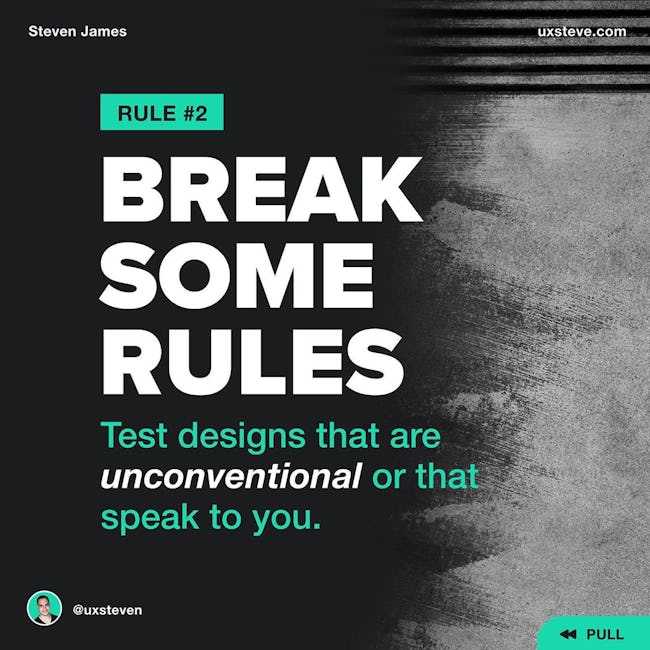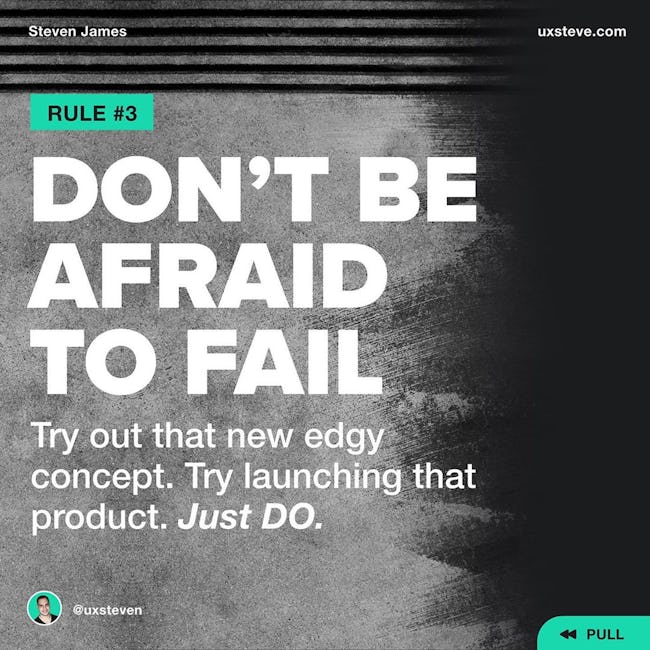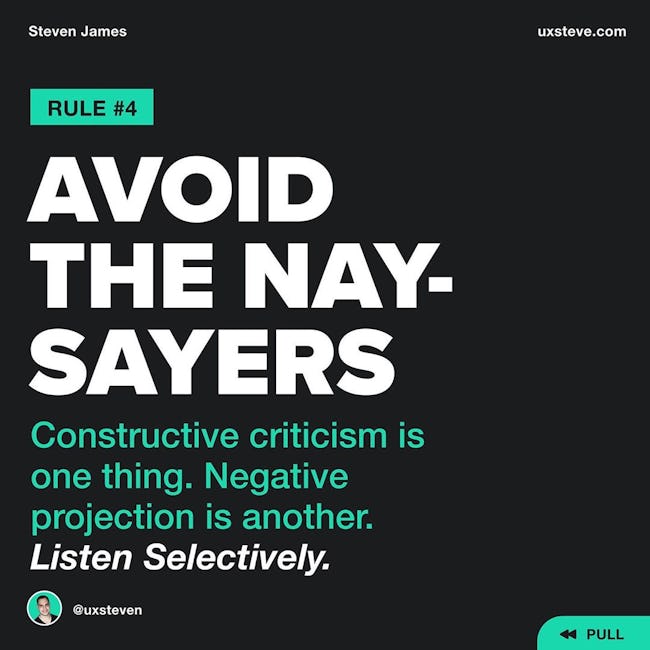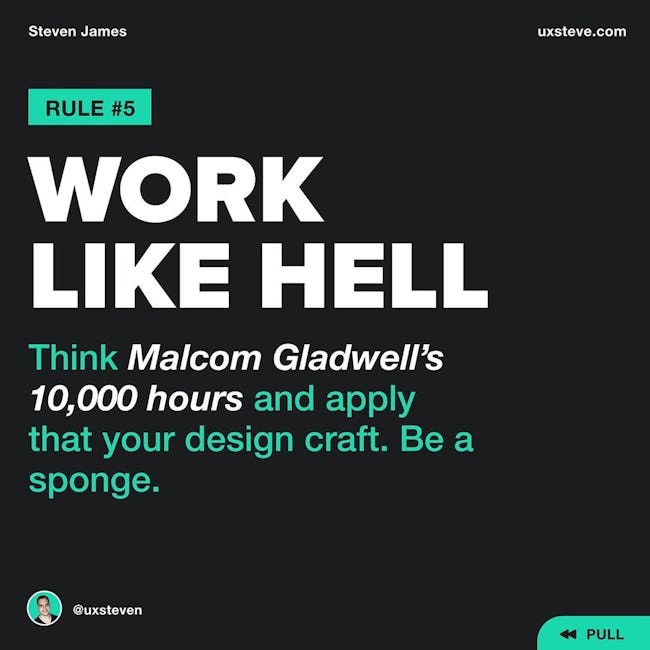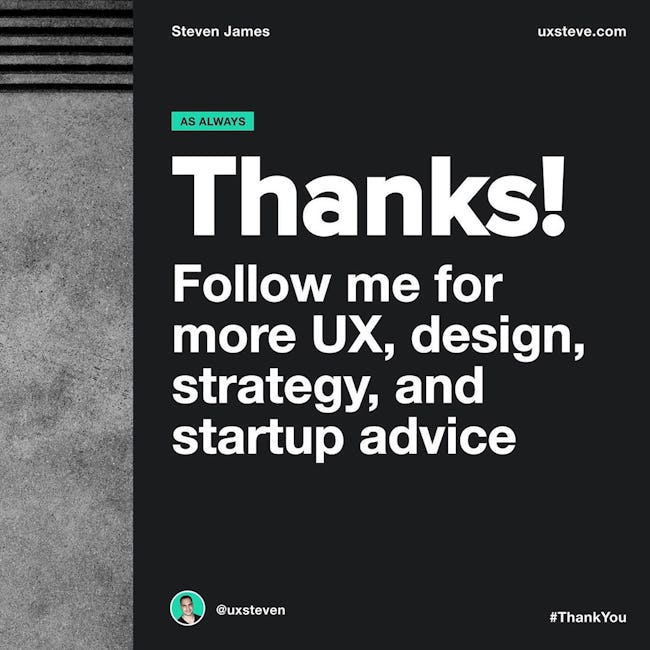 Arnold's 6 Rules Of Success
Applied to design + business
TRUST YOURSELF
Stop being overly critical on your design work.
Break Some Rules
Test designs that are unconventional or that speak to you
Don't be afraid to fail
Try out that new edgy concept. try launching that product. Just Do
Avoid The Naysayers
Constructive criticism is one thing. Negative projection is another.
Listen Selectively
Work Like Hell
Think Malcom Gladwell's 10,000 hours and apply that your design craft. Be a sponge
Give Something Back
Take what you've learned, all of your experience and pay it forward.
Thanks!
Follow me for more UX, design strategy, and startup advice
More booklets by Steve Mellor
More Marketing booklets
Your recently viewed booklets
See all booklets