Booklet
Are you showing or telling?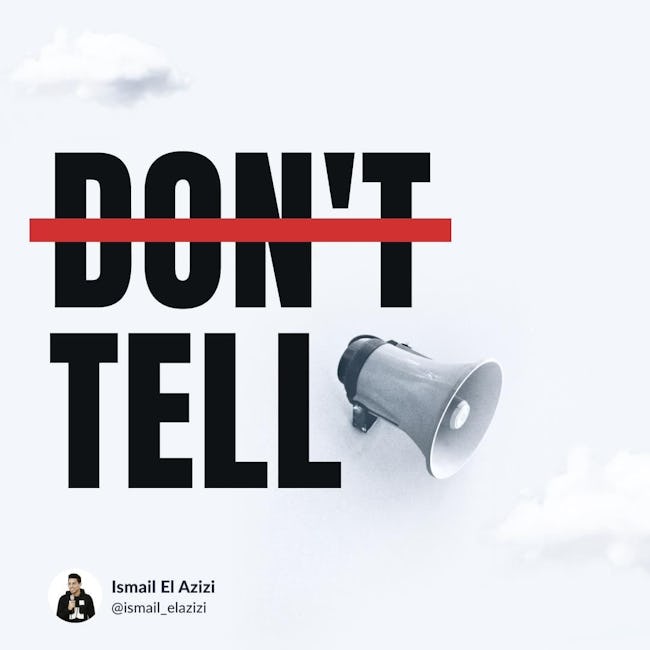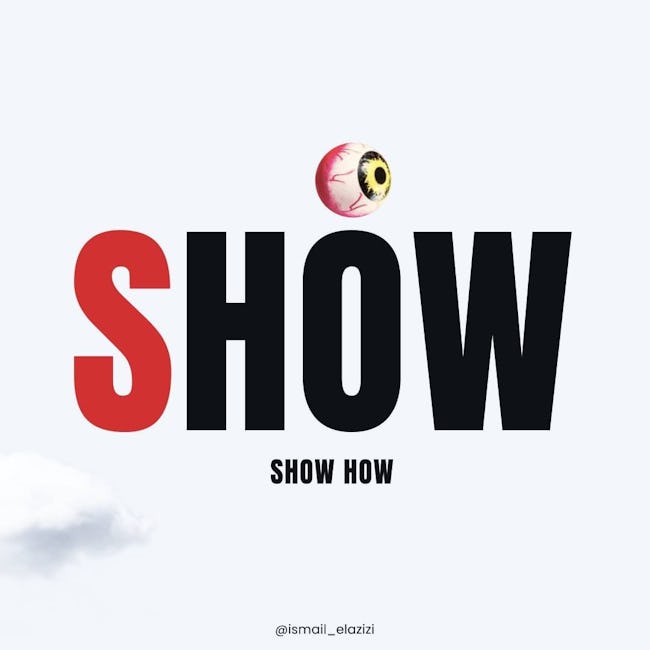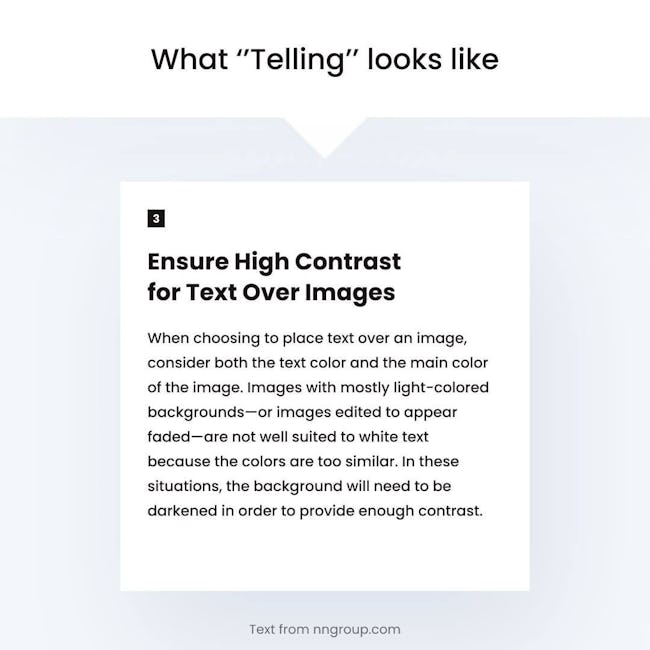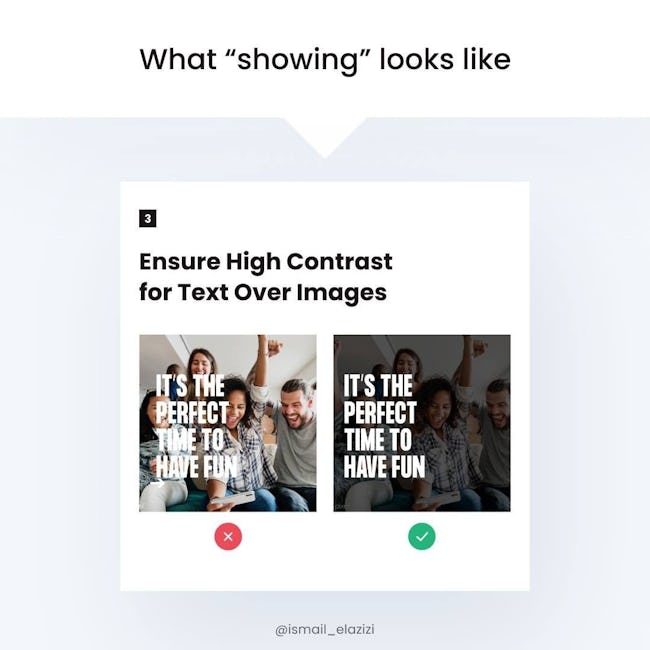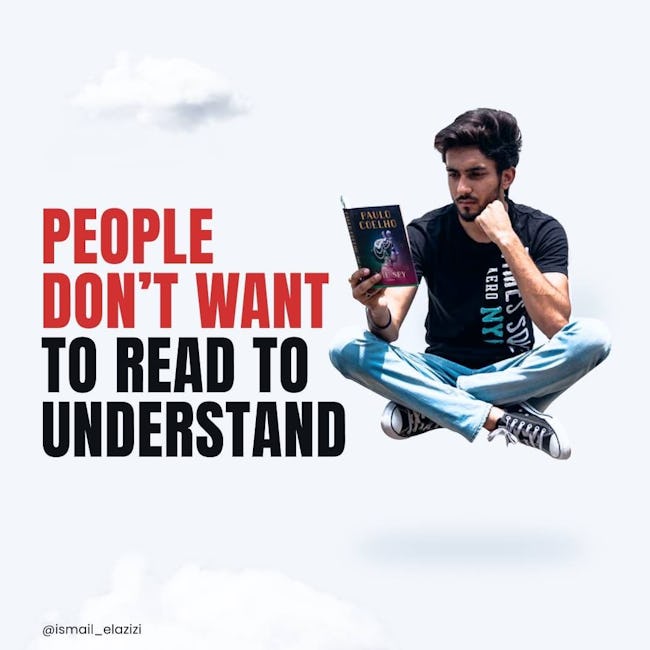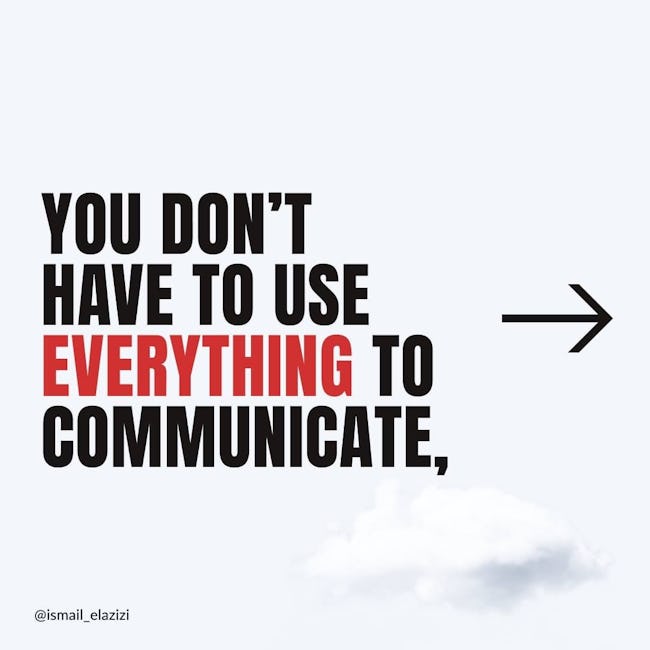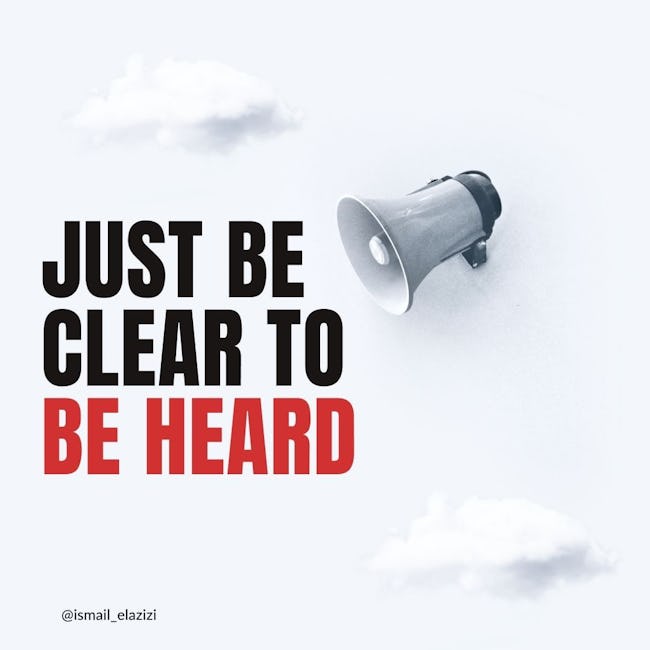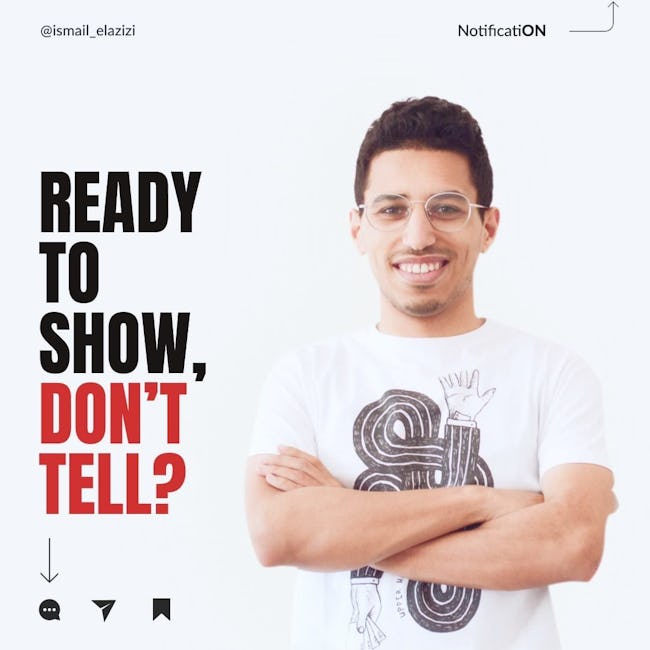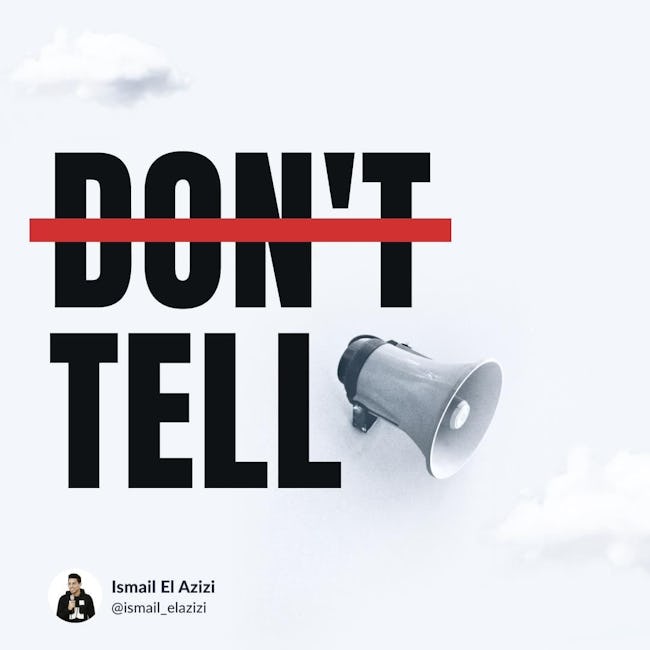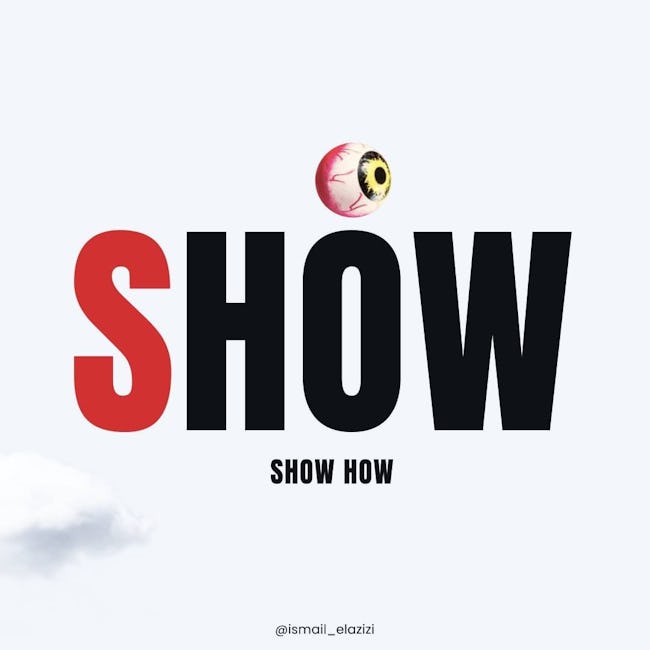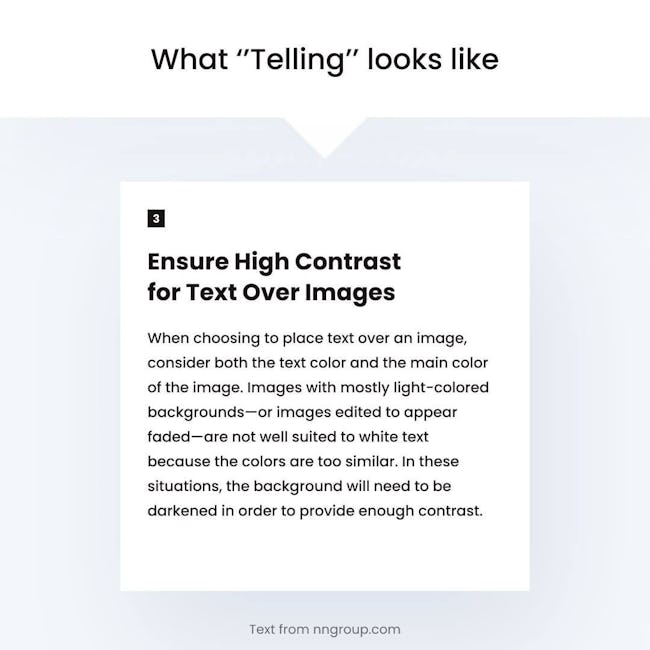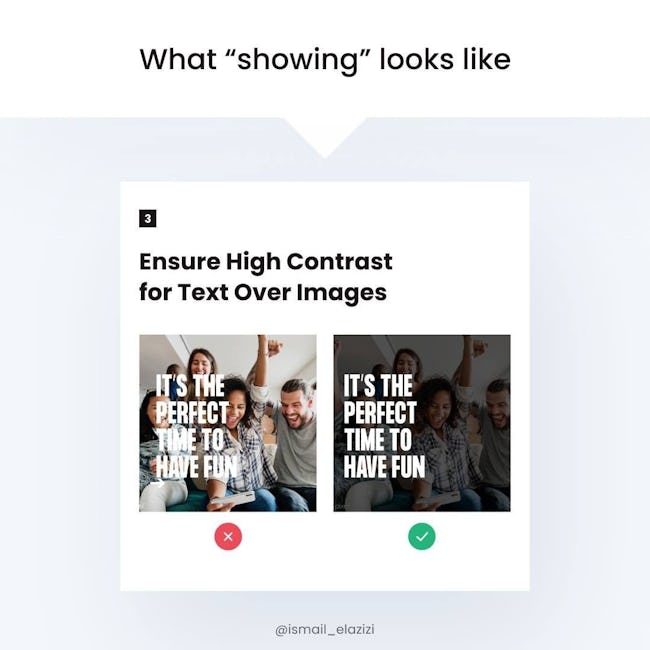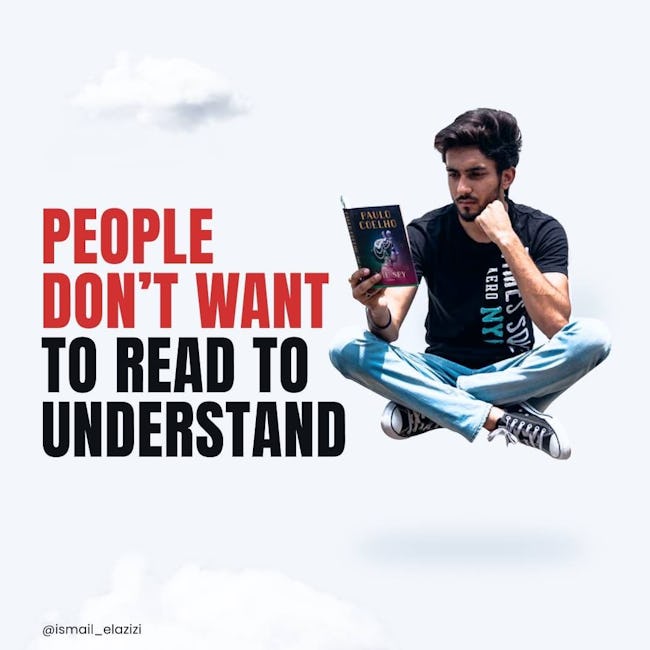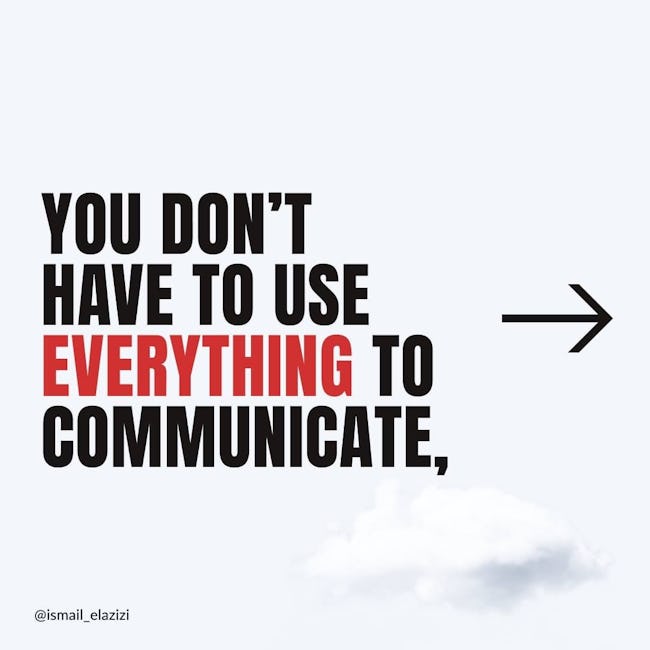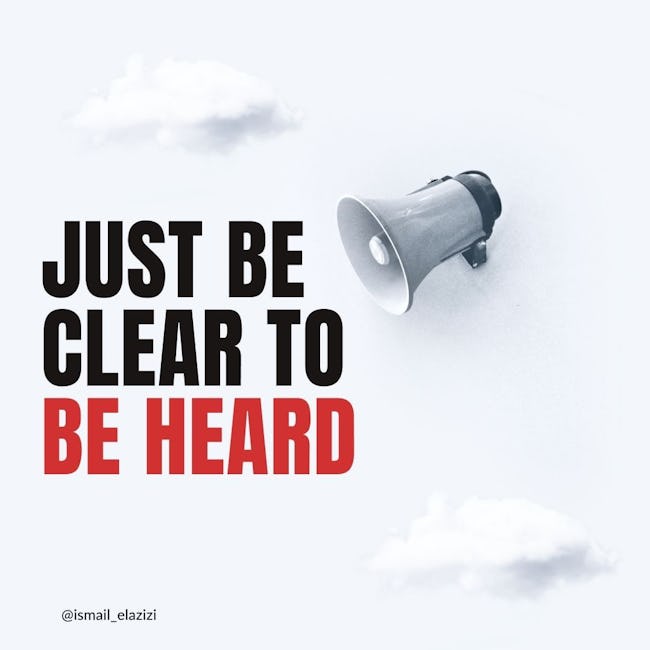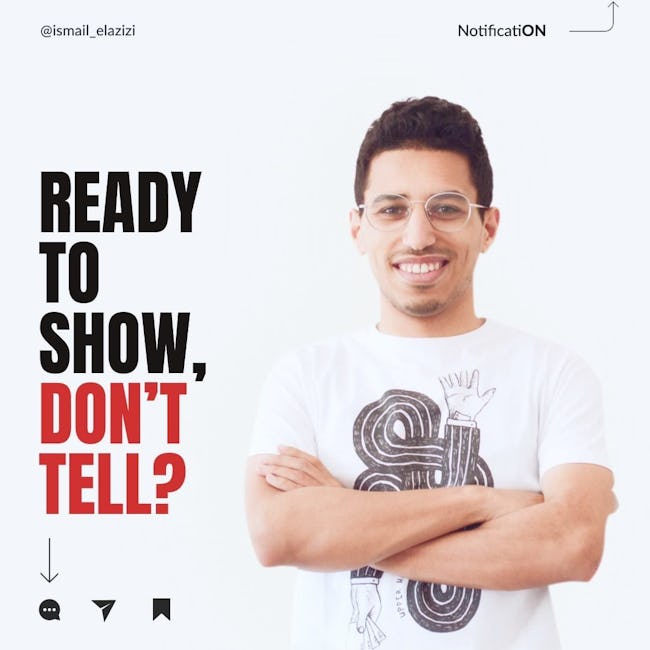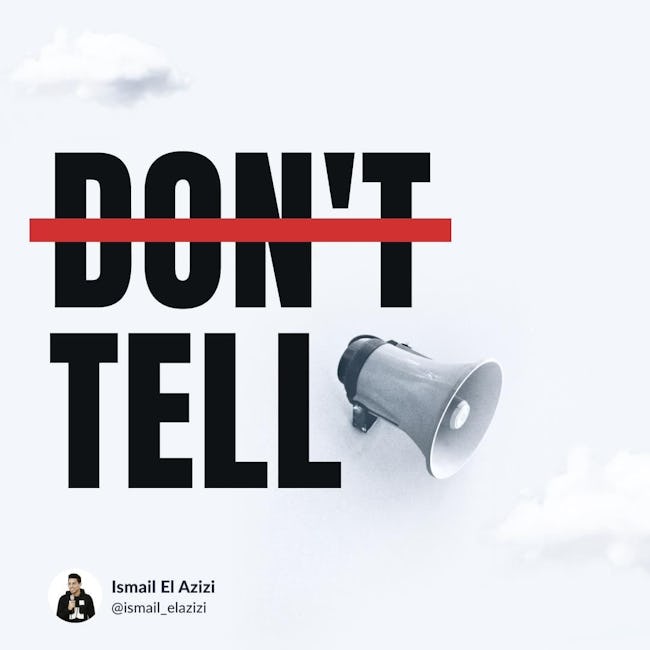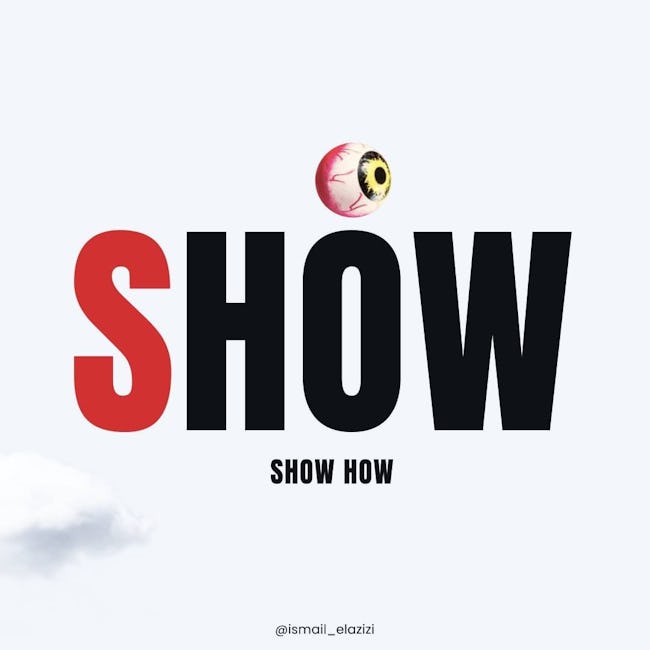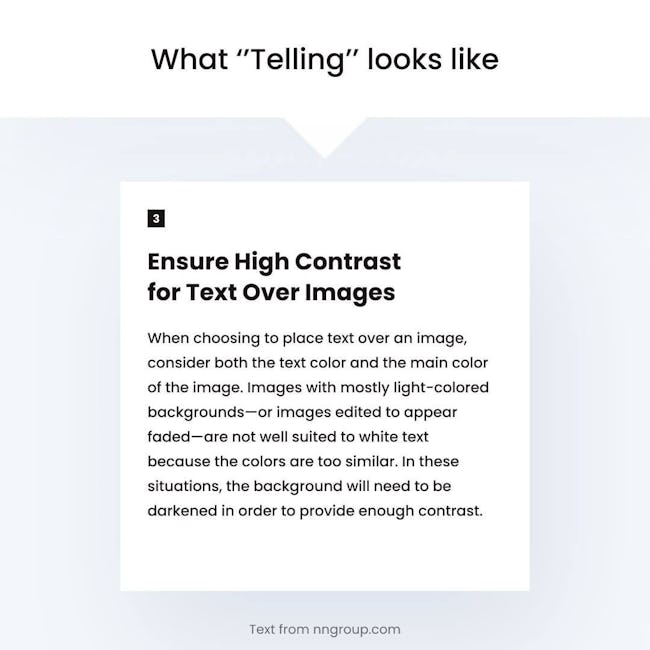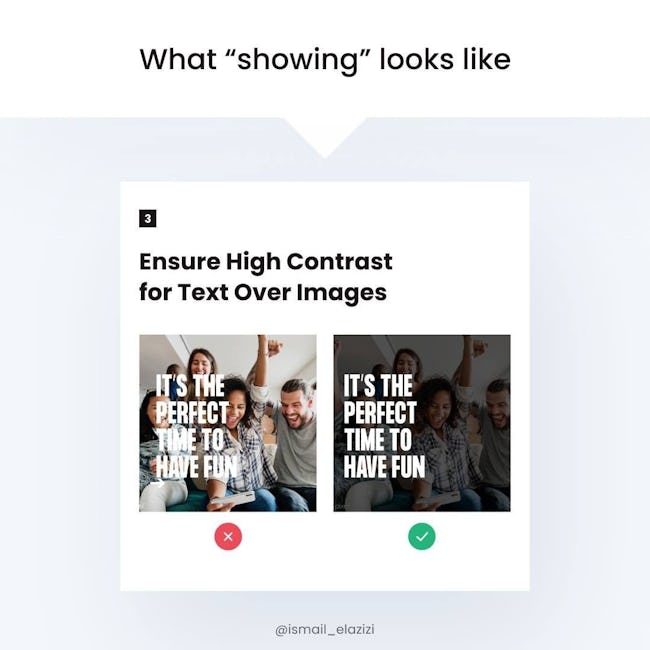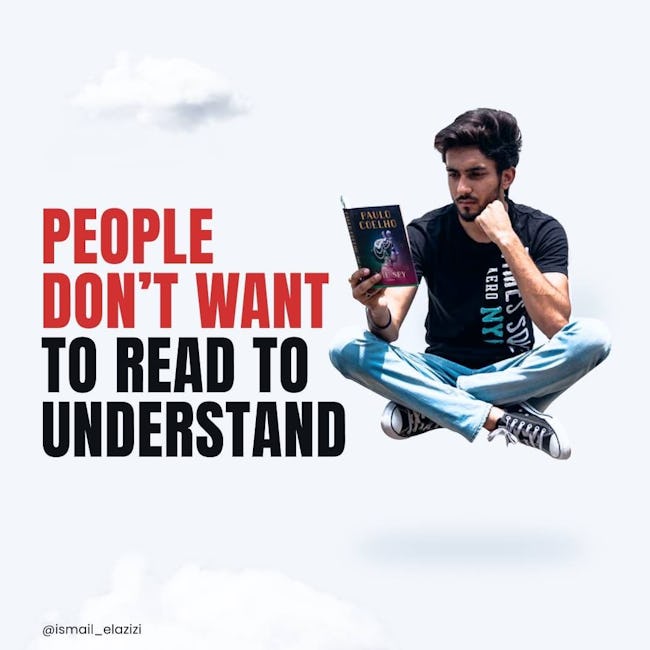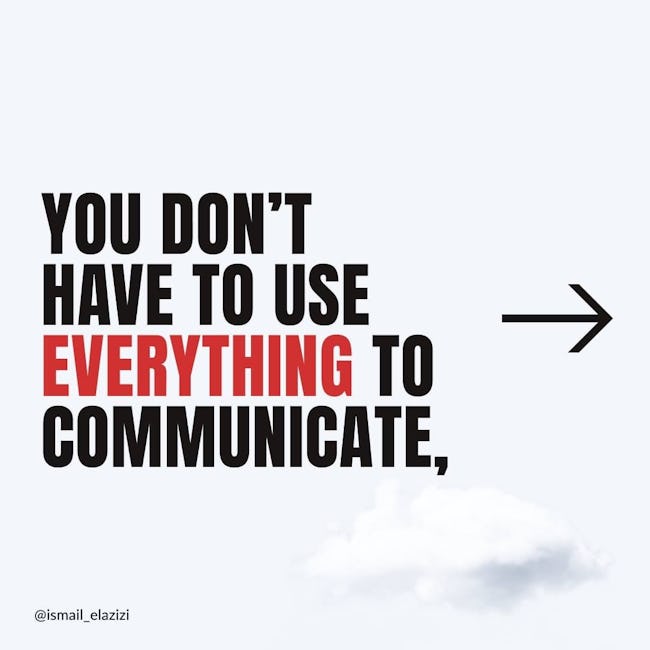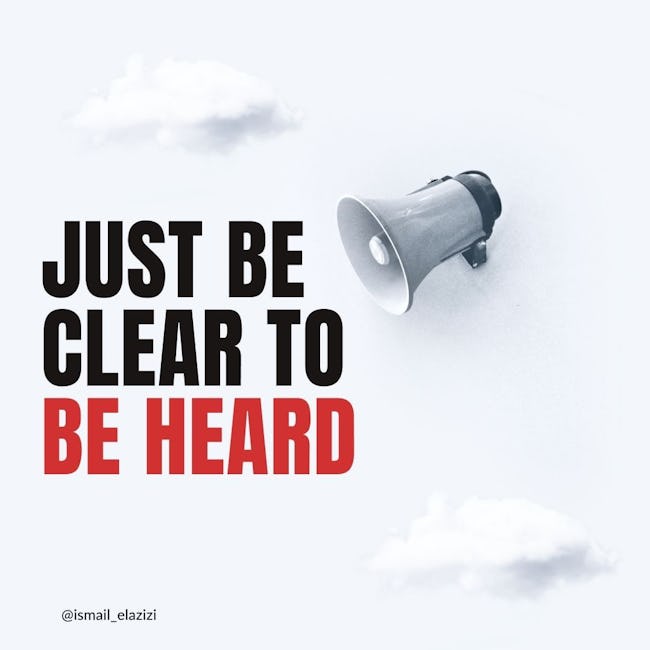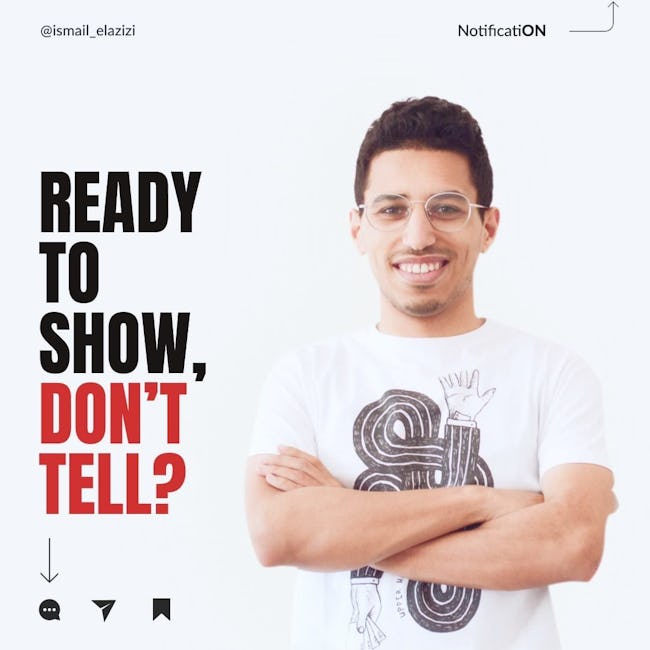 DON'T TELL
SHOW HOW
What 'Telling' looks like
Ensure High Contrastfor Text Over Images
When choosing to place text over an image, consider both the text color and the main color of the image. Images with mostly light-colored backgrounds—or images edited to appear faded—are not well suited to white text because the colors are too similar. In these situations, the background will need to be darkened in order to provide enough contrast.
What 'showing' looks like
Ensure High Contrast for Text Over Images
PEOPLE DON'T WANT TO, READ TO UNDERSTAND
SHOW THEM WHAT IT LOOKS AND FEELS LIKE INSTEAD
LET THEM EXPERIENCE IT THEMSELVES
YOU DON'T HAVE TO USE EVERYTHING TO COMMUNICATE.
JUST BE CLEAR TO BE HEARD
READY TO SHOW, DON'T TELL?
More booklets by Ismail El Azizi
More Design booklets
Your recently viewed booklets
See all booklets